Opening Word
Getting engaged to a woman you love and with whom you wish to spend the rest of your life is a huge decision. It is generally thought of as a big life milestone and achievement, which is why every man approaches it with a great amount of planning. All of the decision making necessary often causes anxiety as it is very overwhelming to think about the different factors worth considering when choosing that perfect ring.
In order to help all of the guys out there ready to ask the big question, we decided to assemble 5 of the most important factors to consider before buying an engagement ring and proposing to your long-time girlfriend. She deserves nothing but the best, but the idea of the best ring is not the same for everyone. Taking into consideration many aspects of her life, you can easily decide what she may or may not like. To find out more about this important topic and learn about Egyptian jewelry and rings, make sure to visit egyptian-jewelry.com.
1. Your Girlfriend's Lifestyle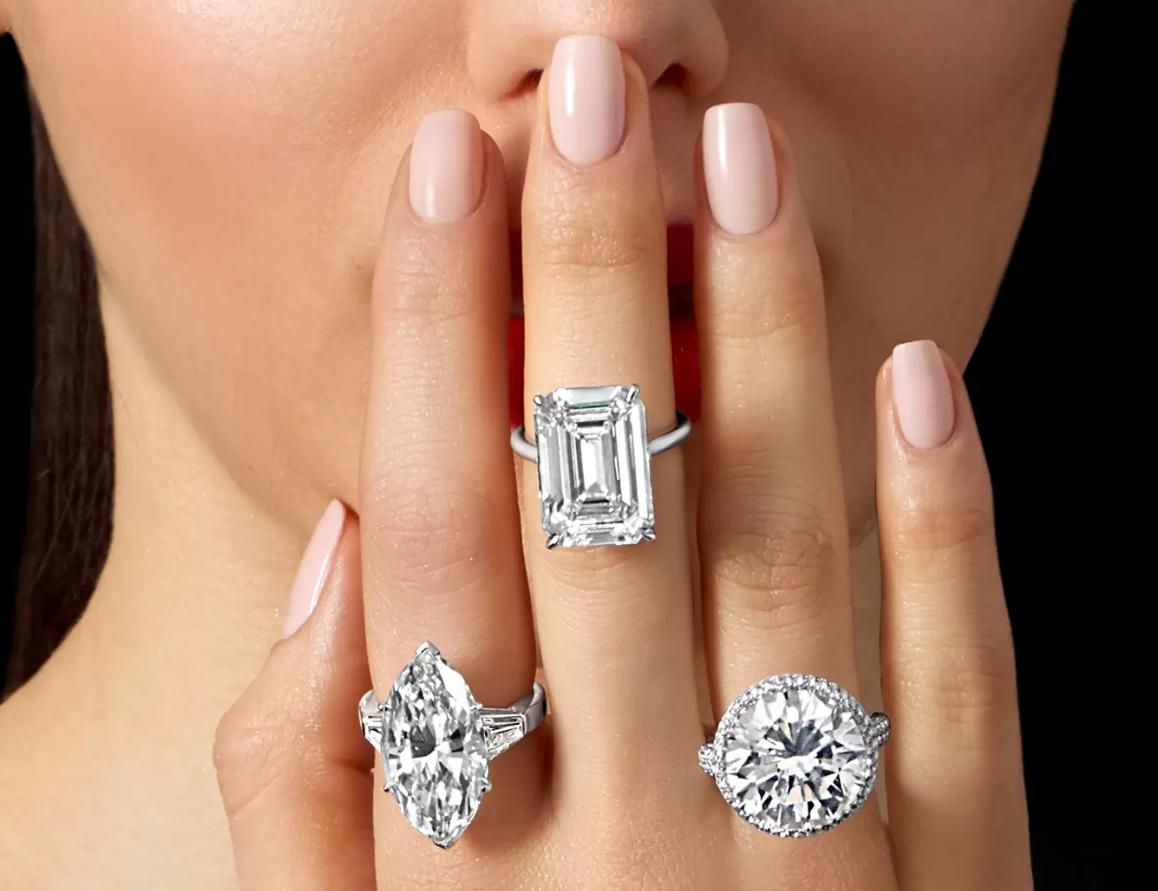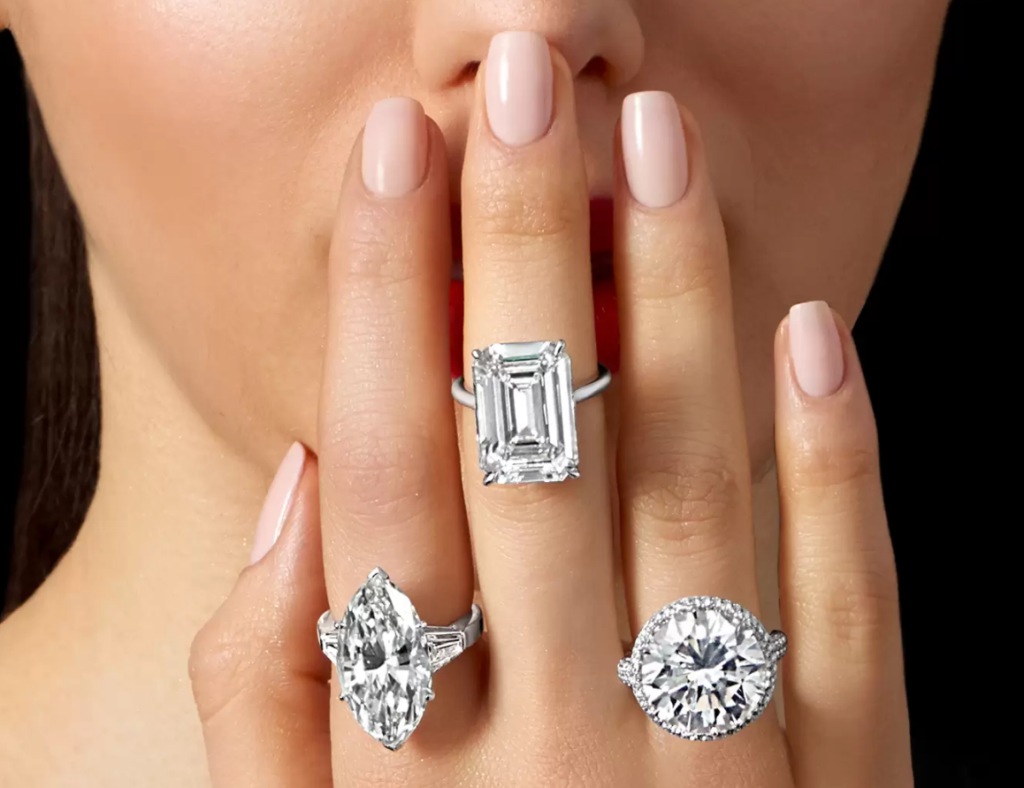 By carefully looking at the lifestyle your girlfriend leads, you can make a quality decision about what kind of engagement ring she would benefit the most from. Remember that she will be wearing the ring for the rest of her life, every day and no matter where she goes and what she does. Most women prefer to leave their rings on their fingers all the time, even during work, hobbies, and sports, but others like removing them so as not to lose them. No matter the preference of your girl, make sure to think about her daily life.
If she works a job where she takes care and looks after people, like a nurse, a teacher, or a therapist job, she will not have to take it off or hide it, meaning the stone can be elevated and the ring could be bigger. If she uses her hands a lot, like a welder, a landscaper, or a chef would, then she would probably enjoy a ring with a diamond that is not too elevated.
If she is athletic and involved in sports like swimming, yoga, or skiing, the ring should not get in the way of her equipment. She should be able to slip in and out of her attire without paying too much attention to the engagement ring. Lastly, if she does a lot of work with her hands around the home, if she cooks or paints frequently, something along the lines of a solitaire ring in a prong setting would be great since they are not hard to clean.
2. Personal Style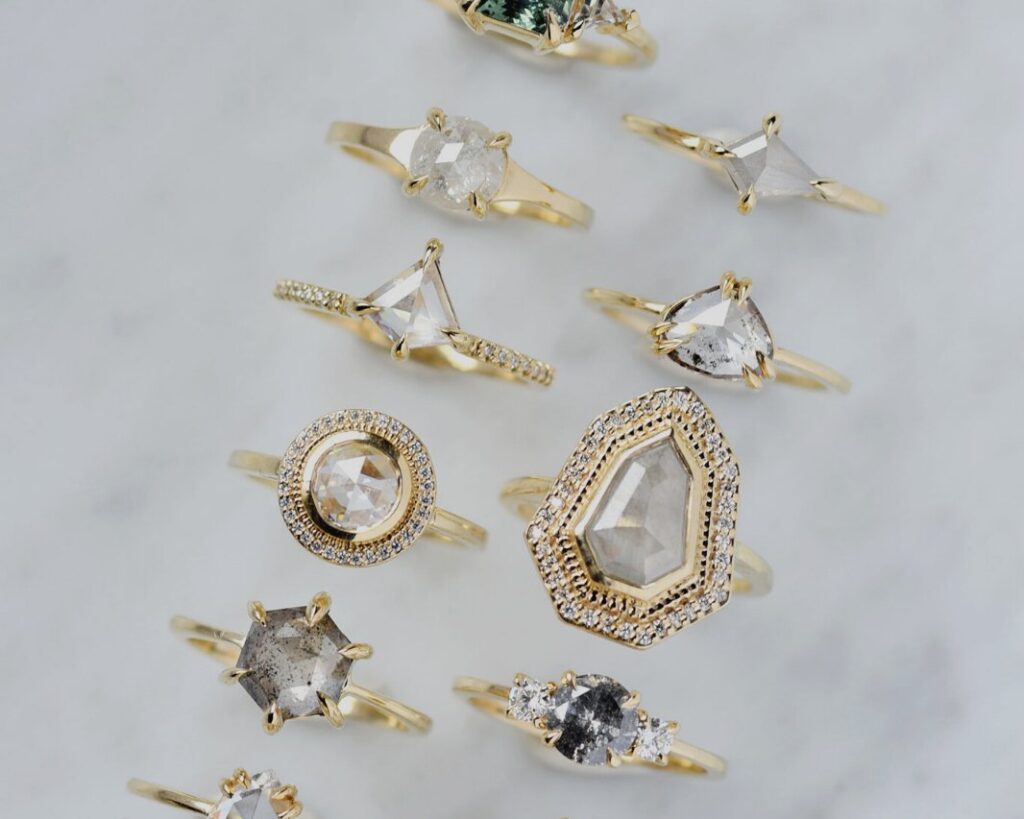 By now you probably know exactly what kind of jewelry your girlfriend likes. Rarely does a girl like all sorts of different jewelry. Chances are if she likes gold, she will not enjoy silver or bronze jewelry that much, and vise versa. Similarly, the styles and shapes of her jewelry are probably somewhat similar. If most of her earrings, necklaces, and bracelets are stylish and elegant, the ring should be too since that is obviously what she finds the most beautiful and appealing. If her other bling is more subtle and barely noticeable, the ring could be too. It does not mean that it should be cheap though, as smaller rings can still have valuable metals and diamonds involved.
What you can try is to consult her friends, but only if you know they can keep a secret. Ask your mom, your grandma, your sister, or even female members of her family. Better yet, ask a professional for some educated advice. There are specialized jewelry stores, such as Perth Jewellers at ClaremontDiamonds, that provide unique bespoke rings, all you have to do is describe her style to the jeweler in detail, they will probably have a lot of recommendations and suggestions." You could even steal some of her other jewelry and bring them to the store to compare and make a better decision!
But if your partner's preferred personal style has changed and you've already bought the engagement ring for them, you might wonder what to do with it. Thankfully, there are ways to help you address this problem. One of them is selling your ring in the digital marketplace and using the proceeds of the sale to find and buy another one.
3. The Budget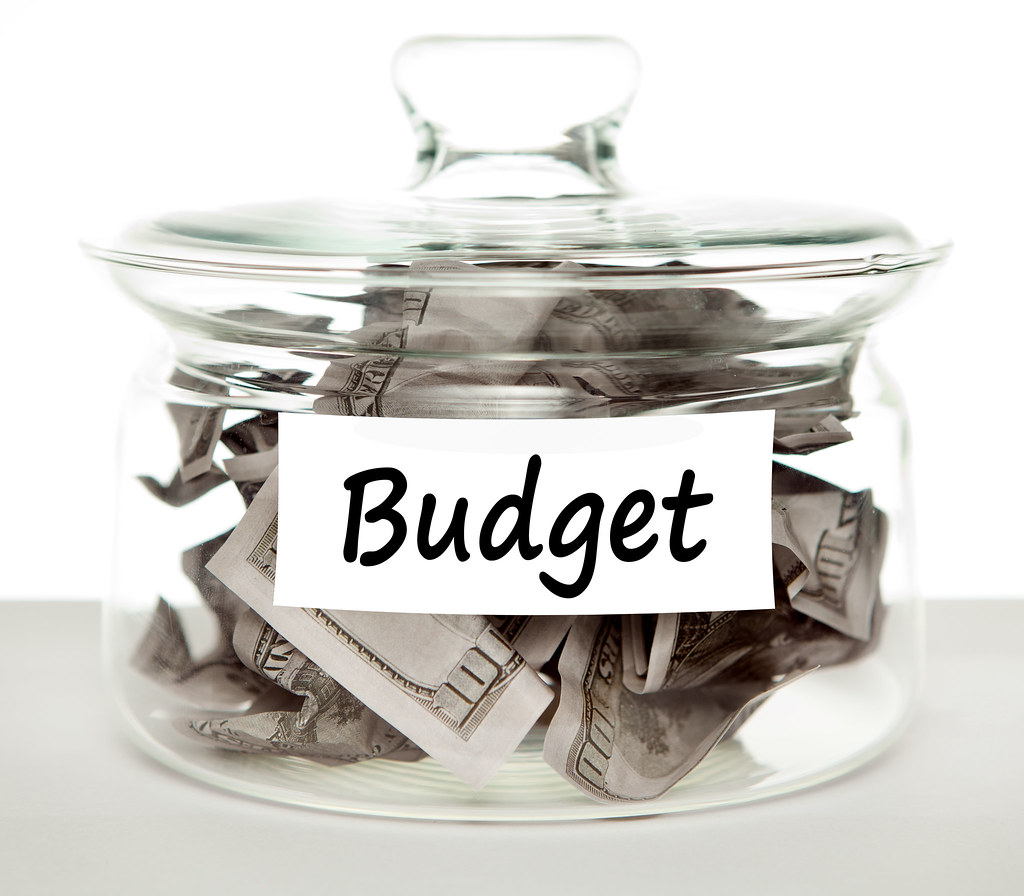 Obviously, the budget of the groom-to-be greatly influences the final decision. The general rule of thumb, as well as the myth, is that an engagement ring should be worth three months' salary at least. However, most women nowadays, especially those who generally wear less jewelry, do not want their boyfriends proposing with ultra-expensive rings. They believe that the money could be better spent on the wedding or for a more luxurious honeymoon.
There are women who like having expensive, top-tier engagement rings, but that still does not mean that the guy should spend $20,000 on a ring if he makes $80,000 a year. Therefore, start with a reasonable price but never be cheap about something this important. There are engagement rings out there for every budget, and after all, it is love and thought that counts, as well as the sign that you wish to spend the rest of your life with her. If money is tight, you could always do a placeholder ring until you manage to treat her to what she truly deserves.
4. Her Ring Size


Not all rings are available in all sizes, and sometimes the ring size, or lack thereof, makes it impossible for a ring to be the one. Although it seems like something that can be easily solved, the reality is often different. Resizing a ring is a tough job, especially with more complicated designs, cuts, and ornaments. Sending the ring back after the proposal because it does not fit is something nobody wants, not you, her, nor the jeweler. Therefore, you will need to size her left ring finger and take her other rings to compare. Taking a print with a piece of clay is perhaps the best and smoothest way of doing it since you will not have to steal the ring and take it to the store.
You can also make prior arrangements with your jeweler and visit the store together. You can pretend to buy a gift for your mom or grandma and have the jeweler take note of your beloved's ring size. Of course, your girlfriend might catch wind of your antics, but you can have other family members play along.
Having the jeweler measure your partner's ring size is the best way to avoid accidents when you finally get a ring for her, as they have a ring sizer tool containing metal bands in half size increments for a more accurate measurement.
On the other hand, the jeweler also knows how to consider various factors that can affect ring size. These include altitude, temperature, humidity, and the time of day. For instance, the measurements taken during the cold season may differ from those taken during summer. This is because a cold temperature can cause the fingers to shrink, and a hot temperature can cause the fingers to swell.
5. Protection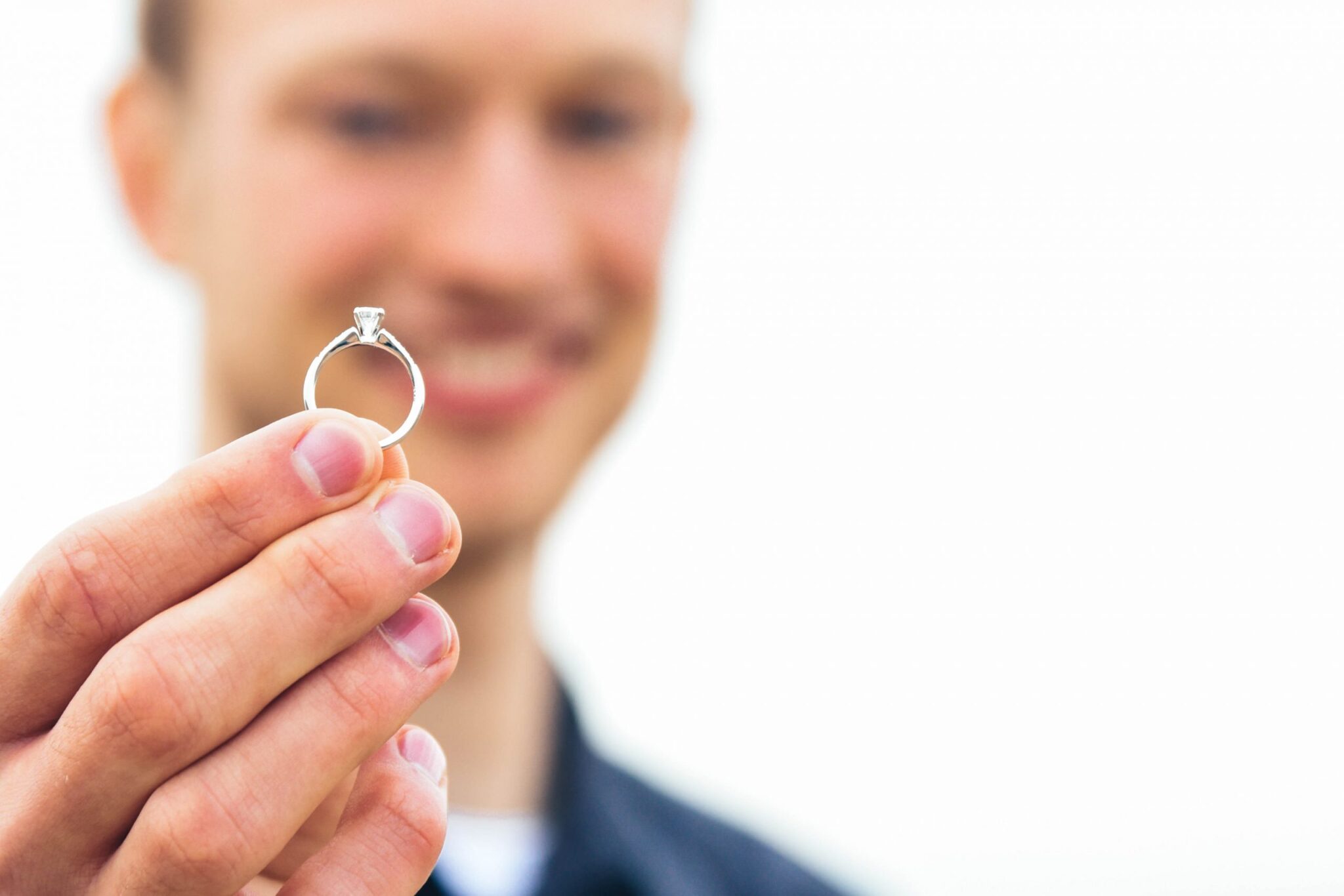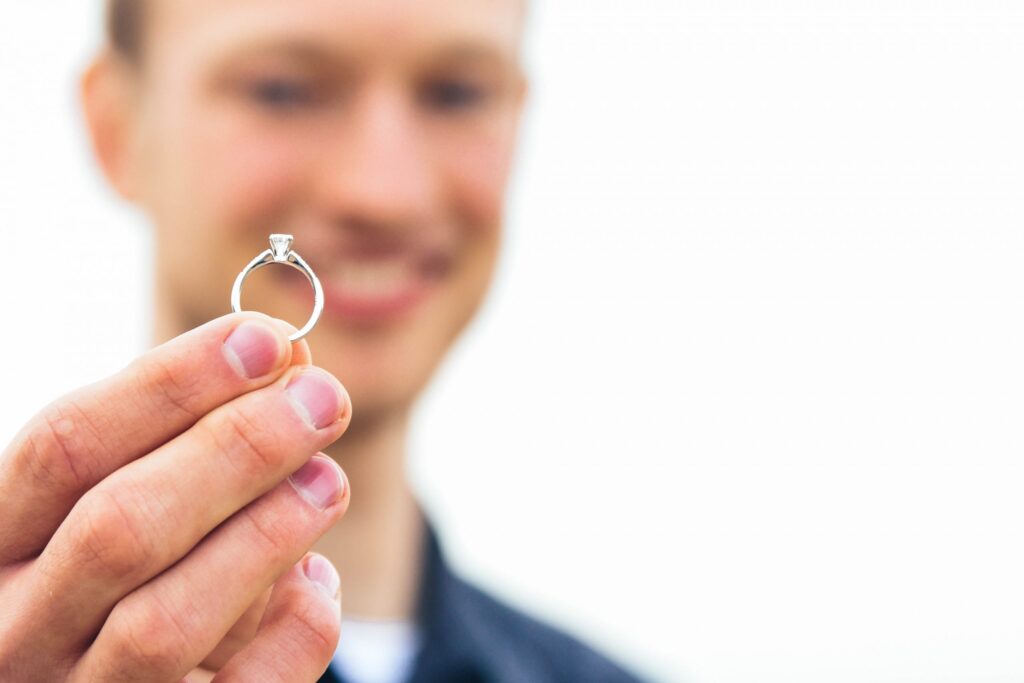 Engagement rings are valuable items and considerable investments. Therefore, they need proper protection because they should last a lifetime. You would probably never buy something like a car, or some high-tech gadget without insurance and a warranty, so why take chances with a ring that is often more expensive than those? Never accept to purchase an engagement ring without a warranty.
Besides the warranty, make sure to insure the engagement ring to protect it against several unfortunate circumstances. Depending on the insurance coverage, your engagement ring will be covered against loss, damage, or theft. Consult with an insurance agent to help you find the right insurance coverage for the engagement ring.
Once you've found the perfect coverage, wrap the insurance cost into your budget, and make sure to get all the different types of protection that the jewelry store offers. You can never be too careful with such investments, and your girlfriend deserves a ring that will come with all the safety possible.