Planning a wedding can be an exciting yet overwhelming experience. Choosing the perfect wedding venue is one of the most critical decisions. In Saskatoon, a city known for its picturesque landscapes and vibrant culture, you must consider several factors to find the ideal setting for your special day. From location and capacity to ambience and amenities, let's explore the key aspects you should consider when selecting wedding venues in Saskatoon. It's also important to consider how the venue aligns with the vision for your special day. Can you see yourself saying "I do" in this space? Will it allow for your desired theme or decor to shine? These emotional and aesthetic elements can add to the richness of your event.
Champêtre County is a charming resort in Saskatoon that is perfect for families and couples looking for a memorable getaway. Our cozy accommodations are designed to make your stay unforgettable. We also have a beautiful wedding venue in Saskatoon for couples who want a rustic and elegant celebration. In addition to the Western-themed activities like our wooden maze and small animal barn, guests can enjoy a unique and immersive experience at our resort. And it's not just about the wedding day, our venue offers the opportunity for guests to extend their stay and explore the surroundings, adding more depth to the wedding experience.
Ideal factors to consider for selecting a wedding Venue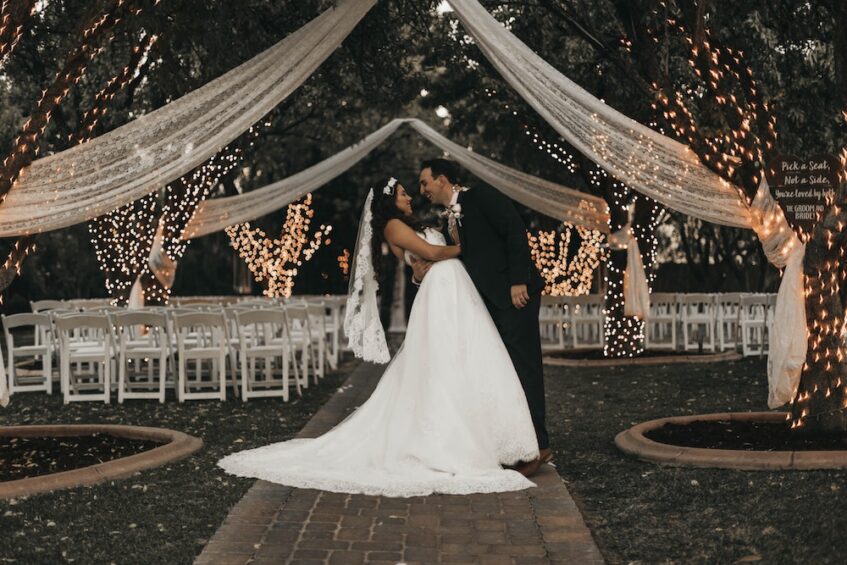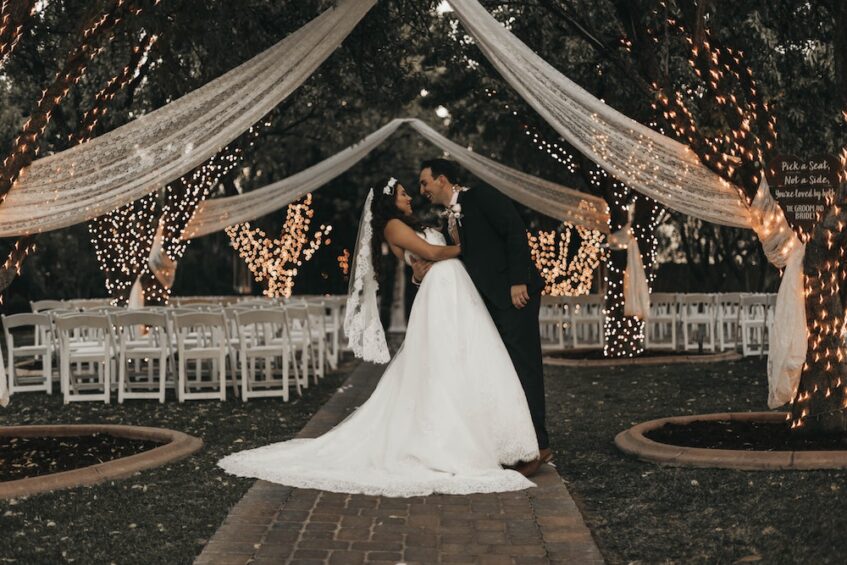 Obviously, where you will host the whole ceremony, and the party that will ensure, is a crucial decision. Your wedding venue plays a significant role in setting the mood and atmosphere for your celebration. It serves as the backdrop for your precious memories. Choosing a venue that matches your vision and meets your needs is essential, as it will help create the perfect ambience for your special day. Furthermore, the venue also contributes to your wedding photos. Therefore, it's imperative to choose a location that not only fits the logistics but also adds a visual appeal to your memories.
Location:
When searching for a wedding venue in Saskatoon, consider the location carefully. Opt for a platform that is easily accessible for your guests, whether local or travelling from out of town. Additionally, ensure that the site offers convenience regarding parking and nearby amenities. It's also beneficial to consider the proximity to hotels or accommodation for those traveling from further away. Ensuring your guests have easy access to their accommodations can enhance their overall experience and enjoyment of your wedding festivities.
Capacity:
When visiting venues, assess their capacity by considering the number of guests you invite. Make sure the venue can comfortably accommodate everyone. It's essential to balance providing enough space for guests to move around and maintaining an intimate atmosphere. You wouldn't want your guests to feel cramped or the venue to look empty; a balance between space and intimacy can make a significant difference to the atmosphere of your special day.
Amenities and Facilities: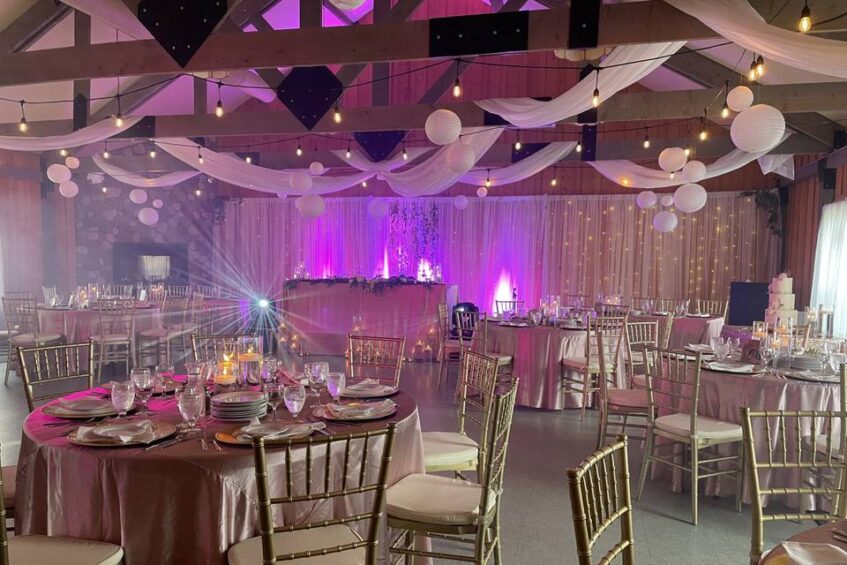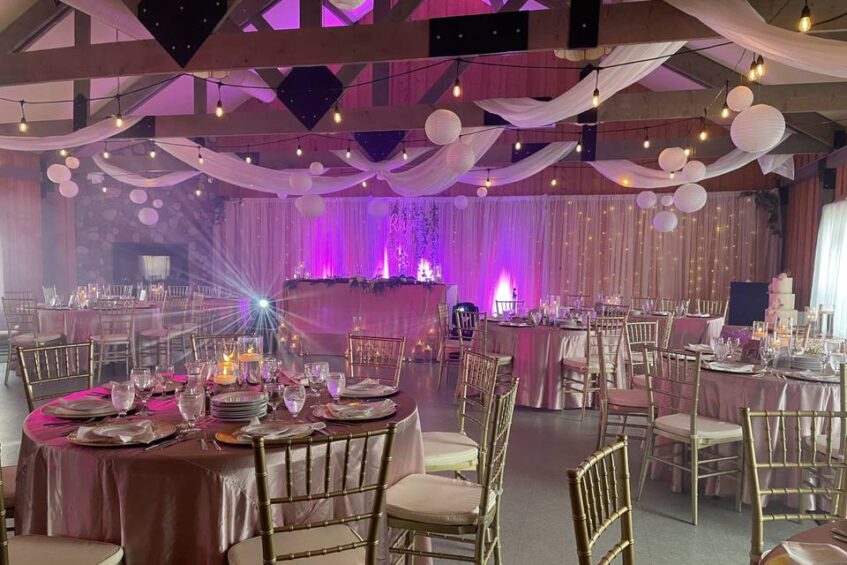 Take into account the amenities and facilities provided by each venue. These may include dressing rooms, restrooms, audiovisual equipment, dance floors, and catering spaces. Ensuring that the venue offers the necessary conveniences will enhance the overall experience for you and your guests. Remember to also consider less obvious aspects like available parking and handicap accessibility, as these can greatly impact the comfort of your guests.
Flexibility
Creating a one-of-a-kind wedding experience involves adding personal touches to make it unique. Talk to the venue coordinator about their policies regarding decor, lighting, and other customization options. A flexible venue will let you add your personal touch, ensuring that your wedding reflects your style and preferences. This can help to create a more meaningful and memorable day, with details and elements that truly represent you as a couple.
Personalize your wedding with Champetre County in Saskatoon. Their cosy accommodations are perfect for couples and families. With wedding venues like the Saloon (150 people), town hall (300) people, and Chickadee Cafe (10-30 people), they create memorable events. Count on them for a personal touch, making every occasion unforgettable. Moreover, the diverse range of venues within Champetre County ensures there's something to cater to every size and style of wedding, whether you're dreaming of an intimate gathering or a grand celebration.
Budget:
When searching for a wedding venue, it's essential to set a budget and keep it in mind. While it's tempting to focus solely on the venue's appearance, finding a balance between your ideal location and your financial capabilities is crucial. Identify your must-haves and prioritize your spending accordingly. Remember, while the venue is important, there are many other aspects of your wedding that will need funding, including catering, decor, and photography, so be sure to allocate your budget wisely.
Outdoor Options: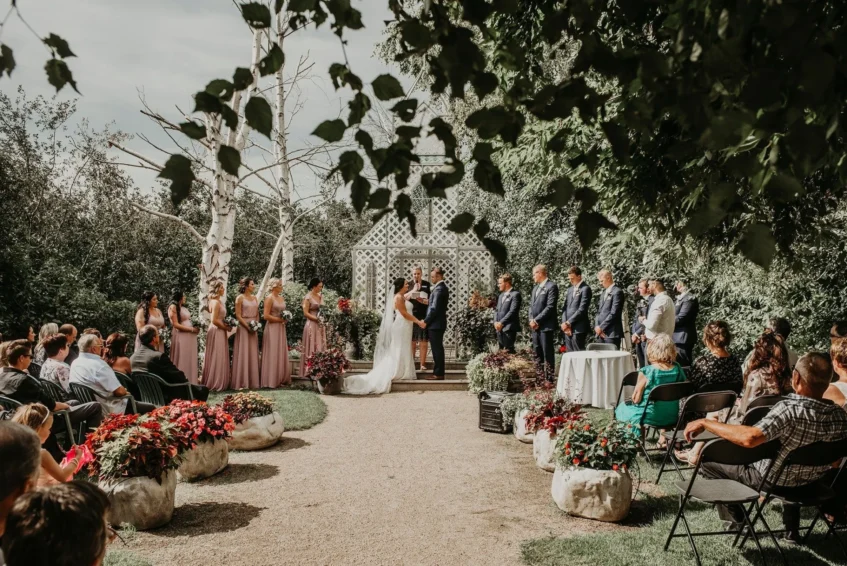 If you love nature, consider looking for wedding venues in Saskatoon that offer outdoor options. Whether it's a garden, waterfront, or rooftop setting, taking advantage of Saskatoon's beautiful outdoor landscapes can provide a stunning backdrop for your ceremony and reception. Outdoor venues can also offer a refreshing change of pace, allowing you and your guests to celebrate under the open sky or amidst the beauty of nature. However, remember to have a plan B for unforeseen weather changes.
Conclusion
Choosing the perfect wedding venue in Saskatoon is a significant decision that requires careful consideration of various factors. Remember to stay within your budget and prioritize personalization to create an unforgettable experience for you and your guests. It's also vital to think about the kind of atmosphere and experience you want to create, as the venue can significantly influence this.
Whether looking for wedding venues in Saskatoon or a relaxing getaway, Champêtre County provides the perfect setting for an unforgettable occasion. The commitment to service and flexibility ensures that your wedding is not just another event, but a cherished memory that will last a lifetime. With an emphasis on personalized experience, they take pride in helping couples achieve their dream wedding, reflecting their unique style and personality.