Nothing is more stressful for engaged couples than planning their own wedding. Having to worry about every single detail. From setting the marriage date, inviting guests, planning the food, hiring service, and even setting up the event.
For all the engaged couples out there planning their wedding venue, Hollywood Events suggests places located in Fort Lauderdale, Florida!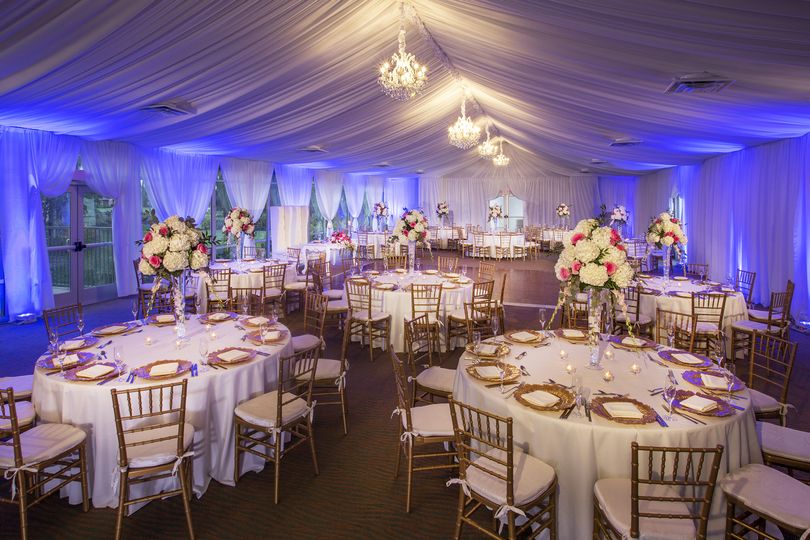 Here you'll find information on the amenities, booking details and other inquiries that you might have. Making it easier for you to come to a decision that this is the wedding venue for you and your future spouse.
The maximum capacity that the Hollywood Beach Events Hall can accommodate is up to 100. With an approximation of 2000 square feet, the area can also be used for setting up a dance floor or serve as an event area for your guests to enjoy.
The 100 guests include those that you hired for their services such as a wedding band or a DJ to play for you and your wedding. This also includes the photographers and videographers you have hired to record this special moment for you.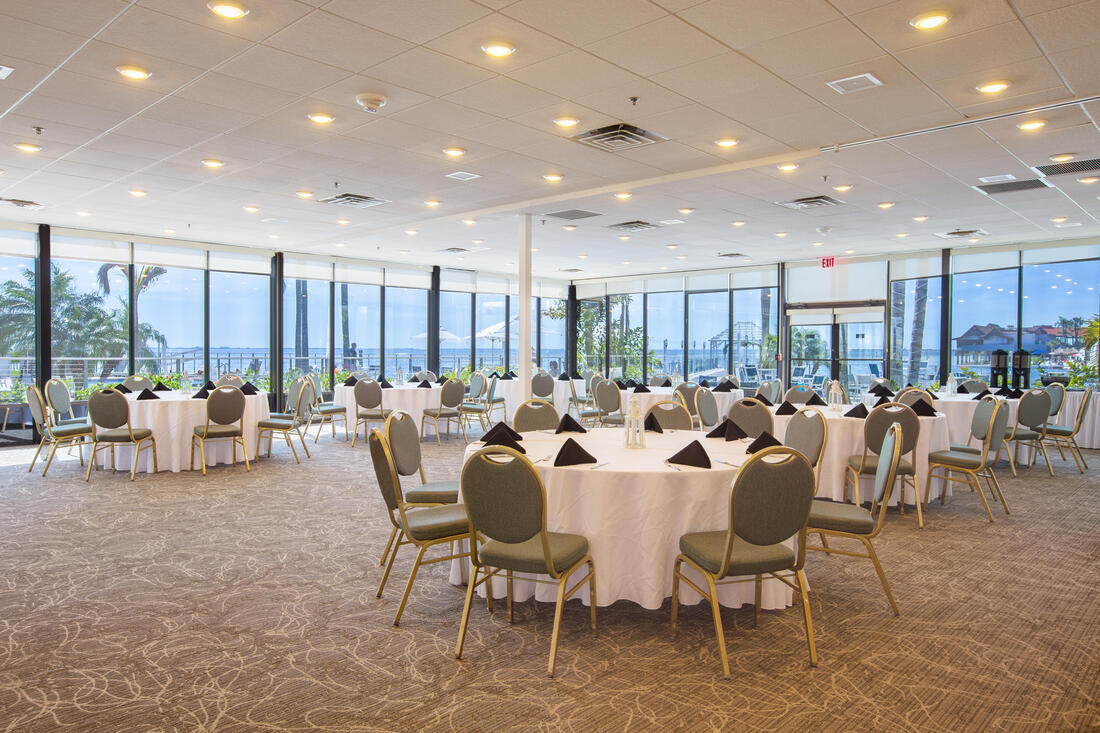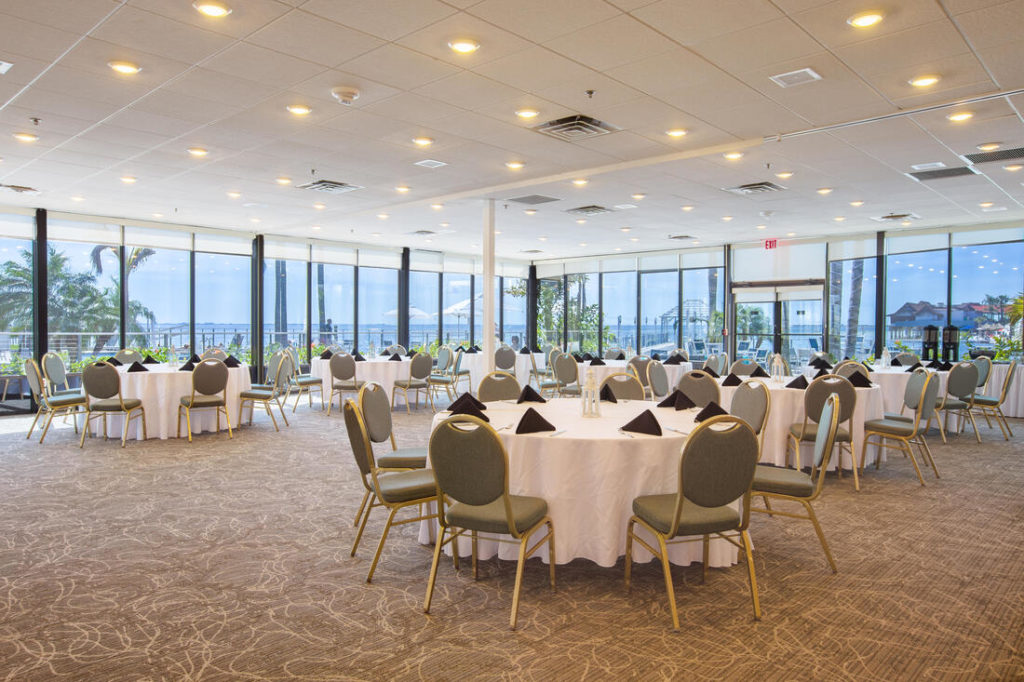 When hiring a DJ, they can provide the required sound system so no need for the DJ to bring their own if they don't need to.
The banquet hall manager can assist you in the guests' seating arrangement. You can take a look at the floor plan they have provided and map out the location of the event floor, the guest tables, and the head table. After you and the manager have come to an agreement, staff will assist in setting up the tables and chairs according to your floor plan. The tables that they utilize are rectangular in shape and can accommodate 4-8 people.
Outside catering services that you have hired are allowed to work inside the event hall. They have their own service kitchen for you to use as long as you pay the fee. Keep in mind that when bringing your own caterer you must also bring your own supplies to cook.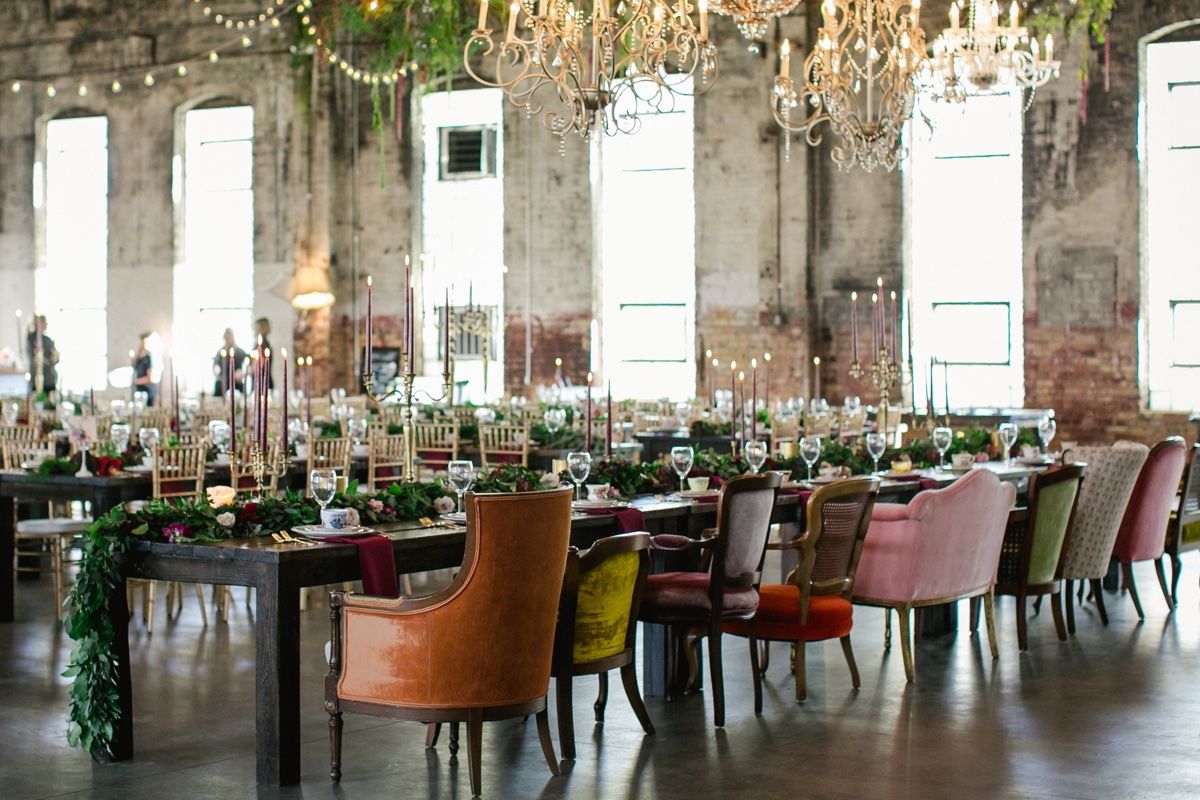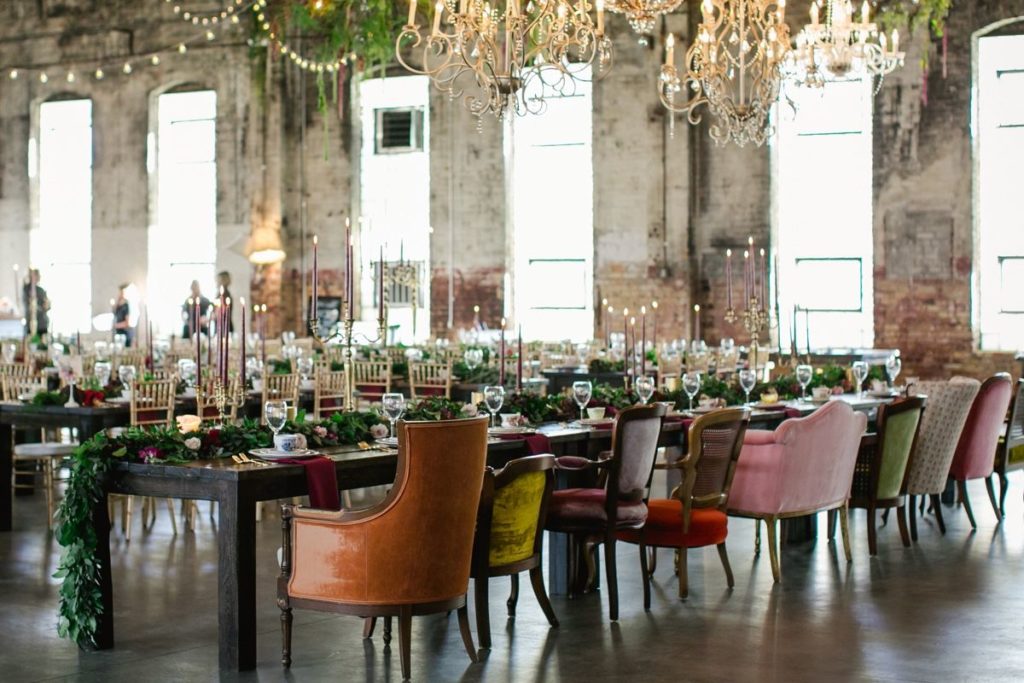 You can hire your own decorator for your wedding or you can decorate it yourself. But there is a limit on the number of decorations you can use. Avoid decorating using glitter, confetti, or flower petals since these are not allowed in the venue. Anything that can alter the walls, for example, hanging something or using tape is also prohibited. The events hall is also open to decorating an hour before the wedding event starts. If you feel like that's not enough time for you to decorate, don't worry. You can pay 100 dollars to extend the time to make sure preparations are complete.
They also charge you $100 for bringing your own food and drinks. Drinks also include alcoholic beverages.
Other important details that you should know is that Hollywood Events require a deposit when hiring their services. A minimum deposit of $500 to reserve the date. The remaining balance can be paid 2 weeks before the wedding event.
Metered or garage parking is also available for you and your guests. The parking area can fit up to 15 cars and they charge for $15 per car parked.
The latest time that your event can end is 2 in the morning. Plenty of time for you to enjoy your wedding, dance with your life partner on the dance floor and enjoy the company of your guests.