Planning your dream wedding can be both exciting and overwhelming. From choosing a theme to finding the perfect venue, there are many decisions to be made. In this guide, we'll help you navigate through some of these choices to ensure your wedding day is a reflection of your unique tastes and personality.
Determine Your Budget and Guest List
Before diving into themes and venues, it's important to establish a budget and guest list. Your chosen theme and venue selection often depend on the size and style of your wedding, as well as the budget you're working with. It's essential to figure out these details before moving forward with other planning aspects.
Saving for a wedding is something that many people decide to do for years. Setting a date for the special day 2 or even 3 years away is becoming more common as weddings become more extravagant.
Looking into different styles of savings accounts or possible loan opportunities can help people streamline their saving process and feel more prepared when it comes to making purchases for their wedding day.
Remember the Logistics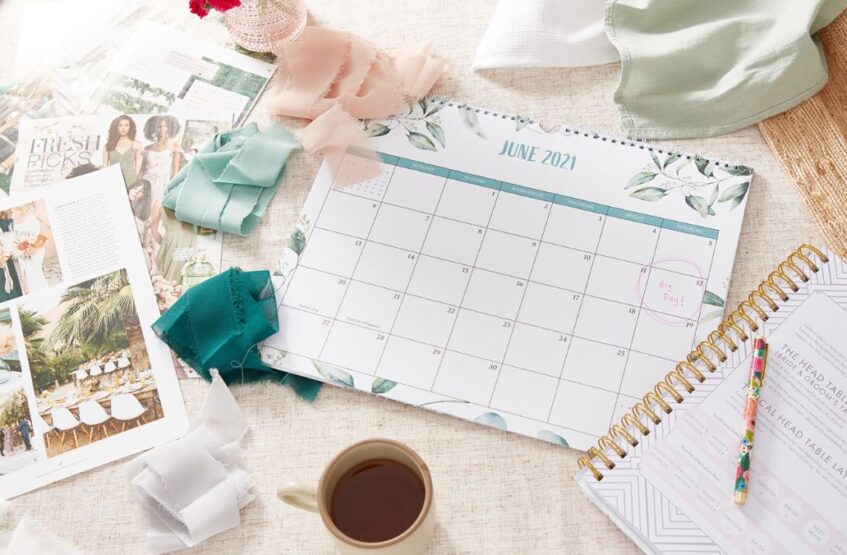 When selecting a venue, not only must the space suit your theme and style, but also ensure it is practical, efficient, and accessible.
As you make your choice, consider factors like proximity to other wedding locations (ceremony space, hotels, and transportation), parking availability for guests, wheelchair accessibility, freedom to work with your preferred vendors (caterers, photographers, etc.), and in-house furniture and other resources (tables, chairs, lighting).
A huge accessory to successful weddings is bussing in between a suggested hotel for guests to stay and the wedding venue.
People are often looking forward to celebrating the bride and the groom with drinks and a late night, so to take transportation away from their responsibilities is a great way to ensure that your guests will let loose and enjoy themselves.
What is a wedding without some fun?
Brainstorm Themes and Styles
Once your budget and guest list are determined, it's time to brainstorm wedding themes and overall styles. Think about the mood you want to create for your wedding and what best represents your personalities as a couple.
Consider your hobbies, favorite colors, and memories as inspiration. Some popular themes and styles include rustic, beach, bohemian, vintage, modern, classic, or a theme based on your interests, favorite movies, travel destinations, etc.
Seasonal themes could be another excellent choice, and you can find amazing ideas such as fall wedding decorations to add a special touch to your big day.
Research Venue Types
Now that you have an idea of your theme and style, begin researching the types of venues that would best complement your vision. Some common venues include banquet halls, beaches, botanical gardens, wineries, hotels, barns and other rustic settings, mansions, museums, and historic sites.
Each venue type tends to lean towards specific themes and styles, so keep this in mind as you begin your search.
Begin Visiting Venues
After researching venue options, compile a list of your top choices and schedule visits. As you visit each location, be sure to take notes and photographs to refer back to when making your final decision. Consider the following factors during each visit:
Does the venue fit your desired theme and style?
Can the venue accommodate your guest list size?
Are there any hidden costs or restrictions you should be aware of?
What kind of support and amenities does the venue offer?
Finalize Your Theme and Venue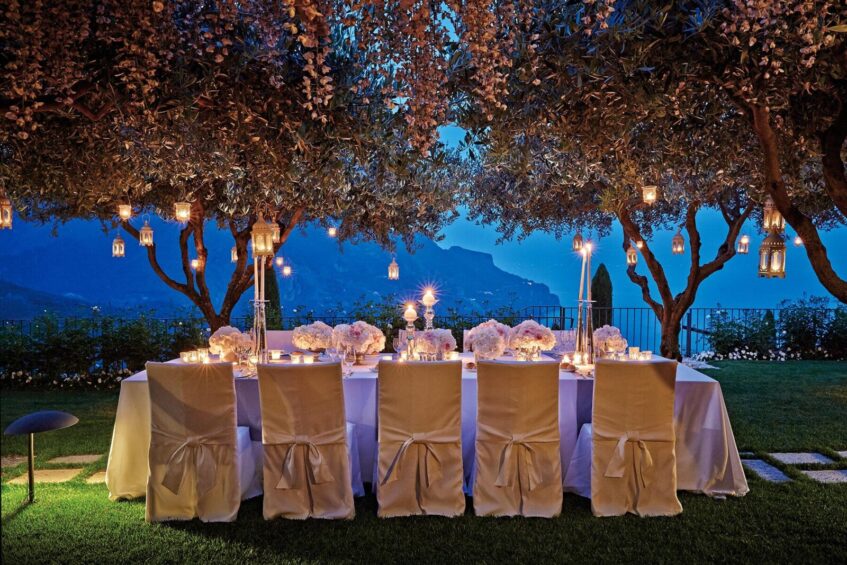 After visiting your top choices and evaluating each based on your needs and preferences, it's time to finalize your theme and venue selection. This may require some flexibility in working out the finer details, so be prepared to compromise where necessary.
Remember, the most important goal is to create a day that you and your partner will cherish for the rest of your lives.
Enlist Support
Tackling the various aspects of wedding planning can be daunting, but you don't have to go it alone. Enlist the help of friends, family members, or a professional wedding planner to assist with any tasks or duties.
Turning to those you trust and care about will bring valuable guidance, insights, and support while lessening the stress of planning your perfect day.
A professional wedding planner can provide a huge advantage to your wedding prep. A professional has pre established relationships that will make you life a whole lot easier.
They can give suggestions based on their previous experience and help put on your dream wedding just the way you always imagined it.
Incorporate Personal Touches
To make your wedding truly unique and memorable, consider incorporating personal touches that reflect your relationship and interests. These could include a musical performance by a friend or family member, a sentimental toast, or a guest book filled with messages from your loved ones.
By adding these intimate elements, your wedding day will become a beautiful celebration of your journey together as a couple.
A common hit at weddings is a relationship timeline wall. It starts with the bride and groom gathering photos from their relationship and putting them up chronologically.
These are fun to see for all guests. Guests should also be encouraged to bring their own photos of the happy couple and include them on the timeline. With a big wedding and participating guests, the wall should be filled with good memories of the couple in no time.
Communication is Key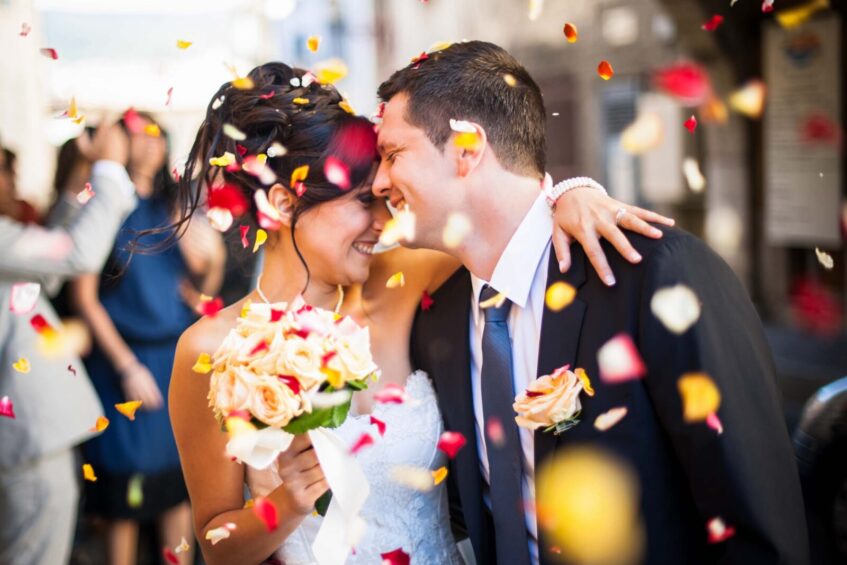 Throughout the planning process, maintain open lines of communication with your partner. Discuss your preferences, needs, and priorities to ensure both of you are on the same page.
This collaboration will help ensure your wedding day represents the best of both your personalities and creates a strong foundation for your life together.
Choosing the perfect theme and venue for your wedding is an essential part of the planning process. While it can be overwhelming, keeping your personality, budget, and practicality in mind will help guide you in making these important decisions.
Remember to savor this experience and enjoy the journey as you embark on this new chapter of your lives together.