Planning a wedding can be arduous, especially when it comes to budgeting. It's essential to set a realistic budget that works within the parameters of your financial capabilities. Fortunately, there are many savvy tips and tricks to try when creating the perfect day without breaking the bank.
That said, this article will provide several helpful budgeting tips for couples who want to plan their dream wedding on a budget. Click here to learn more about your options.
Wedding Budget Tips
Having control over finances before the big day allows couples peace of mind during one of the most memorable moments of their lives. That's why it would be best to follow these tips when planning your wedding:
1. Set A Realistic Budget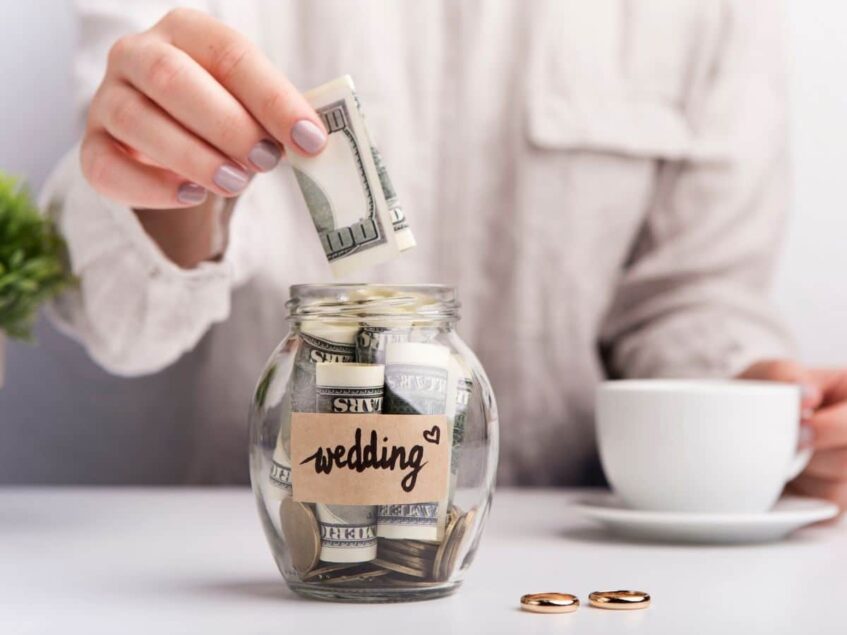 Establishing a realistic budget for one's nuptials can require an understanding of potential costs and the ability to prioritize spending. Knowing what services and items are necessary versus what is merely desired or traditional will help keep wedding expenses within the designated budget.
It's crucial to assess the value of each item, including vendors and venues, when deciding what to include in the overall cost of the wedding. It's also essential to factor in miscellaneous costs such as taxes, gratuities, service fees, and other associated costs that may not have been included when estimating expenses.
Lastly, it's beneficial to overestimate rather than underestimate when creating a wedding budget, as unexpected expenses often arise throughout the planning process and could derail a wedding if not anticipated beforehand.
2. Choose A Wedding Date Wisely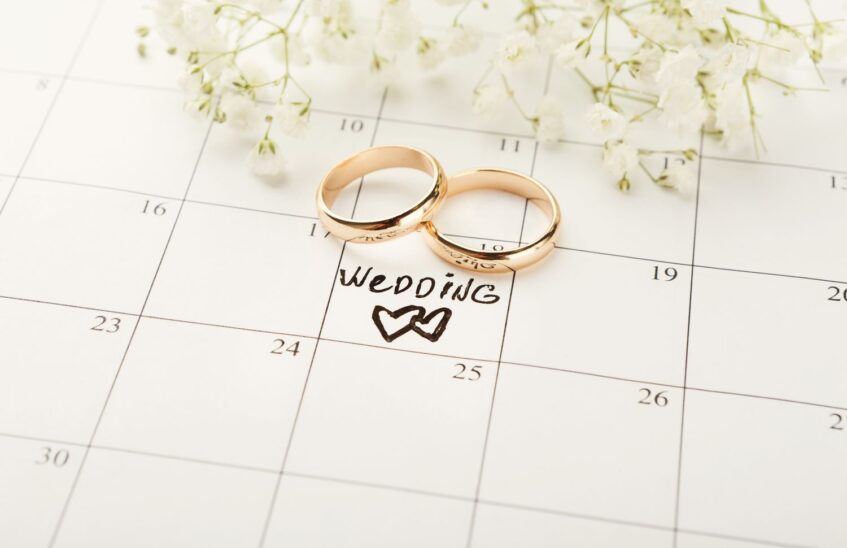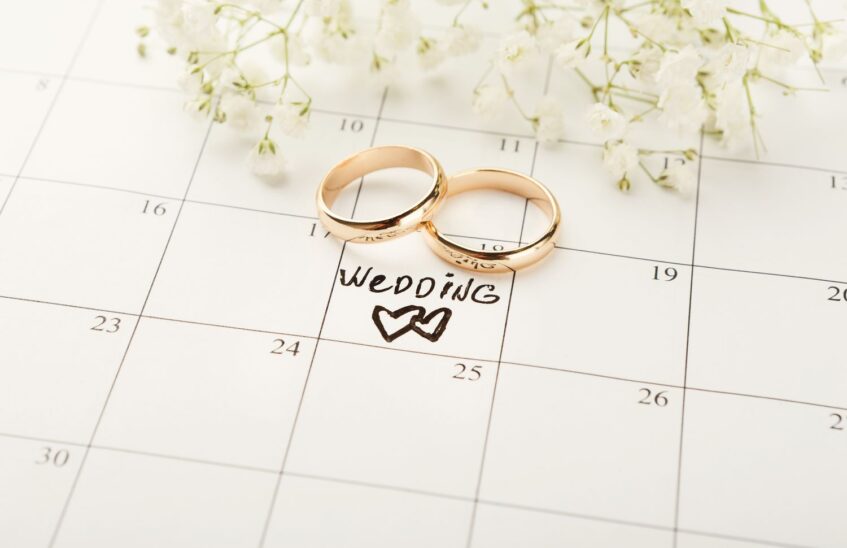 Careful consideration of the wedding date is essential for budget-conscious couples, as selecting an off-peak period or midweek day can help to reduce overall costs. Generally, due to increased demand, Saturdays are the most expensive days to get married. Couples should also consider their venue's peak season and plan accordingly to avoid paying higher fees during these times.
They should also investigate whether additional weekend surcharges apply before committing to a particular date. Typically, some venues may offer discounts for midweek weddings. Furthermore, choosing an off-peak season, such as winter instead of summer, can provide substantial savings, from food and drink prices to decorations and flowers.
3. Opt For A Smaller Guest List
Choosing to have a smaller guest list can help reduce wedding costs significantly. A smaller guest list allows for savings on catering, venue rental, and decor. Here are three ways that couples can plan their wedding with fewer guests:
Prioritize who is most important to you and your partner by creating a 'must-invite' list and cutting down the remaining guests.
Consider having an intimate destination wedding with only close family and friends instead of a large, traditional ceremony at home.
Have two separate ceremonies: one for immediate family and another more significant celebration for other relatives and friends later in the day or week.
Having a smaller guest list gives couples more control over their budget and flexibility in planning other aspects of their wedding, such as food options, venues, decorations, etc.
4. Organize Your Wedding Expenses In A Spreadsheet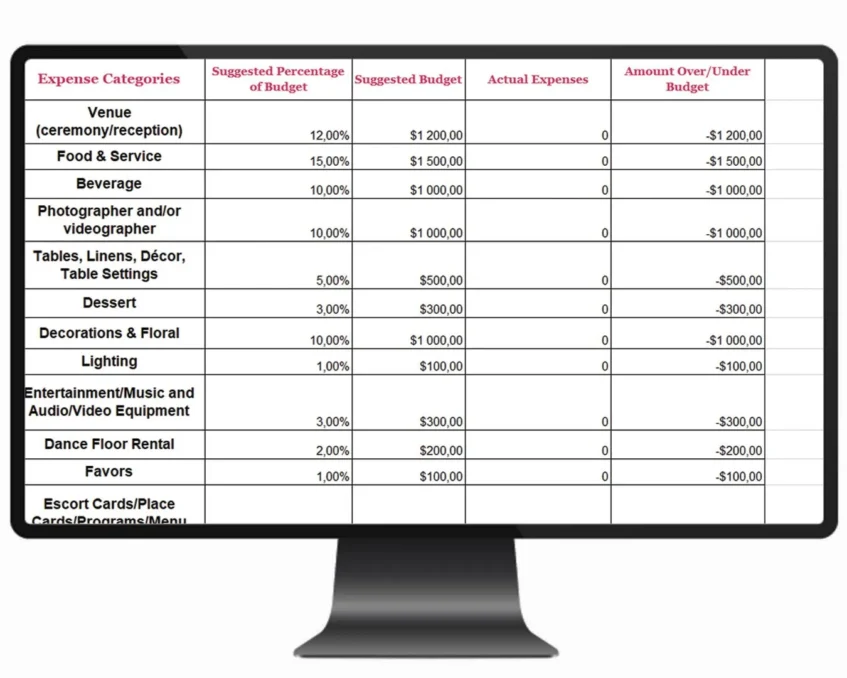 Organizing wedding expenses in a spreadsheet is an effective way to keep track of budget allocations and ensure that all costs are accounted for. By following a structure, couples can easily monitor their spending and ensure they stay on track with their budget.
Furthermore, it allows them to prioritize the essential purchases required for their wedding. Recording all expenses in the same sheet also helps couples compare prices from different vendors or look for discounted items over time.
Creating a spreadsheet to document your wedding expenses should include categories such as venue rental, catering, cake, photography/videography, music/entertainment, flowers/decorations, transportation/traveling accommodations, attire/accessories, and gifts. Allocate a certain amount for each category and monitor your progress throughout the planning process.
5. Choose Affordable Venues
Another critical element to consider when planning a budget-friendly wedding is the venue. Here are some savvy tips to keep in mind when selecting an affordable venue for your special day:
Look for venues with all-inclusive packages, as these often come with discounts on rentals and food costs.
Think outside the box by choosing non-traditional venues such as parks or gardens, which may not require any rental fees.
As you can see, choosing an affordable venue can save money for other aspects of the big day.
6. Find Affordable Wedding Dresses And Suits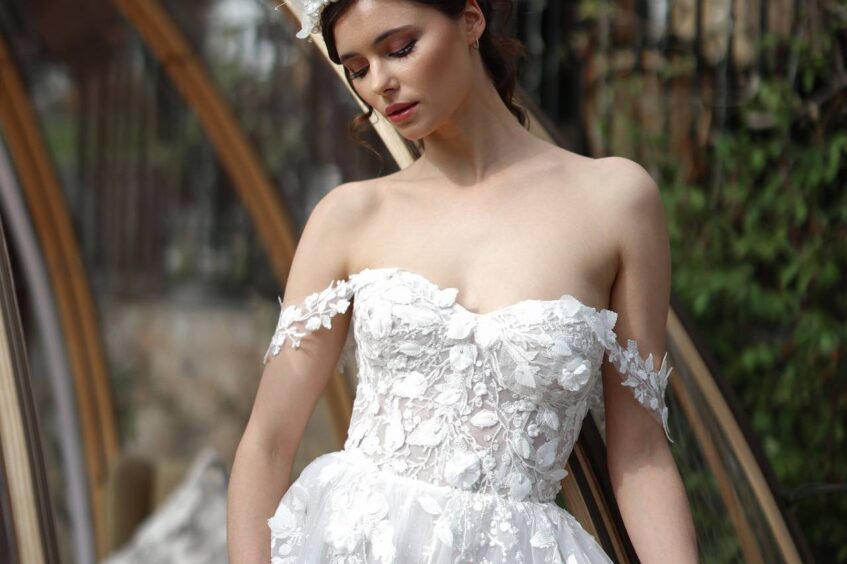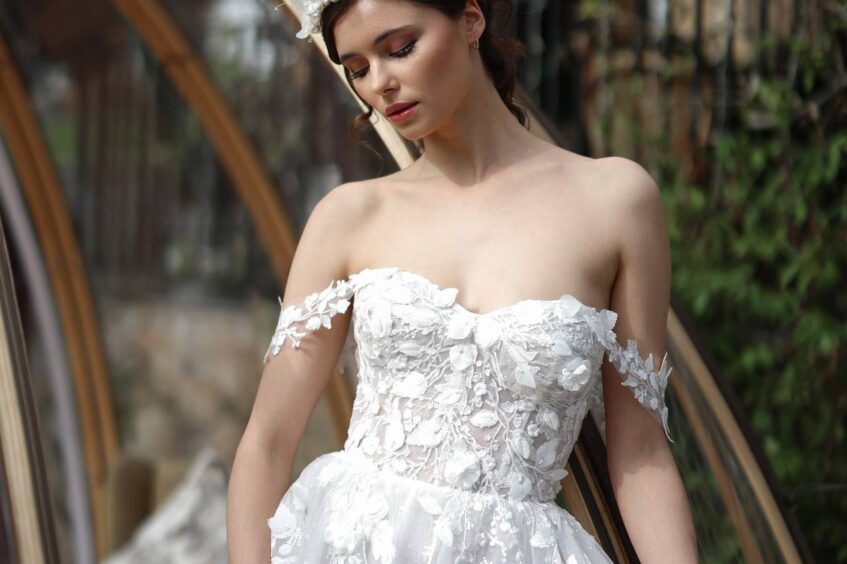 Finding affordable wedding attire can be a great way to save money for the special day. Brides may find a pre-owned designer wedding dress at a fraction of the original price, while grooms may want to consider buying a suit that can be used repeatedly over the years.
Another option is to rent wedding attire and decor instead of buying new ones. It can help keep costs down while providing guests with an elegant experience. Additionally, many brides choose to have their mother or grandmother's dress altered instead of purchasing something new. Doing so serves as a loving tribute and ensures you get something unique without spending extra money.
7. Simplify The Menu
The food and drinks served at the event can add up quickly, so it's essential to be mindful of which items are chosen. One way to simplify things is by limiting the type of dishes served. For example, couples may offer a few appetizers and entrees instead of an extensive buffet. This approach can help keep costs down while providing guests with various options.
8. Go For DIY Decor Ideas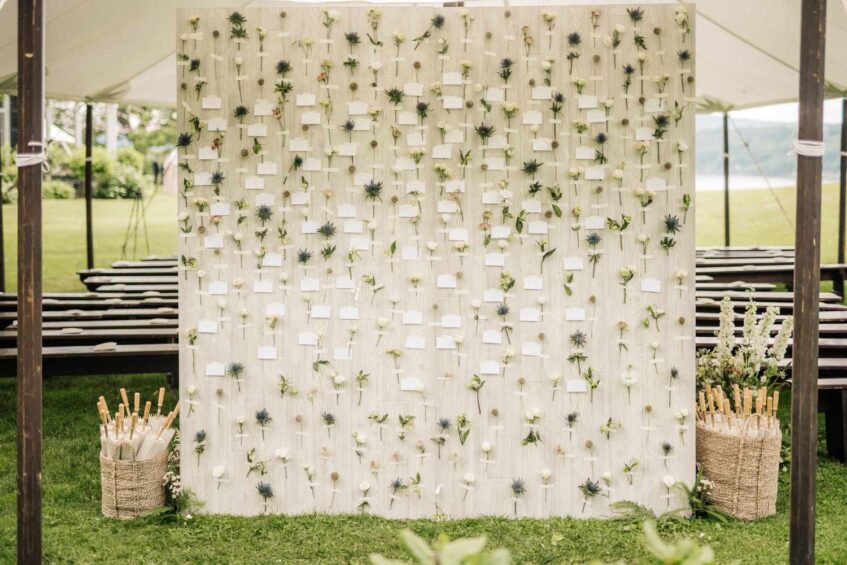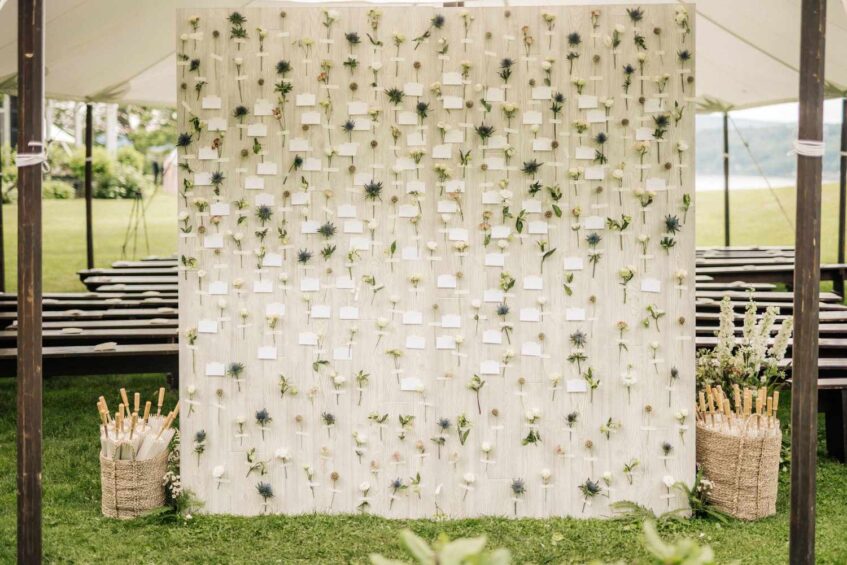 Incorporating DIY decor ideas into a wedding can reduce costs while achieving a beautiful aesthetic. DIY projects are particularly suitable for couples who prefer to add a personal touch to the wedding decor and those who want to keep their costs down without compromising the look of their special day.
Many easy-to-execute ideas can be used for decorations, from using old items such as bottles or jars and spray painting them with colors or patterns to creating unique centerpieces by upcycling various materials. Doing it yourself also allows you to customize the decor according to your taste and vision.
Another great benefit is that you don't need expensive tools or new supplies. Scouring thrift stores and secondhand markets can yield interesting finds at low prices. Moreover, some of these items may even be reused in other settings after the wedding, allowing you to get more out of your money.
9. Minimize Floral Expenses And Entertainment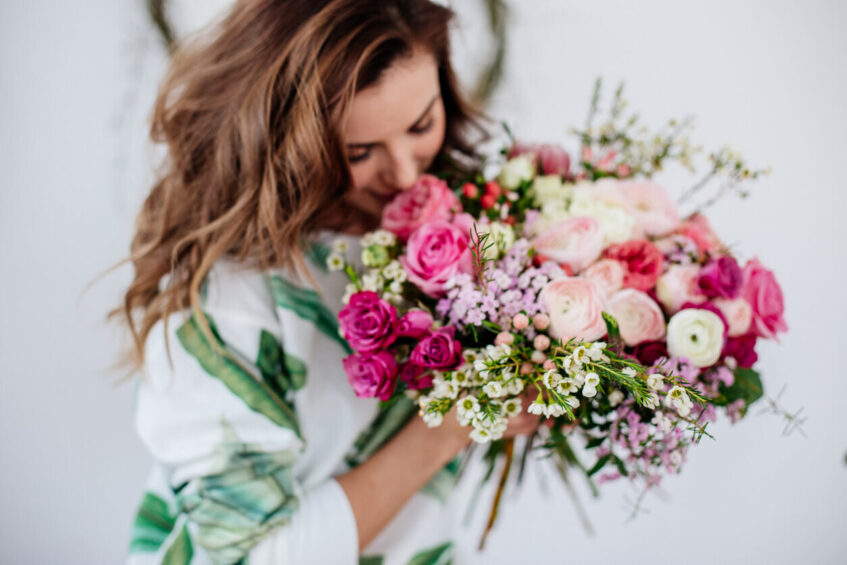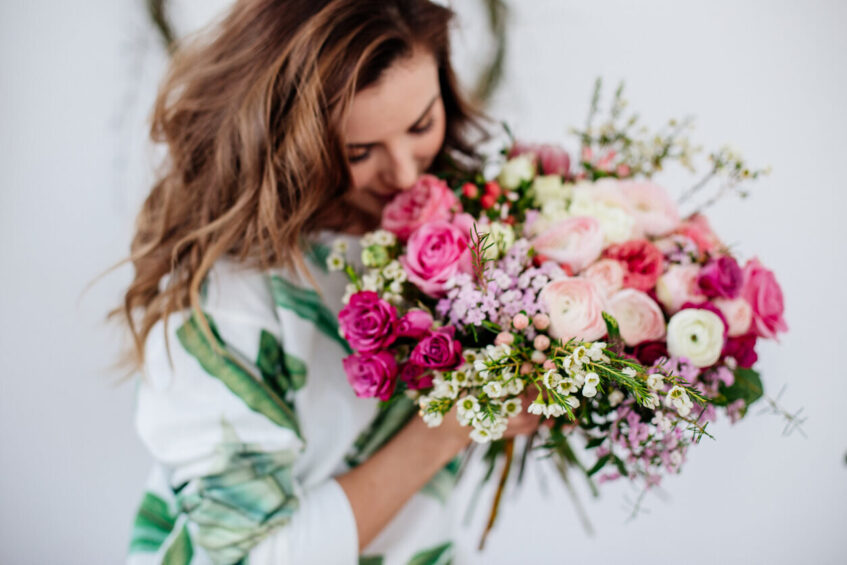 When choosing floral decorations, opting for in-season flowers can significantly reduce costs. Couples may also consider using non-floral items as decoration or filler flowers, such as baby's breath, that are more affordable than traditional blooms. It's also possible to upcycle items and give them a coat of spray paint for use in decorations or centerpieces. Another way to reduce costs is by borrowing items from family and friends, including jewelry, linens, or decorative elements.
Regarding entertainment, couples may save money by having a brunch wedding instead of a dinner reception; this choice could also reduce venue rental and food costs. Additionally, offering signature cocktails instead of an open bar can help cut back on alcohol costs significantly while still providing guests with options.
Hosts might also want to create their reception playlist rather than hire a professional DJ, which can save hundreds of dollars. Lastly, closing the bar early and offering coffee or tea service as an alternative could be another cost-saving option.
10. Limit Transportation Costs
Limiting transportation costs is an effective way to reduce wedding expenses and can be approached in various ways. For example, couples could have a family member or friend drive them to the ceremony instead of hiring an expensive limousine.
Additionally, taking advantage of ridesharing services is another cost-effective option for couples who need transportation to and from their wedding venue. It would save money while providing couples with a unique and memorable experience.
Conclusion
Remembering that planning a wedding on a budget doesn't mean sacrificing style and beauty is crucial. With the right mindset and a focus on smart spending, couples can achieve their dream wedding without breaking the bank.
From trimming down the guest list to snagging seasonal deals, plenty of clever ways exist to make it happen. By being diligent and resourceful, couples can have the wedding they've always wanted, all while sticking to their budget. It's all about planning, prioritizing, and making every dollar count to create a truly magical day.