When it comes to wedding shoes, most women want something that looks beautiful and elegant, but is also comfortable enough to wear all day long.
Unfortunately, this can be a difficult balance to achieve. Many wedding shoes are extremely stylish but come with uncomfortable heels or tight straps that can cause blisters and sore feet by the end of the night.
If you're worried about your shoes causing pain on your big day, don't worry – we've got some tips and tricks to help you keep your feet happy and healthy! Just follow these simple steps and you'll be good to go.
Break In Your Shoes By Wearing Them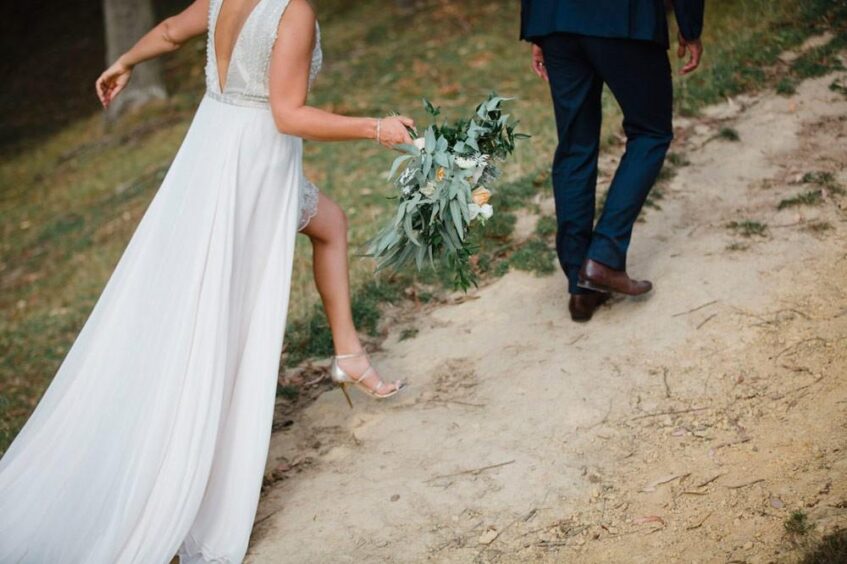 This may sound like a no-brainer, but it's truly important to break in your shoes before wearing them for your wedding. You don't want to be caught with new shoes that give you blisters or rub your feet the wrong way.
To avoid this, start by wearing your shoes around the house for short periods of time. This will help you get used to the feel of them and allow the shoes to mold to your feet. Just make sure you only do this in short bursts so you don't overdo it and end up with sore feet!
Choose The Right Size
When it comes to wedding shoes, fit is everything. You want a shoe that's comfortable but not too loose, as this can cause blisters. Make sure you try on your shoes with the socks or tights you'll be wearing on your big day so you know they'll fit correctly.
If you're buying your shoes online, be sure to read the sizing information carefully so you choose the right size. And don't be afraid to ask for help – most bridal stores have experts who can assist you in finding the perfect pair of shoes.
Opt For Comfort Over Style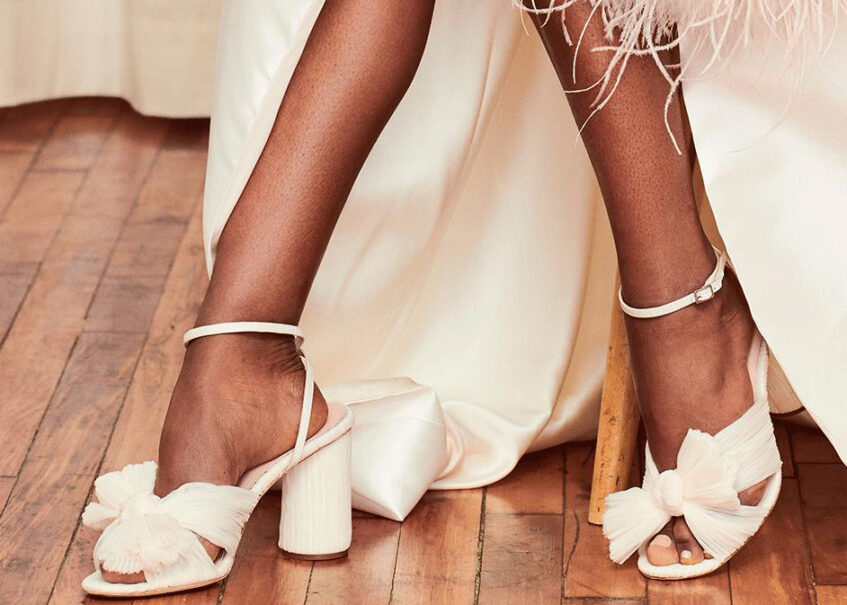 While it's important to find a shoe that looks good with your dress, comfort should be your top priority. After all, you'll be on your feet all day and you don't want to end up with painful blisters or sore feet.
If you find a pair of shoes you love but they're not the most comfortable, there are ways to make them more wearable, so don't beat yourself up about it too much.
Pay Attention To Your Feet
It's important to pay attention to your feet on your wedding day. If you start to feel pain or discomfort, take a break and sit down for a few minutes. And don't forget to bring along some Band-Aids in case you do get any blisters!
But more importantly than that, make sure your feet are in pristine condition before your big day. We're not just talking regular pedicure and pretty nails. No. We're talking whole package – massage your feet, moisturize them, exfoliate, and avoid salty foods the day before the big day if you don't want your feet to get swolen!
Switch Shoes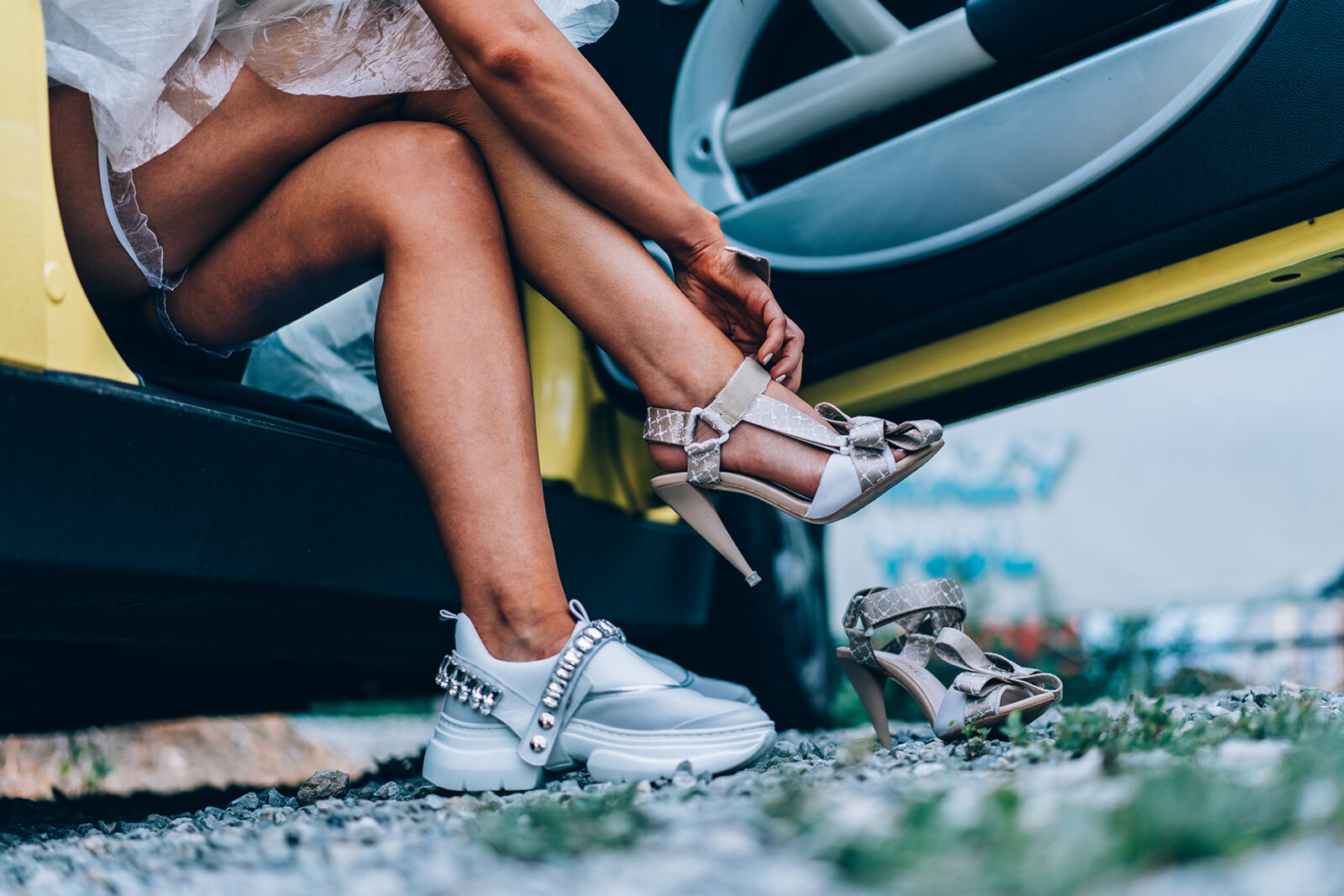 Okay, we admit, this is not really a fix-your-wedding-shoe kind of tip, but still – it's a great one. While you're shopping for your perfect pair for the big day, make sure you visit places such as Dream Pairs at https://dreampairshoes.com/collections/wedding-shoes and find your perfect pair!
You can always bring a spare pair of flats to change into later in the night. Don't let anyone tell your different. This can be a lifesaver if your feet are starting to hurt and you want to avoid any further discomfort. Just make sure the second pair is just as comfortable as the first!
Get A Shoe Stretcher
A shoe stretcher is a great tool that can help you break in your shoes and make them more comfortable. It's a small device that you insert into your shoes and then use to stretch them out. This can be a big help if your shoes are too tight or if you haven't had the chance to wear them in.
Just be sure to follow the instructions carefully so you don't damage your shoes. And always stretch both shoes evenly so they maintain their shape.
Use Comfortable Insoles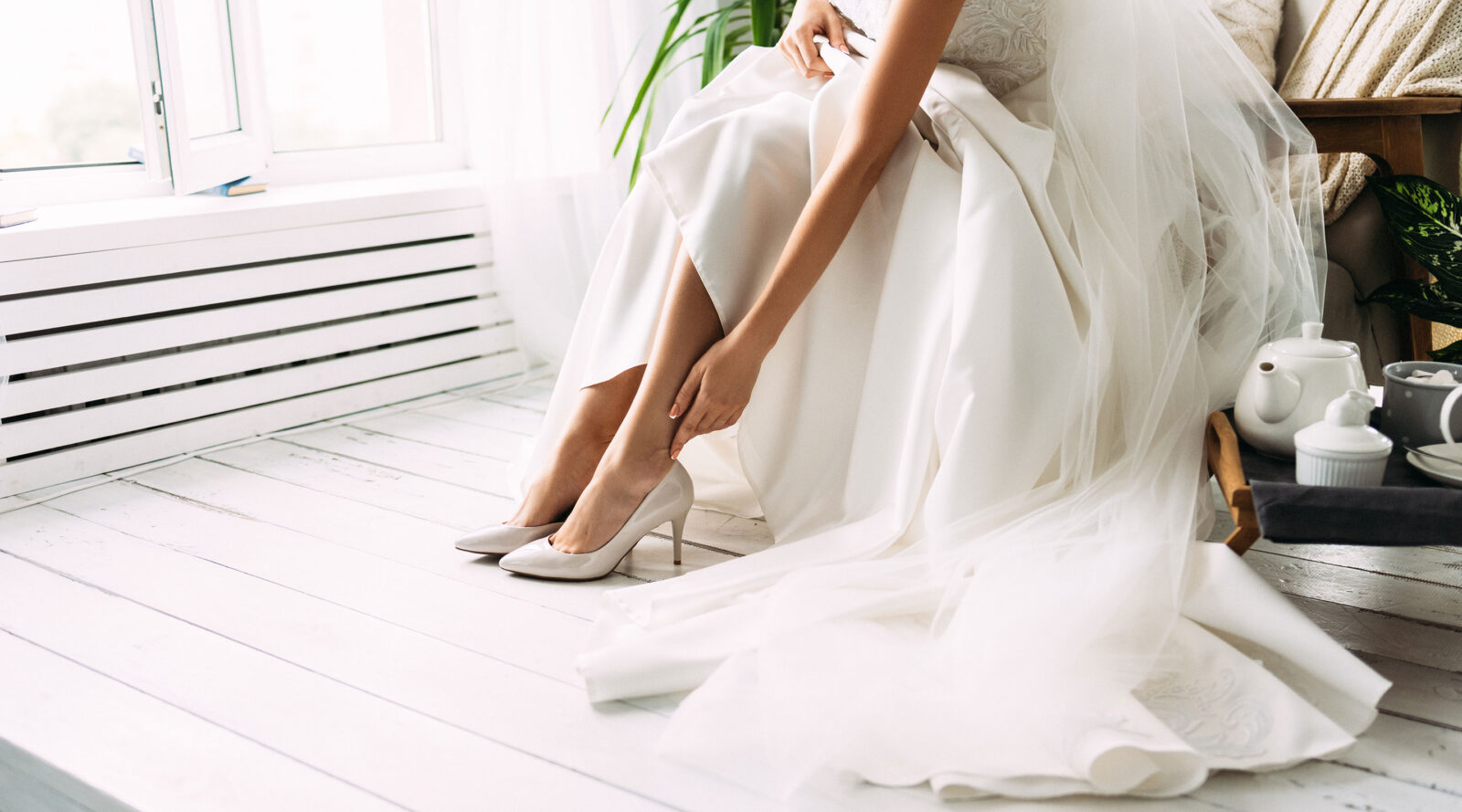 If your shoes are still giving you trouble, try using some comfortable insoles. This can help to pad your feet and make your shoes more comfortable. There are a variety of insoles available, so be sure to find ones that fit your shoes well and don't slip around.
You can usually find insoles at your local drugstore or shoe store. And if you're not sure which ones to get, just ask a salesperson for assistance. Just know you'll have to cut them to shape so get some scissors ready!
Wear The Right Socks (If You Can)
If possible, make sure you're wearing the right socks with your wedding shoes. This may seem like a small detail, but it can make a big difference in comfort levels. Avoid socks that are too tight or too loose, as this (too) can cause blisters and discomfort. And if you're prone to sweating, look for socks that are made of breathable material.
Protect Your Feet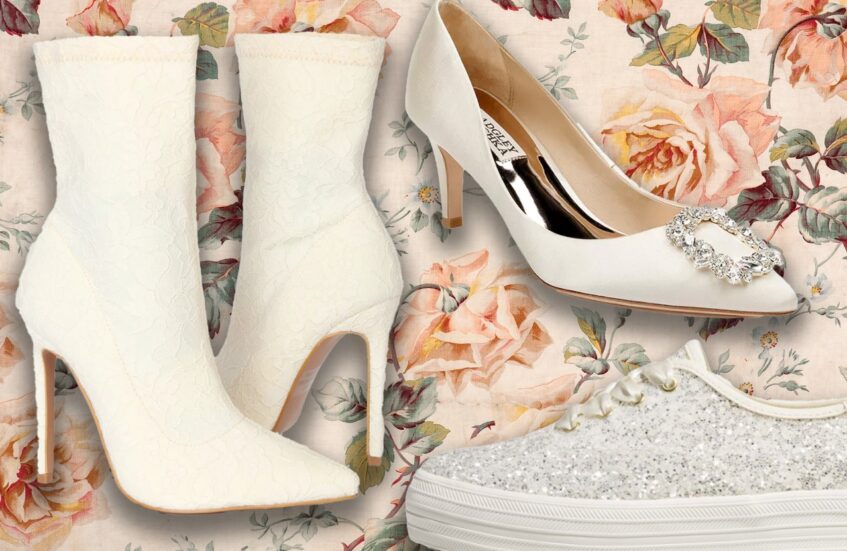 It would be a great idea if you didn't wait for the blisters to develop before you put some Band-Aids above your heel. Before you slip into your slippers, put a Band Aid on back of your heels or any other areas that commonly rub against shoes. This will keep your feet comfy and blister-free.
Enjoy Yourself
In the end, there's only one other thing left to do. And that's to simply enjoy your wedding day! No matter how comfortable or uncomfortable your shoes are, don't let it ruin the best day of your life. After all, you'll only be wearing them for a few hours and then you can take them off and put your feet up!
Conclusion
As you can see, a little bit of planning and preparation can go a long way when it comes to your wedding shoes.
By following these tips, you can help ensure that your wedding shoes don't ruin your big day. Just remember to focus on comfort and take breaks if you need to. Your feet will thank you for it!