So your big day is approaching and you have settled on your custom suit or tuxedo.   It is now time to choose your wedding shoes.  Your shoe game needs to be as strong as your suit game.  Probably your partner would like you to go for a cool pair of shoes.  However, finding the right footwear for the big day can seem challenging with so many options available.  This is an extremely personal affair, and never a rush decision.
Why the groom's wedding shoes are important
The vital finishing touch to any attire is, of course, the proper pair of shoes.  You will attract all the attention and for you to leave a lasting impression, you need to ensure that your shoes rightly match your suit.
Beyond fashion, the groom's wedding shoes have other functions as well. Buying comfortable shoes is actually the most crucial part of your decision.  In addition to looking wow on the big day, they should be comfortable enough to allow you to feel your toes the following day.
Suit Colours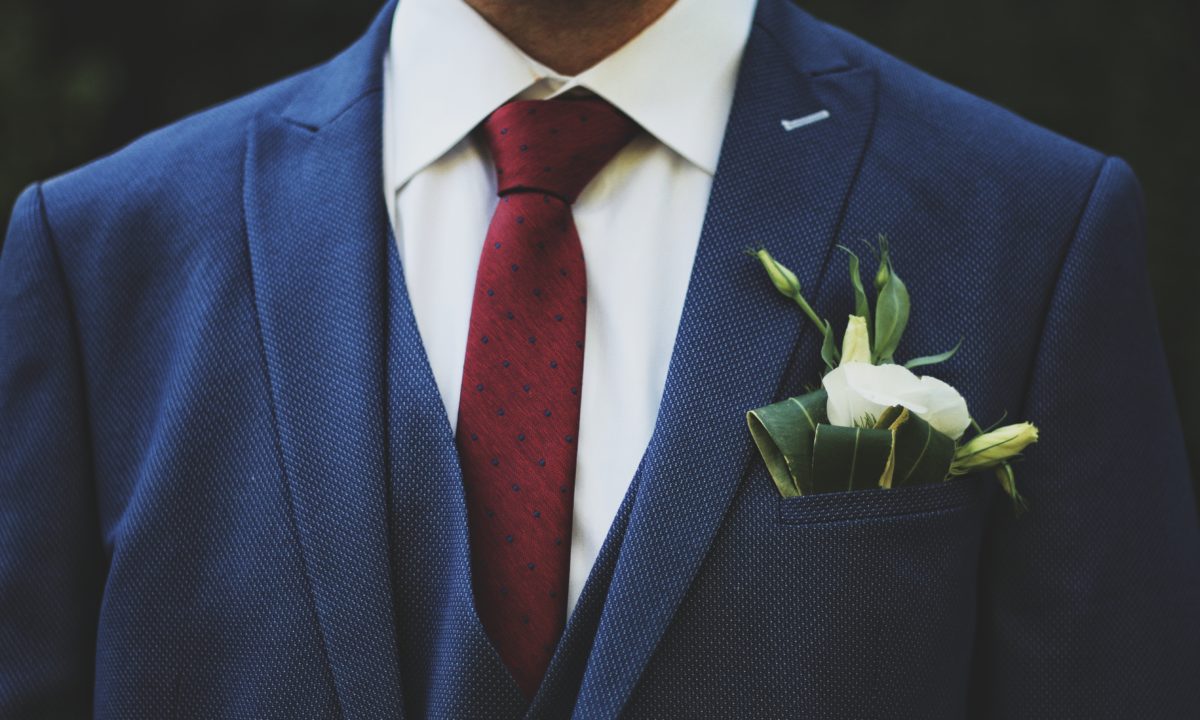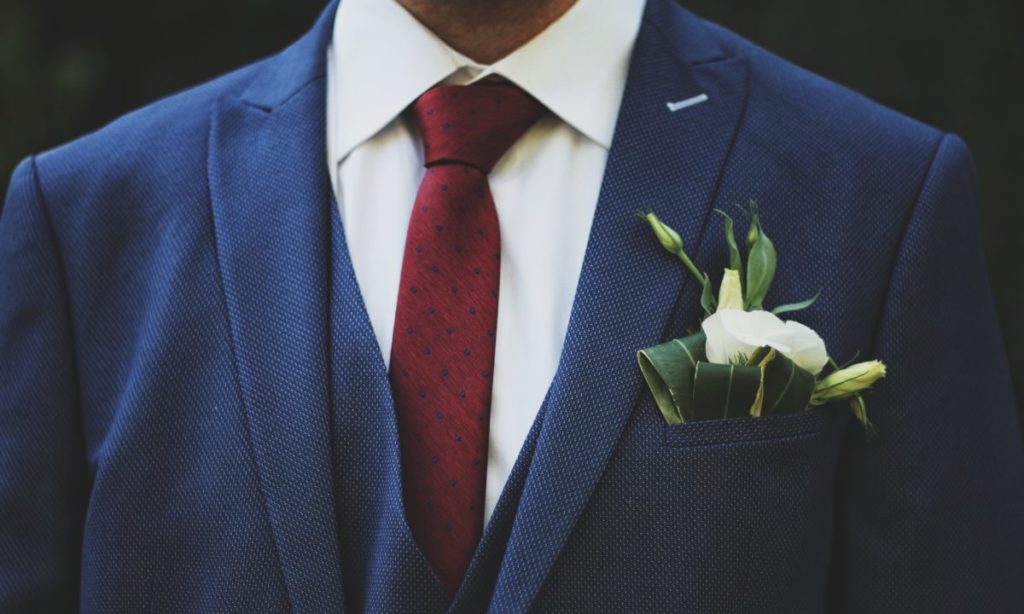 First off, to make things easier for you, it is important to break down the type of color shoes that matches best with the main suit colors. Men's suits come in 5 main colors namely Black, Charcoal Gray, Brown, Navy, and Light Gray. However, when it comes to harmonizing shoes with suit colors, there are just three major colors namely Black, Burgundy, and Brown.
Shoe Colours That Match Navy Blue Suits
If you settle for a navy blue suit, then you are fortunate because it matches with every main shoe color.  As a neutral color, blue and navy blend well with nearly every shoe color.
Black shoes will be cool if you prefer a more 'formal' look.  In case you are a light-hearted kind of guy, or your suit is deep, dark blue, then the best option is brown shoes.  If you want a touch of color to naturally draw attention to the feet, you can burgundy colored shoes a try.
Due to the versatility of the blue color, black shoes will still look cool although a navy suit is most commonly worn with brown shoes.
Charcoal/Dark Gray Suits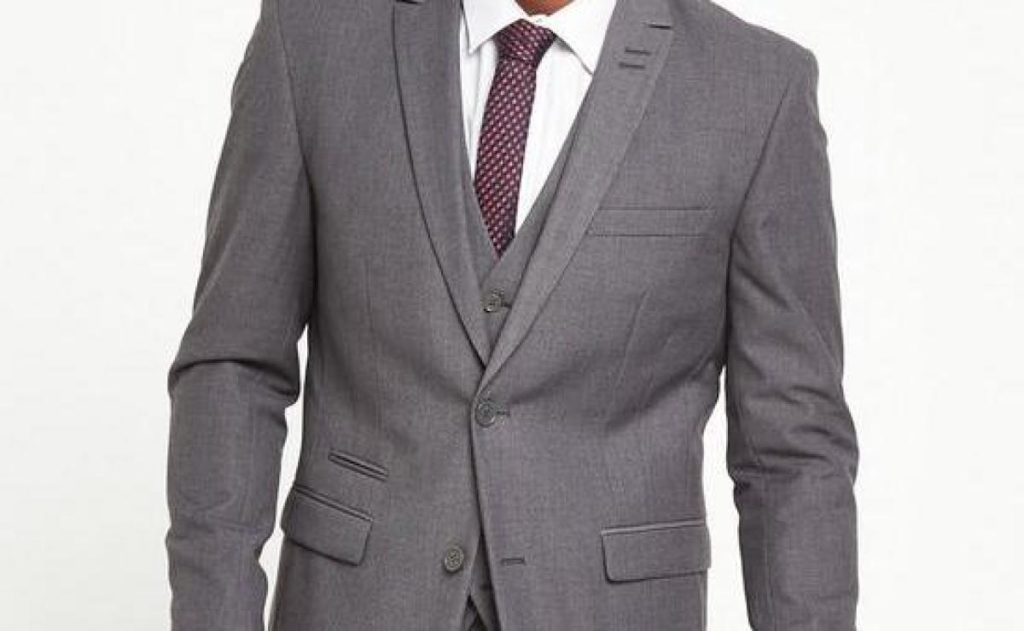 Charcoal gray suits are conspicuously darker than gray suits and nearly as versatile as the navy blue suits.  To project a more mature look, many grooms go for the charcoal gray suit.  While burgundy could give that classic look, black leather shoes will blend very well with charcoal gray suits.
Light Gray Suits
Although a navy blue suit is more traditional than a gray or light gray suit on the big day, the latter is extremely versatile when it comes to choosing shoe colors.  Light gray suits can be paired with nearly any shoe you prefer – thanks to its neutral color.  However, if you want that classic and sophisticated look, going for black wedding shoes is recommended.
Tan or Brown Suits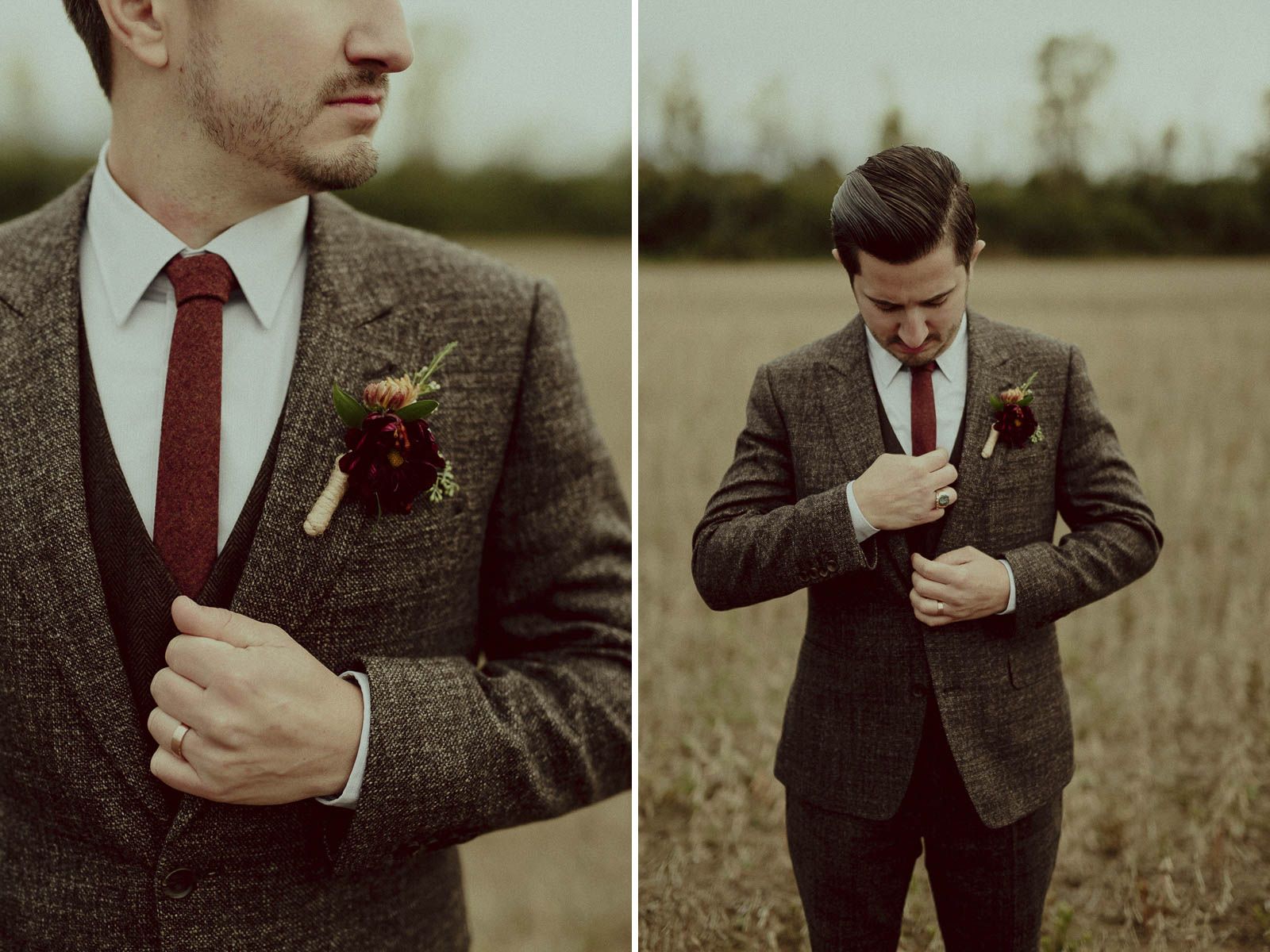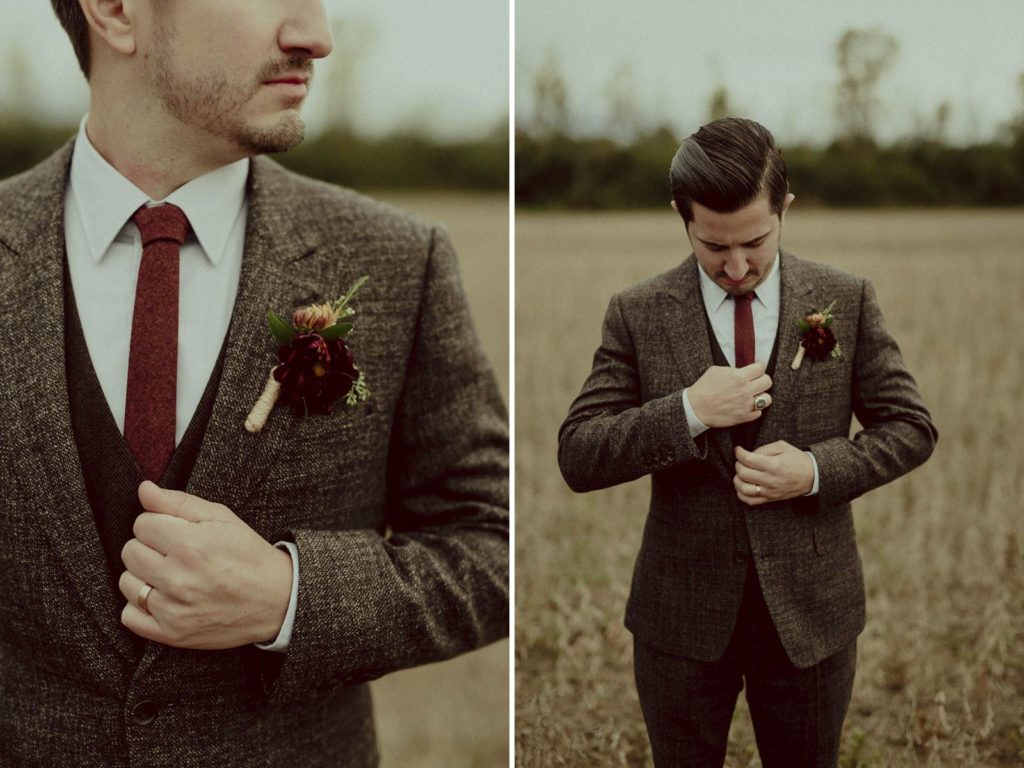 Brown or khaki suits will go quite well with brown shoes, but you will need to ensure that color tones differ enough to balance each other.  You want to avoid the situation whereby there is any kind of "blending "between your pants and feet.  The colors must be clearly distinct colors of brown.  Also, you should choose shoes that are of a darker color tone than your suit color.
To get the right contrast you require so that your feet stand out from the rest of the outfit pair your brown suit with a cool pair of burgundy shoes.
Black Suit or Tuxedo
If you choose to don a black suit, black dress shoes are the best option.  Purchasing a pair of top quality black leather shoes is recommended because you can re-use them in days to come long after your big day.
Now that you have learned what colors go best with your suit, it is time to take a look at some of the popular as well as classic dress shoe fashions.  Although they are timeless, the majority of these shoe styles are actually making a come-back in this wedding season.
Madison Wingtip Oxford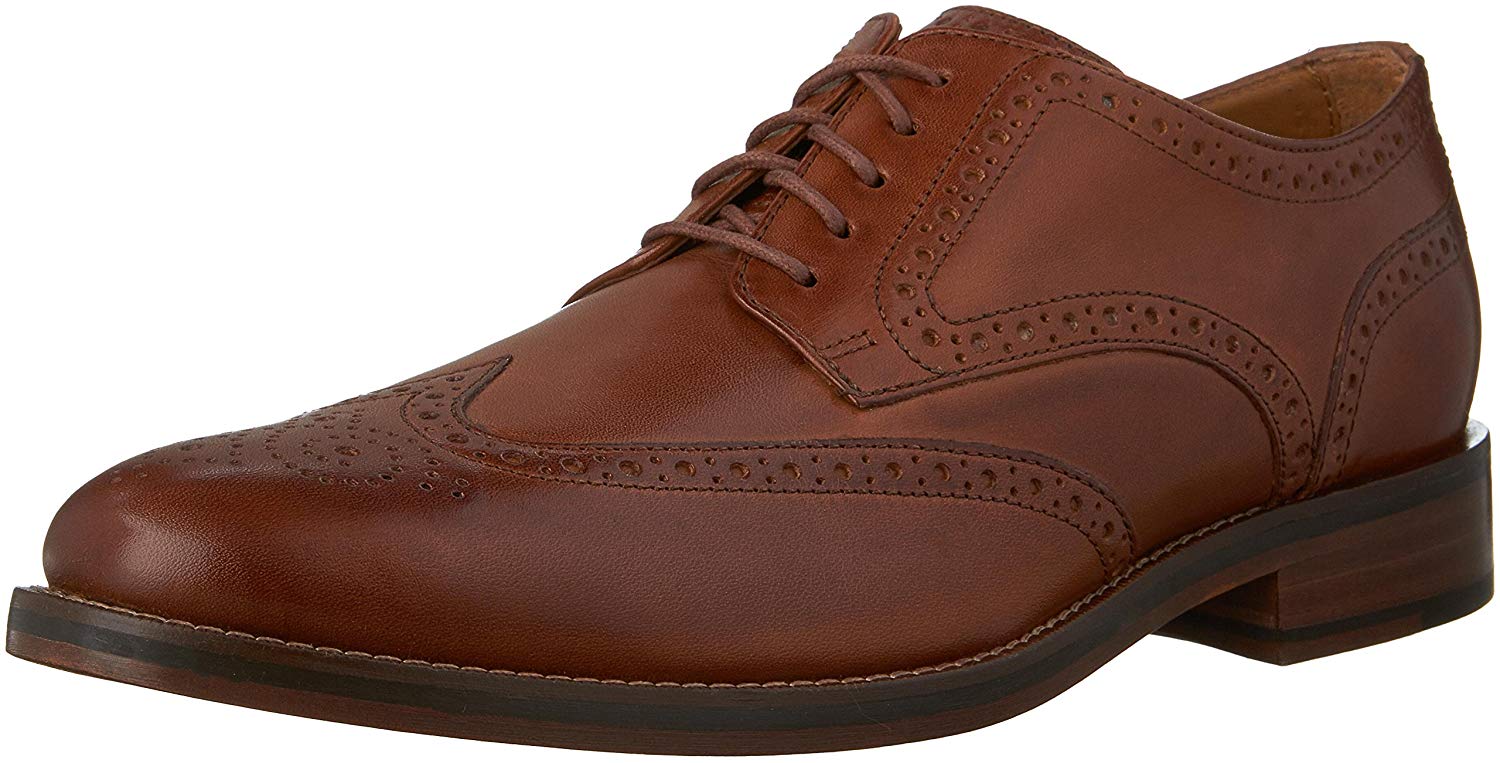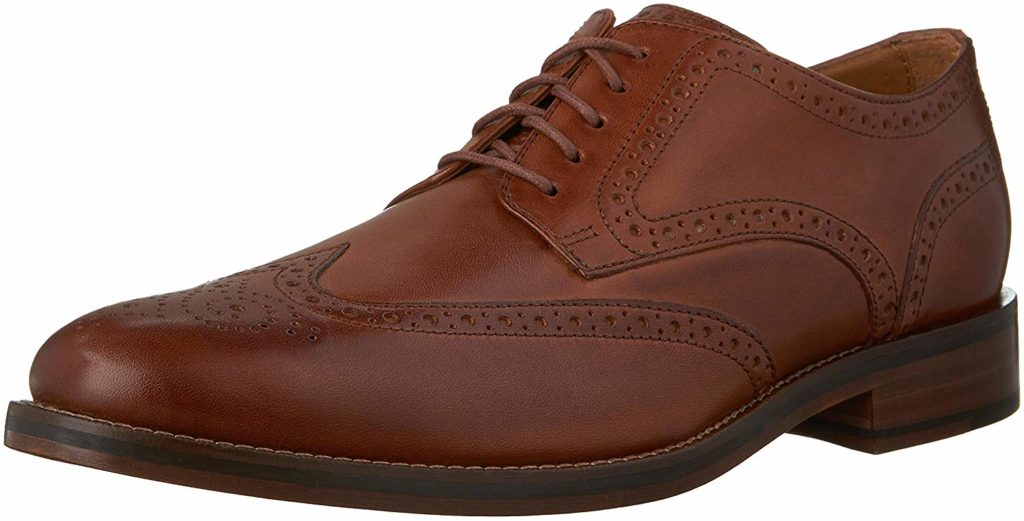 Designed in New York and made from imported leather, these groom's shoes match perfectly with a gray suit. It has a 3/4 inch synthetic heel, making it comfortable.
Tilden Cap Oxford
These classic and fashionable Derby shoes by Clarks are unique – thanks to their bespoke stitch details on their outside, plus Ortholite insoles inside. They provide the best level of comfort throughout the day and you can dance the night away being confident that dampness and odor will keep away.
 Ford Cap-Toe Quarter Brogue
This is a breathable shoe crafted from quality full-grain leather plus suede. It is moisture-resistant and perfectly merges old-time charm with contemporary design.
Bernard Tuxedo Shoe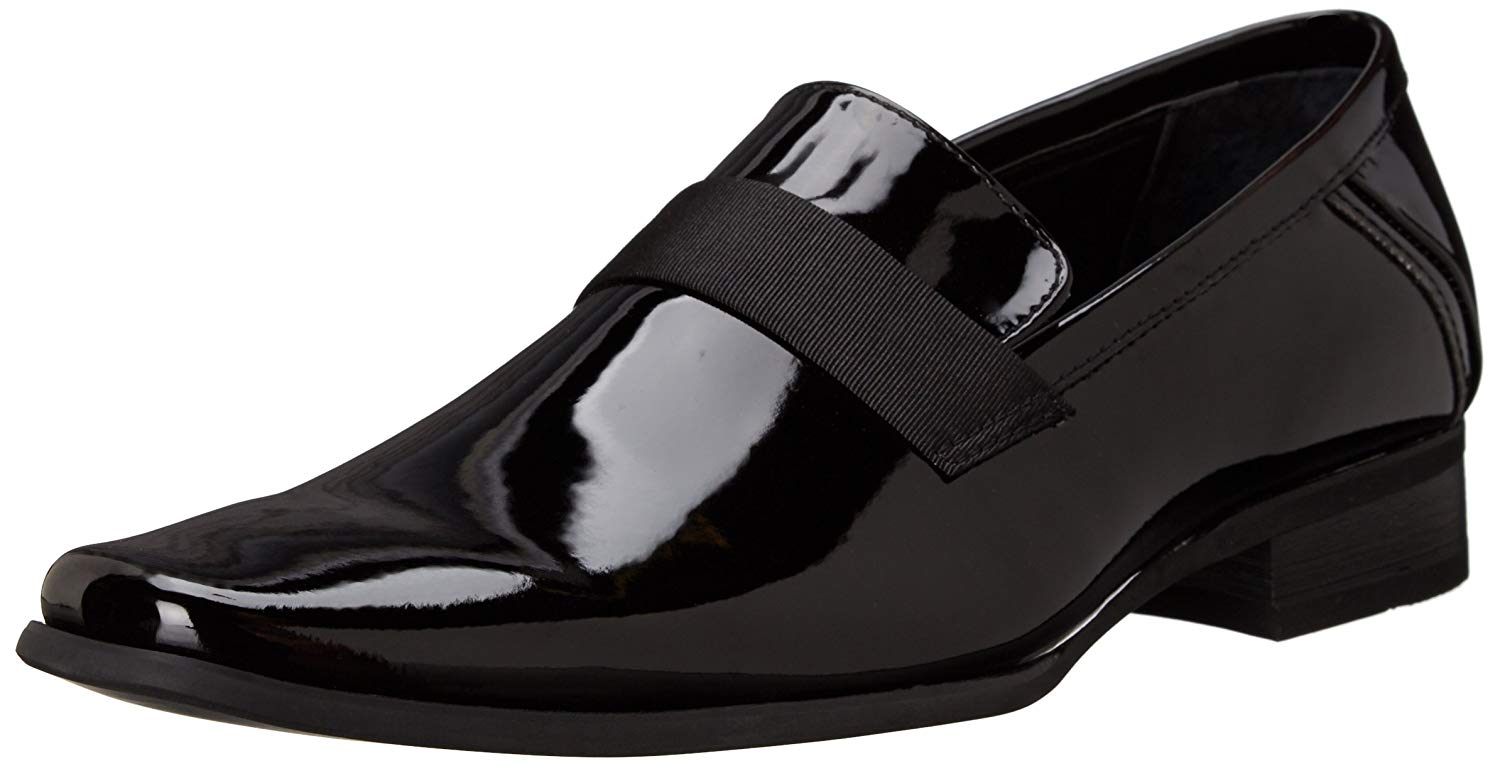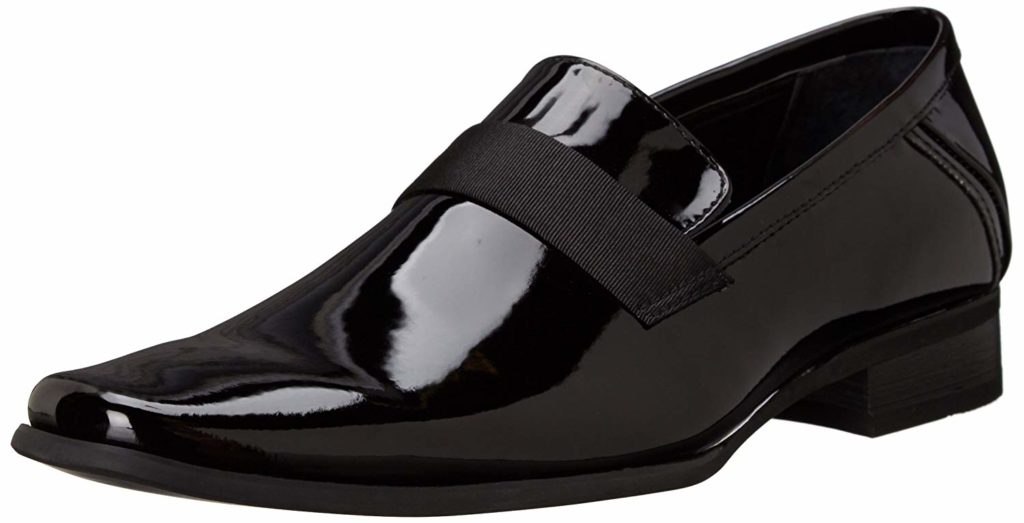 These Bernard tuxedo shoes by Calvin Klein are made from pure imported leather. These comfortable slip-on have a 1" heel and display both class and style with their show-stopping sheen and shine.
Slip-On Loafer Style Shoe
Do you want to add to your wedding wardrobe a bit of color and style?  Loafers will do that perfectly.  Loafers come in a range of materials, colors, and styles.  They are not always made of leather in order to allow them to match a large variety of suit materials.
If you are going to wed in a hot and clammy location, you don't have to worry. Your feet will remain cool because the majority of men slip them on without socks.
Patent Leather Tuxedo Shoe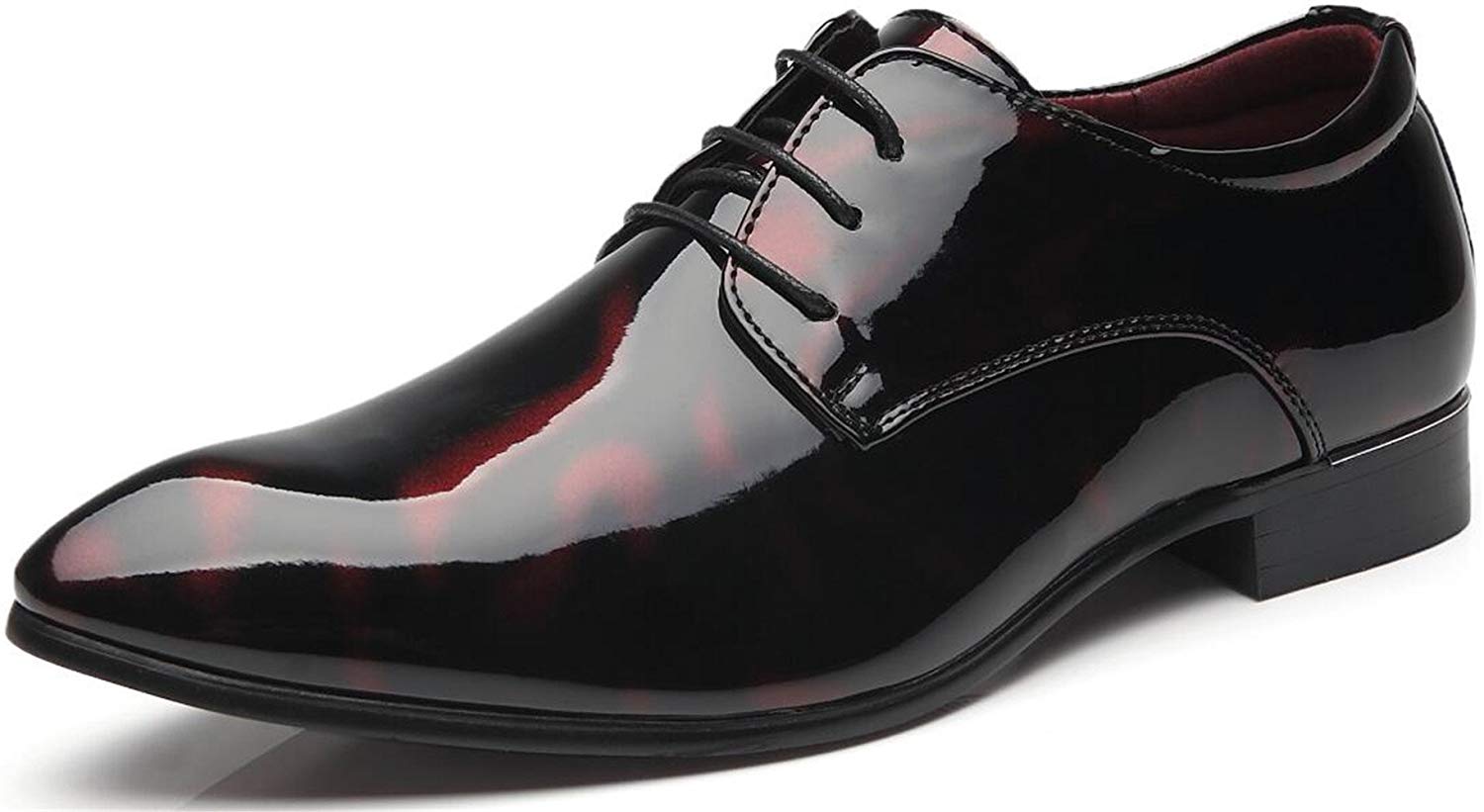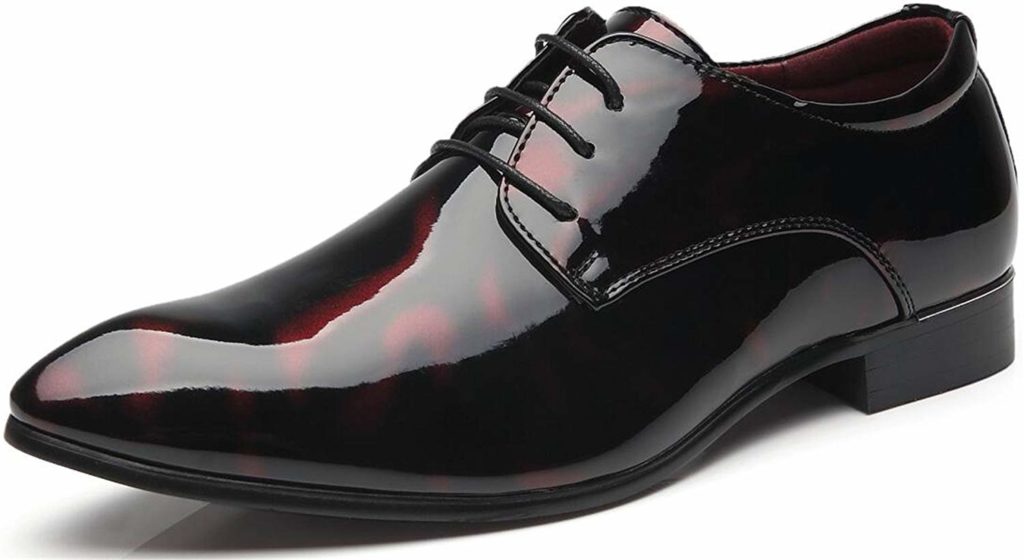 This is the most classic as well as traditional black-tie shoes. Its bright shine is picture-perfect for wedding photos.
The Dress Boot Style Shoe
Do you seriously want to show off your socks or would you like your pants a bit higher cut than most? If so, go for dress boots for your big day.  Dress boots offer amazing support and comfort when standing for long and dancing. However, they can get rather hot after some time.
So, what is your favorite wedding shoe style for the groom in 2023?
Hopefully, the above wedding shoes for the groom's ideas will help make every groom out there wow and feel confident while walking down the aisle.