Congratulations on your upcoming wedding! While there are many things to prepare for, you should consider the groom's wedding attire ticked off your checklist earlier. These days, grooms want their wedding day outfits to reflect who they are. There are many suits and tuxedos to choose from, and knowing a tad bit more information about their differences, pros, and cons can help you with your decision big time.
Suits and tuxedos range from traditional to formal to smart casual to modern. It all depends on your preference. While you may have already decided on what style to go for, the next big decision to make is whether to buy a ready-made piece, go to the tailor for a custom suit, or go for a bespoke suit.
Check out the guide below if you aren't sure where to start.
1. Off-The-Rack Suits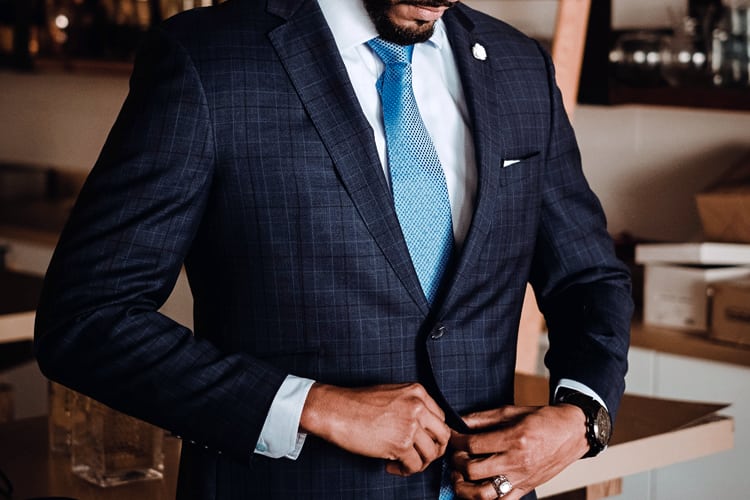 Many people would expect that off-the-rack suits are priced way cheaper than the other options, and while there's a sense of truth in it, it's not entirely the case all the time. Brands and materials play a huge role in determining the price. The styles and sizes are usually predetermined. Since they're mass-produced, these suits are taken care of by machines and not by hand.
Even though off-the-rack suits come in many styles and patterns, it's almost always necessary to alter them. After all, their sizes are practically generic, so it's best to have them changed according to your body build. When buying off the rack, budget a little extra for alterations.
Most off-the-rack suits, such as the ones offered by online stores like CALIBRE, can be fitted to a man who is of average or typical size. If there's a specific design and brand that you've tried before and have never experienced any mishap with it, it's great to buy a ready-made suit instead. When it comes to price, ready-to-wear suits offer you quality products for a reasonable price. An RTW suit doesn't have to be made especially for you, so you won't have to worry about the turnaround time.
On the contrary, many men have body types that aren't easy to cater to. Perhaps, you have an athletic build or are way taller than the average. When you look in the mirror for the first time, you might think that the suit is perfect. But, when you fit them the second time or more, you'll see some irregularities. Since off-the-rack suits are generic, they're designed to look in a way that's right for everyone else and not only for you. If you have concerns regarding this, it's best to go for custom-made suits instead.
2. Tailor-Made Suits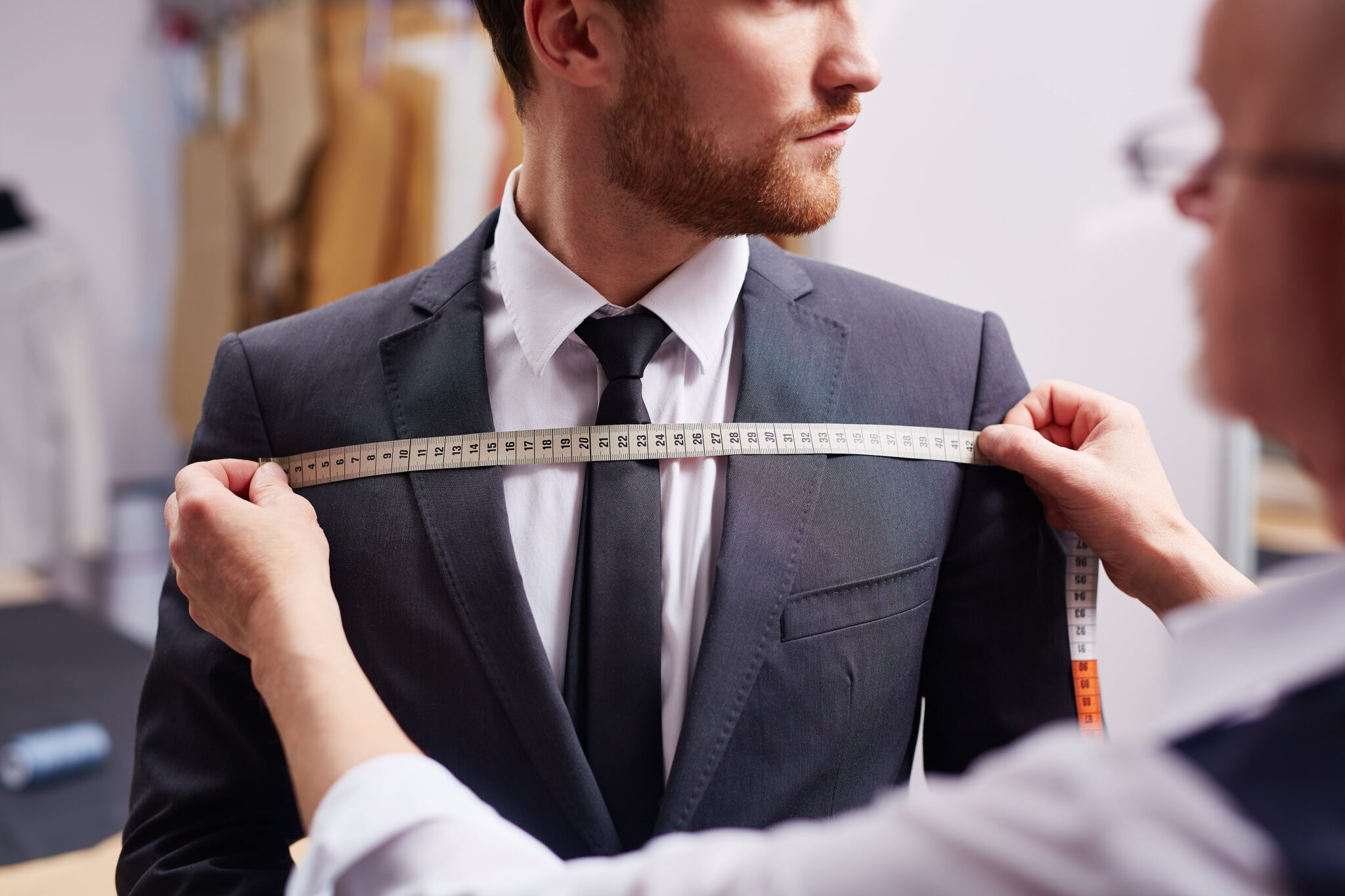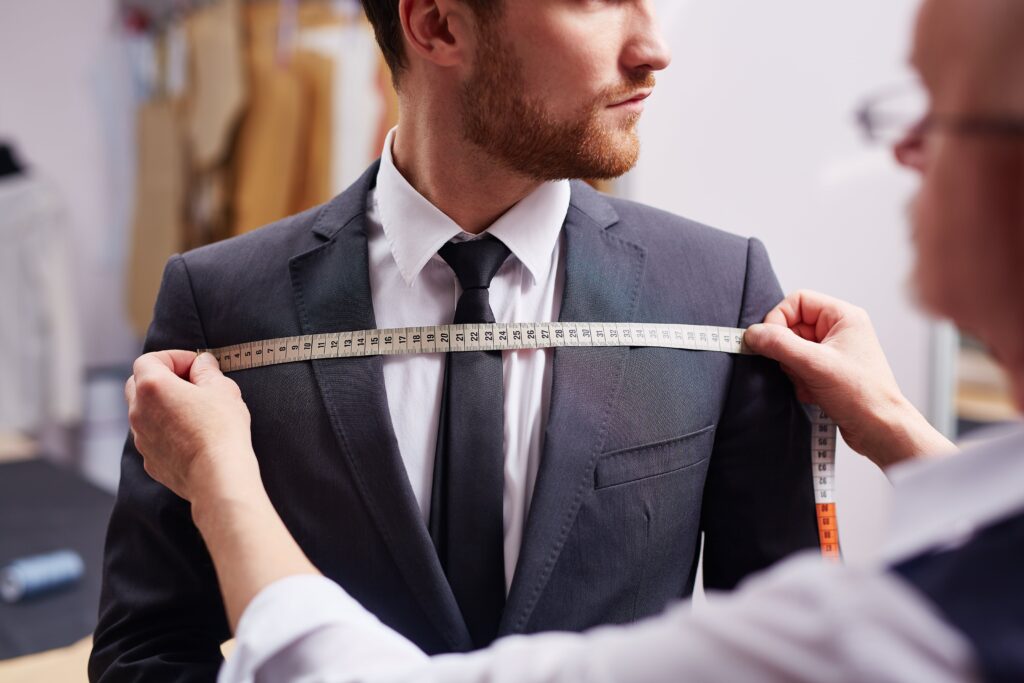 You can only proceed to plan the fun parts of getting married after you've settled the decision as to which suit to buy. The next option you have is to go for a tailor-made suit. This is custom-made for you based on your measurements. Usually, made-to-measure suits are made by hand, but they can also be made by machines, depending on the tailor's preference and abilities.
You can send your chosen tailor a design you like and have them recreate it into your special suit. The fabrics used for custom-made suits fall between the quality of fabrics used for off-the-rack and bespoke suits.
A custom-made suit costs less than bespoke suits but is comparable to off-the-rack suits.
Custom-made suits also have the advantage of allowing the buyer to choose a suit that fits his particular style. Styled to reflect today's trends, off-the-rack suits aren't necessarily appropriate for every body type or style preference. On the other hand, a tailor-made suit is focused on reflecting your personality and style. After all, knowing your body shape is the key to looking great. From colors to patterns to designs, you can basically personalize every aspect.
The cost of a tailored suit may be the most significant negative factor for some shoppers. Generally speaking, tailor-made suits are priced higher than off-the-rack suits. A tailor-made suit's price would depend on the tailoring service and the materials used. The tailor can freely decide on the cost of their skills, so it's harder to argue how the prices of suits are computed.
The process of making a tailor-made suit is also time-consuming. As with any custom-made suit, finding the perfect tailor, as well as selecting the materials and the appropriate color take time, in addition to the usual fittings and alterations involved with custom-tailoring. Thus, ensure that you have enough time in your hands when you go for custom-made suits.
3. Bespoke Suits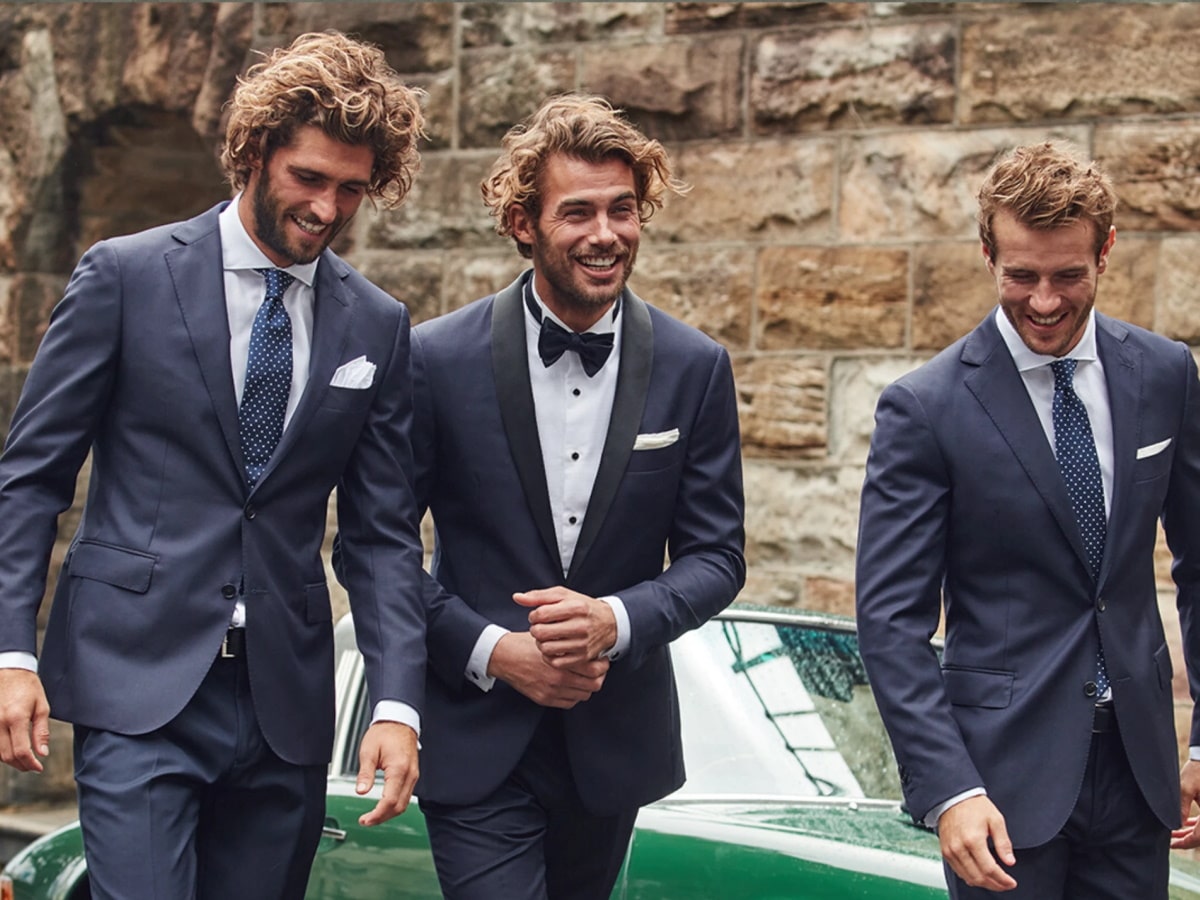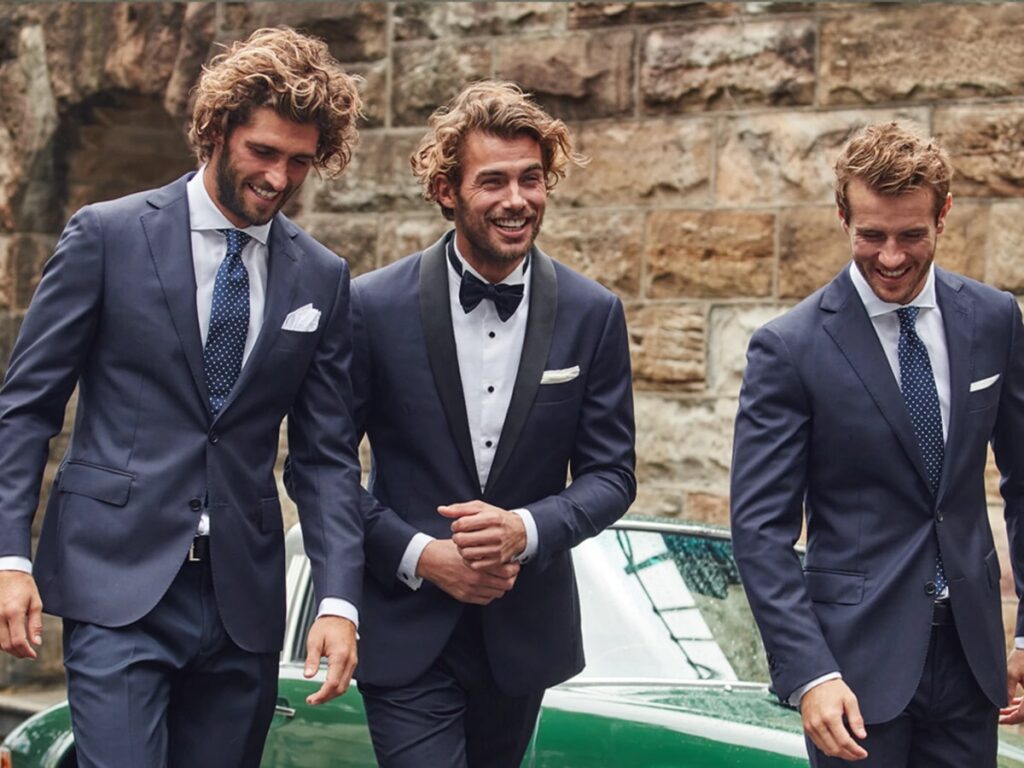 Bespoke suits are the pinnacle of tailoring experiences. When you're only getting married at least once, it's wise to splurge on and get yourself a bespoke suit instead. Although you'll pay much more, you'll have a suit that's perfectly created for you. You'll get the best value for your money since such suits usually last for many decades.
Hand-crafted by experienced cutters and tailors, you won't get anything less than you've paid for. Your measurements will be taken, and you'll have to go through several fittings to make sure the suit fits you perfectly.
Most people order a bespoke suit to get the best fit possible. The customer's exact measurements determine every cut of a bespoke suit—the sleeves are never too short, or pants legs are too broad.
Unlike off-the-rack and custom-made suits, there are no templates used for bespoke suits. Each piece is made from scratch, so rest assured that you'll be getting the best suit that only you will ever own. Nobody can ever replicate it or have a similar one.
Most importantly, bespoke suit designers and tailors come with talents and skills that are incomparable to others.
Tailoring a bespoke suit is an expensive endeavor. Using the customer's measurements and designs as guidance, the tailors build the garment from scratch. Without the support of templates and other tailoring guides, these bespoke experts need their ultimate skills to create a suit that's perfectly fit for you. Hence, bespoke suits are priced way higher than any other suit type. Aside from the avant-garde fabric and materials used, you're basically paying for their time, craftsmanship, years of experience, and talents.
Conclusion
After determining the style, it's best to decide whether you'd buy a ready-to-wear suit, a custom-tailored one, or a bespoke suit. Knowing their differences, advantages, and disadvantages will help you with your purchasing decision. Hopefully, this guide has cleared some of your uncertainties away. Now, it's time to make your ultimate decision!