With wedding season in the UK in full swing now, more and more couples are searching for ways to help make their special day unique and memorable, and one of the best ways of doing this is with wedding mobile bars.
It's no secret that British wedding guests love nothing more than indulging in a drink or two while celebrating the sacred union of their beloved friends, colleagues or family members; a fact which makes wedding mobile bars a great choice for any wedding event. In fact, we love to celebrate anything in style, it doesn't really matter what!
So, to help your wedding go off with a bang, or rather, the pop of a champagne cork, here are a few of the benefits of hiring a mobile bar:
They're so convenient and offer flexibility, too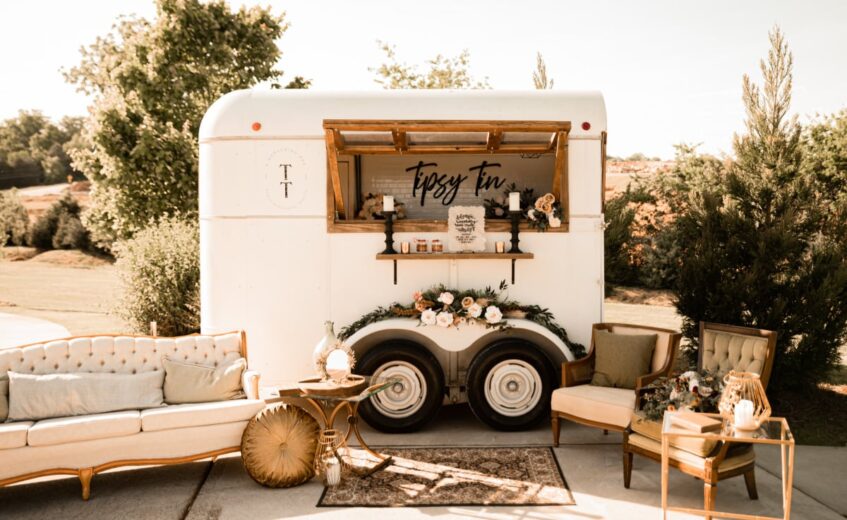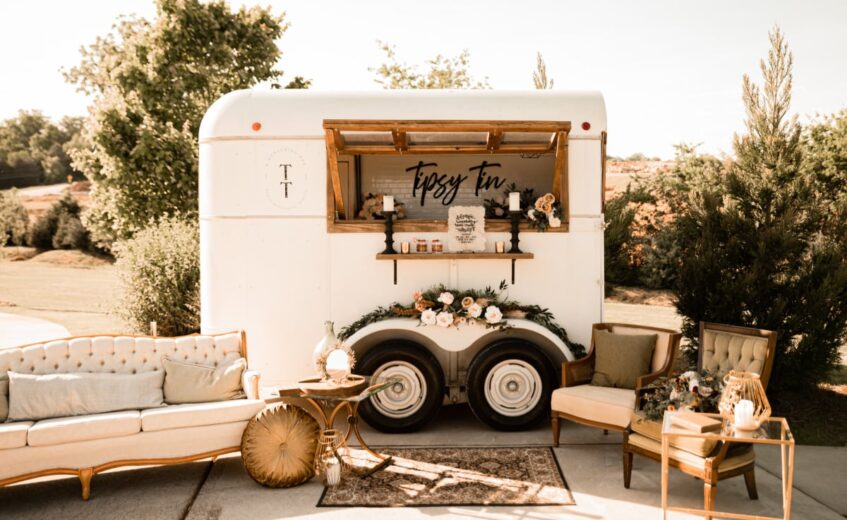 If your chosen wedding venue doesn't have a dedicated bar area, or has a bar that's both small and uninspiring, hiring a mobile bar can help give guests a trendy space in which to order their favourite drinks and sip them at.
Because they're designed to fit all manner of spaces, a mobile bar will simply be set up wherever you want it to be, and with the ability to customize its design, you can make it a real focal point no matter what the style or theme of your wedding and venue.
And if one bar isn't enough to cope with the demands of your thirsty guests, simply ask them to set up as many bars as you think you'll need at the venue, and they'll follow your orders to the letter.
Your guests will receive VIP treatment
Mobile bars employ staff that are professional and trained to meet the needs of every wedding guest, and as such, they'll be treated to a VIP style service that they certainly wouldn't get in their local pub!
Quick, friendly and slick service is what everyone wants from a bar, and with plenty of staff available, you can make sure no guest is left queuing, thirsty and waiting for their favourite tipple.
The drinks menu is 100% customizable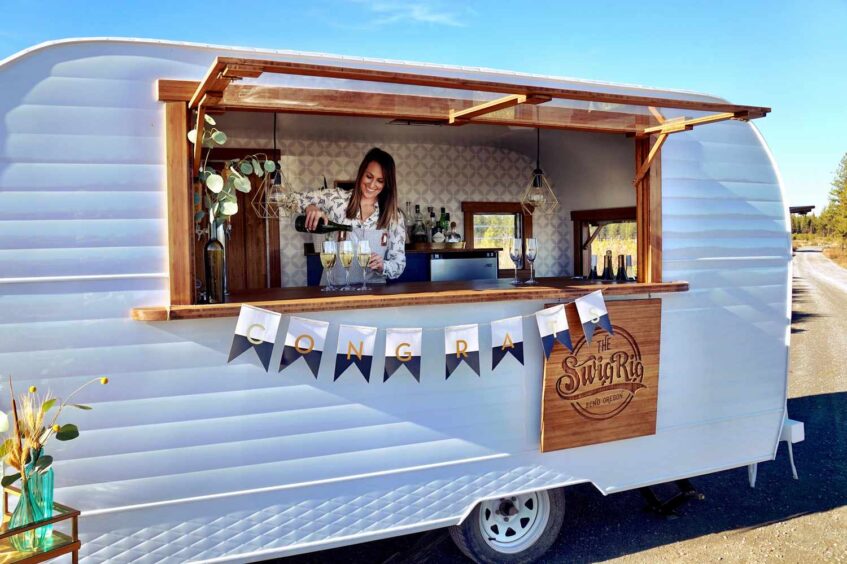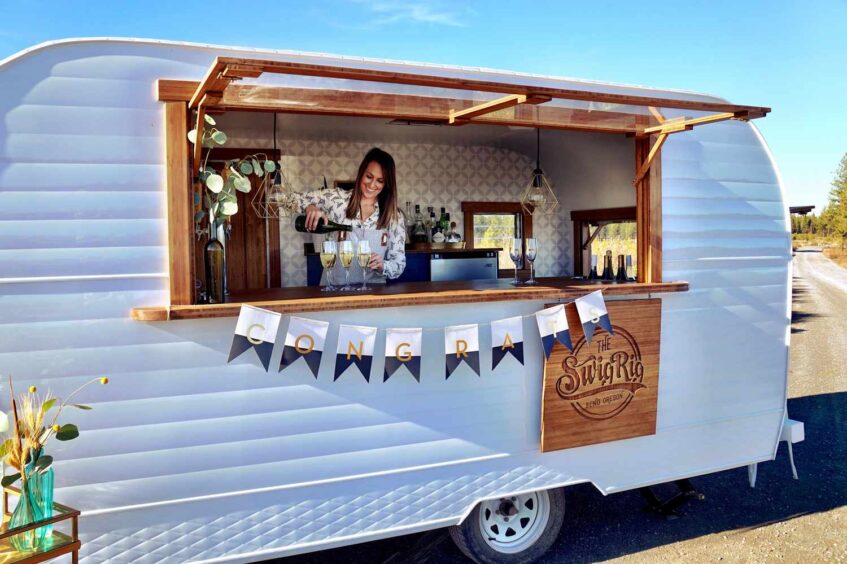 Nowadays, with mixologists and a whole host of cocktail blends to suit every type of personality, it's possible to tailor the drinks served at a mobile wedding bar, to meet your requirements precisely. Some people enjoy flavours that are exotic and tropical, while others prefer to sample quality spirits on the rocks, and with a mobile bar, everyone's tastes and desires can be catered for.
From creative to classics, make the drinks look every bit as eye catching as the bride or groom, and taste even better than the wedding cake! Take note however, that some cocktails are so attractive that there's every chance they might just upstage them!
Mobile bars are stressless, from beginning to end!
Setting up a bar and then cleaning it up once the celebrations are over, can be a headache no couple should have to face on their wedding day. By hiring a mobile bar, however, all of this stress is removed completely. The capable and efficient staff supplied by the company will set the bar up, stock it with everything needed to keep your guests watered, all day and all night long, and decorate it according to your exact requirements.
Then, once the last drink has been supped and the final weary guest has trudged out to their taxi, they'll pack it all away and clean everything up while you slip away unnoticed to begin life as a married couple!
Mobile bars are licensed and compliant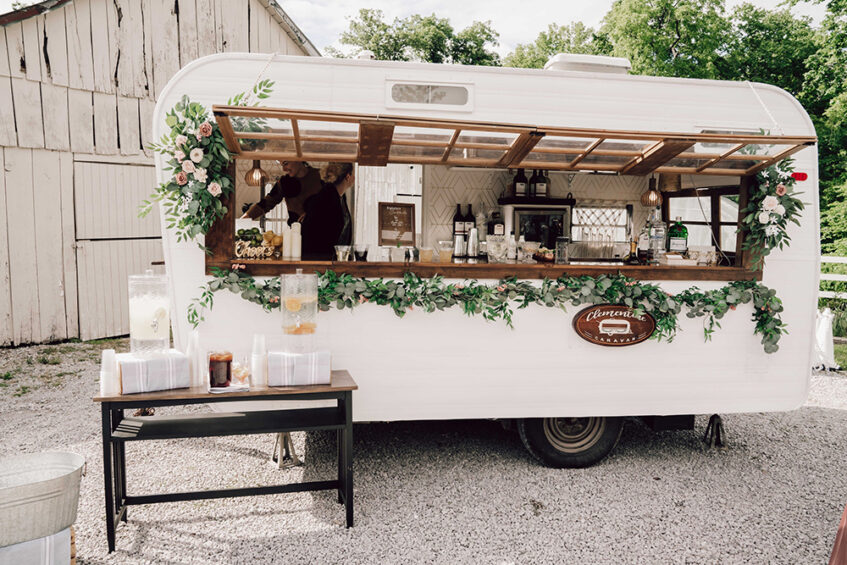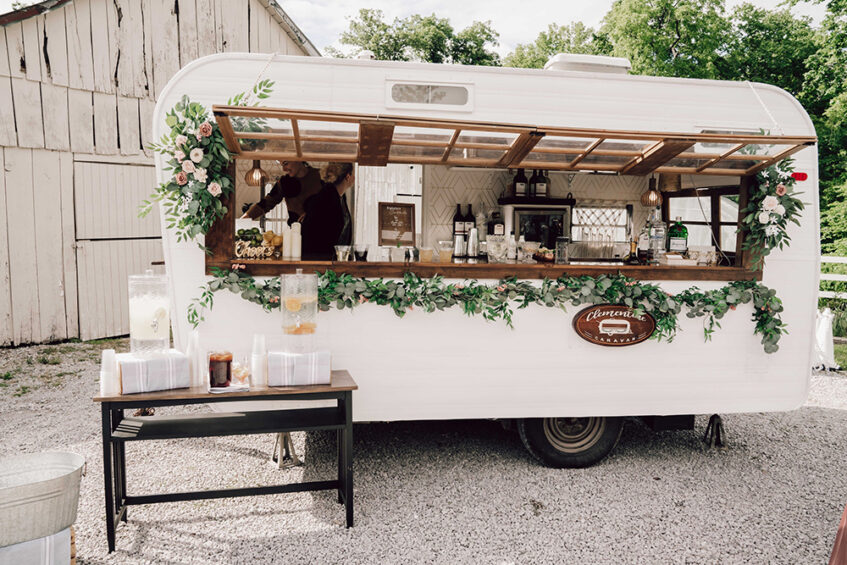 The serving of alcoholic beverages to wedding guests comes with a certain degree of responsibility, and when you engage the services of a mobile bar hire specialist, you can rest assured that they'll have all the necessary licenses and certifications necessary to be able to serve drinks responsibly at your wedding.
Taking risks with any aspect of licensing and compliancy simply doesn't feature in the plans of a reputable mobile bar company; it isn't worth the trouble for them, and it certainly isn't good for business.
Mobile bars help guests interact with one another
Whether we like to admit it or not, bars are great places for meeting people and interacting with others, and at a wedding, the married couple will want nothing more than to see their guests mingling and enjoying themselves over a drink or two. Fortunately, with a mobile bar, this is not just made possible, but made easy.
Indulge in more than one bar at your wedding reception, and give guests not just one place to sit, rest their drink and chat to an attractive stranger, but two!
Crowd management is no longer an issue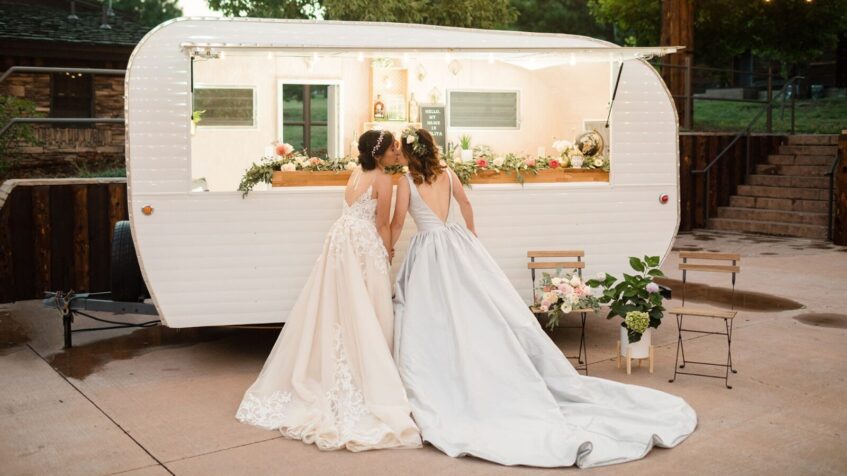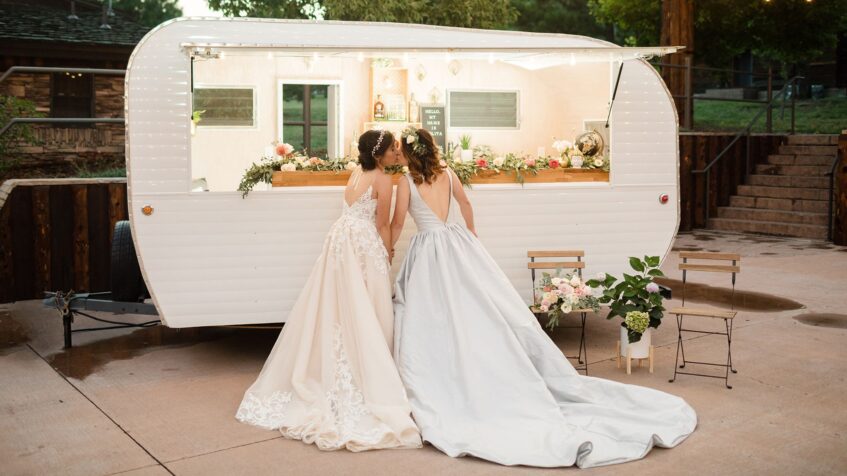 If you've invited a lot of guests to your wedding, there may be times when the bar area gets crowded, and certain individuals may begin to get frustrated if they aren't served as quickly as they'd like to be. We've all had that experience where we've been in a popular, busy bar in the evening, standing and waiting to get noticed by the bar staff, while the person who literally just walked up to the bar, gets served right in front of you!
Not only is this frustrating, but it can put a dampener on the evening, too. When you engage with a mobile bar service, however, they can arrange to have multiple bars set up throughout the venue, to avoid bottlenecks and crowds, and keep the drinks flowing. Not only that, but they'll give you as many bar staff as you need, to ensure nobody needs to queue for longer than the time it takes to rattle a cocktail shaker!
With a whole host of benefits, mobile bars are a convenient and fun way to bring a sense of style, professionalism and pizazz to any wedding, no matter the venue and no matter who's saying 'I do!'
For a wedding that doesn't just sing, it pops, hire a mobile bar from an experienced company and give yourself, your newly beloved and your guests, a wedding to truly remember.