Planning your wedding is something that can be all-consuming with so many different things to take into account. You have to think about venues, the all-important wedding dress, decor, guest lists, and catering to mention just a few. Of course, one thing that any celebration needs is a well-stocked bar. In recent times more and more couples have decided to take advantage of the benefits offered by mobile bar hire for their big day.
A bespoke wedding bar hire service gives you the opportunity to personalize your big day in a way that a traditional bar doesn't. You have access to a range of different options such as LED, mirrored, and circular bars along with a range of drinks packages and payment solutions.
However, with so many different companies offering mobile bar hire services choosing the right supplier can sometimes be confusing. So, we have outlined a few things below that will hopefully help to make that choice a little bit easier.
What Kind Of Bar Are You Looking For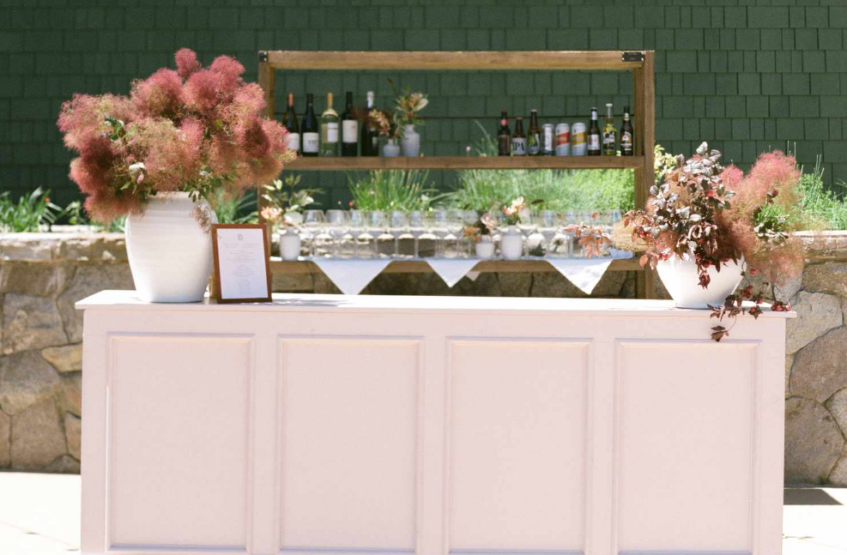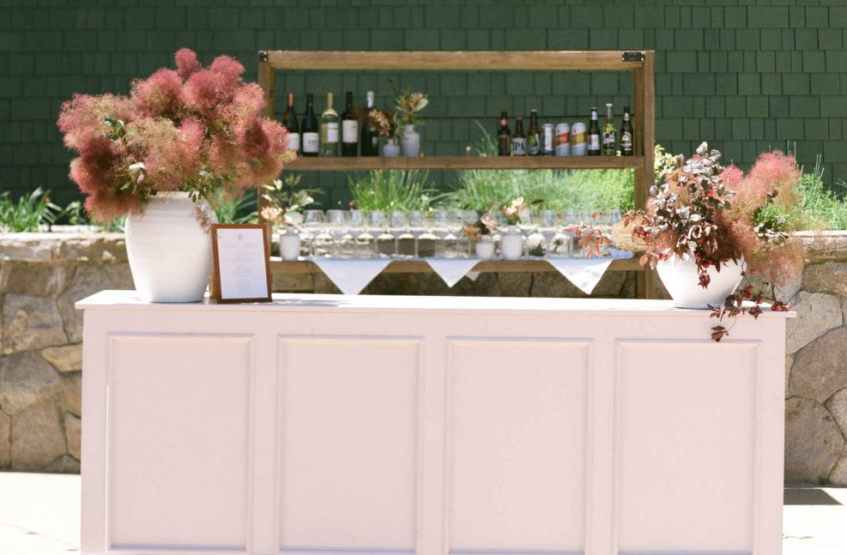 You have to consider more factors than just whether you want an alcoholic or non-alcoholic beverage. The first thing you need to decide is how you want to pay for the drinks. The most popular choice is usually a cash bar which operates in the same way as normal bars where customers pay for their drinks as they go along.
However, if you want to offer your guest free drinks for the whole evening then most suppliers will offer a complimentary bar service, Of course, you can choose a combination, where you offer the first few drinks before asking guests to purchase their own.
A dry bar hire is when you are given a bar unit that is fully loaded with the utensils, glasses, and ice you need — as well as bartenders if you need them. However, with this type of bar, you will be responsible for providing the drinks themselves.
Make sure when discussing the type of bar you want you go into detail and explain exactly what your requirements are to ensure that there is no confusion on the day of the event.
Specialized or standard
The specialty bars are another choice you have available. A bar can be a useful space tucked away in a corner, or a truly unique statement piece, but first, you must decide what you want. It makes sense to look for a specialized bar if you want the bar to serve specialty drinks like Champagne, tea, or cocktails. Alternatively, some couples might prefer a converted horsebox or even a converted bus as the bar area itself, enhancing their wedding's overall motif.
Make Sure They Serve the Drinks You Need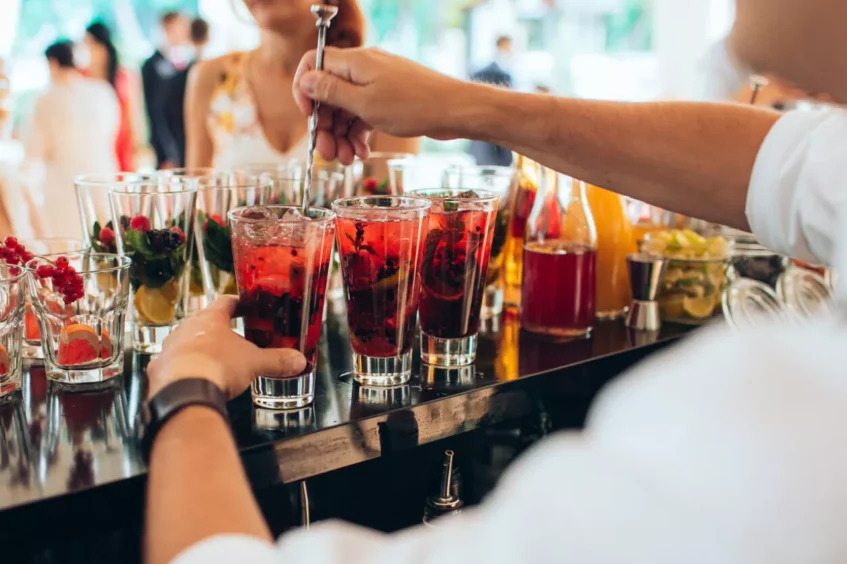 It will be necessary to fill the bar with the beverages you choose. This frequently entails a variety of alcoholic and non-alcoholic beverages for weddings. Also, it must take into account your individual preferences. For instance, do you prefer champagne and wine or beer bottles and soft drinks?
To make sure the bar hire services you've narrowed it down to are on the same page as you, it pays to request sample cocktail menus from each of the suppliers you are considering.
Make Sure You Pick A Professional Supplier
It goes without saying that you should only use professionals who are completely licensed and insured. Verify that they have both public liability and employer's liability insurance (if providing staff). Also, you must verify that they are fully licensed to offer alcoholic beverages.
Try and choose a Company That Has a Cancellation Policy
A wedding may need to be canceled or postponed due to a number of unanticipated events, particularly if it is being held outside. Hence, it's imperative that you select a mobile bar supplier who has a clear cancellation and amendment policy. This will enable you to relax, knowing that if your wedding date needs adjusting or canceling, you'll be able to reclaim at least some of your initial outlay.
Look at the company website and how well They Utilise Social Media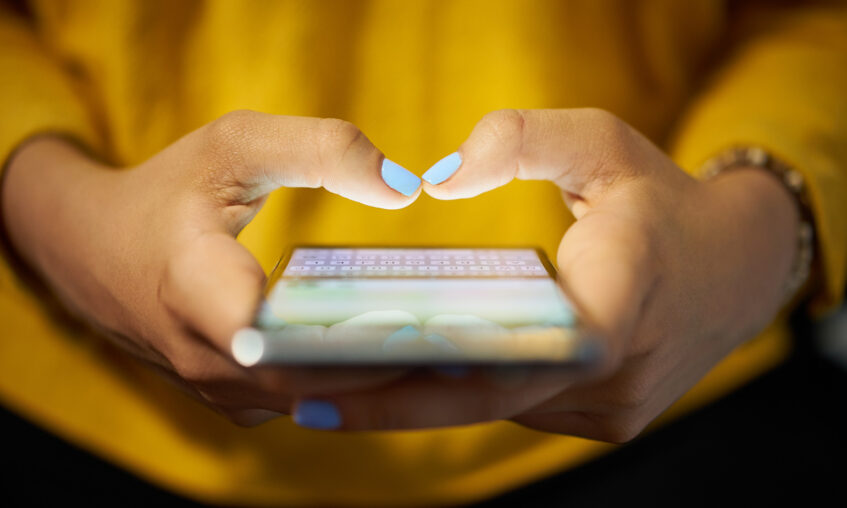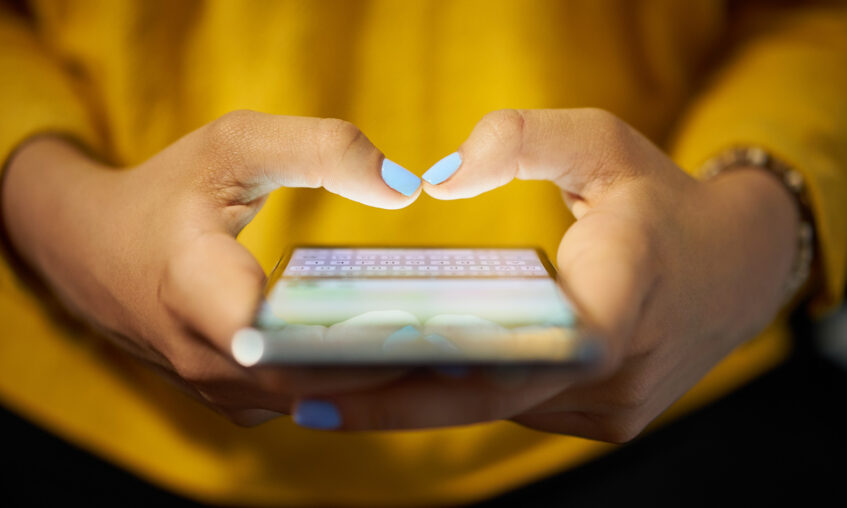 Always try to search for feedback from customers who have used the service. Personal recommendation is the ideal way to do this as you know the feedback is coming from a trusted source. We appreciate this is not always possible so looking at feedback on social media can also be useful.
Make sure you search out a company's website as that will often tell you a lot about them. Companies that go to the trouble of having a quality website with extensive photo galleries usually put the same sort of effort into the service they provide. This usually means they are skilled at what they do and can offer you a high degree of customer service.
Don't Just Pick The Cheapest
There are dozens of new and established options accessible to you, but the cheapest isn't always the best pick. Sometimes you have to spend more to get the level of service or the qualified people you want.
Hence, our parting advice is to take your time and explore the options. Before you make your final decision and pay any deposit, make sure you have done your research to ensure you get the mobile bar service that your special day deserves.
Conclusion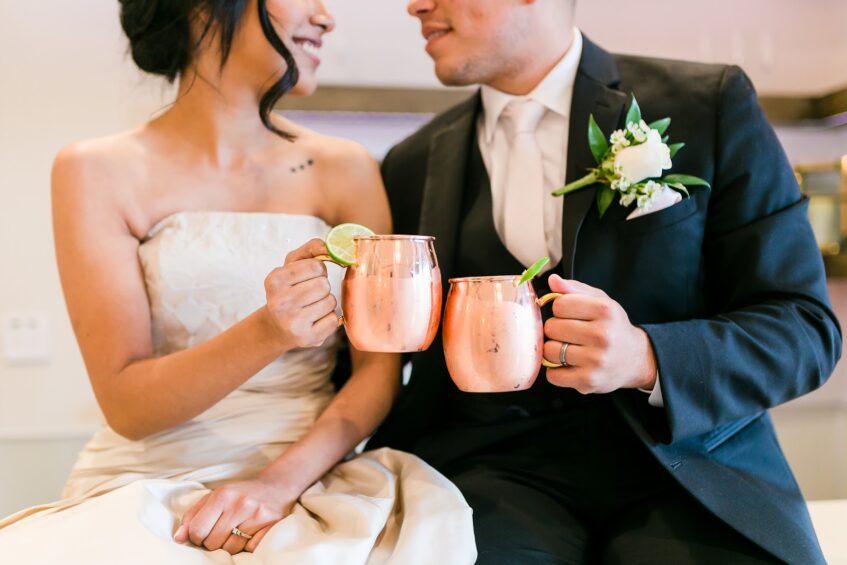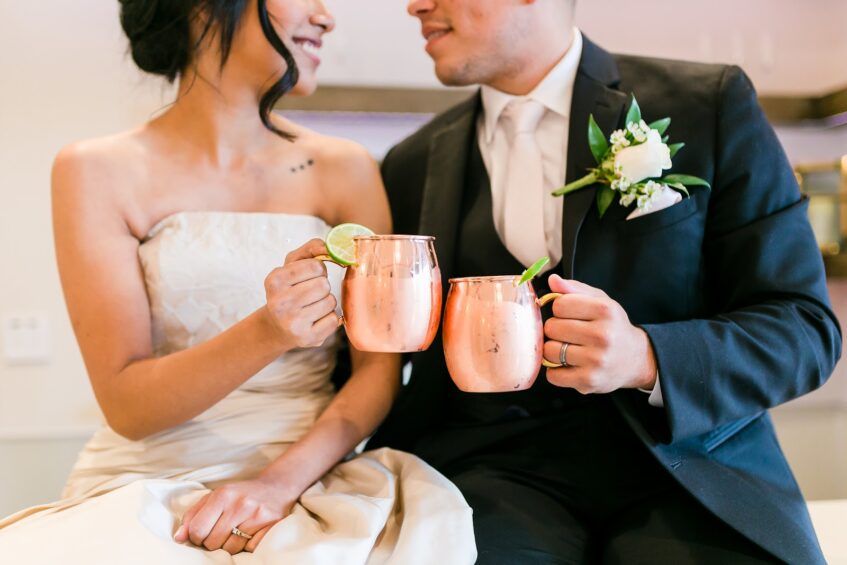 To ensure a successful wedding bar service, it's essential to consider several factors, including the size of the guest list, the venue, the budget, and the types of drinks and services desired. Working with an experienced and professional bar service provider can help streamline the planning process and ensure that all details are carefully considered.
From signature cocktails to custom drink menus, it can add a unique and personalized touch to the wedding celebration. Choosing a reliable and reputable service can provide peace of mind and allow the couple and their guests to enjoy the festivities without worry.
In summary, selecting the right bar service can greatly enhance the overall experience of a wedding celebration. With careful planning and consideration, couples can find the perfect service to toast their future and create cherished memories with their loved ones.