When choosing your outfit for your big day, don't forget your wedding jewellery. Your choice of bridal jewellery can be the icing on the cake for your dream wedding outfit, adding a little sparkle and shine to your beautiful ensemble. Here's a helpful guide to choosing pieces that will complement, rather than distract from, your dress.
1. Buy your wedding gown first
Whilst it might be tempting to start collecting accessories as soon as you fix the date, resist the urge and buy your wedding dress first. Your accessories need to perfectly match and complement your dress, so don't second-guess how it's going to look. Your dress will often look far different from how you imagine, and it may have metallic details that need to be coordinated. Further, if you opt for a white or cream dress and have pearls in mind, you'll need to ensure the shade of fabric perfectly matches the shade of the pearls.
You might take inspiration from your dress for your choice of jewelry if it has beading or diamante trims, but you will run the risk of creating a look that is too fussy if you match like-for-like. If your dress has a significant number of stones, keep jewelry stones to a minimum or avoid them altogether. If it has beads, then beaded jewelry may feel over-the-top. Essentially, the fussier the dress, the fewer accessories you need.
2. Avoid upstaging your dress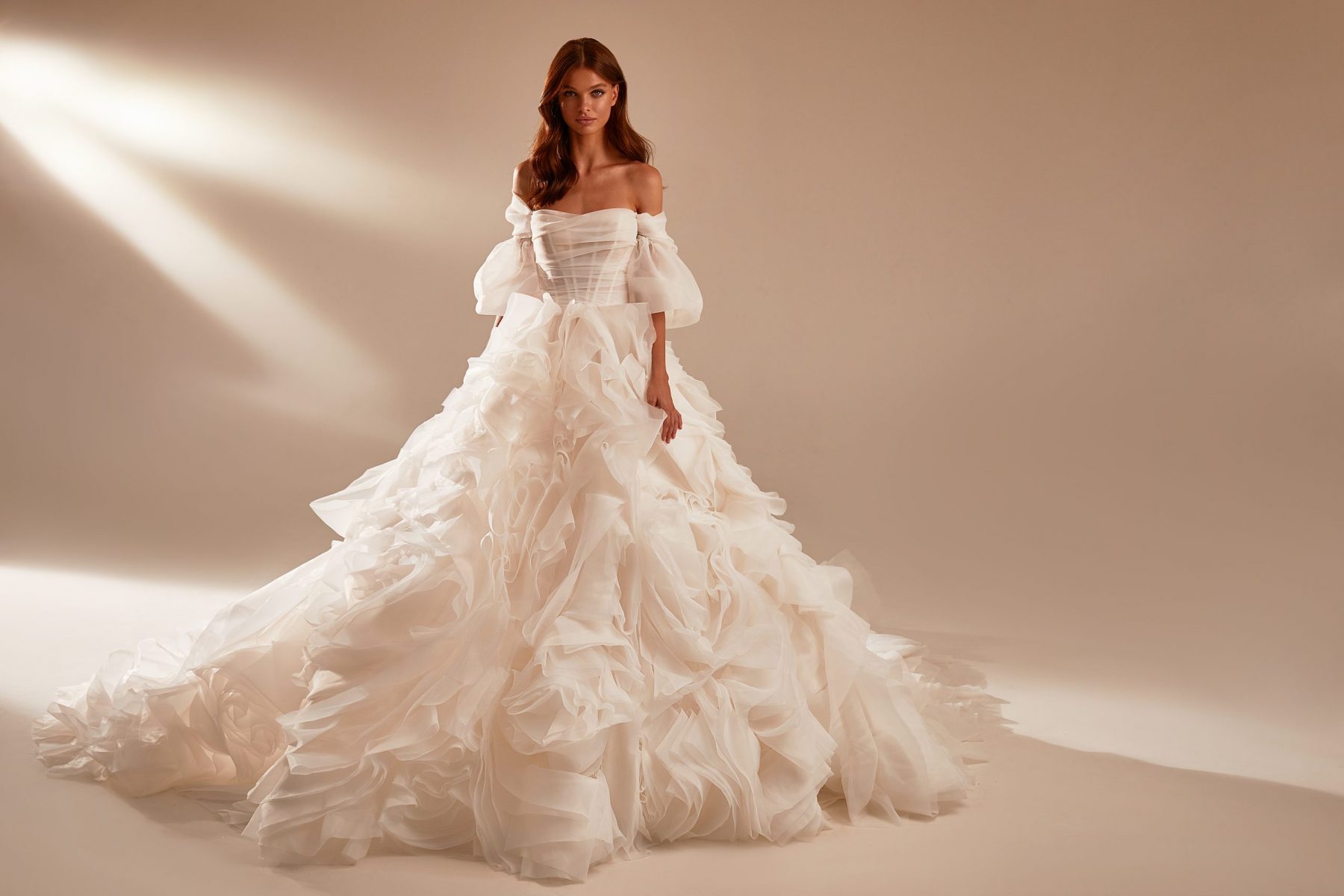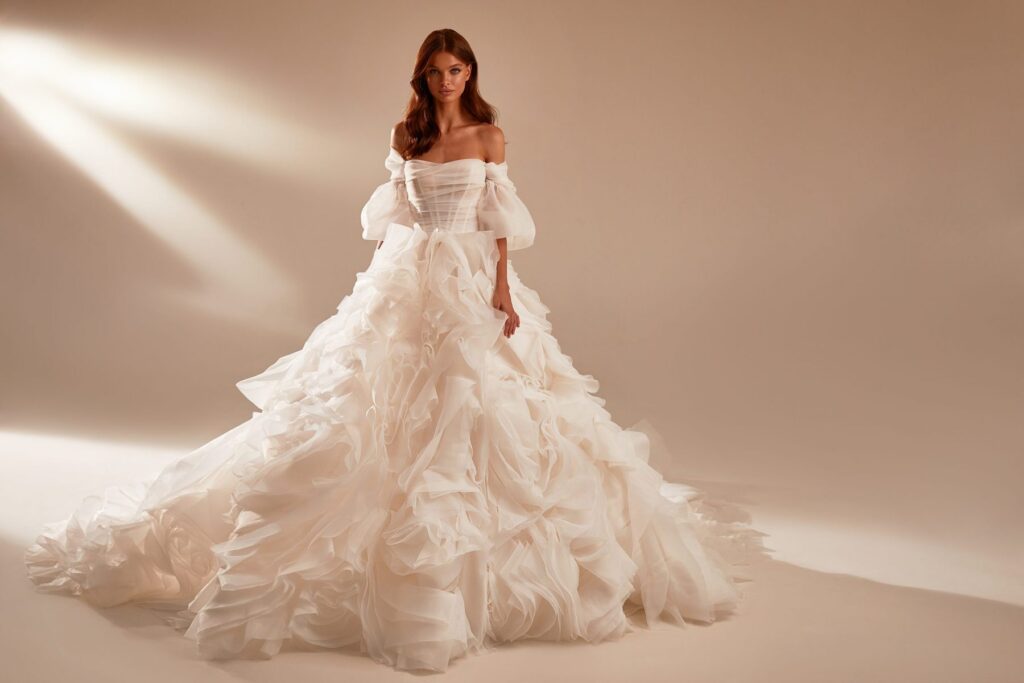 Your jewellery should be the finishing touch to your outfit, rather than the focal point, so keep it simple and understated. Anything too flashy will run the risk of upstaging your dress which should never be the aim. A few simple pieces are all that is needed, to add a little interest and bring your outfit together.
3. Choose materials to complement fabric and skin tone
Choosing the right tone of jewellery can add so much too your outfit.
"Much like make-up, you can use jewellery to accentuate your beauty – the play of different metals and jewels against the skin, hair colour and eye colour can illuminate your skin's natural tones, bring out flecks of colour in your eyes and compliment your hair colour," Jewellery designer Charlotte Blakeney explains.
Plain silver or gold is a safer choice for wedding jewellery: silver typically looks best for paler skin and white-toned fabrics, while gold looks glamourous on darker skin tones and cream-toned fabrics. Pearls are a favourite for weddings but getting the shade to match the dress can be tricky.
Whilst some guides suggest mixing your metals, this can be a tricky look to pull-off – especially if you have a traditional white, cream or ivory gown. Silver or white-gold and rose gold will mix fine with a white gown – but other combinations can look questionable. It is safer to choose one type of metal for all of your jewellery and avoid any mixed pieces.
4. Minimise the number of pieces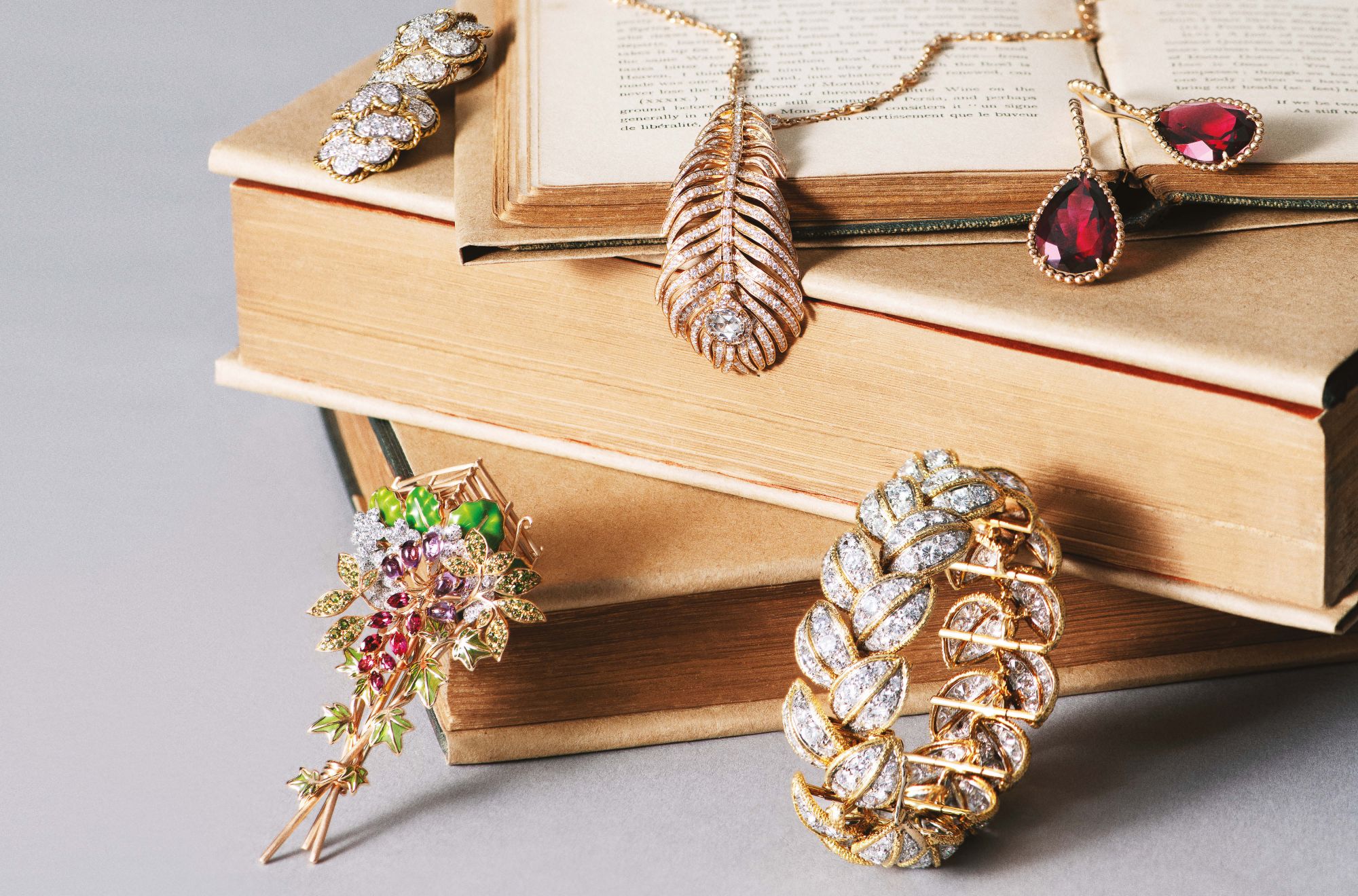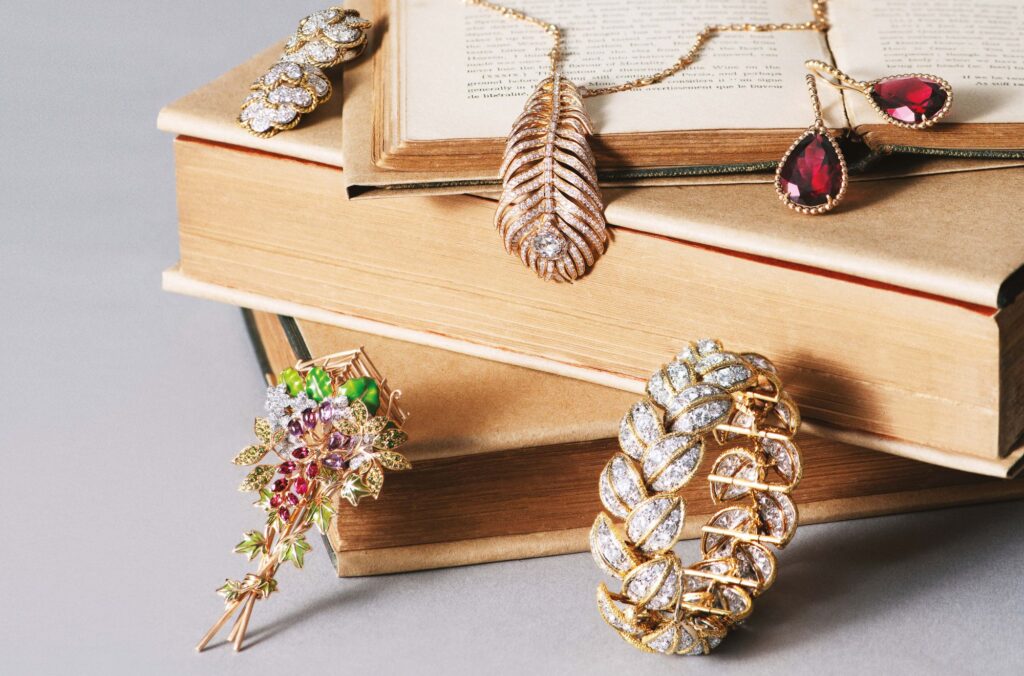 It's a lot of fun shopping for your wedding and you might find yourself bagging a necklace, earrings, a bracelet, tiara, rings and more. This can, however, look a little over-worked on the day.
Hair jewels or a sparkling tiara, as an alternative to a veil, can look just as pretty as coordinated jewelry. If you choose extra accessories like these, cut back on your other jewelry to ensure your look is not overdone.
As a rule of thumb, don't wear rings (you'll be adding a special one on the day!) and choose just two other pieces for your outfit. For example, you might opt for earrings and a necklace, or a necklace and bracelet. If you want all three pieces, keep your earrings to a bare minimum. A pair of simple threaders or studs from threaderearrings.co.uk is all you need to complete your look.
If you add on hair jewels or a tiara, avoid wearing the three other pieces – necklace, bracelet and earrings. This really will be too much – and a simple pair of earrings will look far more sophisticated.
5. Add sparkle where it's needed
If you've opted for a plain dress, incorporating stones in your wedding jewellery is the perfect way to introduce a little sparkle and interest.
Diamonds are the obvious classic, but don't feel like you have to stick with this old familiar – a splash of color that coordinates with your flowers or bridesmaids' dresses can really help to tie your theme together.
6. Remember the rhyme…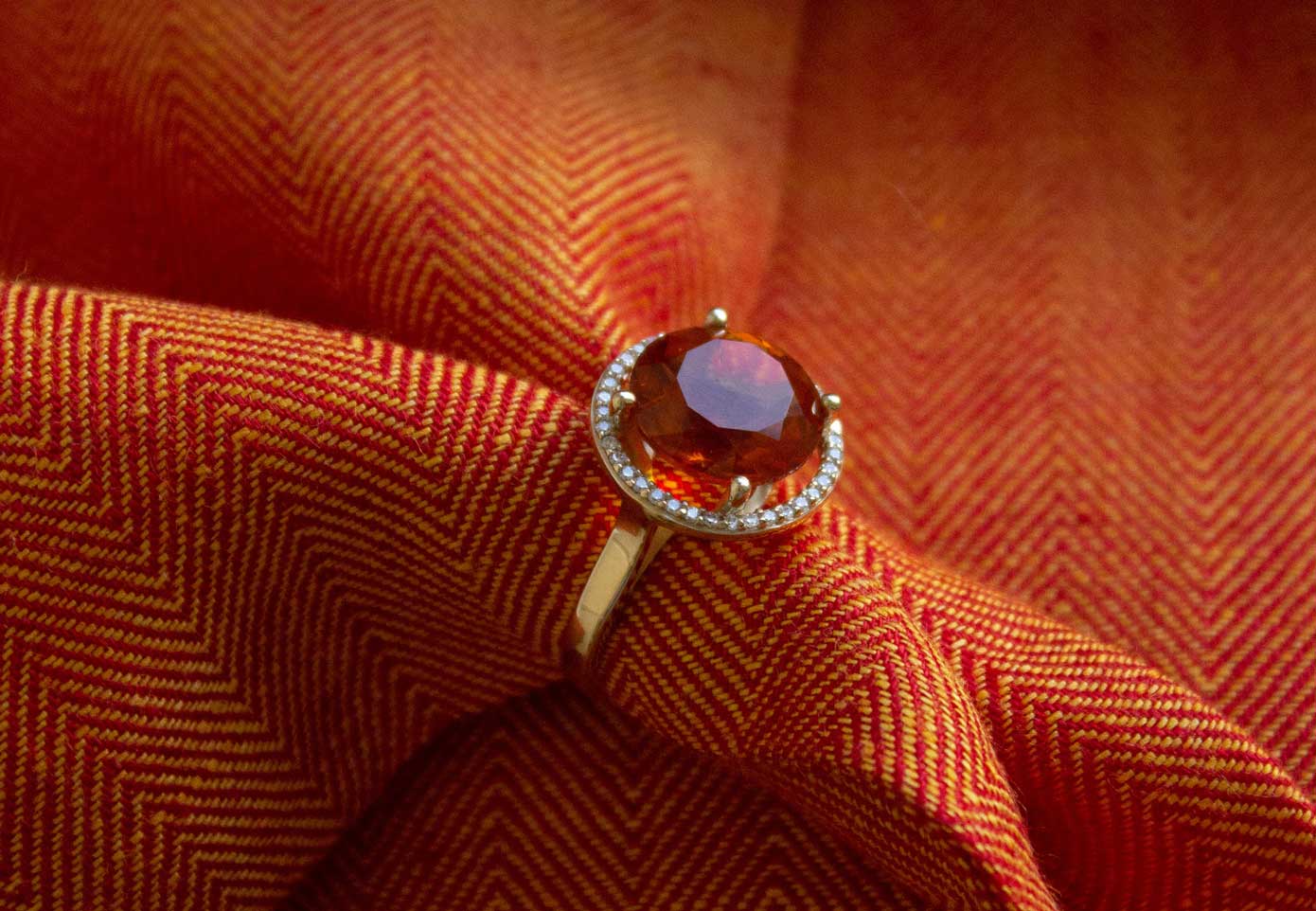 Something old, something new, something borrowed, something blue – this famous rhyme which originated in the Victorian-era in Lancashire, England is the mantra for brides around the world.
If you're wondering how you can shoe-horn four items into your outfit, your wedding jewellery may provide the perfect opportunity. Ask relatives if they have any pretty heirloom pieces that you might borrow – many of us brides keep our wedding jewellery as a momentum of the big day.
The requirement of 'something old' can also be satisfied by wearing some of your favourite jewellery – there's no need to buy everything new, and it will save you a little of your budget! You may also find that wearing something you've treasured over the years on your special day helps you to feel more relaxed and comfortable.
7. Match the eras
If you borrow something from a friend or relative, make sure the era of each piece of jewellery matches the other, and matches the style of your dress. If you opt for an ultra-modern plain dress, an heirloom piece may look mismatched, particularly if you combine it with other modern choices. Likewise, if you borrow something modern, this may look mismatched with a more traditional style of dress.
8. Think comfy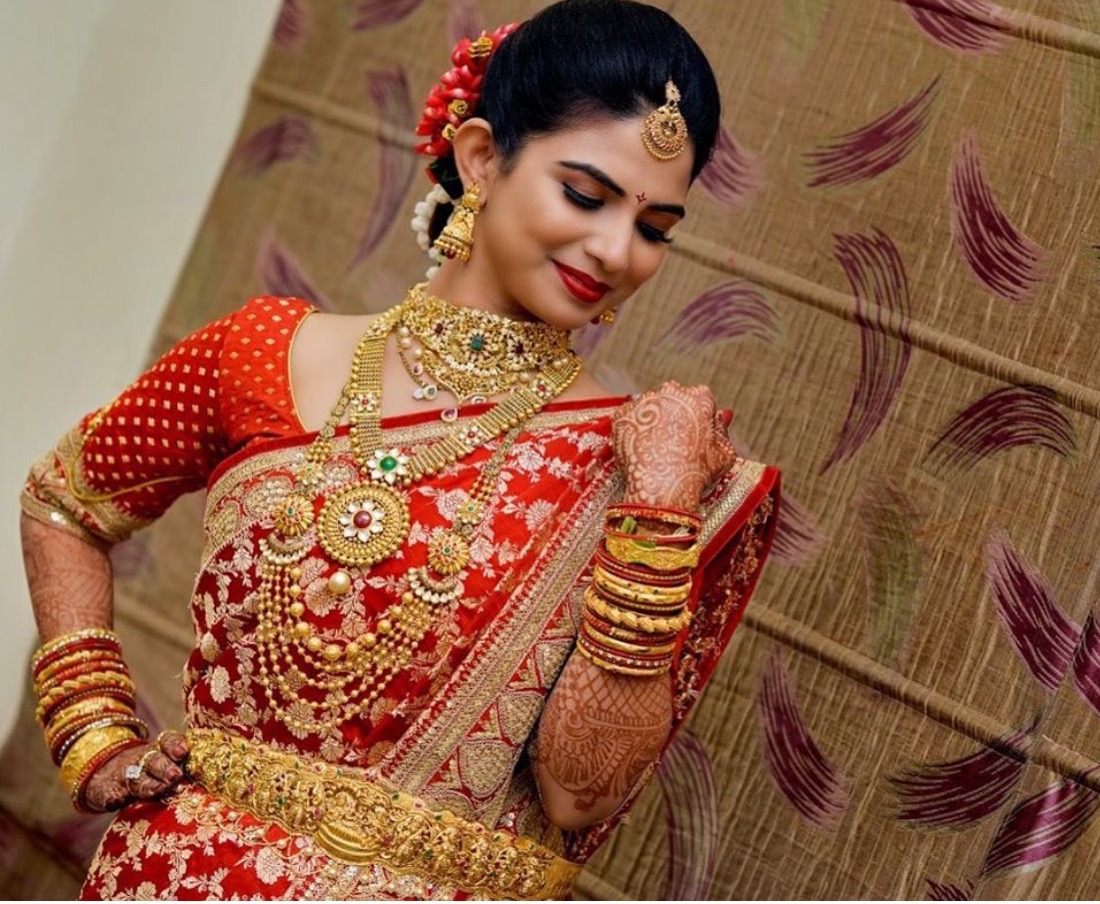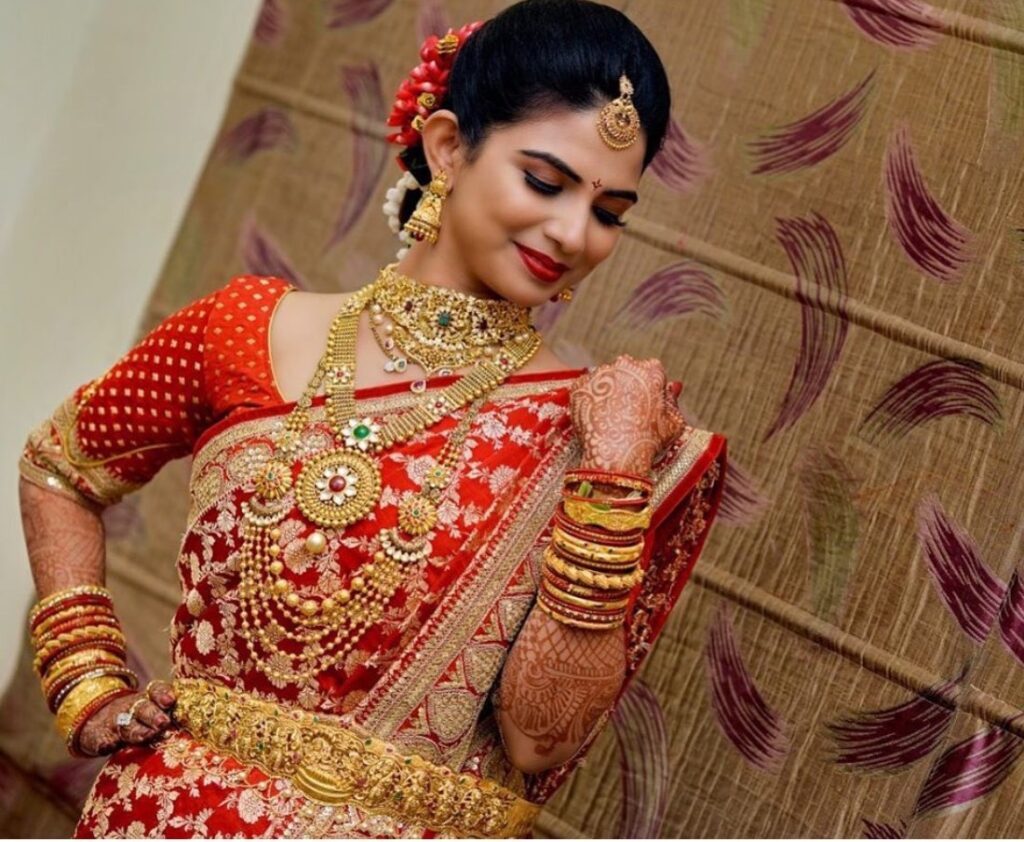 Your wedding day can feel like a surprisingly long day. Often, there's the ceremony, a meal afterward and photographs, followed by an evening do that can carry on right into the night. With this in mind, think carefully before you pick out a heavy necklace or unwieldy hoops. You want to be comfy throughout the day and not feel like you have to remove half your outfit midway through.
9. Consider pieces you can use again
Brides can often splash out a fair amount on wedding accessories as they really can make a dress into an outfit. It's therefore worth thinking about whether you'd wear a piece after your big day before you make any substantial investment. If you choose pieces that you'd wear in the future – even if this is only on special occasions – you'll get far better value from your spend than purchasing something to wear for a few hours at most.