The honeymoon is a unique period for newlyweds. It opens a new page in their life and allows them to take a break from the wedding fuss. That is why it's important to find the right way and place to enjoy a honeymoon.
One of the best options for that is to go on a trip to a romantic place. But which destination should you choose? So, some couples will be happy to travel to a city with a rich history. At the same time, others will prefer a vacation in the mountains, or head to a cosy house by the lake to be alone with nature.
However, whichever place you choose, such a vacation automatically makes you feel far away from the real world. Isn't that the point of a honeymoon?
There are many countries and cities where you can spend an unforgettable time together. Let's take a look at the most popular destinations to escape from reality and enjoy your best post-wedding vacation surrounded by beautiful scenery.
Maldives
The Maldives is truly a magnificent and heavenly place, and this is the case when the photos don't need additional filters – the azure water of the Indian Ocean looks just amazing. Here you will soak up the gentle sun on the perfect beaches with the purest white sand.
Also, you can swim side by side with many colorful sea creatures, including clownfish and crabs, which are popular coral reef dwellers.
A honeymoon in the Maldives is not cheap, but it's worth it. You can stay in a hotel, a private villa, or a bungalow. If you are looking for a secluded destination with impeccable service, the Maldives is the place to be.
Venice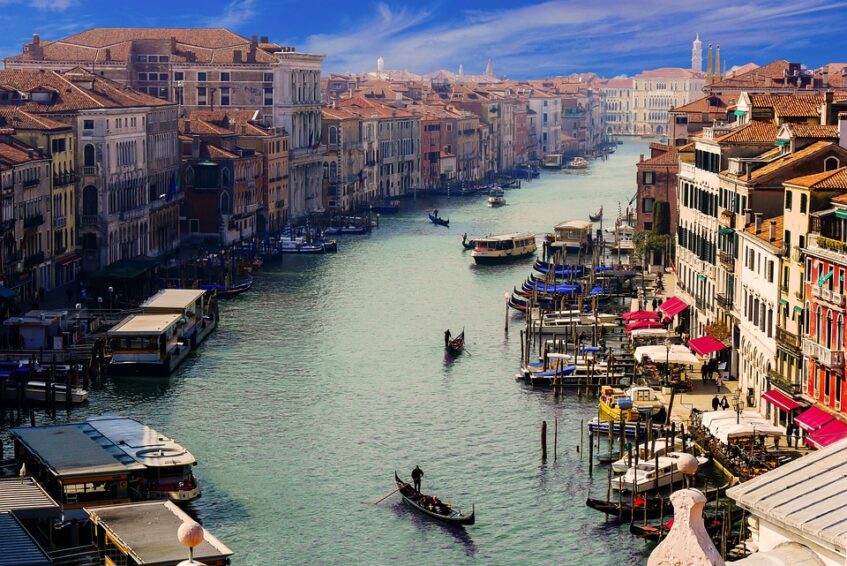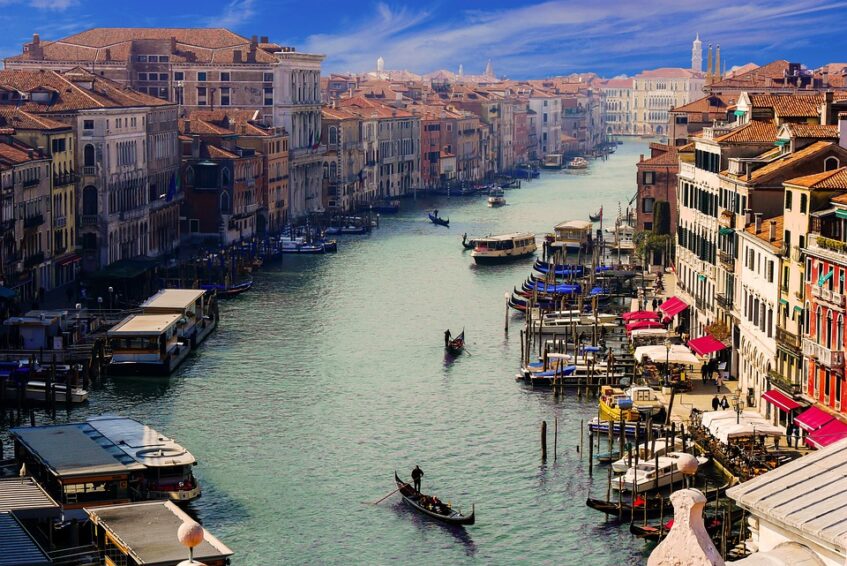 Italians know a lot about love, so Italy is the perfect place for couples. According to many, Venice tops the list of the most romantic honeymoon destinations in the country.
Leisurely gondola rides along the magnificent canals make up the bulk of your trip. However, you can greatly expand your travel list by collecting a Venice car hire. Yes, honeymoon and wedding car hire is a popular option in Venice and Italy in general.
With 4 wheels at your fingertips, you can move comfortably at your own pace and find more spectacular sights together. Car hire in Italy makes it possible to explore points of interest around Venice. Padua, Ferrara, Mantua, and Sirmione are all within a short drive and will perfectly complement your Venetian honeymoon experience.
Paris
Like the Italians, the French idolise love itself. One of the best spots for loving couples is Paris. The most popular things to do together in the French capital are picnicking at the Eiffel Tower, having a champagne cruise along the Seine, catching a sunset at Pont Neuf, and generally enjoying the city's romantic setting.
Upon arrival, stay in Montmartre, the most picturesque area in Paris. Also, be sure to visit the Louvre and Versailles, taste local red wine, and order croissants for breakfast. In general, Paris is a place where you can scream about your love – the French will certainly support you with enthusiastic applause!
Hawaii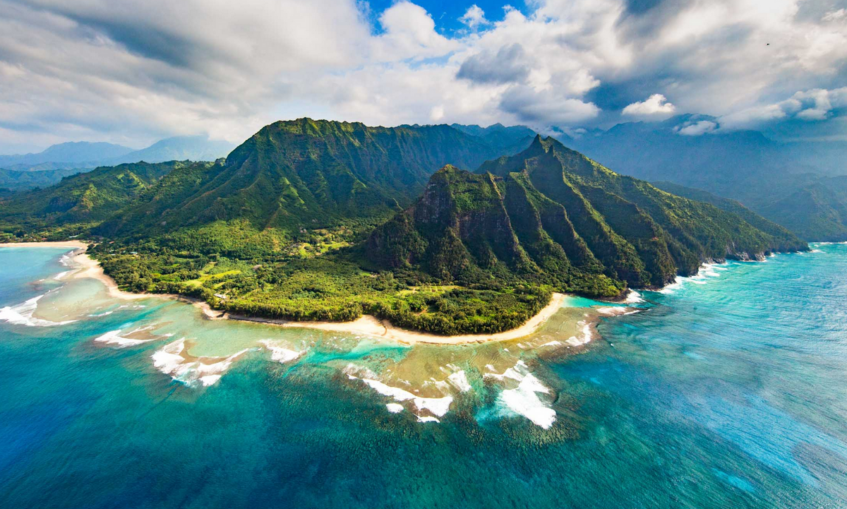 What could be better than spending your honeymoon on a tropical island in the middle of the ocean? Hawaii will help you make such a dream come true. The main highlight of these exotic islands is the virgin nature with dense forests, gorgeous waterfalls, and beaches with sand of all possible colors.
In addition, the Hawaiian archipelago is famous for its hundreds of secluded places where you can hide from noisy crowds and indulge in each other.
Hawaii is ideal for a honeymoon and a wedding ceremony – even if the official part is over. Couples in love will be happy to try out a wide range of water and underwater activities, as well as admire the surrounding landscapes during a helicopter flight.
For more romance, head to Maui, while Oahu offers the best outdoor activities.
Tuscany
Located in central Italy, the Tuscany region is one more amazing post-wedding travel destination. Popular cities to keep your way are Pisa and Florence, as well as Arezzo, Grosseto, and Lucca, each full of authentic spots.
To start a Tuscan honeymoon, stay in a secluded villa outside the urban area. Incredibly beautiful nature and relaxing atmosphere make it possible to immerse yourself in romance. If you are looking for a special accommodation option, choose a hotel located in an ancient monastery.
For a cultural experience, Tuscany offers enchanting nature and architecture that have witnessed many love stories. For instance, you may head to Tombolo di Cecina Reserve, and explore Piazza dei Miracoli with the world-famous Leaning Tower in Pisa.
Also, newlyweds should definitely taste Italian cuisine and enjoy excellent wine from local vineyards.
Bali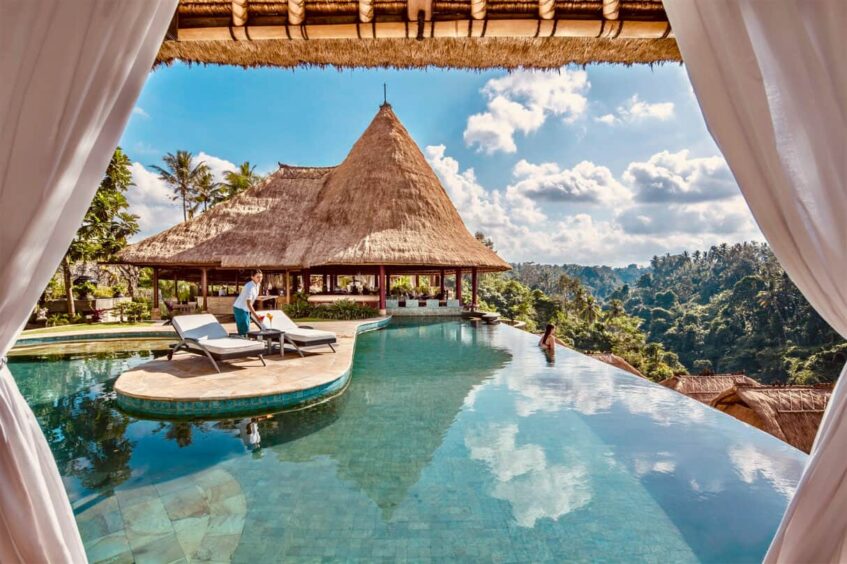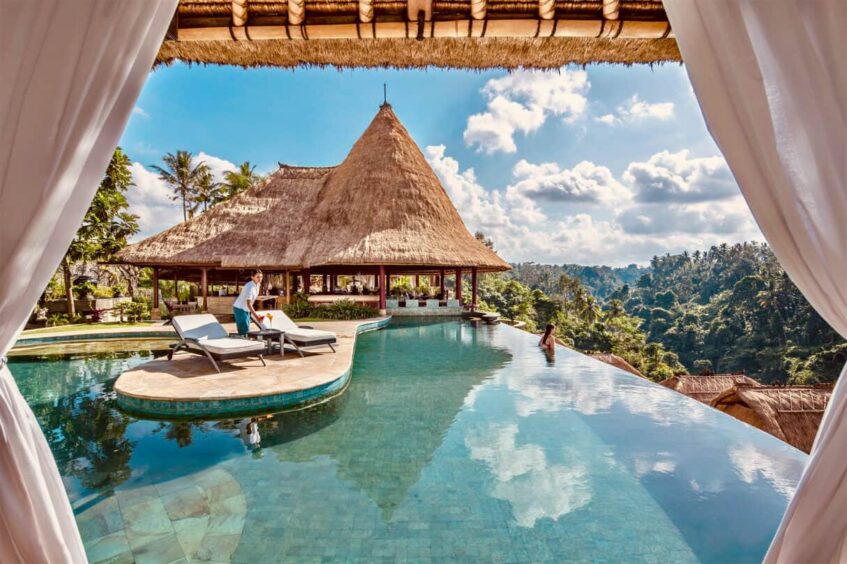 If an exotic island is your honeymoon dream, then head to Bali. This tropical island is a real paradise for couples and honeymooners who love the sun and the sea. From volcanoes to ancient temples, from lush green fields to mesmerizing beaches, Bali has all the ingredients for post-wedding bliss.
Couples who are fond of a healthy lifestyle should go to Ubud. It offers ideal opportunities for yoga, sunrise hikes, and vegan-friendly experiences. Beach lovers and surfers should consider the south of the island or the deserted black-sand beaches and lush jungles in the northeast.
However, don't limit yourself to the territory of the hotel or leisure complex, no matter how ideal it may be. Instead, rent a car or moped to experience the local culture, taste cheap but incredibly delicious food, and have a lot of fun.
So, a honeymoon is a special period in the life of a young family, and it should leave only positive emotions. Thus, the best way to spend post-wedding time is to go to one of the romantic destinations.
Yes, it's great to immerse yourself in entertainment, sightseeing, and just walking hand in hand. Whether it's Venice, Hawaii, Paris, the Maldives, or any other destination, you'll enjoy each other surrounded by colorful landscapes and cultural gems.