After exchanging wedding vows and declaring profound love at the altar, the next step most couples take is going on a honeymoon. Even though honeymoons are the most exciting part of a wedding, getting the ideal romantic place can be quite challenging.
With so many destinations all over the world, narrowing down your options isn't easy. Luckily, we've rounded up some of the most popular honeymoon destinations in 2023. Let's get right into it.
1. Paris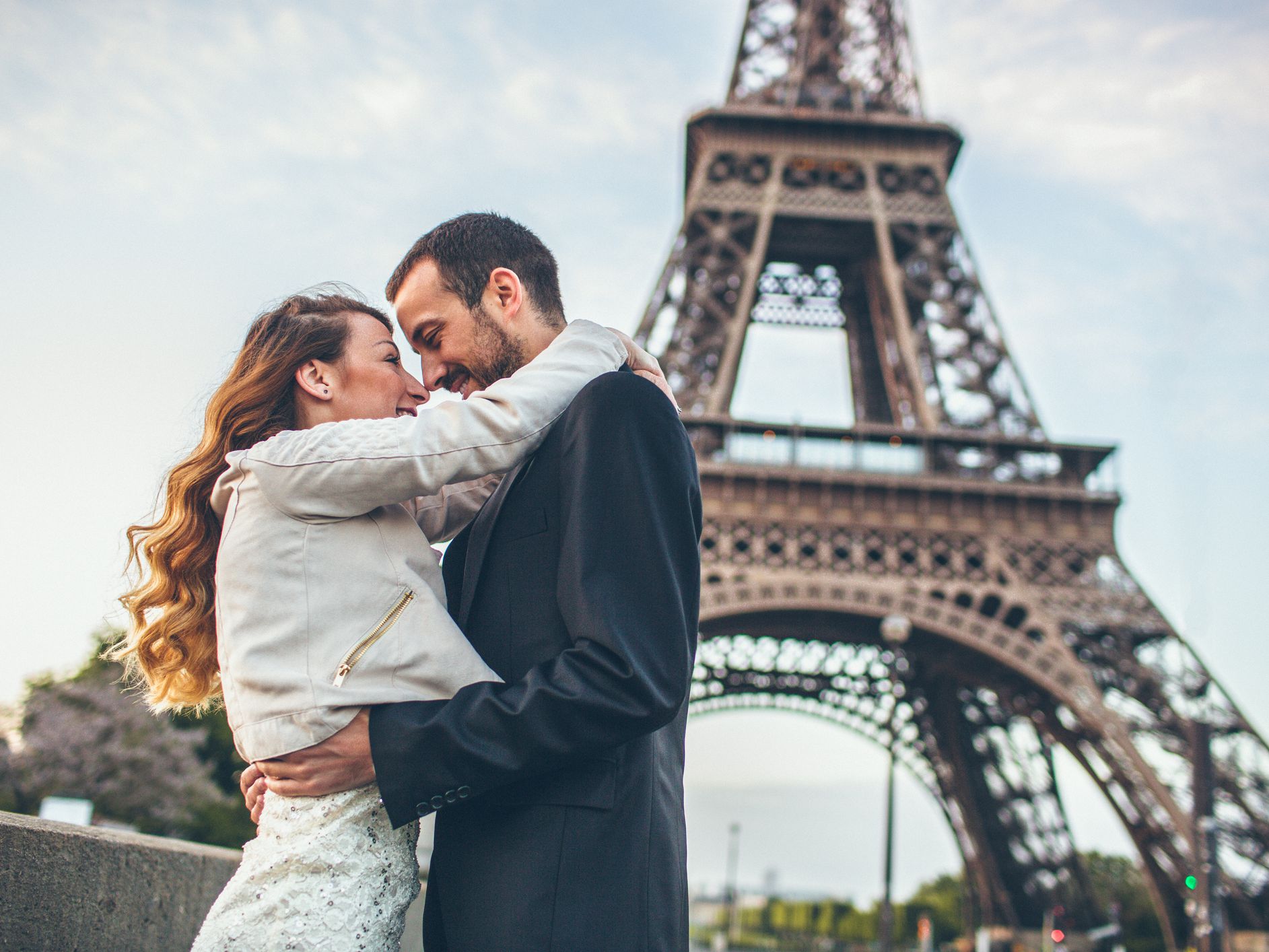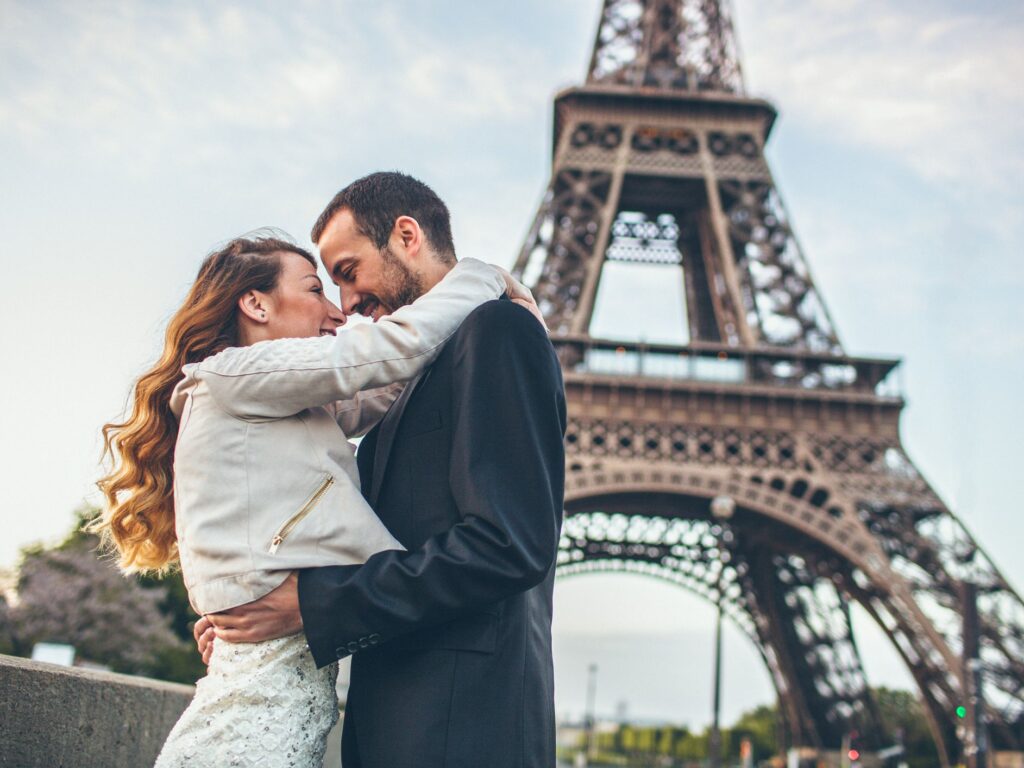 Paris is popularly known as the city of love or the city of fashion. As one of the most romantic cities globally, Paris has a lot to offer couples on their honeymoon. From amazing sceneries, beautiful cafes, amazing French cuisine, cruises, and so much more, the list is almost endless.
Some of the must-visit places while in Paris are;
The Eiffel tower. This is a renowned landmark that will forever remind you and your partner of your time in Paris.
Louvre Museum. This is ideal for art lovers.
Cruise on the Seine. You can book dinner on the cruise with your partner and enjoy a well-lit view of the city at night.
Notre Dame Cathedral. It is considered as one of the finest French Gothic architecture surrounded by incredible gargoyles sculptures.
If you don't want to book a hotel, you can book an AirBnB in Paris through TravelFoot.com for a more cozy experience. Airbnb's offer a wide variety of options, depending on what you and your partner are looking for. For instance, you can get an apartment near the places you want to visit for quick and easy accessibility or a house away for a more home-like experience.
2. Maldives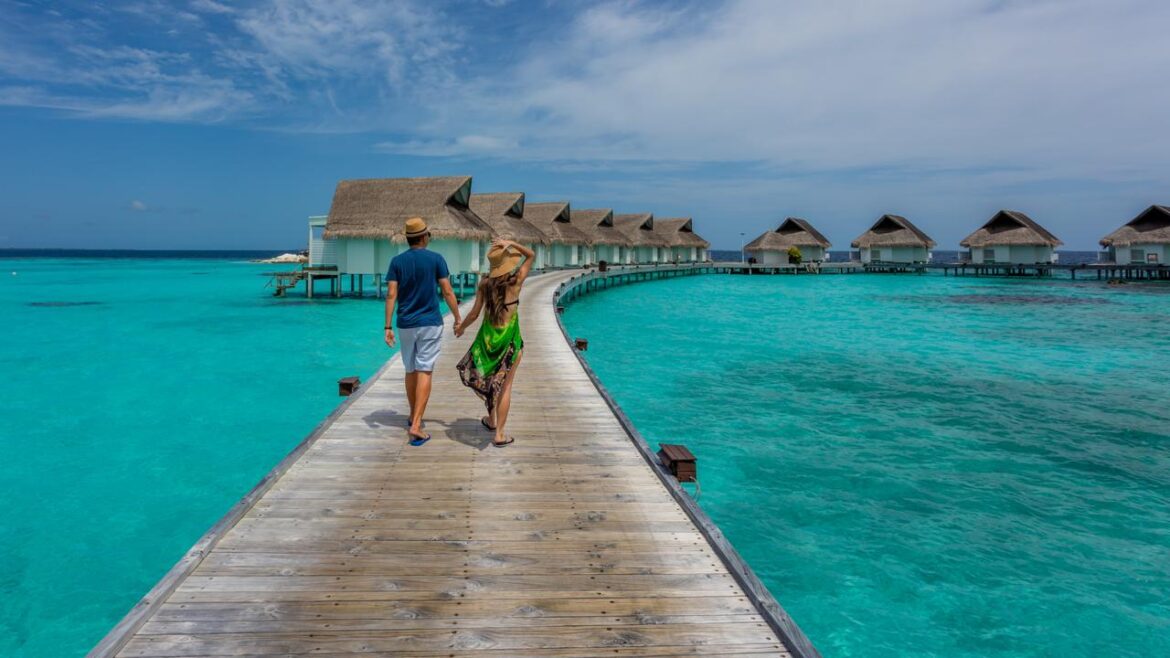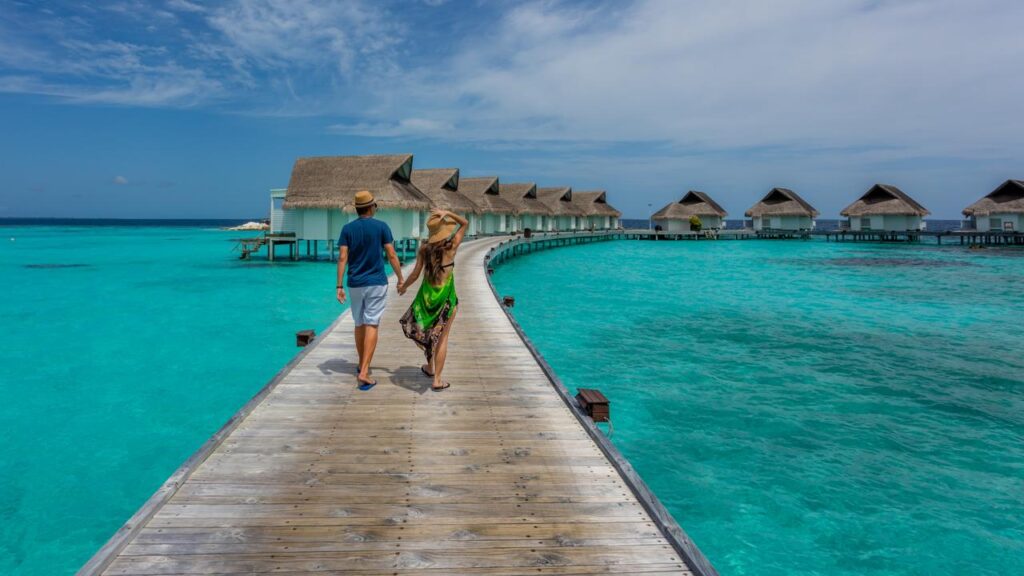 If you're a fan of sandy beaches and the summer weather, Maldives is the place for you. As one of the favorite spots for traveling as newly wedded couples, it is no surprise that it's the second option on our list.
The Maldives is well-known for the beautiful blue private beaches and tropical weather, which will help you cement your love. If you're up for an adventure, you can opt to explore the tropical forest with your partner.
Apart from basking in the sun, there are numerous other activities you can engage in, such as golf, beach yoga, water sport, spa days, and so much more. If your budget allows, you can rent a private villa and have your personal chef or butlers for your entire stay.
Some of the most popular places in Maldives include;
Male. It is the capital of Maldives atoll with beautiful sceneries such as the gold-tipped Islamic center.
Maafushi. Even though the place isn't crammed with 5-star hotels, it has a charming environment that will make you fall in love with the people and sparkling shores.
Hulhumale Island. This place is capitalized and urban with tall buildings and paved walkways above the ocean.
Hithadhoo. Since this island is slightly bigger than others in the Maldives, it is somewhat highly populated with mangroves and shrubs. Hithadhoo is great for couples who want to mingle and perhaps even learn a new culture while on their honeymoon.
3. Antigua and Barbuda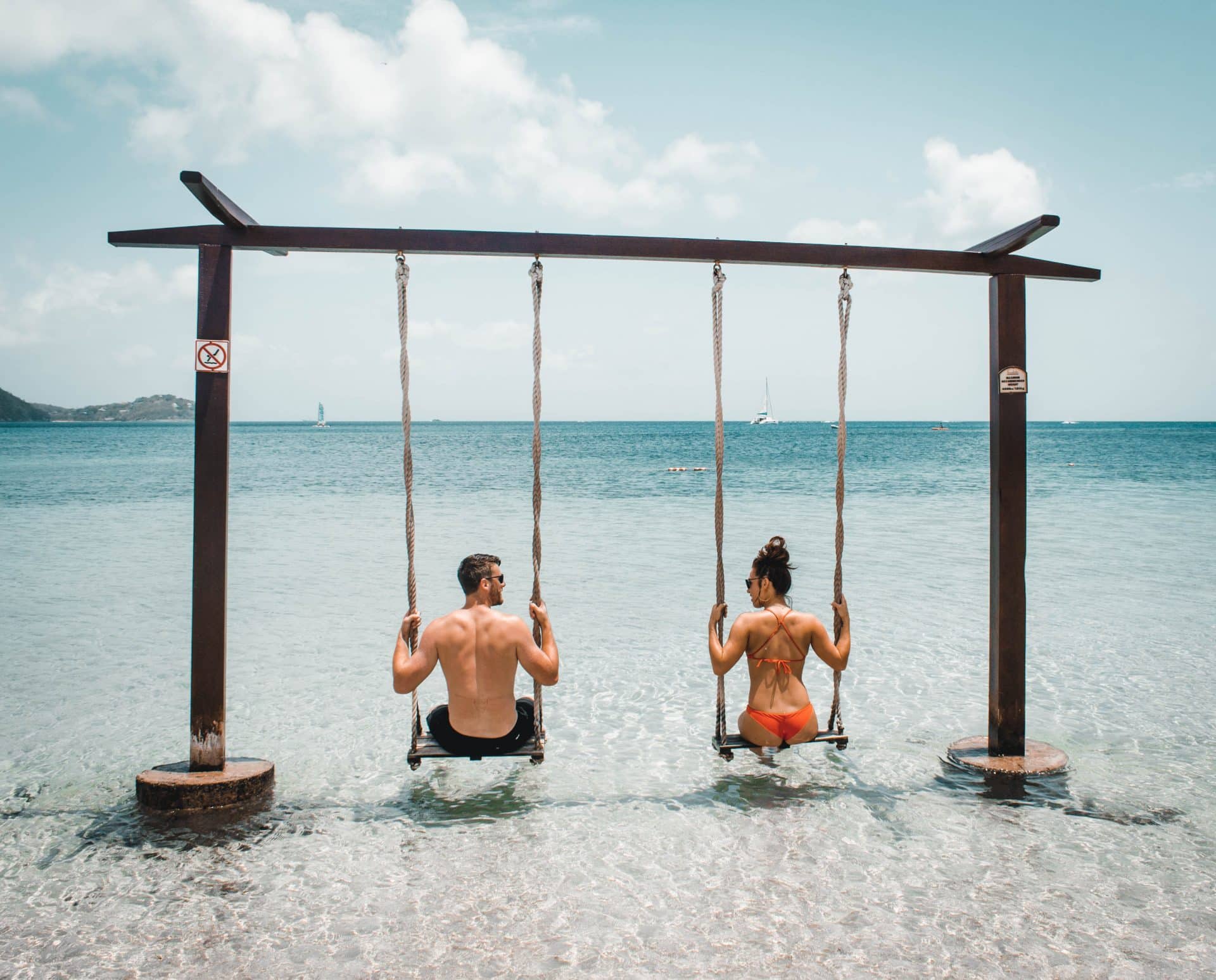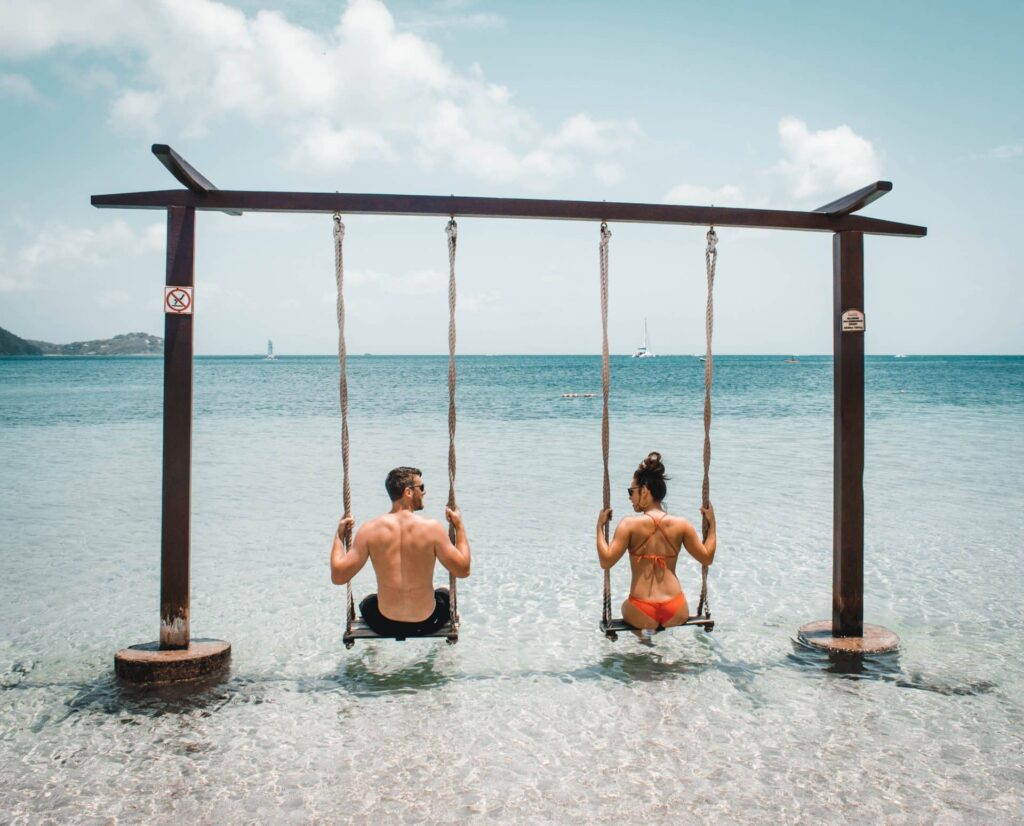 Located in the Caribbean, Antigua and Barbuda, these two sister-islands have breathtaking beaches with pink and white sandy shores. These islands are ideal for couples who love engaging in water activities, for example, kayaking, scuba diving, water skiing, sailing, snorkeling, etc. You will also get the opportunity to enjoy tropical fruits and plenty of seafood.
Apart from that, Antigua and Barbuda have amazing 5-star hotels that will give you the first-class treatment you and your partner deserve. There are also a variety of hotels for couples who are looking for a getaway on a budget.
Here is a list of some of the top-rated places in Barbuda;
Nelson's Dockyard National Park in Antigua. It is a popular harbor with multiple attractions, thus offering an all-in-one package deal.
Stingray City in Antigua. If you're looking for a stingray adventure, this is the perfect spot. It is a shallow pool five minutes away from the island coast where you can swim with the fish, snorkel, or stand in the pool.
Frigate Bird Sanctuary in Barbuda. This is a haven for birds with over 150 different species where honeymooners can go on a little bird adventure.
Martello Tower. This is the tallest building in Barbuda and also a landmark. It is a huge part of the history of the island.
Final Thoughts
Your honeymoon is a trip of a lifetime that you will remember for the rest of your life. You can pick a spot from the places named above and enjoy a romantic getaway with your partner filled with fun adventures. All the best on your honeymoon!