Your princess' big day is just around the corner, and you still have to figure out what you're going to wear, huh? Well, we can't say we blame you. With so many things you have to juggle, it's stressful finding the perfect dress for your daughter's wedding day.
But, not to worry. We have a guide to speed things up!
The way we see it, all you have to do is to go through this checklist, and once you do – your lovely dress will just appear out of thin air. Sort of.
1. Always Consult With The Bride Before Making Any Decisions
There was a time in your little girl's life when you were the boss. That's not the case anymore. On her big day (and the days prior to the wedding) – she's the boss. Whatever she says goes. So, when it comes to deciding what to wear, always ask for her opinion first.
She might have a specific vision in mind, or she might simply trust your taste and leave it up to you. In any case – it's always best to get her opinion before making any decisions.
2. Avoid Busy Patterns Or White Color(S)
When it comes to the actual "look" of the dress, there are a few general rules, with the following to being the most important. Namely, there are two things you'll want to avoid like the plague – busy patterns and the color white.
Busy patterns can be a bit overwhelming, and you don't want to look out of place at your daughter's wedding. The color white is a no-go for obvious reasons. Firstly, as we already said – you don't want to take away from the bride's shine. And secondly, white, eggshell, ivory, champagne – leave those tones for the bride, unless she says otherwise.
3. Opt For A Dress Or Suit That Is Elegant And Sophisticated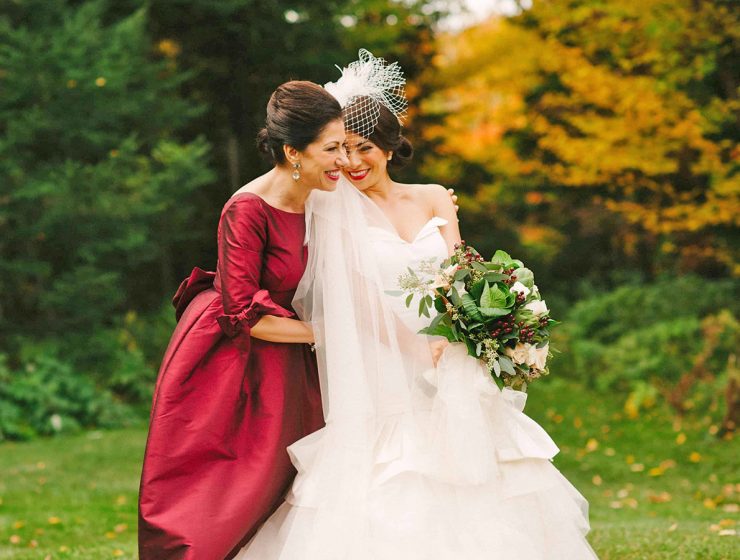 Now, this is not set in stone. Naturally, if you're going to a boho wedding, a boho-chic dress would be appropriate. But, for the most part – you'll want to go with something elegant and sophisticated. It doesn't have to be over-the-top or too formal, but it shouldn't look like you just picked something off the clearance rack at Target either. Instead, opt out for the mother of the bride dresses from https://www.thedressoutlet.com/collections/mother-of-the-bride-dresses.
4. Make Sure Your Outfit Is In Keeping With The Overall Tone And Theme Of The Wedding
While we're at it, it's also crucial to ensure that your outfit, especially for mother of the bride outfits over 50, aligns harmoniously with the wedding's overall tone and theme. For instance, in a formal black-tie affair, it might be inappropriate to arrive in a casual sundress.
Similarly, for an outdoor summer wedding, it's advisable to avoid cumbersome fabrics and long-sleeved attire. In essence, aim to strike a delicate balance between comfort and adherence to the event's overarching theme.
5. Pay Attention To The Details, Such As Your Accessories And Shoes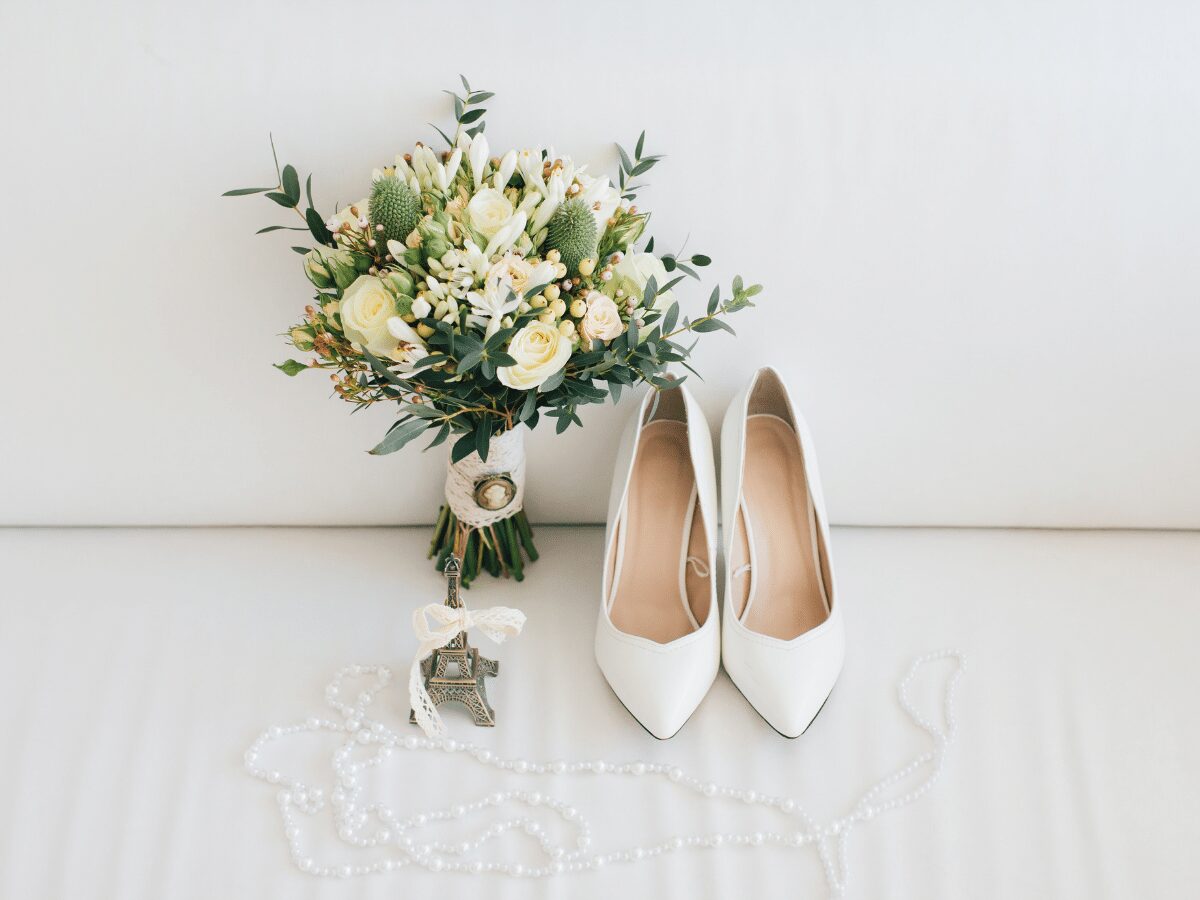 One of the things we caught on is that for the mother of the bride dresses, 2023 is the year of shoes and accessories. Not those details didn't matter before, it's just that they seem to be even more important this year.
So, when picking out your accessories and shoes – make sure they complement your dress, but also the overall look of the wedding. At the same time, go with something timeless and comfortable, as you'll be on your feet for most of the day.
6. Less Is More – Don't You Forget That
You might be tempted to go all out, but resist that temptation! Remember – less is more. You want to look like the best version of yourself, not someone who's trying too hard. So, avoid flashy jeweler or too many sequins and frills. A simple, elegant dress will do just fine.
7. Be Mindful Of The Wedding Venue When Selecting Your Attire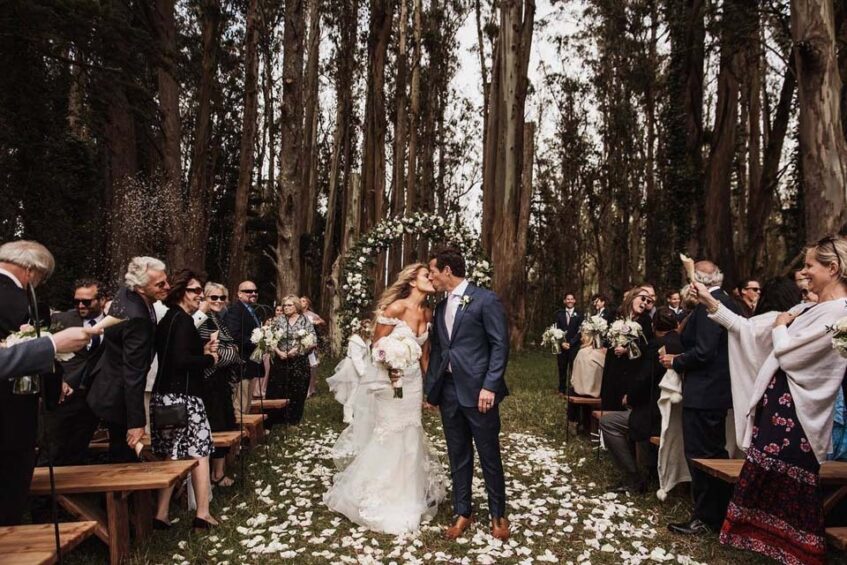 This is kind of the same as following the theme, but not quite. You see, the venue also plays a role in what you should wear. For example, if the ceremony is in a church – you might want to go with something that covers your shoulders and knees. Similarly, if it's an outdoor wedding – you might want to avoid long dresses that are too heavy or heels that are too slim. It's about function, too. Don't forget that.
8. Consider The Time Of Day And Season When Choosing What To Wear
Another thing to consider is the time of day and season when choosing what to wear. Obviously, you'll dress differently for a winter wedding than for a summer one. But, the time of day matters as well. For example, if it's an evening affair – you can afford to be a bit more formal than during the day – that sort of thing.
9. Don't Forget To Have Your Outfit Altered Or Tailored If Necessary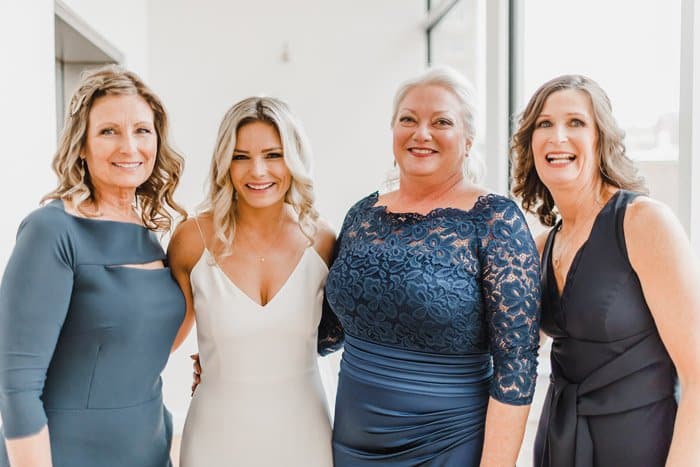 A dress might not fit you perfectly right off the rack. But, don't let it stop you from getting it. It's not the end of the world if the dress doesn't fit. Just take it to a tailor or seamstress and have them alter it to your liking. The same goes for any other piece of clothing – make sure it fits you well before you wear it. Nothing looks worse than an ill-fitting dress (or suit).
10. Match With The Bridesmaids – If You Want To
Finally, if you want to or if the bride wants you to, you can always match with the bridesmaids. This is usually done by picking out a dress in the same color or material. But, it's not a requirement. You can just as easily wear your own thing and still look great.
Most Importantly, Relax And Enjoy The Ride
In the end, the most important thing is that you relax and enjoy the ride. Yes, there's a lot to think about when it comes to mother of the bride dresses and attire etiquette. But, it's not the end of the world if you make a mistake or two. Just roll with it and have fun. After all, it's your daughter's big day – you should enjoy it!