Weddings are the most important event of anyone's life. For a bride's mother, this day holds profound significance. For her, it represents the culmination of years of emotional investment, nurturing, and support.
Also, it symbolizes her daughter's transition into a new chapter as a married woman and is a testament to the dreams and aspirations they've shared throughout the years. As the mother witnesses her daughter's happiness and love, it brings immense joy and pride, reinforcing the deep emotional connection between them.
The dress chosen by a bride's mother holds profound importance on her daughter's wedding day. It's a symbol of the mother's support and pride, representing the joy she feels for her child as she embarks on this new chapter in life.
Beyond its emotional significance, the mother's dress plays a crucial role in contributing to the overall visual harmony of the wedding. But, the question is: how do you pick the dress that goes well with the wedding theme?
If you are confused about where to find the perfect dress according to the theme then Mother of the Bride dresses provide you with a variety of dresses which you can wear. Here are some tips for choosing the dress according to the different wedding themes:
Classic/traditional wedding
The secret to a timeless, traditional wedding is elegance. Here are some suggestions for picking the ideal dress
Dress Length: For traditional weddings, long gowns are a timeless option. They radiate grace and class. Think of a floor-length dress with delicate lace or decorations.
Color selection: Choose classic, neutral hues like navy, champagne, or deep burgundy for your color scheme. These colors exude sophistication and fit in perfectly with the traditional motif.
Fabric: Opt for Luxurious materials like lace, satin, or silk. These textiles drape wonderfully and offer a rich, timeless charm.
Style: Traditional cuts like A-lines and sheath dresses are attractive options. Avoid overly bold or fashionable designs and concentrate on classic elegance.
Accessories: Pearls and classic jewelry pieces are excellent choices. A beautiful updo or waves add elegance to the ensemble.
Beach wedding
Beach weddings are all about a laid-back, carefree atmosphere. For such a situation, follow these tips for finding the ideal Mother of the Bride Dresses:
Dress Length: Choose a lighter, more casual dress that is knee- or tea-length. Another excellent option is a maxi dress made of breathable material.
Color choice: Use beachy hues like aqua, coral, gentle blues, or soft sands in your color scheme. These colors blend in with the surrounding environment.
Fabric: For beach weddings, light, flowing textiles like chiffon or organza work beautifully. They effectively convey the flavor of an ocean wind.
Style: Dresses with asymmetrical hems, open backs, or bohemian accents are stylish options. These fashions give off a laid-back, coastal vibe.
Accessories: With beach-friendly items like flower crowns or seashell jewelry. Use loose, beachy clothing and natural, beachy makeup.
Country Wedding:
For a country-themed wedding, dress to reflect the allure of rural settings:
Dress Length: There is some latitude with dress length at a rustic or country wedding. The best options are mid-length or knee-length dresses with a hint of lace or floral designs.
Color scheme: The rustic concept is wonderfully complemented by earthy tones like blush, sage green, or gentle yellows. They make me think of the outdoors and simplicity.
Fabric: Choose breathable, natural materials like cotton or linen. These materials fit well in a rustic, outdoor environment.
Style: Elegant options include flowing, A-line gowns with subtle embellishments like lace or embroidery. The design can be finished with boots or footwear with a rustic feel.
Accessories: Simple, vintage-style jewelry and a casual updo or loose waves suit the country theme well.
Black-Tie or Glamourous Wedding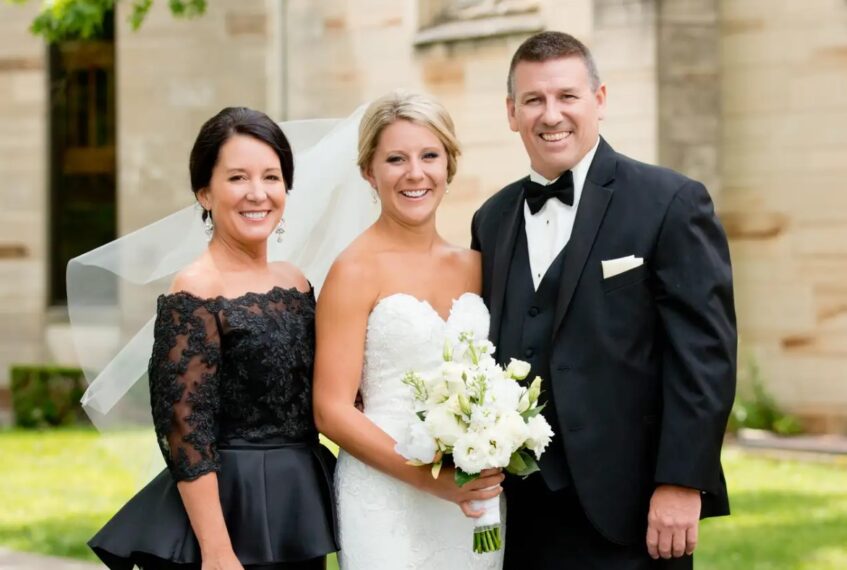 Weddings with a black tie or glam theme require a touch of elegance and refinement. The designer Mother of Brides dresses can fulfill the requirements according to the theme.
Dress Length: The standard option for glam events is a floor-length gown in a deep color. Consider navy, deep plum, or traditional black.
Color: Darker, jewel-toned hues radiate richness and refinement in the color palette. Sequins or metallic accents can offer a glamorous touch.
Fabric: Choose luxurious textiles like silk, satin, or velvet for your clothing. These textiles have a plush texture and great drape.
Style: Select gowns with sophisticated cuts, possibly with a discrete train or striking neckline. Pay close attention to the beading and minute details.
Accessories: Elegant heels and statement jewelry are a need. Think about a stylish updo or a slick hairstyle.
Bohemian Marriage
The aesthetics of bohemian weddings are all about being free-spirited and drawn from nature. Here's how to adopt a bohemian aesthetic:
Dress Length: The boho look is all about flowing, casual dresses. Think about maxi dresses with lace or floral designs.
Color scheme: For bohemian weddings, earthy, natural colors like moss green, delicate lavender, or warm red work beautifully.
Fabric: Choose breathable, organic materials like chiffon or organic cotton. These components give off a dreamy, ethereal appearance.
Style: Bohemian dresses frequently have open backs, loose, billowing sleeves, and distinctive, organic decorations like flowers or feathers.
Accessories: Adopt earthy, natural items like wooden jewelry or a floral headpiece. The bohemian look is best complemented with loose, wavy hair or a messy bun.
Conclusion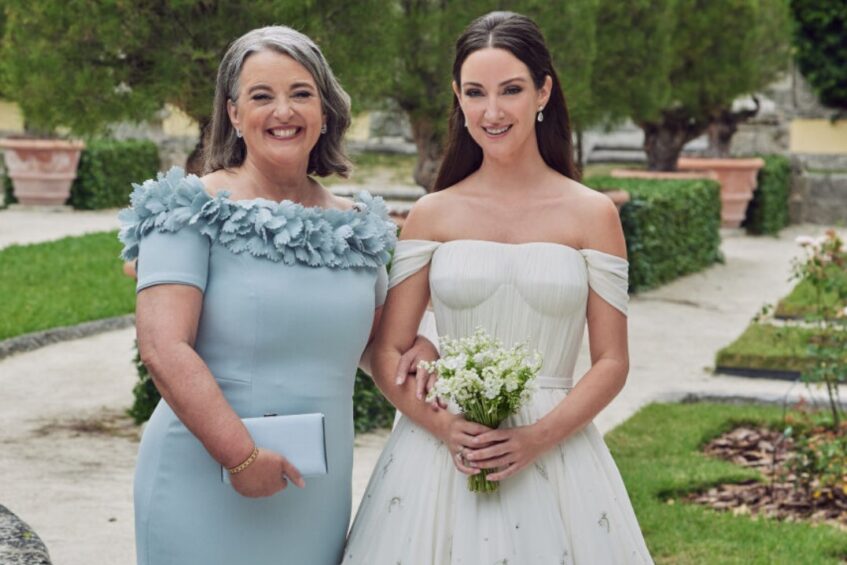 Choosing an Elegant Mother of thе Bride Dress entails more than just selecting a gown; it means expressing your personal style. In today's wedding landscapе, themed weddings are gaining popularity, and Mother of the Bride Dresses has a variety of alternatives to suit these themes.
Whether it's a classic, beach, black-tie, glamorous, or bohemian wedding, we provide the perfect attire to align with your chosen theme.
Selecting a dress in accordance with these themes allows you to stand out from thе crowd while staying true to your individual style. By considering essential elements such as dress length, color palette, materials, style, and accessories, you can ensure that your ensemble harmonizes seamlessly with thе theme, making you feel confident and radiant on this momentous day.