Any wedding photographer will offer suggestions and ideas of poses, but they're usually classic ideas like "the first dance" or "first kiss. If you want something more quirky, personal, or creative, you'll have to come up with some photo ideas before the wedding, like the ones in this article.
6 Tips You'll Need to Take Incredible Wedding Photos
In wedding photography, preparation is key. If you only have a vague idea of what you want to do, where to shoot, and what poses to use, you may not get the most out of your photos.
Tip 1: Create a Shot List, So You're Ready Before Your Wedding Day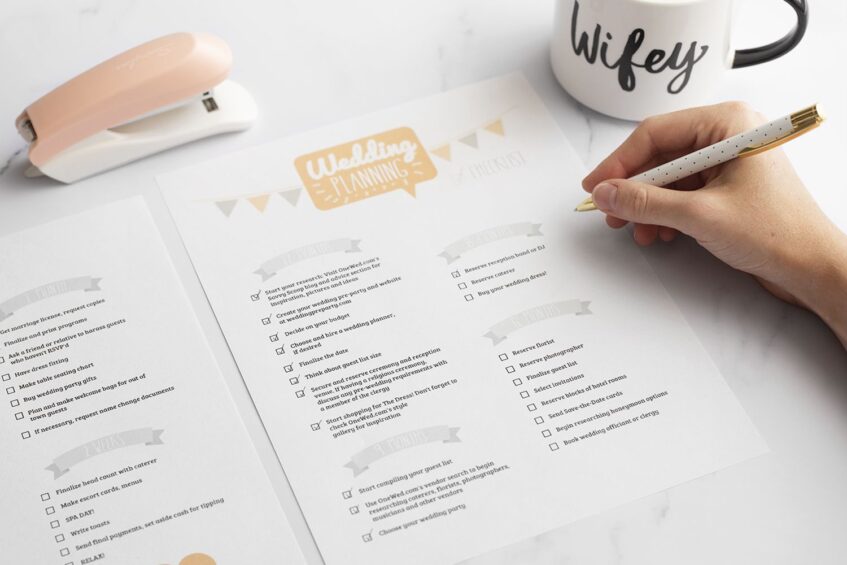 Your photographer will take hundreds, sometimes thousands of photos at your wedding. If you don't make a list, you may miss one or more shots you were dying to take. By creating a checklist your photographer can refer to, you pretty much guarantee you'll get to everything.
Tip 2: Scout Locations, But Be Prepared to Change With Little Notice
Knowing where you're going is just as important as figuring out which shots you want to take because you can plan your route between each location. Keep a backup plan in mind in case you can't take photos due to the weather, or you could bring an umbrella for some cool shots.
Tip 3: Consider Getting More Than One Photographer (For Multiple Angles)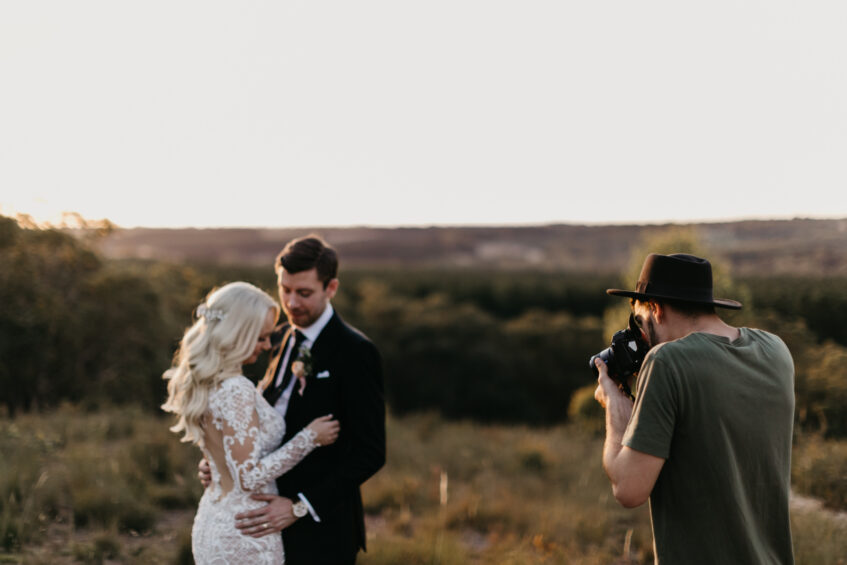 Hiring a second photographer is a great strategy for big weddings. If your photographer can't shoot a specific angle, they may miss a once-in-a-lifetime picture of your wedding. With two photographers, one person can stay in place while the other can move from a different angle.
Tip 4: Don't Discard Photography "Mistakes," As They May Be Interesting
As much as we'd love our wedding to be perfect, our photos sometimes tell a different story. But there's nothing wrong with keeping some of your oopsies or funny faces because they tell a unique story. Some images can also be cropped if there's a photobomber or weird lighting.
Tip 5: Think About How You'll Put Your Photos Together Afterward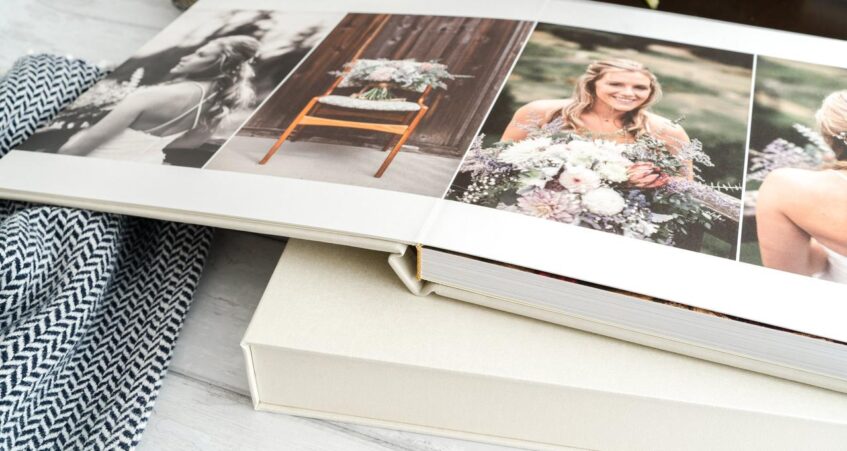 The way you take your photos should also be determined by what you're doing with them afterward. You can get one of Mixbook's wedding photo books, get your photos professionally printed for a scrapbook, or put loose photos in plastic sheets for an album.
Tip 6: Don't Forget to Have Fun and Enjoy Your Wedding
In the midst of planning and making sure everything is perfect, you may forget to have fun. Your wedding is meant to be enjoyed at the moment; that's what makes looking back at your photos exciting. Plus, the more fun you have, the better your photos will look once they're printed!
10 Great Photo Ideas You Have to Try for Your Wedding
When it comes to weddings, there are so many great ideas for photos you can try out, depending on your location. Here are a few you have to use on your wedding day.
1. Photo of Generations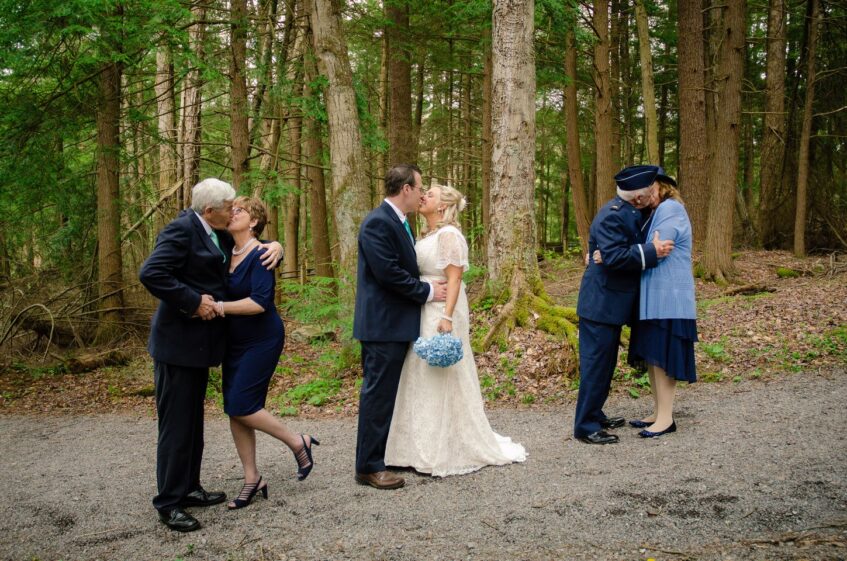 Your wedding photos will likely include your parents or grandparents. To spruce up your family photos, ask them to embrace each other. The bride and groom can position themselves in the middle of the photo while each parent or grandparent stands at the left or right of the couple.
2. Body Swap Mirror Photo
For a silly photo, try the body swap photograph. In one photo, the groom holds a mirror with only their head visible, while the bride stands across from him to reflect the dress in the mirror. It'll look like the groom is wearing the bride's dress. Then, the bride and groom can swap places.
3. Cheers on Your Big Day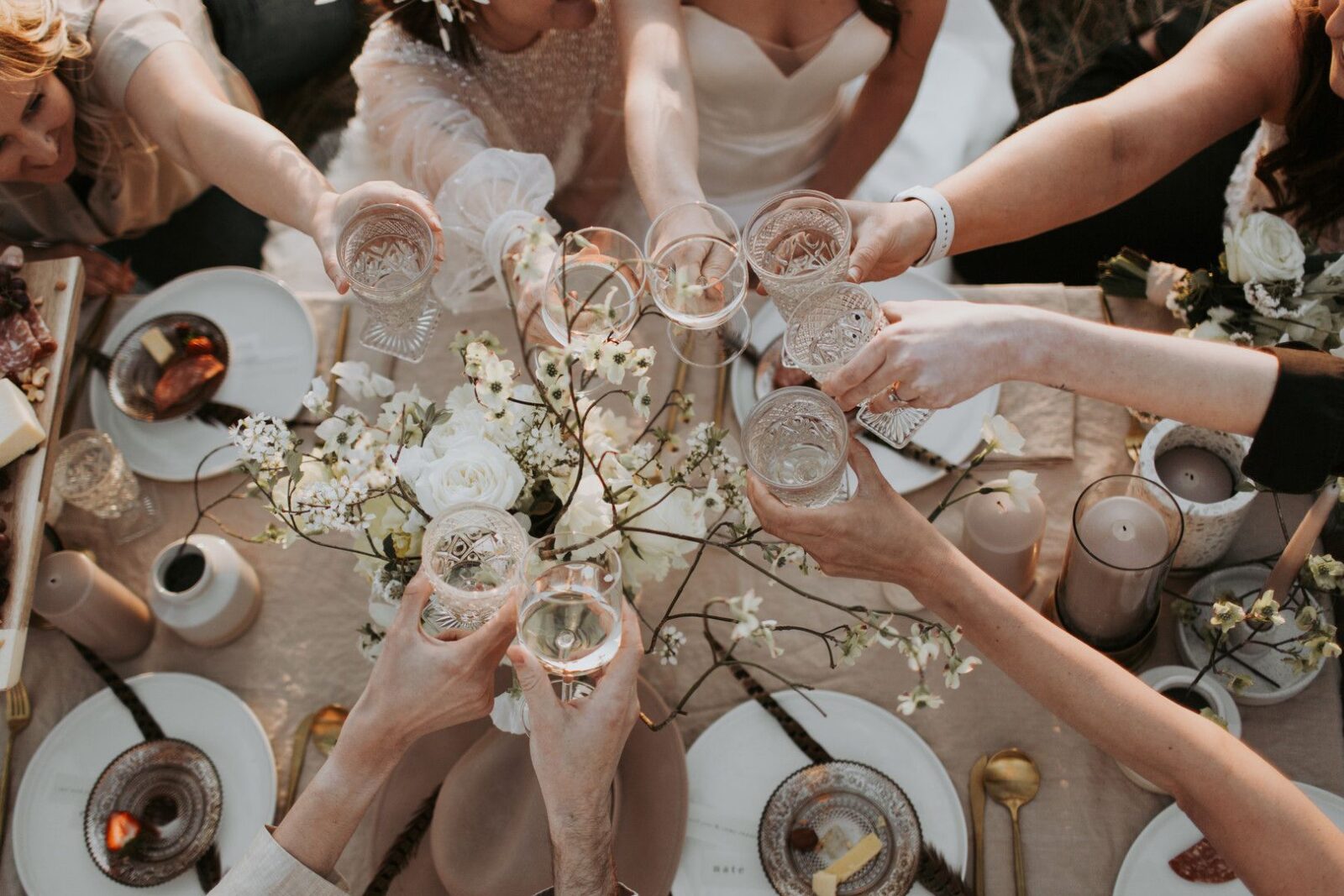 The best photos aren't poised because they show off the bride and groom's true emotions. Ask your photographer to take a photo when you and your friends are cheering over a bottle of champagne. Or, you could capture a more candid moment during a speech at the reception.
4. Behind-The-Scenes
A lot of incredible things happen behind the scenes at a wedding, like a bridesmaid adding the final touches to the bride's dress. The groom is also preparing for his big day, so it's essential to capture that moment, as well. Make sure to use a lot of natural lighting, if possible.
5. Flowers and Bridesmaids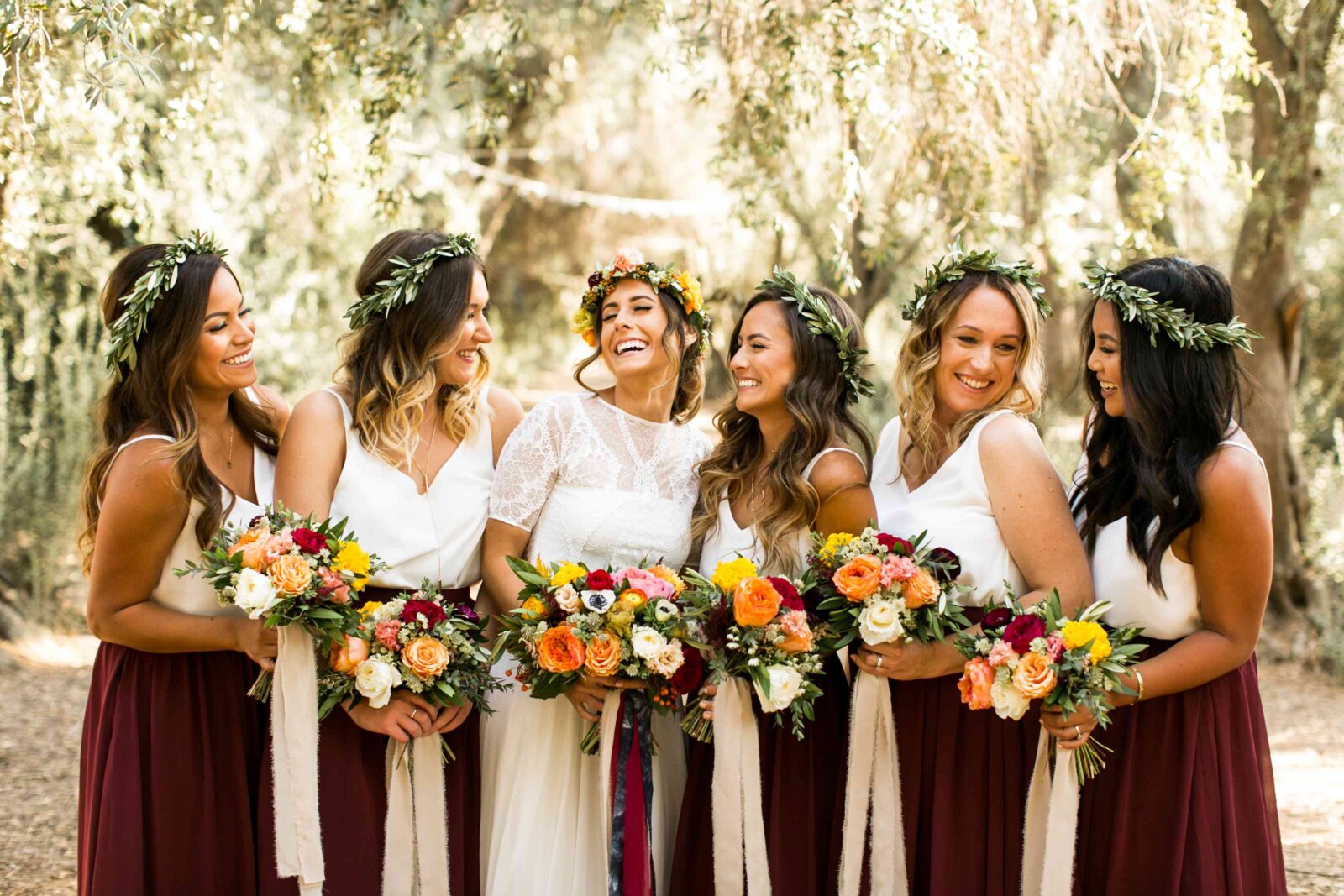 All the details are important at the wedding, and the flower arrangements are no exception. If your bridesmaids are holding bouquets or wearing floral bracelets, ask them to appear in your flower photos. You can take these photographs indoors or outside after the ceremony.
6. Behind the Door
They say it's bad luck to see the bride before the wedding, but that superstition doesn't mention hand-holding or letter reading behind a door. The photographer can capture the moment you silently read each other's love letters as a wooden door shields both of you from each other.
7. Kids Under the Veil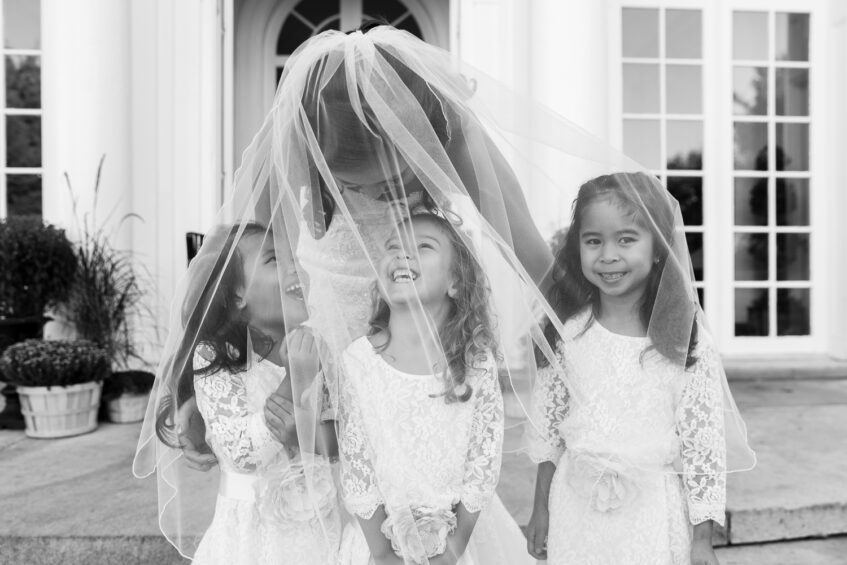 Children usually love having their photos taken, and they're great at letting their true emotions show. For one of your shoots, the bride can drape their veil over their nieces, nephews, or children and tell a joke. When they start to laugh, the photographer can snap a photo.
8. Birds-Eye View
If you or the photographer has a drone, you can take some spectacular bird-eye view photos. It's difficult to take a photo of all your guests at once, even at a small wedding. A drone solves that problem by giving the camera more room to capture a picturesque view of the ceremony.
9. A Walk in Nature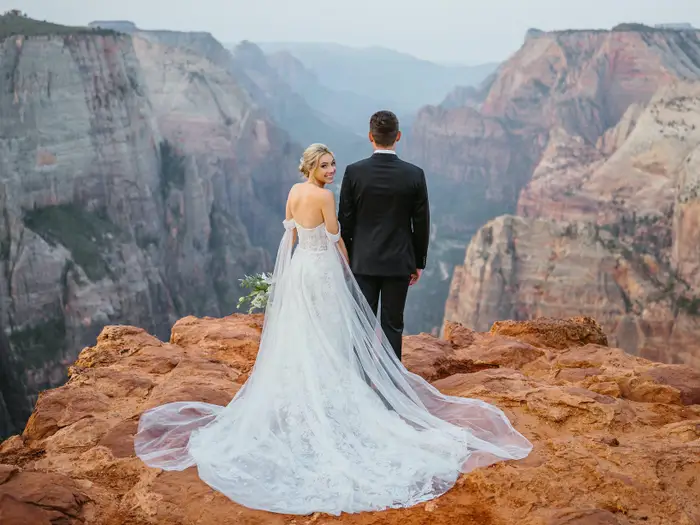 Whether you're next to a forest, down by the beach, or a unique attraction, be sure to take advantage of it. There are plenty of rivers, rocks, archways, trees, and oceans that make for incredible backdrops. If you have to travel far for these photos, make sure you do them first.
10. With the Pets
A lot of people call their pets their "fur babies" or "children" because they hold a lot of importance in their lives. It would be a shame to forget your furry friend on your wedding day, so include them if they're comfortable. Ask your wedding party if they have any allergies first.