Planning a theme is the cherry on top for any wedding, and it really speaks to the personalities of those tying the knot. The theme will decide the clothing, color scheme, location, decorations, the cake, and of course, the way the wedding photos will turn out!
The options are endless, so here are some unique ideas to get couples brainstorming for their perfect day:
1. A Fairytale Wedding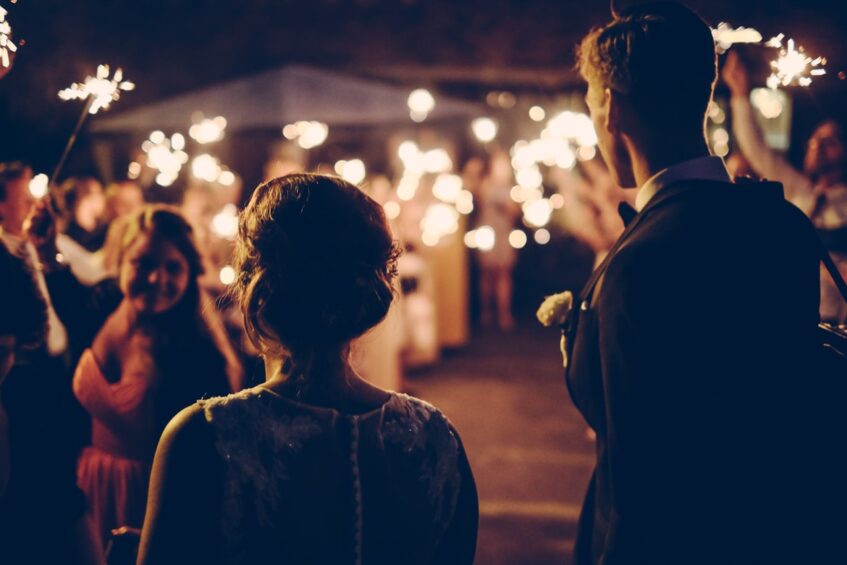 Live in a favorite fairytale! If couples have a knack for all things magical and ethereal, this theme will make all their dreams come true. Mythical creatures like fairies, elves, pixies, Pegasus, mermaids, and dragons are great for inspiration!
Think of a luxurious white carriage carrying the bride to the altar followed by mysterious forest photography. Large floral arrangements, tiny lights, and horses posed as unicorns. The dress could be paired with shimmering wings or a golden crown. The creative options are endless.
2. A Gothic Wedding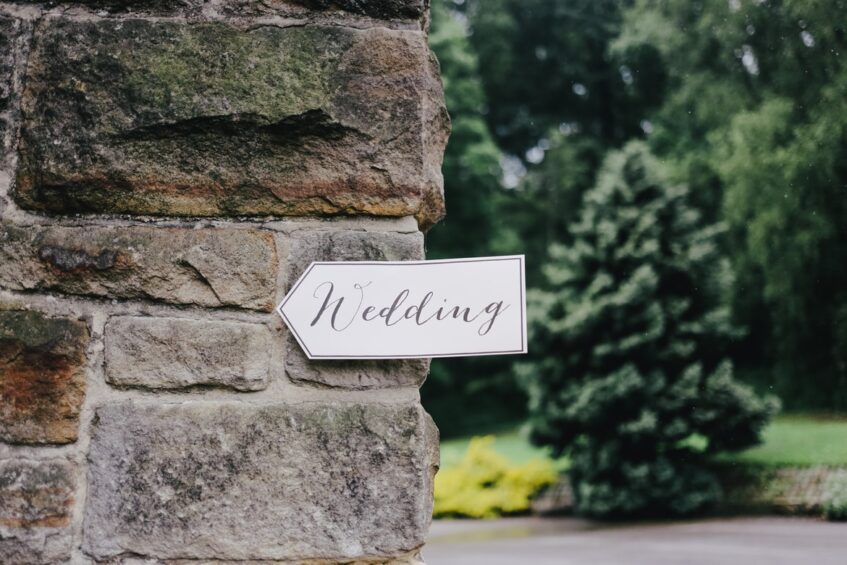 This theme is the polar opposite of the traditional white wedding, but it definitely embraces a love for all things gloomy and spooky! Couples can choose old gothic architecture for the venue, straight black decor, guests could dress up as vampires or zombies and the dress could be black to match!
Newlyweds could pose for a moody, eerie, and foreboding photography aesthetic. Consider having photos taken from the late evening into the dusk to create the atmosphere of a horror movie!
3. A Bohemian Wedding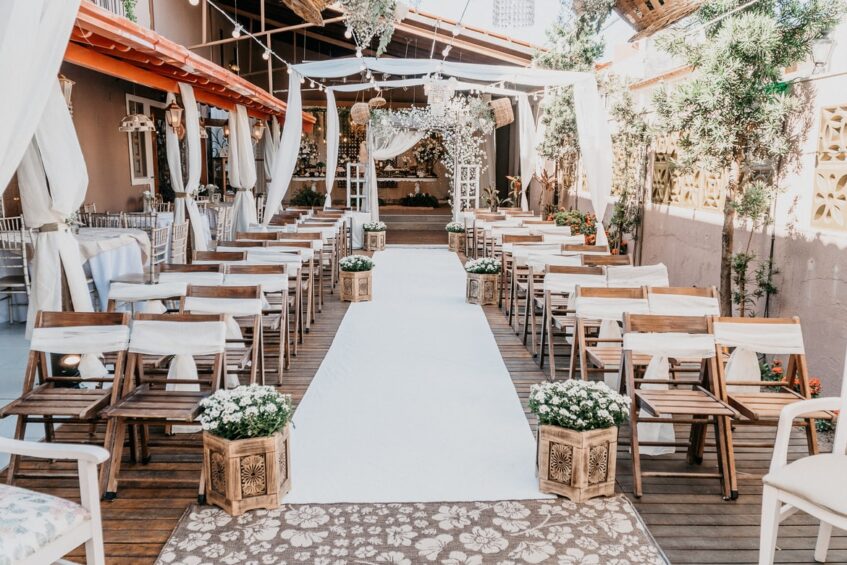 When thinking of the bohemian style, couples might be visualizing a bright and colorful gypsy look, but it can be tweaked to their liking. Pair a boho style with Cottagecore – an aesthetic of simple country living – and stage photos near a cottage!
Focus on the rustic outdoors with a camper for a photo backdrop, woody tones, boho-chic furniture, or fill the space with draped flowers and lace! Go back to the basics of outdoor living and see where the natural textures go.
4. A Vintage Wedding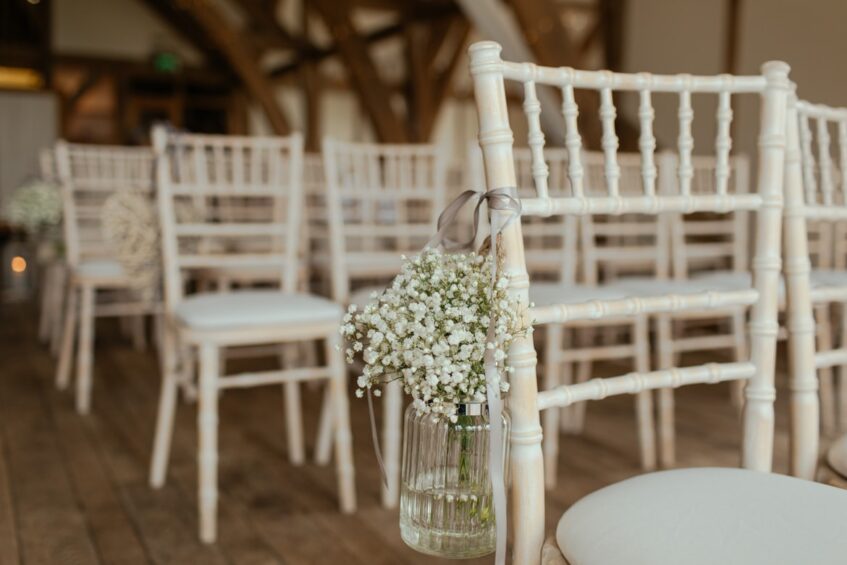 Go back in time with a vintage-themed white wedding, where couples can choose from the roaring '20s to the flash-back '70s. Imagine 1950's music, old school cars to ride, Elvis-Presley tribute bands, a cool ice cream reception, and the classic church venue.
The photos can be low contrast, have a high level of noise, and be given a haze effect to truly embody a photo of the past. Opt for black and white photos to showcase the Victorian era if wanting to go even further back!
5. A Disney Wedding
For couples who love evoking their inner child and still adore films from their childhood, choosing a Disney-themed wedding may be perfect. With each Disney film, there is a sub-category wedding theme!
The Princess and the Frog would have an outdoor setting with riverboats, Cinderella is bold, royal, and classy, Sleeping Beauty has a whimsical feel, and The Little Mermaid would be a beach or ocean theme! Whichever movie lovers choose, the photos would be unique in color, style, background, and design!
6. A Garden Wedding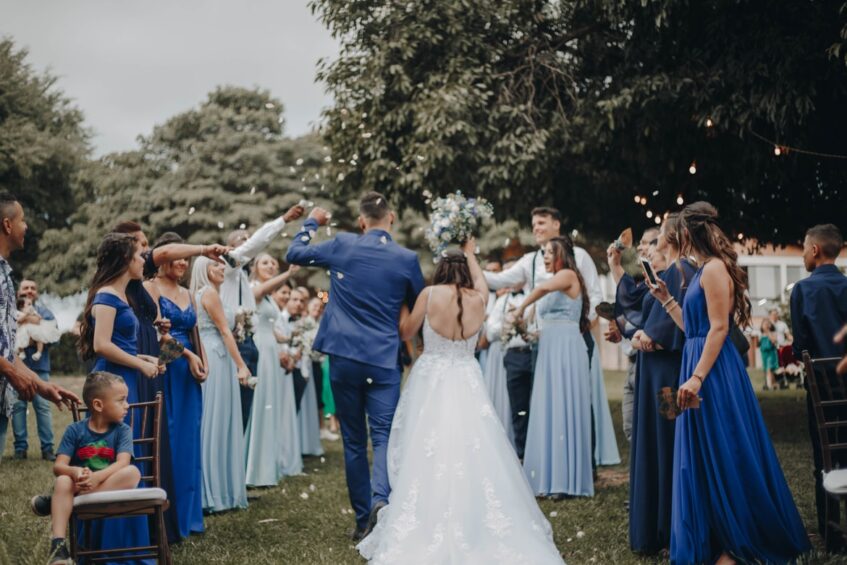 This isn't to be confused with a bohemian wedding, as this wedding theme takes place in a private garden! It is romantic, dreamy, and ideal for partners who enjoy being surrounded by bouquets of flowers and the outdoors.
Add a flower bar, a food truck, candles, chandeliers, calligraphy signs, and a creative seating arrangement with pastel pinks, blues, lilac, sage, and yellow! Go floral with the photography and feel secluded in a secret garden!
7. A Beach Wedding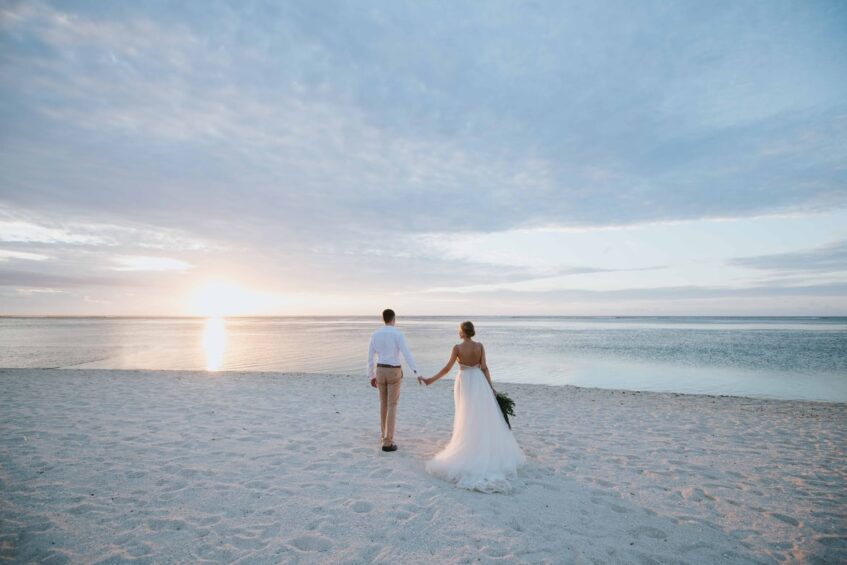 Beach weddings are one of the most common themes for weddings, especially for couples who can't get enough of the summer months of the year, or those who prefer something fun and less formal. Beach weddings allow guests to be a bit more free and less formal when it comes to dress code. Often guests won't be required to wear a fancy suit, tie and leather shoes! Commonly, a more casual (yet still nice!) outfit can be worn, which definitely gives a more relaxed vibe to the day.
Beach weddings are obviously extremely scenic, which makes for stunning wedding photography. One of the downsides is that you will need to rely on the weather turning out nice and clear without any rain. This is where planning is key, and scheduling the wedding for typically drier months is best. However, best be safe than sorry and plan a backup venue nearby where the wedding can relocate just in case things don't go to plan and the weather turns!
Don't fancy a theme for your wedding?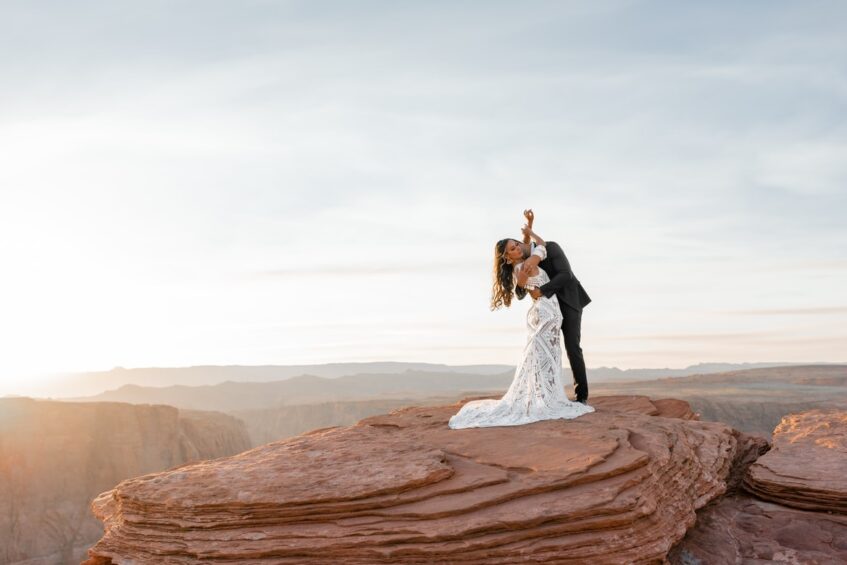 Not all couples fancy a theme for their wedding day. Themes can often be a lot of work, and some just don't prefer putting their guests through the trouble of dressing up. In addition, themed weddings can often be a little more expensive depending on the type of venue and decor involved in the wedding set up. Lachy from ReallyGoodWeddings says that "a themed wedding isn't necessary to capture beautiful wedding photos. Often intimate weddings focused purely on the couple tying the knot can create more candid moments with friends and family to be captured".
No theme? No worries. Traditional weddings are the most common type of wedding to be held. A beautiful venue, a winery, a farm, or even just a wholesome home can still put on an amazing wedding. After all, a wedding is all about celebrating the happiest day of the bride and groom's lives, and as long as all of the most special family and friends are there, who cares about a theme right?
Wedding photography for a no-theme wedding is simple, intimate moments capture of the bride and groom getting ready with friends, photos of the bride walking down the aisle at the ceremony, photos with family and relatives, candid images of the speeches, and then the fun flicks of the bride, groom and guests dancing the night away and enjoying their special night.