If your wedding was postponed because of coronavirus, then look at the bright side instead. Use this additional time to source the best wedding materials and decorations to achieve the perfect wedding that you have been dreaming of.
If you haven't yet, you can make a list of the things that you want for your beach wedding. Since you have plenty of time left to plan for everything, you can aim to have an affordable wedding by DIYing some of your decorations. If you want to make sure that your outdoor wedding is the talk of the town, here are some of the must-haves that you should consider:
Dealing With the Wind
One of the downsides of hosting a beach ceremony is the wind. And, here are the things that you didn't know that you need to combat the wind:
Glass Candle Holders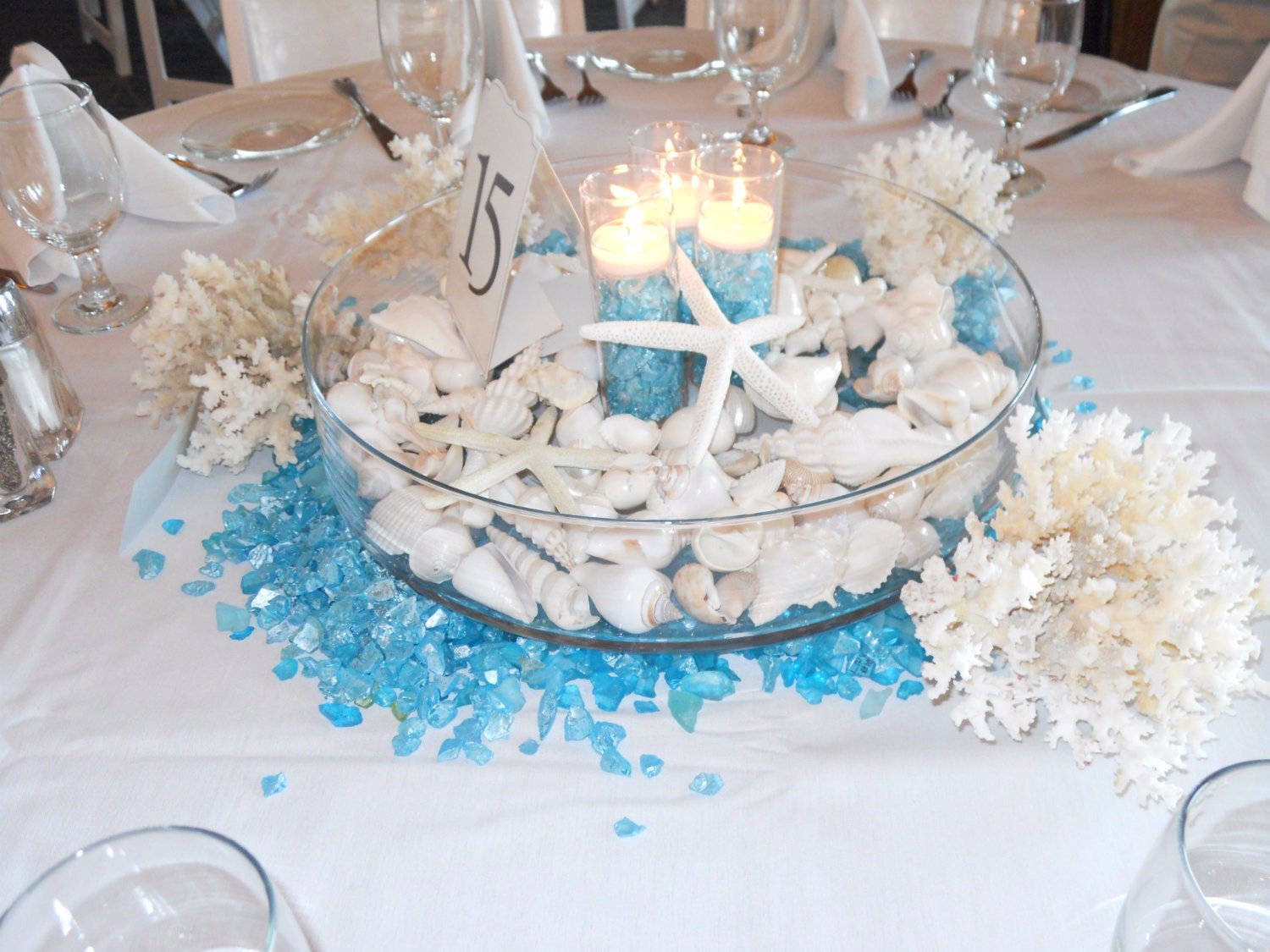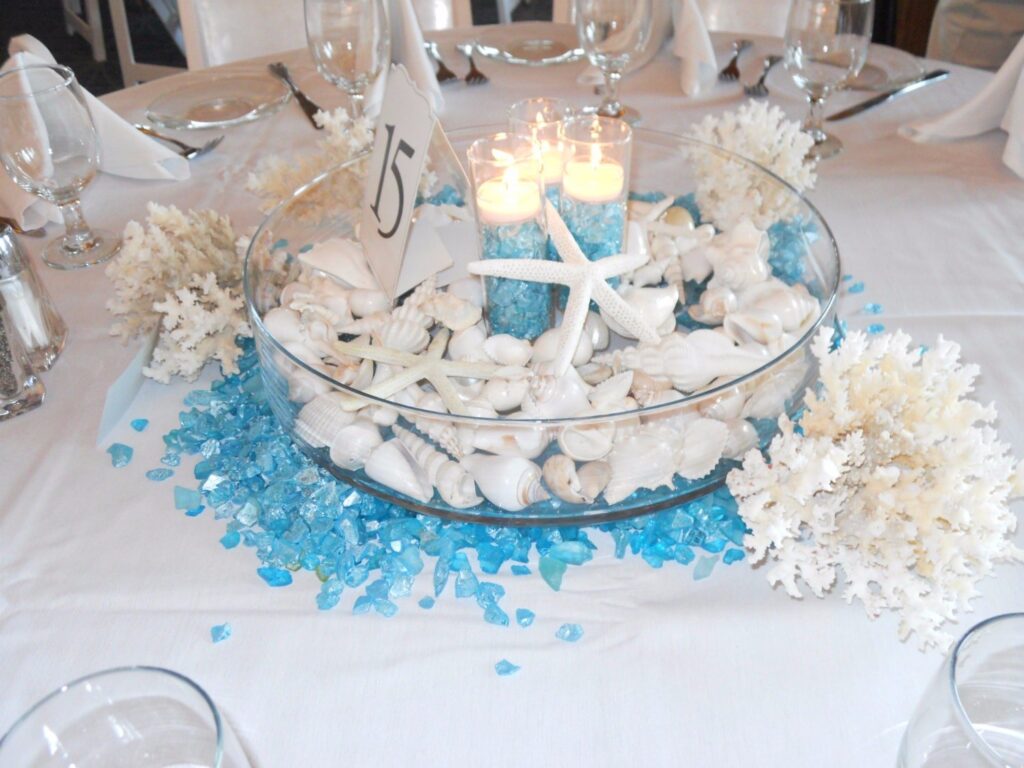 When choosing centerpieces, choose low, heavy items that won't be easily toppled by wind. If you are planning to have candles adorning your tables, you should have a glass candle holder that surrounds the flame so it doesn't blow out. Glass cylinders will do an excellent job of keeping the light flickering throughout your nuptials.
Table Cloth Clips
If you are planning to DIY most of your decorations, don't forget to include table cloth clips when you decorate your tables. These clips would surely help keep your tablecloths in place, even during the wind's continuous blowing.
Tents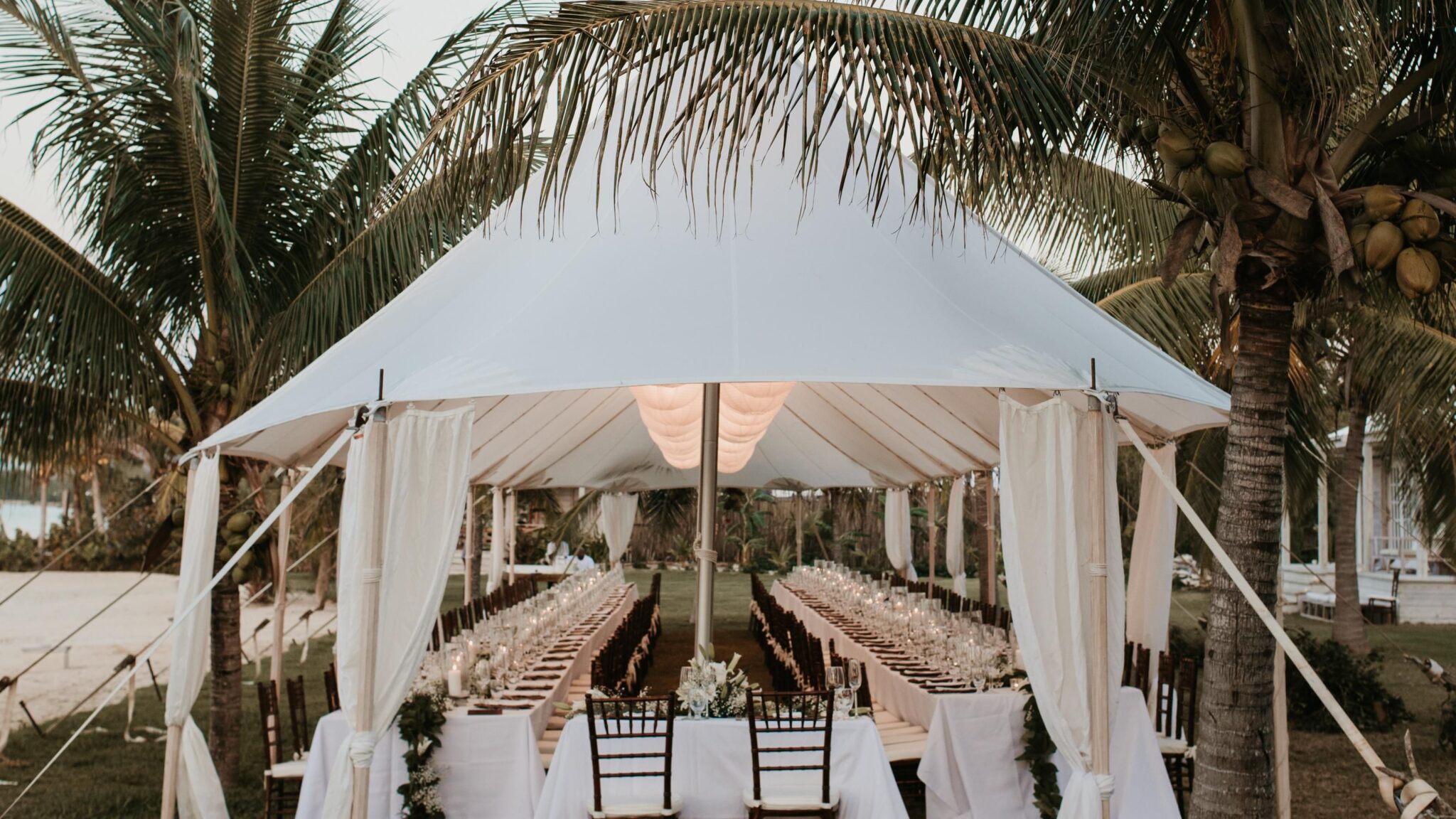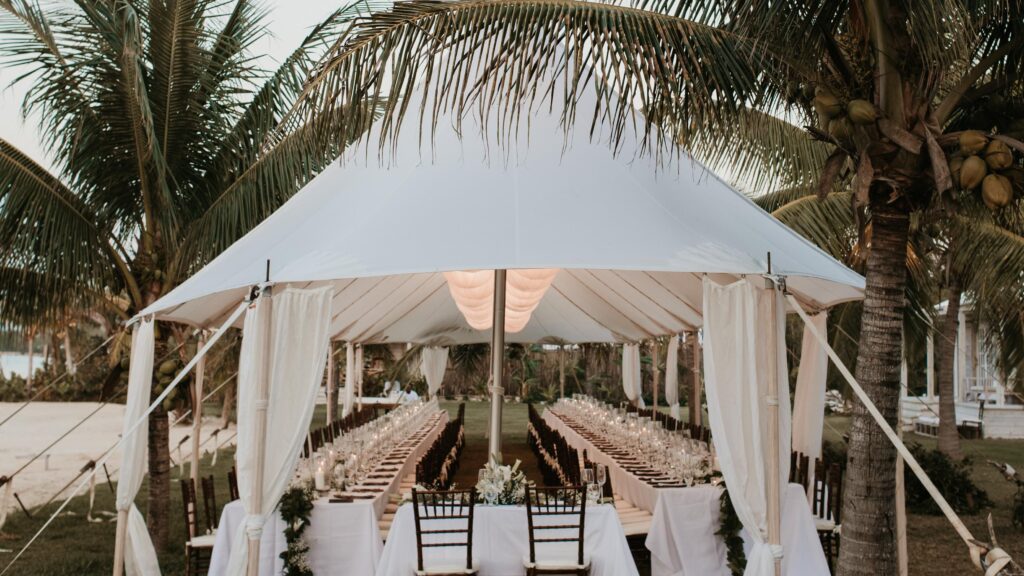 An outdoor wedding must-have is a tent. This is the best way for you to combat the wind. Aside from protecting against the wind, tents are also good for providing shade. You can rent one from shops like Accel Rentals that have experience in providing tent rentals perfect for an outdoor setting.
Bridal Veil Weights
Of course, you should not forget about your veil. Strong winds can easily blow off your veil, and this can disrupt your wedding significantly. You may end up having messy hair when your veil is suddenly blown off by the strong wind. Make your bridal veil weights fancy by using magnetized rhinestones or pearls to keep your veil in place.
Getting Ready for the Rain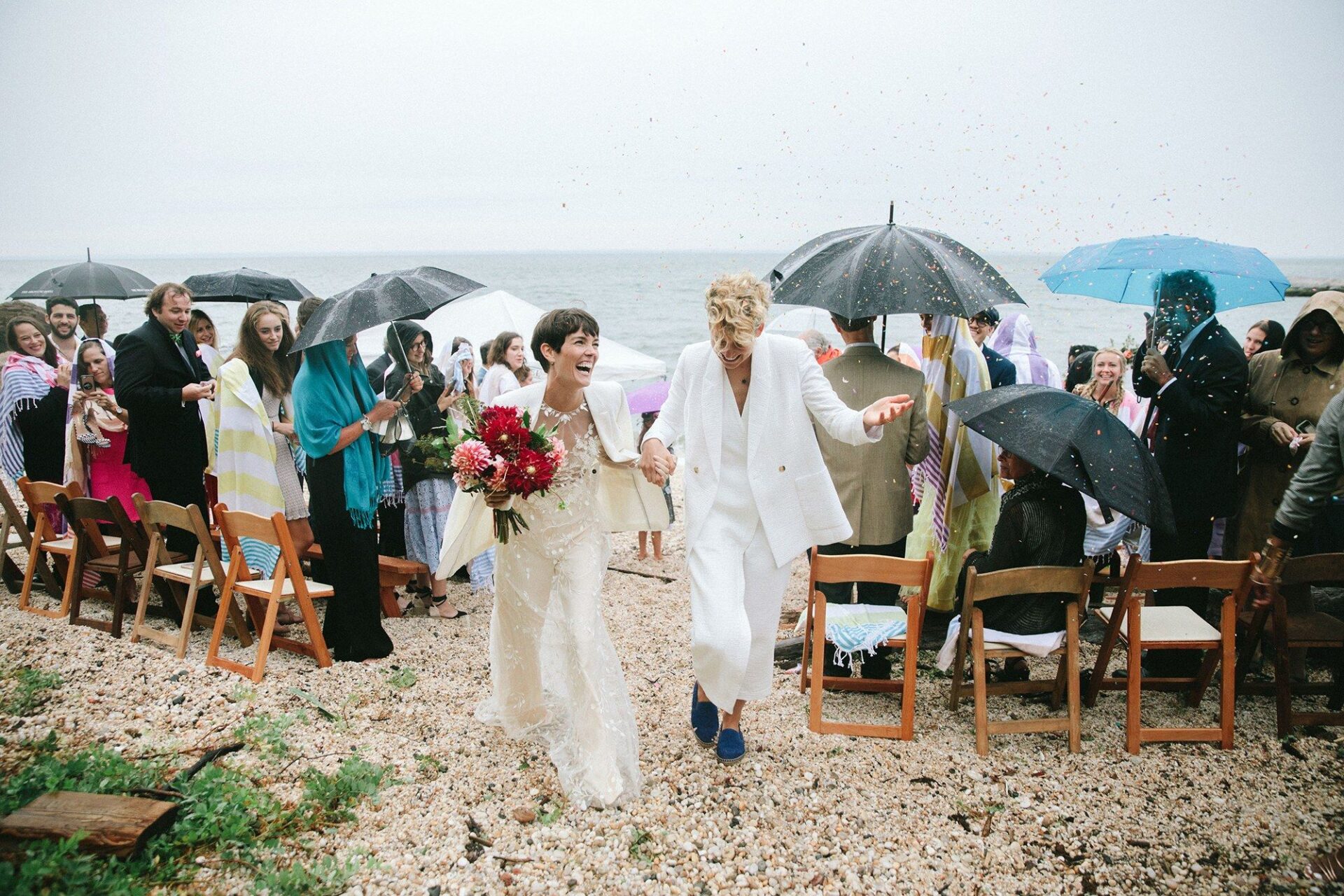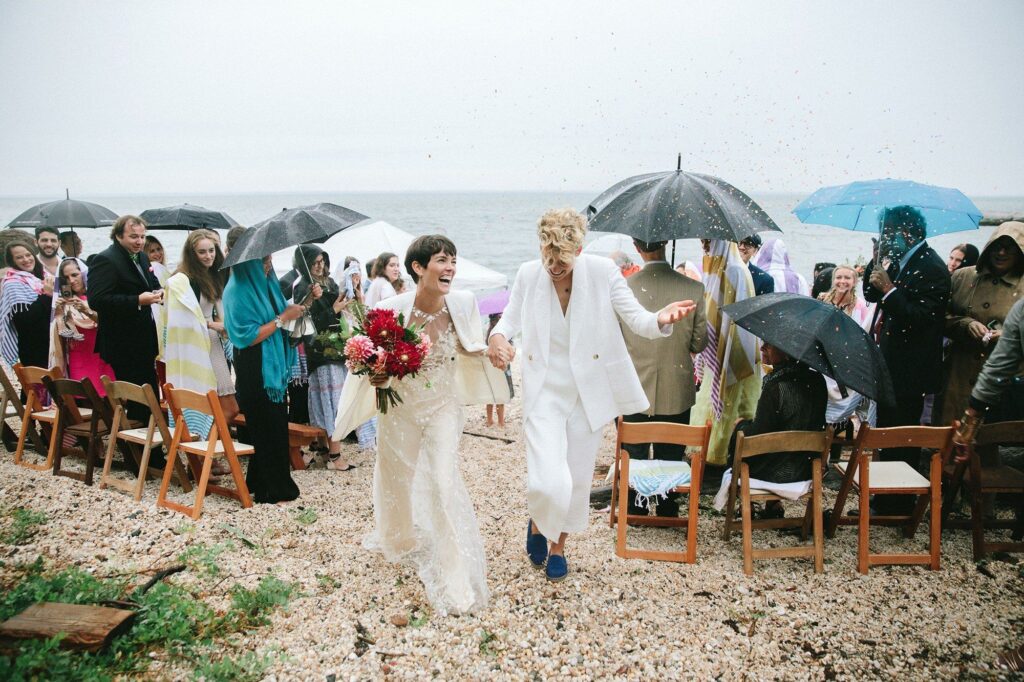 An outdoor beach wedding can be unpredictable. As such, you should be prepared to make your guests feel at ease during the whole duration of the ceremony.
Umbrellas and Parasols
While you may have a tent to protect you from the sun and rain, you may also need to prepare umbrellas in case there is a sudden downpour of rain. You can choose to use the umbrella or parasol as a souvenir for your guests to remind them of your outdoor wedding. Match them to the theme of your nuptials.
Fleece Blanket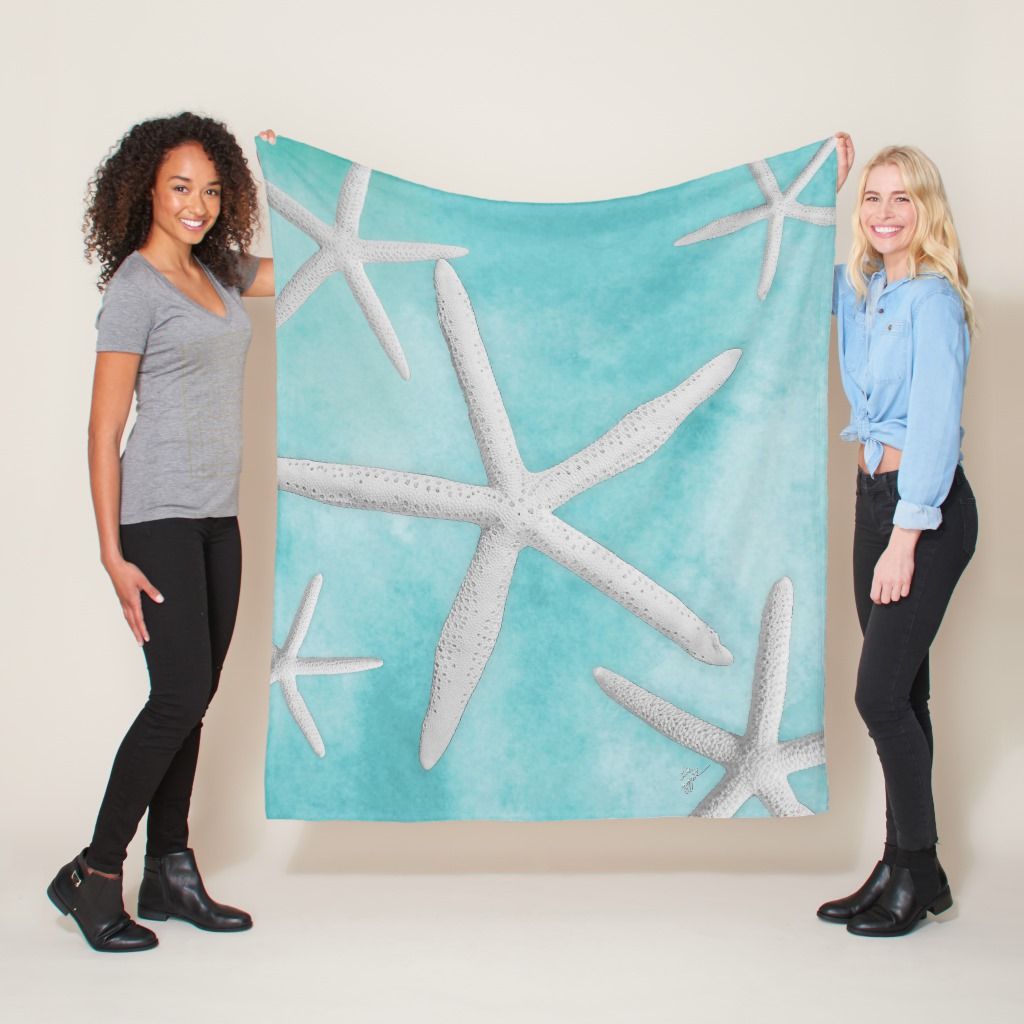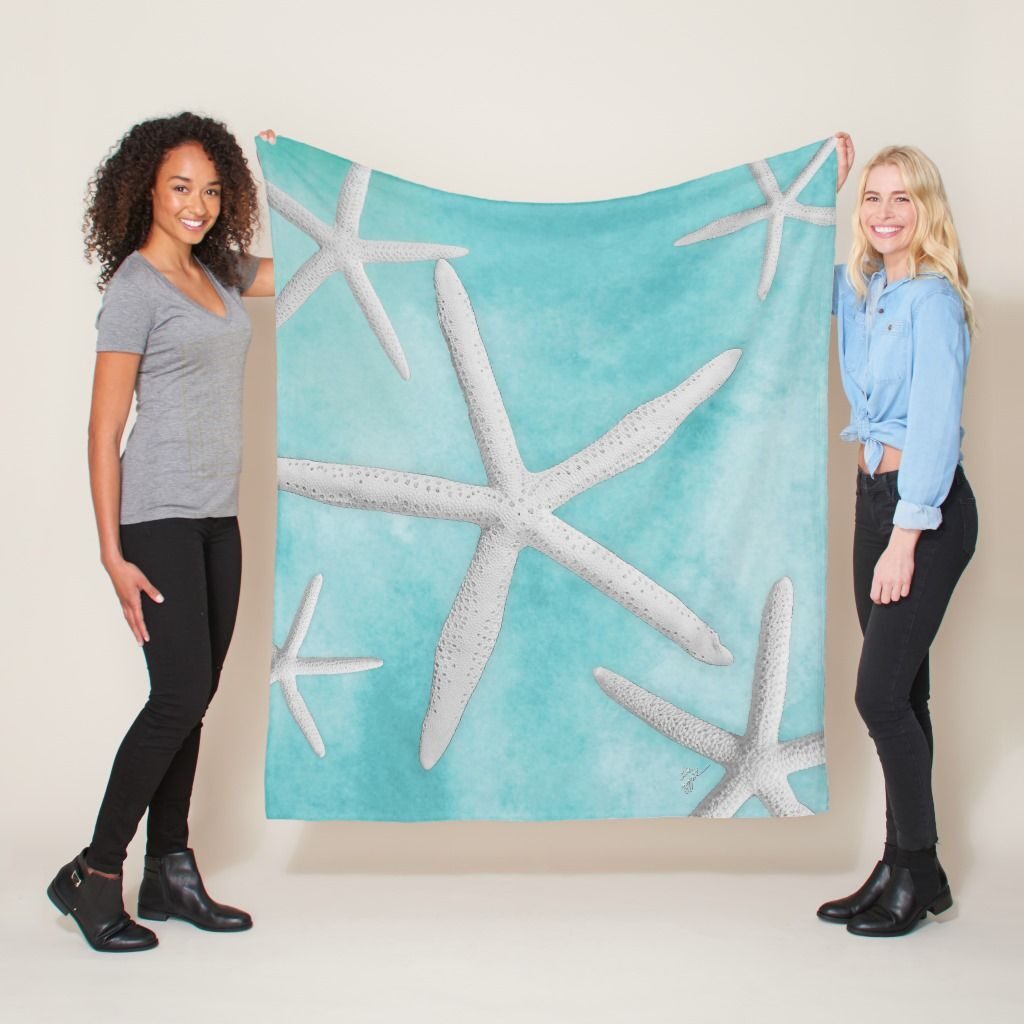 Outdoor weddings, especially if done late in the afternoon, can be pretty chilly. Make sure that your guests remain comfortable even if the party proceeds late into the night.
Bonfire
If you don't have the budget to throw in a fleece blanket for each of your guests, there is another way to keep them warm – light a bonfire. The fire can help your guests feel warm plus can be a party starter. There are tons of activities that you can do to keep your guests entertained.
Hydration Station
When you schedule an outdoor ceremony, one of the things that you must ensure is that your guests have a way to stay hydrated. By putting up a hydration station, they can quickly grab drinks and still enjoy the celebration.
Keeping Guests Happy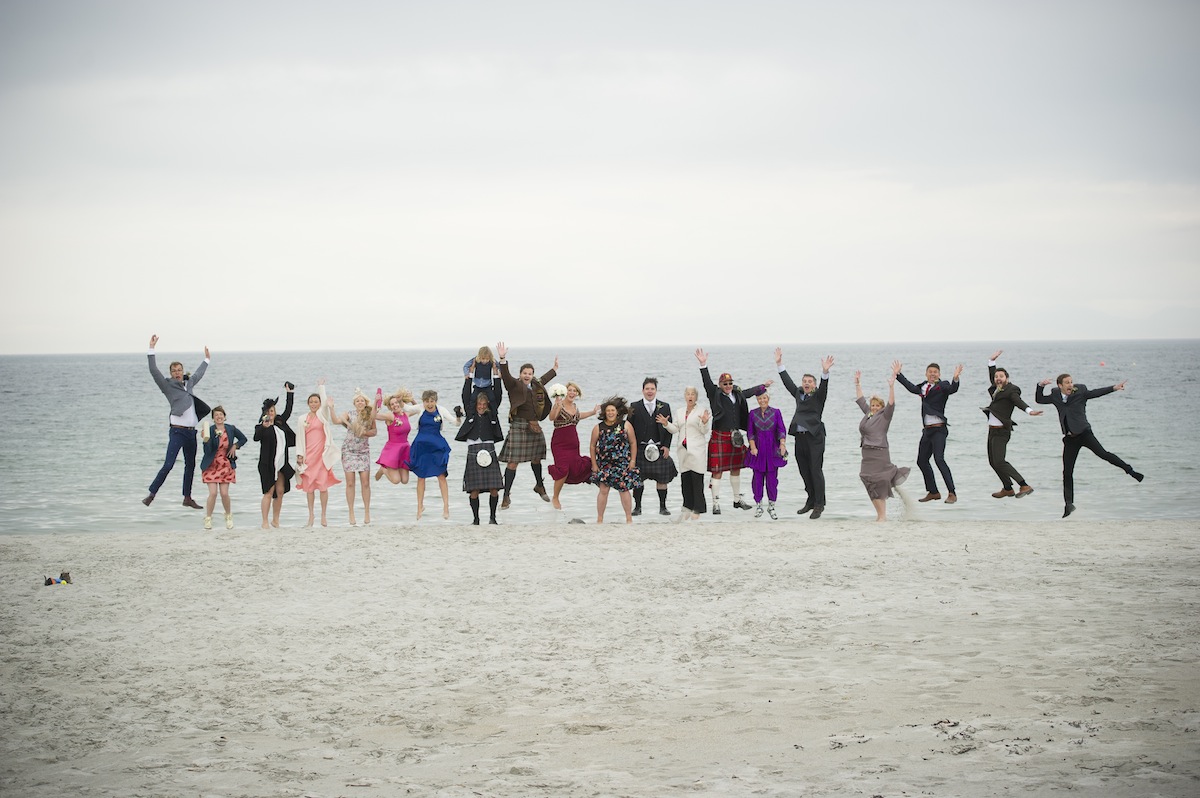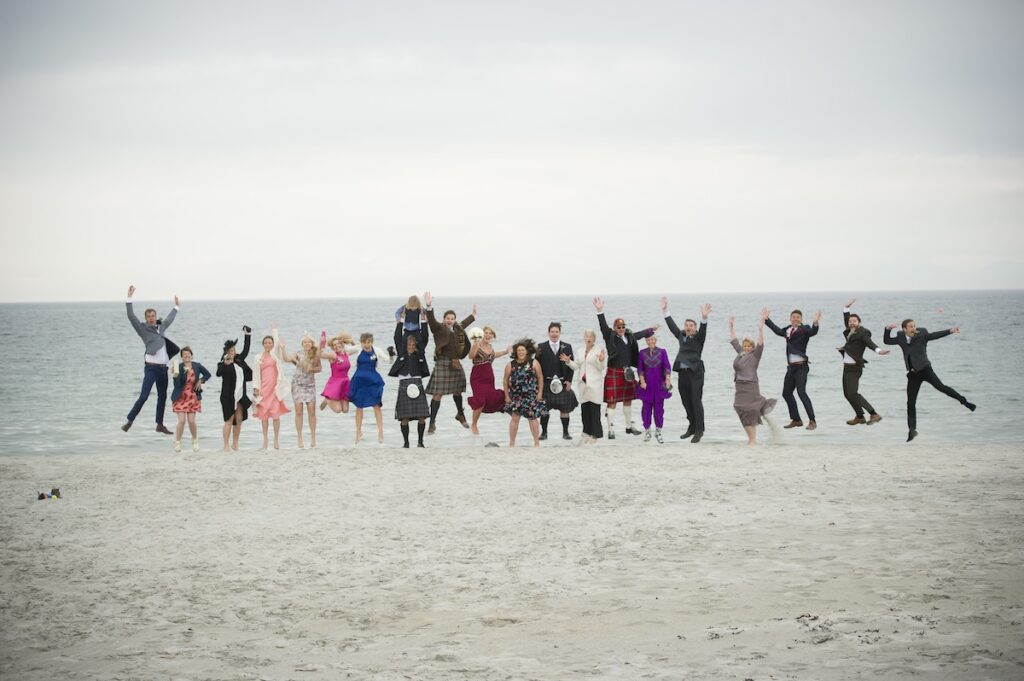 Beach Slippers
When guests arrive for your nuptials, one thing that you may notice with your female guests is their shoes. Many women wear stilettos to a wedding. You can't blame them, especially if they've been dying to get back into their gorgeous shoes after being at home during the quarantine. Make sure that you have beach slippers waiting for them to make them feel comfortable during the ceremony.
Touch-Up Station
Beach weddings can mean being exposed to the sun and wind, both of which are not good for hair and make-up. Make sure that your guests remain happy by setting up a touch-up station where they can retouch their makeup and re-do their hair. Besides, you don't want everyone looking haggard in your wedding photos.
Must-Have Reception Decorations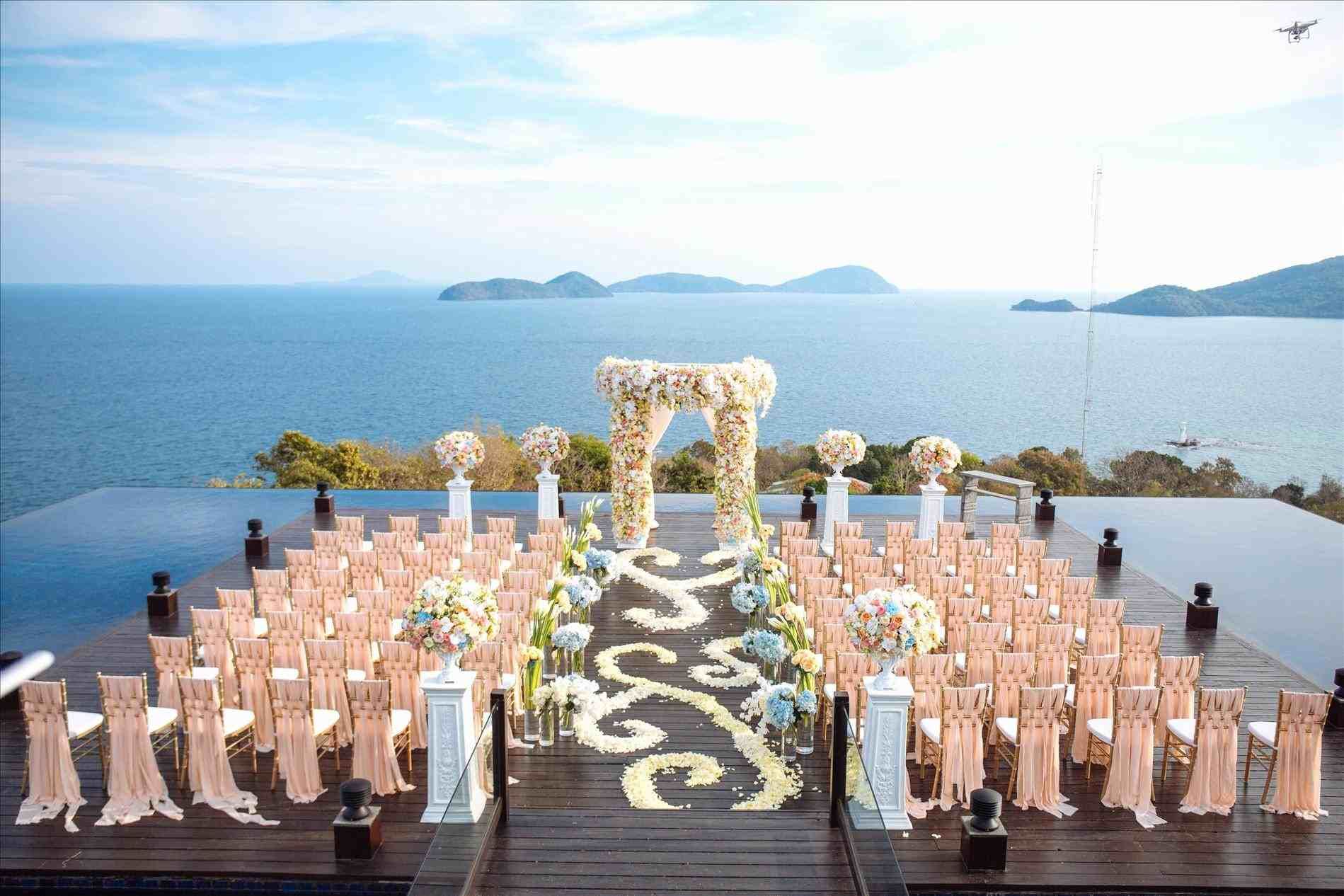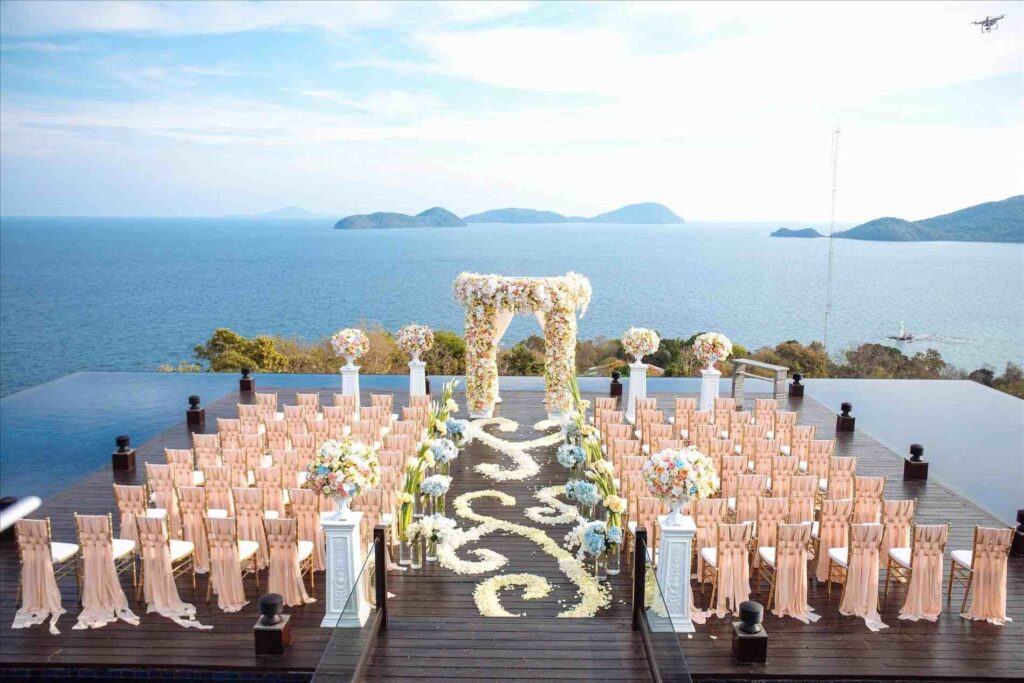 Know what decorations to have? Here are some ideas:
Lighting
When planning an outdoor wedding, make sure that you have standby lighting, especially if you are expecting the party to drag on late at night. To make sure that your celebration is still fun, use fairy lights or tiki torches, depending on the theme of your wedding.
Wedding Lanterns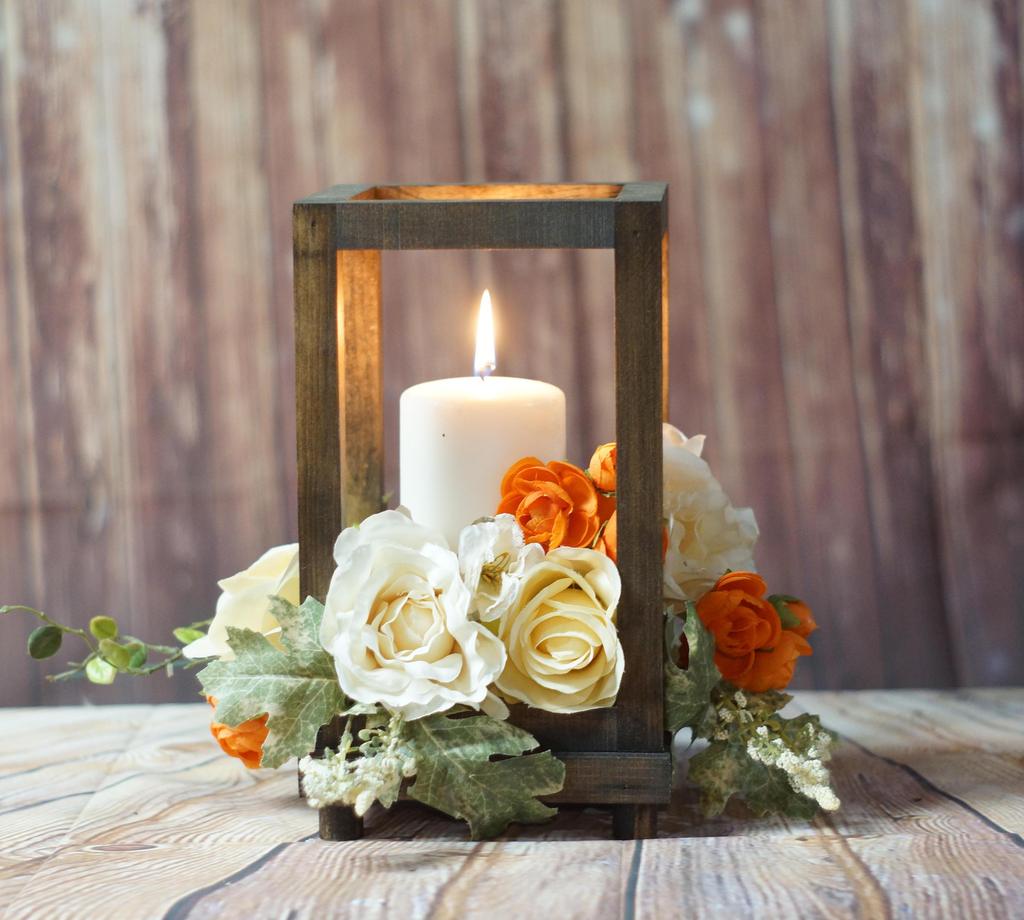 There is just something about lanterns that instantly perks up a venue. You can put up these lanterns and light candles inside. Or you can also put fairy lights inside for a steady source of light.
Sandwich Boards
Sandwich boards add an interesting touch to your decorations. You can write a thank you message or put reminders to keep your guests informed.
Wedding Wands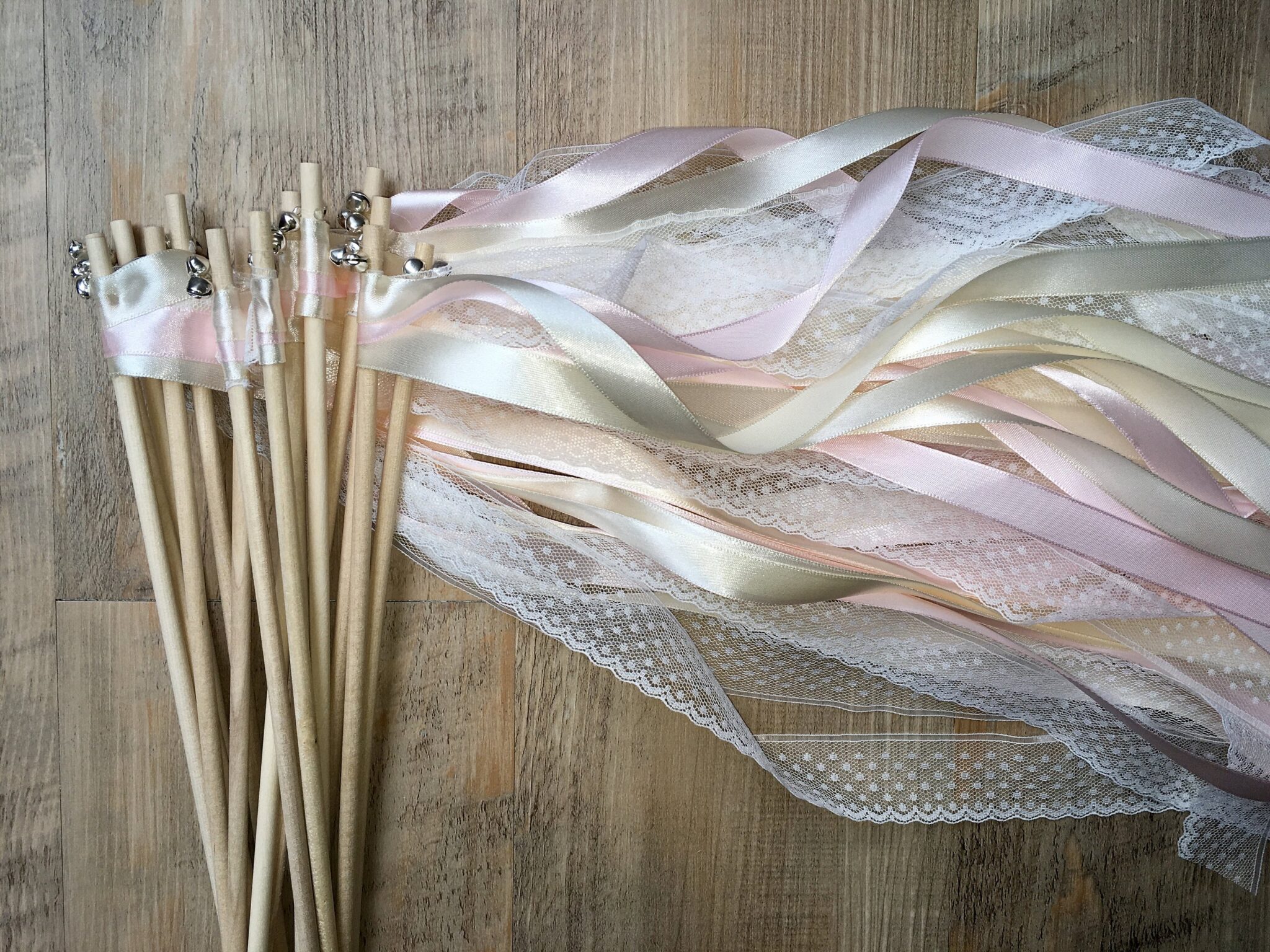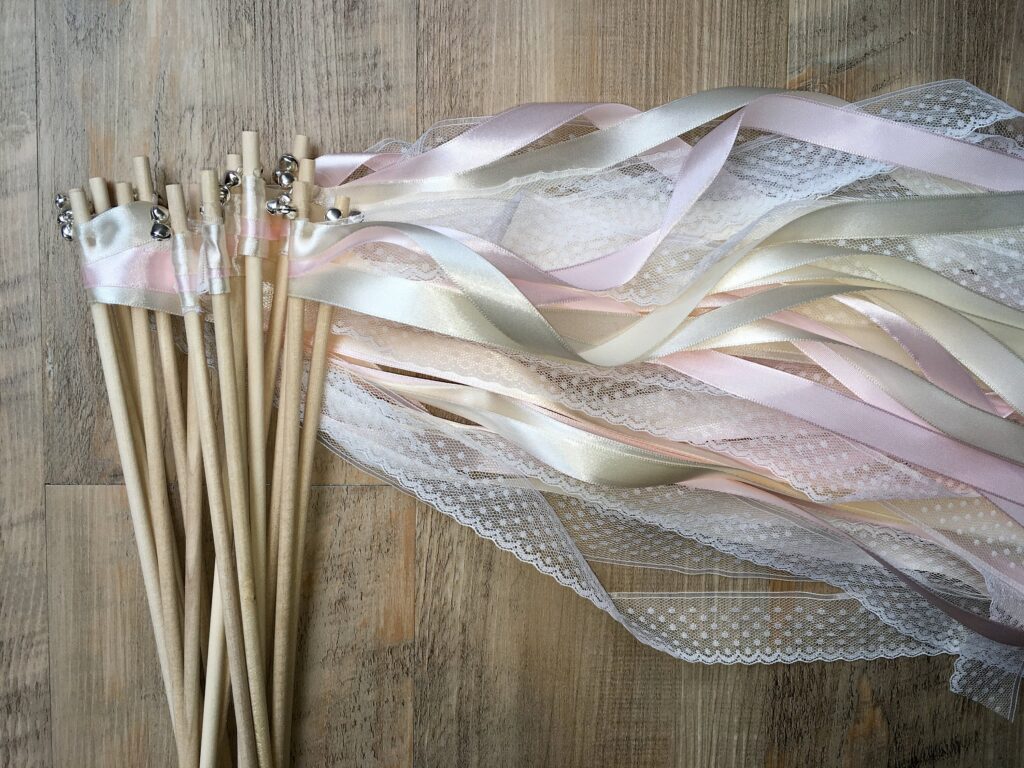 Another pretty touch to your decorations are wedding wands. You can easily DIY them while you are in quarantine. Use ribbons that match the theme of your wedding and make as many as you can. Imagine every guest waving these wands to celebrate your union. A true celebration indeed!
Sparklers
What could be more fun than having sparklers light up the night of your wedding? They also make an excellent opportunity for your wedding photographer to capture unique and fun moments.
Hosting a beach wedding can be tough, but once you know what you need to prepare, you can pull off an unforgettable one. Ensure that you have all things covered and review them with your partner, so you don't miss out on anything—delegate tasks to your partner. For example, you can have him choose the music while you focus on the decorations.