Your preferences as a traveler will largely determine what the perfect beach is for you. While some like open stretches of soft sand with lots of people and activities to keep them busy, others prefer the rough waves and high swells of deserted shores. Other factors like accessibility, scenery, and affordability can also play a role in making a particular beach enjoyable for you.
So, if vacationing at a beach is something you want to try in the near future, you need to know about some of the best beach destinations around the world. Knowing what each destination has to offer will help you make the right choice, depending on whether you like beaches for their tranquil ambiance or thrilling water sports.
You can spend a beach vacation relaxing under the waving palm trees with a favorite book or snorkeling and surfing in the clear waters of the sea. However you like to spend your time, a beach vacation has something for everyone. Not all beaches are made equal, however, so here's a list of the top five beach destinations in the world you must visit at least once.
Top 5 Beach Destinations in the World
1. Fiji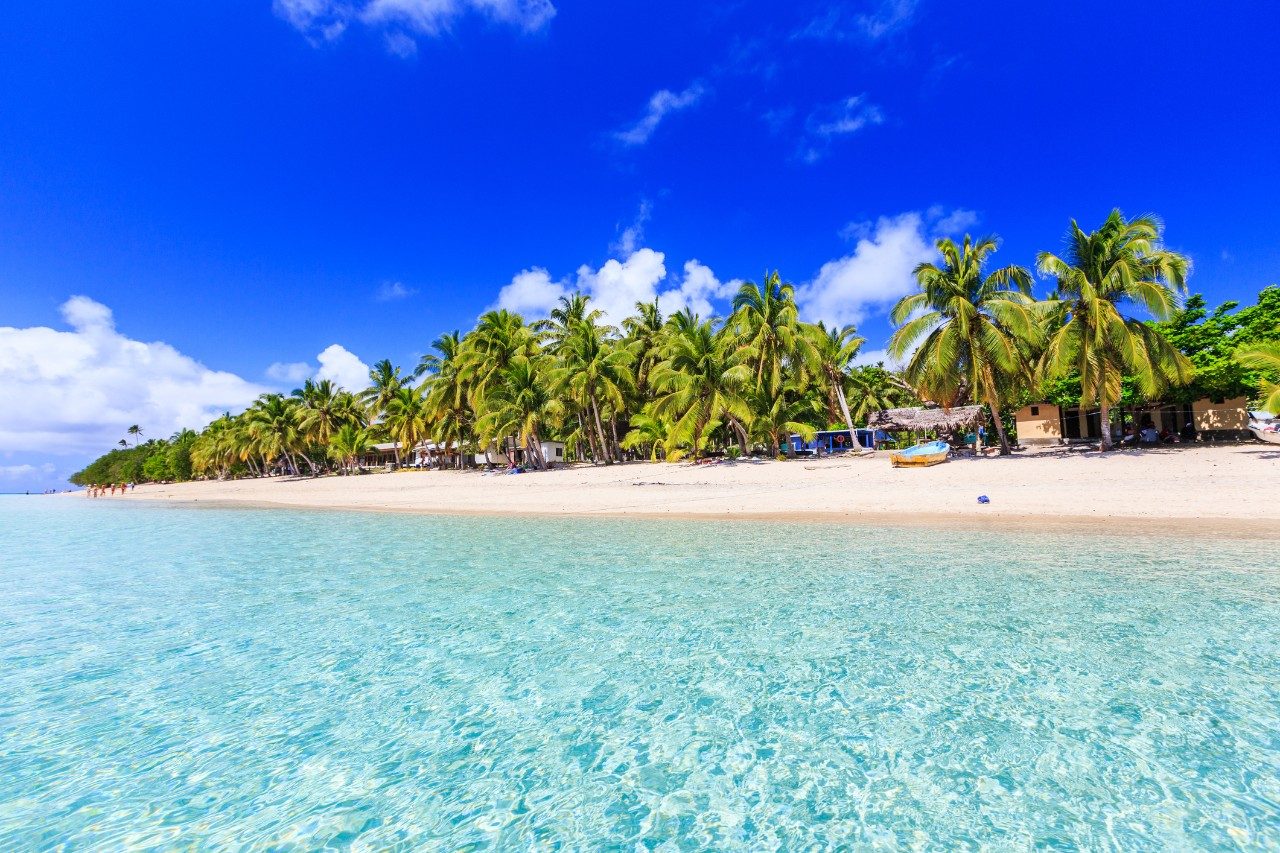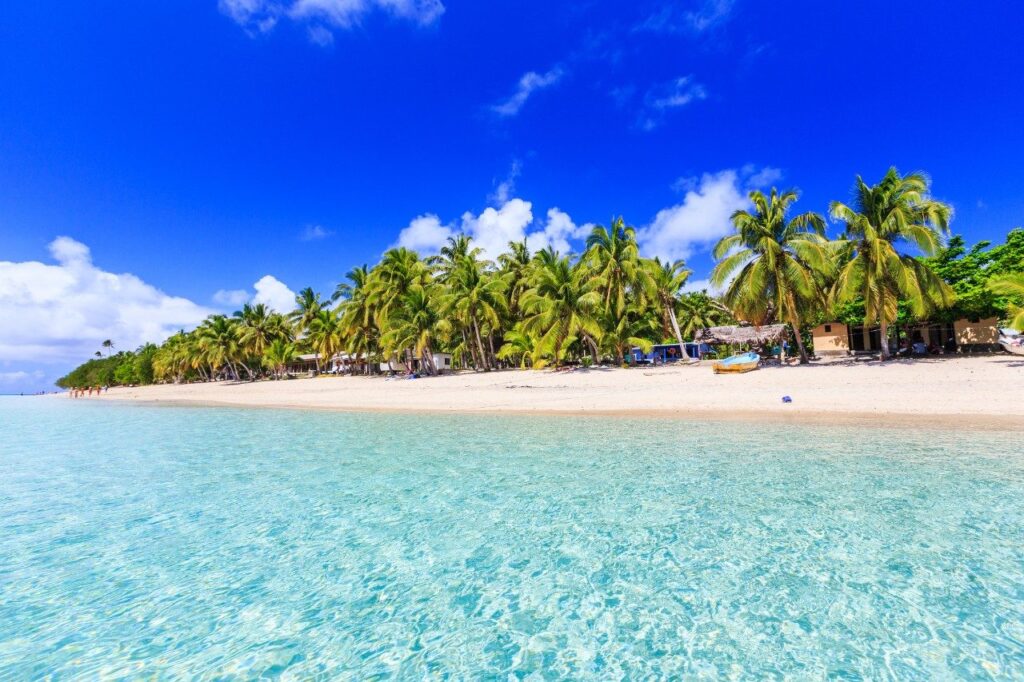 The glittering sands, luxury resorts, and turquoise waters of Fiji have made it into one of the most popular tropical getaways among all kinds of travelers. The archipelago boasts 333 islands offering amazing waves and beautiful coral reefs, which draw adventure-seekers, divers, surfers, and stand-up paddleboarders from across the planet.
With its breathtaking landscapes, relaxing beaches, and secluded villas and resorts, it is no surprise that Fiji is also popular among the lovebirds. It is, in fact, regarded as one of the top honeymoon destinations in the South Pacific.
If you're craving some privacy and solitude and would like to get away from reality for a few days, then the gorgeous Fijian beaches are the perfect destination for you. The country also has some amazing local customs and cuisines that will leave you wowed – such as the dizzying kava drink and impressive fire-walking rituals performed by local devotees and tribesmen.
2. Bali, Indonesia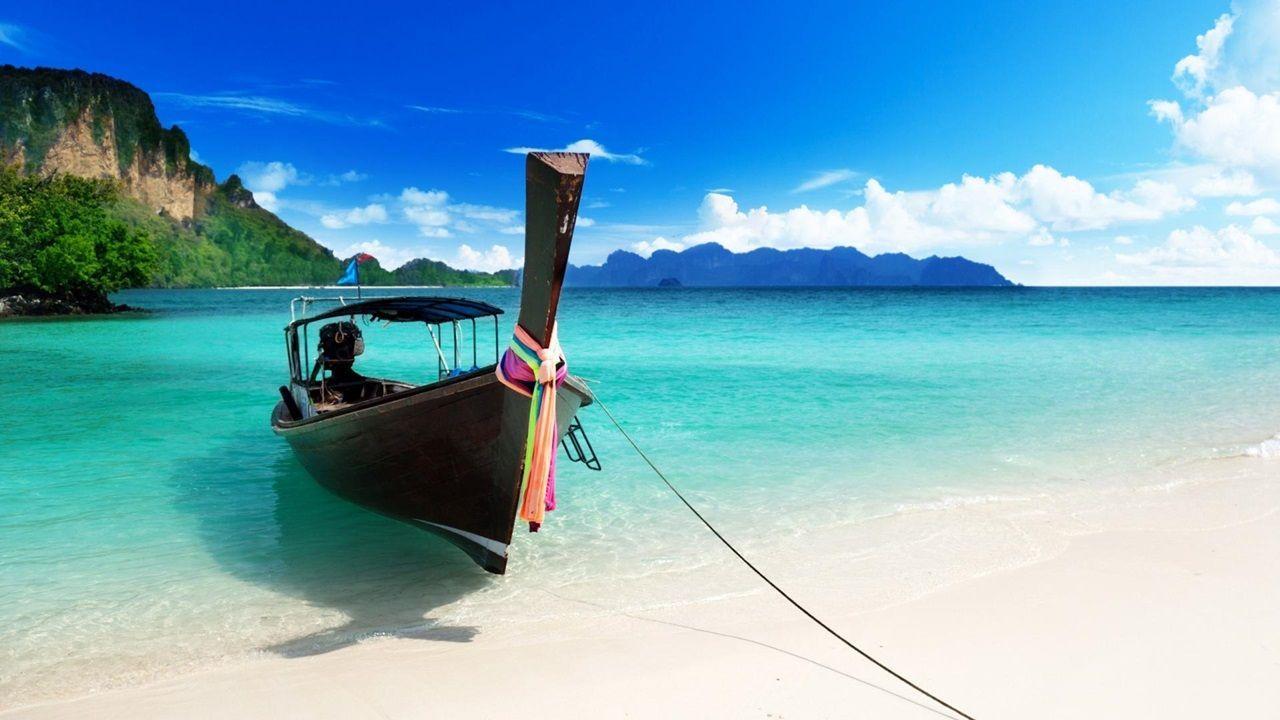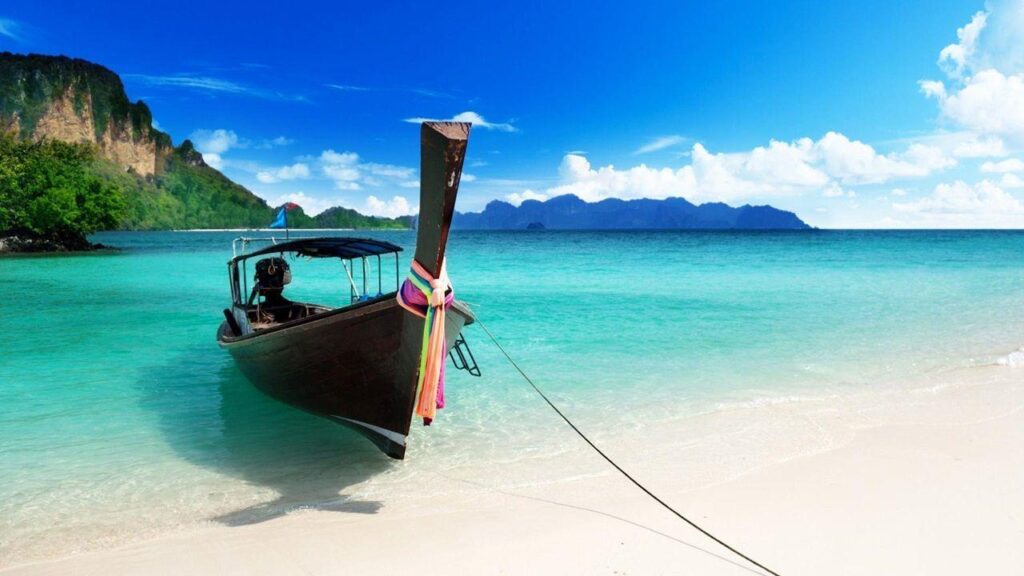 This is a destination that offers an almost unending array of stunning beaches with limestone cliffs, soft white sands, and thrilling water sports. Each of the beaches in Bali offers something unique and interesting to visitors, with the Canggu Beach favored by surfers and stand-up paddleboarders while the Sanur Beach is frequented by those chasing relaxation and romance. When visiting these beautiful beaches, make sure that you purchase a rash guard for swimming so that you can have a great time in the water.
If luxury and seclusion are what you're after, then you can opt for the opulent Nusa Dua neighborhoods with their tranquil beaches, luxury hotels, and calmer waters. On the other hand, the mainstream Kuta Beach will provide you with all the opportunities for socializing, surfing, sunbathing, and other normal beach activities that you need.
3. Queensland, Australia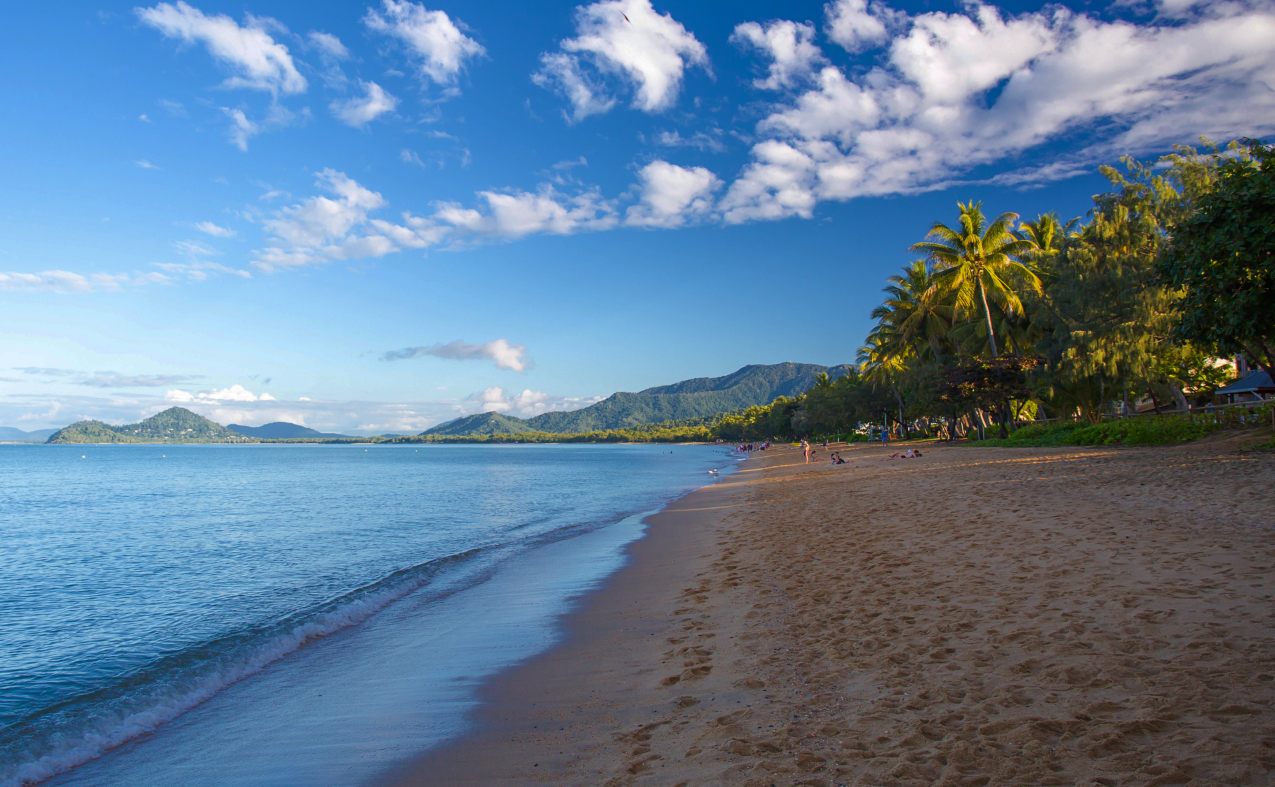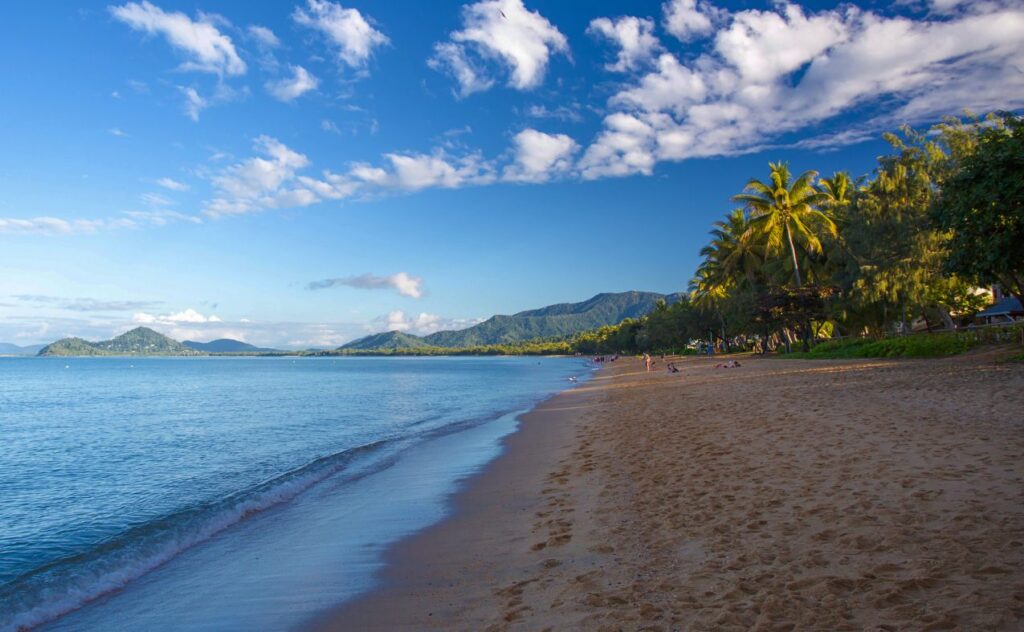 With over 7,000 km (or 4,340 miles) of coastline, the state of Queensland in Australia boasts hundreds of world-class beaches. For instance, Whitehaven Beach offers pristine silica sands and lush foliage unblemished by pollution and human habitation. The largest beach on the Whitesunday Islands, Whitehaven has won many awards proclaiming it to be the most beautiful beach in the world.
The Seventy-Five Mile Beach on the east coast of Fraser Island is a rugged stretch of rocky outcroppings and sand. It is the site of the famous Maheno shipwreck as well as many magnificent volcanic rock formations. Overall, the best time to visit the many gorgeous beaches of Queensland is between the months of April and October, when you will be able to enjoy plenty of sunshine and not as much rain.
4. Ibiza, Spain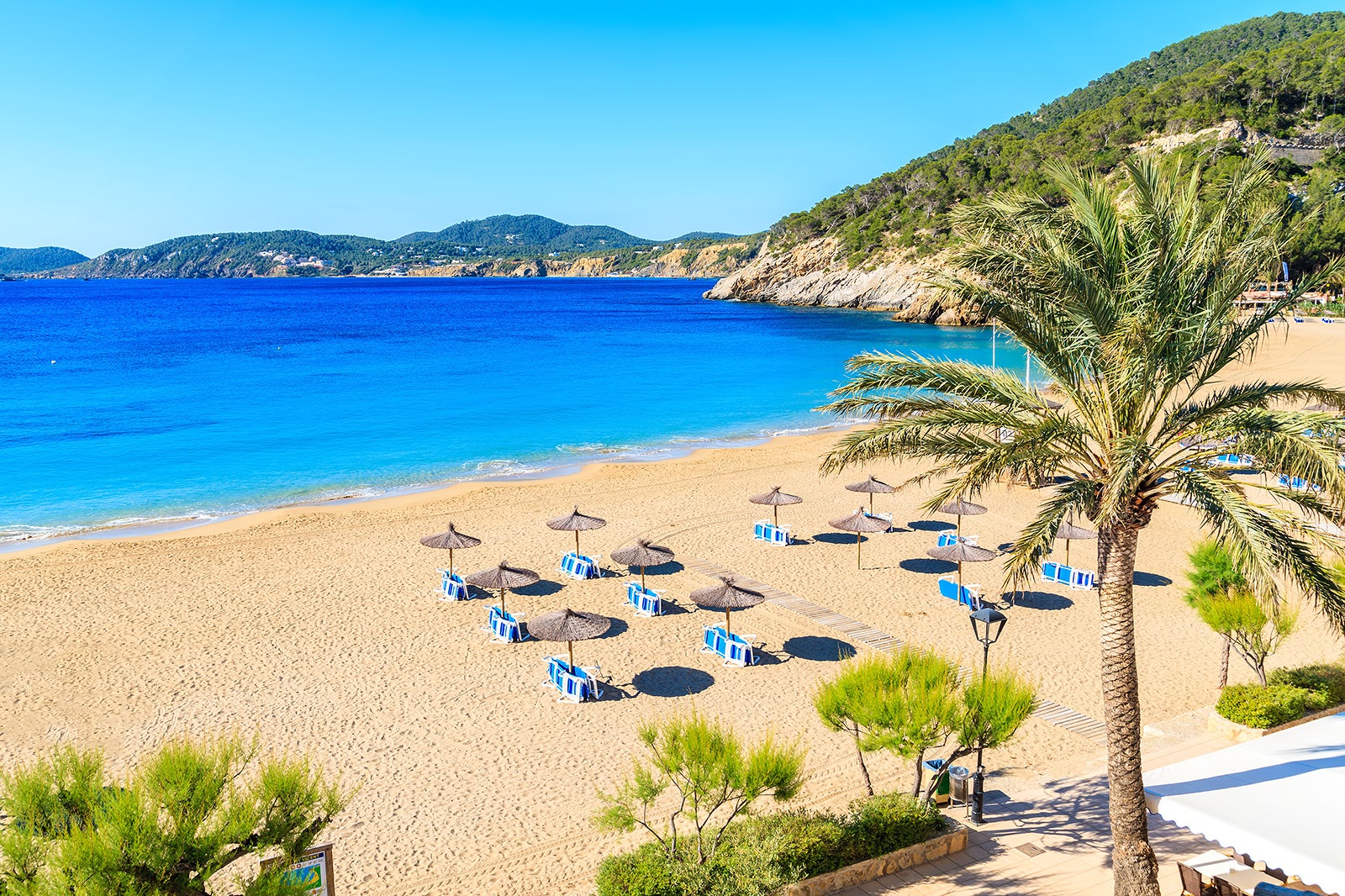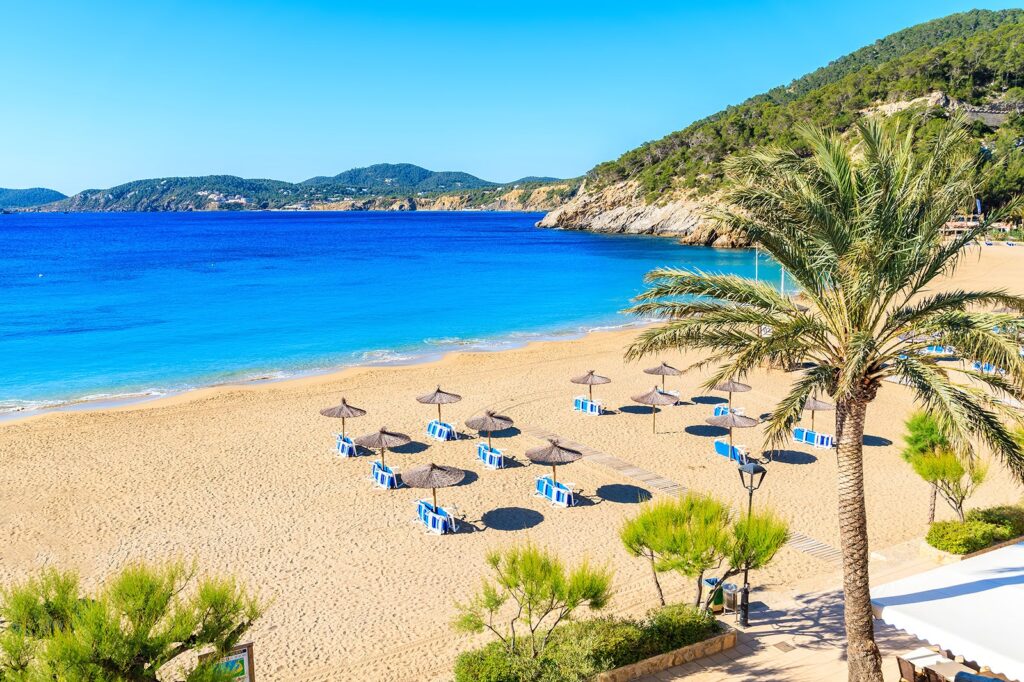 A ruggedly beautiful Spanish island situated in the Mediterranean Sea, Ibiza is known for its spirituality, hedonism, and bohemian spirit. It also has some phenomenal beaches to offer tourists, who can choose between cozy little white-sand coves and wild, vast bays. Impressive rock formations, warm sunshine, soft white sands, and rugged, unspoiled coves are some of what tourists can expect when visiting a Spanish beach.
You can choose the Benirràs Beach for a quiet, spiritual weekend away from the hectic rush of modern life, then move on to the Las Salinas for loud music, buzzing beach bars, and the party of a lifetime. Finally, you can visit the Cala Xarraca beach for some snorkeling, diving, and underwater exploration, only to settle on the Cala Mastella at lunchtime for a grand feast of delicious grilled fish and Paellas de Marisco.
5. Seychelles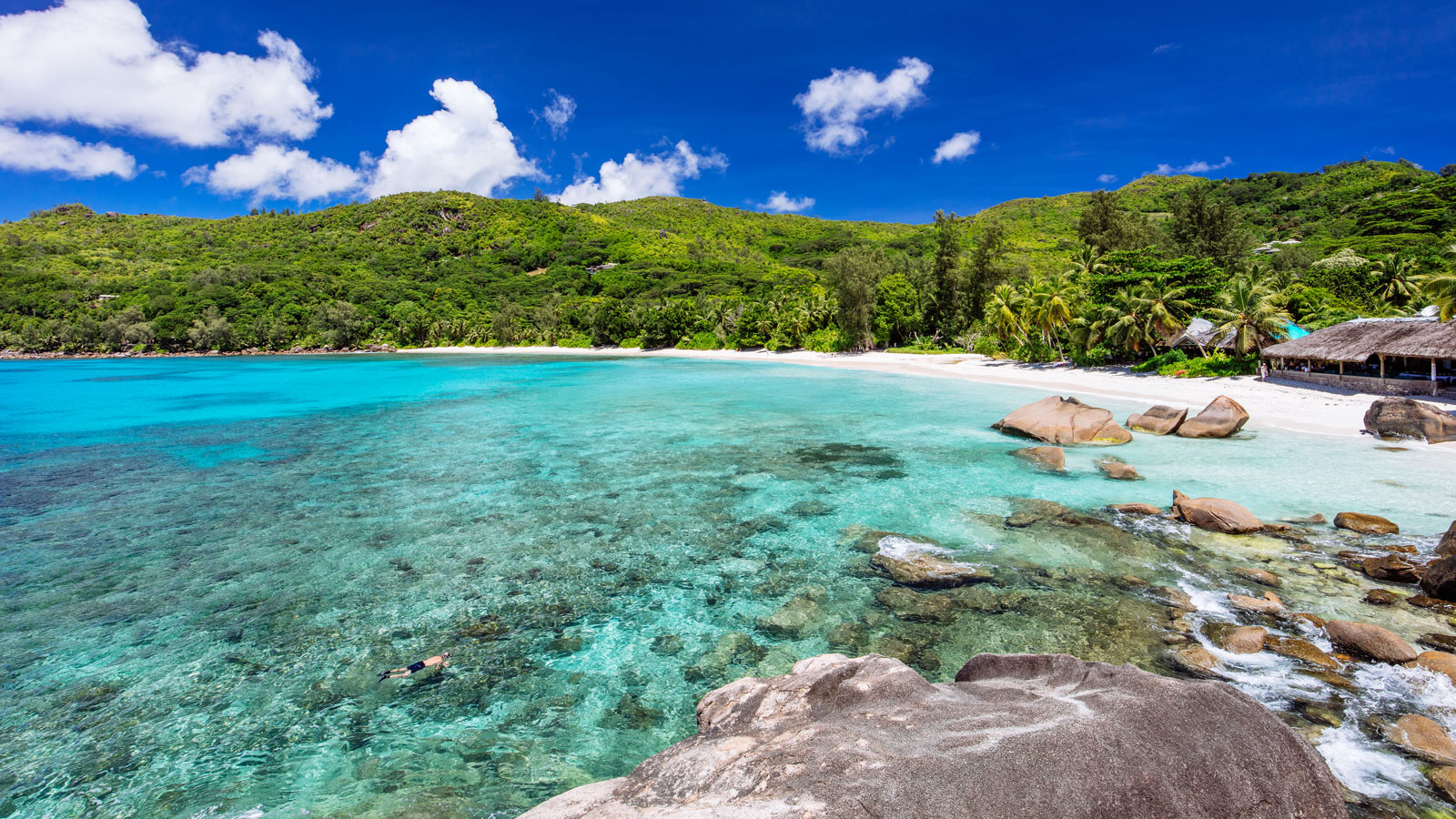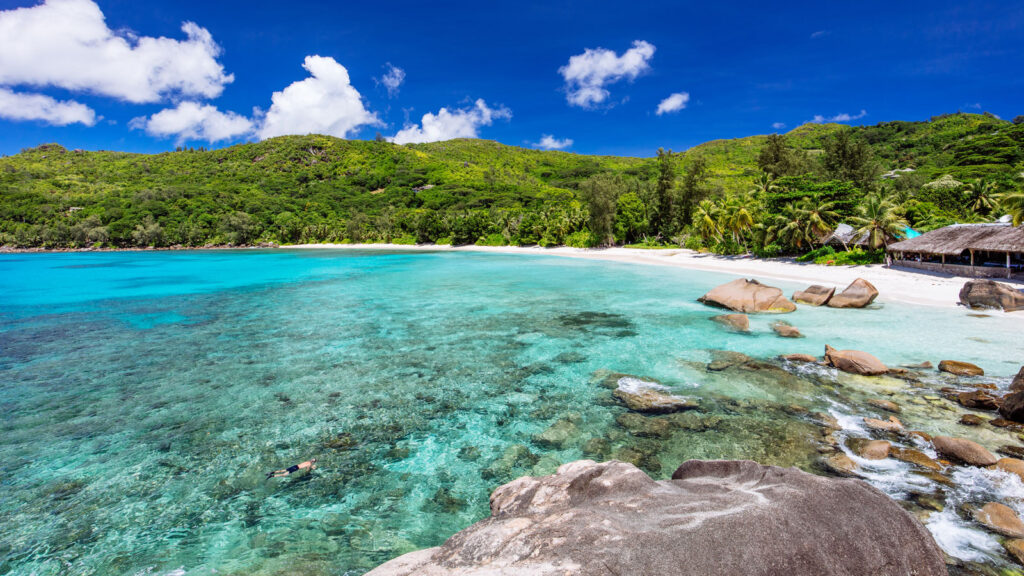 Nestled in the azure waters of the Indian Ocean, the idyllic islands of Seychelles offer alluring palm-lined beaches, luxury resorts, and creamy coconut curries that'll leave you hankering for more. Seychelles is the perfect destination for those who want a combination of local cultural experiences and the usual beach activities.
Seychelles also offers some of the best sites for adventurous water sports like surfing, kayaking, stand-up paddleboarding, and snorkeling. Mahé Island, Anse Lazio Beach, and Silhouette Island are some of the most popular places to visit in the country. Adrenaline junkies wanting to explore the stunning coral reefs and marine life of the Indian Ocean will find their Seychelles vacation to be worth every penny.
Wrapping Up
If you're a beach lover, there are some amazing seaside destinations around the world that you absolutely must visit. For the best experience, you should be careful to pack all the essential gear that you might need while at the beach. Wetsuits, paddleboards, personal floatation devices, sunscreens, and sunhats are some of these important items that you wouldn't want to forget when heading out for your next coastal holiday.
Source: