One of the fondest memories that I have of my wedding was the honeymoon that my wife and I took after we had gotten married. We had just gotten married and had just graduated from college in northern Idaho (which is absolutely gorgeous if you have never been there!).
We decided that we wanted a honeymoon that was unique to us. So rather than going on an international trip, we decided to go on a wilderness adventure together! If you're like my wife and I and you love the outdoors, be sure to consider these 5 wilderness destinations for you honeymoon!
1. Riggins, ID
2. Prescott, AZ
3. Vail, CO
4. Bishop, CA
5. Moab, UT
1. Riggins, ID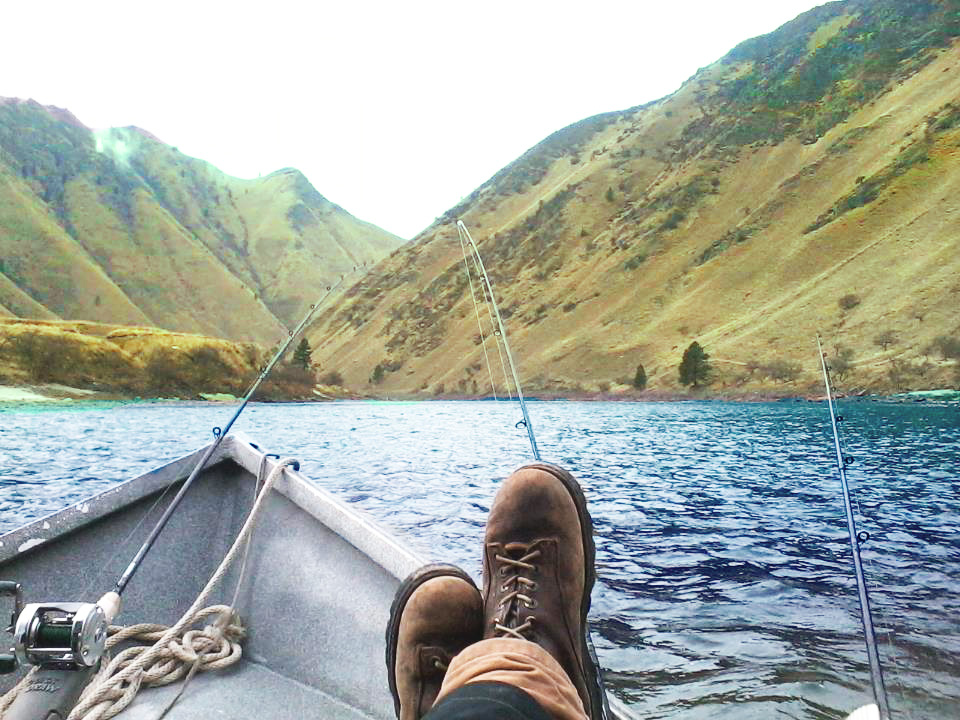 My wife and I honeymooned in the tiny town of Riggins, ID and absolutely loved it! We decided that we wanted to go camping and whitewater rafting for our honeymoon, which was one of the greatest trips that I can ever remember taking!
Riggins is within the Hells Canyon National Recreation area, which means that it is surrounded by pristine wilderness for you and your spouse to explore. If you're like my wife and I, you'll definitely want to check out one of the many whitewater rafting companies that guide on the Snake and Salmon rivers that flow near Riggins. If you've never been rafting before, be sure to check out this list of what to bring on your first rafting trip!
2. Prescott, AZ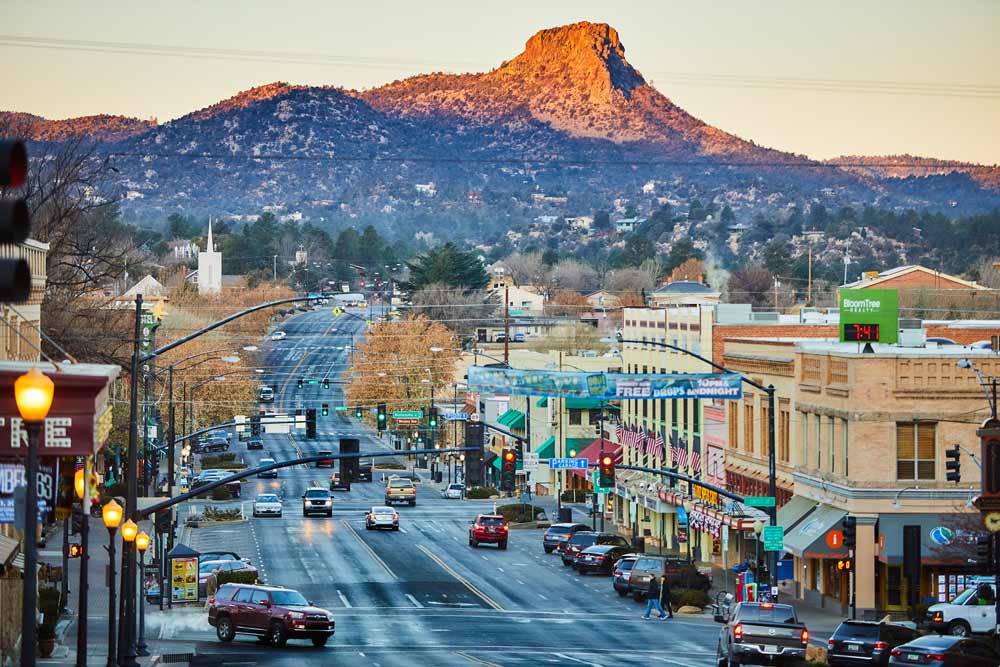 Another great spot to honeymoon is Prescott, AZ. Prescott is located about an hour and a half north of Phoenix, AZ, making it a pretty easy town to get to! One of the coolest things that you and your spouse can do while visiting Prescott is book a rock climbing guide.
Rock climbing is one of the best ways that you and your spouse can bond right after you get married. It's a thrilling experience to ascend the side of a rock wall while tied into a rope and harness! Don't worry though, the guides in Prescott are thoroughly experienced at safely setting up the ropes and belaying, so if you've never gone rock climbing before, you can rest assured that you're in good hands!
After you're done rock climbing, check out the historic downtown that dates all the way back to 1901! You and your spouse can get lost in the history of Whiskey Row, which is a set of historic bars that are still in operation today. Sip your whiskey where the gunslingers of the Old West used to and feel history come alive!
3. Vail, CO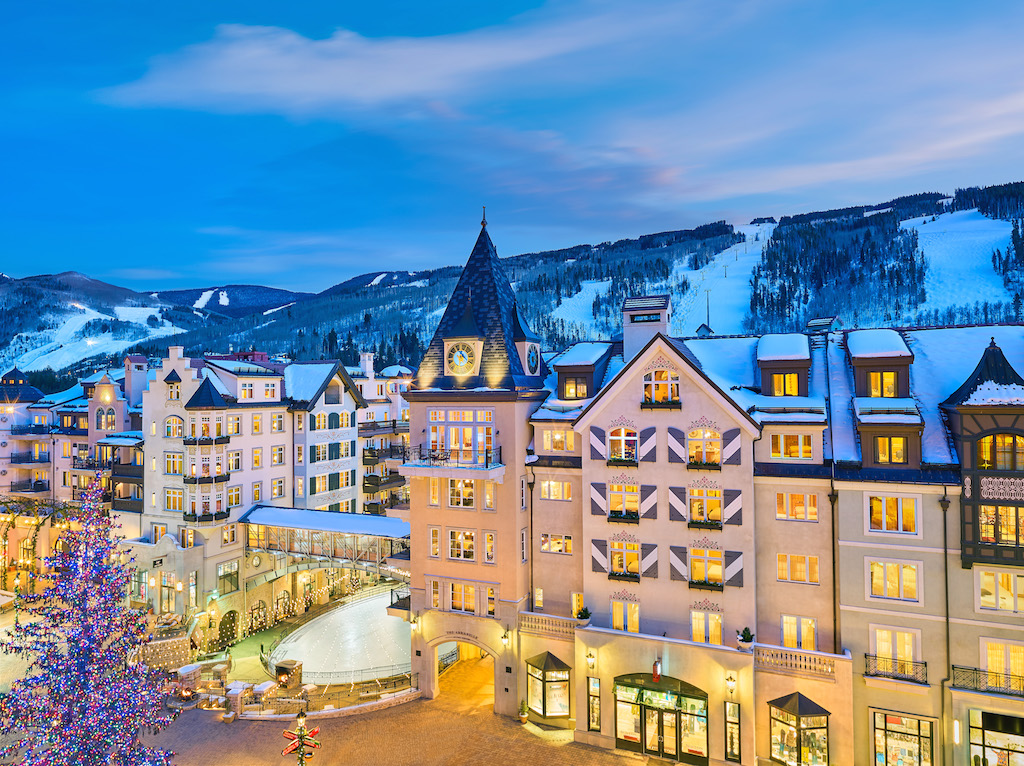 If you and your spouse want a more mountainous adventure, be sure to check out world-famous Vail, CO! Vail is nestled in the northern edge of the Sawatch mountain range. With an elevation of over 8,000', you'll definitely want to be sure to spend a few days in town before venturing up into the mountains above Vail to get acclimated!
Once you're used to the altitude, be sure to book a Jeep tour trip with one of the oldest outfitters in the valley, Timberline Tours. Timberline has been around since the 1970s, which makes them the oldest guiding service in Vail! Booking a trip with Timberline is exciting because their expert guides are so knowledgeable about the area and know exactly where to find the best spots to view wildlife!
If you've never seen Elk, Deer, or Moose, you'll certainly be in for a treat! The mountains that surround Vail are great habitat for each of these majestic animals. Now, when you're touring with a Timberline Jeep guide, they will instruct you on how to be safe and respectful around wildlife. But if you want to impress them, be sure to check out www.outdoorsbeing.com for tips on what to do if you do encounter a moose in the wild!
4. Tahoe, CA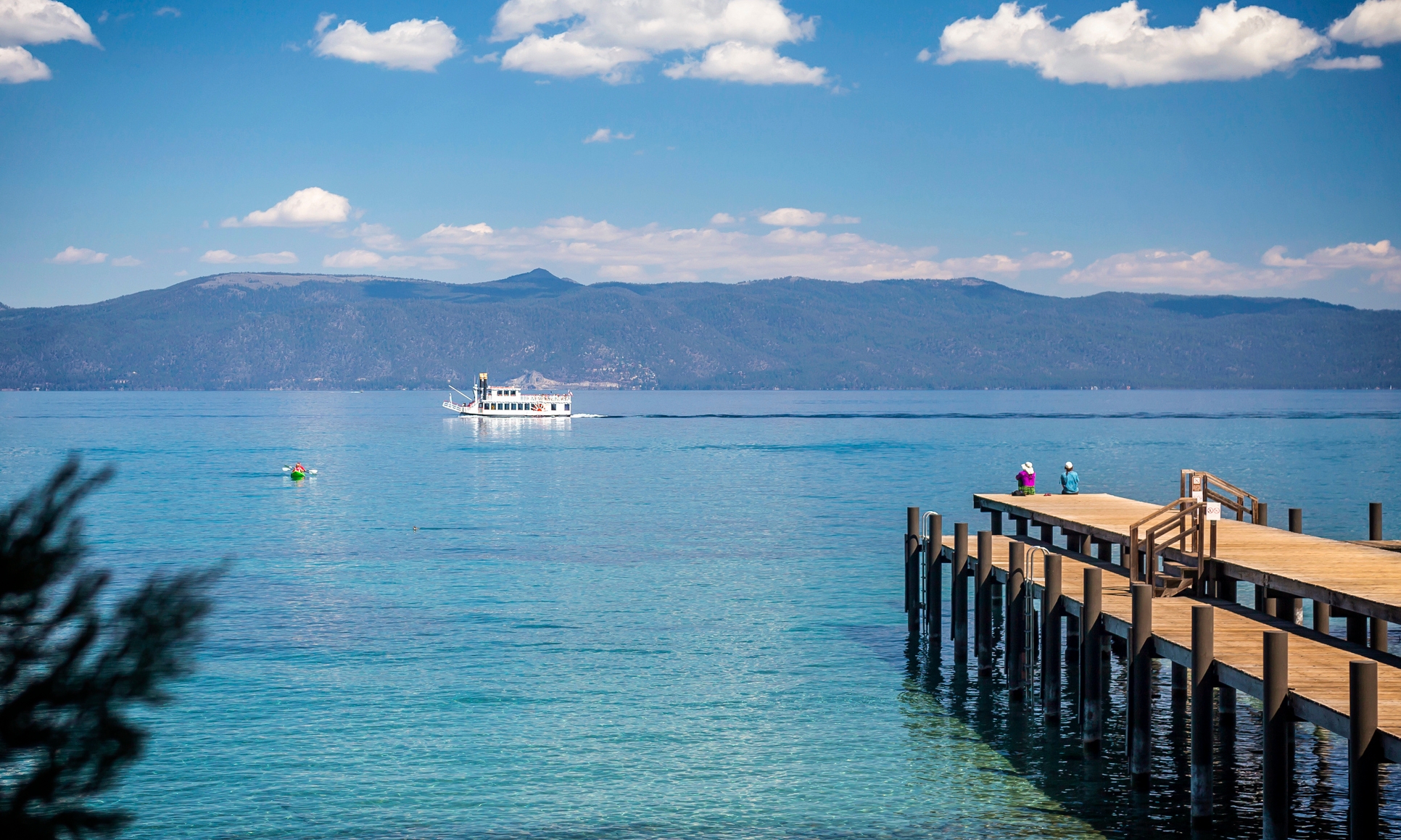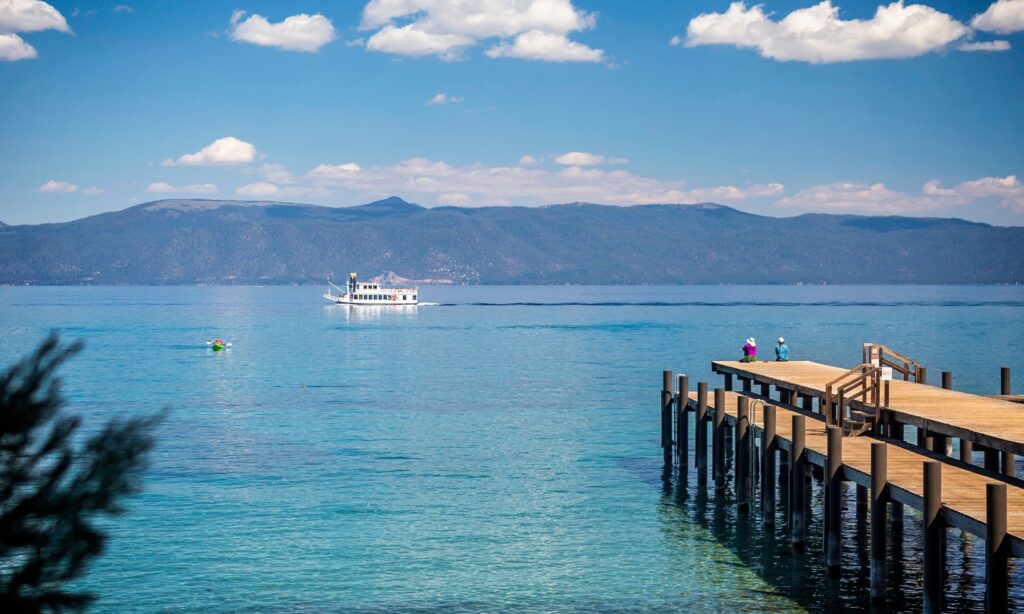 One of the most beautiful spots to honeymoon in is Tahoe, CA. Tahoe is home to one of the largest and most beautiful lakes in the US, Lake Tahoe! There are so many things for you and your spouse to do that the challenging thing will be narrowing the list down!
Two popular things to do are riding bikes around the trails that skirt the edges of Lake Tahoe and renting paddle boards to tour around the surface of the lake. Finding rentals for bikes and stand-up paddleboards is very easy to do! A quick Google search will reveal several reputable rental companies near Lake Tahoe.
When you're done adventuring with your spouse, be sure to hit up one of the awesome restaurants in town before heading back to your hotel or Air BnB for the evening!
5. Moab, UT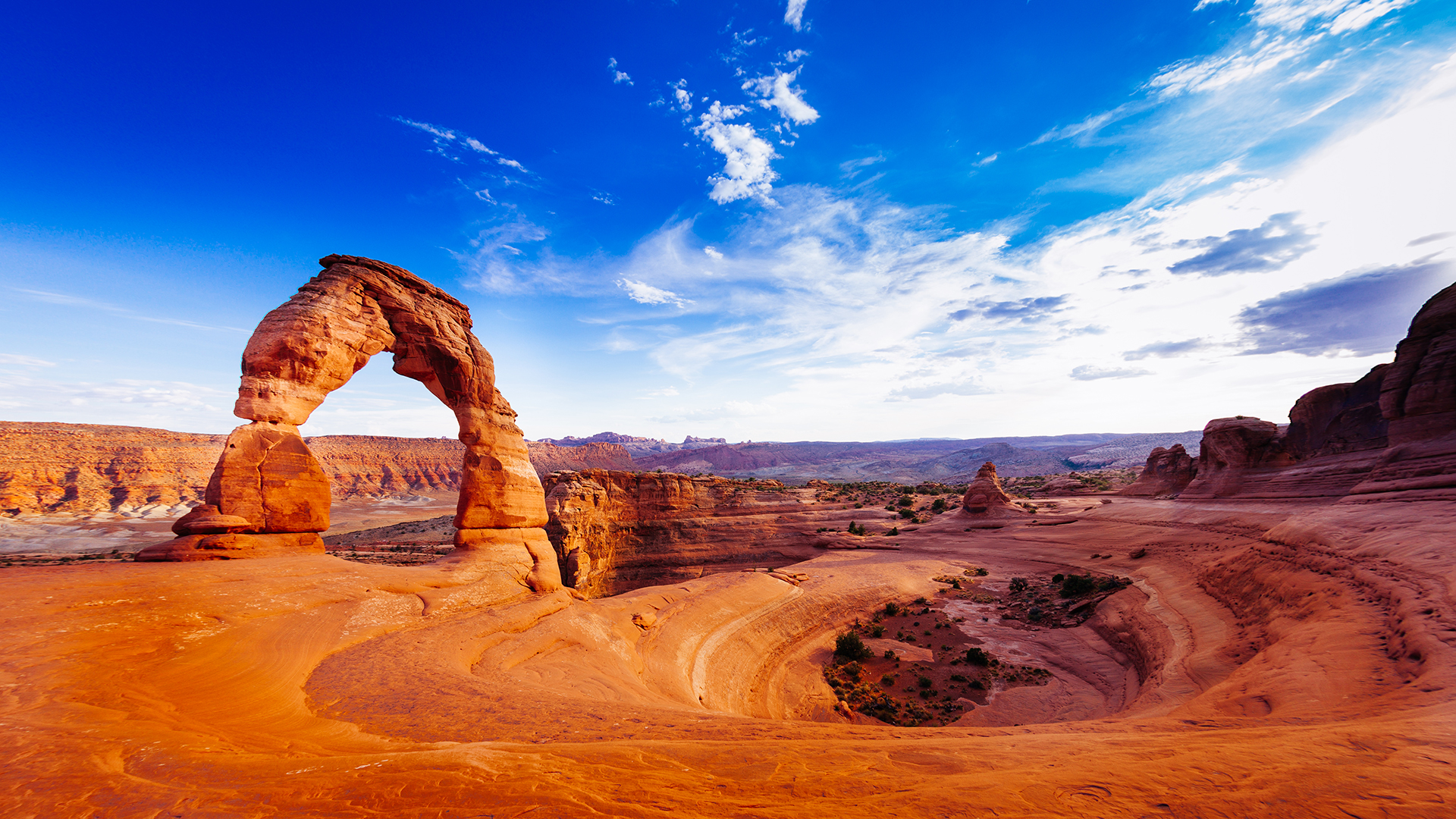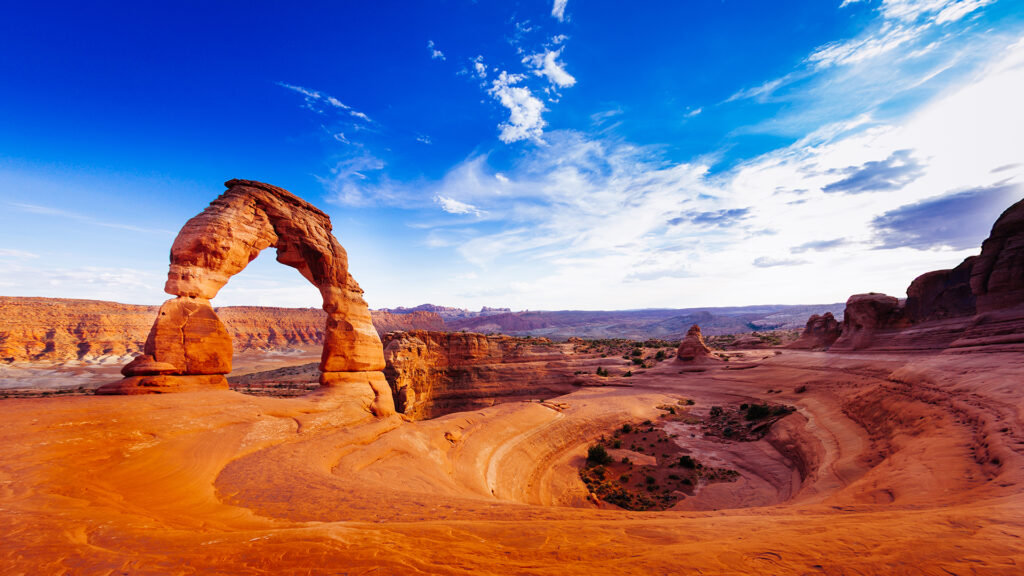 While all of the spots on this list are absolutely gorgeous, there is just something particularly spectacular about Moab, UT. Moab sits near the Colorado river and is surrounded by dramatic red rock cliffs. Take a drive along the Colorado River Road that follows the river north to Interstate 70 for a spectacular drive!
Аnd if you and your spouse are old western movie fans, be sure to stop by The Red Cliffs Lodge and Moab Museum of Film and Western Heritage! This place has just about everything that a western movie lover could ever dream of! Plenty of wild west films were shot in Utah as it was very much a part of wild west history. With its dramatic cliff faces and seemingly limitless labyrinths of slot canyons, it's no wonder Hollywood chose Utah to film so many western classics!
Final Thoughts
Your honeymoon is incredibly special as it's the first trip that you and your spouse will take together as a married couple. Take the time to celebrate all of the hard work that the two of you put into planning your wedding and start off the rest of your lives together with a trips to one of these amazing destinations that you'll not soon forget!