France is known the world over for being the country of passion, love, and romance, so it is the ideal destination for both weddings and honeymoons.
If you are considering tying the knot or honeymooning in La France, as the locals call it, here are six beautiful places that you will want to consider for your magical and romantic occasion.
Three Wonderful Wedding Destinations in France
You will find a wealth of wedding venues in France, ranging from spectacular Parisian buildings to converted farmhouses in gorgeous rural settings. While the most beautiful and sophisticated wedding venues may be on the expensive side, it can be more than worth splashing out for luxury locations.
But there are plenty of other beautiful wedding destinations in the country if the following three are not within your budget.
1. The Shangri-La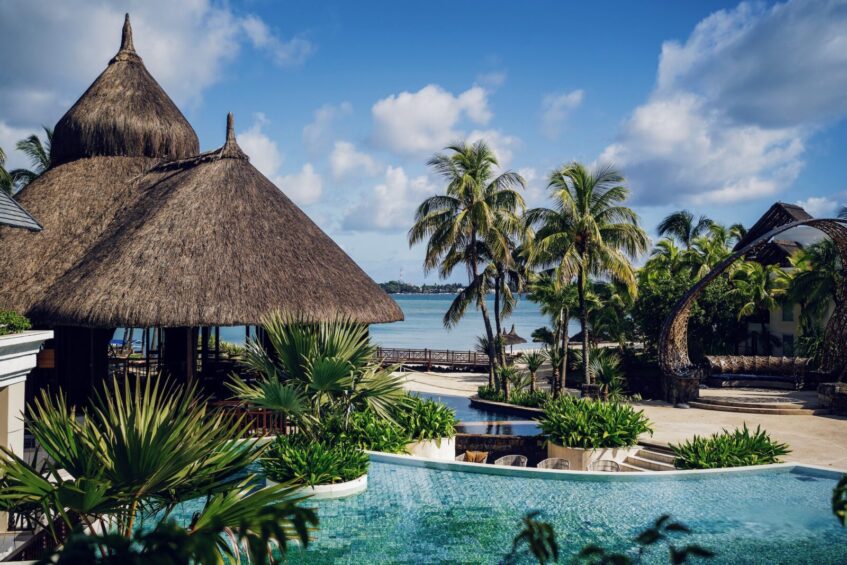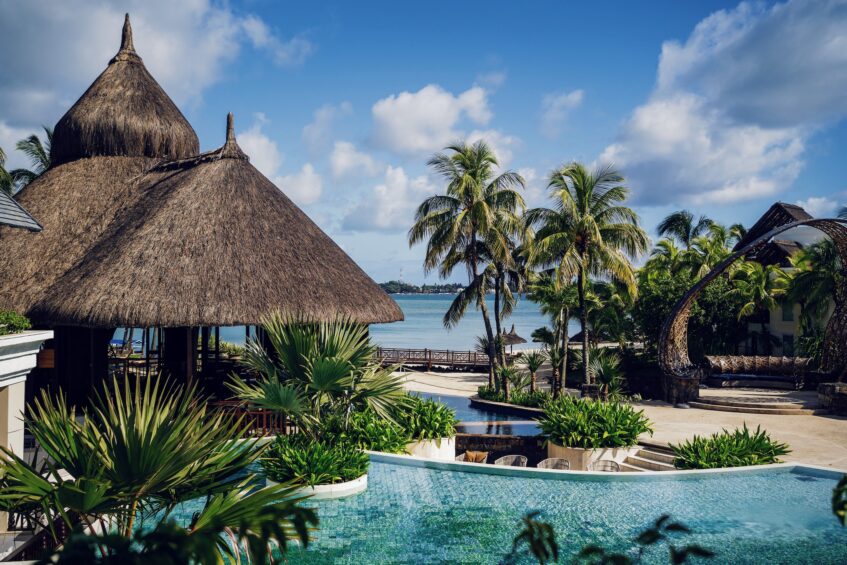 One of the most luxurious hotels in Paris is the world-renowned Shangri La, which was previously the home of Prince Roland Bonaparte, the grandnephew of Napoleon Bonaparte himself.
In 2010, the venue was restored to its former glory. And it is the ideal setting for a wedding that no attendee will ever forget.
Some rooms have terraces that offer spectacular views of the Eiffel Tower, so you may want to consider staying here on your honeymoon as well as using the hotel for your wedding reception.
The large and elegant Grand Salon reception room has space for more than a hundred guests, and the hotel's Michelin-star restaurant can provide all the gorgeous gourmet food you could want to make your wedding a celebration to remember.
2. Chateau De La Motte Husson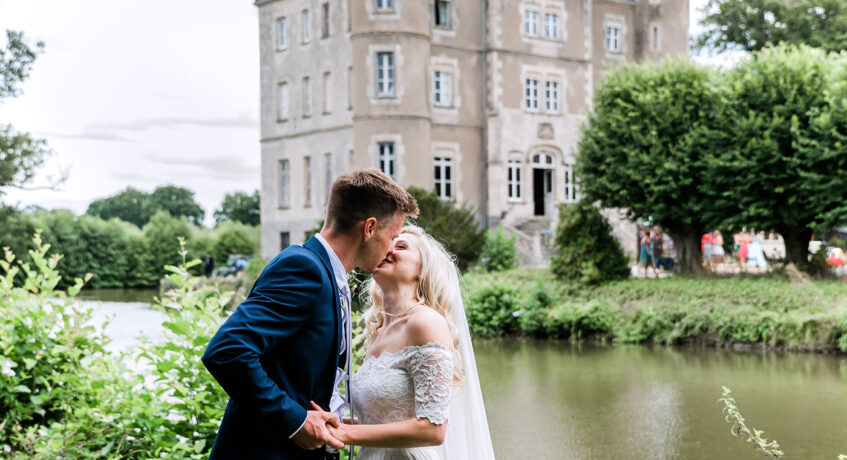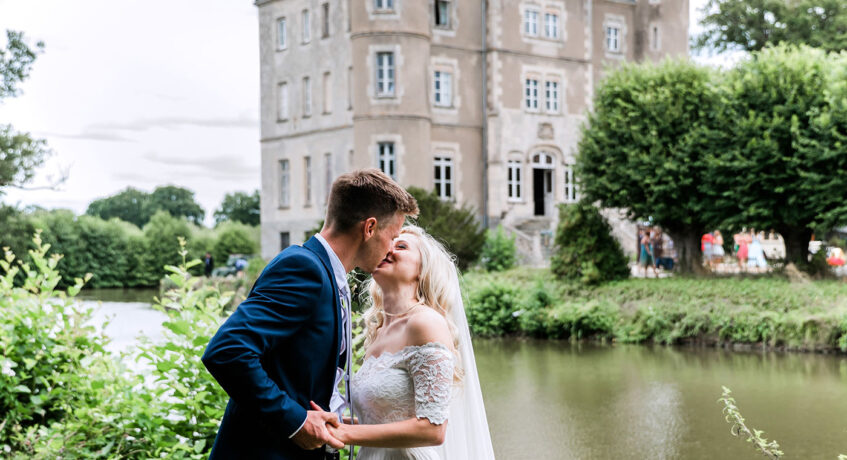 Surely, any romantic would love to get married in an authentic French chateau. If a chateau sounds like the ideal place to hold a wedding and wedding reception, then look no further than the Chateau De La Motte Husson.
The neo-renaissance chateau is situated in the small market town of Martigné-sur-Mayenne and sits among twelve acres of breathtaking rural scenery.
The chateau's grounds contain many outstanding features, including a walled garden, stables, an Art Deco orangery, and a majestic moat. The chateau itself boasts forty-five rooms across five floors. For a truly fairytale setting, head to Chateau De La Motte Husson.
3. Chateau Grimaldi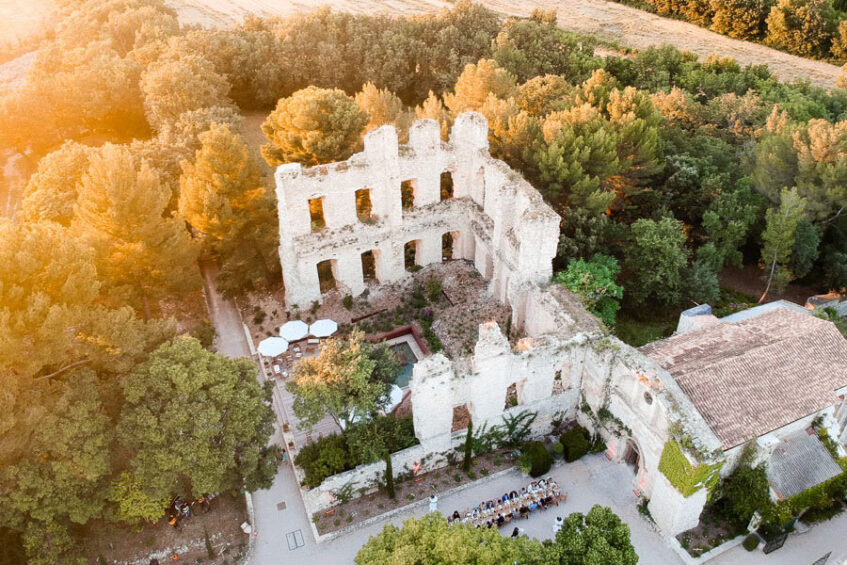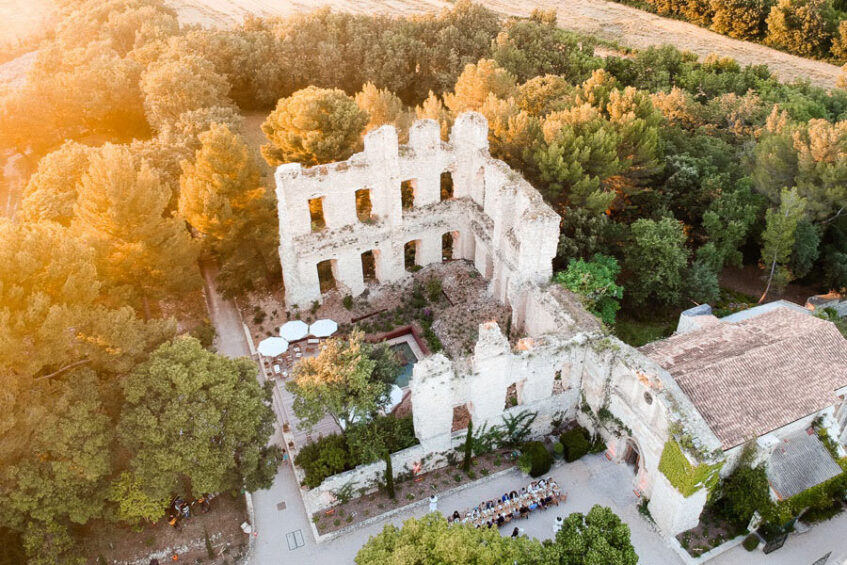 Another spectacular chateau that is perfect for a fairytale wedding is Chateau Grimaldi in the South of France. Named as one of the most beautiful properties in the region by Vogue Magazine, the seventeenth-century Provençal-style residence is full of charm, character, and luxuriousness.
And there is a chapel on-site, so you can get married on the grounds and then hold a reception to remember in the chateau itself.
Three Gorgeous Honeymoon Destinations in France
There are many places in France that make ideal destinations for magical honeymoons. Here are three that you will definitely want to consider.
1. Paris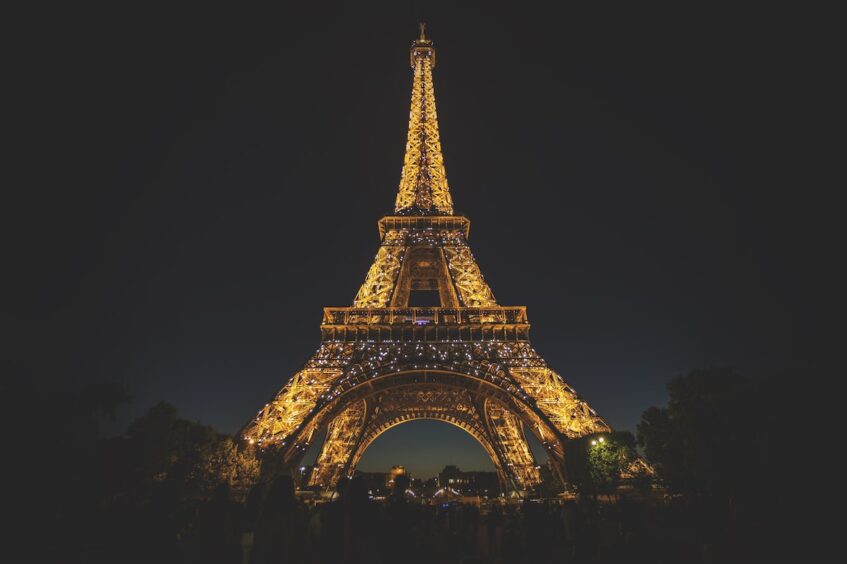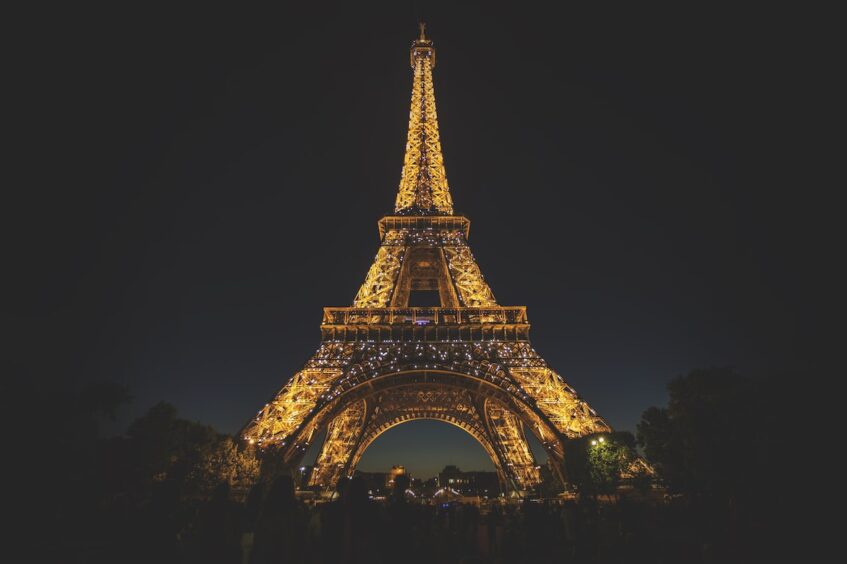 As the romantic capital of the world, Paris is a first-choice honeymoon destination for many couples. Simply wandering through the old streets and soaking up the atmosphere atop the magnifique Eiffel Tower will stir passions inside you, but Paris has lots more to offer honeymooning couples, from fashion hubs and fine dining to museums and art galleries.
Of course, you can also visit world-famous sites like L'Arc de Triomphe, Notre Dame, and The Louvre.
Nothing says romance and passion quite like Paris.
2. Bordeaux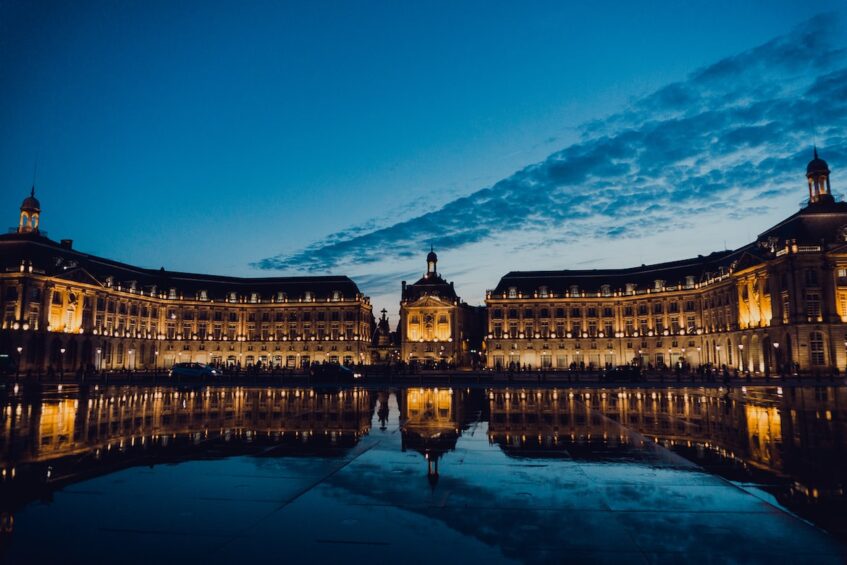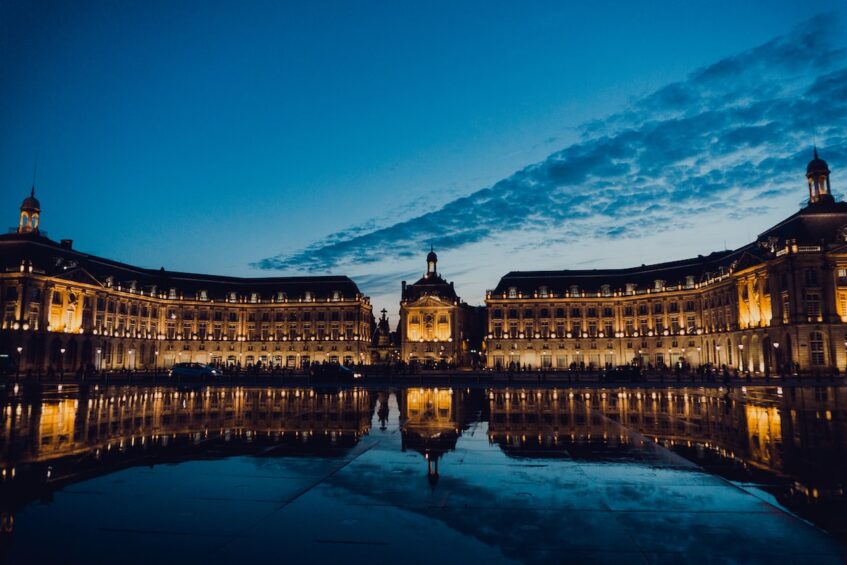 The region of Bordeaux is well known for its world-famous wines, but there is plenty more to do and see in the area besides visiting the sprawling vineyards. The Atlantic coast is not far away. Nor is the ancient country of Perigord, which is home to beautiful medieval villages such as Sarlat.
Furthermore, there are literally thousands of ancient castles throughout Bordeaux, so it really is a fairytale destination. You will also want to check out the famous truffle markets in the region. The one at Périgueux is arguably the best.
3. Cannes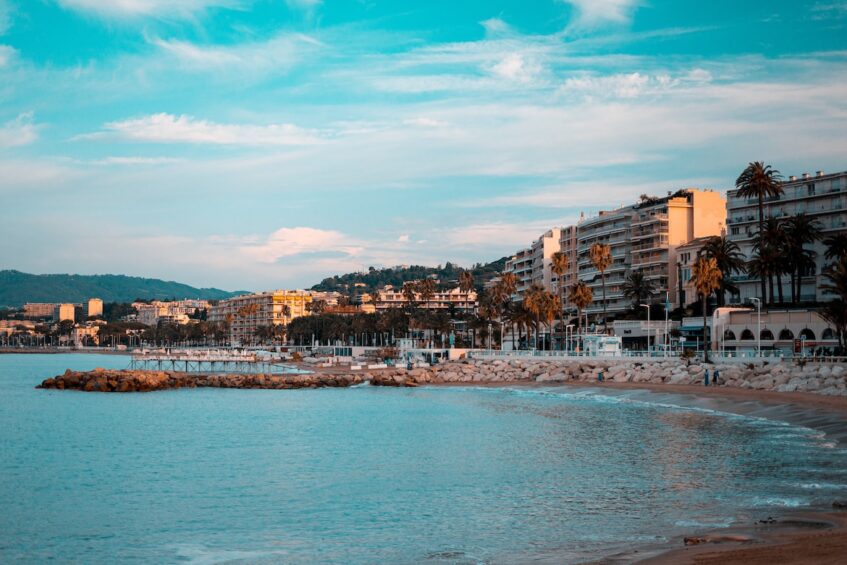 Cannes is not just home to the world's most famous film festival. It also has plenty to offer honeymooning couples all year round.
Situated in the heart of the French Riviera, you can stay in a luxury hotel overlooking the ocean, such as the Hôtel Barrière Le Majestic or the Belle Époque Palace, and take strolls along the coast and through the palm-tree-lined La Croisette promenade.
Cannes is also home to world-class shops, like Louis Vuitton, Hèrmes, and Cartier.
Learn French Ahead of Your Trip to France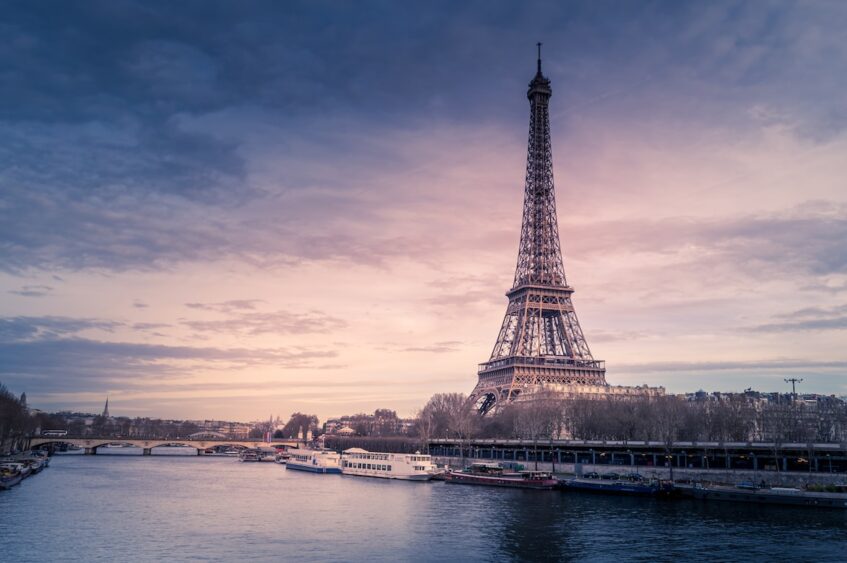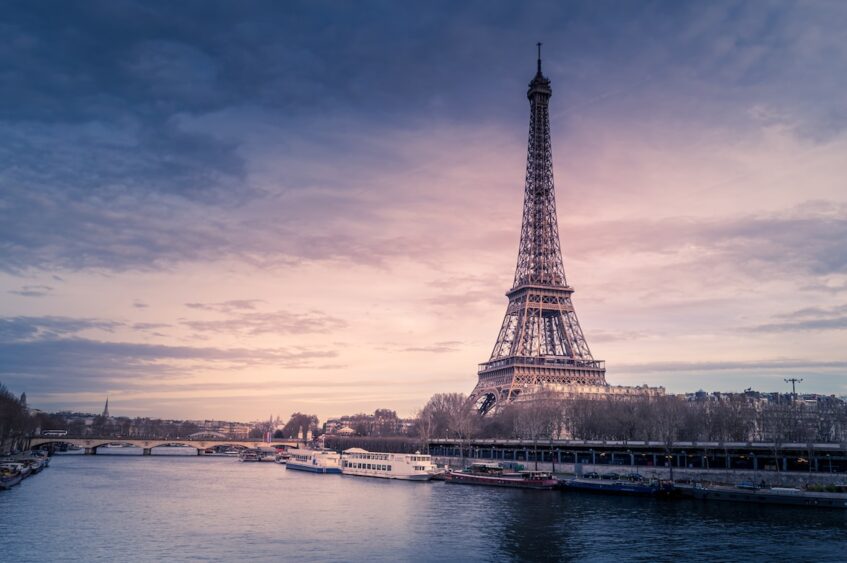 If you are planning on getting married or honeymooning in France, you will want to plan your wedding budget and your honeymoon budget before you arrive. It will also be worth your while learning a little French.
Sure, you will have plenty of other things to do and think about in the run-up to your wedding, but by learning the basics of the French language, you will be able to soak up the true flavor of the country better and talk to locals.
Furthermore, French is known as the language of love, so simply chatting to your spouse in French over a glass of red wine, for instance, will help you to embrace the sheer romanticism that France has to offer.
Thankfully, taking online French lessons on Lingoda enables you to learn the language in your own time and at your own pace. So, take a few French lessons before you depart to make the most of your memorable trip.
Final Thoughts
For a truly beautiful and romantic wedding and honeymoon destination, look no further than France. Whether you hold your wedding at a stunning fairytale chateau or honeymoon at the French Riviera, you are sure to have a time that you and your partner will remember forever.
Just imagine sipping wine atop the Eiffel Tower, gazing into one another's eyes, and saying "Je t'aime." You can easily make that a reality.
Though, with so many stunning and romantic destinations to choose from in the country for both weddings and honeymoons, you should spend some time looking at different potential places to choose the location that is just right for you and your new spouse.