The wedding is in the rearview mirror, and now you can breathe a little easier. Yes, it was a lovely ceremony, everyone cried, it was beautiful. We get it. However, we can also admit that it was a ball of stress, and you're a little bit glad that it's behind you. Now, we turn our eyes to the honeymoon.
You could spin a globe and point at it, but who actually has a globe anyway? Luckily, we've got a few suggestions. If you haven't already planned your honeymoon after your wedding, this article is for you!
What to Do Before the Honeymoon
Look, if you want all of this to go off without a hitch (now that you've gotten hitched – ha), you need to do some prep work. You don't have to have a giant pegboard with a six-foot-long to-do list, but you do want to do some legwork ahead of time to make the most of your honeymoon.
Get Your Rings in Order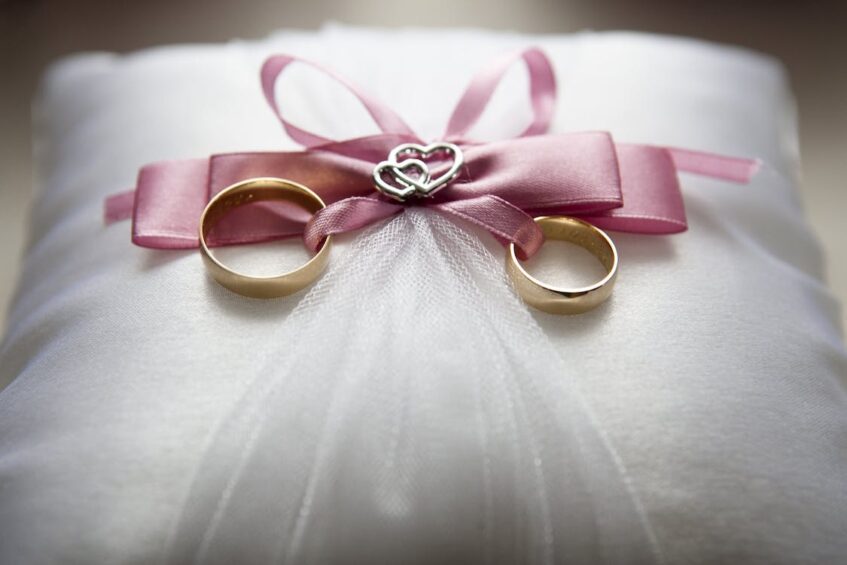 Can you travel with your wedding rings? Absolutely. Should you? Eh, maybe. If you want to travel with the real thing, make sure you've got some sort of coverage for it if it gets lost or damaged.
Consider, as an alternative, getting a travel ring. If your travel ring gets lost, it's a bummer, but it's not grandma's heirloom ring, so you can replace it — and you'll still be invited to Thanksgiving.
Update That Passport
You're an adult. You should just have an updated passport. If you're a little behind on updating that passport, though, now's the time to do it. In an ideal scenario, you'd update your passport a year before it expires. Anything less than six months is really going to be pushing it.
Set Aside Some Savings
Maybe you had a honeymoon fund, and you've got some extra cash. Maybe you spent a fortune on a ring instead of opting for an affordable men's wedding ring. No judgment. Okay, a little judgment, but it's your life.
Still, you want to set aside some cash for the honeymoon. This should be obvious, but you don't want to show up to your honeymoon strapped financially. That's just gonna prevent you from having a good time. Start saving now.
Consult a Packing List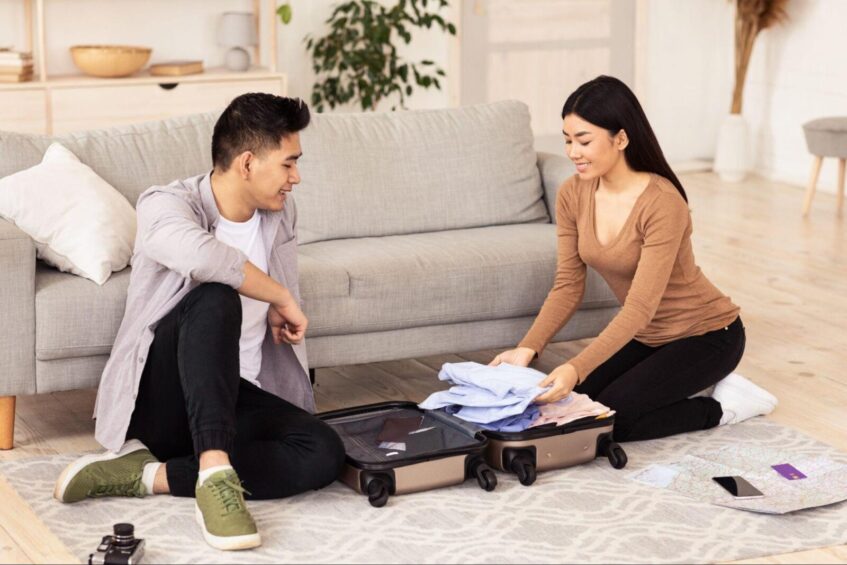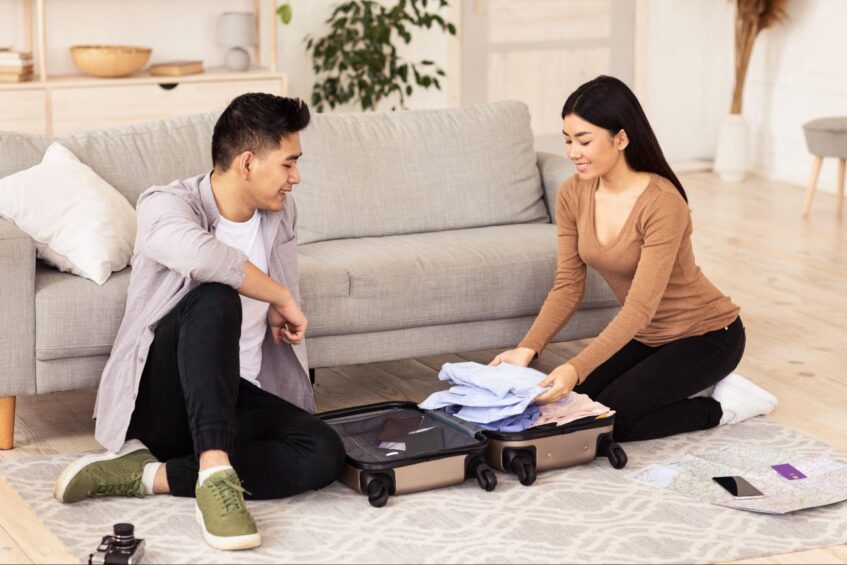 Unless you're already a packing wizard, you might wanna consult the packing list gods and see what they have to say. No burnt offerings required. Just a quick Google search will do. You likely know all the basics you want to bring, but consulting a packing list or two will really help you flesh it out and consider some items you might never have thought to bring.
Talk to Your Spouse
This might seem odd, but just let us explain. Depending on how long you were together before you got married, you may still be in the getting-to-know-you phase. Granted, every newlywed is in the getting-to-know-you phase to a certain degree.
No matter how long you've been together, being in the same home as a married couple adds some new dynamics.
If you don't already know how your spouse likes to travel, or all the little idiosyncrasies you can expect, talking about the honeymoon will certainly bring those up. This is a good thing, though! You want to know all of those going in so you can plan for the most harmonious honeymoon experience possible.
Dreamy Honeymoon Destinations for Fall 2023 Newlyweds
Hawaii
Hawaii is the quintessential honeymoon spot, and that isn't changing anytime soon. With beautiful, temperate weather, there's really never a bad time to be in Hawaii. Fall in Hawaii is gorgeous and active couples can get to do some of Hawaii's best hikes and outdoor activities.
New England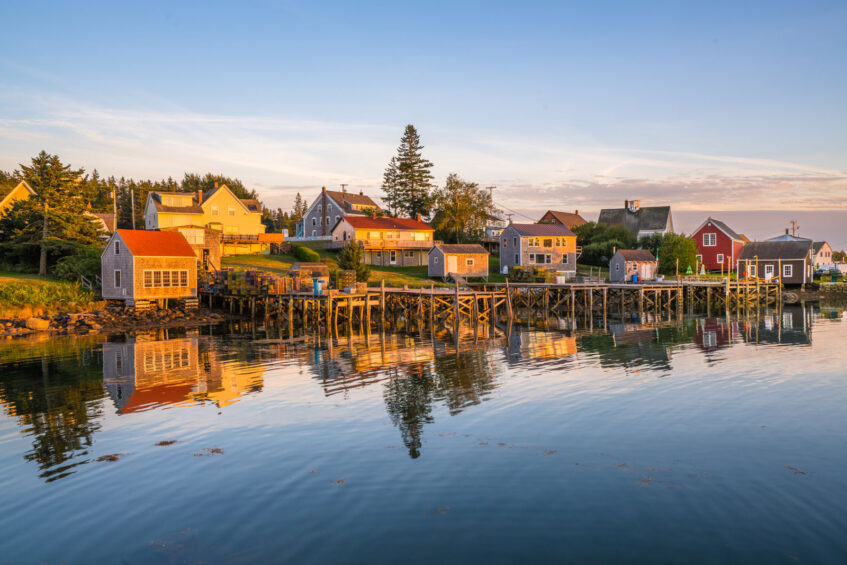 There are few places more beautiful during the fall than the northeastern United States. Any of the New England states are going to be offering an incredible foliage display, so you can't go wrong. Just remember that fall starts earlier up north, and you don't want to miss the peak foliage season.
Southern Germany
Okay, ironically enough, Oktoberfest is mostly in September, but still. If you're looking to go to Oktoberfest (and you should if you're heading to southern Germany), you may want to expand your definition of fall and include the last couple of weeks of summer.
The temperatures will be moderate enough that you'll be perfectly fine. If you skip Oktoberfest and wait until it's more properly fall, you'll be treated to cooler weather and beautiful colors instead.
Paris
The city synonymous with love is never a bad choice. Paris in the fall is probably the best version of Paris anyway, so win-win. You're in for an incredible culinary tour while you're there, so keep this high on your list of potential honeymoon destinations.
Rome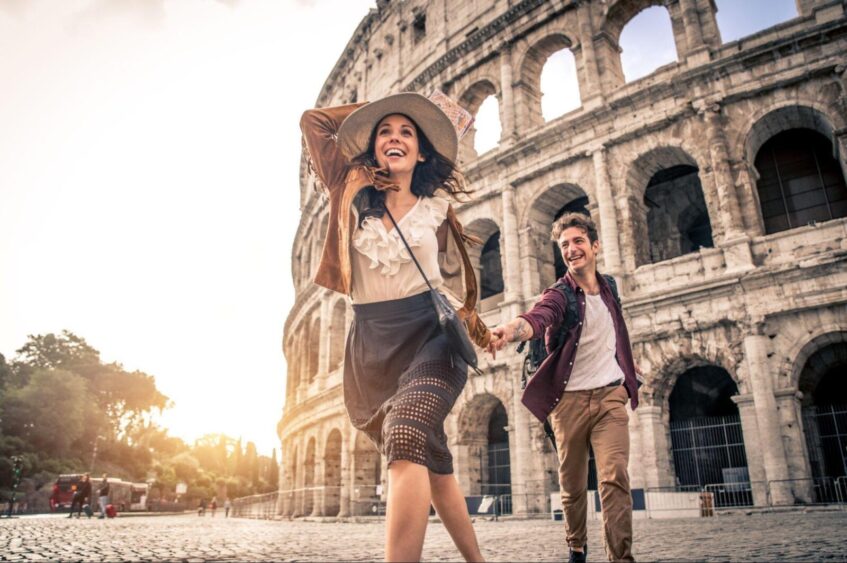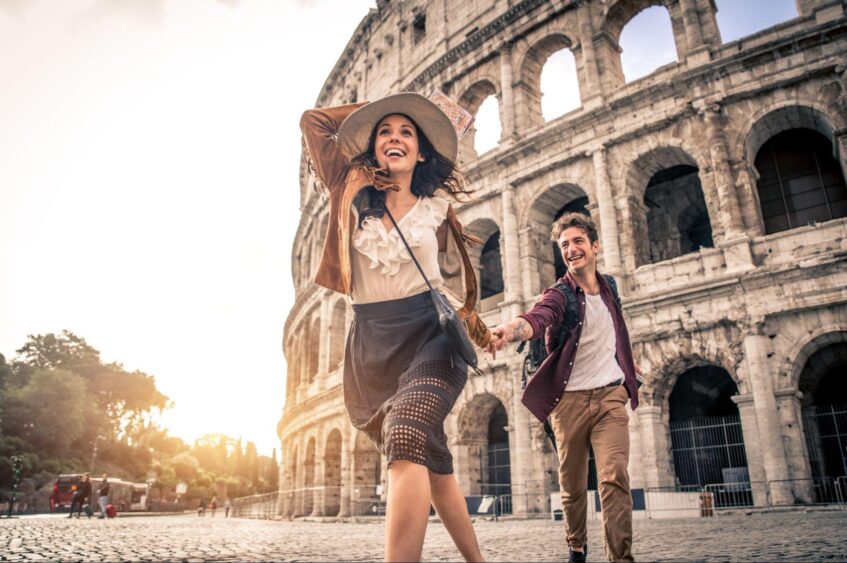 There are few places more romantic than the Eternal City. Stroll through historic streets, find hole-in-the-wall restaurants and keep Rome in mind when you're making honeymoon plans.
Mykonos
So, Mykonos isn't exactly a niche take for a honeymoon destination. However, by fall, a lot of the crowds have thinned out. You won't have the place to yourself, but fall is probably the best balance of good weather and minimal tourists.
Maldives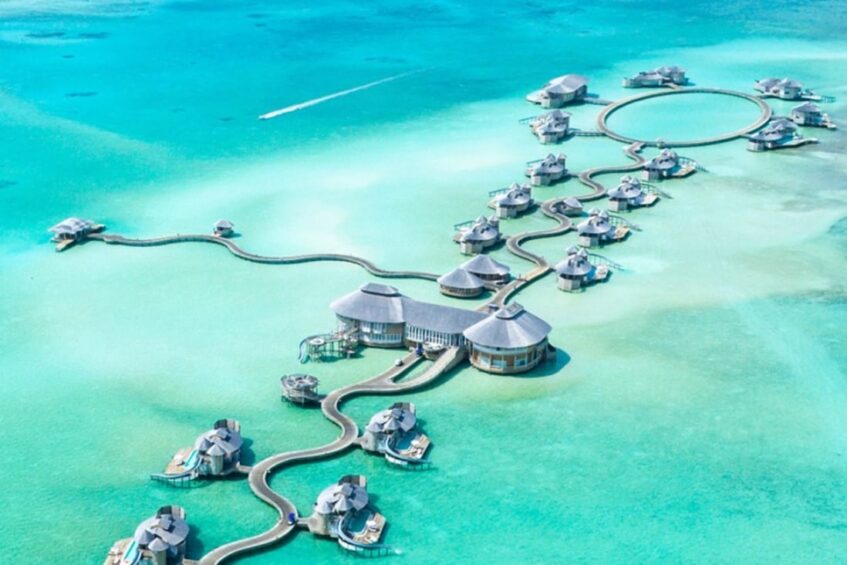 The Maldives offers some of the best resort-level honeymoon options you can find. Book yourself a hotel right out on the water and take in the sunrise as you look out over the sea.
Yes, wherever you two are will be dreamy. That's very cute, and we get it. However, it's a lot easier to have a romantic getaway in Paris than it is in Tallahassee, so book early and happy honeymoon!