Planning an outdoor wedding isn't as easy as planning an indoor one. When the party is inside of a venue, there aren't a lot of things to worry about other than everyone having a good time. On the other hand, if you're going for a wedding ceremony or reception out in the open, you have to think about a few things. To make things easier for you, we've decided to make a guide of sorts. We're going to highlight some of the most important items for the outdoor wedding party. Let's get started.
1. Proper Invitations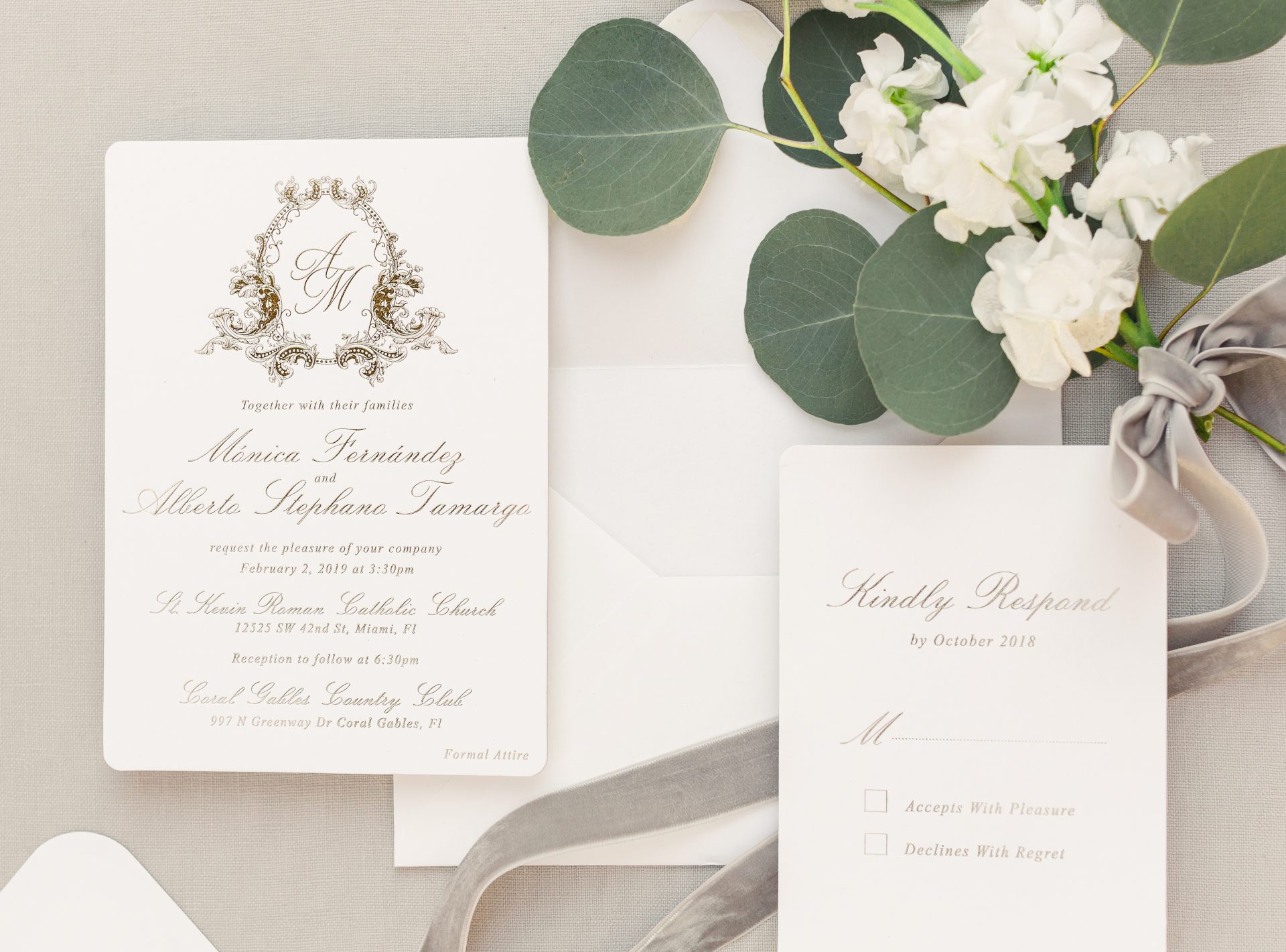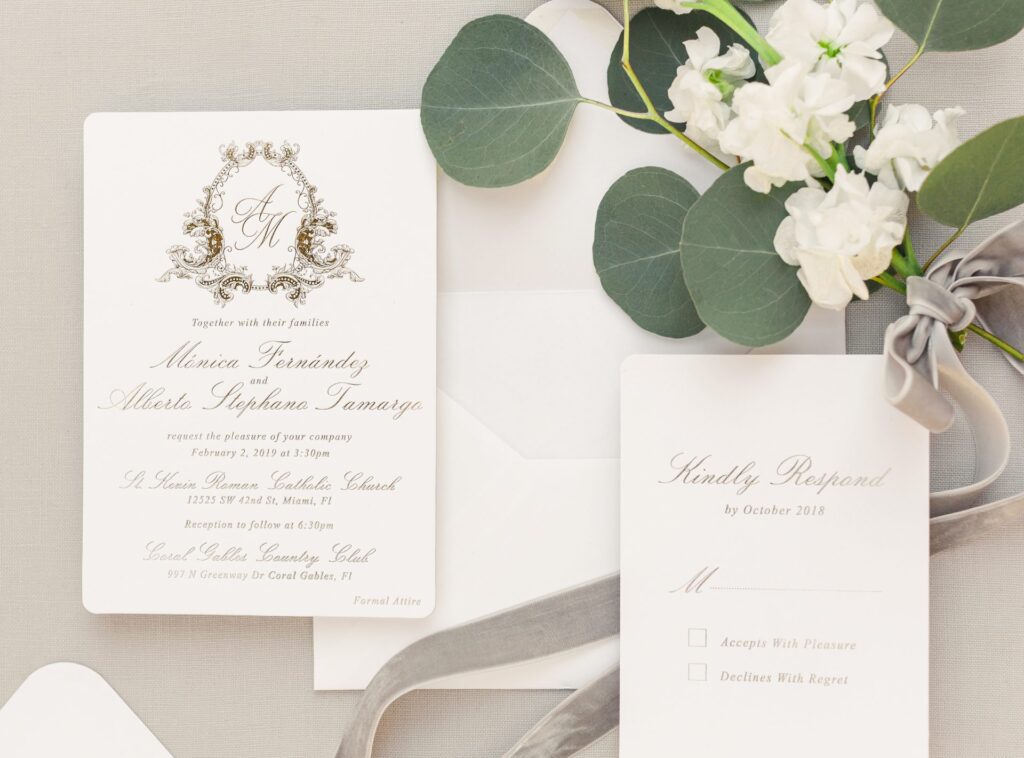 The first and most important step is to make sure everybody knows it's an outside wedding. It's something that is must be known from the start as it will affect the way people dress, what they bring to the wedding and what they can expect. If you're planning on an evening diner party, your guests might bring additional items of clothing or if you're planning on a poolside, afternoon party, they can dress lightly and avoid profusely sweating while you're reciting your vows.
2. Sunglasses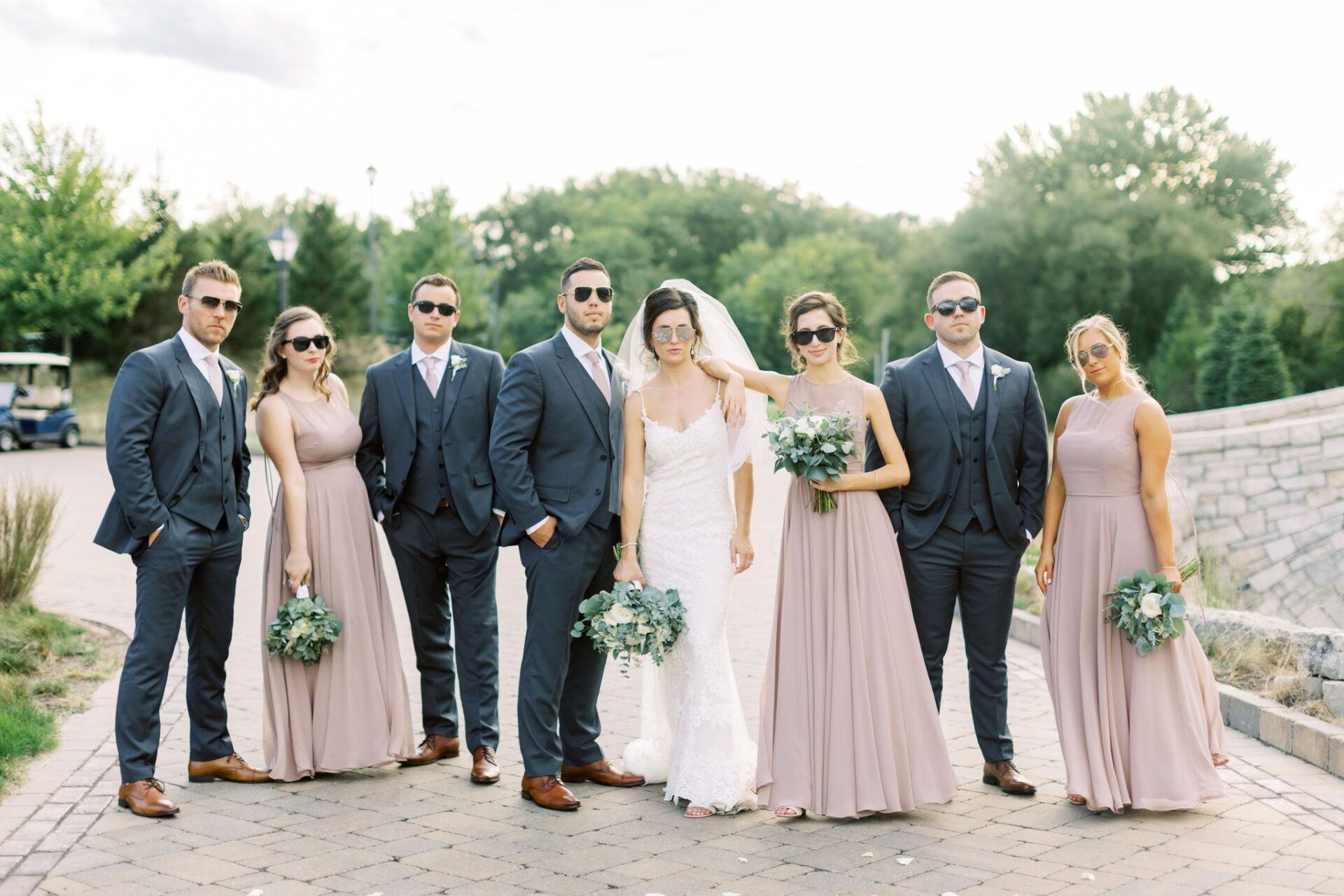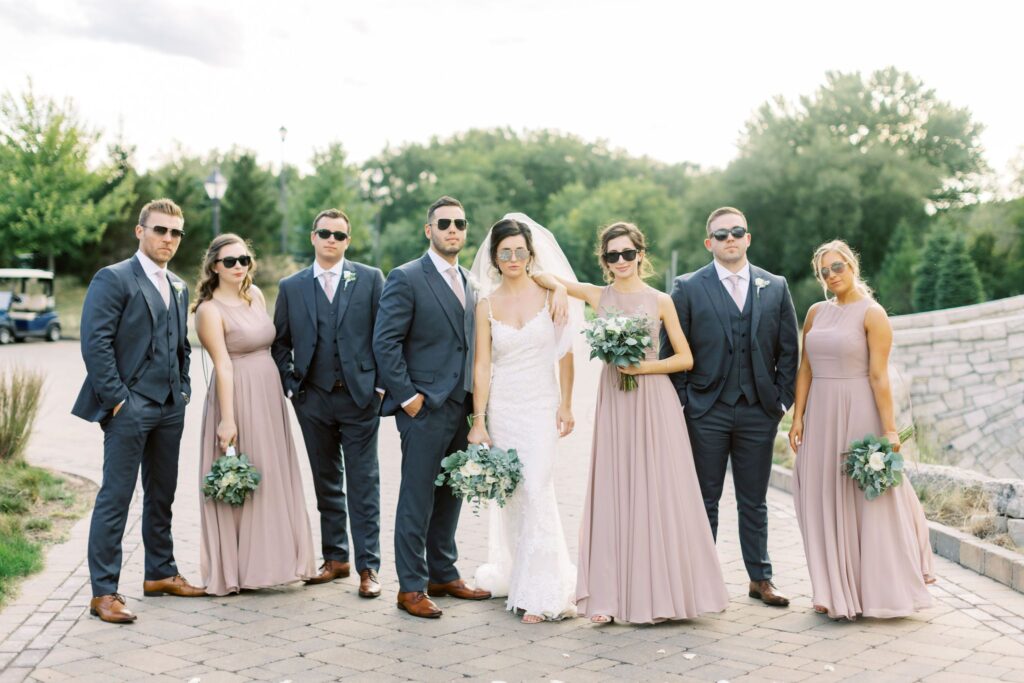 Sunglasses – probably the second most important thing that day. If you're getting married in July and the wedding ceremony starts at 2 pm, you can safely assume that there will be plenty of sunshine. More than you would want ideally, to be honest. Even if it's during the sunset, it's still probably going to be troublesome for people not to squint. There are two options – either you rent or buy some budget-friendly sunglasses and place them on each seat or you encourage your guests to bring their own. Chances are, they're going to need them, now more than ever. Bonus points for everyone looking dapper in their photos.
3. Bug Spray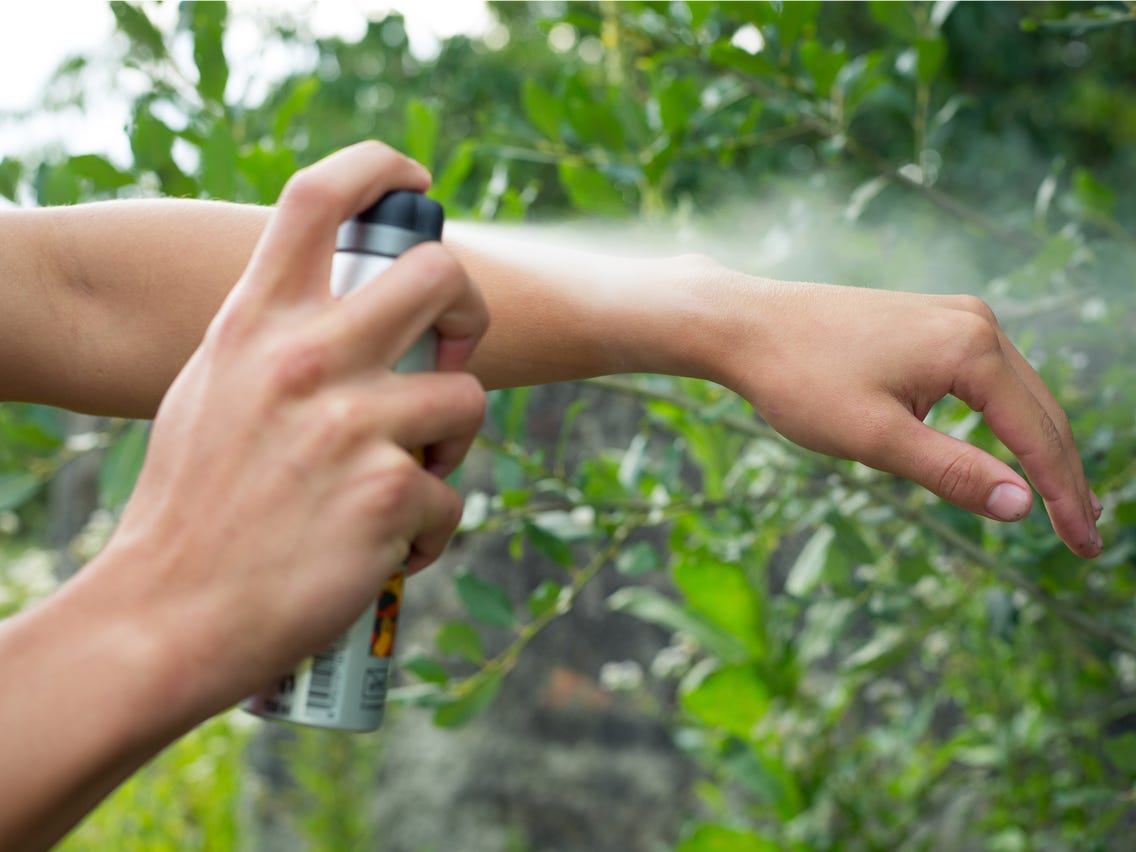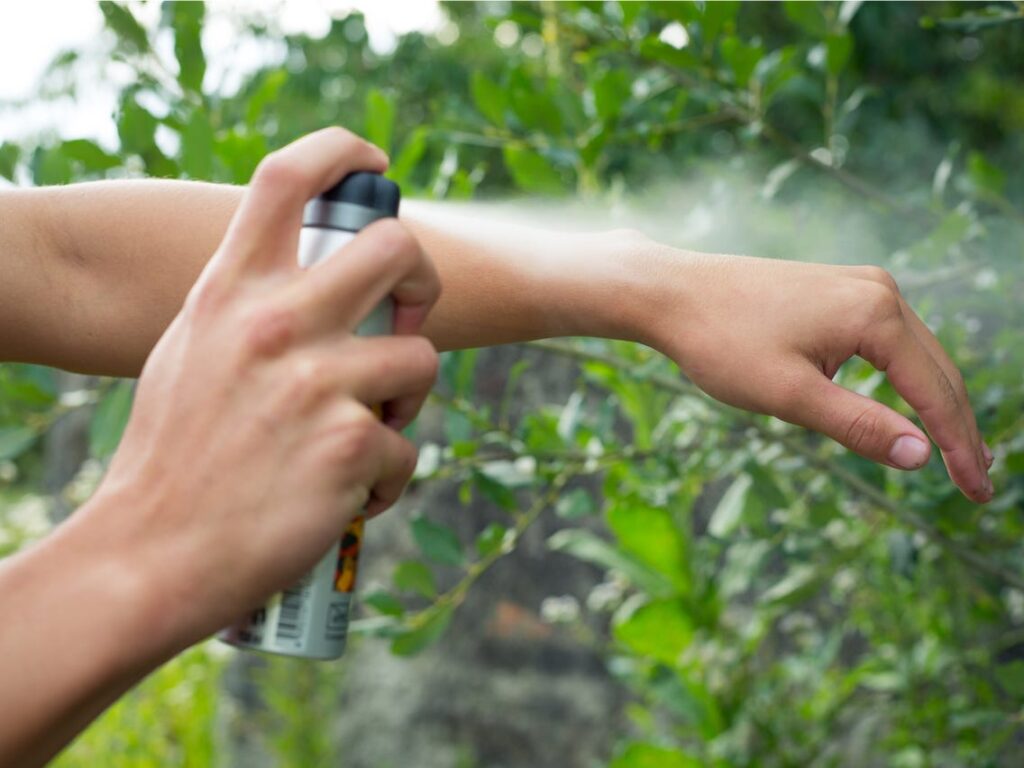 Since we can safely assume you're not having an outdoor ceremony in the late fall or winter, mosquitos and other flying menaces are certainly going to be an issue. There is just no way to have a spring or summer ceremony out in the open and not worry about bugs. Now, it's not the most romantic thing to have on the wedding day, but it's necessary if you're close to woods or any body of water. Equip every table with a bottle of bug spray, or even repellent wipes so your guests don't spend the whole time swatting at flying nuisances. Also, you don't want anyone accidentally knocking something over and ruining their outfit just because they were trying to swat a mosquito. And, don't even get us started on itchy, red marks and spots all over your arms and legs just before you're about to be photographed.
4. Parasols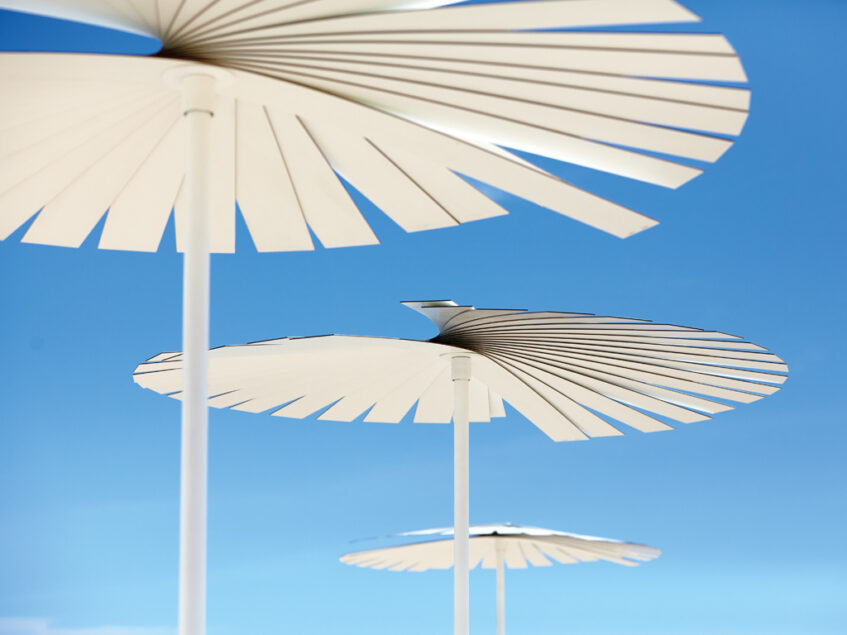 There's nothing more unsettling than having to spend hours on end in the direct sunlight while you're all dressed up and having a good time. You're going to need some shade. Sunshades should be everywhere – at least one per table. You don't want your guests to be sweaty and uncomfortable – that's going to ruin their vibe. Let's say you have a seating, relaxing area. As indicated by www.remarkablefurniture.com.au what good are outdoor lounge chairs on a hot sunny day in Melbourne if there's no parasol over them? I don't think anyone's lounging in those conditions. So, say it with us – parasols are a must-have!
5. Comfortable Seating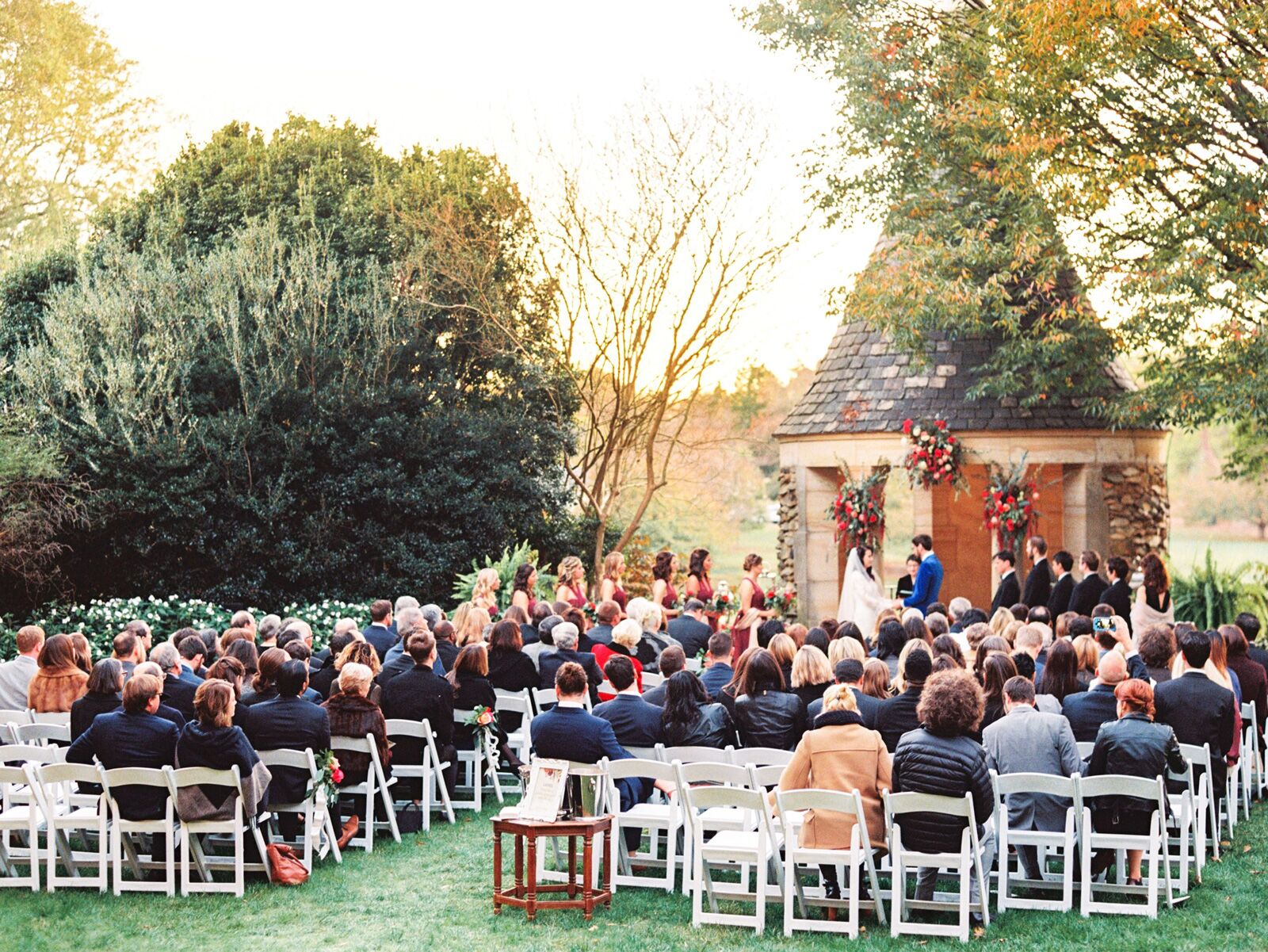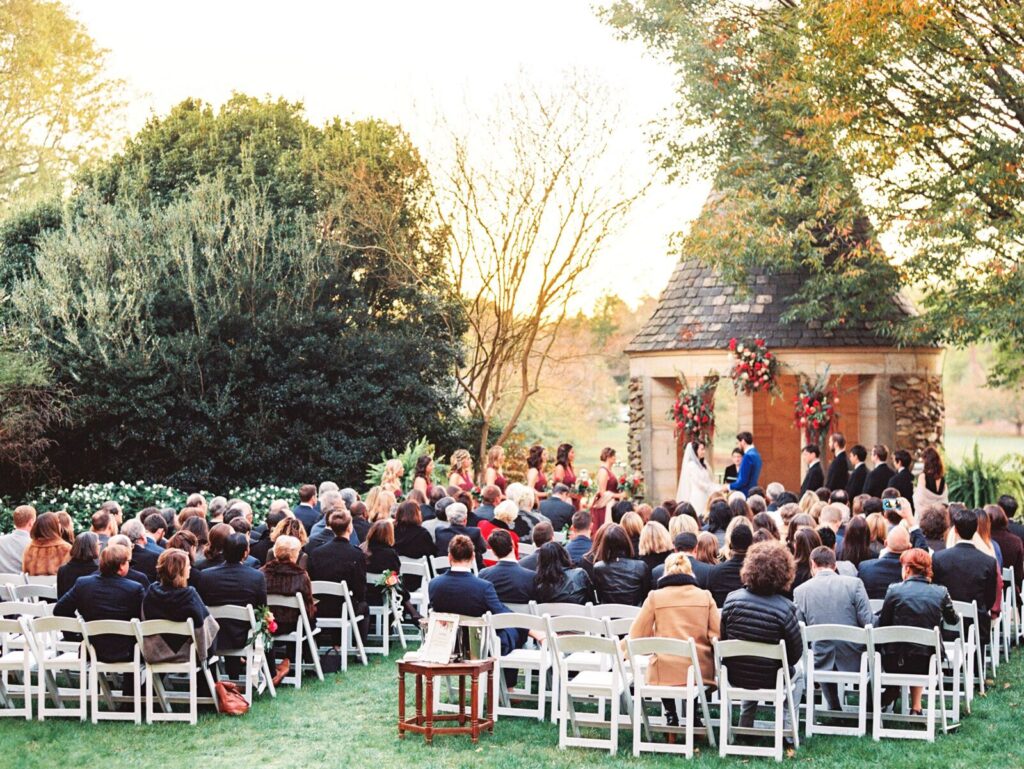 One of the things that are often overlooked, especially when it comes to ceremonies that are held outside is comfortable seating. Sure, everyone's probably going to be on their feet dancing most of the time, but they should be comfortable when they sit to eat or talk to someone. Plain old wooden chairs just simply won't do the trick. They do look good, especially in white, but they're really uncomfortable. If you do end up with plain, wooden chairs, make sure there are cushions on them so your guests don't spend most of the time squirming around.
6. Tent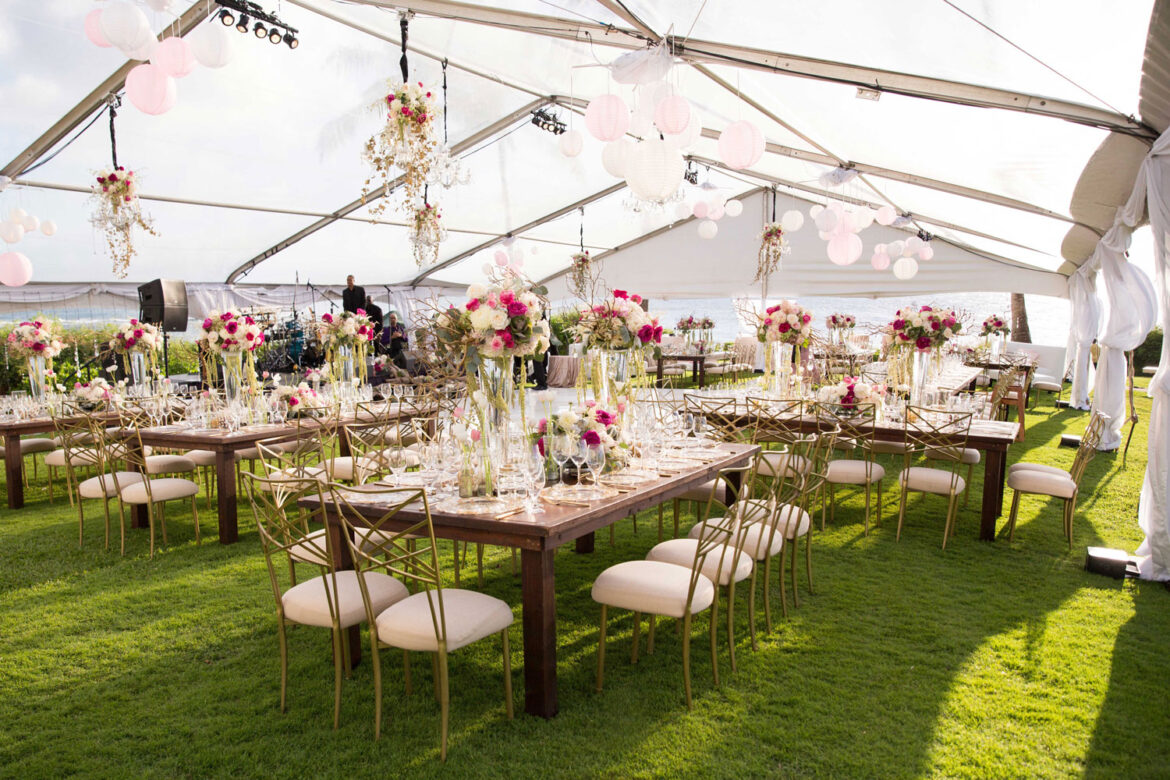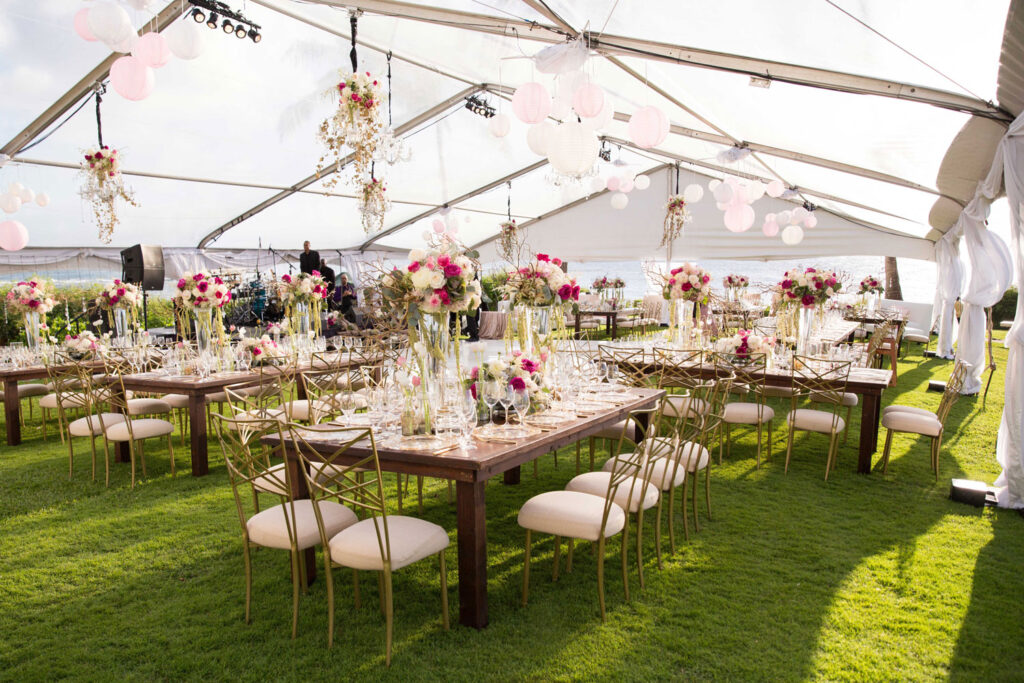 Tents look absolutely stunning for outdoor receptions and ceremonies. Not only are they a sight to behold, but they're also very useful. They'll offer a shade and a place to get away from the sun for a couple of minutes. If you're doing a buffet, you can be certain that your food will be debris-free. Also, if you have an open par, it's best to have it covered in some way. People will certainly spend a lot of time under them – talking to each other, getting drinks, snacking and so much more.
7. Sunscreen


We promise this is the last thing we'll force your guests to rub on themselves. All jokes aside, if you're having a summer wedding – sunscreen is a must. Not everyone will remember to carry one, so it couldn't hurt to have a bottle or two just lying around if they end up needing it. Always go for SPF 30 – as anything below it is not enough and everything above it is just a gimmick anyway.
8. Bathrooms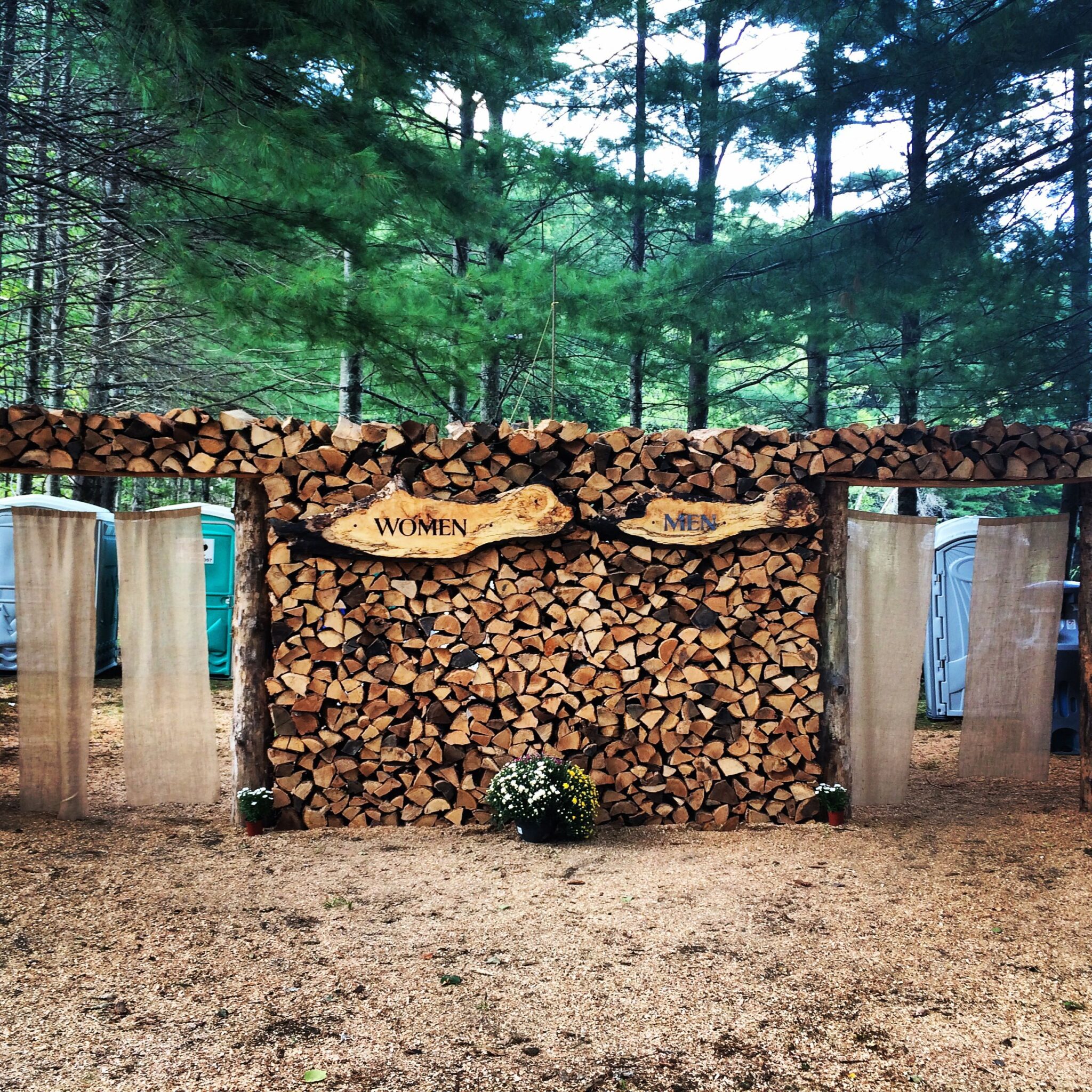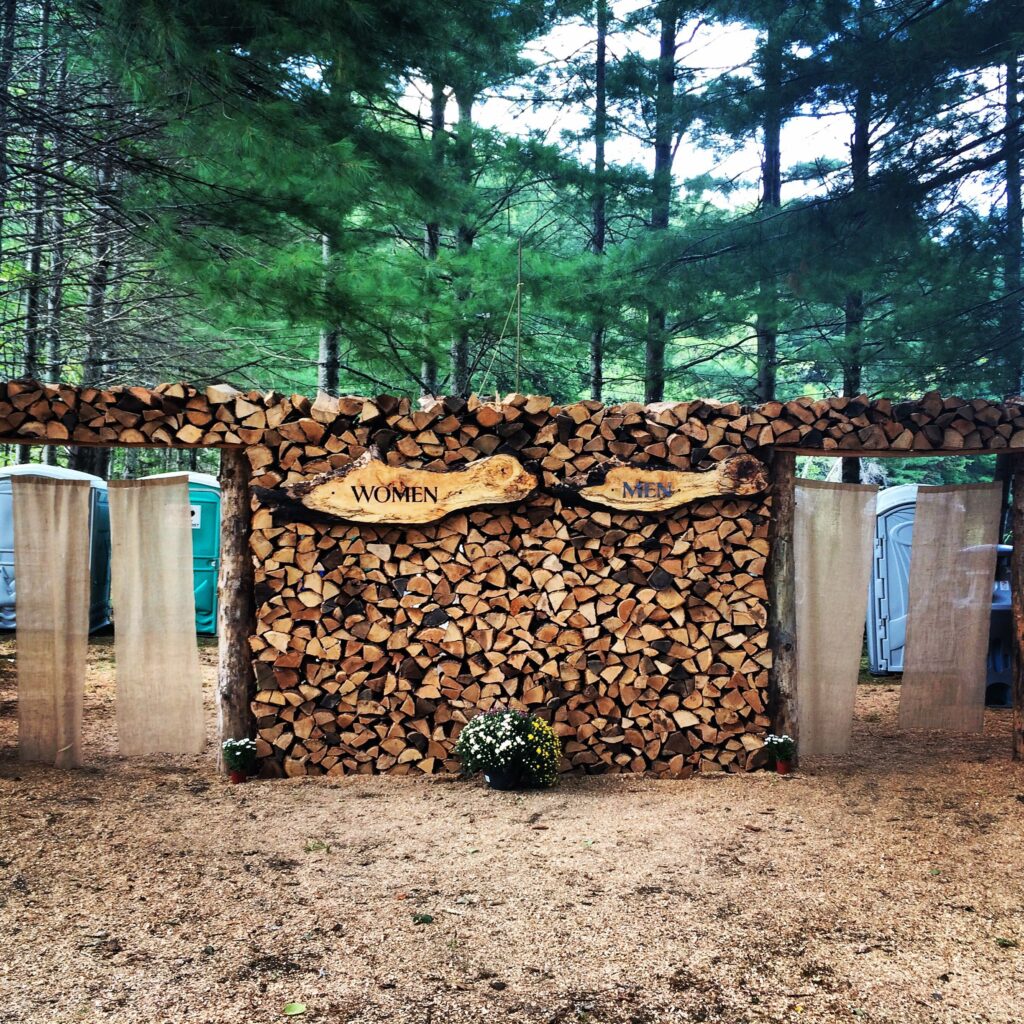 While it might sound romantic to just get married on the beach or in the woods and have the party right then and there, you'd be forgetting something kind of important – bathrooms. If you're having a ceremony in the garden of a restaurant or the hotel, you have nothing to worry about. On the other hand, if you're getting married in the park – lavatories should be something to think about. Your guests need access to toilet, soap and paper towels.
9. Beautiful Lighting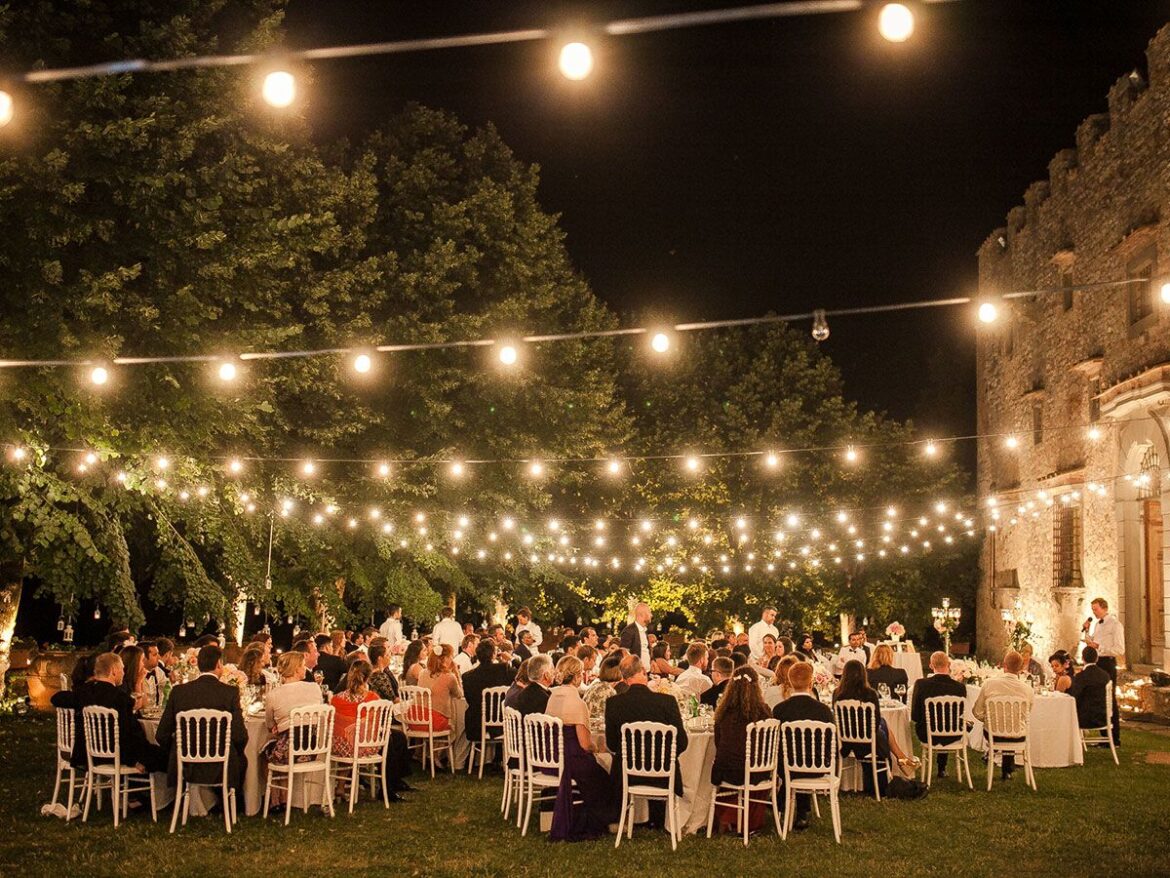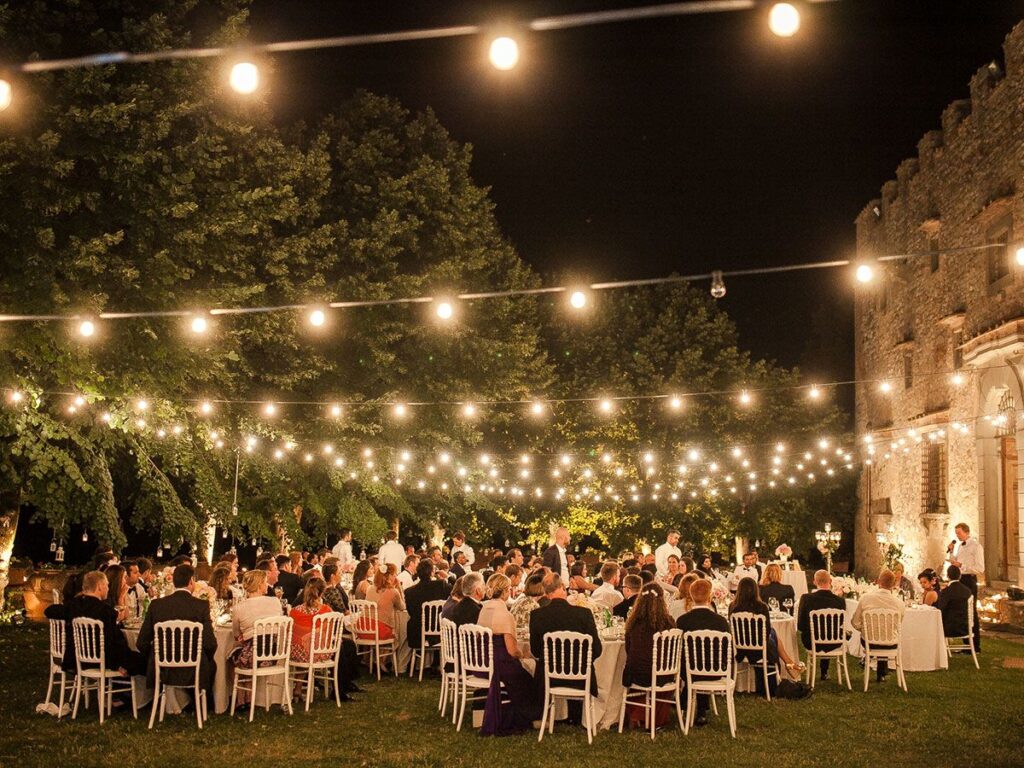 It's safe to assume that the party will last into the night, maybe even until the morning, so, you'll need some lights. You can do marvelous things with lamps, candles, and lanterns. Granted, if it gets windy, candles might not do a lot, but lamps and lanterns can create such a warm and romantic atmosphere regardless of the weather. If you're doing it on the beach, you can even use torches. Just make sure nobody does any 'party tricks' involving flame and alcohol.
Important Considerations When Choosing An Outdoor Wedding Venue
Do you imagine yourself in a helicopter going to your outdoor wedding venue? You deserve a grand wedding that you'll forever treasure and remember. Couples can visit ahconventions.com.au to know more about venue options for outdoor weddings.
So, how do you choose the best outdoor wedding venue for your wedding? Here are some important considerations:
The Weather: When is the wedding date? Will the weather be favorable for an outdoor wedding on that date? Spring and summer are the perfect seasons for beach weddings and other outdoor venues.
Safety: An open plan for your wedding is a good idea, most especially during this time of pandemic wherein a certain number of people are restricted to gather in an enclosed space. With an outdoor wedding, you can have a wider space to implement social distancing in high-risk areas.
Comfort: You also need to consider the comfort of your guests and your comfort during the wedding day. Make sure that the path to the aisle is walkable without damaging heels. You can advise your bridesmaid to wear flat footwear for a beach wedding.
Budget: While outdoor venues are carried out outside a building or hotel, you still need to pay for additional expenses associated with tenting and other contingency measures if sudden harsh weather occurs.
As you can see, an outdoor wedding can be a little tricky, but it also allows you to do more things than you could if you had the ceremony in a restaurant or any closed venue. Sure, it could get windy or god forbid, rainy, but when it's all said and done, it's a risk worth taking. Dancing under the stars with your soulmate is something that you will cherish forever.