The world advances every day, and so does fashion! Turn your traditional weddings into a trendy extravaganza. Here are some trendy contemporary Mehendi Outfits for 2023 Brides!
1. Pastel-on-solid Combination Lehenga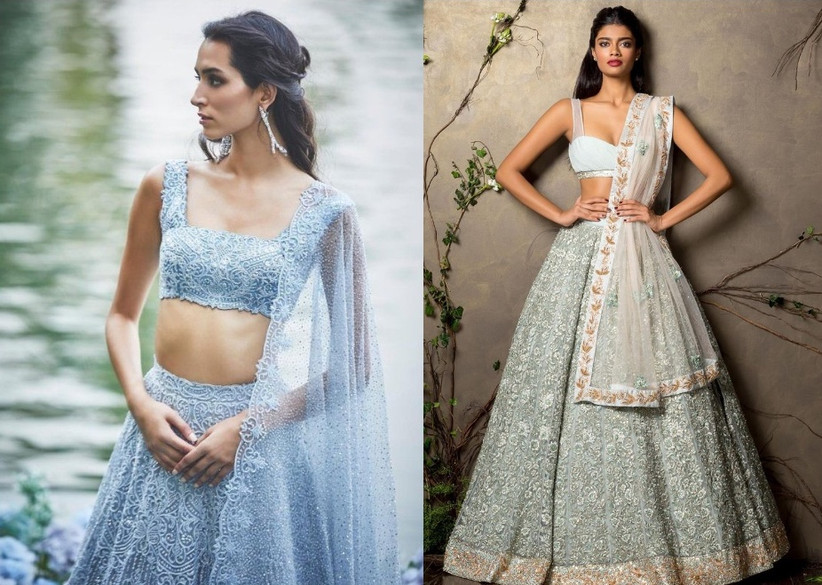 It's time to take your Mehendi celebrations up a notch with a pop of color. Getting away from the usual patent of green color, you can now create a contemporary color combination pairing a contrasting Pastel and a solid.
For example, a solid pink Lehenga adorned with a Pastel green embroidery and matching dupatta can create the desired 'bridal' impression. Grace this look with some oversized head jewelry or earrings, and you're good to go!
2. Classy and Floral Lehenga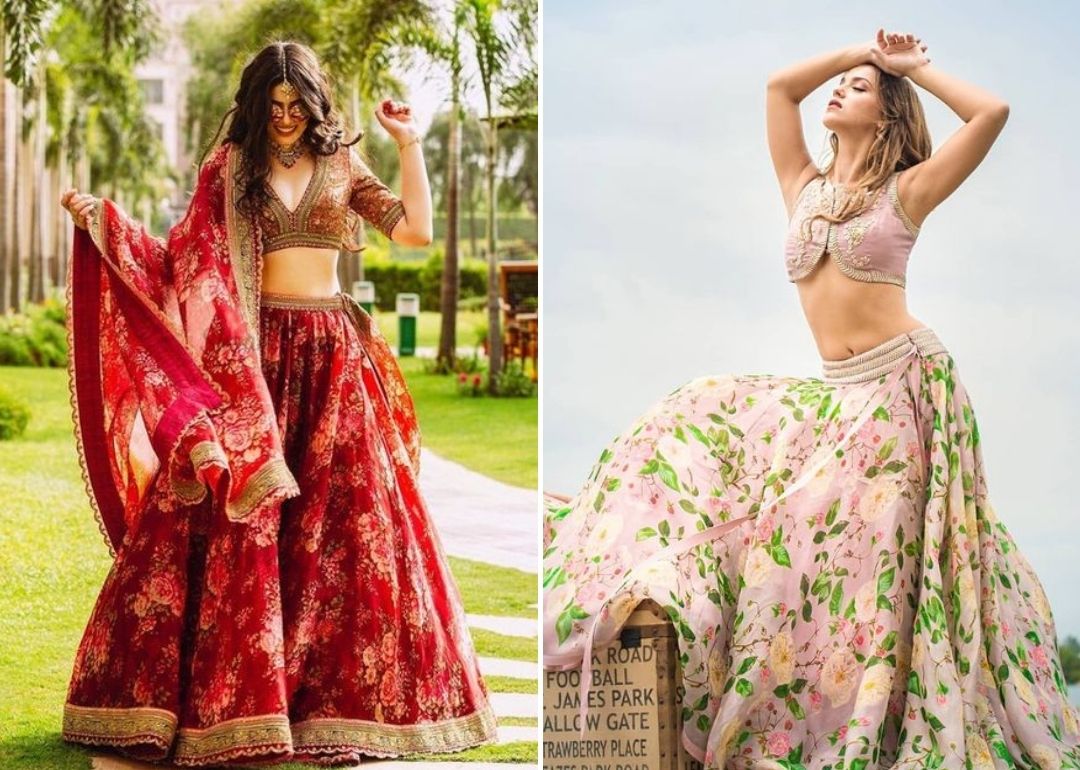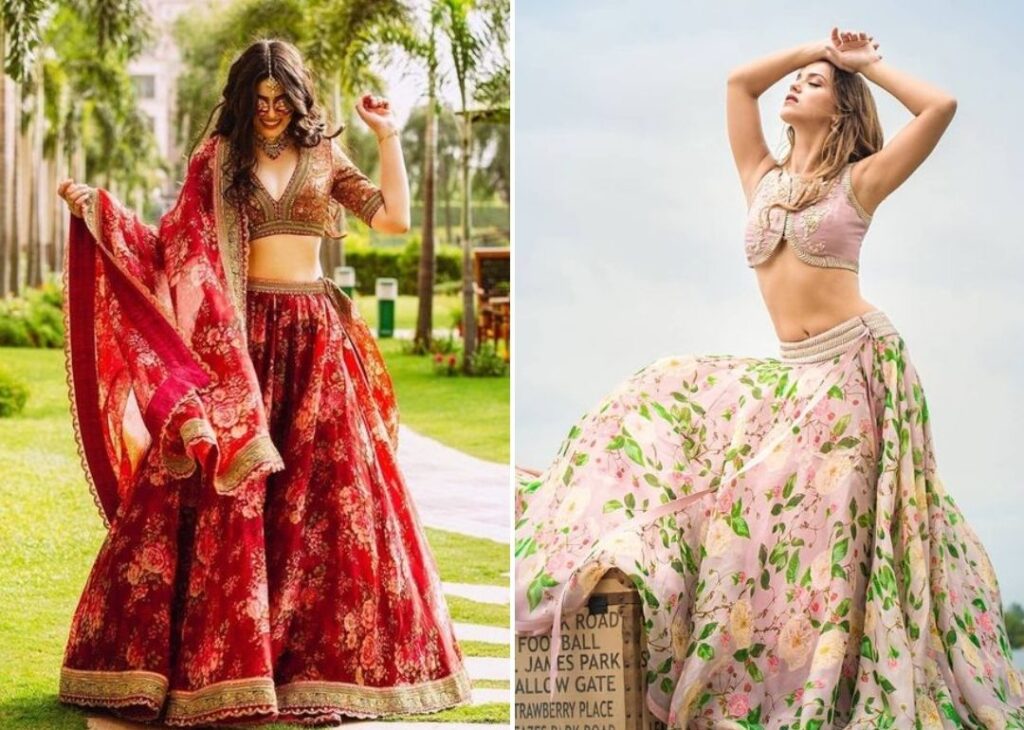 While we are mismatching, let's increase the patterns game! To sync with your Mehendi designs, you can get a floral Lehenga in color soothing to the eyes and a plain crop blouse. As the Lehenga is highly patterned, the plain solid colored blouse balances the contemporary look and keeps it sober.
You can pair it with little jewelry if you wish to keep everything else toned down and just make your Lehenga the show-stealer. On the other hand, you can also try to increase the novelty of the plain blouse by adorning it with multiple necklaces to get your bridal thunder in place.
3. Shirt and Skirt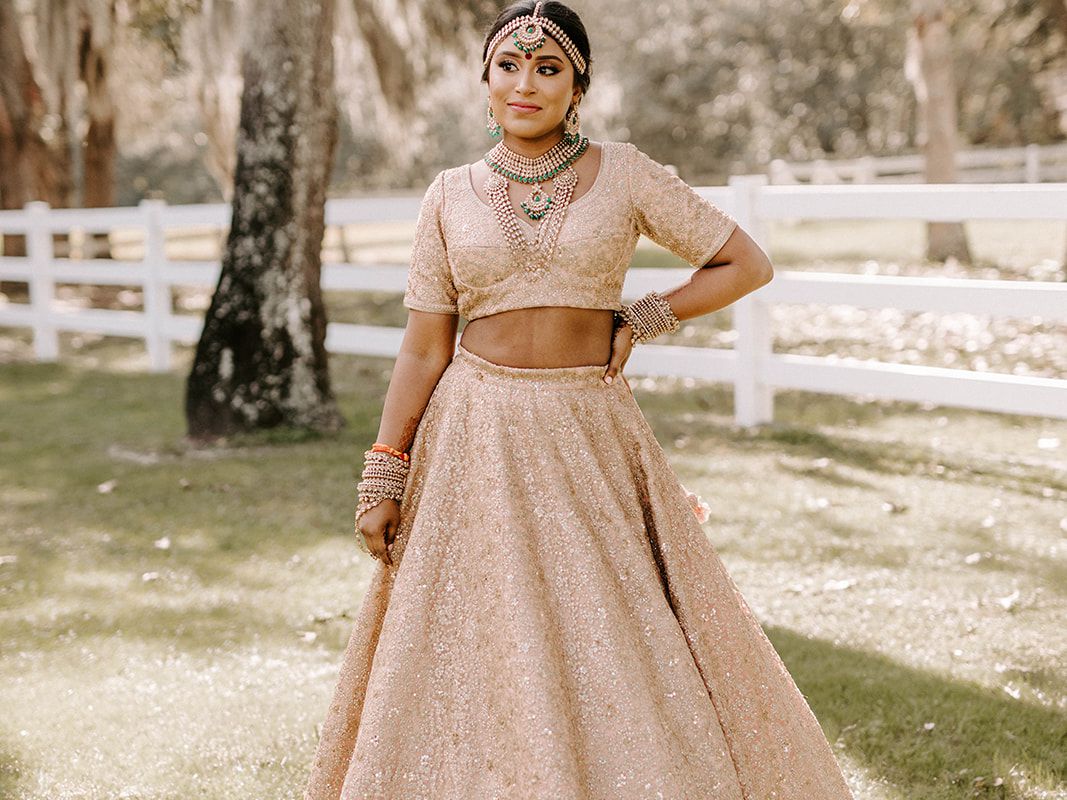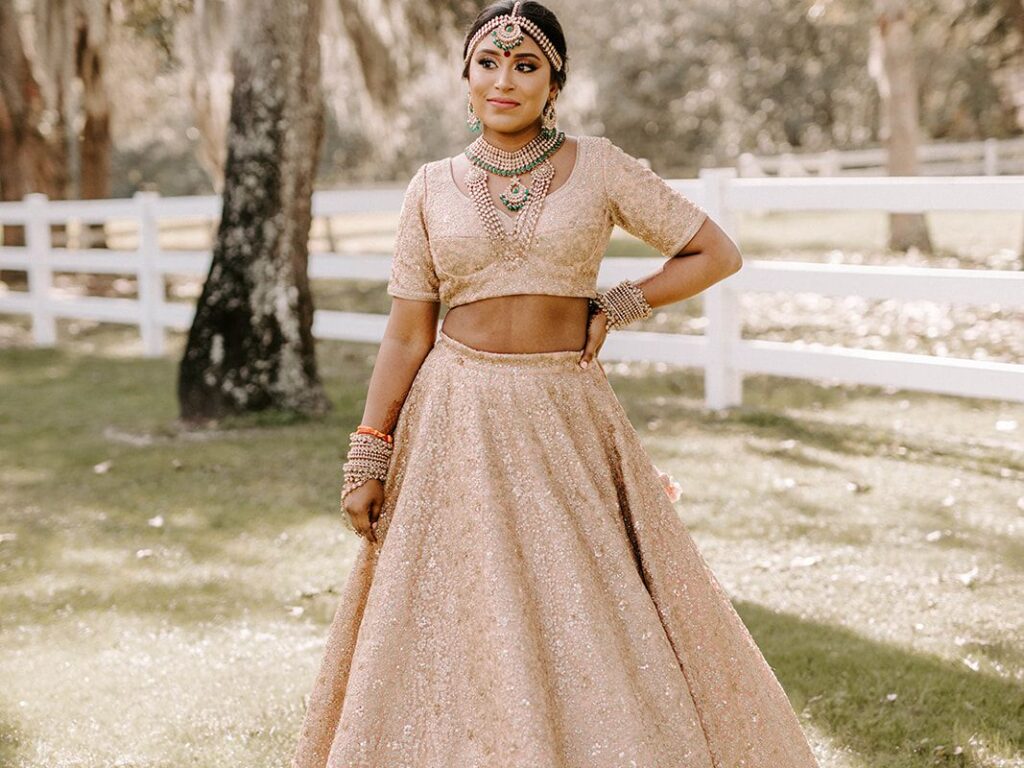 Ever since Anushka Sharma's Mehendi ceremony, the internet has gone crazy with this look, and it is extremely ideal for someone looking for a comfortable yet trendy Mehendi outfit. Get any skirt of your choice. It can be floral, patterned, mirrored, or have any kind of embroidery on it. Find a color in contrast to the skirt and wear a shirt of the same color!
Tuck in your shirt in the Lehenga in a puffy manner and bride it up with oversized necklaces. Boom! You have the most trending, easy, and comfortable Mehendi outfit!
4. Dhoti Pants and Slit Saree Drape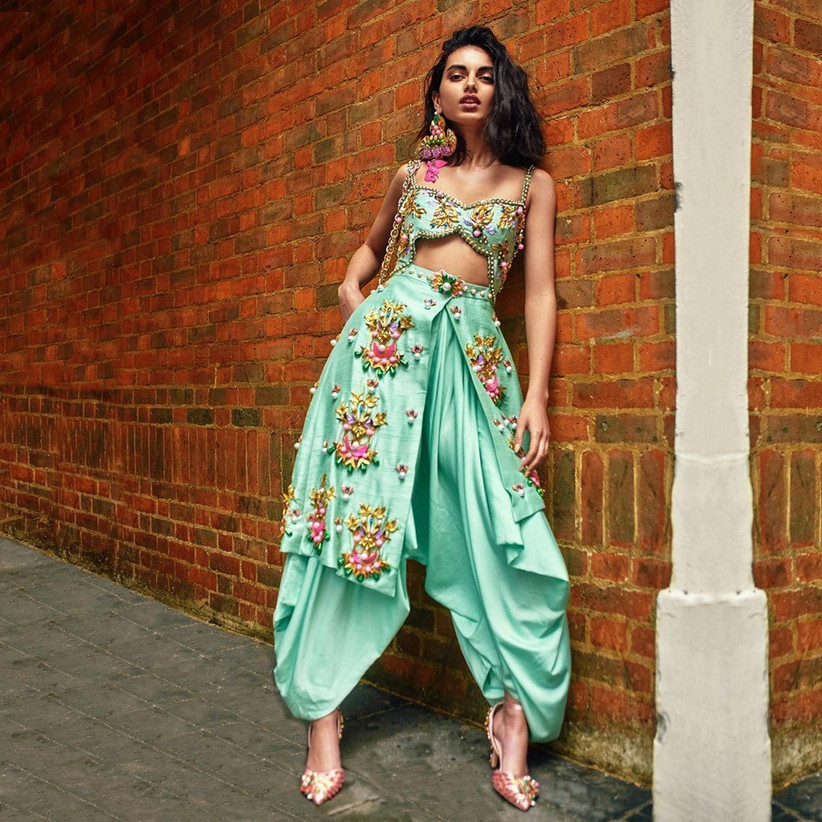 Hail the to-be brides! We have found the perfect Indo western fusion that could be your comfort zone for Mehendi celebrations. All you need is a set of blouse and Dhoti Pants along with a contrasting saree to drape! Drape the saree in such a way that you keep a Slit in your legs for your Dhoti Pants to peekaboo.
Enhance this look with a pearl Kamar Patta, minimal jewelry, black sunglasses, and shine bright on your Mehendi day!
5. Bride in White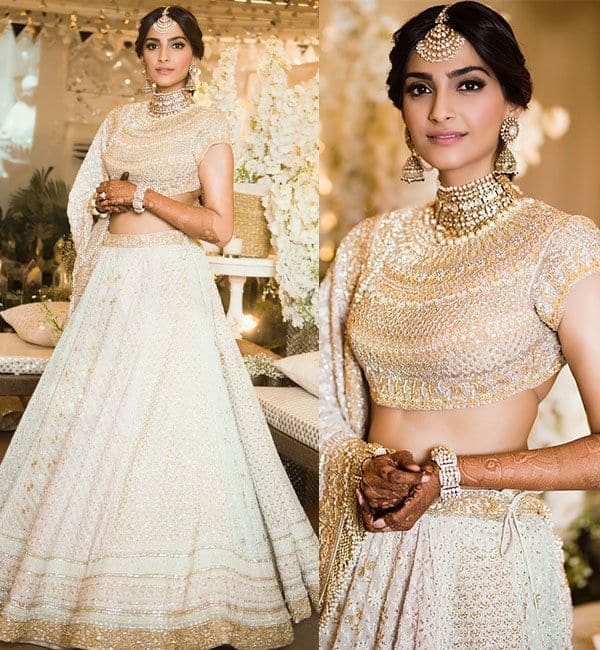 White is the color that goes with everything. So get a patterned white Lehenga and pair it up with your favorite colored blouse! You can also try to get a skirt that has matching patterns. Get a white net dupatta to go with the costumes and match your footwear to the blouse. Accessorize it with the color of your blouse, and there you are!
Creating contemporary outfits is a blend of comfort and style. As cliché as Mehendi traditions are, we can always liven it up with some trendy outfits! So these were some of the best stylish contemporary Mehendi Outfits for 2023 Brides that could be the highlight of the function