As the leaves change colors and the temperatures start to dip, one thing becomes clear: wedding season doesn't stop for chilly weather. Spring and fall weddings have a unique charm of their own, with the backdrop of blooming flowers and vibrant foliage. Whether it's a season of rain or snow, people we'd all the time. But the changing seasons also mean you need to adapt your fashion to ensure you're both stylish and comfortable as a guest or even a bridesmaid or groomsman.
So without much ado, let's talk about some fabulous cold-weather outfit ideas to ensure you're the best-dressed guest at any spring or fall wedding—come rain, come chill!
Layer Up with Elegance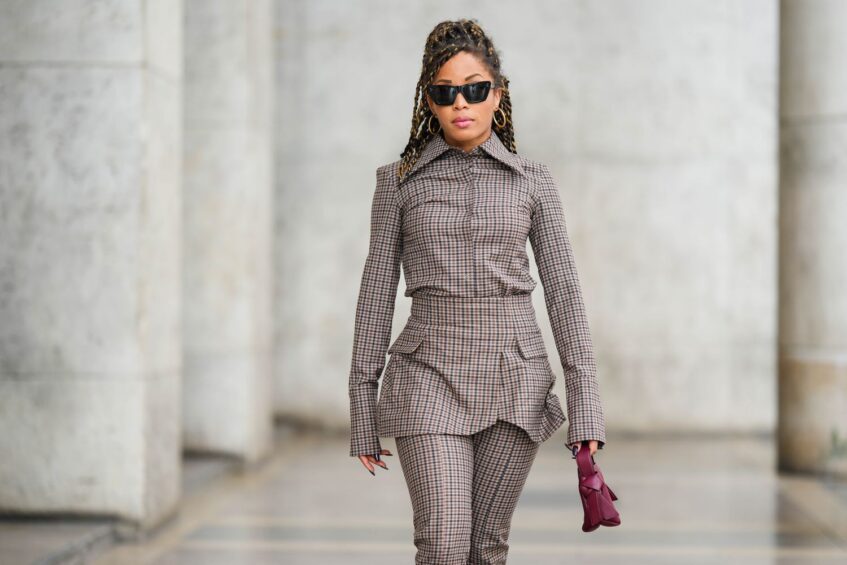 First things first, let's talk layers. Spring and fall weather can be unpredictable, ranging from sunny and mild to brisk and chilly. That's why layering can be your trusted fashion technique during these times of the year. Start with a sleek and stylish base outfit – think a flowy dress or a sharp suit, depending on the dress code – and build from there.
For the ladies, a floral print maxi dress with a lightweight cardigan or a stylish blazer is a timeless choice for weddings. Don't forget to accessorize with a statement belt to cinch your waist or some dazzling jewelry. Guys, opt for a well-fitted suit in rich fall shades like deep burgundy or forest green.
Then, layer with a crisp dress shirt and a cozy cashmere sweater. A silk tie or a floral pocket square can add that extra pop of personality.
Use Outerwear with Grace
Now, let's talk outerwear. Spring showers and chilly fall breezes can quickly dampen your style, but they don't have to. A classic trench coat or a tailored wool overcoat can instantly elevate your look while keeping you warm and dry. It's no joke; these pieces work wonders for both men and women.
And there's something else you could try, especially for spring. Think about it, What better outerwear to finish up your spring wedding outfit than those green hoodies? Not only will a green hoodie protect your outfit, but the green hue also complements the spring season beautifully. Keep one handy in your bag for those unexpected weather turns. When it gets chilly or rainy, you could wear it over your wedding outfit for protection. Layer it over your dress or suit; you'll still look chic and on-theme.
Footwear Fit for the Season
Your choice of footwear can make or break your cold-weather wedding outfit. For spring weddings, open-toe heels or elegant flats paired with a floral dress can give you a fresh and feminine look. To stay in tune with the season's vibes, choose pastel or nude shades.
Fall weddings, on the other hand, call for a bit more warmth and coziness. Ankle boots in earthy tones, like brown or taupe, can be the perfect addition to your ensemble. They provide comfort while still looking drop-dead stylish. Plus, they're versatile enough to wear again after the wedding!
Accessorize with Flair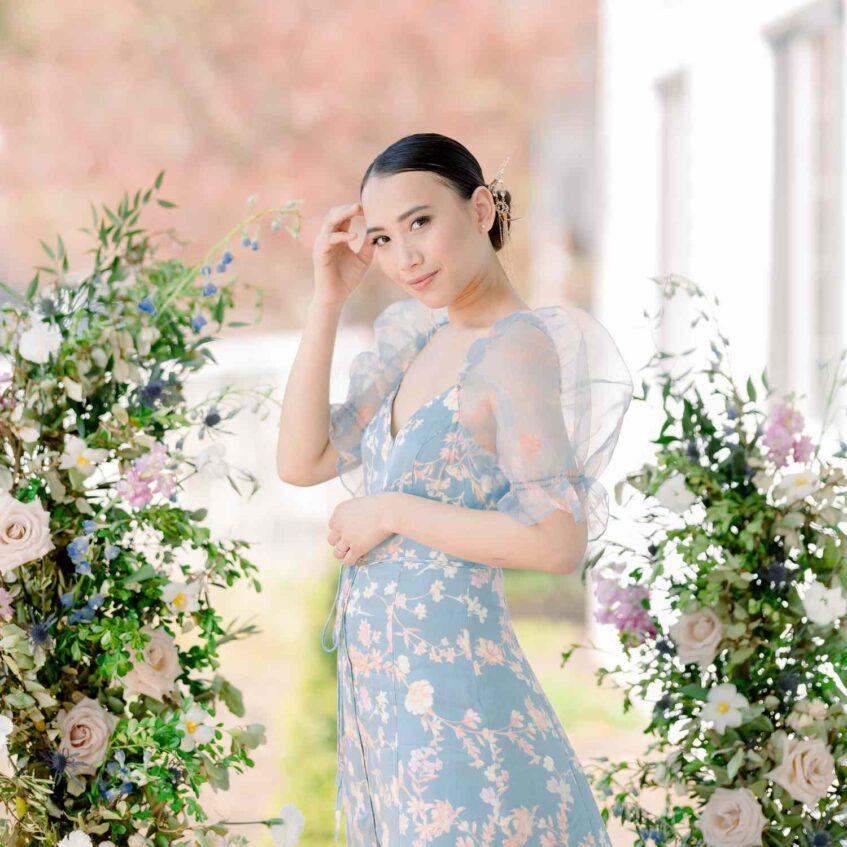 Accessories add flair and grace to even the simplest outfits, so you don't want to leave them out. For spring weddings, opt for delicate floral hairpins or a pastel clutch to add a touch of whimsy. Don't forget a lightweight scarf that can double as a shawl when the temperature drops. Simple, yet graceful.
For a fall wedding, you can go bold with accessories. Think chunky statement necklaces, velvet handbags, and richly colored scarves. These elements can inject a dash of drama into your look, making you stand out in the best possible way.
Consider the Venue
When selecting your fall or spring wedding outfits, it's worth considering the wedding venue. Is it an intimate garden ceremony or a lavish ballroom affair? Your choice should align with the setting, obviously.
For outdoor spring weddings, choose light and airy fabrics like chiffon or lace. You can also incorporate floral prints and soft, muted colors to harmonize with the surroundings.
Fall weddings, especially those in rustic barns or historic venues, require more structured and warm fabrics. Tweed or velvet can add texture and richness to your look. And remember, the color palette should mimic the changing leaves, with deep reds, oranges, and golds.
Weather Preparedness
As the saying goes, "April showers bring May flowers." But when it comes to spring and fall weddings, the weather can be as unpredictable as love itself. While the article beautifully captures the whimsy of these seasons, practicality should be your best man or maid of honor.
Spring: You might be envisioning sunshine and blooming flowers, but spring can sometimes surprise with a drizzle. So, if you're attending a spring wedding, especially an outdoor one, tuck a compact umbrella into your bag. A stylish, lightweight raincoat can not only save you from unexpected showers but also complement your outfit.
Fall: The autumnal charm often comes with a crisp chill in the air. Even if you're wrapped in the warmth of festivity, having a faux fur stole or a warm scarf can be a fashionable lifesaver during those chilly ceremonies or late-night toasts.
Sustainability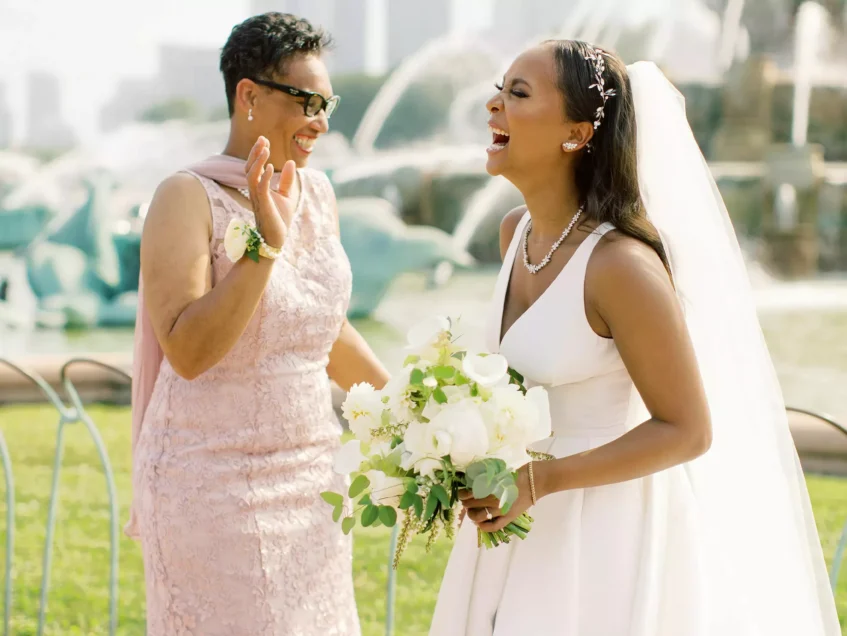 With climate change dominating headlines and our conscience, it's only fitting that we integrate sustainability into our celebrations. Before buying a brand-new outfit, ponder upon its environmental footprint. Today, numerous platforms offer high-end rentals perfect for such occasions. Not only is this an eco-friendly choice, but it can also be gentler on your wallet. Moreover, vintage and second-hand shops often hide gems that can make your wedding attire stand out while upholding sustainable values.
Deciphering Dress Codes
Every wedding invitation seems to come with its own dress code. Understanding them is crucial to avoid feeling underdressed or sticking out like a sore thumb.
Casual: Contrary to its name, casual doesn't mean showing up in jeans. Think sundresses, button-down shirts, and khakis.
Semi-Formal: A notch above casual. Women can opt for cocktail dresses, while men can sport a suit and tie.
Black-Tie: This is where you pull out all stops. Women should lean towards evening gowns and men should aim for a tuxedo.
Having clarity on these codes ensures you're dressed perfectly for the occasion, letting you enjoy the ceremony without any wardrobe worries.
A Final Word
Cold-weather weddings in spring and fall can be just as magical as their warmer counterparts. And with the right fashion selection, you can blossom in style as a guest, bridesmaid, or groomsman.
So, whether you're sipping champagne under the spring sun or dancing the night away among the fall foliage, you'll be thoughtfully dressed to impress and ready to celebrate love in style. Cheers to a fabulous wedding season ahead!