You need to pay attention to detail when making wedding preparations. This applies to invitations. So, it may seem like a very small thing to everyone, but it's actually very important. The invitation will represent you and your partner as well as the whole idea of ​​the celebration. That is why they must be of the best quality. You will be able to achieve this if you consult with experts who have many years of experience when it comes to making wedding invitations. However, there are a few things that make them unique or just as they should be.
They will be unique if you dedicate yourself to professional graphic design. And of course, the basis of everything is a good idea and printing. Think about it well because you have a large selection such as classic, funny, elegant, vintage or something more luxurious ones. Once you decide on an invitation model, move on to its elements. They must be effective enough, and in order to do the best job possible, keep reading and find some useful tips in the text.
Basic elements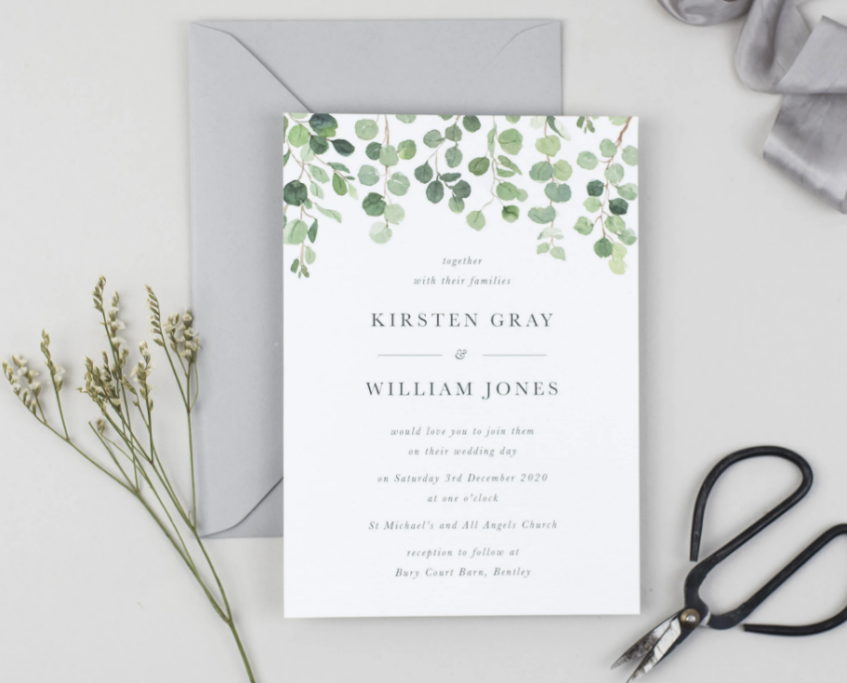 No matter how unique it is, it must also contain some basic elements in order to complete a successful delivery process. So, this applies to things like answer cards, envelopes, mailing envelopes, postage… It should also contain optional elements such as an inner envelope, admission card, instruction, weekend events cars, accommodations card and invitation wrapper. Now that you are familiar with some basic elements, you can make a list that you will check later to make sure you have covered everything.
What should be covered are the names of the hosts, the couple's names, the date and time of the ceremony, all the locations, the dress code (if any), the website address, the guest's name and address, etc. They need to provide certain information to guests, and after reading more about it below, you will become an expert on it.
Invitational line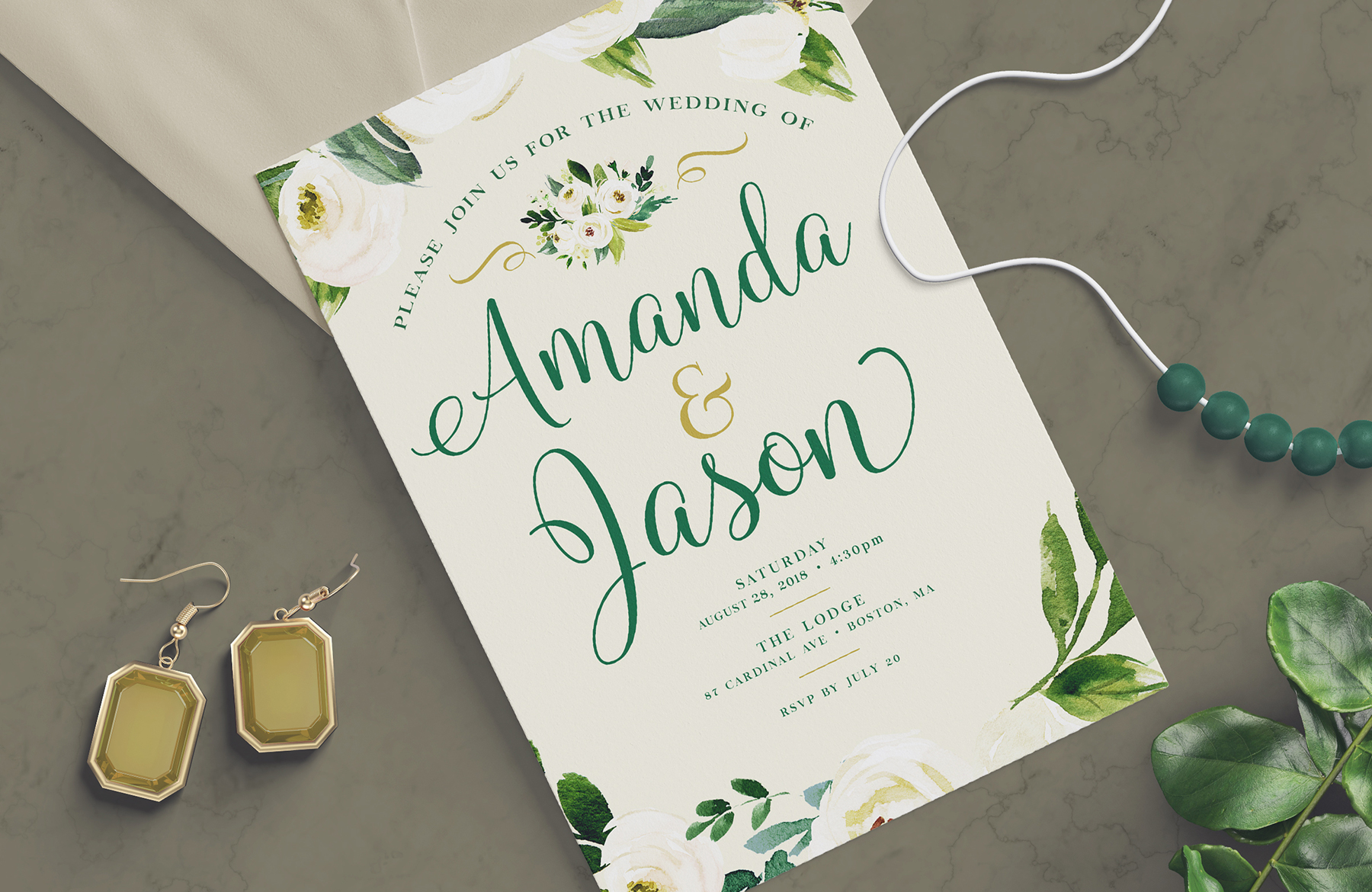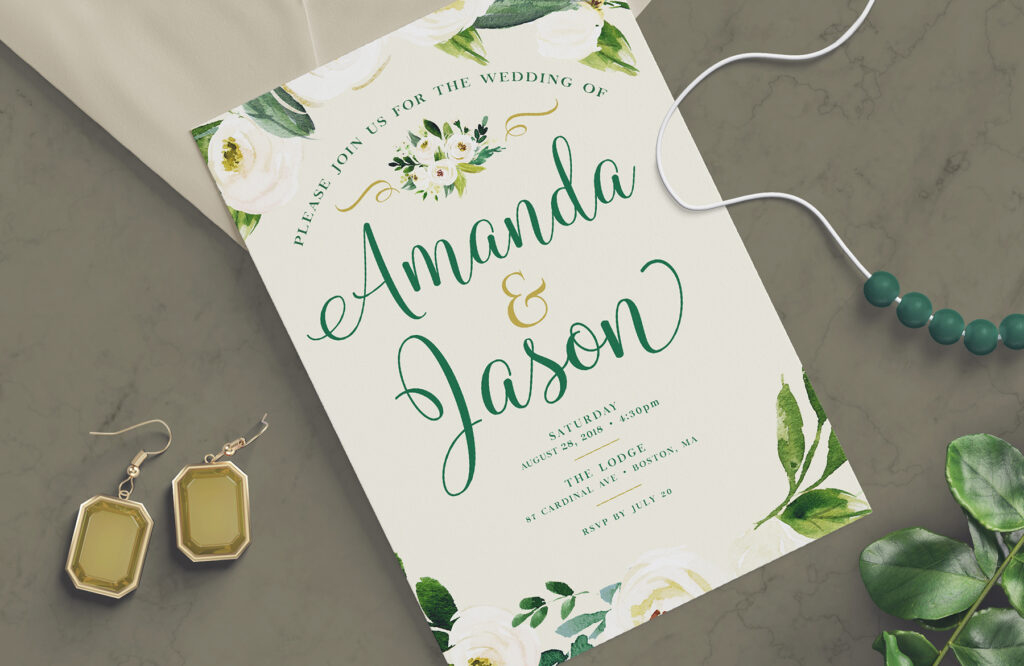 This applies to hostnames, and it doesn't have to be solely you. So, if the ceremony is financed by a third party, it would be OK for his name to be there. It is these people who are called the hosts, that is, they are the ones who cover absolutely all costs. People mostly use introductory sentences that show that they care about who they call, and therefore about their presence. That is why guests are invited to come to the most important day of the couple in order to beautify the ceremony with their presence.
Couples
What kind of invitation would that be without the names of the couples? Of course, it is important to put the names of the people who are getting married. People opt for different name layouts, but heterosexual couples generally put first the name of the female partner. It is an individual matter and the most important thing is to agree with your partner about it. On the other hand, LGBT couples are sometimes guided by the alphabet, age, etc. So, whatever you want. We must emphasize that you can put your full name or just some of it.
However, things like this depend on the level of formality you want to send. For example, a more elegant and dress code will certainly require full names, while a somewhat less formal organization will not.
Date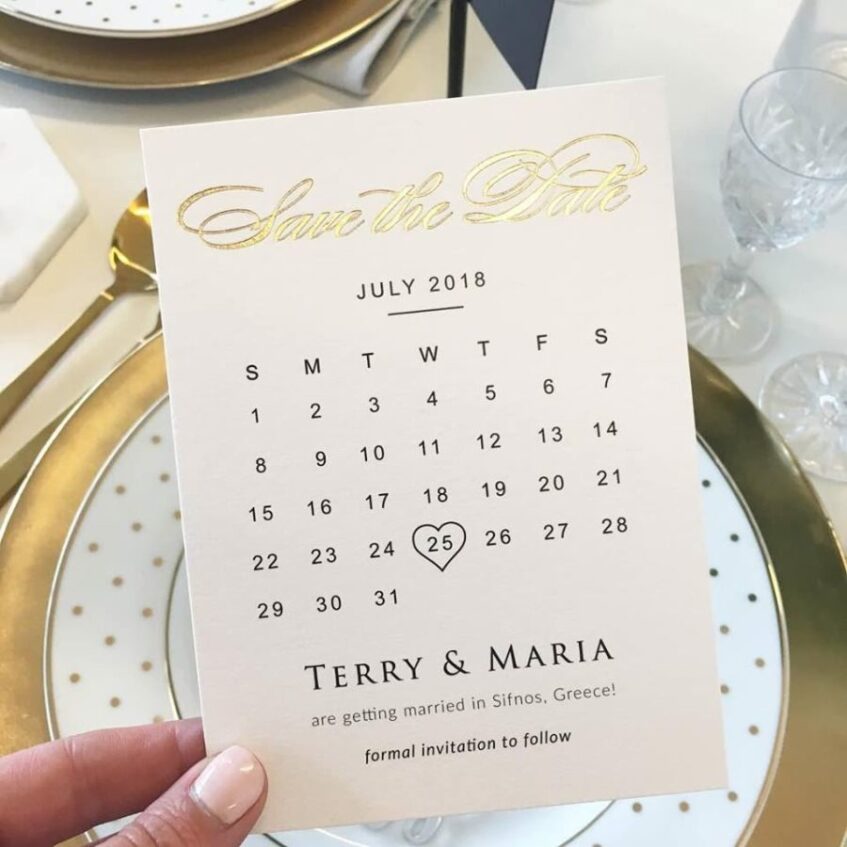 The next important thing is the date and time of the ceremony. Since the invitation is primarily a notification, you must not forget this. Also keep in mind the importance of confirmation, although you are almost certain that everyone is eagerly awaiting this date. Unforeseen circumstances are all around us and it is always good to stay safe and organized. Our advice is to stick to the schedule and not take risks with irresponsible guests. What does it mean?
Your task is to indicate the exact time of the ceremony on the invitation and thus give the guests complete information, and that will be more than enough for them to arrive earlier. In order not to have a problem with the delay of guests, set the time and time of day. Of course, when it comes to a formal invitation, you will write the time in letters without using numbers.
Location
We must not forget the location, especially if the ceremony is held in several places. However, regardless of whether there is one or more locations, guests must be informed of this. Therefore, it is necessary to specify the location of the ceremony. That way, the guests will be able to organize from the beginning to the end, because they will know what the wedding plan is. Don't think that your wedding will seem boring just because you mentioned one location.
You can still prepare them for all the other mini-events that the wedding will contain. This can refer to the first dance, cake, follow-up reception, dinner, etc. We have another great idea for you if you are planning a wedding in several locations. Use this as an opportunity to create an additional card that will guide them through a detailed admission plan.
Details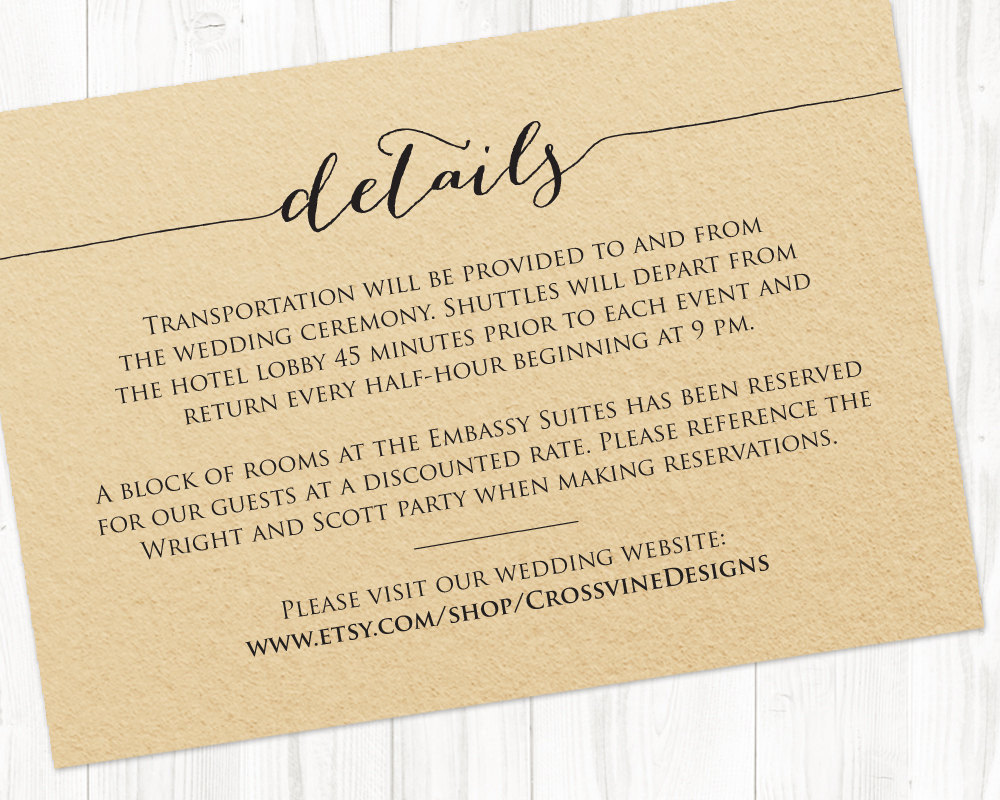 Weddings are different and some are more or less formal. Depending on the type of ceremony, people are guided by different things when it comes to details. For example, some strictly adhere to dress code variants to make everything look perfect and themed. On the other hand, people do not want to take this special day too seriously and opt for a more casual variant. However, the details also apply to some other things in the invitation. No matter how far you want to go with the formality, include some cool stickers and implement interesting ideas that will cause additional enthusiasm among the guests. It's not even something expensive, and it will be a great effect. Visit customsticker.com and find out how to make custom stickers cheap if you decide to include stickers.
Things like this give a measured dose of relaxation and intimacy. If you personalize your invitations, we are sure you will become the favorite couple ever. Imagine how good it would be to take advantage of some anecdotes for old friends or other dear people, add a fun design to it all and you will achieve a full hit.
Conclusion:
The time of traditional invitations that include drawn silhouettes of newlyweds or wedding rings is long gone. You used to be able to choose between several options, but today the situation is totally different. It's the right time to come up with something authentic and just yours. Choose carefully in relation to your affinities, and we hope we have helped you make the best choices you can.