Everyone can now hear the wedding bells as the wedding season is just around the corner. Love is in the air and as much as we hate to burst your bubble, so is the stressful planning phase of your picture-perfect wedding. The wedding gown, suit, cake, food, music, invitation… the items on your to-do list just don't end! That is why it's no wonder we see lovely brides turn into Bridezillas in the preparation stage. The good news is, you don't have to be one. We know you're doing the best you can to make the day of the wedding as unforgettable as it can be, that is why we are giving away a secret to turning your wedding into the magical occasion that you've been dreaming of – the power of signage.
Utilizing signs to keep your marriage ceremony stress-free and coordinated is a low-cost and incredibly efficient choice. We understand that using signs does not sound as attractive or romantic as a marriage on a pristine Caribbean island seashore. We're not claiming that signs are the fix-all solution to your fantasy wedding or even a single major portion of it, but rather that signs can alleviate a lot of the stress associated with the million details that comprise the big day.
The 'secret' to using signs is simply to use them! With decorative elements, navigational signage, and informative ones, we offer a variety of sign types that will eliminate troubles and boost the vibe of your celebration.
There is no limit to the use of signs to entice yourself, your future partner, and your attendees into the blissful spirit of marriage. Given all the varied ways of using signage as an element of your marriage ceremony, we're here to aid you in riding on the sign craze.
Where Should I Put the Signs?
The tough call you will have to make when designing wedding signs is deciding what to throw in the sign and where to insert it. Fortunately, we've covered everything for you in terms of material selection, layout, and location possibilities. Below are some examples of wedding signage uses, along with our recommendations for which material or kind of sign to use in each scenario.
Greeting the Visitors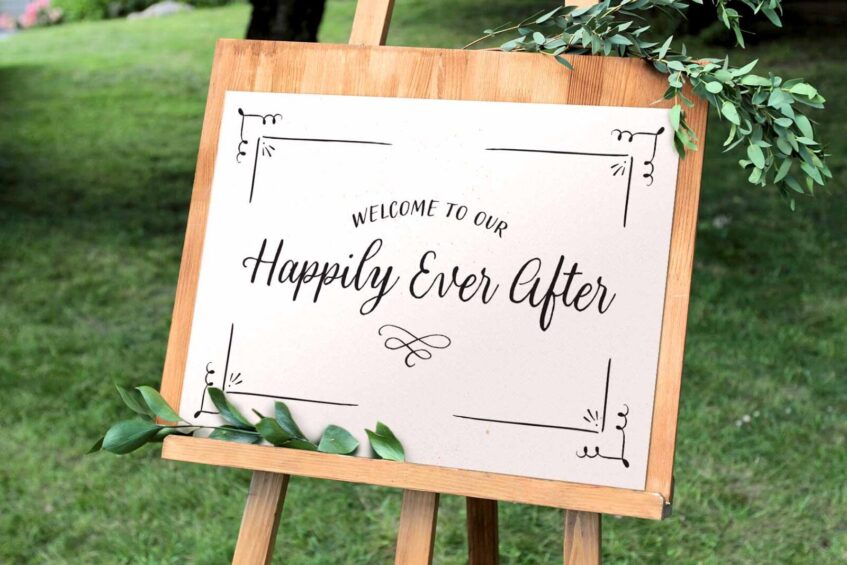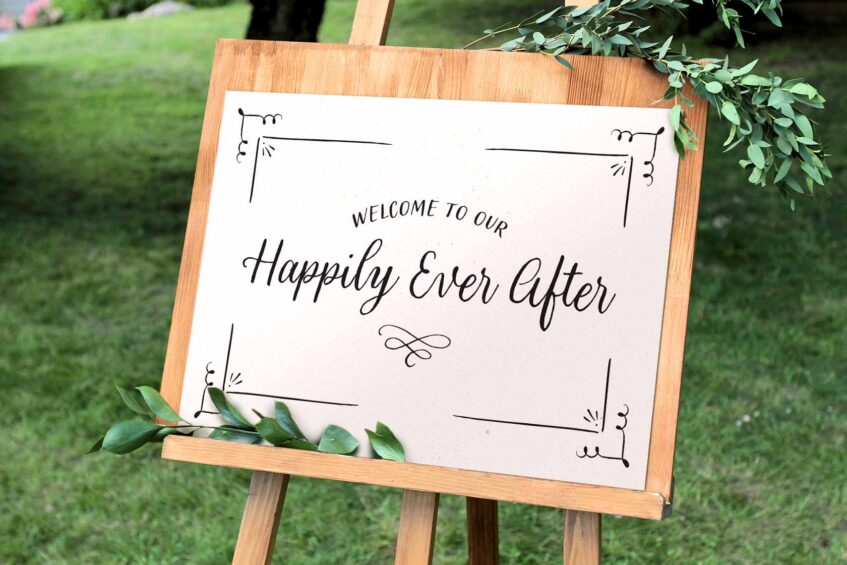 What smarter way to greet visitors at a celebration than by using a well-designed sign? A lot of weddings put their trust in basic posters that indicate venue entry points. We genuinely think that your ceremony needs a sign that stands out. A well-designed sign that creates a positive first impression can improve the vibe for attendees while also providing visual appeal for photo ops.
So, what makes an excellent welcome sign? Aside from the clear purpose of directing attendees to the venue, a welcome sign should be visually appealing. A beautifully designed sign will aid guests in getting into the nuptial spirit while also providing a wonderful backdrop for photos, as previously mentioned.
It may also incorporate Twitter and Facebook hashtags as well as other details to assist your visitors in documenting the event. In addition to the typical wedding decor of florals, greenery, and so on, your sign should also use an elegant font, photos, and the appropriate material to produce a gorgeous sign as an inclusion to the entire greeting to your nuptials.
A-Frame signs and those that are made of wood are ideal for making ornamental welcoming signs while somehow offering the necessary functionality. If the sky is looking good (no sign of rain or strong winds), interior signs such as foam core and gatorboard may also be utilized creatively. Vinyl signage is another popular type for greeting guests.
Making the Venue Organized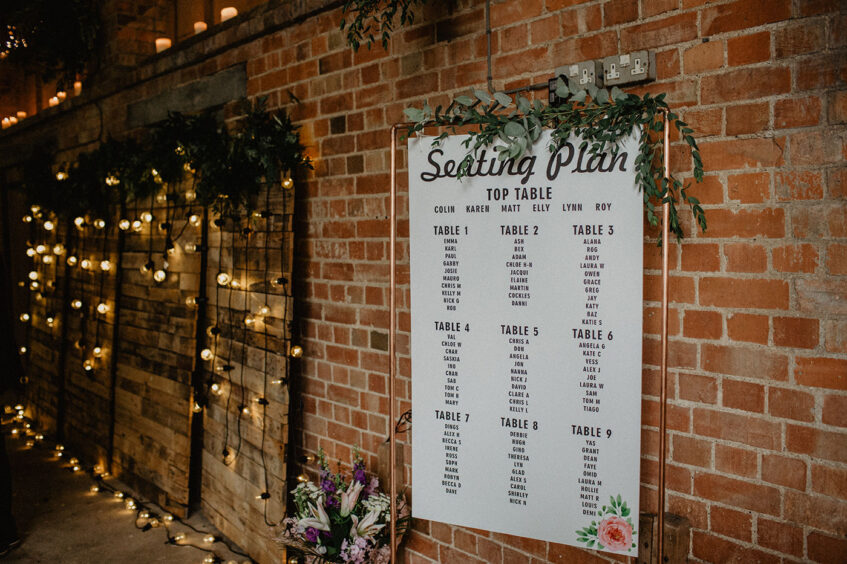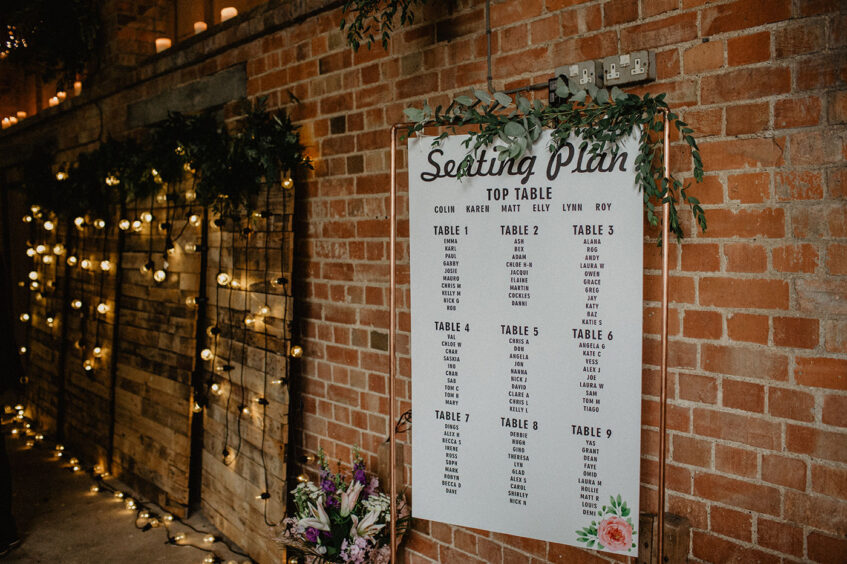 Your invitees also want a stress-free wedding as much as you do. Assisting guests in finding their way in and out of the venue will aid in reducing stress on your wedding day. In fact, navigational signage can save your celebrations from last-minute mishaps. In almost any case, having signs in place to help you and the attendees on your wedding day will never be a bad thing.
Signs are the most effective method of directing guests to vital points of your marriage ceremony. Regardless of whether your wedding is inside or outside of an event place, it's essential to direct guests to washrooms, bar stations, serving areas, and especially, the dance floor. For this, we recommend yard signs, wooden ones, A-frames, and vinyl signage for outdoor use.
Creating a Special Day Decoration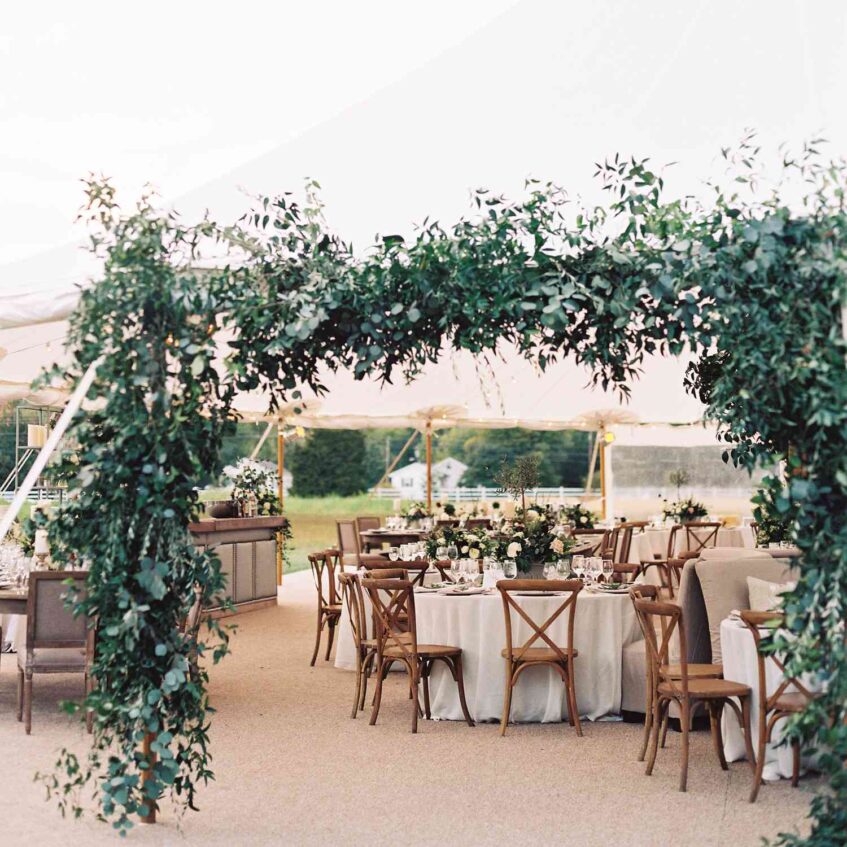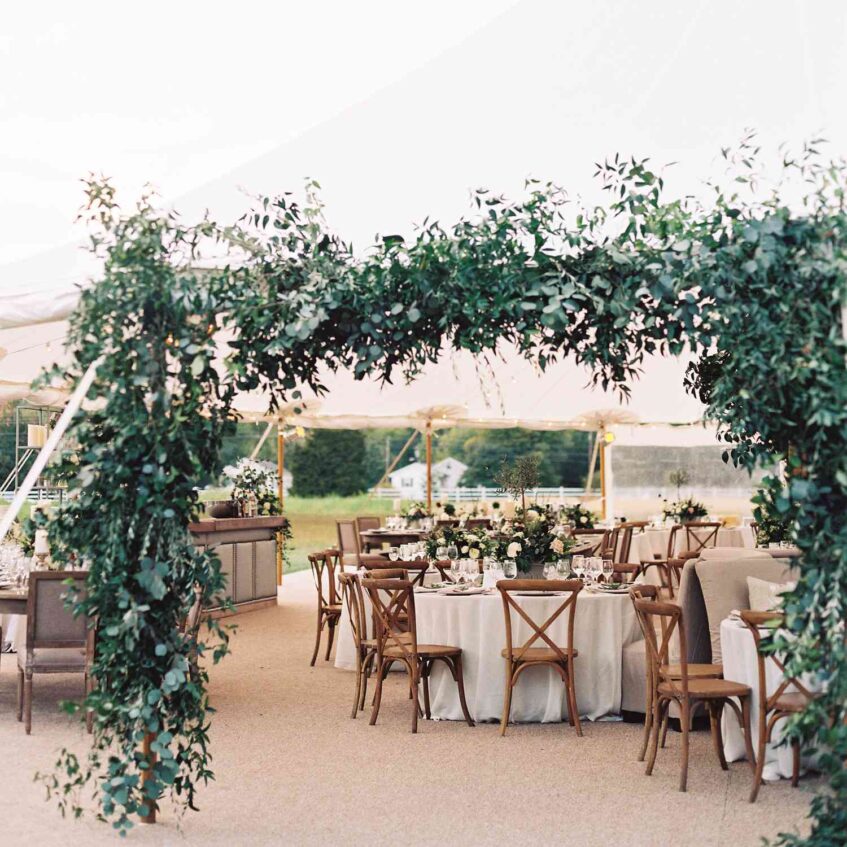 It can be a major task to decorate for a wedding. By including signs in your wedding decor, you can minimize that load while still giving your celebration the decoration it needs. Ornamental tables or flower centerpieces, ornamental lettering featured everywhere in the event place, as well as other theme-inspired displays can all be done with signs.
The decorating part doesn't end there; to give it a fresh, welcoming environment that shows off your personality, you can mount canvas images on facades or other structures. You can't miss the chance to decorate your venue with images of both you and your partner!
We're confident that when you think of signs, you picture plain rectangles and squares that adorn businesses in the area or lamp posts. Falcon board signs are among the best materials for ornamental signs. This sign is ideal for making 3D metal signs, cardboard cutouts, and even lettering. With the use of cardboard cutouts and falcon boards, you can create unique visual elements.
The ease with which canvas designs and falcon board signage can be mounted or hung without causing damage to the walls of the rented venue is an extra advantage. Don't leave your signs in the venue after the celebration is over! Take the decorative signs with you so you can decorate your house with them and make them last. These physical memories will undoubtedly make your home feel cozy.
Conclusion
The biggest thing that prevents you from livening up your wedding venue with the help of signs is not taking advantage of them! Regret is something that you wouldn't encounter when choosing to have customized signage made for your wedding. It's a decision that will not just help you and your visitors relax and establish the ideal wedding atmosphere, but also ensure that the day will be one for the books.