Planning for your dream wedding can be a very emotional and exciting moment. Here, you can design everything from scratch and choose the one that portrays your personality. It includes the big day bride and bridegroom outfit and the theme color.
Even though there is never one size that fits all in the wedding timeline, one year is enough to finalize everything and ensure you have everything you need for your big day.
This article will explore a complete wedding checklist that you should have to make your wedding memorable and spectacular.
Twelve Months to Your Wedding
Now that you are one year away from your wedding, there are many crucial things that you should consider and keep in motion. Here are some of the things to consider at this time.
Budget is one of the most crucial things to consider before a wedding. That is because the funding will influence every subsequent decision you make, such as the venue, food, and outfits.
Planning your budget at this juncture helps you get enough time to gather all the funds you need to make the day colorful and successful.
When considering the budget, you need to consider the potential size of your wedding and the number of guests you might want to invite. Budgeting can be challenging, and you must talk with your wedding stakeholders to help you out.
The stakeholders will help fund your wedding, and since some might have experience, they will guide you on better ways to cut most of the costs.
Eleven Months to Your Wedding
After planning your budget and knowing how much you will need, it's time to talk about your wedding day priorities. This is where you determine what is most important to you and what you must focus on.
You might have to discuss whether having a live band is necessary for your reception or if you can allocate more money to your entertainment than late-night snacks.
When planning about priorities, there is a crucial thing that you need to consider. It includes implementing and booking some event equipment and decorations to stay prepared. You must figure out ways to stay organized throughout the planning Process.
Ten Months to Your Wedding
Now you have a picture of what your wedding will be like. If you are unsure of how to proceed, you can book a wedding planner to help you organize everything you need. In addition, you need to contact your must-have wedding guests and vendors if you are stuck between a few potential dates.
During this period, you must ensure you finalize your date and venue. After you are through with the dates, it's time to shop for your wedding rings.
Since you did Shop For Engagements Rings, finding one for your big day could be easy. Let's take a breath! When shopping for your engagement ring, you look for the best you could find. If you are tight on your budget, engagement rings can be used as wedding rings and a great reminder of where you started.
Nine Months to Your Wedding
You need to start shopping for your wedding attire. You will need a lot of time to peruse local wedding dress and suit shops to ensure you look for a perfect look. Begin the search early, allowing you time for browsing, alteration fittings, and any potential customization you might need.
For the wedding dress, you need to decide on the style, color scheme, and level of formality for your big day.
Eight Months to Your Wedding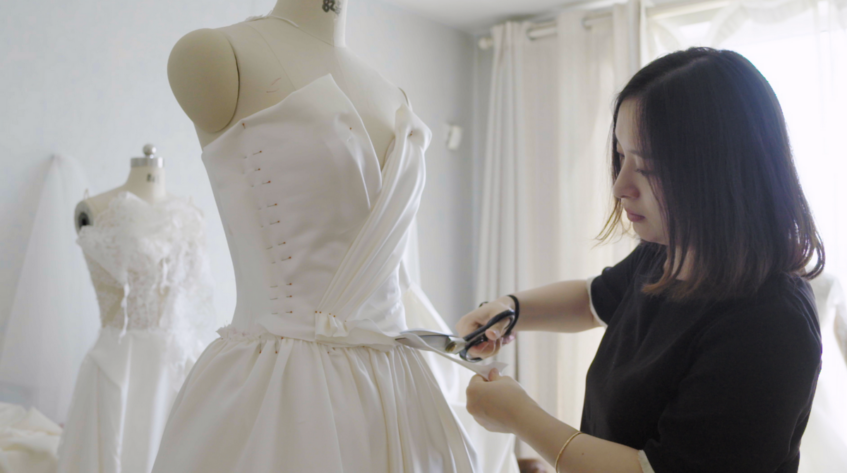 Now you can experience the changes with your wedding clothes getting ready. At this point, you need to focus on your wedding day and critical things like entertainment.
Note that music is essential to your wedding day as it helps keep memories of the moment you walk down the aisle until the last song. Book the services around to ensure no inconveniences during your big day.
Seven Months to Your Wedding
You should consider shopping for your wedding party attire. Since you have your wedding dress and suits, you should look for attires that will complement it. Another thing to consider is finalizing all your vendor hires.
You will need to complete contracts a few months from now since not all of them can be finished until product amounts are determined.
Six Months to Your Wedding
Take a moment to breathe since you are six months from your wedding. Even though it's unnecessary, you should consider premarital counseling as a great way to prepare your relationship for marriage.
At this juncture, you will work with family counselors, religious leaders, or even another married couple to get better insight on what to expect and how to strengthen your relationship.
Five Months to Your Wedding
Ensure that you have everything you need, such as renewing your passports if you plan to go abroad for your honeymoon.
It's also crucial to ensure you secure your hair and makeup team. This will help avoid the last-minute rush and getting unqualified people.
Another incredible thing to do is order formal invitations to ensure all your guests have enough time to prepare. However, you should ensure they have saved the dates early, and the formal invitation acts as a reminder.
Four Months to Your Wedding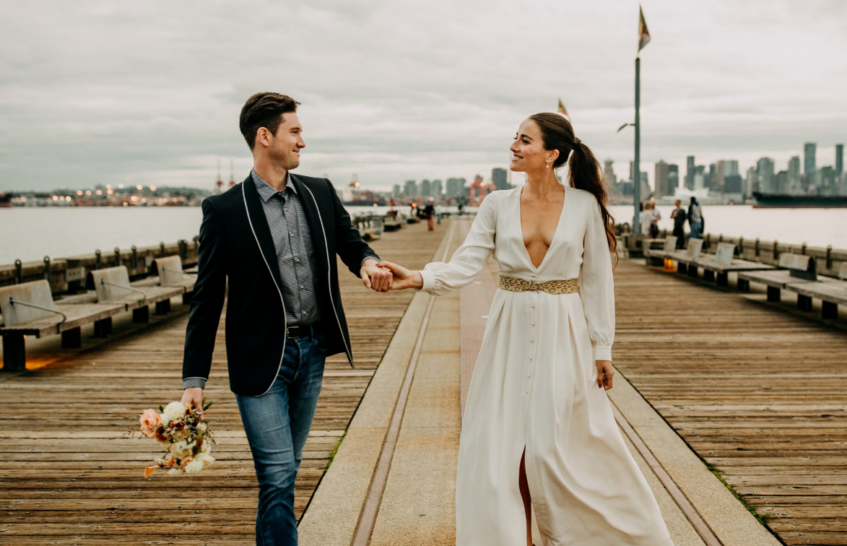 You can consider buying additional pre-wedding outfits for all your fun parties that will come your way. You must consider what kind of wear you want for your birthday party, shower, rehearsal dinner, additional weekend soirees, and after-party.
Three Months to Your Wedding
At this juncture, you must ensure you are getting things in order. It includes booking your ceremony officiate early. That is, if you are not getting married in a religious institution. Furthermore, you need to begin wedding beauty upkeep.
It will be crucial if you will be attending your wedding shower.
The Last Two Months to Your Big Day
This is the time to enjoy your beach party and write your vows. Your big day is almost. If you hire a wedding planner, they should be through with having the occasion and planning on the day to decorate it. Assess everything is in order just as you have always dreamt about.
Now, you can consider applying for your marriage license and making your final attire alteration.
Enjoy Your Big Day!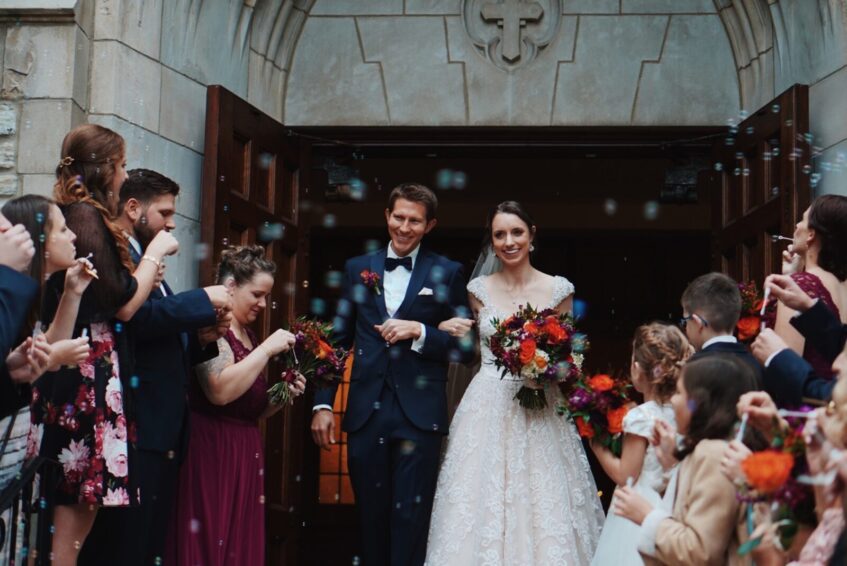 When you follow these steps, you will surely get your dream wedding. You can look for creative decor and other things to entertain your guests.