Whether you want to create invitations for your wedding or another event, you will probably want to come up with a completely unique design that suits your personality and style and is sure to impress your guests.
If you are on a tight budget, you may not be able to afford to get professionally-designed invitations printed. But that does not have to stop you from creating stylish customized invites yourself.
Here are some ideas that you will want to consider.
Make Your Own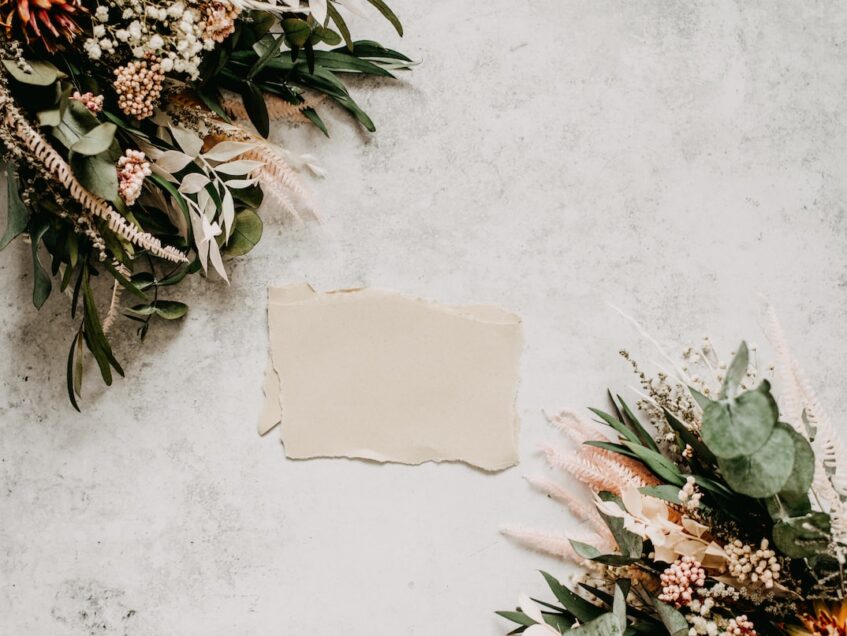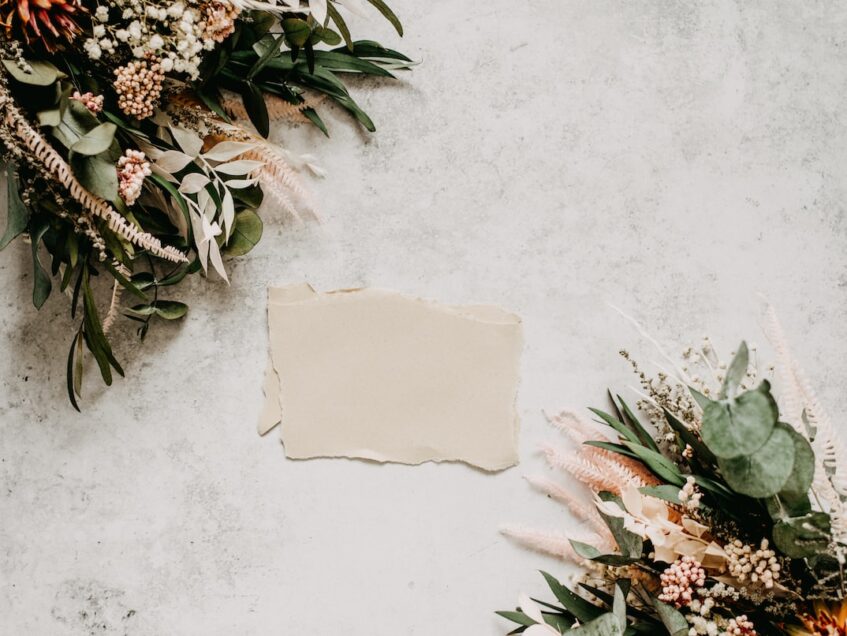 All you need is some high-quality paper and a little artistic flair to create your own unique invitations. You could come up with text and designs on your computer and use a home printer to print out your invites.
Alternatively, you could go down the handmade approach by writing your invites personally using a good quality pen and adding your own design touches. You could add a splash of color or even use a ribbon or something like a gold leaf to make your invitations really sparkle and stand out.
Even if you do not have natural artistic ability, you can come up with some exciting design ideas to make invites yourself. If you are stuck, simply spend a little time researching different ideas online to become inspired.
Use an Online Invitation Maker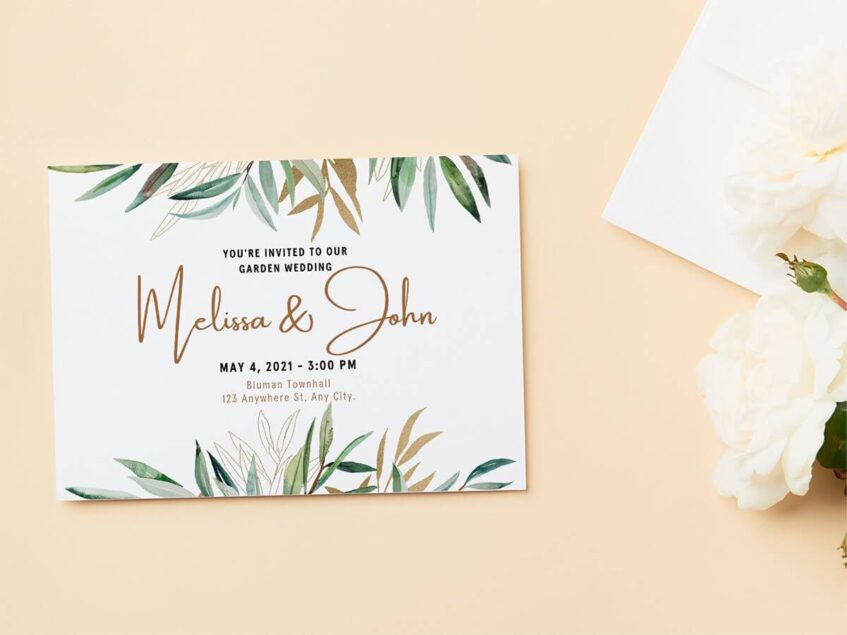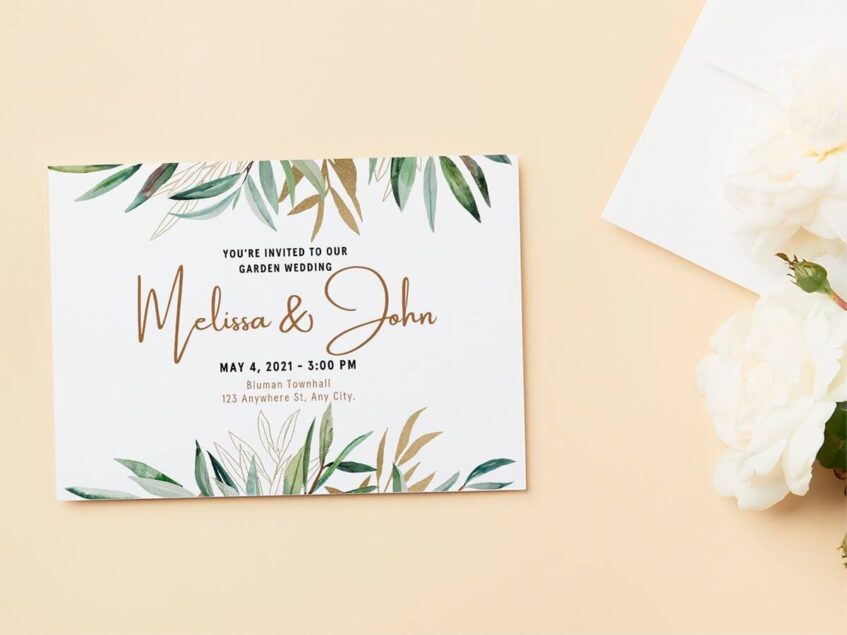 If you want a more professional approach but do not have the budget to hire a professional designer, you can always use a free online invitation maker to make invites that will undoubtedly make a good impression and get your guests excited about your event.
You can come up with amazing designs with the party invitation maker using BeFunky, for instance.
You can access a wide variety of professional-quality invitation templates for all kinds of occasions, including wedding invitation templates and birthday invitation templates.
Simply choose a template, add the information and images you want to be placed on the invitation, customize it according to your preferences, and then print out the invite or send it to guests online.
In no time at all, you can come up with sophisticated and professional-looking invitations that are completely unique and will impress your guests.
Design Your Own Digital Invitations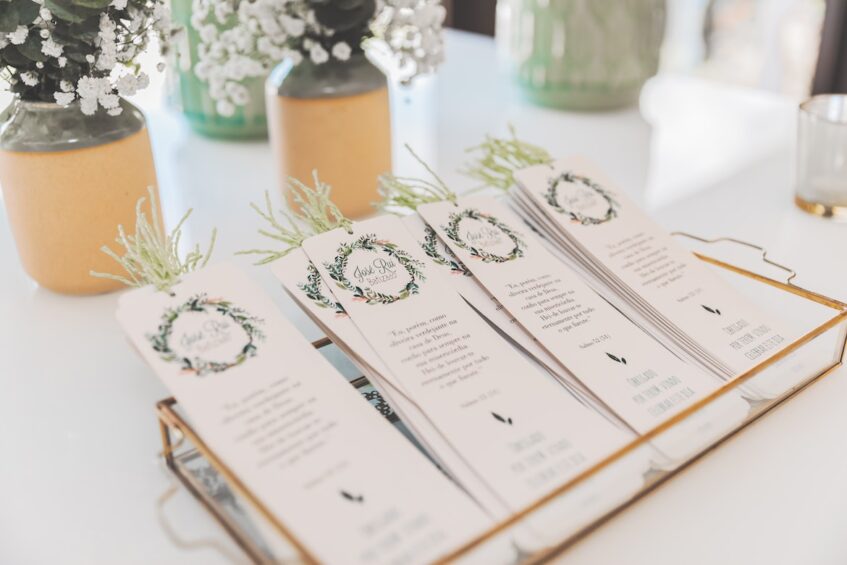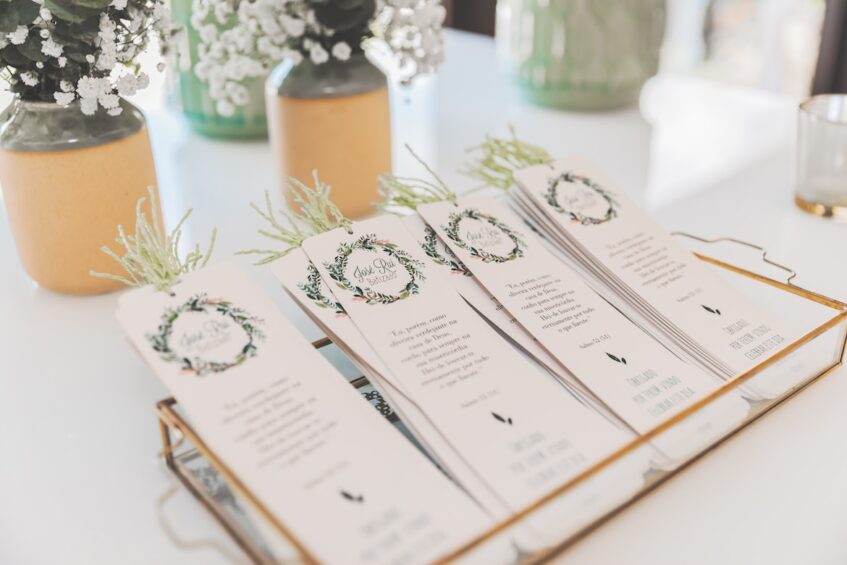 You also have the option of using photo editing software to create your own invites and then send them via email or another digital form of communication.
If you have artistic talent and you are confident in your ability to make designs look professional, this can be a good option. You will not have to spend money on anything at all, contrary to making physical invites yourself, and you can simply share them with guests online, so you will not have to pay for postage.
You could even design digital invitations that contain GIFs or animations; they can be especially great for using on fun party invitations.
Think Outside the Box
If you are looking for ideas that are even more unique than the above suggestions, then you need to think outside the box. Come up with an idea all of your own to make your invitations as memorable and eye-catching as possible.
Furthermore, you do not have to send invitations in traditional formats. In this modern day and age, you have countless possibilities; as long as you put your creative-thinking hat on.
Here are just a few outside-the-box suggestions to help inspire you.
1. Create a Video Invitation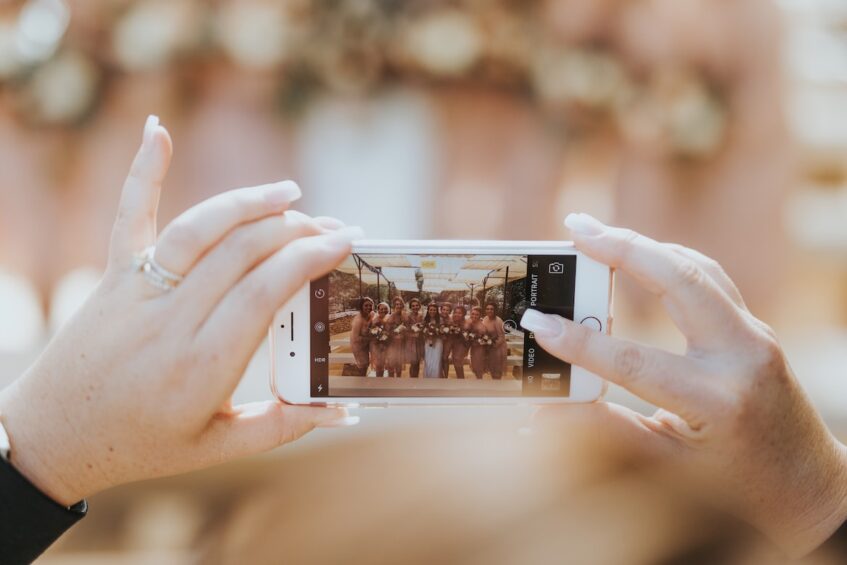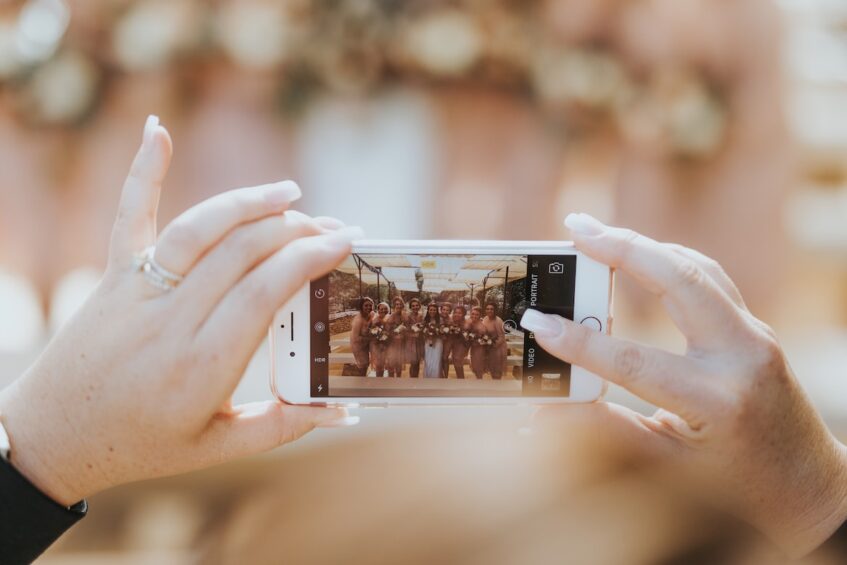 Why not create a video invitation?
It does not have to cost anything to come up with an entertaining and engaging idea, film the idea with your phone or camera, and share it with your guests.
You could create a sophisticated work-of-art for a wedding that is being held in the gorgeous grounds of a castle, for instance, or you could simply dress up in silly clothes to verbally invite your friends and family to a big birthday bash.
Whether you go down the fun or more serious route, by coming up with the right idea for your specific event, you could create a video invitation that is remembered for years to come and which does not have to cost a penny.
2. Write a Song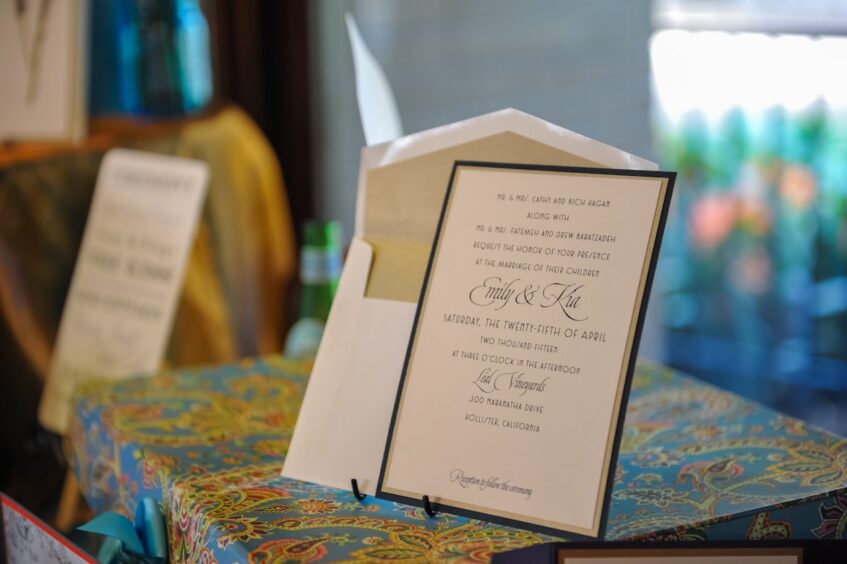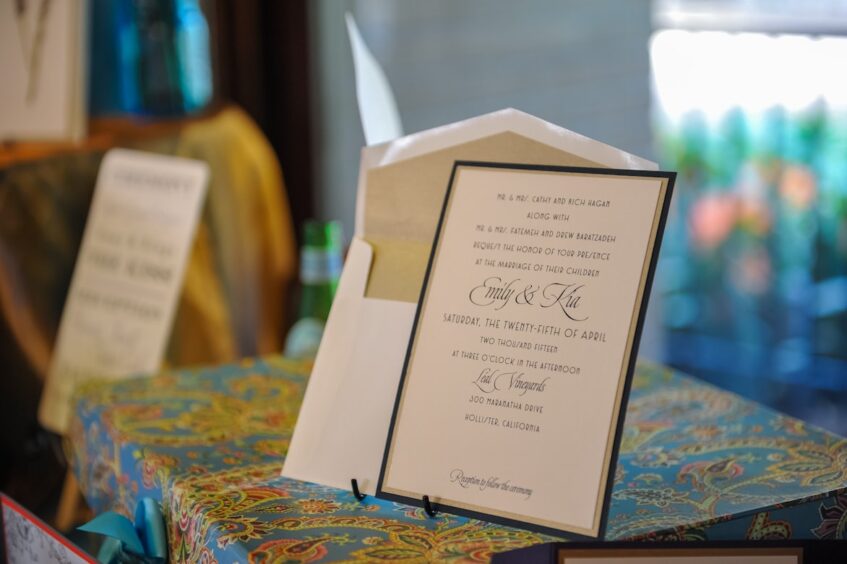 You could stick to audio rather than video. Though, simply recording an invitation is a little boring. So, consider writing a song.
You do not have to have any musical skills to come up with a fun tune and great lyrics that invite your friends and family to your event. And again, it will not cost you anything to create and send an audio-file invite.
Though, sending an invitation in the form of a song is probably best reserved for fun events like stag nights and birthday parties rather than weddings.
3. Make Chinese Fortune Cookies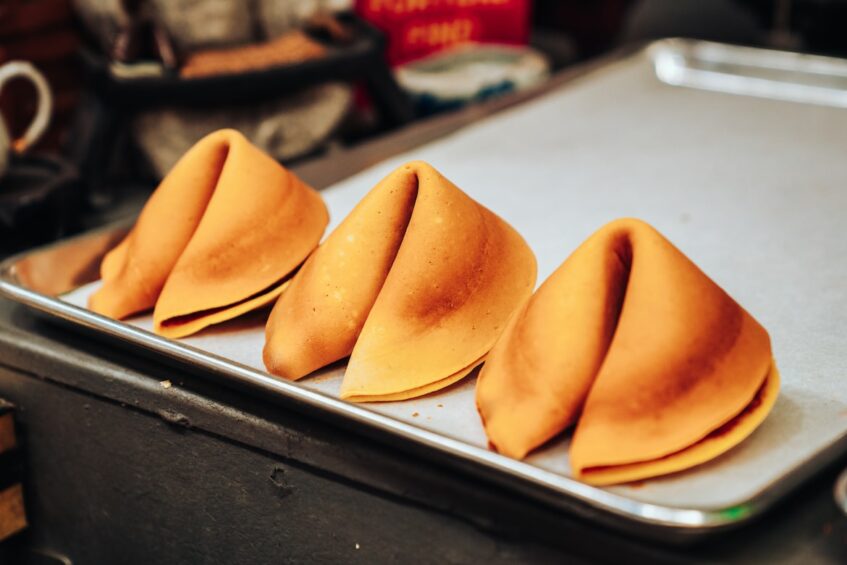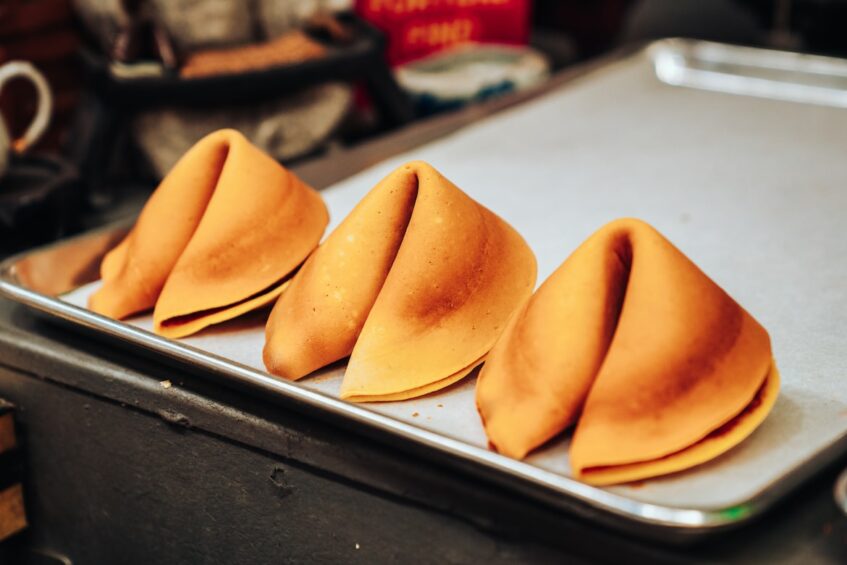 For a truly unique idea that none of your guests will be expecting, write your invitations on small pieces of paper that you insert into Chinese fortune cookies.
Alternatively, ask your local Chinese restaurant if they can help you.
You could even have a sit-down meal with your guests as a kind of pre-party to your event. Only, your guests will not know about the forthcoming event until they are served their fortune cookies at the end of the night.
If you do not go down that route, in which you will be present to give your guests more details of the upcoming event, you need to consider what information you will place on the paper inside the cookies.
You will not have much room, so consider adding a web link that your guests can follow to find out the precise details of your event. For instance, you could write "You're invited to our wedding!" on the paper and put all the important information, like the date and dress code, online.
Summing Up
Creating completely unique invitations for an event does not have to be costly. Indeed, as we have seen, there are many inexpensive and free ways to create bespoke invites.
To recap, you could:
Make your own physical invitations.
Use an online invitation maker.
Design your own digital invitations.
Think outside the box to come up with a truly unique invitation.