Your wedding day is not just a ceremony; it's the beginning of a beautiful journey with your partner. It's a day filled with love, joy, and the promise of a lifetime together. That's why celebrating this momentous occasion in a unique and meaningful way is so important. In this guide, we'll explore creative wedding celebration ideas that will make your special day even more unforgettable.
The Importance of Celebrating Your Union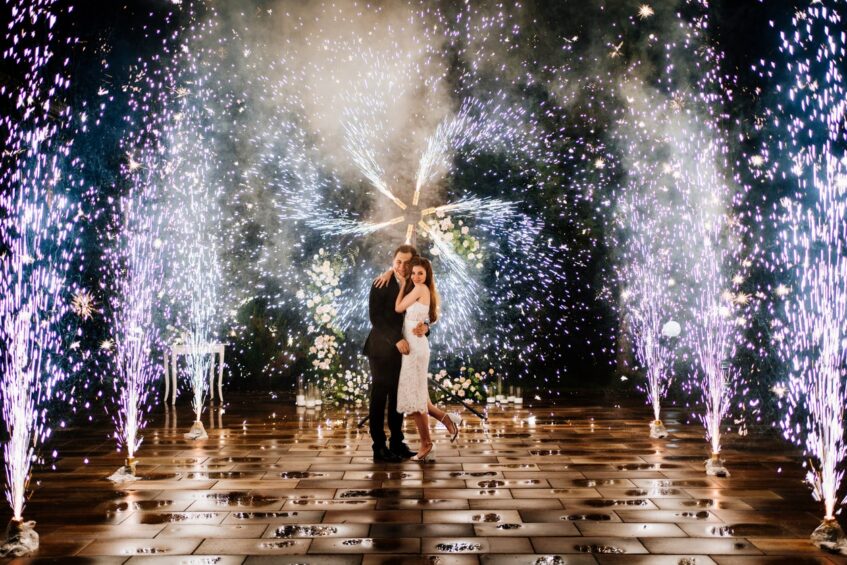 Your wedding isn't just a one-day event; it's the foundation of your life together. Celebrating your union reinforces the bond between you and your partner. It's a reminder of the love and commitment you share and an opportunity to express your feelings in a memorable way.
Celebrating this day in a unique and unforgettable manner ensures that these memories are cherished for years to come. It's an investment in your shared history.
Planning a Memorable Wedding Celebration
Planning your wedding celebration is a chance to infuse your personality and style into the event. It's an opportunity to create an experience that not only reflects your love story but also leaves a lasting impression on your guests.
Setting a Theme or Concept
One way to create an extraordinary celebration is by setting a theme or concept for your wedding. Whether it's a vintage-inspired affair, a bohemian dream, or a fairytale come true, a theme can guide your decor, attire, and even the choice of venue.
Coordinating Decor and Activities Around Your Theme
Once you've chosen a theme, coordinate your decorations and activities to align with it. This creates a cohesive and immersive experience for your guests, making your celebration feel like a carefully crafted story.
Personalizing the Celebration to Reflect Your Love Story
Infuse your celebration with personal touches that reflect your unique love story. Share your journey with your guests through photos, mementos, and even your choice of music. The more personalized your celebration, the more memorable it will be.
Budget-Friendly Celebrations
Celebrating your union doesn't have to break the bank. With some creativity and smart planning, you can have a spectacular celebration without straining your budget.
Cost-Saving Tips for a Spectacular Celebration
Explore cost-saving tips and tricks to make the most of your budget. Consider DIY decorations, sourcing from local vendors, and being strategic about where you allocate your funds.
Prioritizing Must-Have Elements for Your Celebration
Identify the elements that matter most to you and your partner. By prioritizing what's essential, you can ensure that your celebration focuses on what truly matters.
Top Unique Wedding Celebrations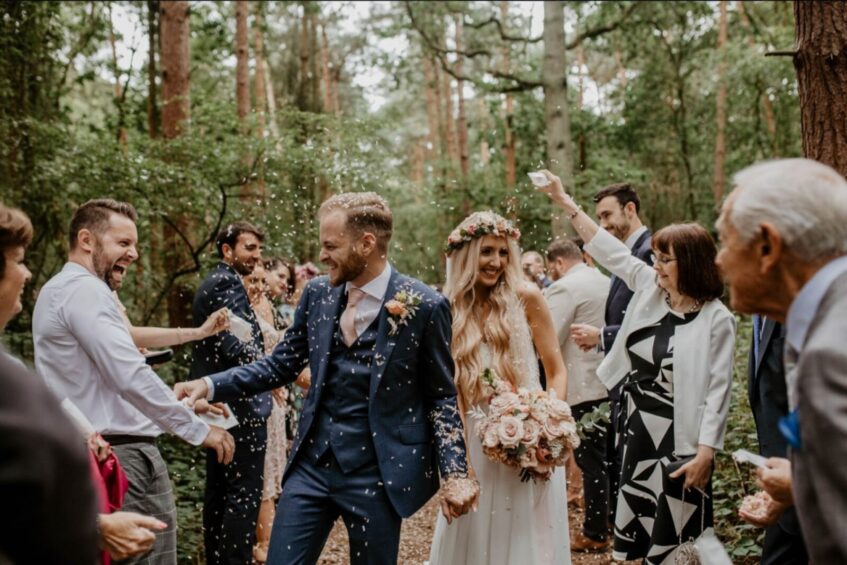 Unconventional wedding celebrations break away from tradition to create a unique and personalized experience. These celebrations are about embracing your individuality as a couple and crafting an event that is entirely your own.
Wedding Games and Unique Gift-Giving
Incorporating games into your celebration adds fun and excitement. Additionally, exchanging unique and personalized gifts with your partner and guests can be a heartwarming part of the day.
Fun and Competitive Games for All Ages
Games like lawn games, trivia, or scavenger hunts can entertain guests of all ages, fostering a sense of togetherness and joy.
Exchanging Unique and Personalized Gifts
Gift-giving is a wonderful way to express gratitude and appreciation. Consider exchanging meaningful, personalized wedding gifts that reflect your love and shared experiences.
Destination Wedding Weekend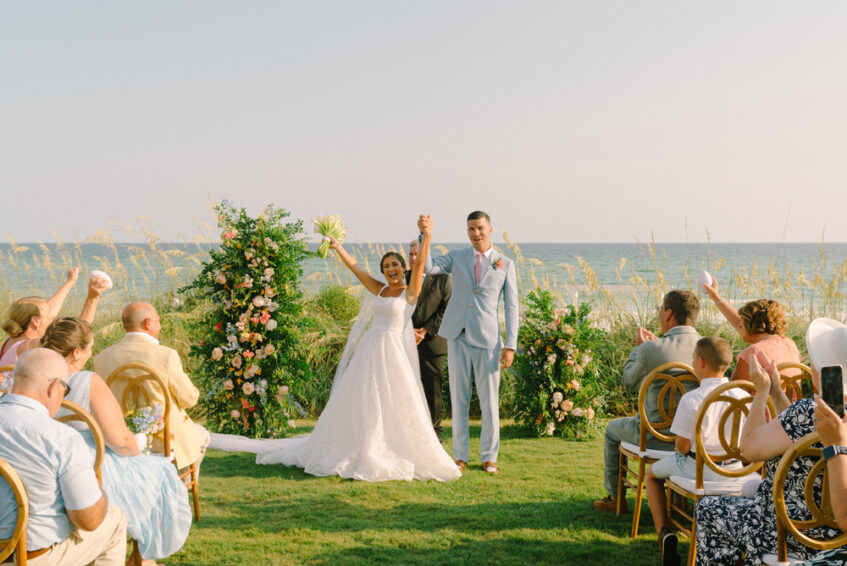 A destination wedding weekend extends the celebration over multiple days, allowing you and your guests to fully immerse yourselves in the experience.
Extending the Celebration Over Multiple Days
A weekend celebration includes not only the ceremony but also pre-wedding gatherings and post-wedding brunches. It's a chance for quality time with loved ones.
Exploring New Locations with Your Loved Ones
Choosing a destination wedding opens up opportunities for exploration. You and your guests can discover new places together, creating lasting memories.
Intimate Elopement and Post-Elopement Celebration
Eloping can be an intimate and romantic way to tie the knot. You can follow it up with a surprise celebration when you return home to share the joy with loved ones.
Private Exchange of Vows Followed by a Small Gathering
Eloping privately allows you and your partner to focus on your commitment. Then, celebrating with close friends and family can be a heartfelt reunion.
Throwing a Surprise Celebration After Returning Home
Surprising your loved ones with a celebration after your elopement can be a heartwarming way to share your happiness.
Themed Celebrations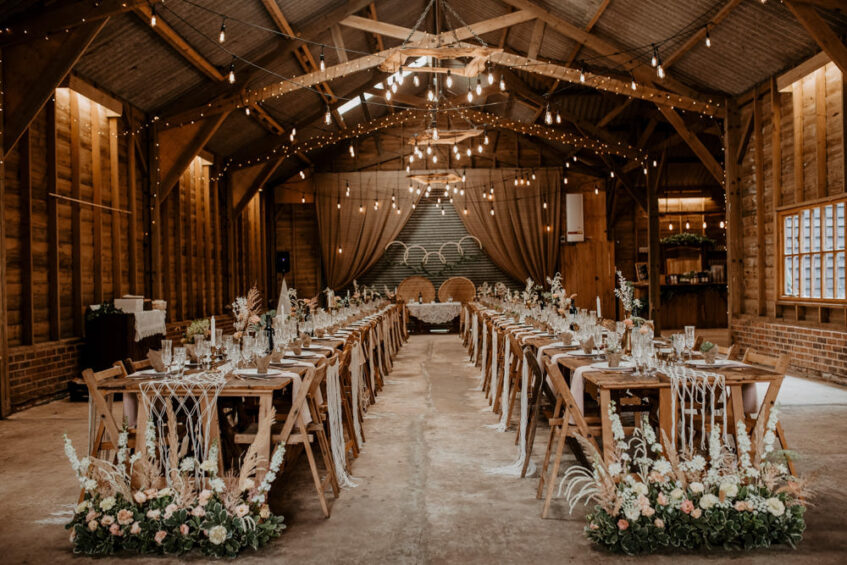 Fun Themes like Vintage, Bohemian, or Fairytale
Choosing a theme for your celebration adds a layer of creativity and excitement. Themes like vintage, bohemian, or fairytale can transport your guests to a different world.
Costumes, Decor, and Food to Match the Theme
A themed celebration allows you to go all out with costumes, decor, and even your choice of cuisine. It's an immersive experience that your guests will never forget.
 Interactive Guest Experiences
Photo Booths, DIY Stations, and Guest Book Alternatives
Encourage guest participation with interactive elements like photo booths, DIY craft stations, or unique guest book alternatives. These activities create memorable moments.
Creating Memorable Moments with Guest Participation
Interactive experiences engage your guests, allowing them to bond and create memorable moments together. It's a chance for everyone to contribute to the celebration.
Creating Unforgettable Wedding Celebrations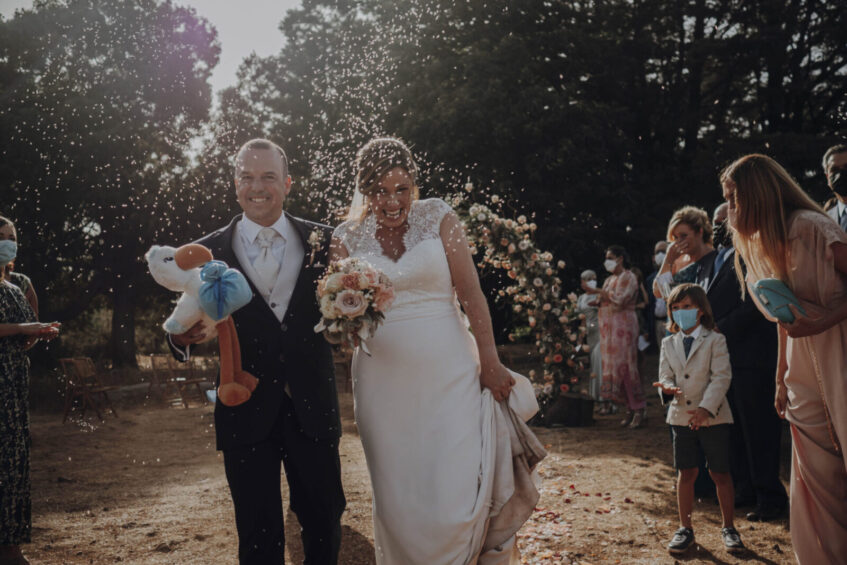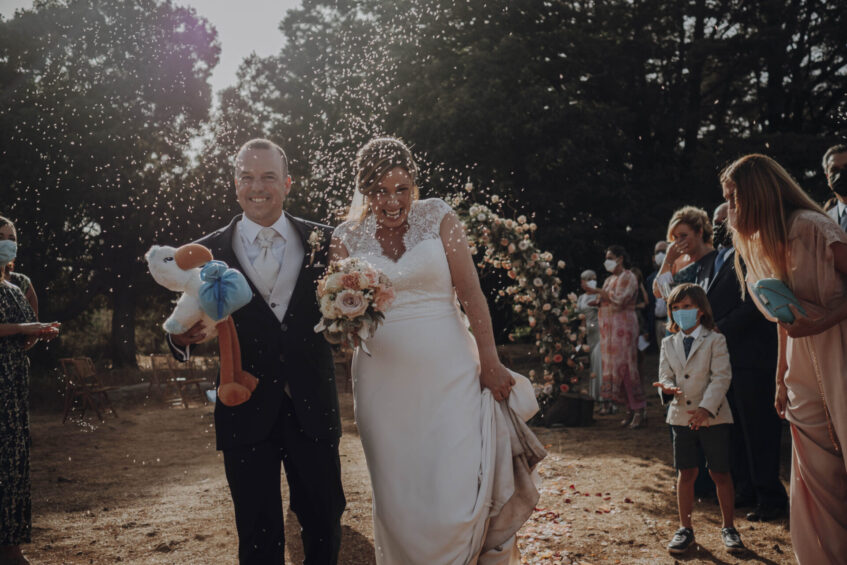 Wedding celebrations are not just about the day itself; they're about creating unforgettable memories that you and your guests will cherish forever. These celebrations are a testament to your love story and the beginning of a new chapter in your life together.
A Celebration as Unique as Your Love Story
Your love story is one-of-a-kind, and your wedding celebration should be too. Embrace creativity, personalization, and unconventional ideas to craft a celebration that reflects your journey.
Making Your Wedding Celebration a Highlight of Your Journey Together
Your wedding day marks a significant milestone in your journey together. It's a day to celebrate your past, present, and future as a couple. With these unique wedding celebration ideas, you can ensure that your celebration is a highlight of your shared adventure.
Conclusion
Your wedding celebration is an opportunity to create lasting memories, celebrate your love, and share your joy with friends and family. Whether you choose a destination wedding weekend, opt for themed decor, or incorporate interactive guest experiences, make it a celebration that reflects your unique love story and leaves a lasting impression on everyone involved.