Planning a wedding is like weaving a tapestry of dreams, hopes, and love. In today's tech-savvy world, couples are weaving that tapestry with a modern twist – personalized wedding websites. These digital wonders are changing the way we plan and share the details of our big day, and the benefits are nothing short of extraordinary.
A Dreamy First Impression
First impressions matter, and your wedding website is your grand digital entrance. It's the gateway through which your guests can step into the enchanting world of your wedding. Think of it as your own little corner of the internet, where you can set the tone and style of your big day.
Your website is a canvas where you can let your creativity run wild, reflecting your personality, love story, and the unique charm of your wedding. As you build a wedding website, customize it with your favorite colors, fonts, and design elements to make it uniquely yours.
From the moment your guests enter, they'll be greeted by a visual representation of your love story, building excitement and anticipation for the upcoming celebration.
Simplifying RSVPs and Guest Lists
Tracking RSVPs and managing guest lists can be one of the most daunting aspects of wedding planning. Personalized wedding websites come to the rescue by simplifying this process.
With the click of a button, guests can RSVP, select their meal preferences, and even leave special requests. This streamlines the entire guest list management, reducing stress and eliminating the need for endless spreadsheets and paper invitations.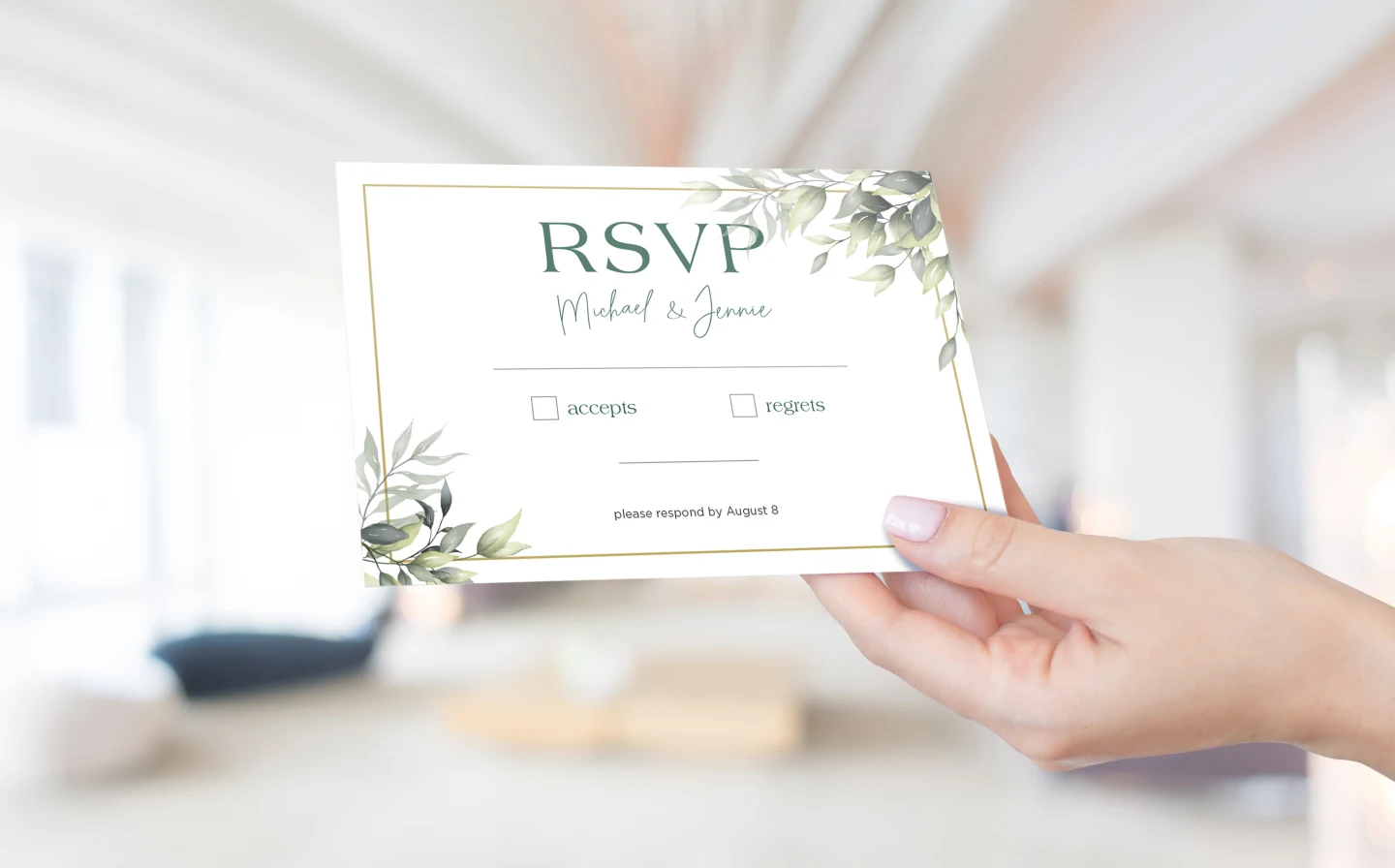 Up-to-Date Information at Your Fingertips
Life is unpredictable, and sometimes wedding plans need to adapt. Whether it's a change in venue, schedule, or important details, your wedding website acts as a real-time information hub. No more phone calls and frantic emails. Update your website, and everyone is instantly in the loop.
Guests can check the site for directions, parking information, dress code details, and more. With just a few clicks, they can access all the crucial information they need to ensure they are prepared for your special day. It's a win-win situation for both you and your guests.
A Treasure Trove of Memories
One of the most delightful aspects of having a wedding website is its ability to serve as a treasure trove of memories. From engagement photos to stories of how you met, your website can become an online diary of your love story. You can also share your wedding registry, making gift-giving a breeze.
As the big day approaches, you can use your website to post updates, countdowns, and sneak peeks. After the wedding, your website becomes a cherished memento, preserving memories of your special day in a digital time capsule.
Staying Connected with Your Guests
Planning a wedding often means connecting with guests from various corners of the world. A personalized wedding website is a bridge that keeps you connected with your loved ones. Through the site, you can easily communicate with your guests, providing them with essential information, like accommodation recommendations, things to do in the area, and local attractions.
Guests, in turn, can leave their best wishes, heartfelt messages, and even advice for your married life. It's like having a digital guestbook, filled with love and support from your family and friends.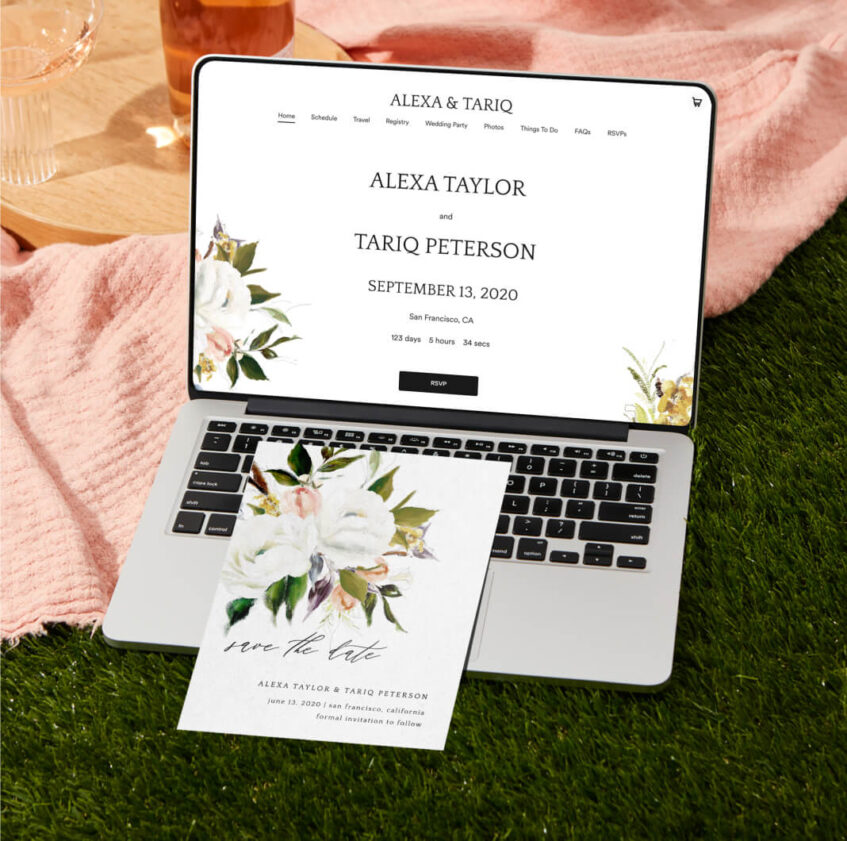 A Sustainable Choice
In an age where sustainability is of paramount importance, a wedding website is a green choice. It reduces the need for paper invitations, save-the-dates, and reply cards. By going digital, you're not only saving trees but also reducing waste. It's a conscious choice that aligns with the eco-friendly values of many modern couples.
Cost-Effective and Time-Saving
Weddings can be expensive, and every little bit of savings counts. Personalized wedding websites are not only cost-effective but also time-saving. They eliminate the need for printed materials, postage, and manual RSVP tracking. All these cost savings can be redirected towards other elements of your dream wedding.
Security and Privacy
One of the top concerns when creating a wedding website is ensuring your guests' privacy. The good news is that most platforms offer security and privacy settings. You can choose to password-protect your website or make it accessible only to those with a direct link. This ensures that you have control over who can view the intimate details of your wedding.
Streamlining Communication with Vendors
A less talked about but equally important benefit of personalized wedding websites is the ease they bring in communicating with vendors. You can create a special section on your site for vendor details and logistics. Here, vendors can find necessary information like where to go, what time to set up, and any other special instructions you might have.
You can also upload digital copies of contracts for quick reference. This eliminates back-and-forth emails and keeps everyone on the same page, ensuring that your wedding day goes as smoothly as possible.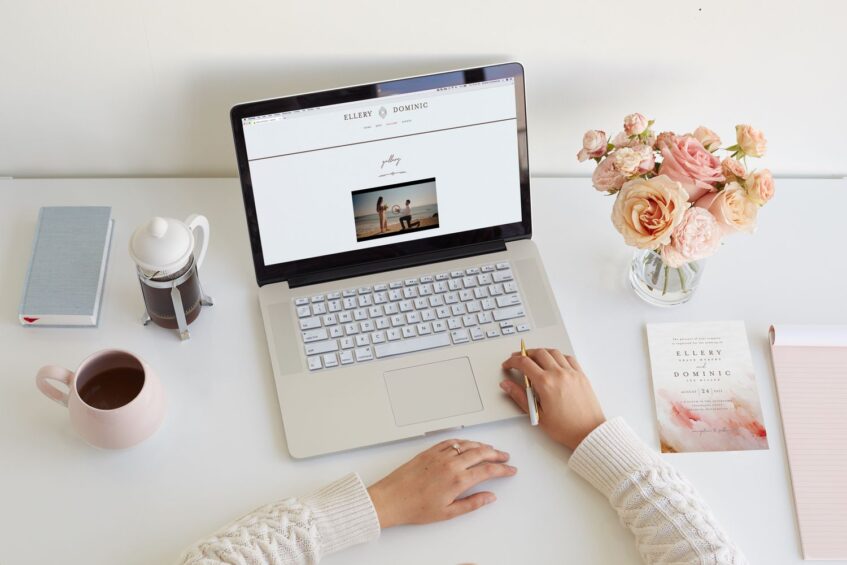 Creating a Sense of Inclusivity
One of the greatest benefits of personalized wedding websites is their ability to create a sense of inclusivity. For guests who may not be able to attend in person, the website can be a window to your wedding. You can livestream your ceremony, share photos and videos, and even have a virtual guestbook where well-wishers from afar can leave their messages.
The magic of personalized wedding websites is that they bring people together, simplifying the planning process, and creating a lasting digital memory. They capture the essence of your love story and the excitement of your big day, all in one enchanting online space.
Whether you're a tech-savvy couple or someone looking to embrace the digital age, a personalized wedding website is a contemporary tool that enhances your wedding journey. So, go ahead, embrace this modern twist on wedding planning, and make your wedding day even more extraordinary!