A wedding is a one-time event in your life, therefore a lot of couples tend to invest all their ideas and a lot of time to organize a dream celebration. Just like the one they were dreaming of having all their lives. If you haven't been in the situation yet, you can only imagine how much time, effort, and planning is spent organizing a perfect party. Especially for those who have not such typical visions, who dream of having a unique wedding, that stands out from the usual pattern.
Decorative details, the venue, and the music make the wedding stand out from the usual pattern. And couples tend to delegate these activities to the wedding planners because they're considered too stressful to deal with. Well, they don't have to be, unless you plan to get married tomorrow. Plus, adding some personal touch to the wedding can make it unique.
You'll feel more comfortable when there's a little bit of you embedded in the party decoration. That's the following article will give you a full 2023 guide, consisting of ideas you can DIY for your wedding, combined with those you can buy.
First, make two lists. One is containing "What to buy," the other "What to DIY." Start adding stuff according to the categories in our guide.
The venue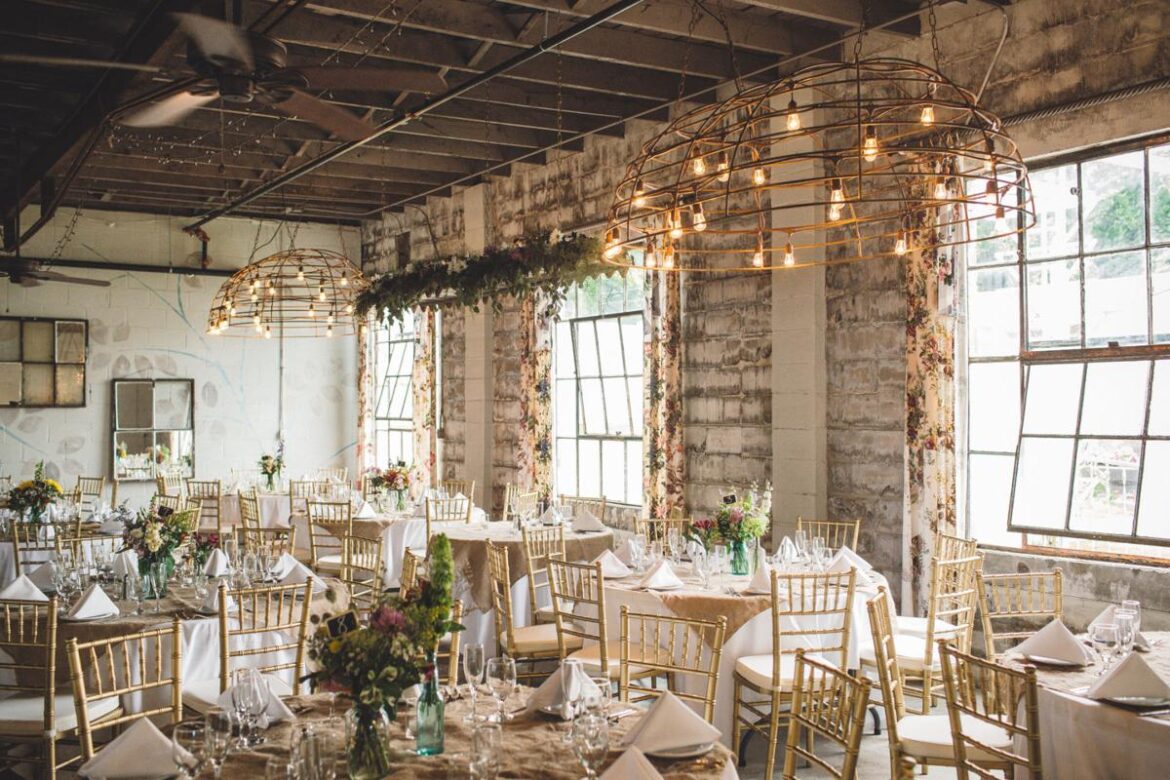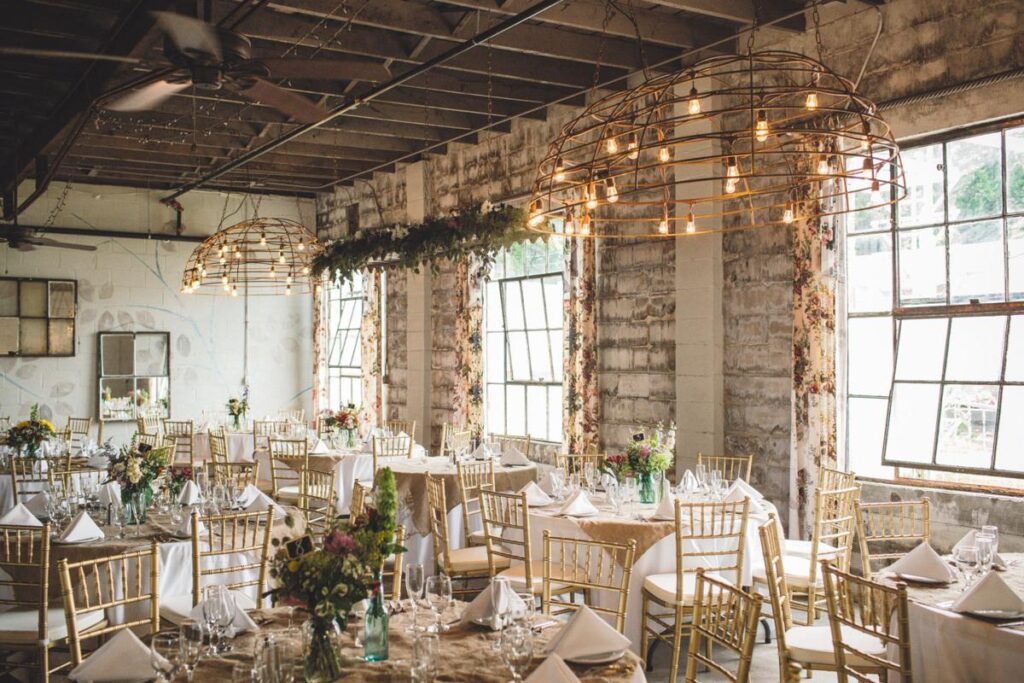 You cannot make the venue yourself, so this is on your "What to buy" list. Think of a place that has inspired you to get married. It can be a beautiful holiday village or a weekend settlement just a couple of miles away from your hometown. Some romantic place where you dreamed of getting married. Choose a picturesque scenery to recite your wedding vows in an outside ceremony or inside a small church. While you're daydreaming about the big day, keep in mind that the venue needs to accommodate your guests too, so check how many it can receive.
Here we come to a couple of ideas you can implement, so the venue gets your personal touch. The DIY decorations for the platform. Here's something to inspire you:
– Paper lanterns – A long-forgotten detail that adds a romantic feeling, a magic touch wherever you place them. They used to be very popular one time, but people seem to have forgotten how decorative they can be. They also come with various design options available in all kinds of colors and sizes, enabling you to plan them according to the wedding theme. Any decor store must have them in stock. However, they come to their full expression if the party is organized in the open.
Combining different sizes and placing them on different heights is a great idea. In combination with those you buy, you can also make some yourself out of paper tissues. Visit diy-weddings.com for additional images and projects.
– Umbrellas – A popular way of decorating many cities have used for pedestrian zones. You might have also seen them in some pubs and coffee shops, announcing the autumn. With a couple of additions, it can be a great addition to your reception, if you're getting married outside, in the fall. For this purpose, gather as many umbrellas as possible, they don't necessarily have to have the same color, but the design is suggestable. For example, collect umbrellas with a dot design, but in different colors. Or colorful stripes. Apart from being the shield from the sun, they create an atmosphere of joy and happiness. If you like the umbrellas, but plan your ceremony for the summer, choose Japanese style and some flowers to hang on them. It creates a romantic scene. Umbrellas are handy decoration; all you need is an idea.
The tables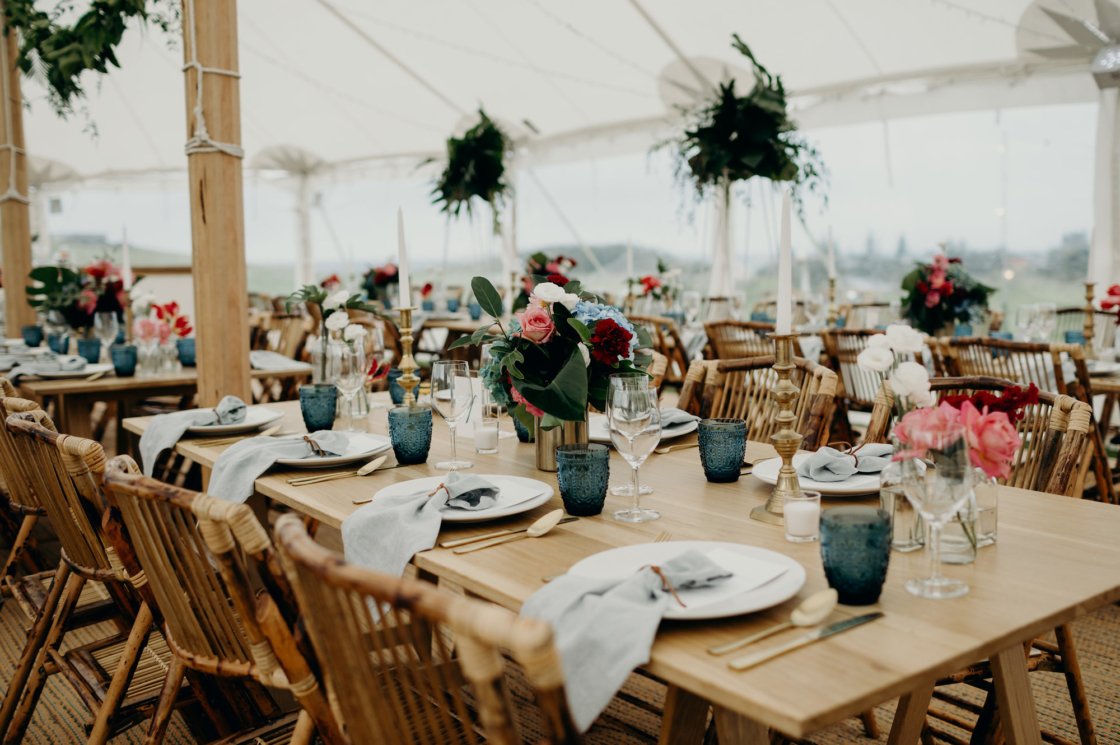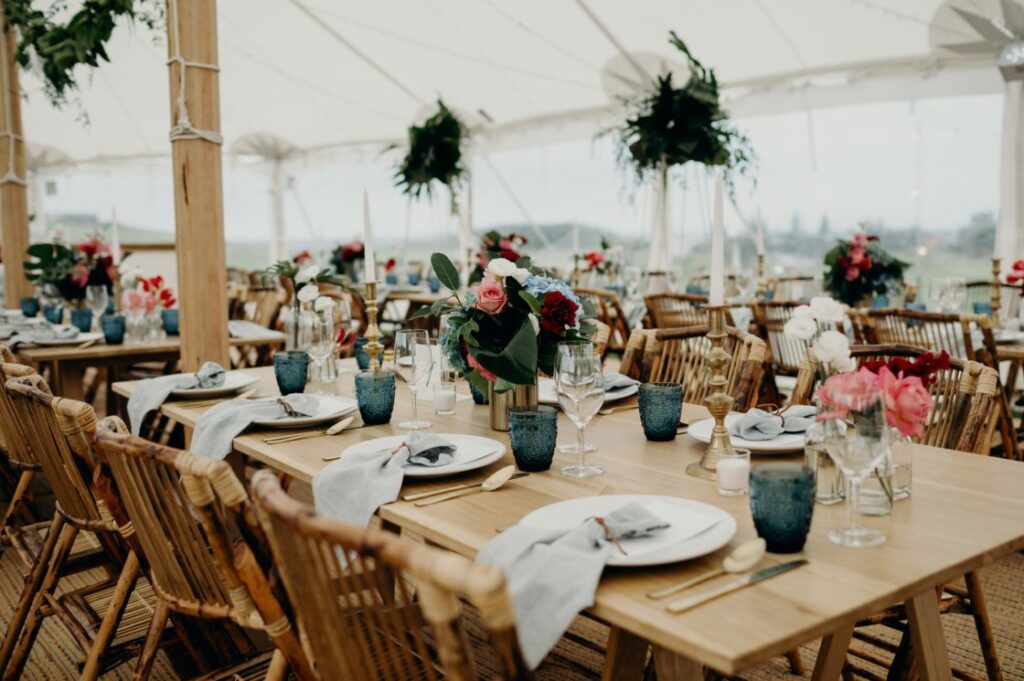 What should be on your "What to buy" list when it comes to the tables are china and the food. Preparing the food for the whole ceremony yourself is a bit of a huge bite. However, table decorations are an inexhaustible source of creative possibilities and DIY project ideas. Here are a few:
Flower garlands can be made to stand on the table as a decoration or be hanged above the table. Very simple to make, all you need is a foam ball. They are available at almost every decoration supply stores or in flower shops. However, they will require fake flowers (plastic or cloth), since real flowers dry out without the water source. Make a combination of the flowers you like and stick them inside the ball. Tie a silk string around the ball for hanging, or place the ball on a vase for the table.
– Glitter jars – if you have a stock of used jars somewhere as most women do, collect them all and make a table decoration out of them. Pick a color you like, gold or silver, and spray them with it. Add flowers, tie a white bow, and voila. Another idea is to sprinkle them with glitter on the outside, place a candle inside, and that's it. If you have those huge ones, you can put small white lanterns inside, it will look amazing. Jars are also usable in many ways.
Gifts for the guests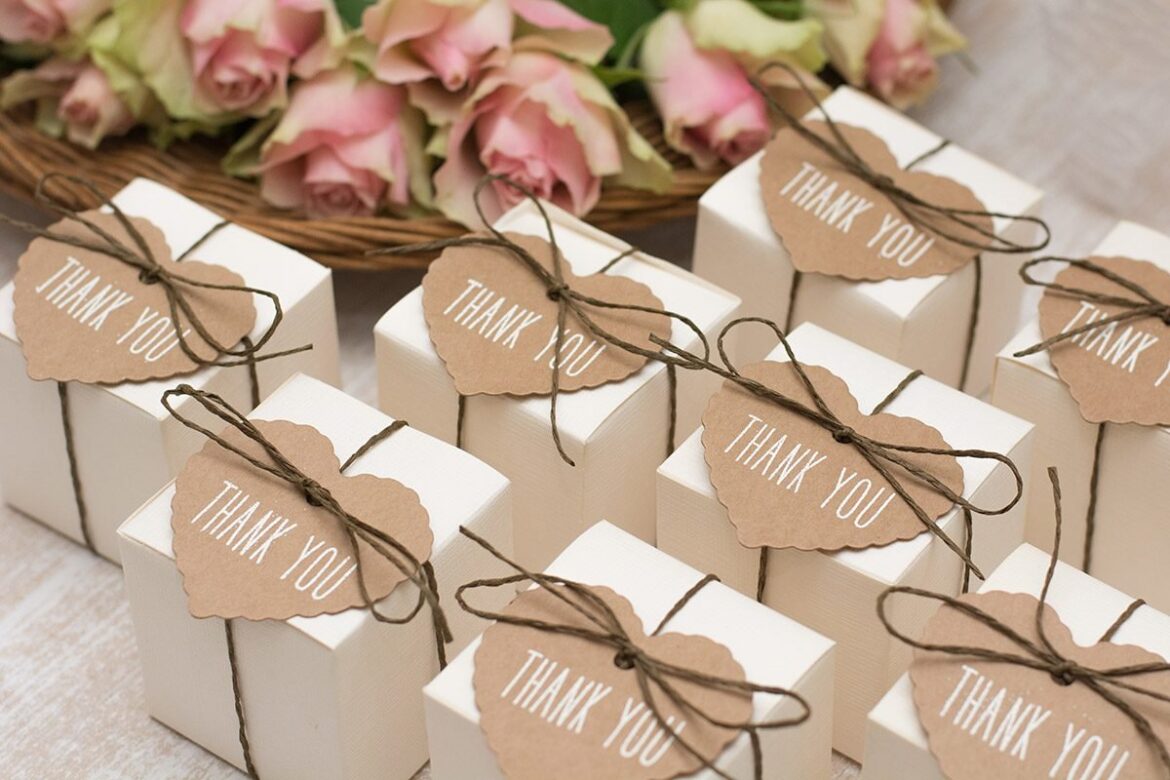 This can be entirely on your "What to DIY" list. In the past decade, gifts for the guests of the reception, something to remember your wedding by, have grown popular. Here are some of the cool ideas:
– Personalized cookies box – Everyone loves macaroons. Pick a couple of different colors, add them to small boxes with a bow. Additionally, print out a sticker with a thank you note and your select date.
– Thank you note – Write something from your heart, a couple of words as a thank you for all the guests who attended, and with the date of the ceremony and your names. Wrap it up in an envelope, and leave it on the table, for each guest to take home.
Weddings are so inspirational. Write down your ideas and don't be lazy to implement them and make your special day even more special.