As the wedding season is approaching, you might need some inspiration on which dress to wear. The wedding guests are coming from everywhere and even from different cultures, so it is important to adapt yourself into this situation.
A good thing is that there are a lot of plus size elegant dresses for wedding guests at online store, you just have to choose the perfect one for your body type and personality. In this blog, we will try to help you choose the best plus size elegant dresses for your body type. When shopping for the perfect plus-size wedding guest outfit, there are a few things to keep in mind:
First, pick the right silhouette for the season – A-line, empire waist, and fit-to-flare cuts are particularly flattering for plus sizes. These are some of the most universally flattering silhouettes that will accentuate your best features.
For more formal occasions, you may want to opt for a floor-length gown with eye-catching details such as puff sleeves and beaded embellishments. Alternatively, for more casual occasions, choose pieces like maxi dresses or skirts paired with a nice top.
You should also look for fabrics that hug your body in all the right places, such as light jersey or silk.
Be sure to choose styles with straps or full coverage over your arms and chest if you prefer to hide these areas. Look for fabrics with some stretch so that you have plenty of room to move comfortably, while ensuring that the material hangs nicely on your body.
Finally, consider the accessories: use them to add an extra layer of flair while complementing the outfit's overall look. Try pairing your dress with classic accessories like metallic earrings or pearl necklaces to bring a timeless touch to your look.
The latest Wedding Guest Trends 2023
Wedding guest dresses can range from classic and elegant to modern and trendy. Some popular styles include maxi dresses, wrap dresses, off-the-shoulder or cold-shoulder styles, dresses with bold prints, and lace or embroidered detailing.
When choosing a wedding guest dress, it's important to consider the formality of the wedding, the location and time of day, and the season. Additionally, it's always best to avoid wearing white or similar colors to the bride's gown, and to choose a style that is both appropriate and makes you feel confident and comfortable.
Some current wedding guest dress trends include:
Maxi dresses in flowy, lightweight fabrics
Off-the-shoulder or cold-shoulder styles
Dresses with bold floral prints
Lace or embroidered detailing
Dresses in pastel or muted colors
Wrap dresses
Dresses with ruffles or frills
Two-piece sets (such as a crop top and skirt)
Dresses with elegant and unique back detailing
Mix and match separates
It's important to note that the trend can vary based on the location, time of year and the formality of the wedding.
5 Best Plus Size Dresses For Wedding Guest
Whether you're buying a plus size wedding guest dress for yourself or for someone else, it's important to understand the elements of a flattering silhouette and the most flattering colors. Let's check out some pretty collection available at Ever Pretty store:
1. Shiny Sequin Long Sleeves Party Dress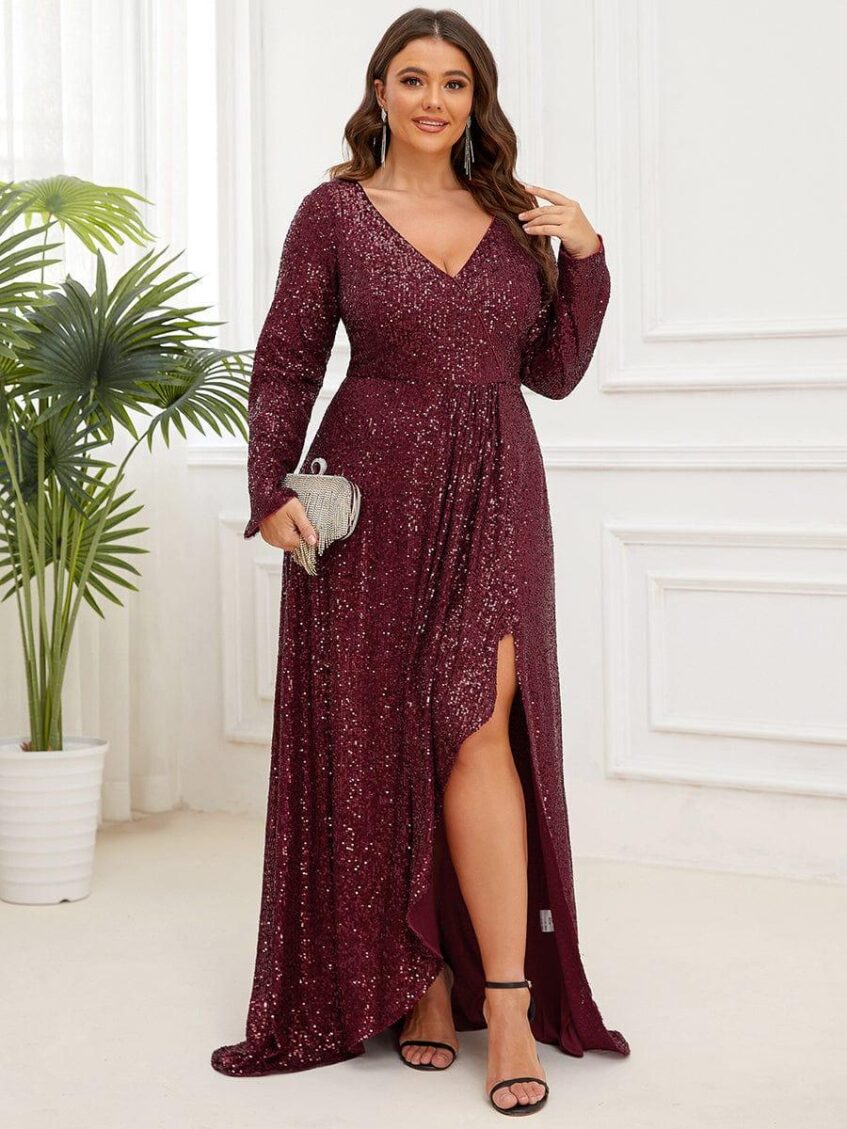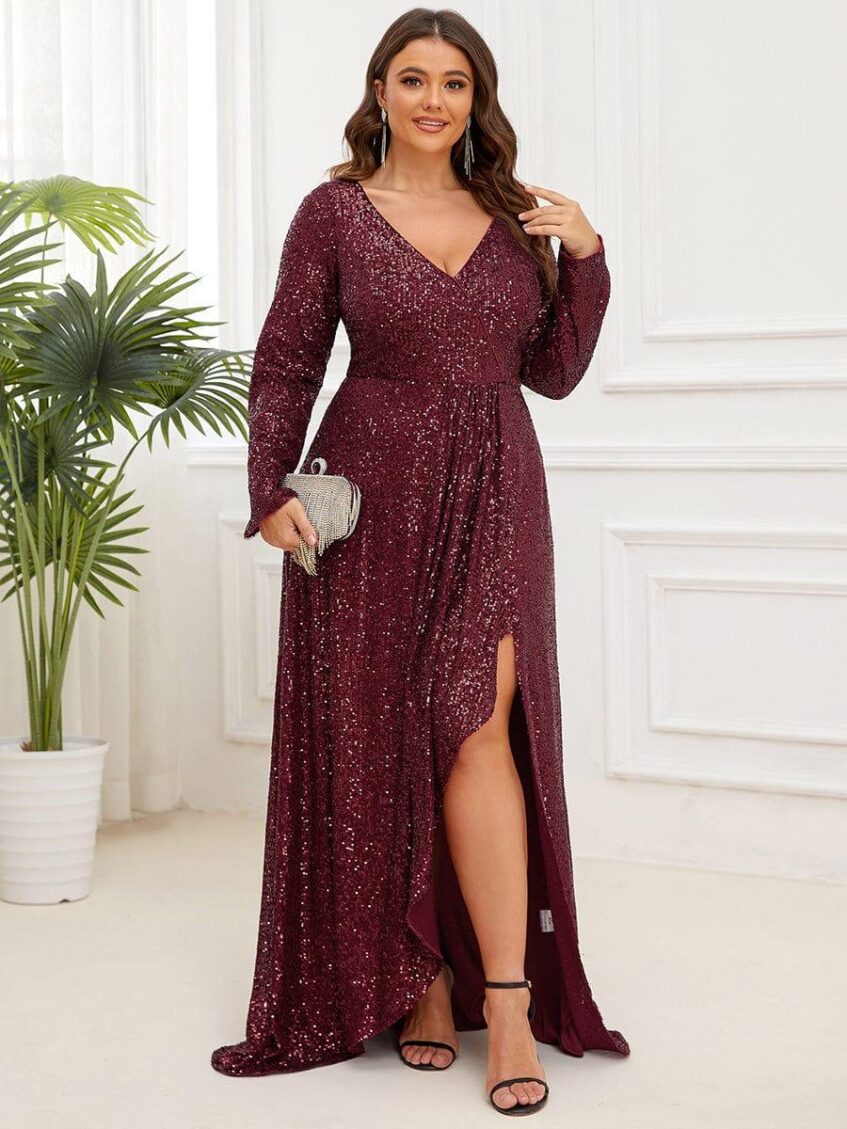 An elegant and shiny floor-length party dress to rock any occasion. This long and stylish party dress is made from a soft and stretchy fabric, with a plunging cross-over and v-neck collar. The asymmetrical ruffled hem adds some flair to the skirt as it skims over your thighs. A high slit on the front will ensure you're the center of attention wherever you go. Be sure to show off your legs in this amazing piece!
2. Long and Flowy Maxi Dress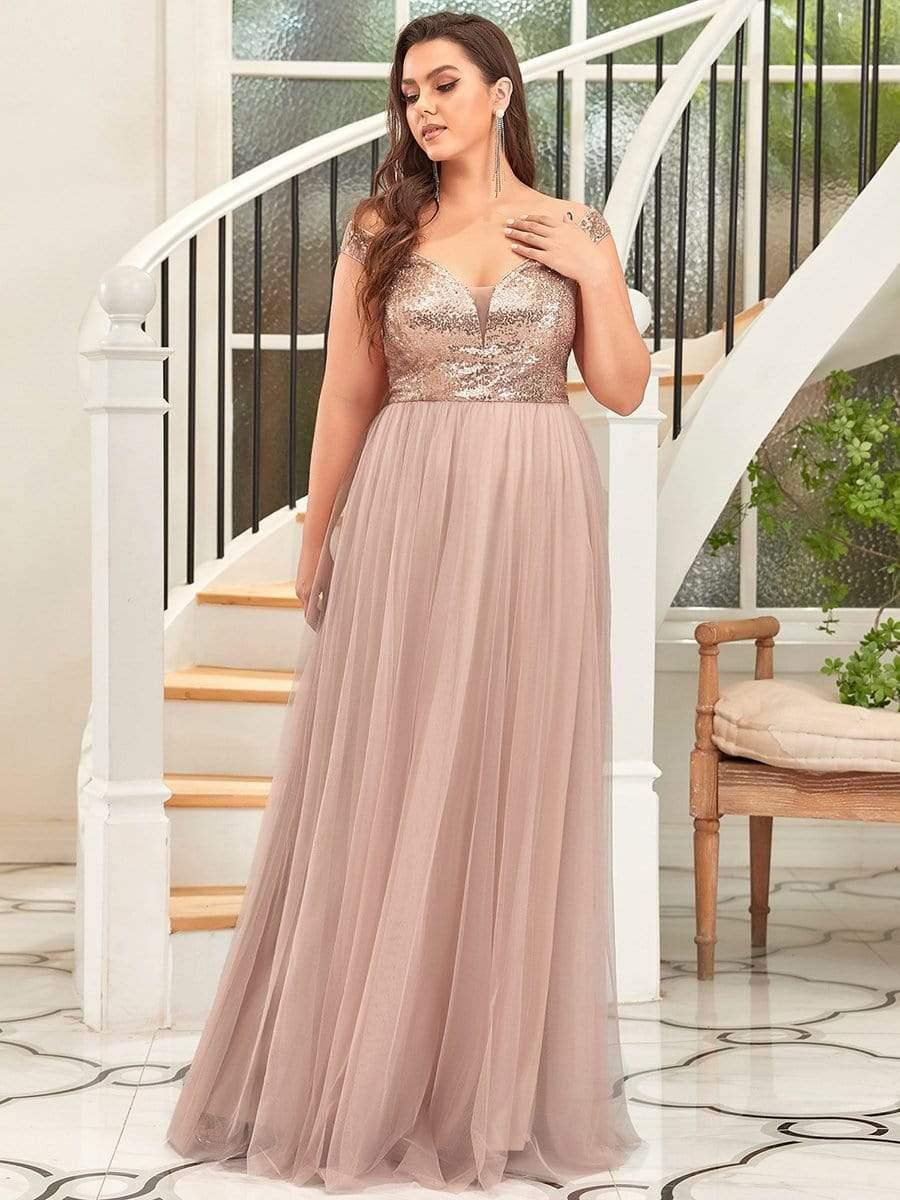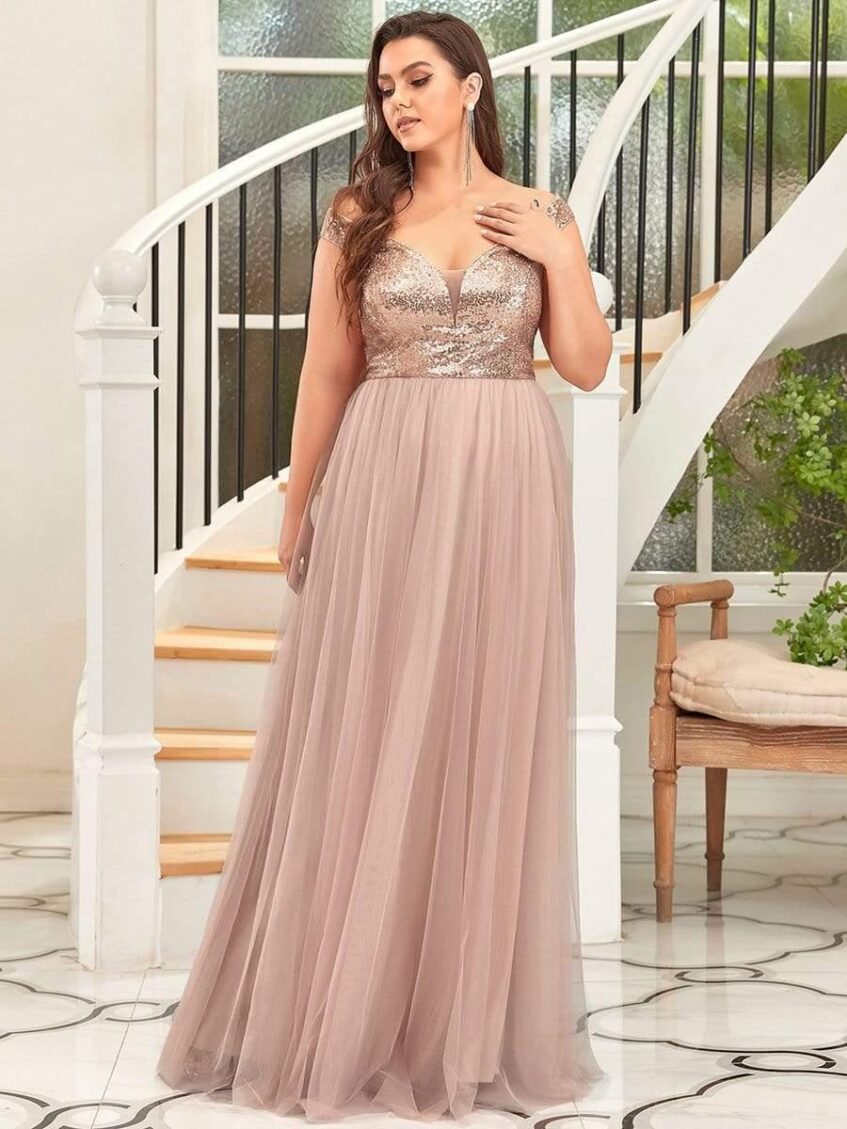 A glittering off-the-shoulder sequin bodice and shimmering tulle skirt give this plus size sequin bodice tulle dress a sophisticated look. The long flowy maxi gives you room to move and compliment your curves. The deep V-neckline adds style, while the off shoulder sleeves reveal more of your shoulder. Pair this shimmery gown with formal heels, or play it up with heeled sandals and a clutch bag to make a statement at the end of your evening.
3. Long Lace Bodice Party Dress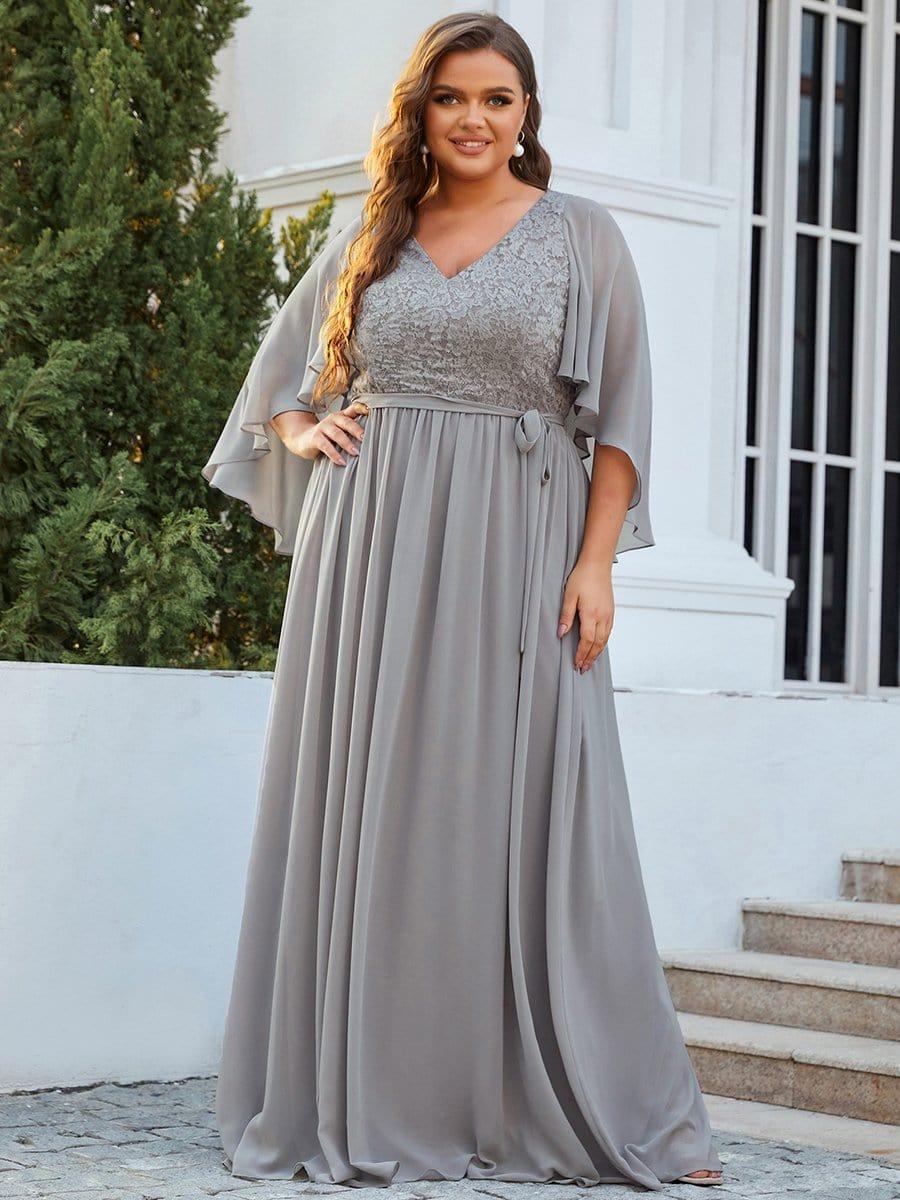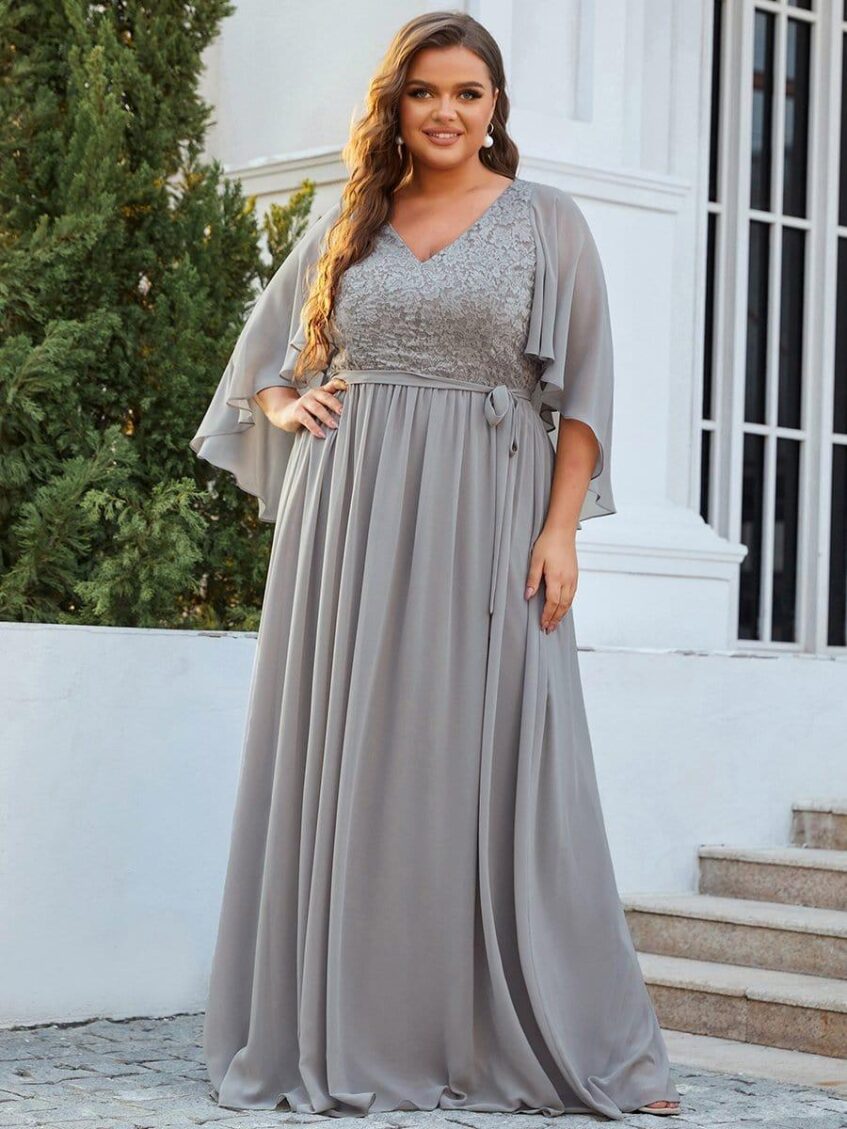 Take your look from casual to chic with this deep V-neck lace bodice long flowy evening dress. A-line silhouette with ruffles sleeves and waist belt adds femininity. The stunning lace accents will give you the perfect fit and make you look stunning. The waist belt with a knot on side completes the look with elegance. Dress is easy to wear and you can pair it with sandals on a party or add heels for more formal occasion.
4. Shiny Tulle Evening Dress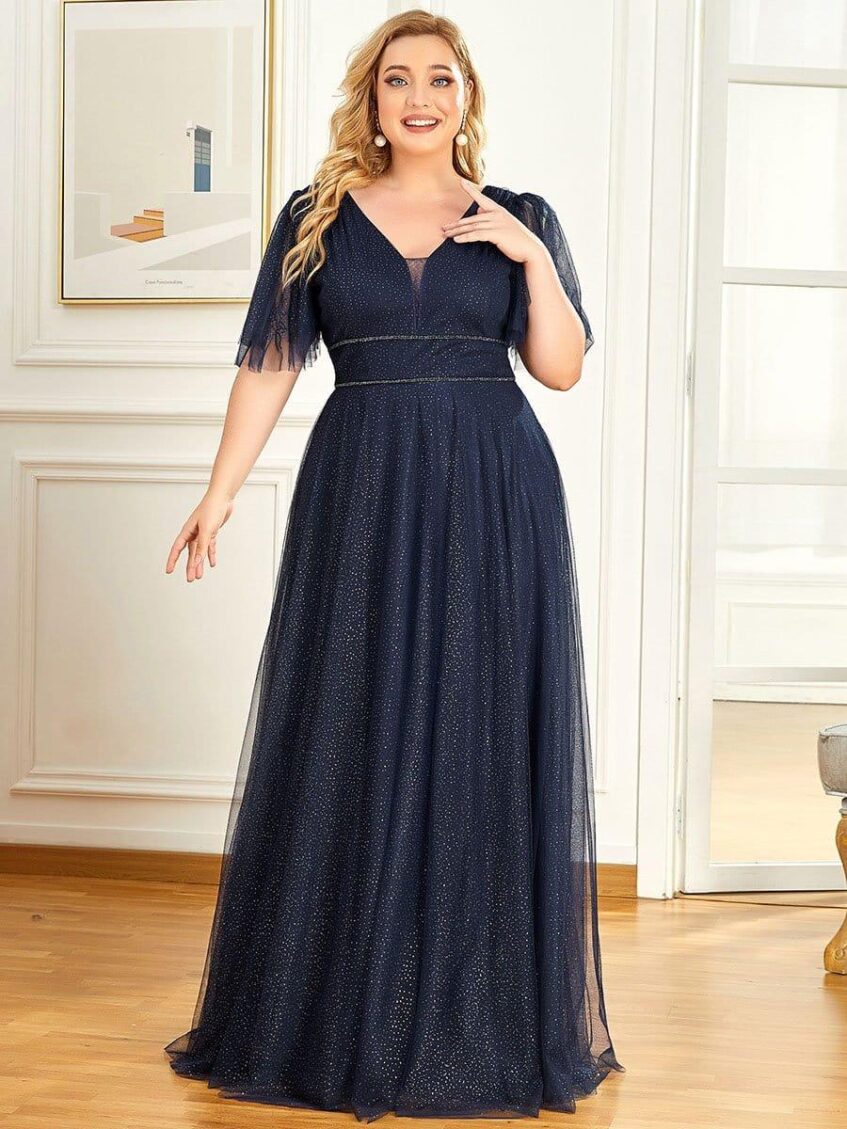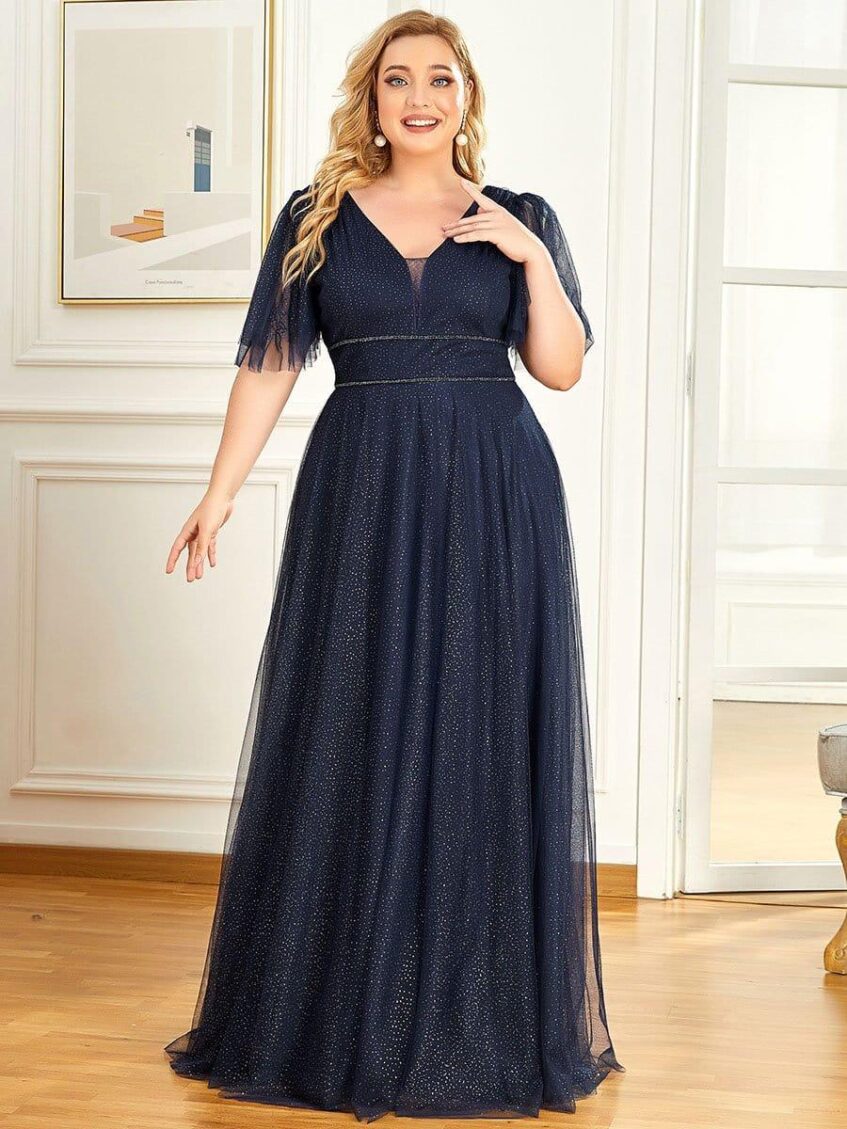 You will be getting all eyes on you when you wear this V-neck long golden stamp dress. This long tulle evening dress features a plunging neckline with ruffles sleeves to give you a fancy look. This beautiful long-sleeve tulle dress is an elegant mix of V neck and deep back, combined with bead lace on the bodice, creates a unique and attractive look for festival, wedding and prom parties.
5. Glittery Long Wedding Guest Dress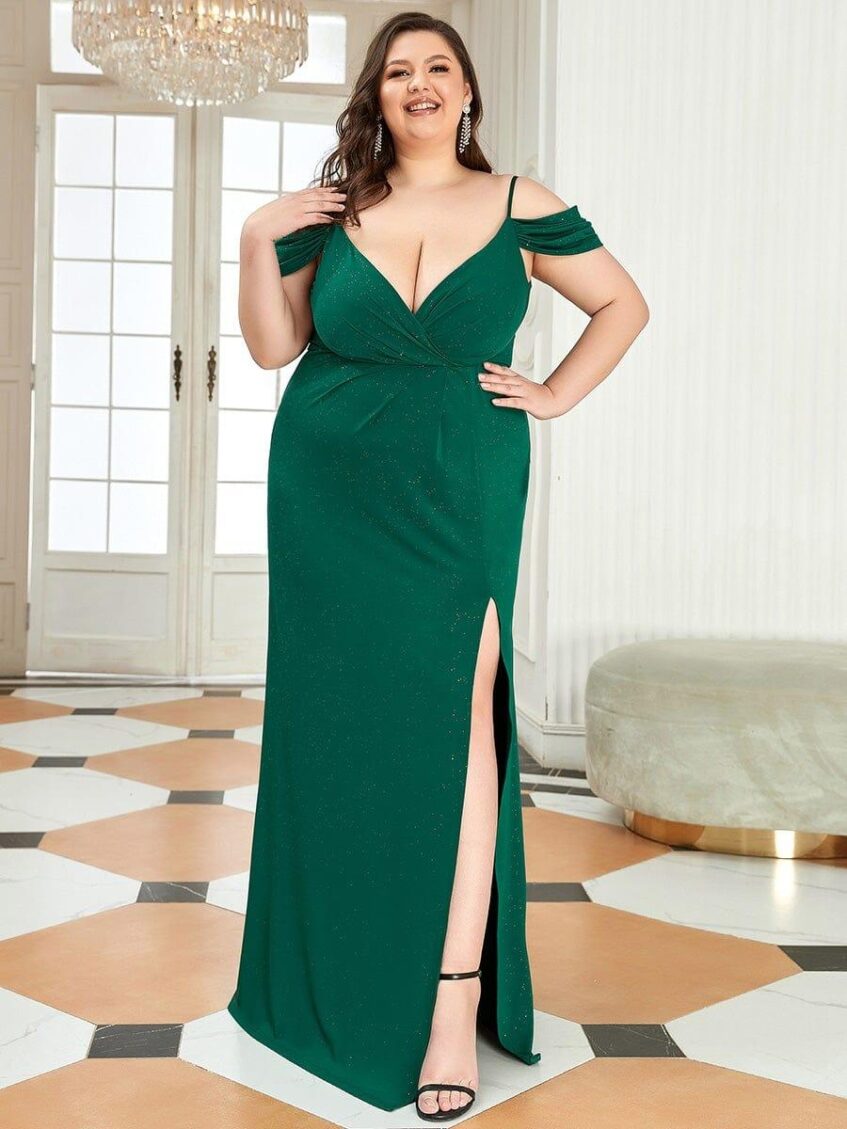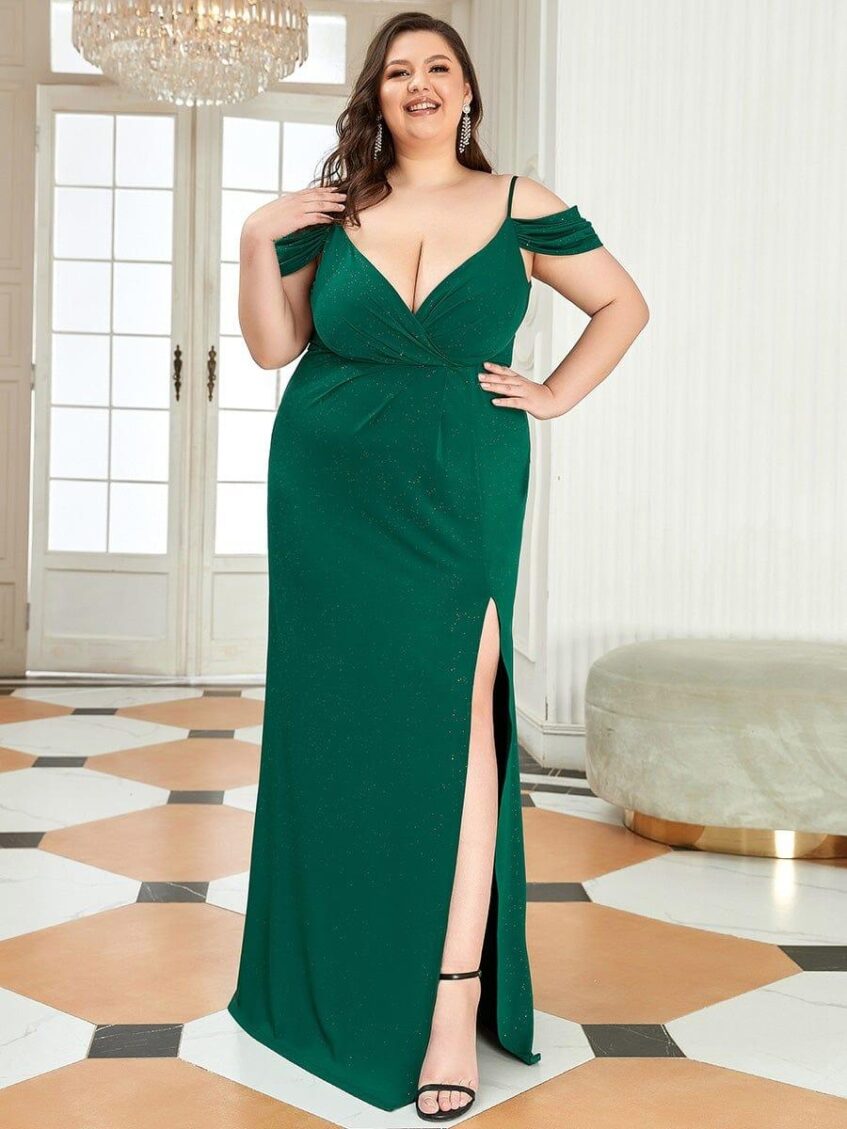 Give off a great look in this floor-length wedding guest dress. Cold shoulders, v-neck and a comfortable bodycon bodice with glittered fabric make this one of our hottest plus size wedding dresses. The fabric feels so soft to the touch and as you can see it has many different layers of glitter fabric throughout it which gives this dress an eye-catching look. This long plus size wedding dress is great for summer weddings, and is sure to become an instant classic.
When it comes to wedding guest attire, you don't have to worry about trying to look like a perfectly polished fashion model. After all, it's your close friends' big day, and the focus should be on having fun and celebrating the couple's love! Keep that in mind and find the style that complements your body type the best, and you can't go wrong!