Starting from an adventurous spirit to change the way you eat to a complete lifestyle change, the vegan diet has become a staple for many. Although constructing vegan meals at home is easy, large gatherings like weddings can pose a challenge with many guests going home hungry.
It is important to emphasize that this is the day of the newlyweds, and you should not make a big deal because of the menu. Instead, you should try and adapt, or let the couple know of your dietary preference before the wedding.
In this article, we'll talk about what vegans eat at weddings. This should help you find a way to eat while maintaining your vegan diet, and have a great time at such a wonderful gathering celebrating the marriage of two. Keep reading and find out more.
Be clear about your dietary choice
The first thing you should always do is be clear about your dietary choice. Many people are feeling anxious and cannot choose between two regular dishes. Imagine how a vegan feels when most of the dishes contain animal products. For that reason, be honest about your food preferences.
If you are flexible with your dietary selection, you can maybe consider going vegetarian just for the night. However, if you have invested years in only plant-based products, this is not going to be worth it for you.
Instead, you can let the couple getting married know about your food preferences on the reservation card. That way, they can adjust the menu and have something special prepared for you and others who share the same preferences as you.
In case you think that would be too rude, you can only state your excitement to attend the event, and let them know about your diet over a call. Another option is to talk with the venue yourself and ask them if they can prepare something for you.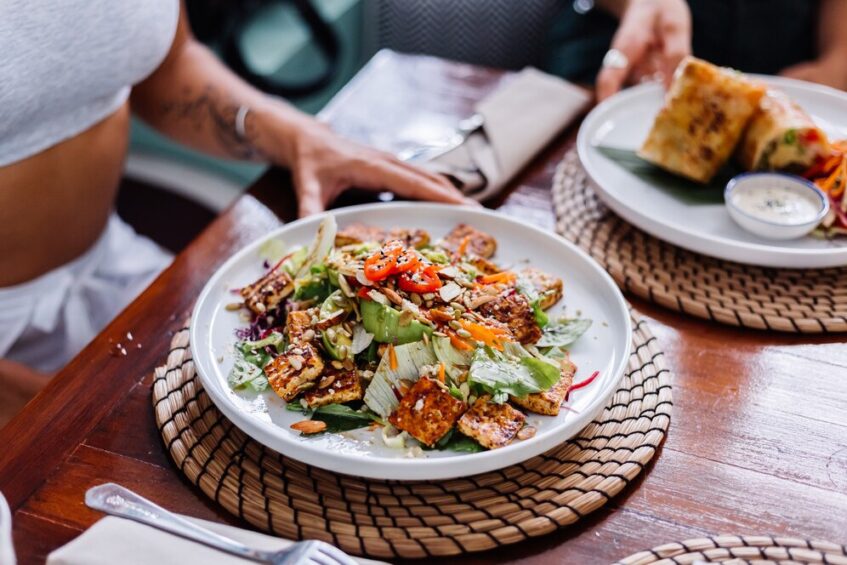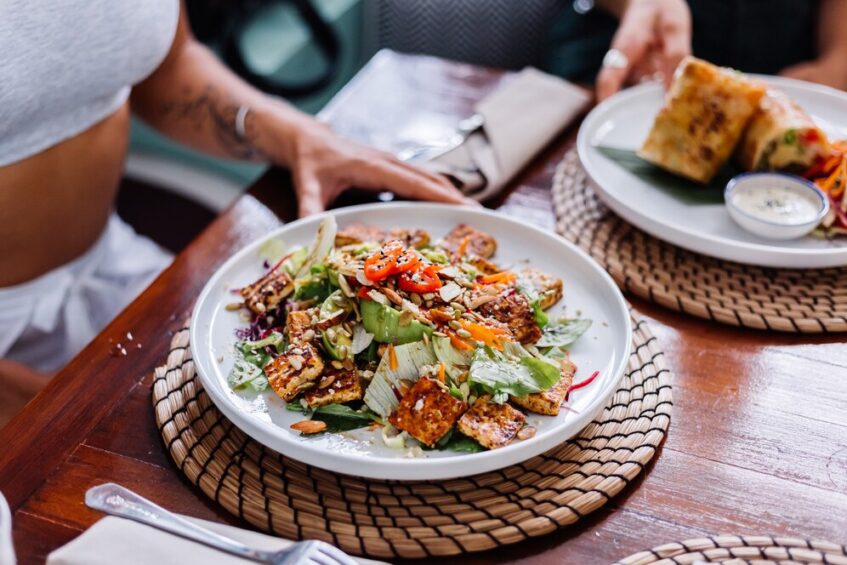 Understand the type of the wedding
Another thing you should do is understand the type of wedding. Generally, there are two types. If you are going to a wedding that is a formal dinner type, you are in luck because you have more freedom to choose your meal. However, if you are attending a buffet type, you will have to adjust to what is served or prepare yourself on time.
Prepare on time
When you know you are following a strict dietary selection, such events are something that you should take into account. For this purpose, timely preparations are essential for having a good time.
There are lots of sites that provide thorough reviews about wedding venues. By using the Cruelty Free reviews, you can see whether the venue is friendly to vegan dishes, or you will have to find a solution by yourself.
Namely, if the venue does not offer any plant-based dishes, the wisest thing you can do is to eat before you go. That way, you won't be hungry, and you'll be able to enjoy your evening without being frustrated about the lack of vegan alternatives. Also, feel free to bring some of your favorite vegan snacks to keep you fed going through the evening.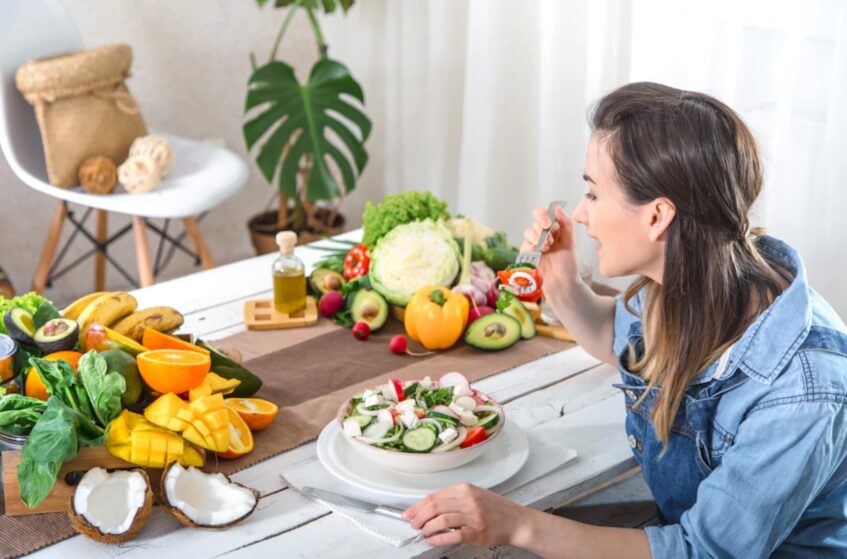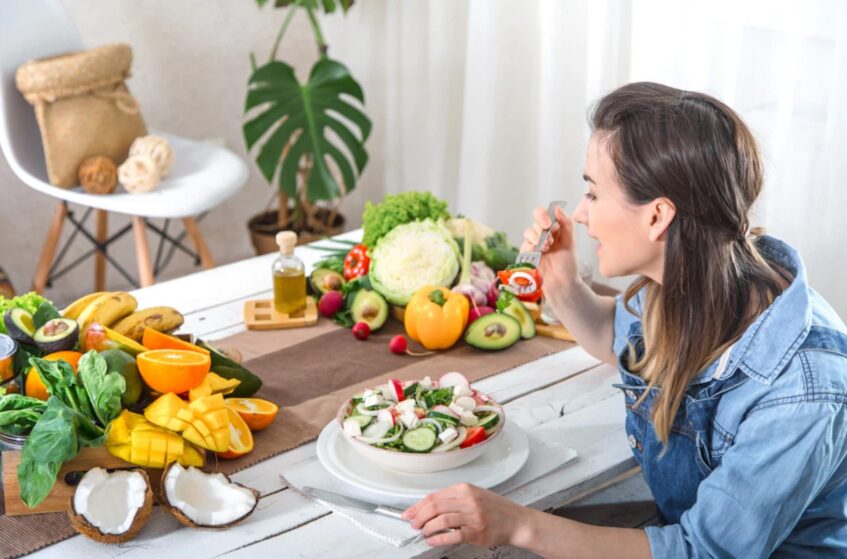 Look up other restaurants close to the wedding venue
If you don't want to cause additional stress to the newlyweds, and don't want to bring snacks either, consider looking up restaurants that are close to the wedding venue. In case there is one, you are in luck since you can easily sneak out, eat and get back.
Although going to another restaurant might be inconvenient, it is still a great solution to feeding yourself while at a wedding. This is where sites that offer reviews of the restaurants are found helpful again, so be sure and use them.
Be considerate of the other guests
The weddings usually include lots of people coming from different backgrounds. With that, you should expect that most of them are sticking to the traditional way of eating, and are enjoying dishes with animal products.
With that, no matter whether the restaurant has vegan meals or not, be sure to be kind to everyone and spare them from the talk of eating meat. At last, this is a day where everyone is gathered to celebrate the marriage of two, so no matter the menu, be grateful for everything and contribute to a great time.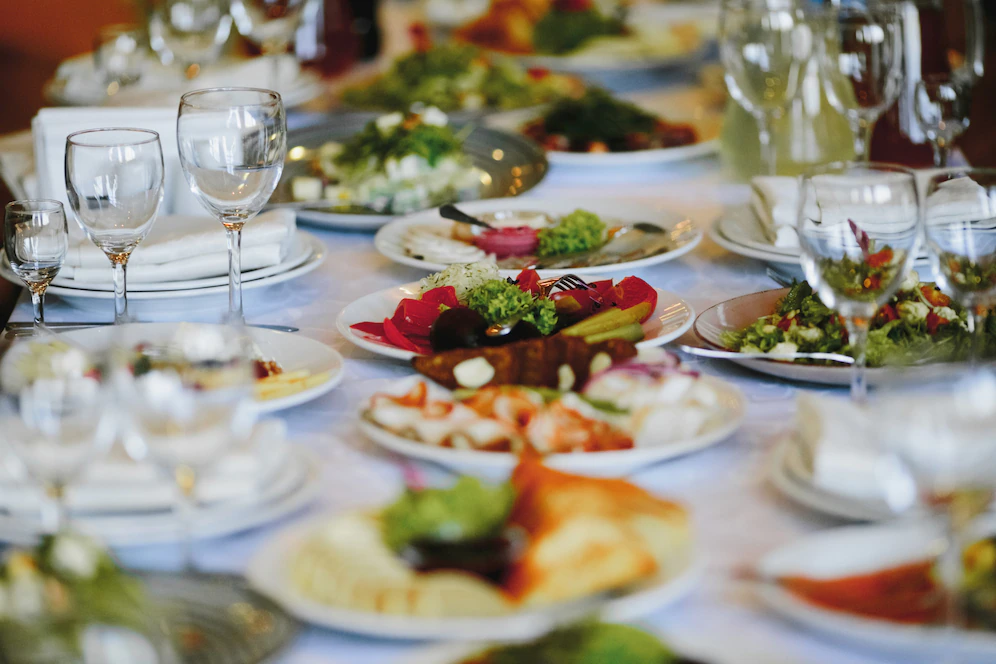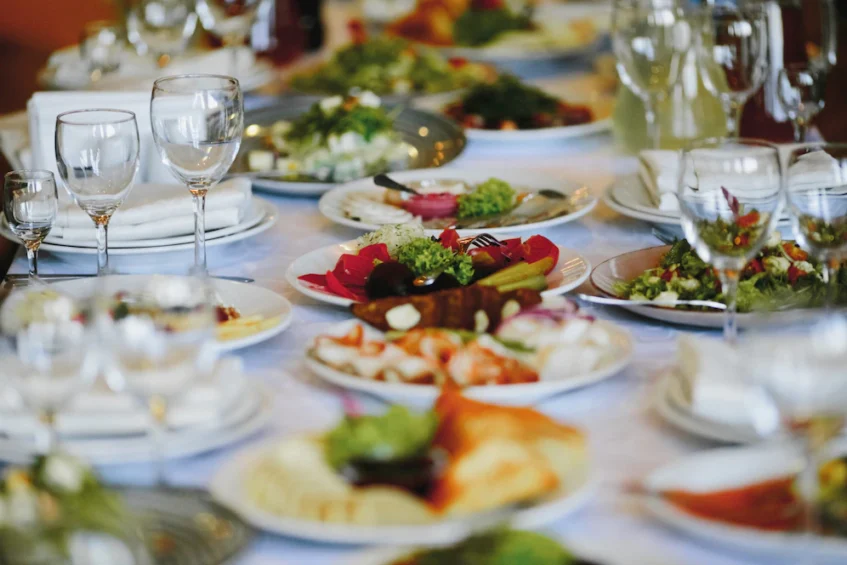 If you are the one getting married, be sure to offer vegan meals
If you are the one getting married, you are in charge to select the dishes and create the menu for the event. For that reason, make the day more enjoyable for everyone and create a menu where everyone's dietary preferences would be covered.
Most people have never tried a vegan dish and have this false image that the food has no taste. Luckily, this is the time when you can show everyone how delicious plant-based products can be and have them try something new.
There are a lot of dishes to choose from which is where the confusion comes from. Starting from salads with various dressings to main courses like mushroom pasta or ratatouille there is a lot to offer. Lastly, the desserts are the part of the dinner that touches the soul, so be sure and offer something vegan filled with fruits as well.
It is best if you speak to your guests, especially ones who require specific food, and let them take part in the menu creation. In addition, you should speak with the catering company and the chef and let them recommend certain dishes which would match the tone of the event.
Summary
Weddings last a long time and because of that, eating is an important part of the evening. Depending on the type of wedding, and going through the reviews to see how friendly to vegan dishes the venue is, you can surely manage to eat something upon your dietary preferences.
In case the venue offers vegan dishes, this wedding will surely be one of those in that you will have the best time, and you will remember it forever.