Weddings are one of the most memorable moments of your life. It is the event where two people who love each other promised a never-ending bond until the end of time. It takes a huge amount of preparation when it finally comes to a big day. The newlywed couple hopes that this day would be almost perfect and every detail is important.
Wedding events are not just celebrated by the two couples though, it is also celebrated with loved ones such as family and friends. They are an important aspect of this binding day and their needs should also be taken care of. One of the ways to take care of your beloved guests is through giveaways.
Giveaways should be thought of as well although it does not have to be expensive. It needs to be a manifestation of the love of the couple yet practical and inexpensive. Here are the best giveaways to give to your wedding.
1. Scented Candles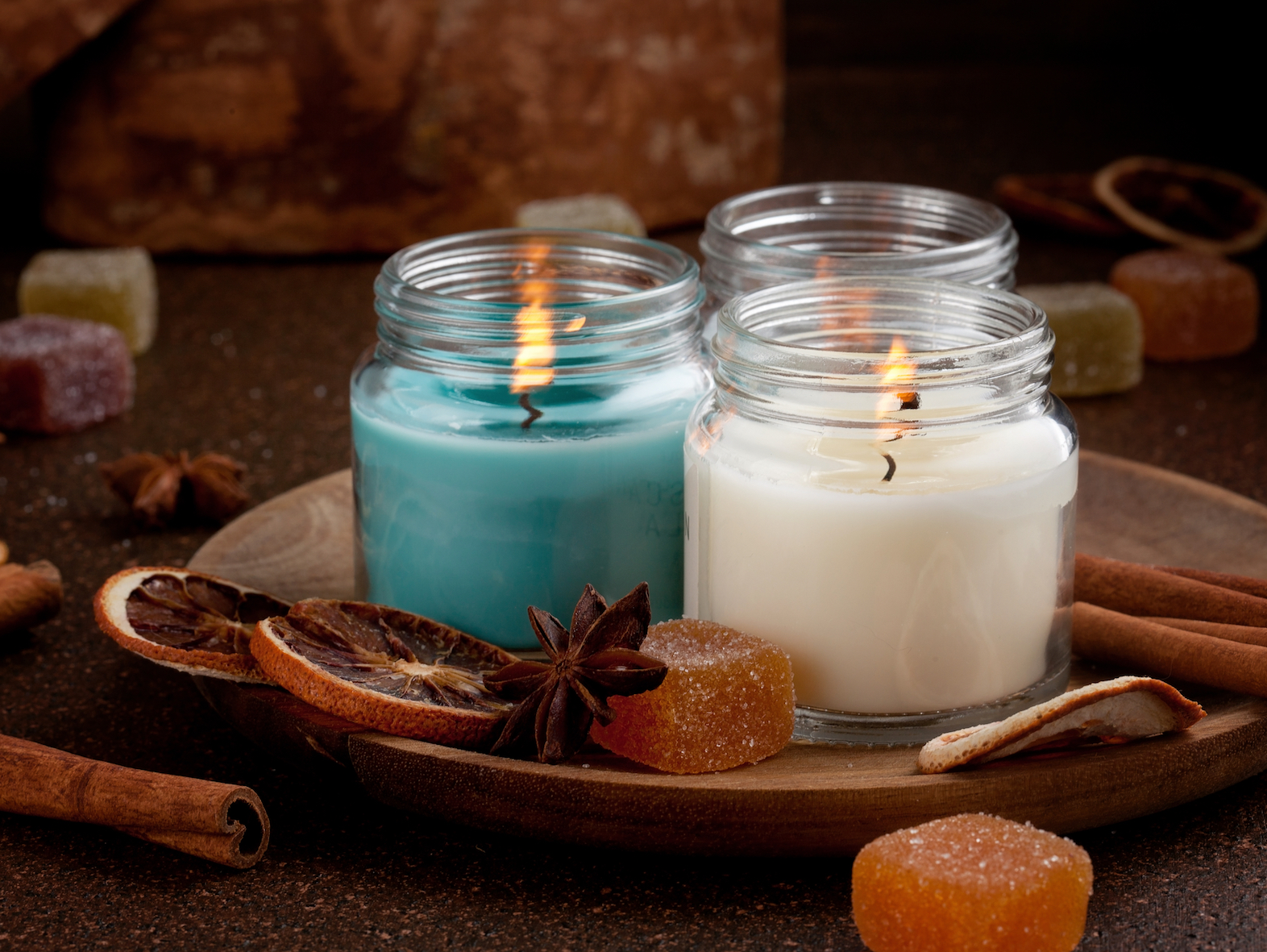 Scented candles are one of the best giveaways for weddings. It can be a source of fragrance in your and it can be a source of relaxation as well for your guests. This giveaway can be customized depending on the wedding theme as there are many color choices like black, lavender, purple, blue, green, yellow, pink, orange, white, or peach.
It can encapsulate the essence of the wedding not only through its colors but through its scents as well like vintage rose, apple orchard, bamboo and verbena, champagne and strawberry, and many more. A candle can also be customized if the wedding is rustic, bohemian, or elegant. You can check Southern Lights Candle Co for a look at their wide assortment of candles.
2. Succulents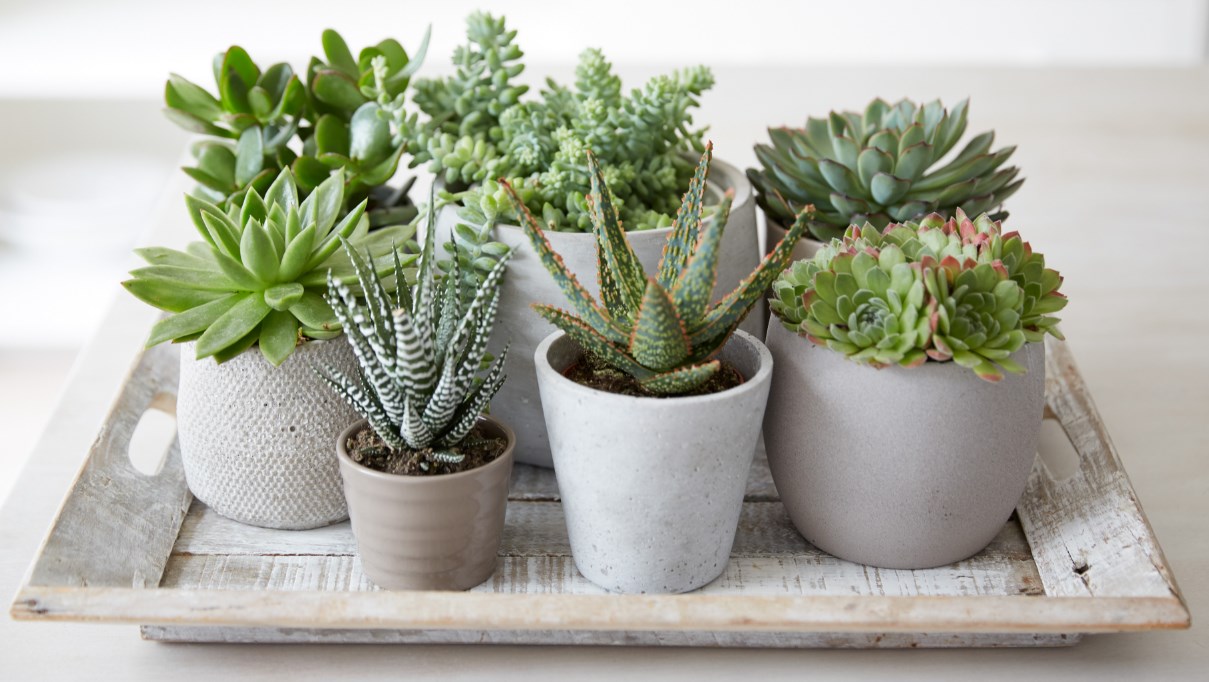 One of the trends nowadays is having plants around the house. A succulent is something that your guests will appreciate and can be displayed around the house. This plant is low maintenance and can be taken care of even though a person is not an expert on plant care. It is cute and highly appreciated especially for rustic or bohemian themed weddings
These plants are cacti-like and can survive in most environments. It is versatile as well and can cater to different types of households. It can be placed with beautiful pots that are loyal to the wedding's theme.
3. Journal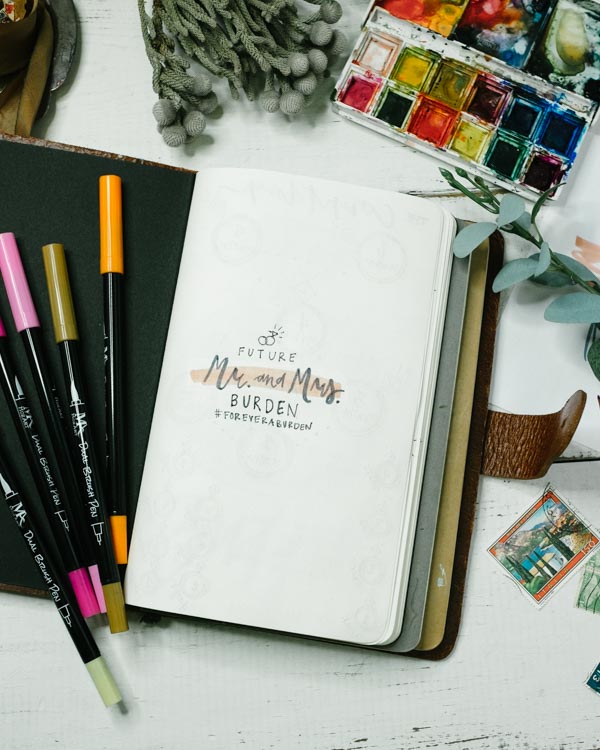 Notebooks are good giveaways as well and can be used in many ways. It can be used as a diary, a to-do notebook, a planner, and for note-taking. This can also be versatile and useful for different types of people.
It is to look for new journals. There are different types of designs that can suit your wedding theme. A lot of journals tend to venture in different artistic designs. It can be used for work, household notes, diary, school, and many more.
4. Bath Essentials With Pouch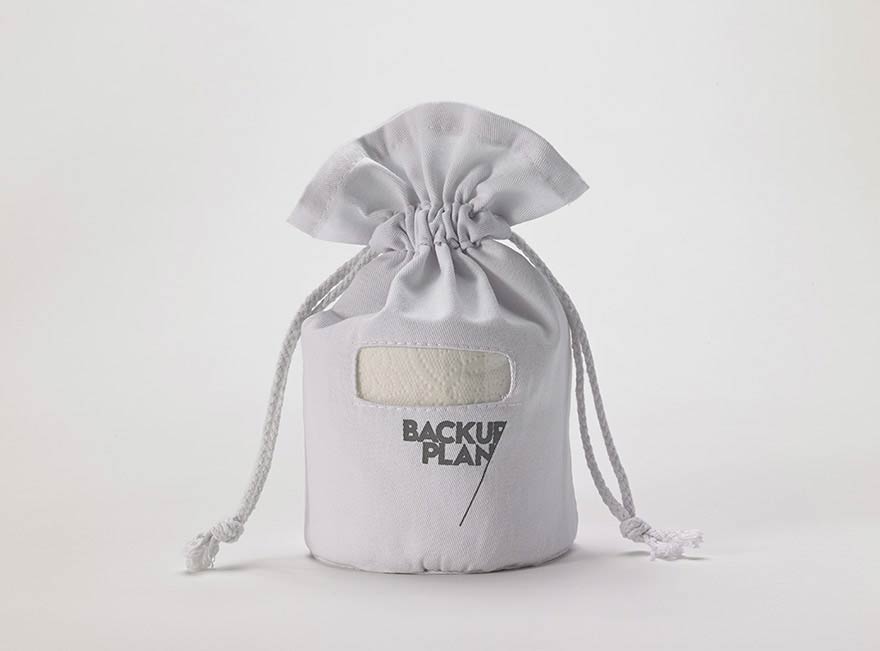 This giveaway will always be useful for every type of guest. A bath is taken every day and adults are always concerned with their hygiene. A pouch with scented liquid soap, scrub, and lotion will help your guests always smell good.
Bath Essentials With Pouch can also be in sync with the wedding theme. You can find the right scent and color that would remind the guests of the wonderful event. You can choose strong scents or milder scents for your giveaway.
5. Chocolates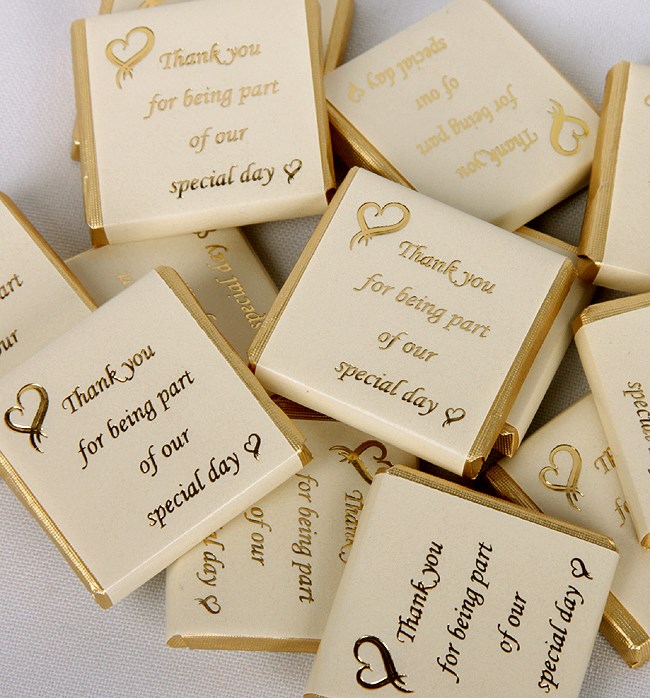 Make room for desserts! The sweets should not end in the wedding buffet, it should also be taken home by your guests as well. Chocolates are loved by many people and can save people's sweet cravings after eating a savory meal.
6. Cupcakes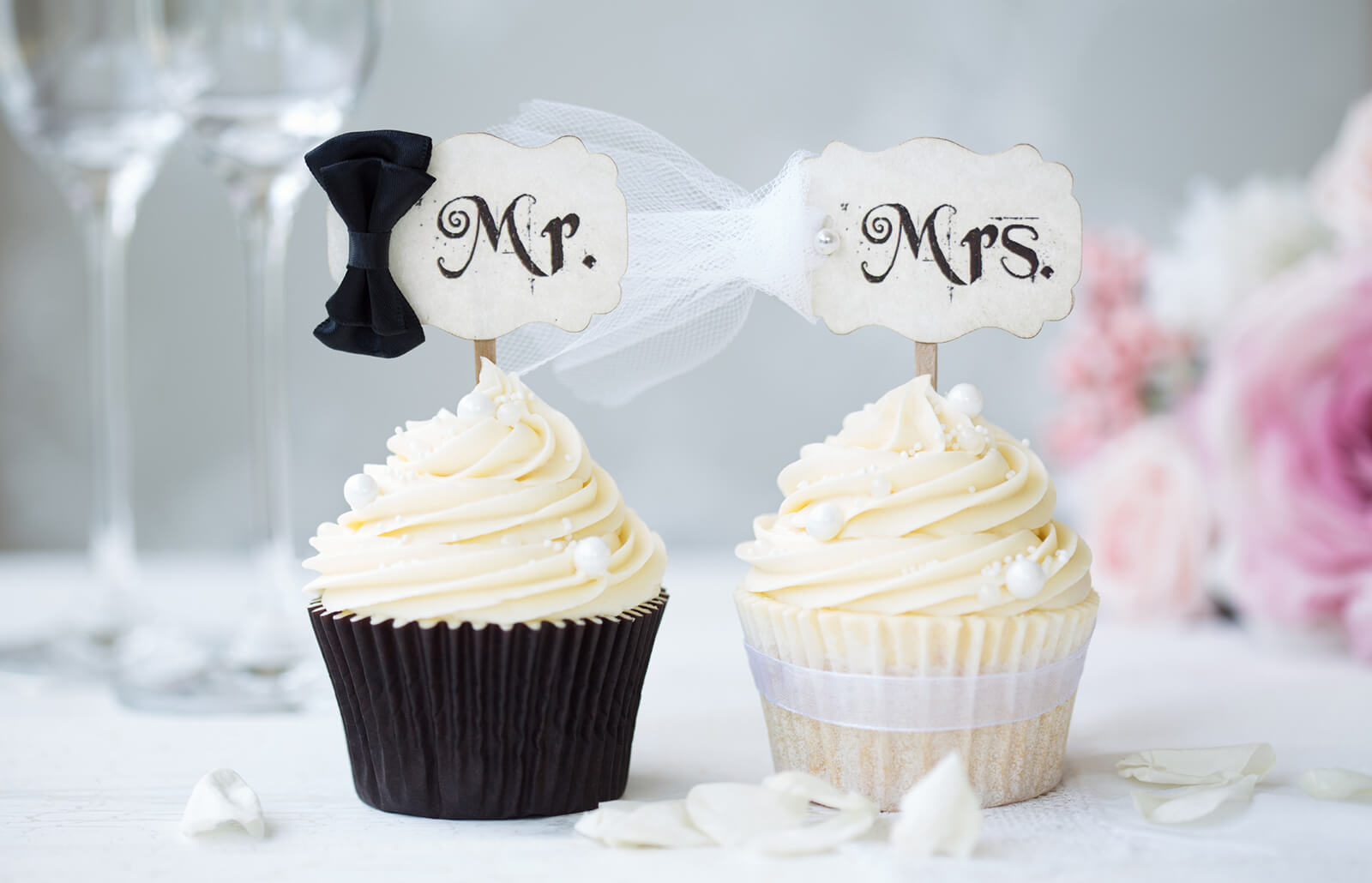 A dessert is also a good choice to have for your guests. You can choose different designs for your cupcake and flavor as well. Sweets are something that your guests would love to have and will not be set aside like other useless giveaways.
You can have basic flavors like vanilla or chocolate or be experimental like oreo fusion with lemon. The icing can be different colors with its corresponding flavors. Red-themed weddings can have red velvet, green-themed weddings can have matcha, blue can have vanilla flavor.
7. A Bottle Of Wine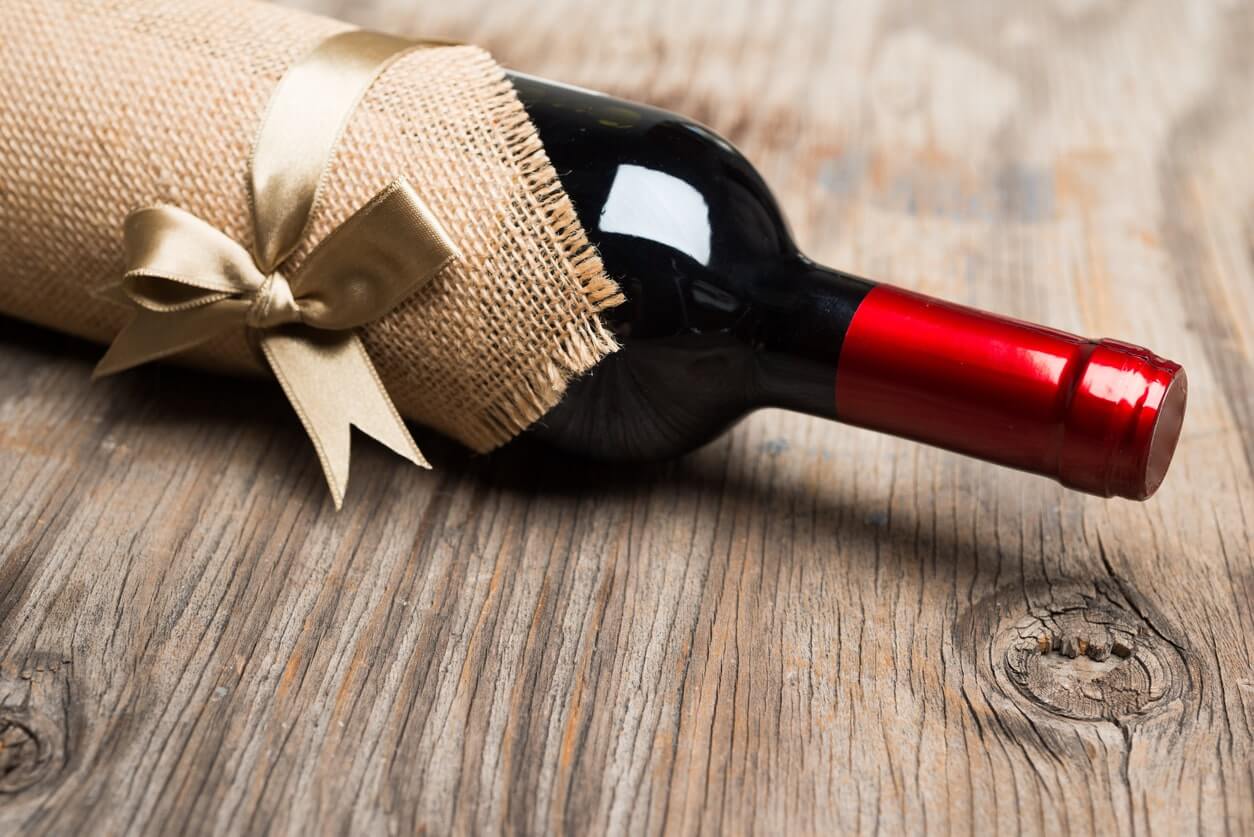 Wine is something that signifies special occasions, elegance, and culture. It is something that is also related to weddings as it is one of the most special events of a person's life. A glass of wine is something that you can have as a giveaway.
Although pricey, it can illustrate how sophisticated your wedding celebration is. Different wine giveaways can also be in sync with the wedding theme. You can choose from Pinot noir, sauvignon blanc, cabernet sauvignon, pinot grigio, sparkling wine, and many more.
8. Face Masks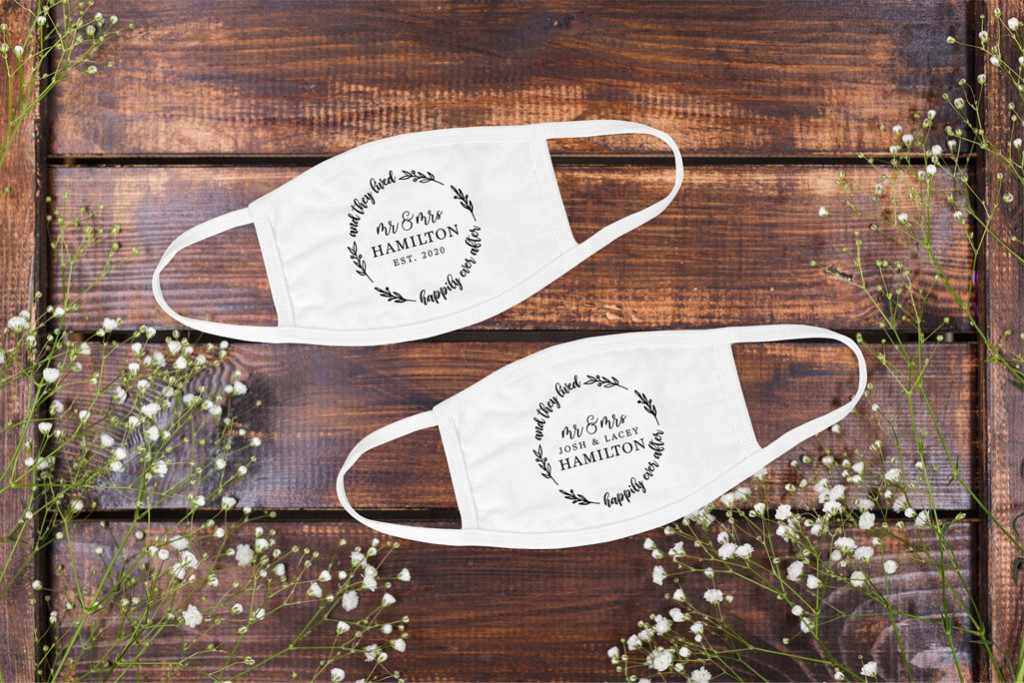 Even though the pandemic cases have been up and down, it is not bad to be like a girl or boy scout and have a ready face mask just in case. Nowadays, a face mask can shield you if ever there is a possible quarantine in your area.
A face can look basic or can be similar to the wedding theme as well. Give out fashionable face masks for your guests just in case things go out of hand again.
9. Tote Bag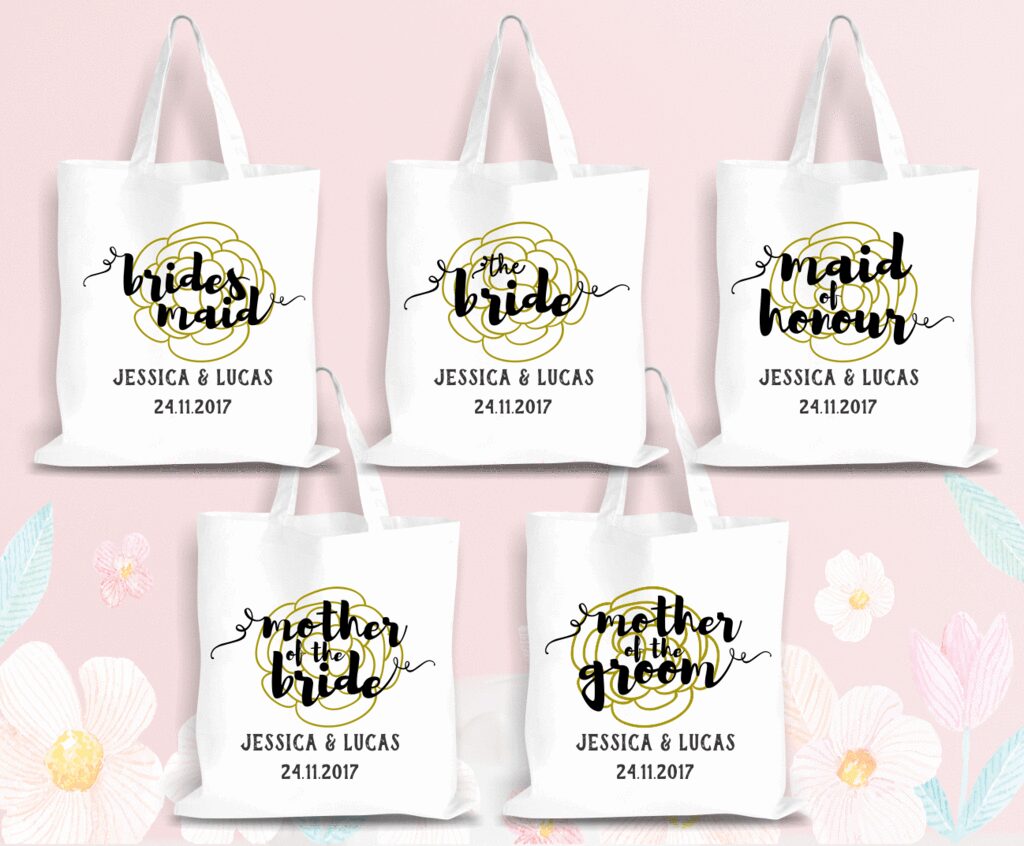 A cute tote bag can be your guests' daily bag on their way to work, to their casual stroll in the city, their extra pouch for their other item, or their way to be eco-friendly with a new shopping bag. Customize your tote bag with cute wedding designs and your guests will surely appreciate it and can use it for their daily needs.
Conclusion
Weddings are not just one of your events, it could probably be one of the most memorable ones. Everything is meticulously planned from the wedding dress, the food, the ceremony location, the reception area, and the giveaways as well.
There are different choices for the perfect giveaway but remember, the best ones should be the one that is a symbol of what your wedding is for the guest to remember the event while looking at your thank you gift for celebrating the special event with you.