Wedding plans are an exhausting and challenging task as there are many aspects one has to consider. If you have just started estimating the budget for your dream wedding, you might be interested in learning how much everything costs and what amount of money you'll need to go through with it. Wedding invitations are one aspect worth considering as they are a crucial part. However, if you are trying to find out what's the average cost of 100 wedding invitations, it can be an arduous task. This is so because the cost of wedding invitations depends on many varying factors.
How Much is the Average Cost for 100 Wedding Invitations?
It has been estimated that the average cost of wedding invitations is usually between $400 and $650 for most couples. The average couple ends up spending approximately $408 on their wedding invitations. However, this price can change drastically due to several factors. So, while one couple would spend $200 on their wedding invitations and another couple would spend well over $2,000. Hence, the final price tag comes with a wide range of prices and it's hard to determine how much the average wedding invitations cost. Let's take a closer look at all the costs associated with wedding invitations.
Wedding Invitations Costs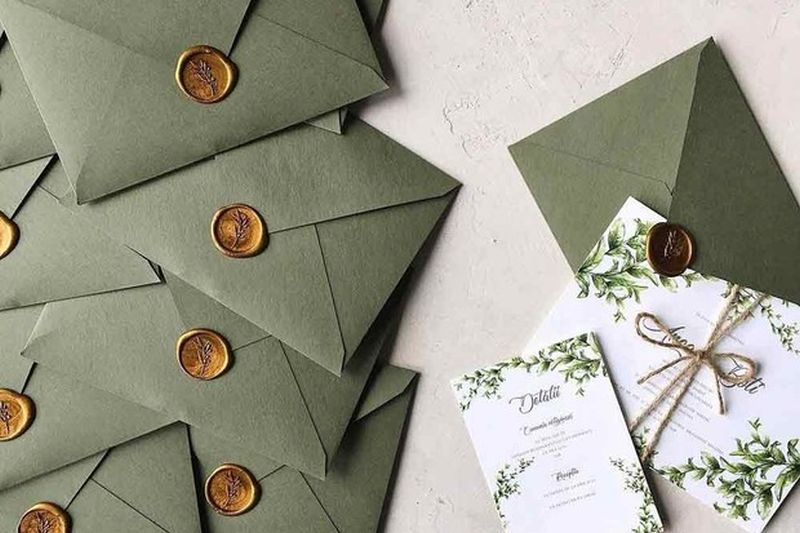 The wedding invitations should be as unique as you are. Their costs will mostly depend on several factors, such as paper type, design, and envelopes. So, here is what determines the final cost of your wedding invitations.
Paper Types
Wedding invitations come in a number of paper types, including cotton fiber, felt cardstock, matte, parchment, vellum, recycled paper and so on. Hence, based on what type of paper you choose for your invitation, the price will vary. Let's consider how much you can expect to pay for 100 invitations:
The most expensive material is cotton fiber for which you can expect to pay $29. The reason for this price is the ability to customize it with a letterpress. Felt cardstock is a thicker paper which costs $22 for 100 invitations. Most online brands use matte or glossy paper, which is crisp, clean, and affordable.
Moreover, the standard paper type is a parchment which comes for $15 and can be layered with vellum. Vellum is a see-through material which costs $17 for 100 sheets. If you want a similar option to vallum but a more affordable one, pick glassine. There is also a handmade paper which will cost you $20 per 100 invitations, and its counterpart, the recycled paper, which cost about the same. Last but not least, the most affordable option seems to be linen paper, which costs $17 for 100 sheets.
Design Elements
The design elements are what actually makes a wedding invitation unique. These elements are what adds mostly to the cost. Hence, you can add photography, engraved design, foil stamping, letterpress, glitter, color, and calligraphy. Each one of these design elements adds to the price. For instance, calligraphy is the one element which comes at a much higher price and it can add $100-$300 to your budget.
Envelopes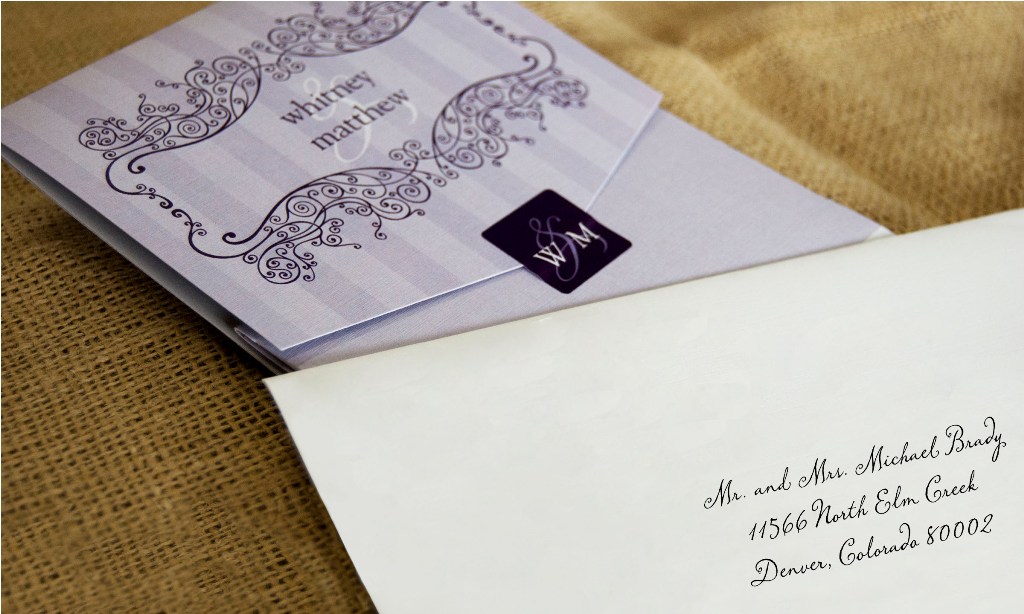 Many online companies include the cost of envelopes in the card stock price. However, if you want to get separate and customized envelopes or address printing, you should expect to spend approximately $15-$30 per 100 envelopes.
Additional Elements
Many couples choose to add some additional elements to their wedding invitations, such as a wax seal, inner envelope, belly band, customized stamp, directions, and RSVP cards. These are the elements which enhance the uniqueness of your invitations and they can cost no more than $0.20 more per card. This will add $20 to your budget for 100 sheets. These additional elements don't seem like a big deal, but you should note that they will cost you in postage.
Shipping Costs
The shipping costs are what most couples usually overlook. So, you can expect that the average wedding postage cost is around $0.49 per envelope below one ounce. So, for every 100 cards you send, you are likely to spend around $50. These are the prices for domestic postage, while it's more expensive if you send invitations abroad or if they weigh more than an ounce.
Wedding Invitation Packages Cost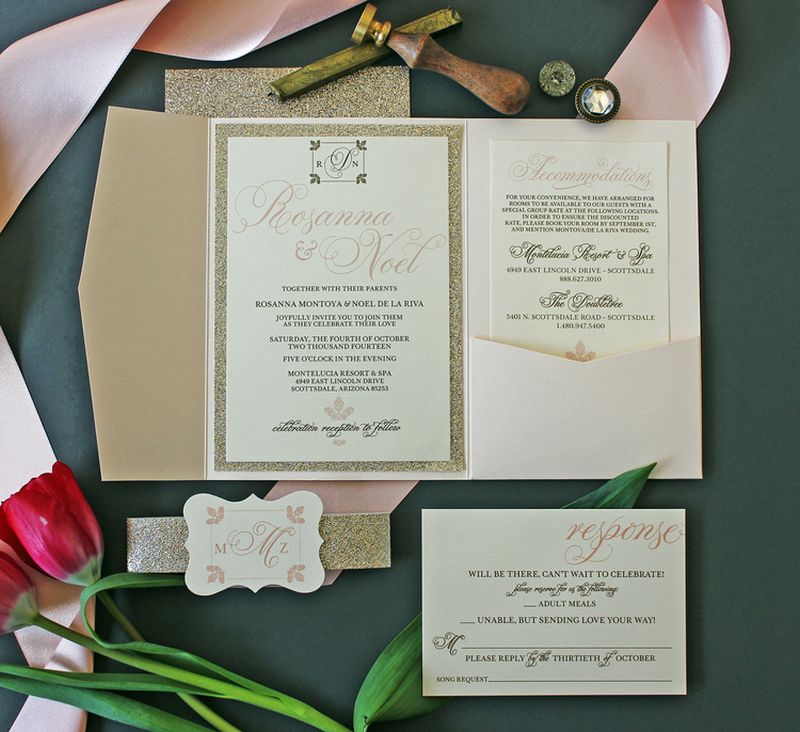 Instead of getting every element for your wedding invitations separately, find a company which offers a whole wedding invitation package. This will help you save some time and avoid the unnecessary stress associated with these details. The wedding invitation packages look better as they are matched. However, as they are personalized, their price can vary. Hence, you can expect to pay from $350 for a simple package and $10,000 for 100 more detailed wedding invitations.