If you are planning a wedding you must know that 10 percent of your total budget will go on flowers, and the cost of floral arrangements can cost from $1,400 to $11,000. One of the costs in the floral arrangements is bridesmaid bouquet, which can cost from $65 to $125, the price depends on a few factors. There are several ways to reduce the costs of wedding flowers, only if you have a good plan.
Average Cost of Wedding Flowers
The average cost of wedding flowers depends on many factors, and some of them are the size of the venue, the size of the wedding party, the number of guests, and a number of the bridesmaids. If you have more bridesmaids you will have to buy more bouquets, for each girl.
The floral arrangements on a wedding day are consist of the bridal bouquet, bridesmaids bouquets, boutonniere, pin-on corsages, wrist corsages, reception flowers, flower girl petals, altar flowers, head table centerpiece, guest table centerpiece, and cake flowers.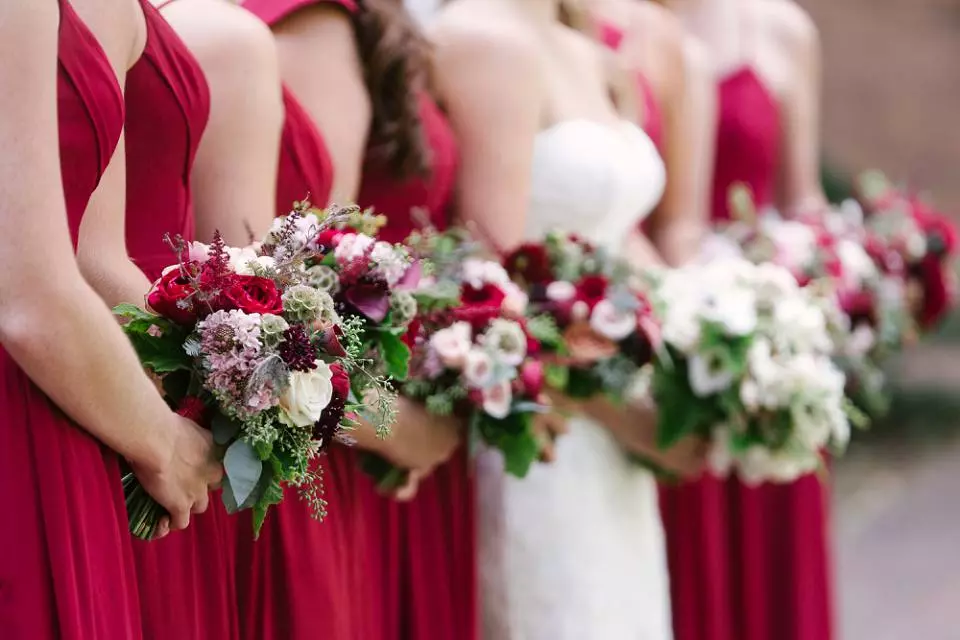 Some kinds of wedding flowers go in and out of fashion, it means their prices change annually. Some flowers are more expensive than the others, and if your arrangements include greenery that will affect the cost of the flowers. The most expensive and wanted wedding flowers in 2023 are white peonies, ivory hydrangeas, and long-stemmed gloriosa lilies.
On the market, you will find less exotic, and less expensive wedding flowers which you can use for your special day, like candy-cane carnations, white roses, baby's breath, and white oriental lilies.
Factors that Affect Wedding Flowers Cost
There are a few factors that will affect your wedding flowers cost, and if you take these factors into consideration you will save a reasonable sum of the money. The first factor is the type of the flower, and if you find less expensive one you will save money. You can also use one trick, buy a few expensive stems of peonies for example and fill the gaps with the greenery. This will save you money too.
The second factor is very important, just use seasonal flowers because your florist that has no need to make some special flower order. All the flowers for the wedding he will buy from the local suppliers.
The third factor is the size of the wedding party; the bigger your party is, the more guests, you will need more flowers, the more bouquets, corsages, and table arrangements.