Drama and comedy are among the frequent tropes in wedding movies. Films about weddings have been a huge part of the cinematic world for quite some time.
The genre may never get old since there is so much material to work with. These movies make viewers cry, laugh, experience romance, and they can even terrify (don't forget there are a few wedding movies out there with horror themes).
There are movies that have wedding scenes in them, and there are ones that are centered on a wedding.
These flicks follow the journey of the main characters (the couple) from their decision to get hitched, to the planning, to the disasters and emotional ride in between, and finally to walking down the aisle and wearing a beautiful ring on their finger —or not. Below are some of the best wedding movies to ever hit TV screens.
1. Four Weddings and a Funeral
Despite the funeral aspect, this movie isn't a morbid one. It is a classic romantic comedy that tells a tale of two people who obviously belong together but stay apart.
The main characters, an English serial monogamist, played by Hugh Grant, and a charming American, have run-ins at—you guessed it—a funeral and a few weddings. It's a sweet story filled with twists and turns that brings tears and laughter.
2. My Big Fat Greek Wedding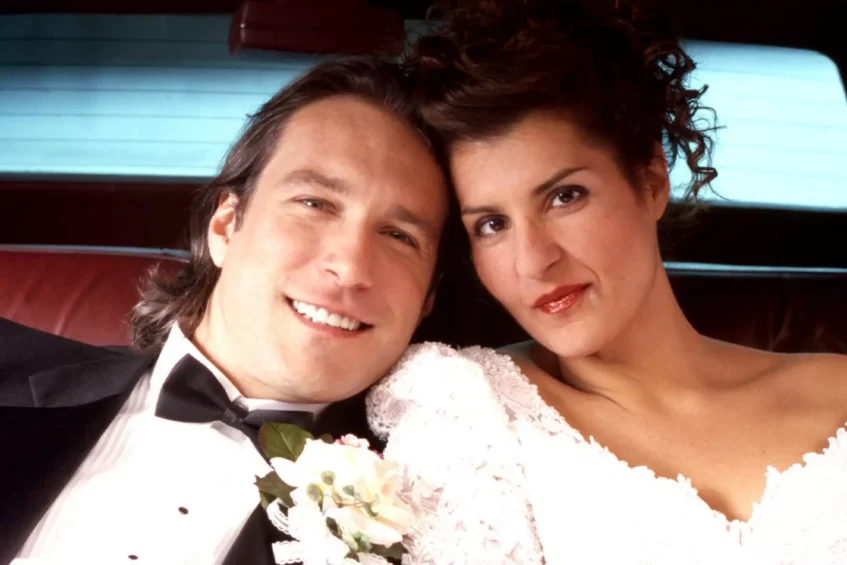 My Big Fat Greek Wedding is another classic to earn its spot as one of the best wedding movies ever made. It's a film series, but it was the first installment that captured audiences' hearts.
This romantic comedy is about a Greek woman who is expected to marry someone of her culture but falls for a non-Greek man. Her struggle to get her traditional family to accept her boyfriend, who is in for a major culture shock, creates some interesting scenarios.
The film comes with laughs and the blending of cultures, which makes for fantastic entertainment.
3. Mamma Mia!
What's a movie list without a musical? This romantic musical comedy is another film series, but there is nothing like the first. It isn't the typical wedding movie. While Donna (Meryl Streep) plans her daughter's wedding, her daughter Sophie has a master plan.
Sophie invites three men whom Donna has dated, to the wedding, hoping to meet her biological father to have him walk her down the aisles.
That plot leaves room for a lot of tension and drama, but there are many laughs and feel-good moments. Plus, the movie takes place in the Greek Islands. Viewers are transported to the Mediterranean and are entertained with infectious musical and dance numbers—that is simply wedding movie gold.
4. Made of Honor
The plot of this wedding themed movie could have been too cliché if not for the twist. Tom, played by Patrick Dempsey, is a serial dater. He isn't here for commitment. The man has a best friend, Hannah, who has always wanted to get married.
Hannah finds Mr. Right and is ready to tie the knot. There's one problem, Tom realizes he's in love with Hannah and so begins the emotional roller coaster. In an interesting twist, Hannah asks Tom to be her maid of honor.
Things get complicated and hilarious when Tom uses his role as a part of the bridal party to stop the wedding and get Hannah for himself. Watching a guy play bridesmaid while slyly trying to steal the bride is nothing short of amusing, thereby earning Made of Honor a firm place on this list.
5. Bridesmaids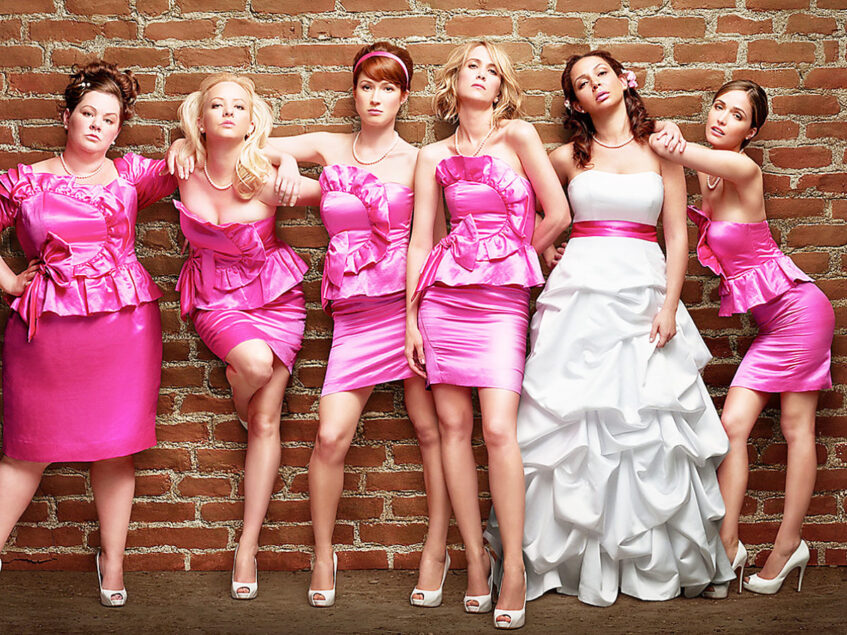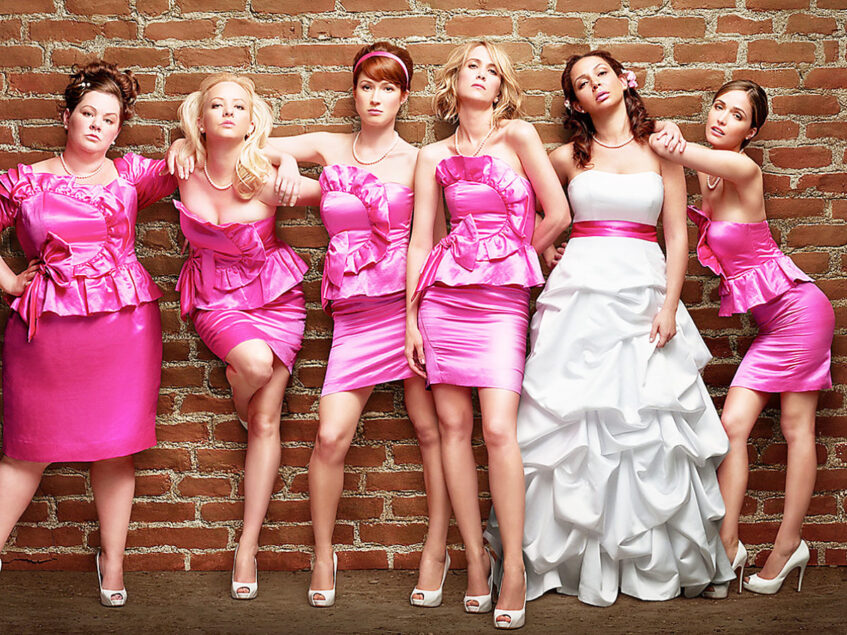 It isn't "Here comes the bride!" but "Here comes the bridesmaids!" with this wedding movie. The powerhouse female-driven comedy isn't the typical wedding movie where the bride and groom experience mishaps during the wedding planning.
This film takes viewers on a hysterical ride, watching the maid of honor and another of the bridesmaids compete to prove who is really the bride's best friend.
Their rivalry creates a string of disastrous events and threatens to ruin the bride's big day. While this is a laugh-out loud movie, the characters and their development are solid, and there are plenty of touching moments.
6. Monster-in-Law
A list of the best wedding movies ever made needs at least one treacherous mother-in-law. This movie centers on Charlotte, a woman who has been unlucky in dating until she meets the perfect man.
He pops the question, and she happily accepts. Charlotte's excitement about marrying Mr. Perfect turns to dismay when she realizes he has one imperfection—his mother. Charlotte's relationship turns into a nightmare with her ruthless mother-in-law working overtime to ruin the wedding. The gloves come off as Charlotte fights back.
Watching the bride and her future mother-in-law battle it out to prove who is the alpha female, all while planning a wedding, leaves no room for a dull moment.
7. Wedding Crashers
Forget the bride and groom. Let's watch two men who have turned sneaking into weddings to get women into their life's work. This comedy follows womanizers Jeremy and John as they crash random weddings to take advantage of the romance in the air.
Apparently, single women at weddings are easy pickings. Things go awry when the two protagonists crash a wedding, and one of them falls in love with a bridesmaid. This film has it all—drama, laughter, and love.
8. The Hangover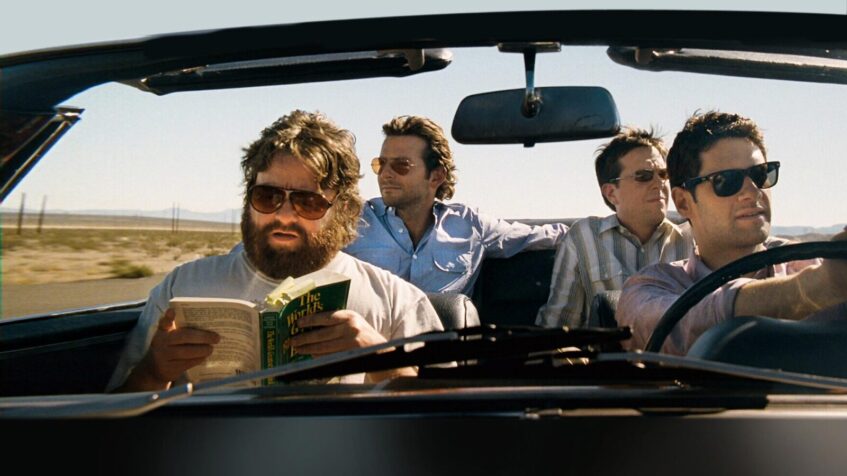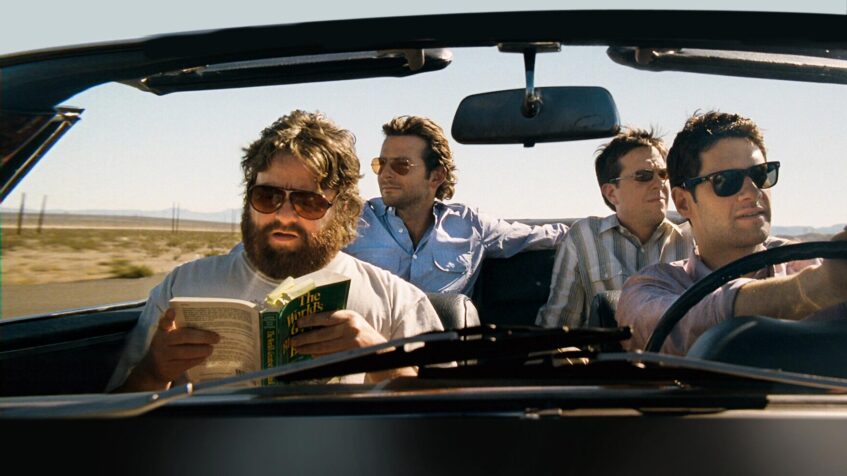 Perhaps one of the most popular wedding movies ever made is The Hangover. The plot is hilariously outrageous and puts a new spin on the genre. A group of guys go to Vegas to celebrate their friend's bachelor party, which is typical.
However, things take an unpredictable turn when they have such a wild time, they wake up with no memory of the events of last night, and the groom is missing. The gang goes around the city on a wacky investigation, trying to remember what they got into the night before so they can find the groom before the wedding.
Viewers are left racking their brains, trying to solve the mystery too. The cast of the characters are intriguing and relatable. This riot of a movie is ingenious as almost every scene incites laugh out loud moments. It was such a hit that two more movies were created in the franchise.
Final Thoughts
There are a plethora of movies depicting one of the biggest life-changing events in anyone's life. However, there are some that are so good they live in our hearts and cement their titles as some of the best wedding movies ever made.