Most people who want to capture one of the most important events in their lives, exchanging rings and vows with their beloved ones, choose to take photos to capture as many bright and memorable moments as possible. Other couples believe that there is no better medium than video because with the help of videography it is possible to relive every moment of that momentous day.
Some couples can afford to hire several professionals who will produce both video and photography. For others, hiring two specialists is not in the budget. Then they decide to start creating DIY content. You can ask a few friends to help create a DIY wedding video while a professional photographer captures every frame.
If you can't imagine a day that won't be captured on video, then you should also pay attention to the creation of the Same Day Edit Video, which will perfectly complement the gala event and delight both newlyweds and guests.
In this article, we will explain why you should choose SDE video and how you can create such a video using free video software and video templates.
6 reasons why you should choose this type of video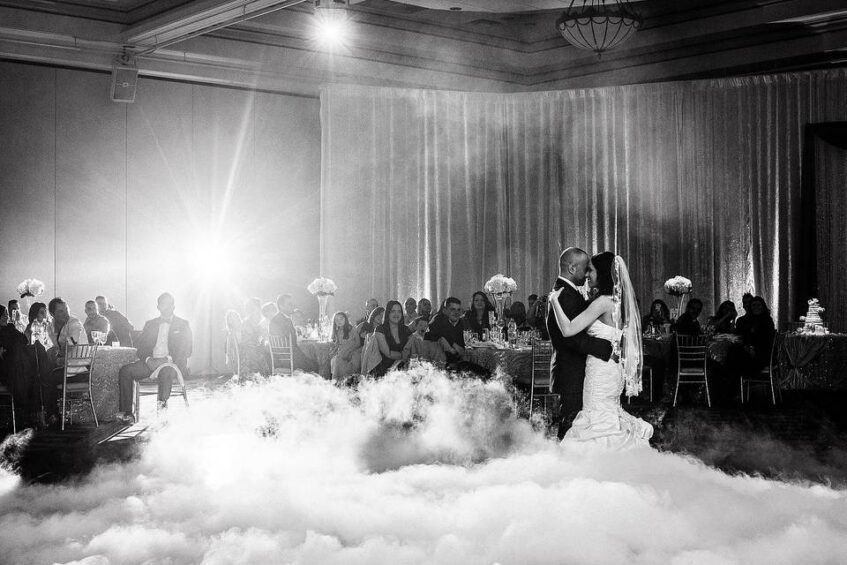 Everyone knows that after the wedding is over, you can wait for six months or even a year for the videographer and photographer to do post-processing of photos and videos. In this case, the newlyweds will be able to see at least a small result during the day.
Some guests may be present for a whole day at the wedding celebration, visiting all destinations with the newlyweds. Other guests arrive only at the beginning of the banquet, thereby missing a large number of moments. That is why such a video will be able to compensate for every missed moment.
The opportunity to admire yourself and your outfit, as well as to see from the outside what an organized event looks like. Thus, it will be possible to reduce the level of anxiety if you panic that something is not right.
It will serve as a reminder of the most significant moments. While you wait to see the full wedding film, you can watch a short video that captures those special moments. It can be vows, exchange of rings, first kiss, first dance, and so on.
Since young people are too worried on this day, every moment of it can simply slip out of sight. You can forget about how guests were greeted, how they visited the ceremonial hall, or how guests reacted to all events.
Moreover, now everyone wants to share their wonderful event as soon as possible on their pages on Instagram or Facebook to get followers to see one of the most important days in their life. In this regard, instead of making an Apple slideshow from the photos that you have on your smartphone, you can share a short professional video.
Video creation process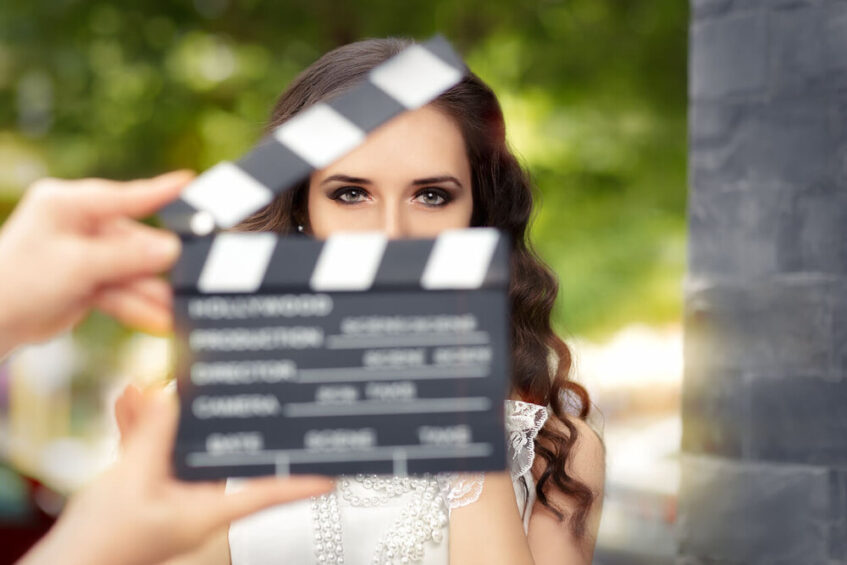 You cannot expect that you will be able to see the finished result in a few hours. If you want to get high-quality video material that will become your wedding video capture, then you need to give the specialist time to do everything flawlessly.
It is worth mentioning right away that your short video, which will last for about 5 minutes, you will be able to see only at the end of the evening. This is because the specialist needs to find video inspiration to understand what effects to use and how to style the video.
Each couple should discuss the use of music with a specialist. Everyone wants a video to use a song or music that will mean something to the couple and evoke the fondest memories. Most couples choose a song for a full movie, while royalty-free music is used for such a short video.
After that, the professionals in their field leave to start editing the video. This process is long and complicated, so we will cover some of the processes in case you ever want to become a videographer.
Viewing footage
The first thing every specialist begins to work with is viewing each captured frame. This is done to select the most significant moments that should be shown in the video. Specialists go through lots of raw files only to find useful footage that can later be added to the timeline and edited.
Music search
After the material with which you want to work is selected, you have to search for musical accompaniment. Every professional who creates a video knows that this point is one of the most important. Since the melody that will sound in the video can either create the right atmosphere, regardless of the topic of the video or destroy the overall impression, the line between these concepts is too thin.
When choosing a soundtrack for a wedding video, you need to find something between a calm and gentle song. If you choose dynamic music, you will not be able to emphasize the important moments of the wedding ceremony. If you choose too calm music, then there is a risk of lulling everyone who will watch this video.
Elimination of defects and bringing to perfection
After finding music, you need to pay attention to details. To remove all imperfections, adjust effects, subtitles, or animate frames, you need to use the most effective tools. Some of these are OpenShot and Movavi.
Using such tools, you can apply special effects, add transitions and improve the quality of the video.
Review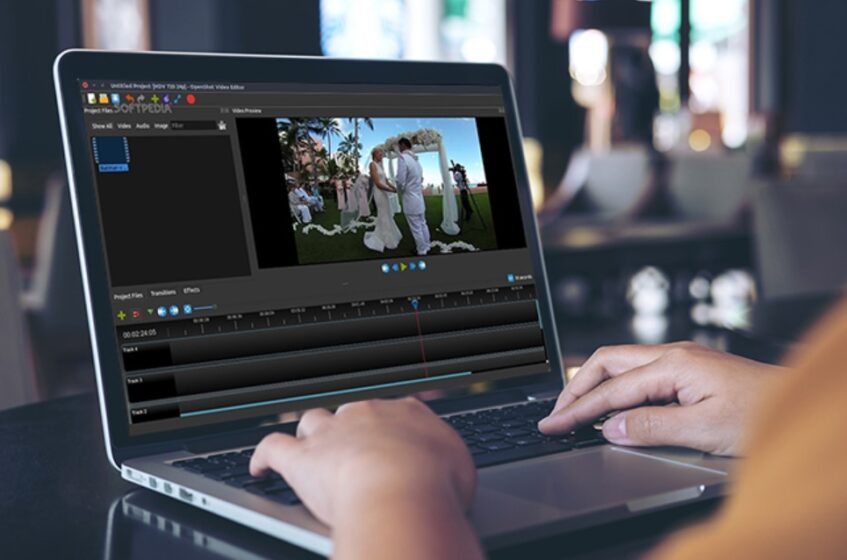 Before presenting the video to the newlyweds and guests, it is necessary to carefully check the video. To do this, experts watch the video several times to find flaws that need to be corrected.
After the work is finished, you can go to the banquet hall to please those who have decided to walk hand in hand through life, as well as people close to them.
Conclusion
On such a significant day as a wedding, you want every moment to be captured both in a photo and on video. A huge number of couples prefer Same Day Edit Video to quickly see their big day, to be able to relive every special moment and to see how the wedding is organized. The process of creating such a video is time-consuming, but the result is worth it.