Every girl wants to look astonishing on her big day, and that is why ladies often choose to color their locks before the wedding day comes.
However, if you want to have absolutely awesome strands that will make everyone breathless, several hints must be taken into account to not mess up.
Perfect Wedding Hair Color Tips
Wedding preparations are a very nervous and even stressful time for every girl. Except for choosing a dress, deciding on the menu, and the list of guests, a bride must take care of her own appearance.
And often, choosing a proper hair color turns into a problem. How not to fail? How to figure out when to dye your locks and how to make them look all-natural?
Besides, most brides are worried because hair dye takes a different amount of time to set on the locks. Consider the following suggestions before you make an appointment at your colorist.
Related: https://beezzly.com//beauty/hair-color-ideas/how-long-does-it-take-to-color-hair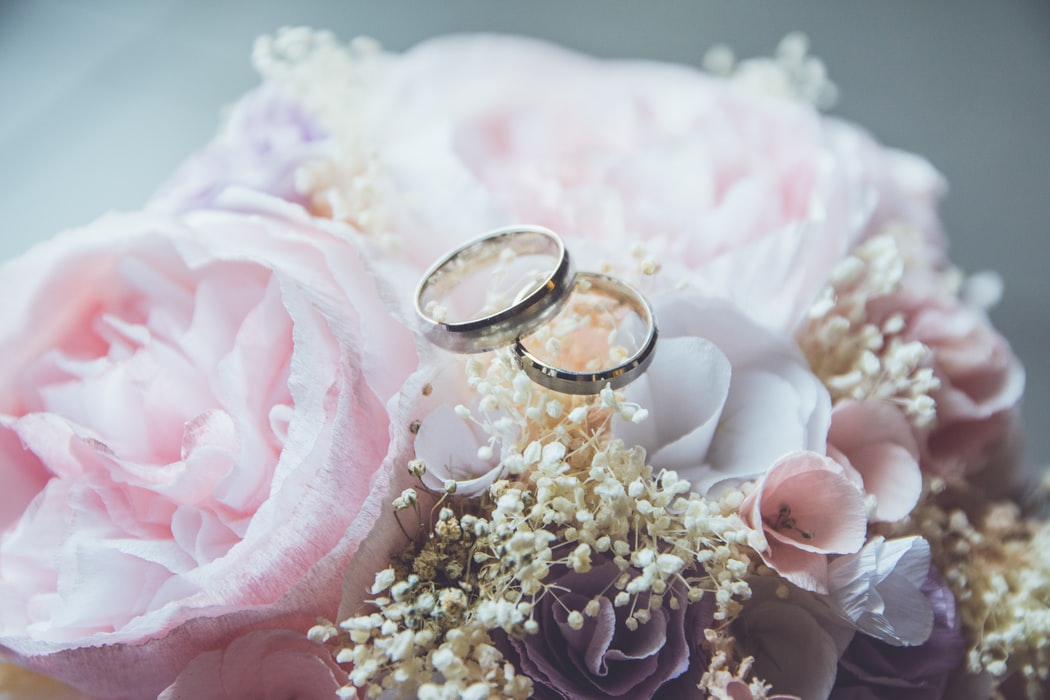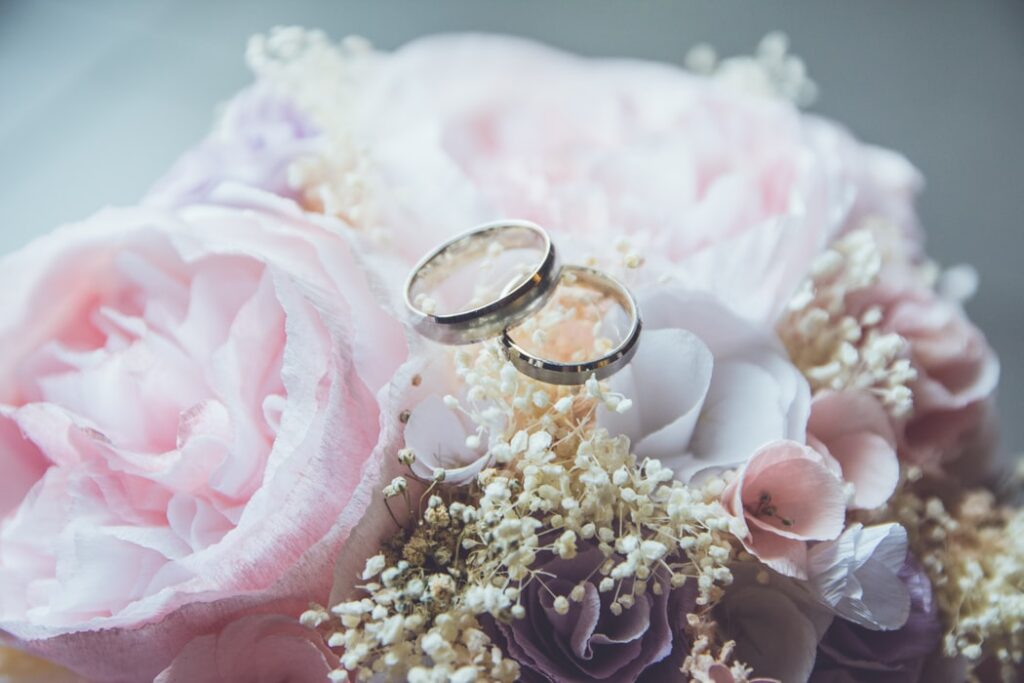 No experiments if you are short on time
If the big day will arrive soon, it is better to not plan anything extraordinary for your mane. You need to feel relaxed and natural, feel yourself at the wedding, and if the hair will be colored in some unusual color for you (let's say, you have always been brunette but you dyed blonde), then there is a high possibility of you feeling uneasy because of that.
As an option, why not using a clear gloss for some extra shine that will enhance your natural color without dramatically changing it?
A stylish matters
Yes, finding a good stylist and colorist is a must if you have enough time before the wedding day! So in case you still have at least several months before the most important day of your life arrives, we suggest you start looking for a good professional (that's if you are not satisfied with the current one for some reason, or you don't have one at all).
All these preparations and scheduling are needed to be able to pick up the most fitting color and dye your locks in advance to make sure the pigment complements you perfectly. Like that, the colorist will only have to touch it up a bit a week before Day X.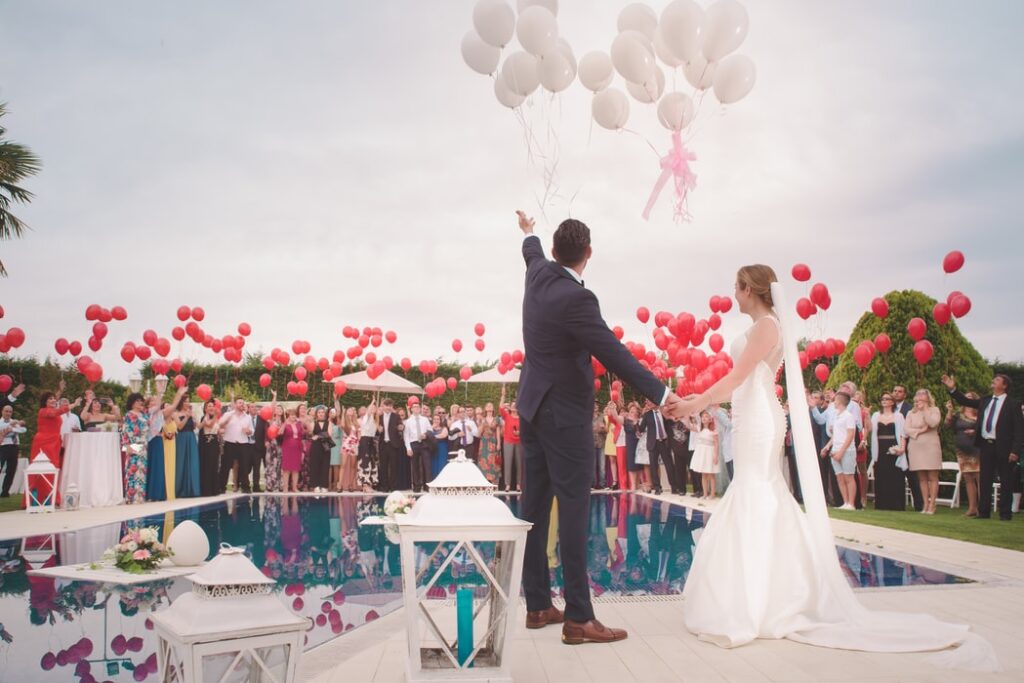 Not too soon, not too late
What is it all about? The leading colorists say that dyeing the hair two weeks prior to the wedding is too early whereas doing that less than a week before the ceremony is too late. The color must settle properly, however, it must still look fresh enough. Moreover, you need to have enough extra time to do any improvements, too.
That is why the advised period of time is one week before the event. Like that, your chevelure will not look like a freshly-colored wig, but the color won't be too dull at the same time.
This advice works well both for concealing grey strands and for highlighting the strands blonde. No dark roots will be visible in a week after coloring, the same as no greyness will appear through the dye after only seven days of the procedure.
Take care of protection measures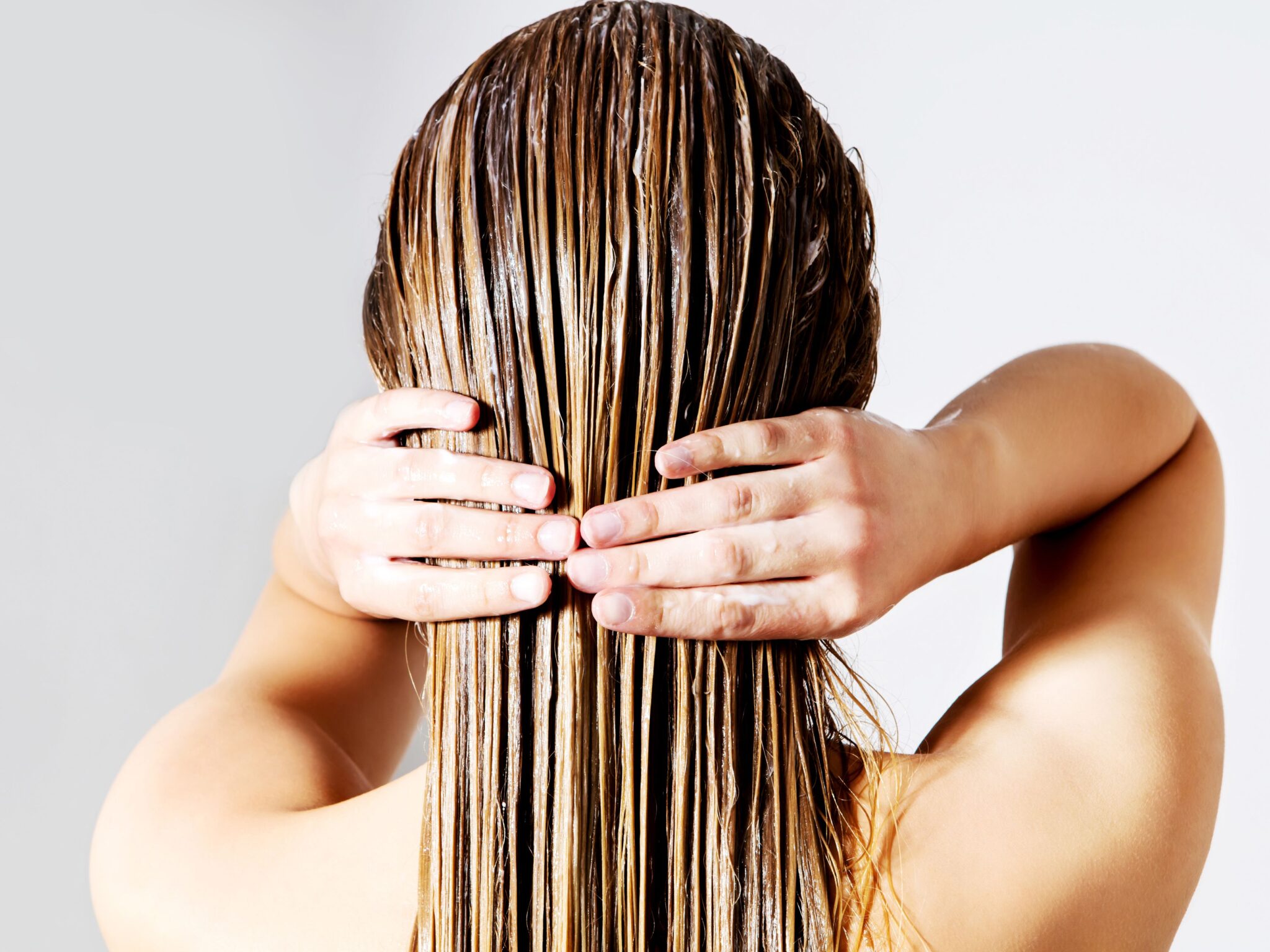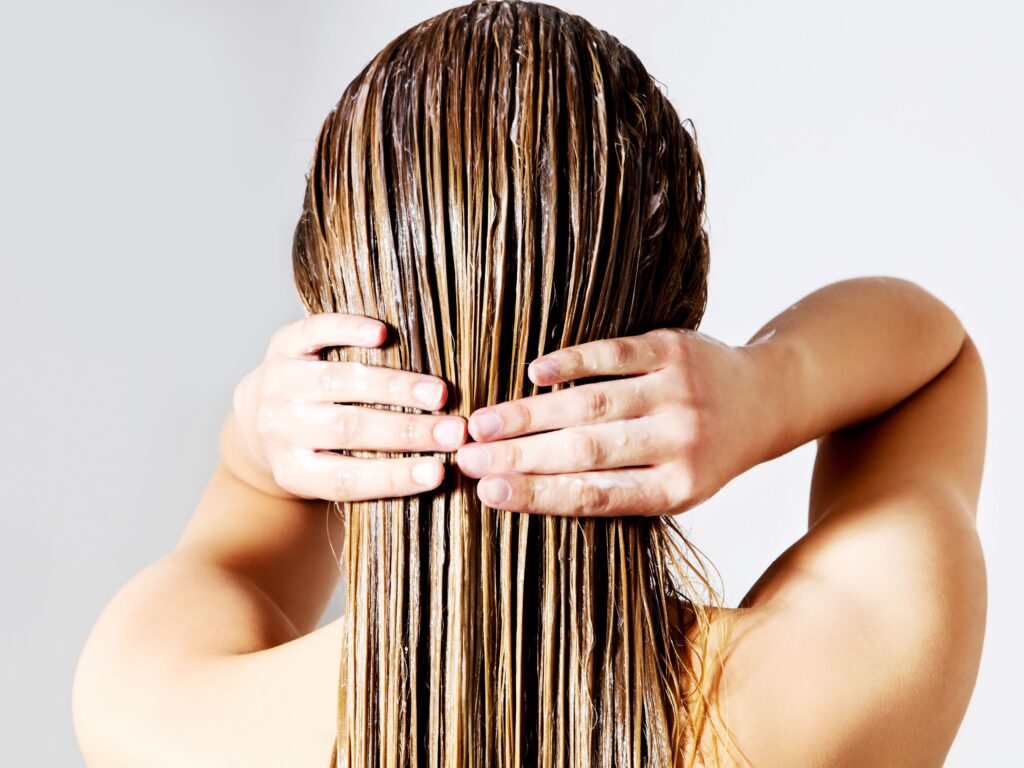 Freshly colored locks need special care and protection so that they could keep the vibrant color longer.
That is why, after coloring your chevelure, ensure that it is protected from direct sunlight, salt or harsh water (swimming pools and beaches are to be considered!). It doesn't mean you can't relax at the beach or go to the swimming pool, you can, of course, just remember to apply conditioner before swimming.
This product will create a protective film that will prevent the locks from discoloration or fading.
Moreover, try to avoid using hot styling tools often. They tend to fade the hair color faster than it would happen naturally. But if refuse from the hot styling is completely impossible, then deep-condition the locks every week to keep the mane in a good condition.
When following these simple suggestions, you will manage to not only color your locks perfectly but also to keep them look astonishing until the very day of the wedding. But of course, don't forget to book an appointment at the salon one week before the ceremony so that the colorist could have enough time to give your strands the final touch!
2023 Wedding Hair Style Trends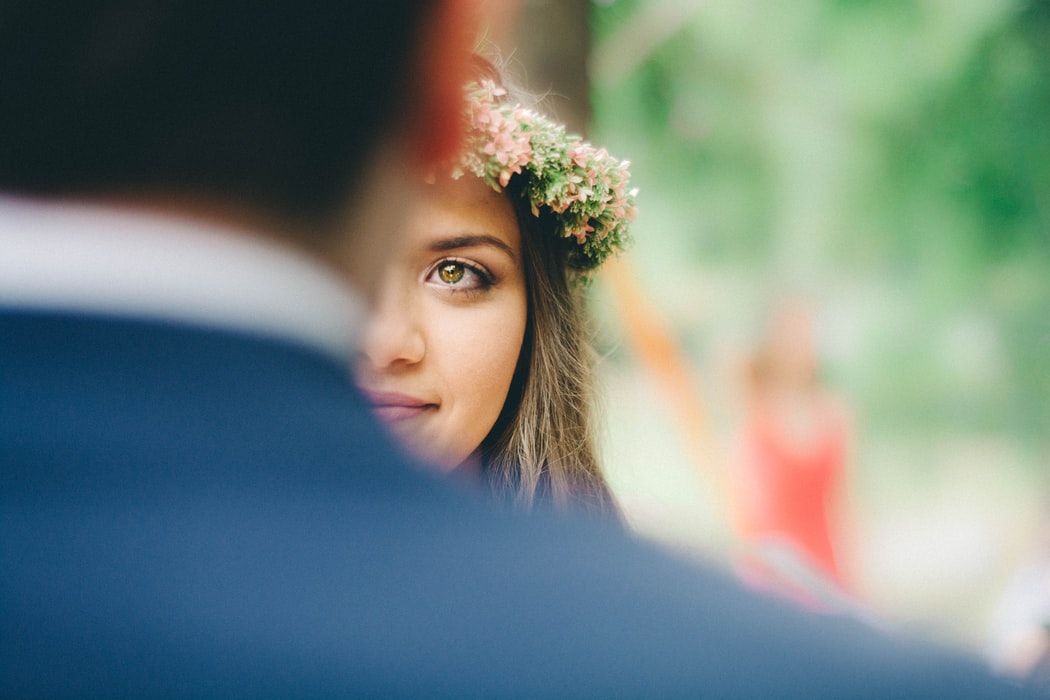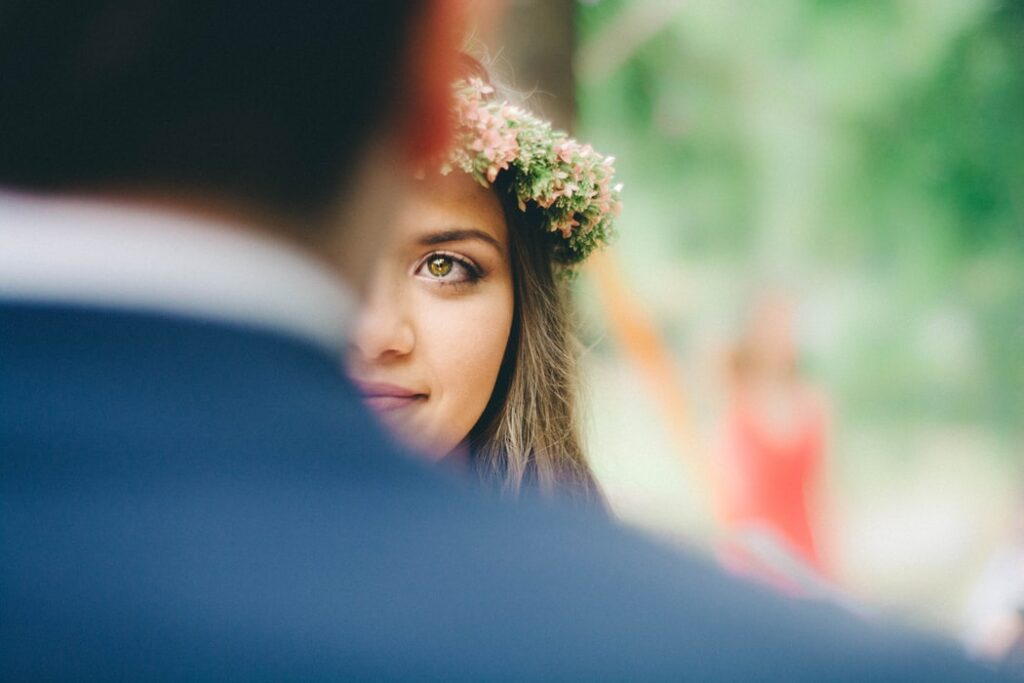 Girls often get bothered about their hairstyle and that is absolutely natural: each of us would love to look gorgeous on her biggest day!
And since the hairstyle trends change as fast as fashion, we prepared the list of the most luxurious and trendy looks that are on top of the 2023 wedding hairstyle list!
Hair down
This hairstyle with a neat symmetrical central part is back again this year! It fits almost any shape of a face, it can be used on both curly and straight locks, and besides, this hairstyle won't drag the attention from your dress and yourself which makes it 100% universal.
Long braids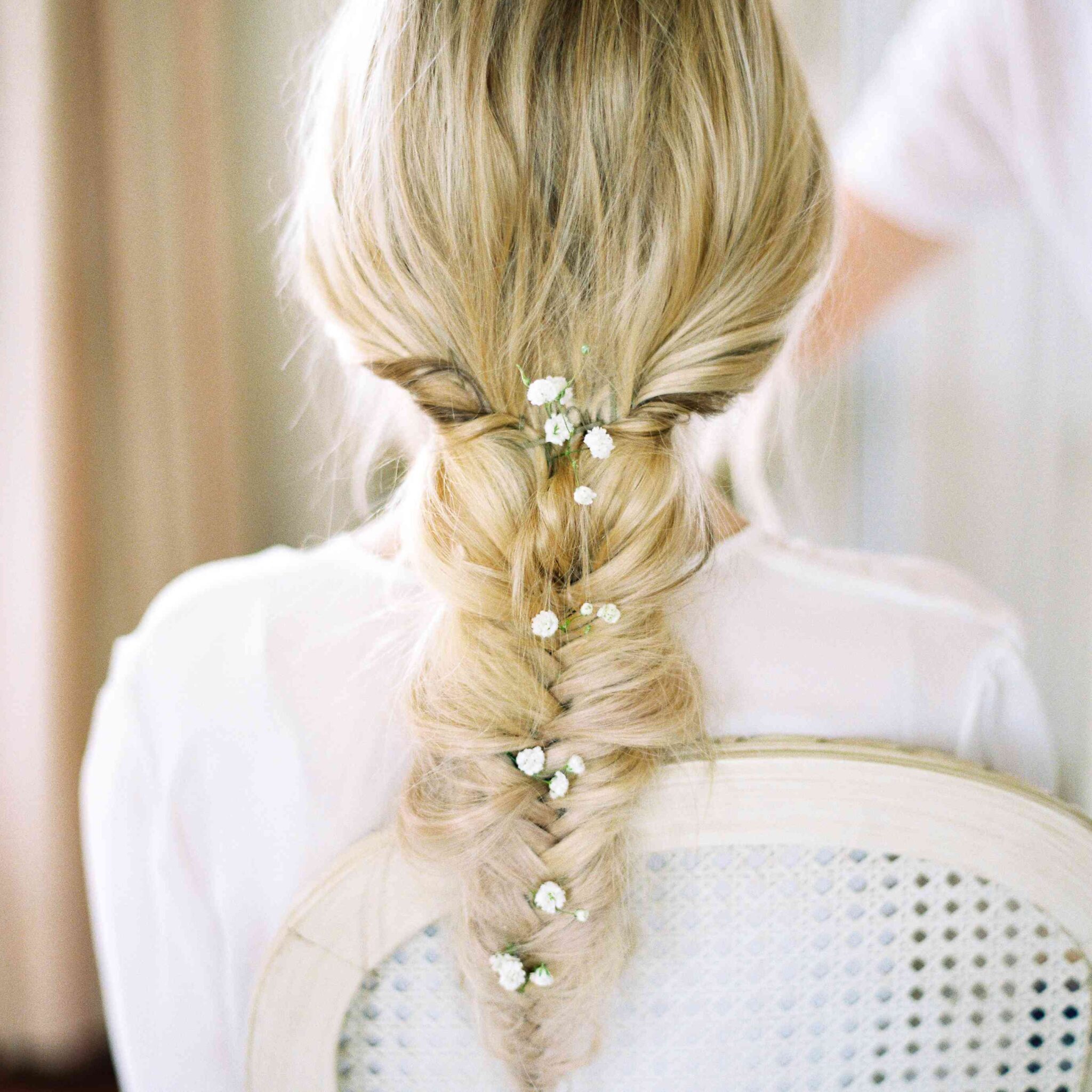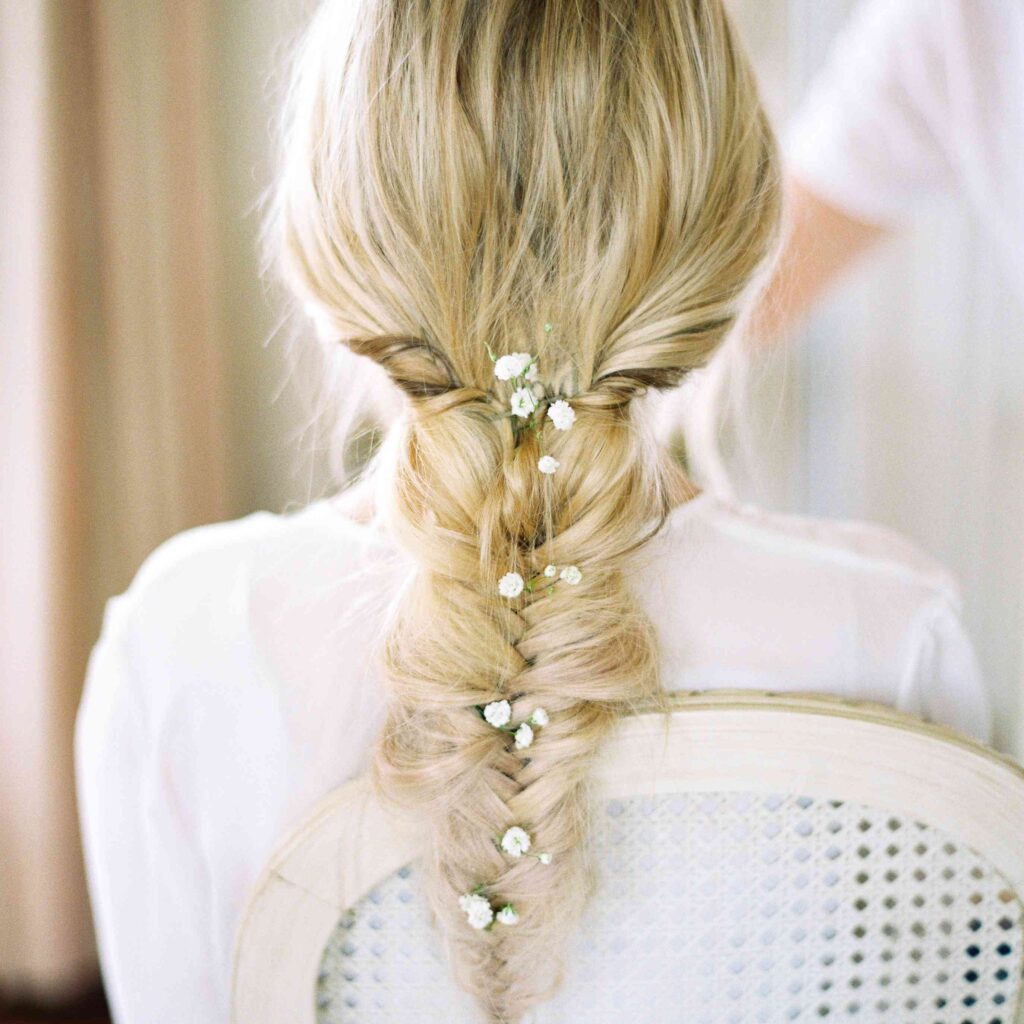 French braid, loose braided crown – any of them look gorgeous, especially with accessories incorporated!
Textured updos
This style will be good for the ladies with thin hair who don't feel like messing with extensions. An airy and loose French twist, for instance, will pair any dress and appearance.
Loose curls
A perfect, slightly careless look that will add tenderness to your wedding appearance. Such a hairstyle includes both updos and hair styled down.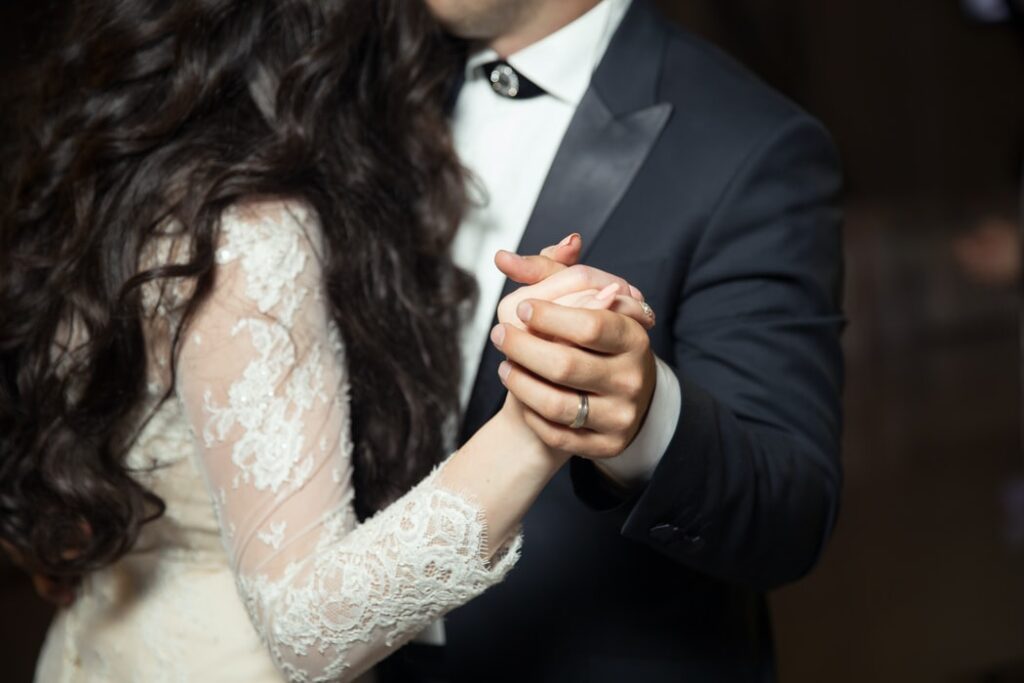 Half up, half down
This classical option is perfect for a romantic look and pairs wonderfully with flowers, pearls, and wreaths. Feel free to incorporate braids or curls since this hairstyle is very versatile.
A high ballet bun
This variant is perfect if your wedding dress has a high neckline, but it is not a mandatory condition. Wear it with tiara or barrette – in any case, the hairstyle will look classy and elegant.
Of course, many more options exist on how to style your locks for the wedding. If you are not quite sure which option will fit you best of all, we'd recommend consulting a professional – like that, your locks will look gorgeous on your most important day!