Your wedding day should be spent in total bliss surrounded by your friends, family, and life partner. It shouldn't be spent feeling uncomfortable in your white dress. You were meant to shine on your wedding day, so these tips will help you feel comfortable when you walk down the aisle to the wedding night.
Stay Fresh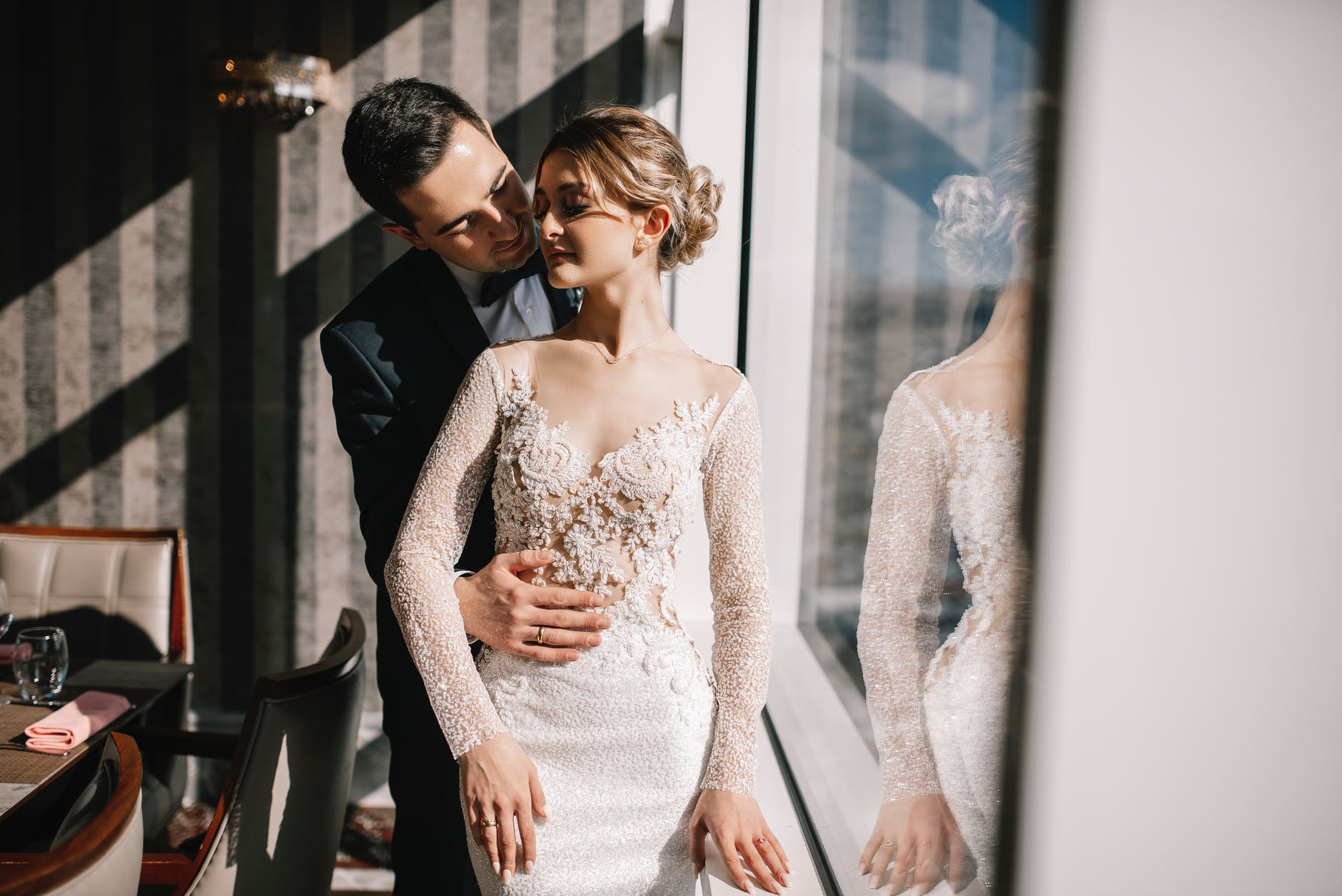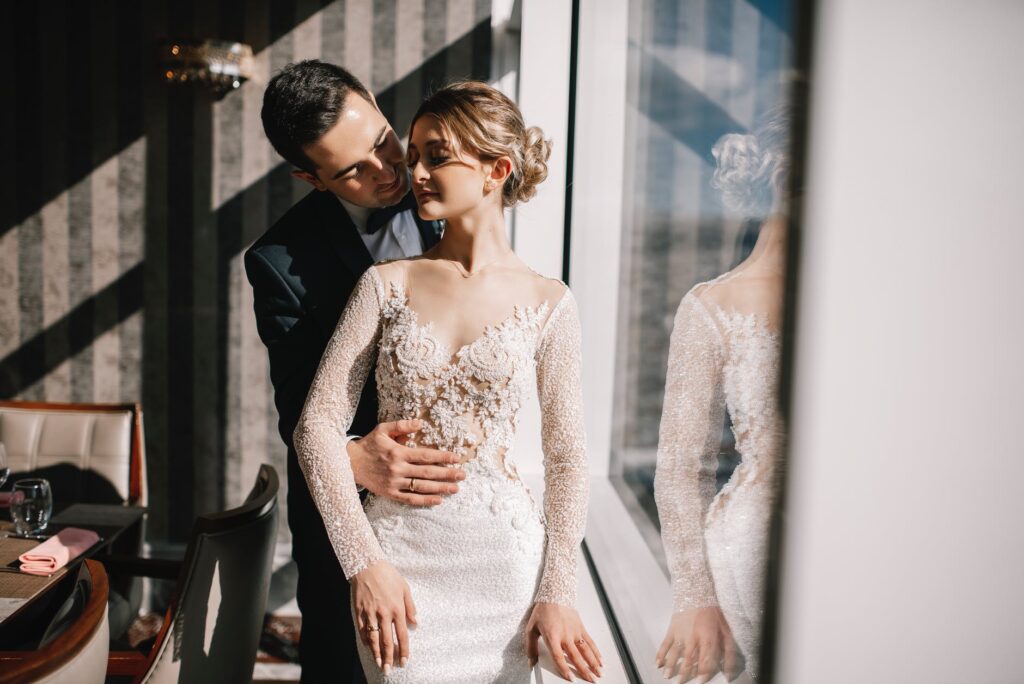 According to lulalu.com with all of that lace, public speaking, and potential for family drama, you might be a little sweatier than normal on your wedding day. Stay cool, dry, and comfy with a powerful deodorant that will last all day and all night.
Comfort Tip: Keep cool and fresh with Lume Deodorant. Developed by a doctor, it's clinically proven to last 72 hours. Plus it's good for everywhere that sweats, not just your armpits. Enjoy lovely scents like Jasmine Rose and Lavender Sage as you walk down the aisle sweat-free.
Save the Lingerie for the Honeymoon
Your wedding trousseau is sexy, stunning, and shows off every bit of your body. But to be honest, lingerie isn't supposed to be worn for long periods of time. Save your sexy underthings for the honeymoon and instead, wear underwear that's breathable, light, and makes you feel confident.
These fabrics are ideal for wedding underthings:
Cotton
Microfiber
Modal
Bamboo
Comfort Tip: Is there anything worse than a bra that doesn't fit? How about wearing a bra that doesn't fit well to your own wedding? Nope, literally can't think of anything worse. But if you're a smaller-framed bride, your search for the perfect bra might sometimes feel fruitless. But you'll say "Heck yes!" to the bras at Lulalu's. From the smallest bra sizes to the smallest underwear, Lulalu's can help you find the perfect bra for your special day.
Schedule Fittings Wisely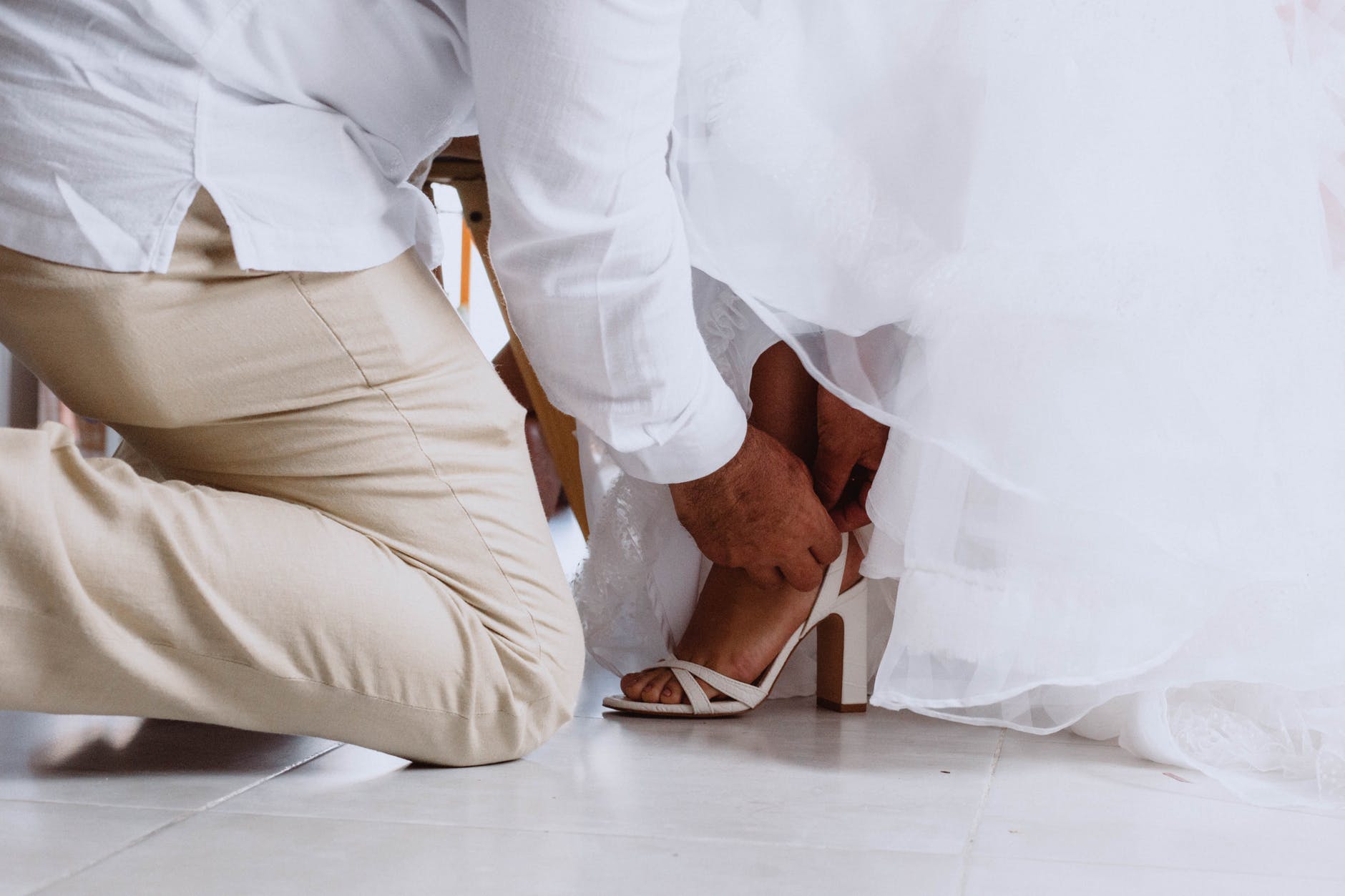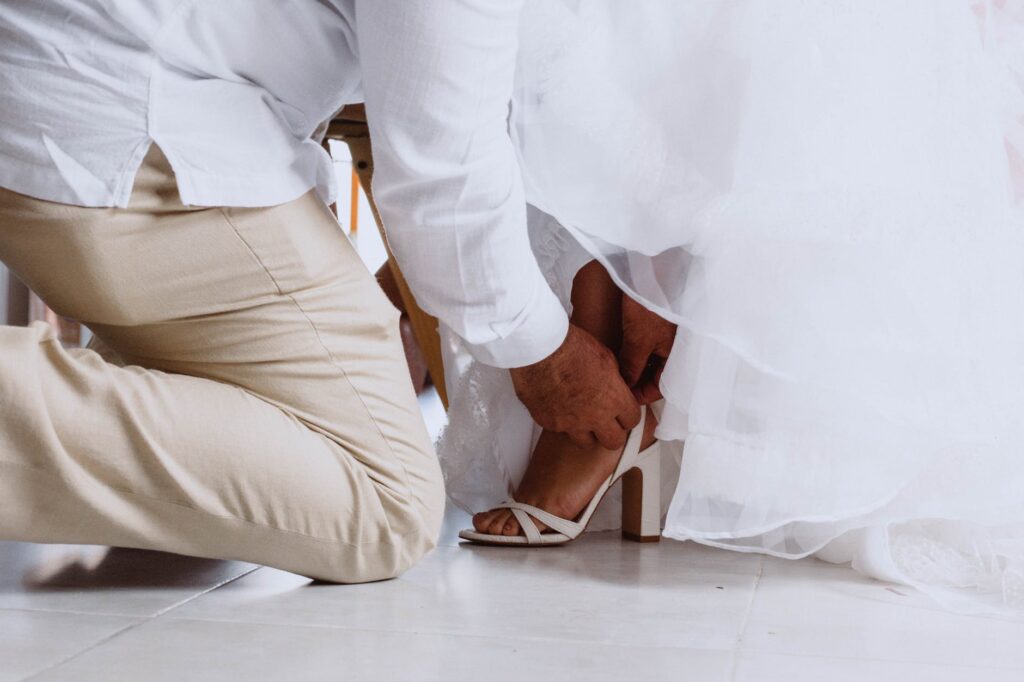 No matter the style, a wedding dress that fits your body perfectly will always feel comfortable and look beautiful. Be sure to schedule your dress fittings as close as you can to your actual wedding day. That way, your seamstress will have plenty of time to tailor the dress to your most recent measurements.
Smart Accessories
On your wedding day, you want to be shivering with anticipation. Not from the cold. Plan for any weather by investing in chic wedding outerwear and supplies.
For Cooler Weather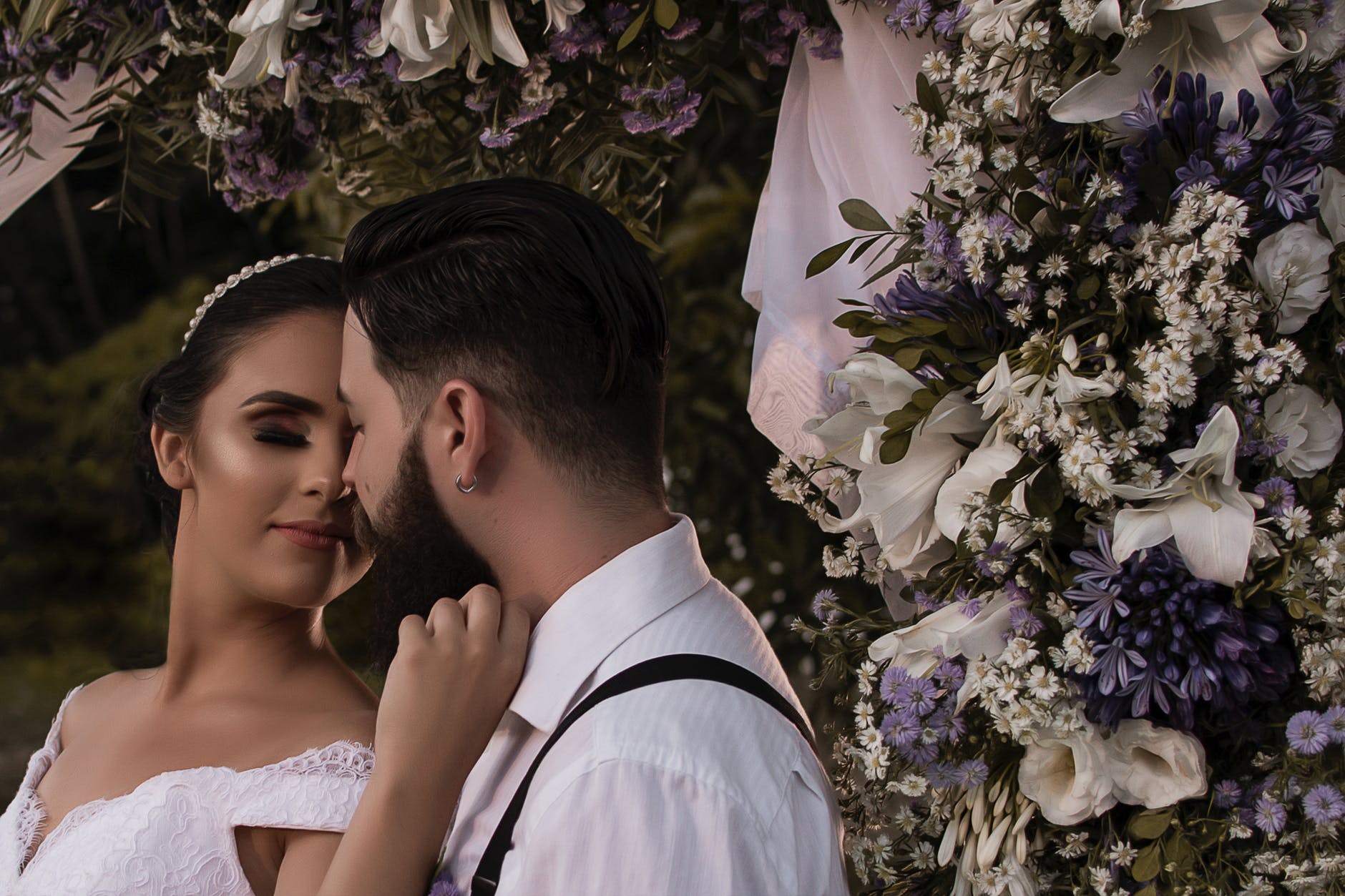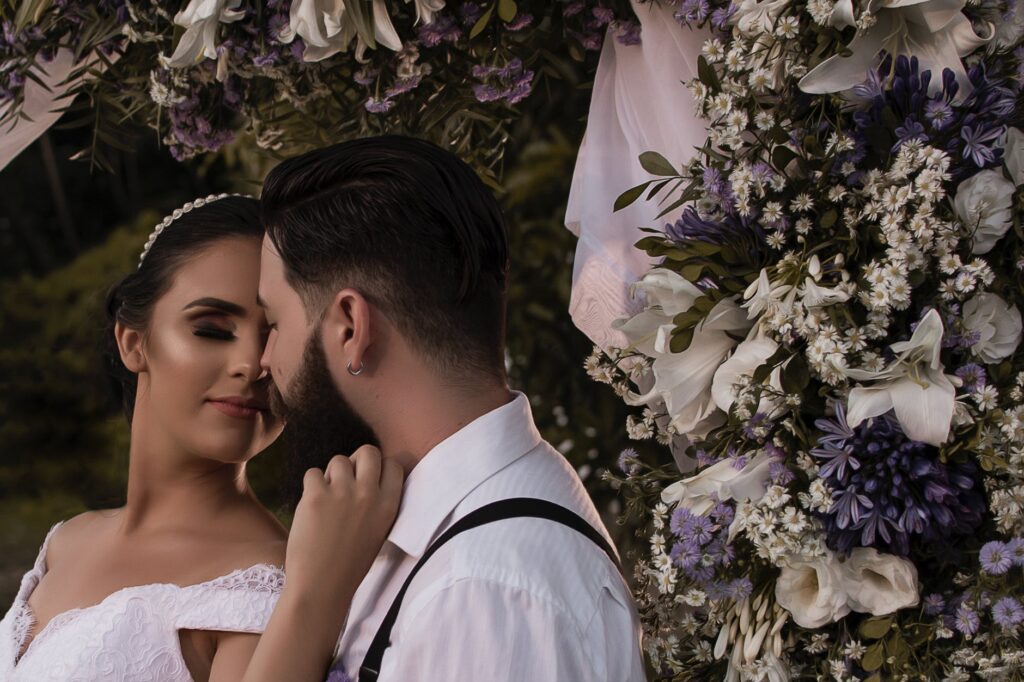 A red peacoat pairs well with a white dress. Tie it all together with a bright red lipstick
Stay monochrome with a white tailored blazer for a modern look.
Try a lightweight blue lace shawl to keep you warm and check the box for your something blue.
For A Summer Wedding
Buy yourself (and your bridesmaids) decorative white feather fans to keep cool.
Want to dance through the night and beat the heat? Buy a light, white sundress as a backup for your reception.
Plan for all weather possibilities and you'll be able to stay comfy throughout your special day.
Comfort Tip: Capes aren't just for superheroes. Wedding capes are gorgeous additions to any wedding ensemble that hint at vintage elegance. Stay warm and stylish with this stunning lace wedding cape from Wildest Dreams Bridal Shop!
Bring Your Dancing Shoes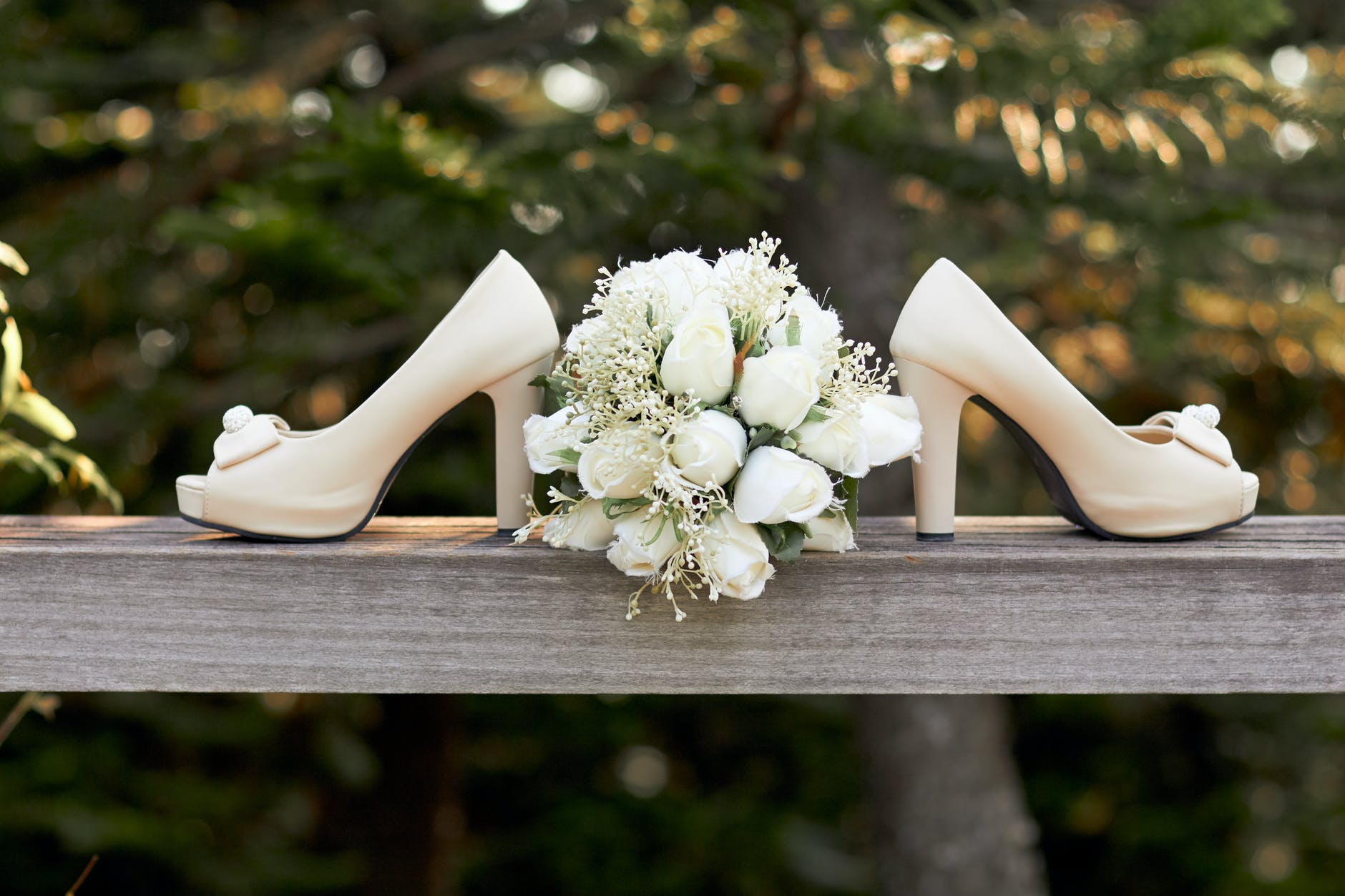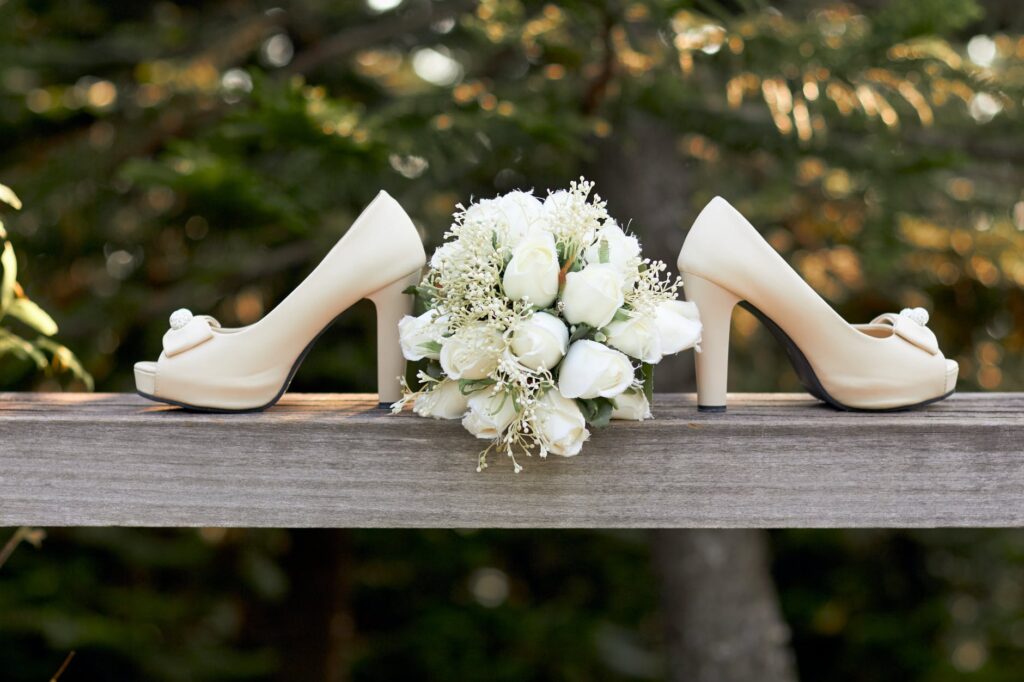 Your wedding shoes are a statement of your personality, an expression of creativity and style—but a few hours into your wedding day, the only thing you might want to express about your shoes is "OW!" Bring a pair of backup shoes to the ceremony that will show off your personal style, but it is a lot easier to dance in. And don't forget to break both pairs in before the wedding day!
Comfort Tip: If you want to combine wedding style and comfort, stop shopping at your typical designer shoe stores and start shopping at dancewear stores. You'll be able to find a stunning white heel that will keep you dancing to "Cupid Shuffle" all night long, (like this gorgeous pair from Light in the Box).
Drink Water
A hydrated body is a comfortable body. But with the hecticness of wedding planning, you're more likely to be dehydrated and uncomfortable by the time you're on the flatblock. Spend the week before your wedding hydrating your body. There are tons of great benefits to drinking water consistently, including:
Healthier-looking skin
More restful sleep
Better digestion
Lower blood pressure
And, most importantly, reducing the chance of a champagne hangover
Drink at least eight 8-ounce glasses of water every day (or half a gallon) and you'll be feeling refreshed, glowing, and confident when you wake up on your wedding day.
Comfort Tip: Drinking a ton of water on your wedding day might result in too many trips to the bathroom. Maximize your water absorption with electrolytes. Electrolytes help your body absorb water, rather than just flushing it down the toilet (literally). On the morning of your wedding, drink a glass of water along with a vitamin-rich and electrolyte-packed beverage to help you retain what your body needs (like this hydration helper from Nuun).
Stay Comfortable and Confident On Your Wedding Day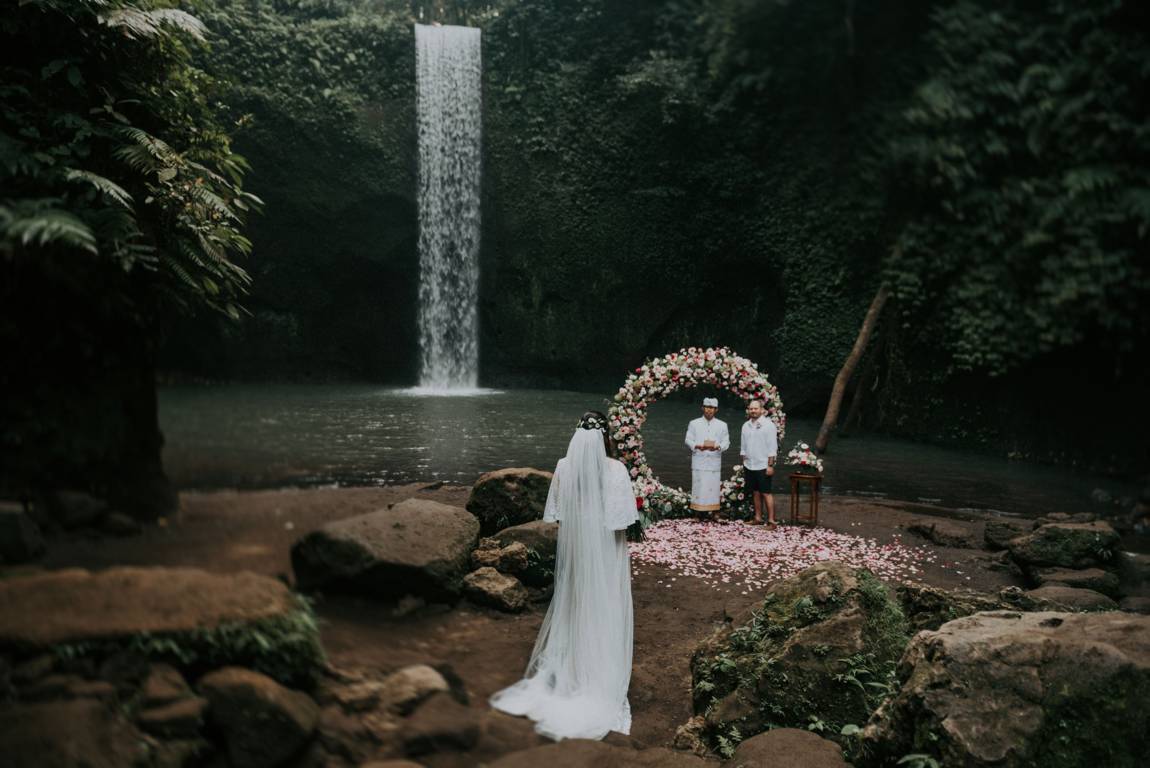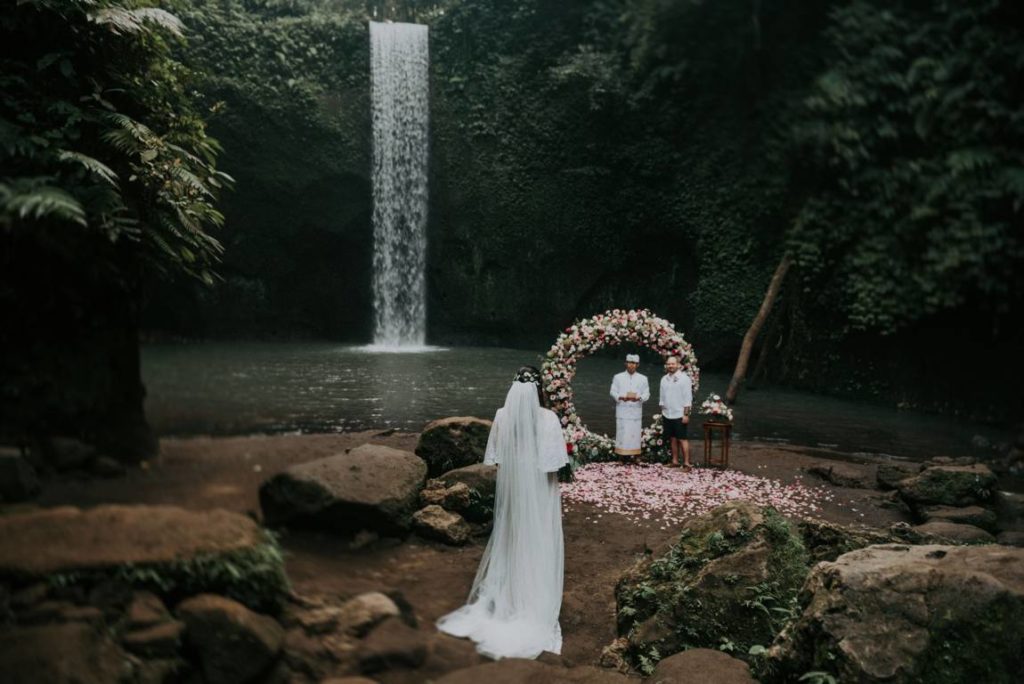 When you say your vows to the love of your life, you want to feel your absolute best. With these tips, you'll feel comfortable in your wedding dress and ready to celebrate with the most important people in your life.