We all have different hopes and dreams when it comes to our wedding day. One of the most common dreams is to have our family members around us for one of the best days of our lives. And yes, we also mean your furry member of the family! More than any best and beloved pup products that you can find with websites like The Pampered Pup, you can also find ways to include your beloved furbaby in your wedding so you'll both cherish the special moment together.
Why shouldn't this include our dog? It's becoming more and more common for couples to include their dogs when they get married in today's world. If you are planning to include your own pup in your wedding plans, you'll have to do a little bit of planning to make sure it works in your favor. Read on to learn what to do when you want your four-legged friend to be a part of your special day.
Consider Their Temperament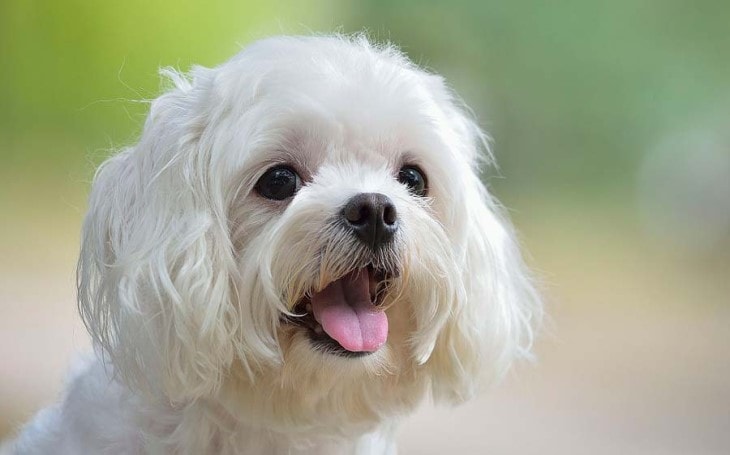 Your very first consideration should be to honestly consider the temperament and personality of your dog. Look at him from an objective view. Ask yourself the following questions:
Does he respond well to basic commands, such as "sit" and "stay?"
Is he calm when he is in a crowd?
Does he love attention from strangers?
Does he listen to you well?
If you answered yes to the above questions, your dog may do very well during your wedding ceremony. However, if he gets upset when he is in a crowd or he doesn't listen well, you may want to leave him out of the arrangements. A dog with socialization or anxiety issues may be more trouble than you want to deal with on your special day. Don't fool yourself into thinking your dog can do what you want just because it is something that you want to happen.
If you don't think your dog can handle the intensity of a wedding, there are still ways to include him in your special day.
Consider these options instead:
• Make him a part of your "save the date" or wedding invitation. Have a professional invite done with your dog as part of the picture.
• Make them a focal point of some of your engagement or wedding photos. If they are taking part in photos on your wedding day, arrange for someone to take them back home after the pictures have been taken.
• Order a special dog-inspired cake topper for your wedding cake. A breed-specific topper will be a conversation piece for sure!
• Use dog-themed accessories, such as place cardholders.
• Send thank-you cards after the wedding that include a picture of your pet.
If you think your dog is up for the challenge of attending and being part of your wedding for the majority of the day, great! Your next step will be to decide on their role in the wedding. There are many options for you to choose from. Read on to learn more!
Greeter – Your dog can sit and greet guests as they walk into the church or venue, or they could greet guests later on at your reception.
Dog of Honor – Your dog is one of your best friends, so why not make them a part of the actual ceremony? They can walk down the aisle with someone in the wedding party and then sit down next to the bride or groom during your actual ceremony.
Flower Dog – If your dog can walk down the aisle carrying something, let them carry a basket of flower petals to begin the ceremony. You can also have them walk with a human flower girl (or boy) if they need some assistance.
Ring Bearer – Have a ring holder made just for your dog that he can wear to carry your rings down the aisle. You can also attach them to his collar with a decorative ribbon or collar.
Guest – If you just want your dog to be there during the ceremony, have them come in with someone he knows and trusts.
He can sit up front and enjoy a spot in some pictures later!
Before Making Your Dog Part of the Day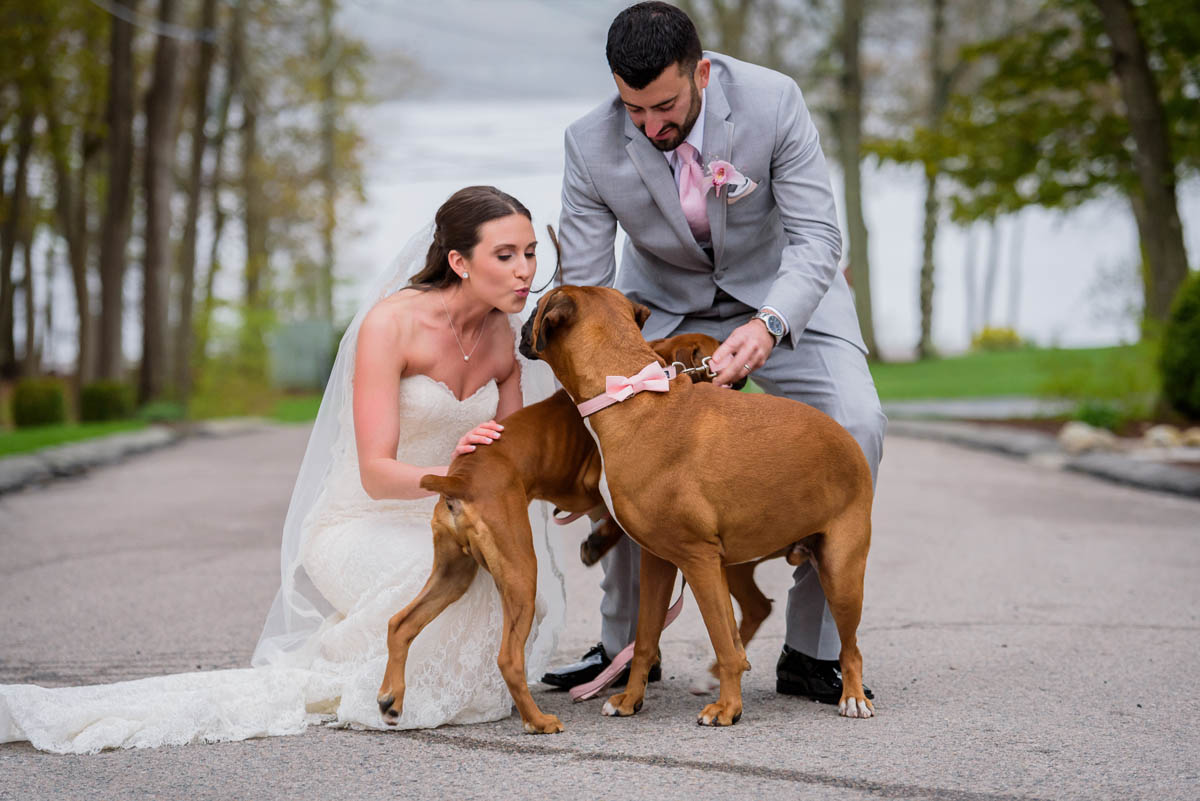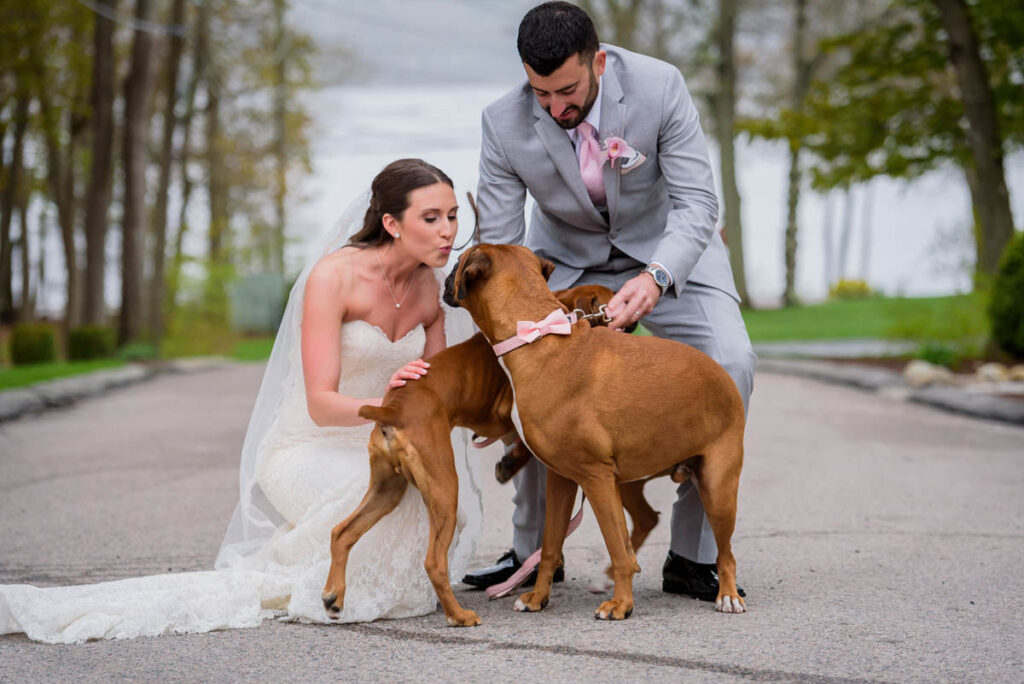 You'll need to check with every venue you plan to be in before you make the plans to include your dog. Many churches and synagogues will not allow a dog to attend unless they are service dogs. If you are having trouble finding a place that will allow dogs, consider an outdoor venue. Many will be more agreeable to allowing your canine to enjoy the day with you.
You should also alert any of your vendors about your plans well before the actual day. This should include your caterer, florist, DJ, wedding planner, wedding officiate, photographer, and anyone else who will be there the entire day. It's also important that your wedding party and guests be made aware of the fact a dog will be at the wedding reception. Remember, some guests may have allergies or a fear of dogs, so don't get upset if they cannot attend.
Choosing Their Attire
You may want your pooch to be dressed up for their role, so plan accordingly. Is your dog used to being dressed up? Does he enjoy it? If the answer is yes, you can then plan a wedding-themed outfit for them to wear. It should be loose enough that they are comfortable in it but not too loose that they will trip. If you don't think he will enjoy an outfit, you can choose to decorate his collar with some cute accessories, such as flowers or a bow tie. Just make sure everything you attach to your dog is nontoxic.
Take a Trial Run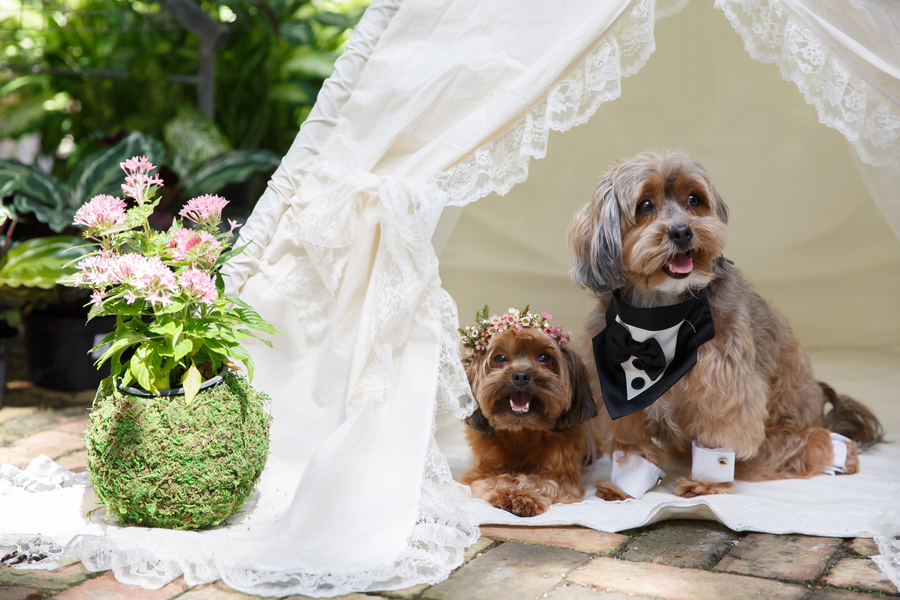 Your dog needs a trial run before the wedding, just as you and your wedding party do. Bring him to the venue and allow him to explore the area at his leisure. This will help him become more comfortable before the actual day. If your wedding party is having its own rehearsal, this is also a good time to bring him to make sure he is okay with everyone who will be there on a real day. Include whoever will be taking care of him that day as well. Rehearse his role in your wedding so that everyone is comfortable and on the same page.
On Your Wedding Day
Your wedding day will likely be one of the most hectic days you will ever have. Make sure you are 100% on board with having your dog there during this time. You should always have someone with your dog who knows them well. Your dog will not be able to be with you a lot of the time; after all, you're busy getting hitched! If you already have a pet-sitter or family member who works well with him, ask them to take charge during the ceremony or reception. If you don't normally have a pet sitter, it may be a good idea to get one a month or so before the wedding. They can then work with your dog so that they are comfortable with someone else while you're busy on your wedding day.
Your pet sitter should be in charge of your dog while he isn't performing any of his wedding duties. This includes keeping him as calm and quiet as possible. They should also be ready to take him somewhere quiet when he needs to use the bathroom, eat, and drink.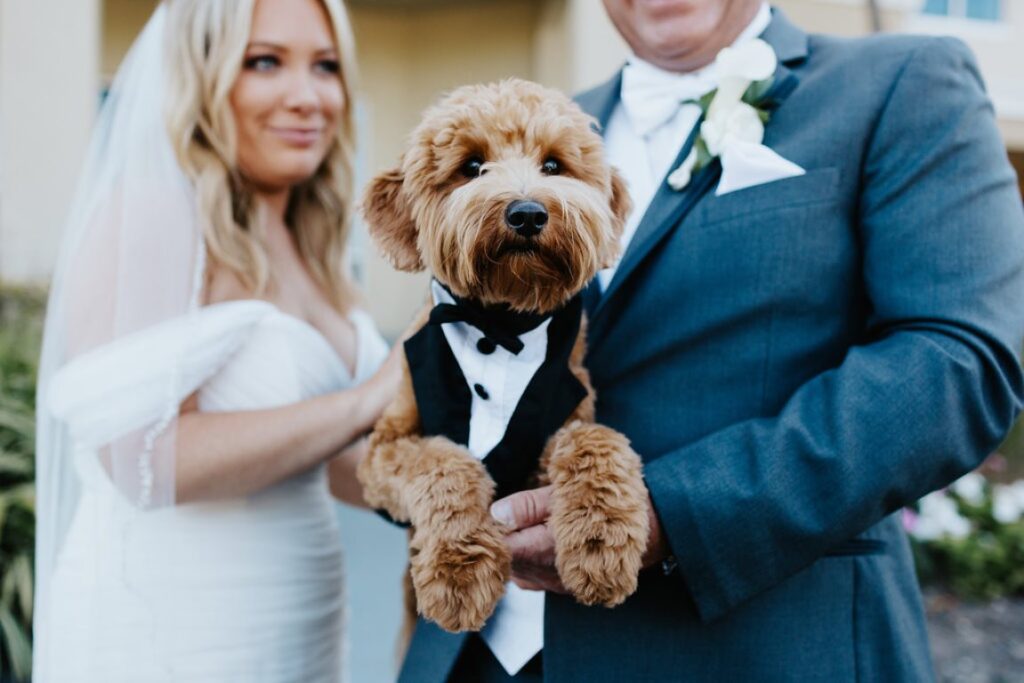 Be Prepared for Problems
Sure, you want your wedding day to be as perfect as possible. But if you want to include your pet, then you should always have an open mind about the day. An otherwise calm dog may get overly excited at your wedding or reception and may not do what you want them to do when the time comes. Have an easy out if it gets to be too much for them, and don't let it get you upset. After all, you have plenty of days together as a family!