Nowadays, mixing and matching bridesmaid dresses is becoming increasingly popular. This allows your squad to go for dresses that flatter them individually while also creating a stylish and trendy look for the big day.
Fortunately, it is possible to let your squad's individual style shine through with modest bridesmaid dresses. In this blog post, we'll provide tips on how to let your bridesmaids express themselves while still looking beautiful and feeling their best in Modest Bridesmaid Dresses.
Why You Should Let Your Squad's Individual Style Shine Through
Your bridesmaids are an important part of your wedding day, and allowing them to express their individual style is a great way to make them feel special and show off their personal flair.
Having your squad wear individual styles will allow them to pick the style that flatters them the best and show off their personal taste and style very well so that they can look and feel their best and be confident on your big day.
Having your squad wearing different styles of dresses will have a surprisingly good effect on the wedding and on the photos and videos. Each of your girls looks different, yet make an ensemble that brings a fresh look and atmosphere to the wedding.
How to Mix and Match Modest Bridesmaid Dresses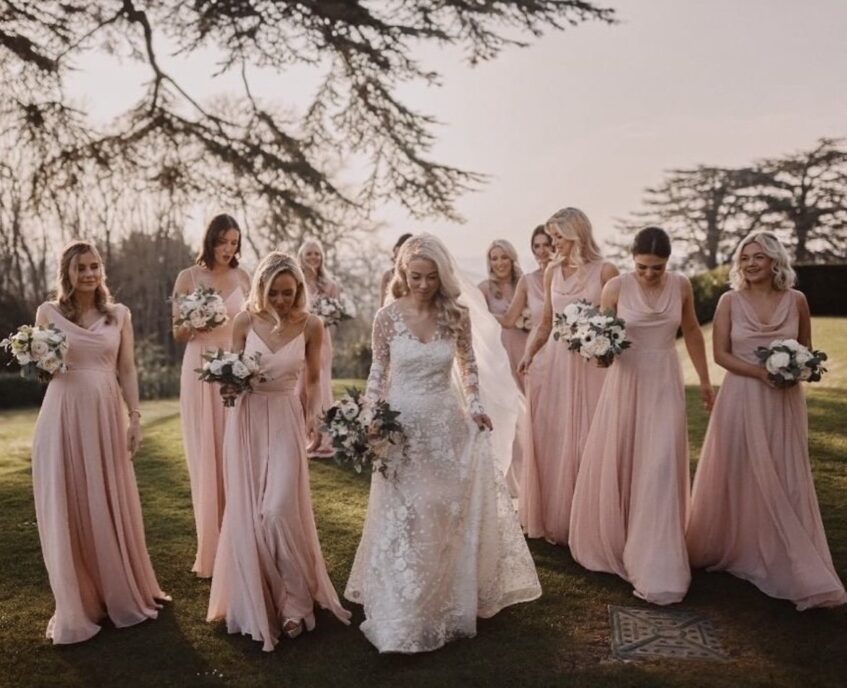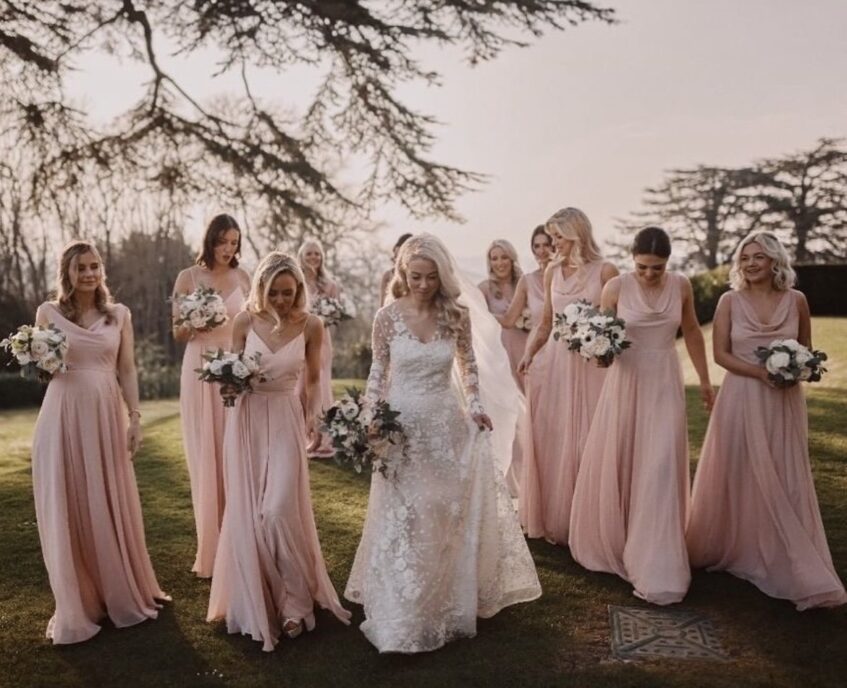 When it comes to mixing and matching modest bridesmaid dresses, the key is to choose colors and styles that complement each other while still allowing individual bridesmaids to show their styles. The first step is to select a color palette that works with your wedding theme.
Choose one or several colors of ombre that complement your wedding theme. Order more color swatches than your expected colors in case any color doesn't work well and you need a backup plan.
Browse as many styles as you can and have a brief idea of how you would like the bridesmaid dresses to be. Decide on the store where you have found the most favorite styles, order from one store instead of ordering from different merchants, and it can make sure all the dress fabrics and crafts work are the same. Then you can let your squad pick the dresses by themselves. They know themselves the best and can pick up the style that flatters their body shape.
Get your squad together if that is possible, gather their favorite dresses, and take their measurements. The essential measurements are: around the bust, waist, hip, and the height from top of head to toe, and the heels' height they will be wearing on the big day. For modest bridesmaid dresses, shoulder width and arm dimension are a must too. After doing all of these, you have everything prepared for ordering the dresses.
It's best to order the dresses as early as possible to ensure they arrive on time.
Accessorize the dresses with headwear, shoes, and jewelry. Using your fabric swatches as a guide, you can ensure that all colors and accessories work together.
How to Make Sure All the Bridesmaid Dresses Coordinate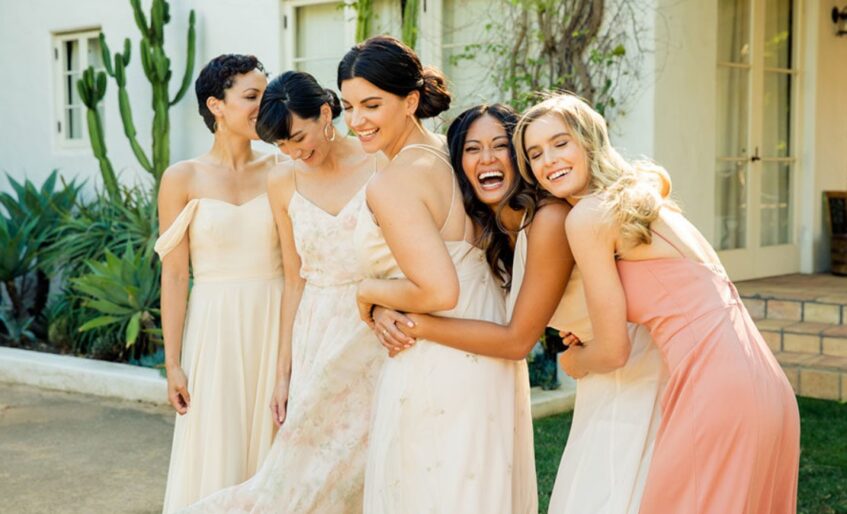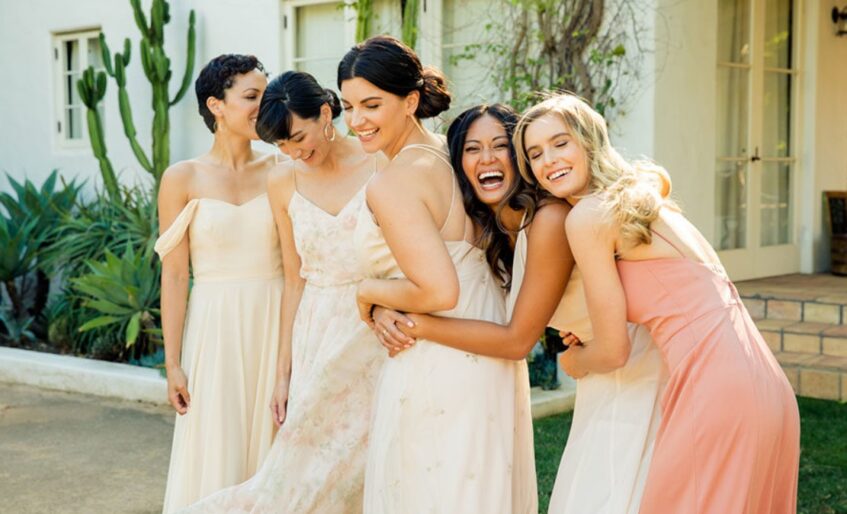 Order from only one merchant. This can make sure the materials and crafts work will be the same.
Order swatches before ordering dresses. After deciding on the wedding theme, you will need to narrow down the color options. So order several targeted color swatches, and combine them to see which idea and combination look the best in person.
Let your squad order the same fabric in the color or hues you picked. If you want chiffon gowns, then all your girls order chiffon bridesmaid dresses. If you like satin more, have your squad all order satin dresses.
Order all the dresses in one order instead of having your bridesmaids order their dresses separately. This can avoid any color mismatch caused by dye lot. You know, sometimes dye lot can be so much that they look like two different colors. Second is because bulk orders will have a good discount at most online stores.
Following these tips ensures that all your bridesmaid dresses coordinate without compromising their individual styles. Your wedding day is all about celebrating the love between you and your partner.
Having your bridesmaids in modest dresses that suit their styles and coordinate with your vision for the day is a great way to make the event special. With the right colors, fabrics, and silhouettes, you can create a beautiful look that everyone will love!