We started the year with dopamine dressing, wearing colorful attires that made us all look like butterflies walking over the floor, and then shifted to the coastal grandmother style. Now that spring has passed away and we are facing summers head-on with sweat all over the body, deciding what accessories to wear can be a challenge.
On the contrary, you might feel like skipping jewelry altogether when it gets too hot. However, a true fashionista never leaves any chance of showing off her great sense of style.
Even if you don't invest a great deal of time looking at glossy magazines or hunting for fashion trends over the internet, you still can be the trendsetter of your city. How? By following all the top jewelry trends our experts have curated just for you below.
It doesn't get any better with so many online jewelry sites offering huge discounts, from the high-on-customization Angara to bigger brands like Bluenile, Pandora and Kay.
Ready to buy the bauble that will make you stand out from the crowd?
Let's get started with our list of the 7 biggest summer jewelry trends this season: –
1. Embody the Mediterranean Vibes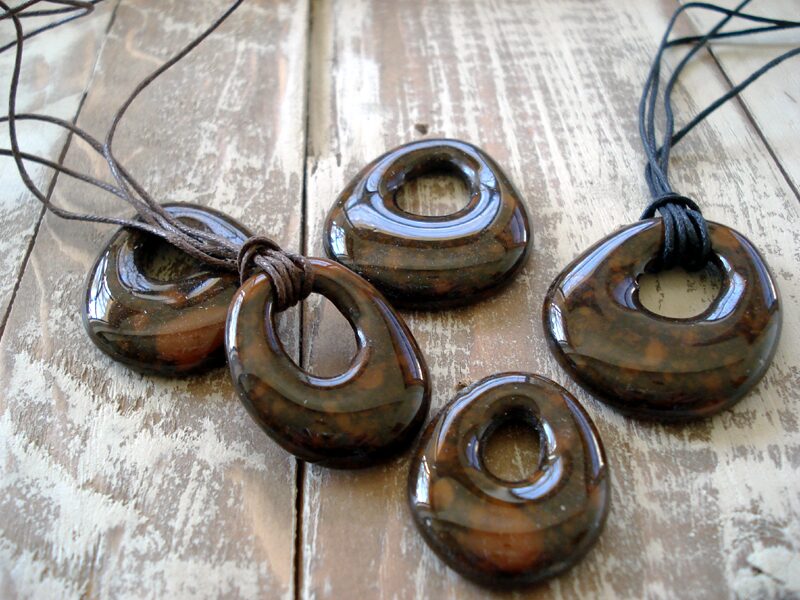 Just close your eyes and visualize the pristine water of the sea captured in the form of tiny beads. Mesmerizing, isn't it?
That's what glass jewelry looks like! Whether you love the clear waters of the sea or not, the glass and crystal stunners will surely win your heart as it comes in a peppy mix of colors.
Do you have a different opinion? Wait, are you imagining the boring monochromatic beads?
Don't fret, you have got plenty of vibrant options.
A great pick is a jewelry crafted from the blown glass beads, Murano being the most popular ones. These enticing glass beads are a part of the Italian legacy as they originated in Venice, a small island in Italy. The beauty of these beads is incomparable to any other type of glass jewelry.
Each is handcrafted by a skilled artisan and thus comes with a unique pattern. This makes Murano beads far better than any of the run-of-the-mill accessories you'll ever buy.
Since we don't want to limit your choices, you are free to choose any of the colorful sparklers that speak to you.
Their bold aura should however be restricted to your off-hour events as wearing them at the office might gather unnecessary attention.
2. Time-tested Jewelry Pieces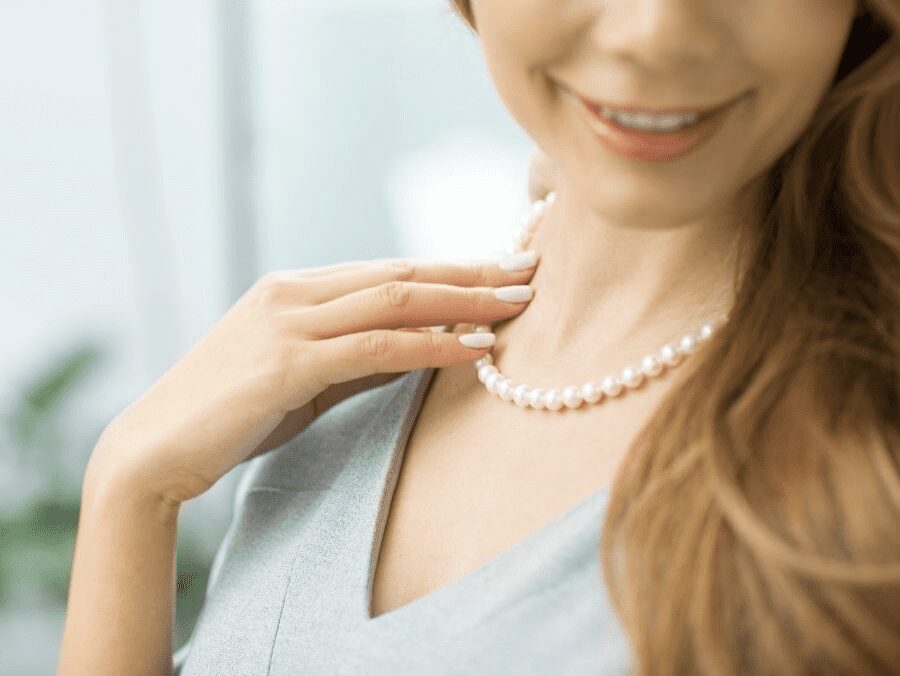 If you want to survive the changing jewelry trends, you need to get your hands on the timeless baubles that are never disregarded by any of the revered fashion editors.
Including classics makes your collection wholesome as they work with most of your outfits, be it a chic dress or a business suit you wear at meetings.
These include your grandmother's favorite pearl strand; diamond studs, neck chains, and the iconic tennis bracelets.
Sounds cliché, right? We know! If you are too bored to hook on to these, you can experiment with the uber-stylish gold jewelry pieces.
Enticing chain patterns such as herringbone and popcorn will give you a sassy look effortlessly. For adding real oomph to your neckline, try combining multiple necklaces adorned in diverse detailing at once.
After all, you don't always have to go for a cohesive look.
3. Pearlescence is Mandatory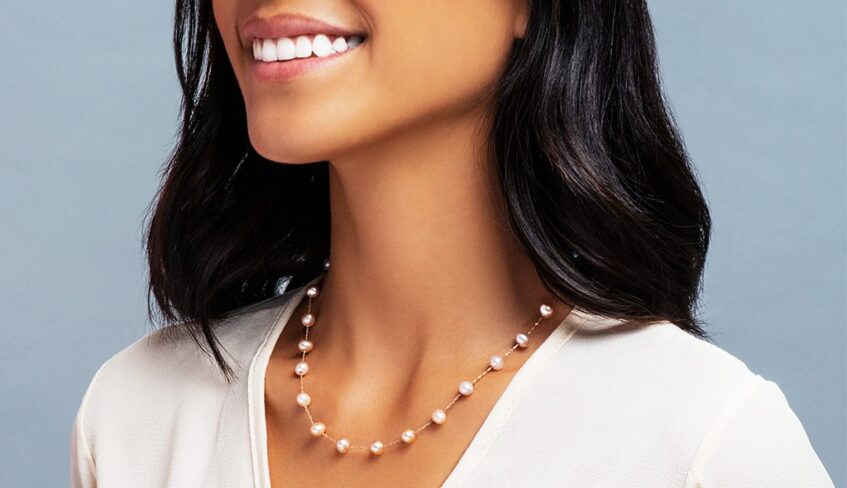 Feel a little closer to the sea with pearlescent jewelry. Yes, we are talking about everything white and shimmery, and not just the lovely pearls that come from the real mollusks.
While the multi-colored beads remind you of your playful childhood days, you also need bijoux that contrasts with your bright and bold clothing, giving you a more put-together appearance.
A less expensive alternative to real pearls is the pieces glinting with mother of pearl inlays.
The pearly gleam of the glorious embellishment matches real pearls as it is made within the same sea creatures as pearls.
But, be mindful of the setting when you pick a stunner glowing in mop (short for mother of pearl). It is softer than a pearl so has a high chance of getting worn out and scratched by hard surfaces. Thus, when bordered by a frame or protective setting like a bezel it remains undamaged for a lasting period.
4. Let Your Hands Steal All the Spotlight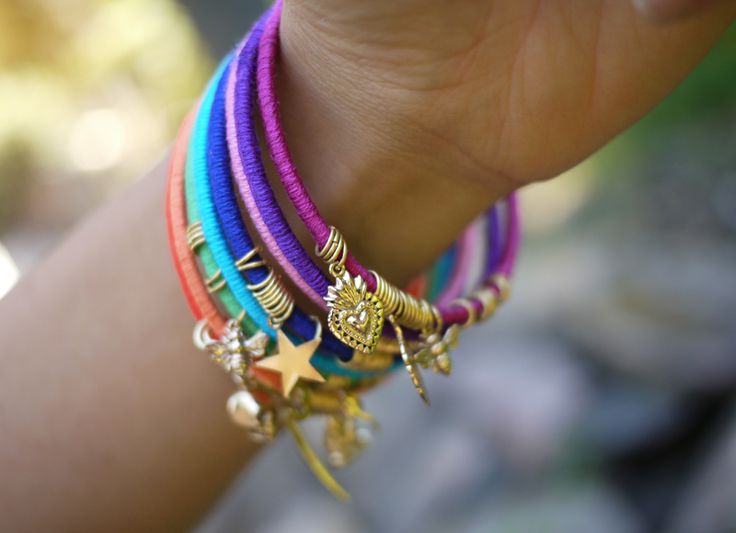 Don't tell us, you aren't wearing your bangles these days! They are exactly what you need to add a dash of style to your overall look. To add more thrill, you can line up your hands with a mix of bracelets and bangles.
Multiple bracelets sewn over your wrist will instantly amp up your style quotient and turn your hand into an enticing display.
5. Glow in Statement Choker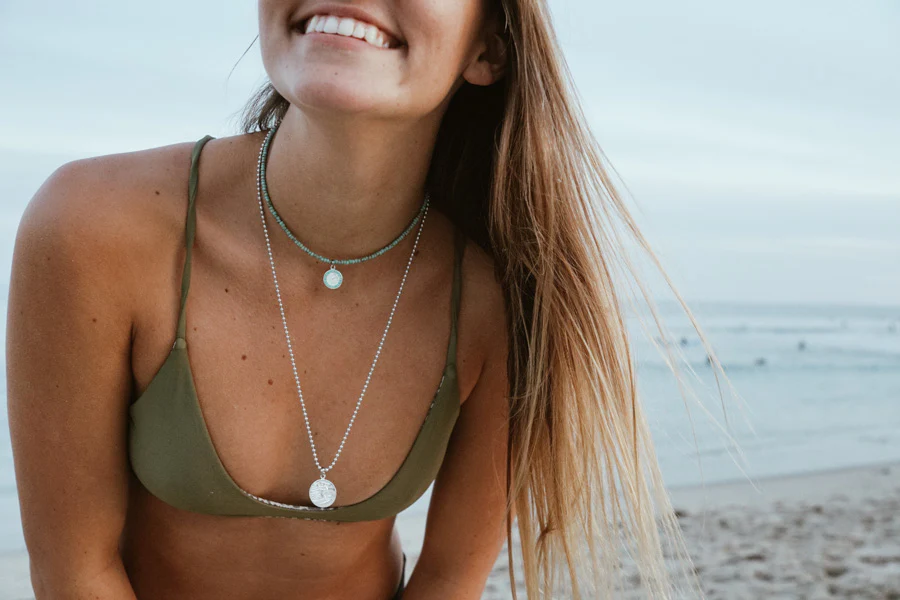 The bare neck is good to go with your office wear but mind you if you do the same for your casual outings.
Want to don a dressy look without wearing more than one accessory? Here is the nugget of wisdom you need: buy yourself a bold choker. It can be a short pearl-strewn string, a metallic choker, or a short-chain. Any of these will do the job as long as they are attention-grabbing.
The bolder, the better.
However, if you plan on wearing a graduated neckpiece, choose your neckline accordingly. Such a stunner calls for a strapless dress, sweetheart, and other open necklines for maximum impact.
Boat neck and other closed necks should be avoided when wearing a choker, as they are both complete for the attention of your spectators.
6. Dress Your Waist in Sparklers
Yes, we mean literally! We are talking about waist chains here.
Are you hopping the plane next week to go on a beach vacation? Then, a waist chain is a must-have for you. Often missed by us on our regular days, wearing this understated piece of jewelry will instantly take your look to the next level.
The appeal of the waist chain can be heightened by wearing a top that leaves your midriff bare.
Don't want to highlight your midriff? Just make sure the waist chain you buy aligns with the color scheme and style of your ensemble.
7. Put On Some Shells
Did you know that sea shells were worn by sailors in the past for protection during their long arduous journeys? Yes, they are supposed to bring them good luck.
One of nature's captivating creations, these white adornments are highly symbolic of the togetherness and peaceful aura of the sea.
We all have experienced the bliss of collecting these beauties from the seashore while playing at the beach. Allowing you to soak yourself up in the joyous childhood memories, a shell necklace is a perfect choice when you want to experience the holiday vibes.
The intricate details that naturally form over the seashell varieties like conch shell results in exotic jewelry pieces.
Further, these days vibrant inlays, engraving, and metallic detailing make shell jewelry worth an investment.
Bonus: Butterfly for Personal Transformation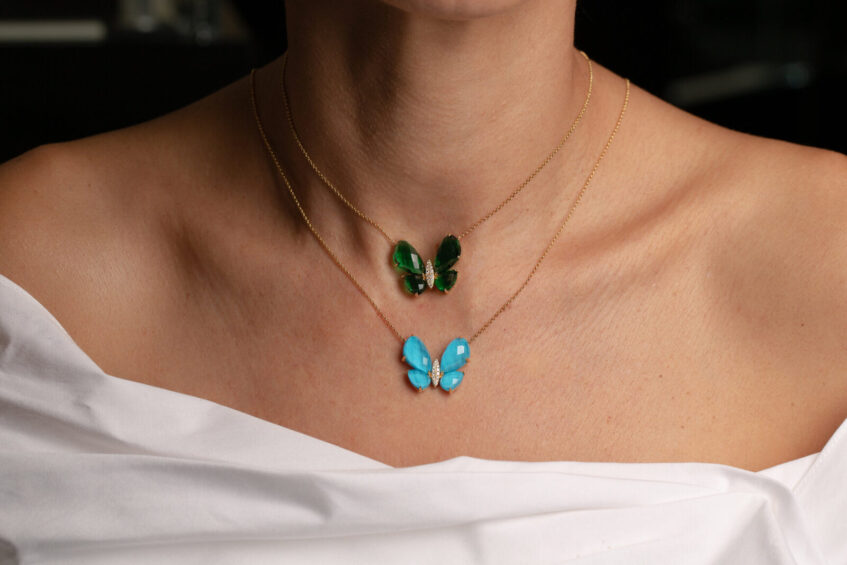 Are you too trying to make some new changes to your life? Whether or not you have undertaken a personal development journey, a butterfly will certainly push you to put on your self-improvement cap. The jewelry designs featuring butterflies have become a favorite of all fashion editors these days, thanks to their association with transformation, hope, rebirth, and resurrection.
Since butterflies come with a lot of drama, your jewelry wouldn't go unnoticed in any way.
Conclusion
Now is the perfect time to dab your hands into the summer fashion trends as the season has already begun. With the above trends in your kitty, you can easily take your looks from drab to fab in the wink of an eye. All you need to do is, choose a mix of vibrant stunners that are on-trend and some classic accessories that blend with all your attires.
Staying at the top of the jewelry trends is no game. But when you have an expert like us to usher you in the right direction, you can always manage to look on point! Check out this guide for tips on choosing the perfect jewelry item online.
Now, what are you waiting for? Get started with your jewelry buying list.
Happy shopping!