The halftime show of Super Bowl 2023 is an event everyone in America was looking forward to. Over 100 million viewers watched the show and it soon became the most talked-about event. For anyone who wants to learn more about the current music trends in the US, this show can be quite helpful in that area.
The SoFi Stadium was the location for this year's event. The home of the Rams, who won against the Cincinnati Bengals with a score of 23 – 20 within LA's metropolitan area. The entire event was a declaration of love for the beautiful city that showcased its love for music. The "Eve After Dark" sign was right there representing the legendary nightclub.
Moreover, the halftime show of Super Bowl 2023 was the celebration of the legacy of hip hop music and its long history that spanned for over thirty years. There were numerous music artists present who are known for leading the generation with their hip hop musical talents. Starting the event off was Dr. Dre, who is known as the ultimate hip hop artist from the West Coast whose music influenced so many future artists over many years.
In addition to Dr. Dre, there were other talented hip hop artists present as well, who graced the halftime show stage such as Kendrik Lamar, Snoop Dogg, and Eminem. Songs of these popular artists have been part of numerous events and wedding parties, particularly the cleaner versions of their songs because family events don't appreciate songs filled with swear words
A memorable moment of the show was when Snoop Dogg and Dr. Dre performed their iconic song "California Love" as a tribute to the legendary Tupac. Hip-hop artist 50 Cent surprised everyone and joined Dr. Dre and Snoop Dogg on stage.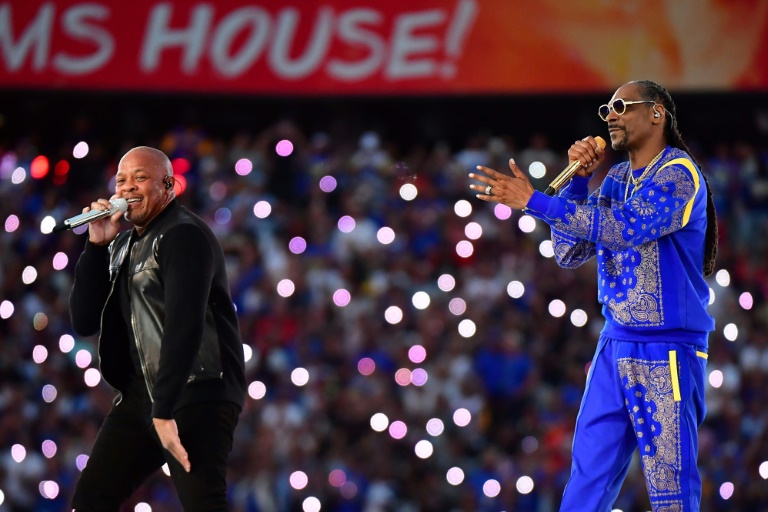 After that Kendrick Lamar took the stage and gave a meaningful performance of his song "Alright." Then the stage welcomed Eminem, where he performed his famous song "Lose Yourself." Towards the end of the song, he knelt down in solidarity for former player Colin Kaepernick. The other football players did the same gesture during the national anthem.
While performing "Lose Yourself," the second surprise of the evening appeared which was Anderson Paak, who performed on the drums. Paak, along with another popular musical artist Bruno Mars, created the super duo known as Silk Sonic towards the start of 2023. They released their debut single in March 2023 called "Leave the Door Open." It successfully reached the number one position on the US Billboard Hot 100 list. This sensual and very romantic song with R&B tones represents the music of Bruno Mars, which is usually filled with funky sound characterizations. This song would be perfect for newly married couples when it comes to their first dance at their wedding.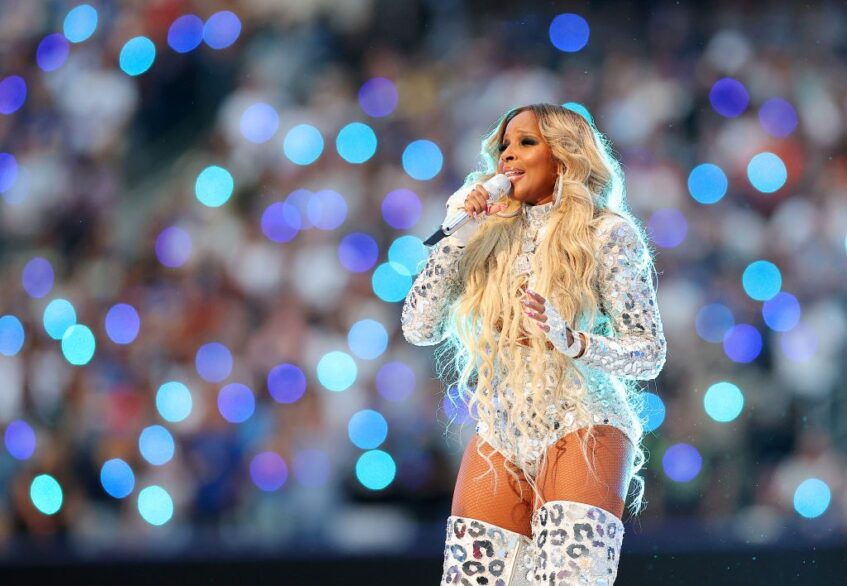 Coming back to the Superbowl Halftime show, Mary J. Blige graced the stage with her presence and showed why she is known as the ultimate Queen of Hip-Hop. She performed her songs "No More Drama" and "Family Affair." The latter song was a major hit in 2002 and was declared to be the perfect dance song by Rolling Stones magazine. Many people still play it at their wedding parties when it comes to dancing.
Deciding on the right music for the wedding
Now, as we have already mentioned, the Super Bowl Half-Time Show featured some old-school stars who's music has no limits. However, you have to be careful if you want your wedding to be painted with hip-hop colors.
If you are making a celebration where you will invite a lot of people, keep in mind that there will be elderly as well as kids. And older people (including the parents) may be leaning towards a more traditional approach for weddings. A white wedding with some expected music to kick start the party. Something everyone is familiar with.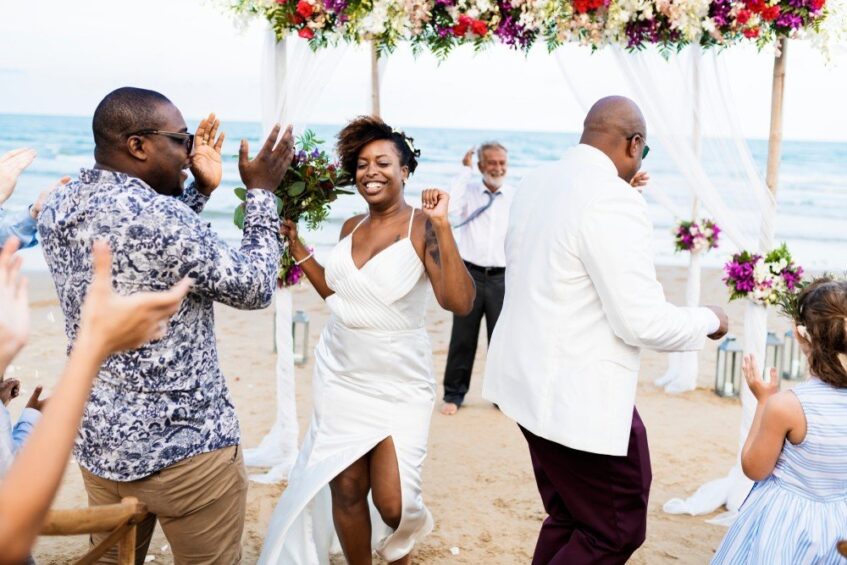 So, you will have to follow your heart and if you and your future spouse love hip hop, let that be the theme then.  However, you also need to keep in mind the guests and their desires. They need to have fun as well. Selecting something in between when it comes to music could be the right approach.
Choosing a wedding DJ in Italy (if that's where the wedding takes place) might be the right solution. Visit https://professionalweddingdj.net/ for more details.
A DJ is the perfect choice because they can create playlists to fit your needs. And while you can have a little bit of Snoop Dogg and 50 Cent accompanied by Dr. Dre, you can also include some of the more traditional songs and split the time between these blocks. By doing it this way, everyone can get up and step on the dance floor and have some fun.
It's All About Having Fun
And speaking of fun, weddings should be cheerful and nobody should feel left out. Even though this is your day, you need to make sure that the guests are having fun. With the wrong music choice you can create an atmosphere where people will want to leave earlier then it should. And all of a sudden, you'd be alone with a couple of aficionados with everyone else leaving the party.
Think About Other Factors Too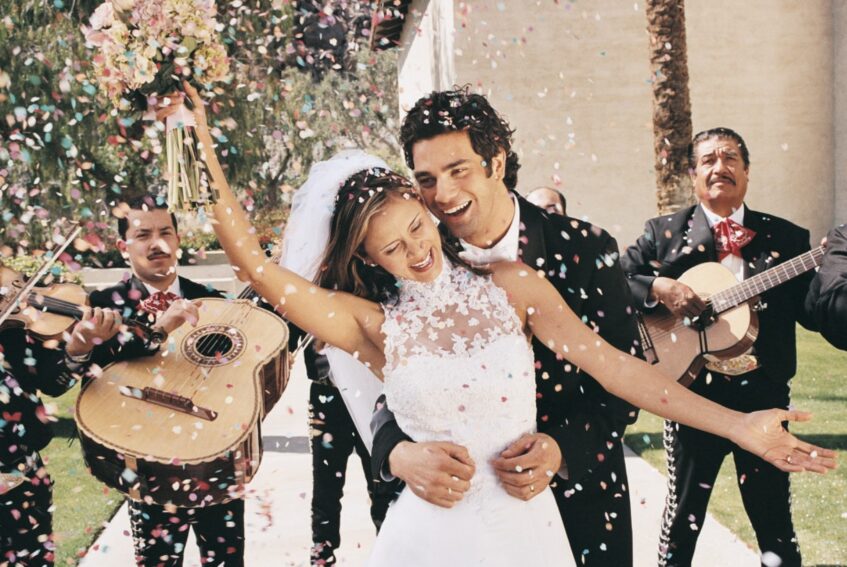 When choosing the appropriate music for the wedding, there are several factors to consider. Although Super Bowl Half-Time Show was so fun to watch and the stars really delivered, this is a half-time show of the biggest sports event on the planet and it may not be as spectacular at your venue.
Furthermore, think about the price. Is it better to hire a band and have one genre of music available or hiring a DJ where you can have a different experience? This is something that you must decide with your future spouse and taking a guest list into consideration as well. Hip-hop inspired weddings aren't rare these days, and they are certainly fun.