In the heart of Nashville, where the sweet sounds of country music meet the tranquil allure of pristine lakeshores, a new trend is emerging in the world of weddings. Couples from all over the world are drawn to the idea of exchanging vows at picturesque lakeside venues in Nashville, where they can find the ideal blend of romance and Southern charm.
As you embark on the journey of planning your own lakeside wedding in Nashville, there's one gem that stands out—the Estate at Cherokee Dock.
With deep roots in country music and an unwavering commitment to hospitality, the Estate at Cherokee Dock epitomizes the essence of a true Southern celebration.
The Appeal of Lakeside Wedding Venues in Nashville
Nashville, often referred to as the "Music City," has long been celebrated for its rich musical heritage and warm Southern hospitality. However, in recent years, it has also gained recognition as a top destination for lakeside weddings. What makes these venues so irresistible?
Natural Beauty and Romantic Ambiance
Lakeside wedding venues in Nashville offer a breathtaking backdrop of shimmering waters, lush greenery, and captivating sunsets. The natural beauty of these settings creates an idyllic atmosphere that is hard to replicate elsewhere.
The soothing sounds of rippling waters and the gentle rustling of leaves in the breeze provide a symphony of romance that enhances the wedding experience.
Popularity of Nashville as a Wedding Destination
Nashville's appeal as a wedding destination extends beyond its music scene. The city's vibrant culture, historic charm, and welcoming spirit make it an ideal location for couples looking to celebrate their love in a unique and memorable way.
Lakeside venues, in particular, offer an escape from the hustle and bustle of city life while still being conveniently located near all the attractions that Downtown Nashville has to offer.
Unique Charm of Lakeside Weddings
Lakeside weddings in Nashville have a distinct charm that combines the elegance of a waterfront setting with the down-to-earth, Southern vibe the city is known for. It is the ideal combination of elegance and simplicity, making it a popular option for couples seeking a memorable wedding experience.
Exploring the Estate at Cherokee Dock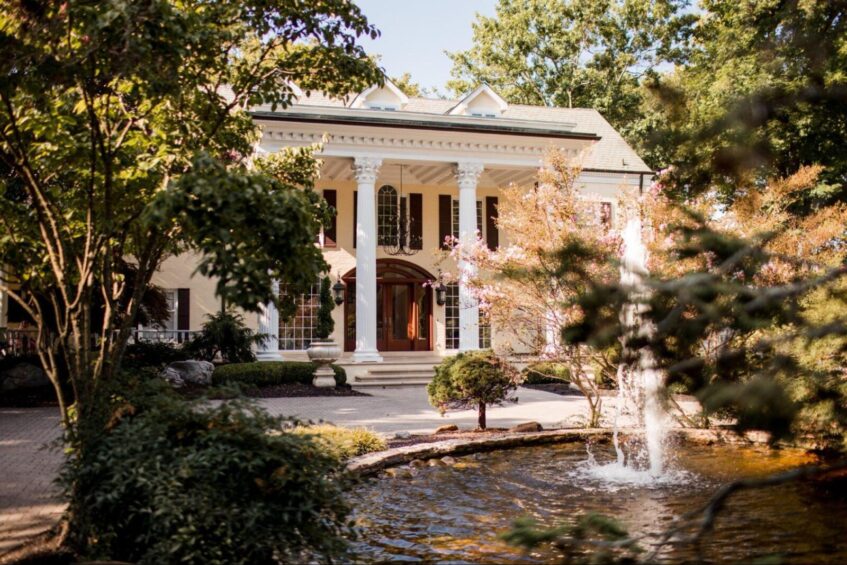 The Estate at Cherokee Dock, situated on the tranquil banks of the Cumberland River, is a testament to Nashville's rich musical heritage and Southern hospitality. This picturesque lakeside location offers breathtaking views and captures the essence of a traditional Southern wedding.
Introduction to the Estate at Cherokee Dock
Originally owned by the legendary country music icon Reba McEntire and later acquired by Infinity Hospitality, the Estate at Cherokee Dock has become a sought-after destination for couples seeking a lakeside wedding venue in Nashville with a touch of country charm.
Its historic significance and natural beauty make it an enchanting choice for those looking to exchange vows in a unique and meaningful setting.
Brief History and Country Music Roots
The Estate at Cherokee Dock's history is intertwined with the legends of country music. Reba McEntire celebrated her love story here, adding an extra layer of magic to the venue.
This legacy is reflected in the venue's design and ambience, paying homage to the country music culture that Nashville is renowned for.
5 Tips for Planning a Lakeside Wedding in Nashville
Select the Perfect Date and Season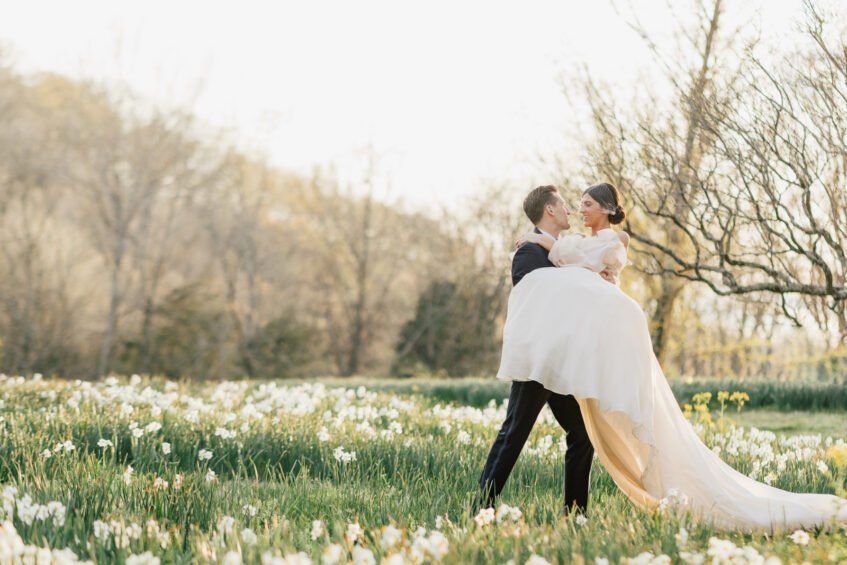 Begin by carefully choosing the date and season for your lakeside wedding. Nashville experiences distinct seasons, each offering its own unique charm. Spring and early fall often provide mild weather, while summer offers the vibrancy of lush greenery. However, keep in mind that summer can be quite warm, so consider your guests' comfort.
Booking Accommodations and Transportation
Ensure that you arrange accommodations and transportation for your guests, especially if they are travelling from out of town. Many lakeside venues in Nashville, such as the Estate at Cherokee Dock, offer nearby lodging options or shuttle services to make logistics easier for your loved ones.
Choosing the Right Vendors
Selecting experienced vendors who understand the nuances of lakeside weddings is crucial. Look for photographers, caterers, and florists with a portfolio that showcases their ability to work in outdoor settings. Collaborate closely with your vendors to align your vision with their expertise, creating a seamless and beautiful celebration.
Incorporating Local Flavors and Music
Nashville is renowned for its culinary scene and musical heritage. Infuse local flavors into your menu, offering a taste of the city's culinary delights. Likewise, consider incorporating live music or a country band to infuse your wedding with the spirit of Music City.
The Estate at Cherokee Dock, with its country music roots, is an ideal venue for embracing this musical tradition.
Preparing for Unpredictable Weather
While lakeside weddings offer stunning natural backdrops, they can also be susceptible to changing weather conditions. Have a backup plan in case of rain, and provide your guests with options for shade and comfort. Rental tents, stylish umbrellas, or even blankets can add practicality and charm to your lakeside celebration.
By taking these considerations to heart and drawing inspiration from the natural beauty of the venue, like the Estate at Cherokee Dock, your lakeside wedding in Nashville can be a seamless and enchanting experience.
Inspirational Elements for a Lakeside Wedding at Cherokee Dock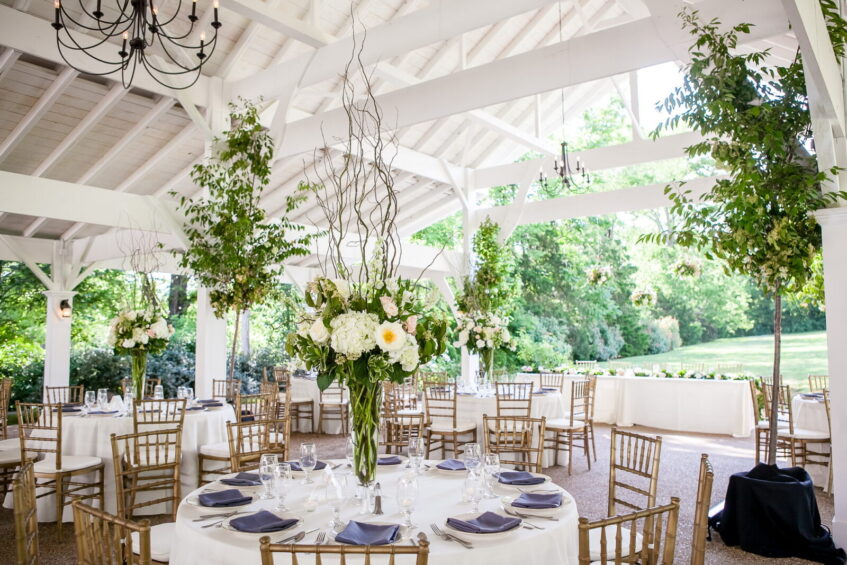 Your lakeside wedding at the Estate at Cherokee Dock is an opportunity to celebrate your unique love story while embracing the venue's rich musical history and breathtaking natural surroundings. Here are some inspirational elements to infuse charm and character into your special day:
Incorporate Music Themes
As you plan your lakeside wedding at Cherokee Dock, consider weaving elements of music into your celebration. This could include a carefully curated playlist, arranging for a live band, or even incorporating subtle musical motifs into your decor. It's a tribute to the venue's roots and a nod to the spirit of Nashville.
Capitalize on the Scenic Views
The Estate at Cherokee Dock boasts stunning waterfront views that are nothing short of captivating. Take full advantage of this natural beauty by arranging your ceremony and reception areas to maximize the sightlines of the lake. Picture-perfect backdrops will not only enhance your photographs but also immerse your guests in the serenity of the outdoors.
Enhance Southern Hospitality
Embrace the warm and welcoming atmosphere of the South by incorporating Southern hospitality into your wedding day. Consider offering a signature Southern cocktail, such as sweet tea or mint juleps, to greet your guests. Provide comfortable seating areas where they can relax and enjoy the charming ambience of the venue.
Showcase the Venue's Versatility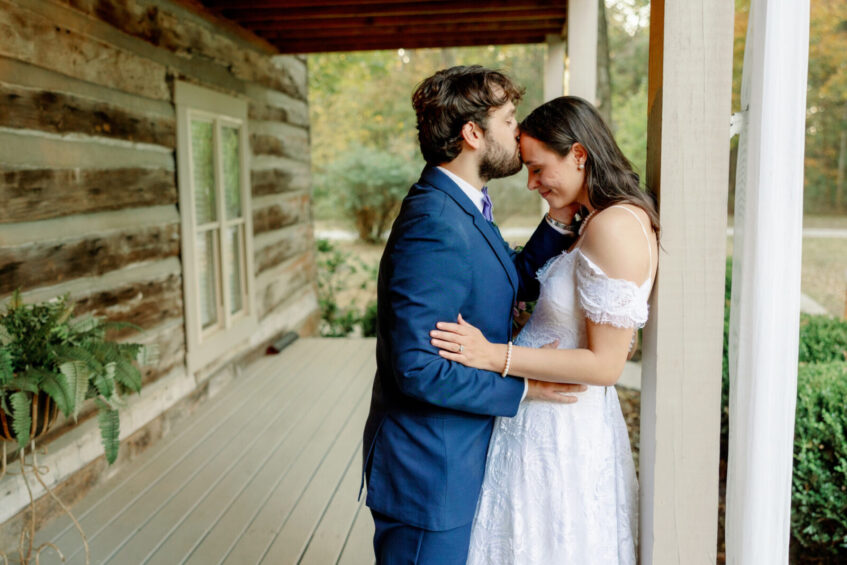 Cherokee Dock offers a versatile canvas for your wedding vision. Whether you envision an intimate affair by the water's edge or a grand celebration under the stars, the venue's flexibility allows you to tailor the space to your preferences. Explore the various options available to create an unforgettable lakeside experience.
By embracing these inspirational elements, your lakeside wedding at the Estate at Cherokee Dock will not only celebrate your love but also a homage to the authentic Southern charm and musical heritage that Nashville and this venue hold dear.
As the final chords of your lakeside wedding celebration at the Estate at Cherokee Dock fade into the night, you'll carry the memories of a day that perfectly captured the essence of Nashville's charm and the genuine warmth of the South.
The allure of lakeside venues in Nashville, with their natural beauty and romantic ambience, provides an idyllic setting for a wedding experience that is truly unforgettable.