Are you thinking of getting a wedding gift that will stand out? We have compiled a list of unique wedding gifts, that will make your friends and family always remember you even long after their wedding. When you get an uncommon gift, the bride and groom will love your gift. It is something that they can always use in their home for a long time.
Most people will prefer to get couples blenders, cutlery sets, and other very common gifts. The gifts compiled in this article are nothing like them, so let's take a look at them.
1. Chainsaw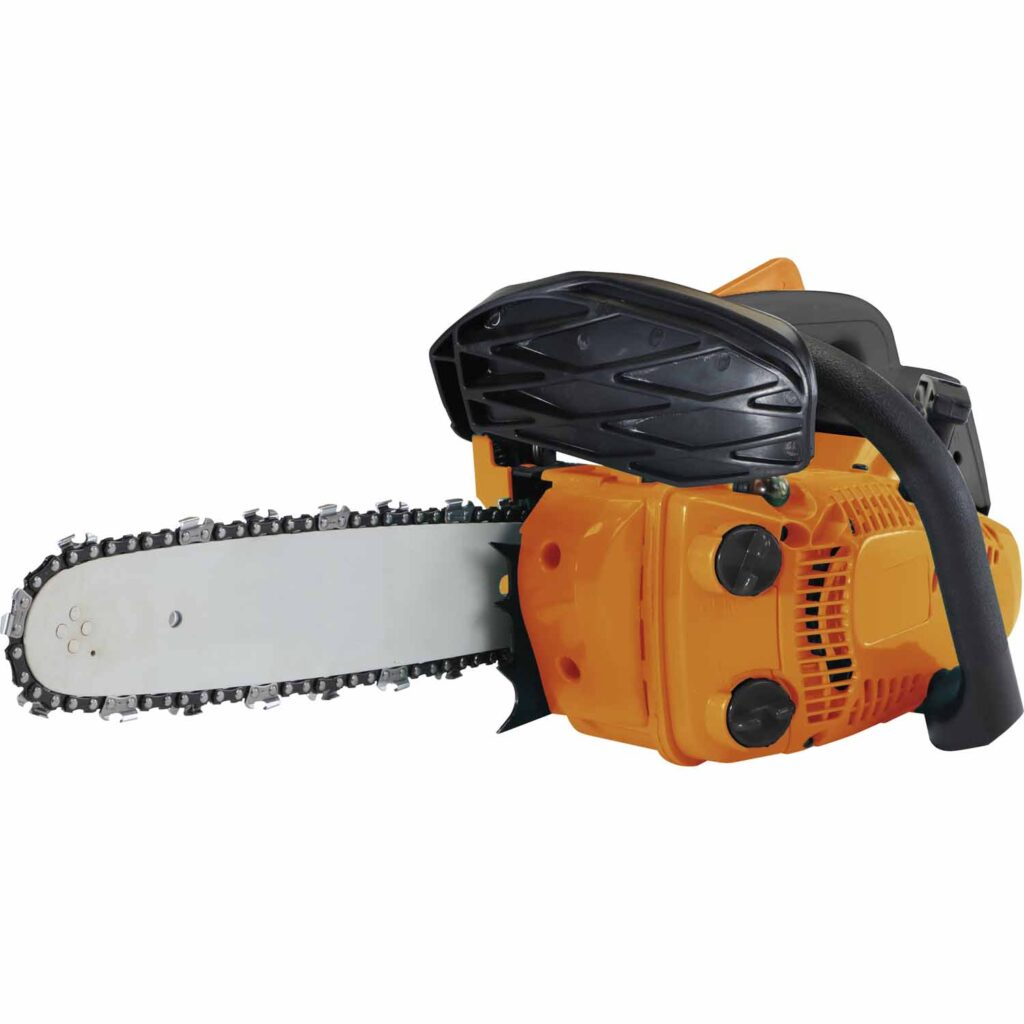 Getting a chainsaw seems far fetched, but it is worth getting for the couples. It is nothing compared to the boring gifts most people buy, and will certainly be useful to them in the house. You never know, they might even need it anytime even if they don't realize it yet.
2. Sealing Stamp Maker Kit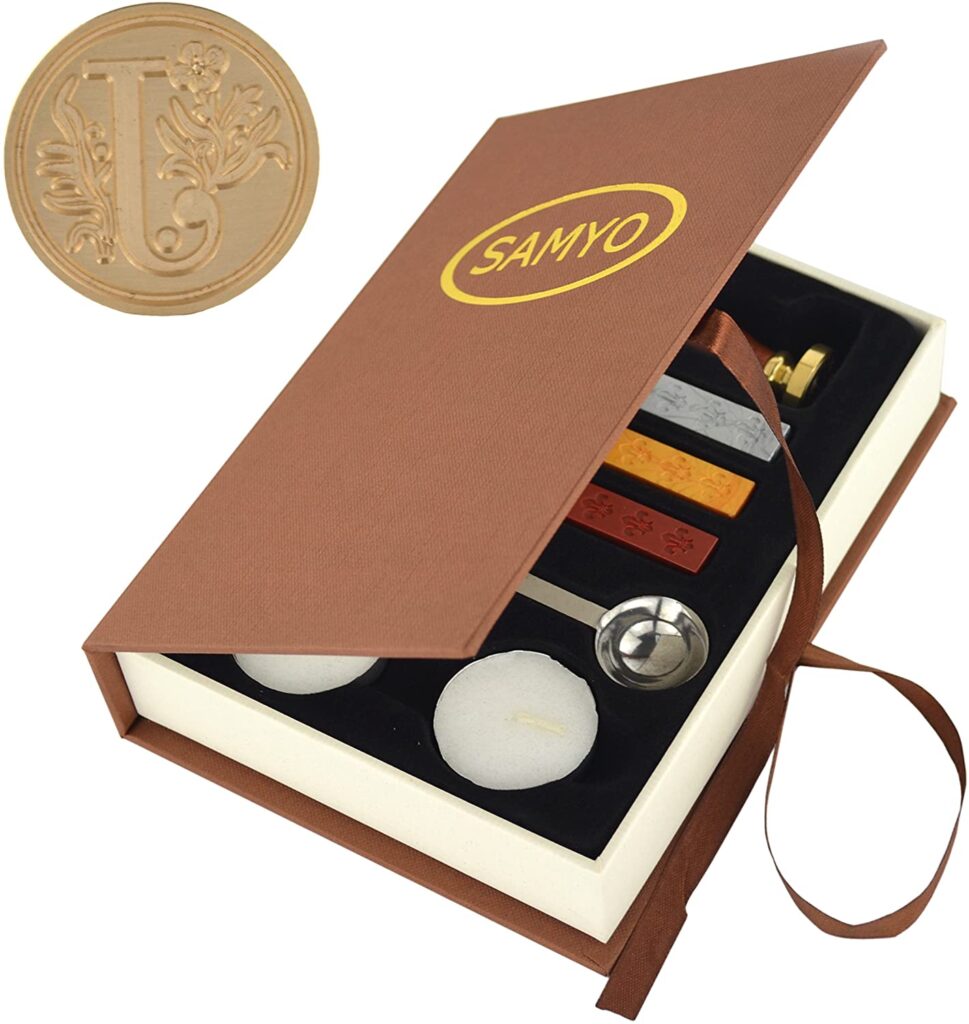 This will come in handy for the couples, especially if they need to send out letters by mail. They can use the sealing stamp maker kit to send handwritten thank-you notes just like it was done of old where people seal letters with wax. It is an interesting gift and one that they will certainly appreciate.
3. Laser Jammer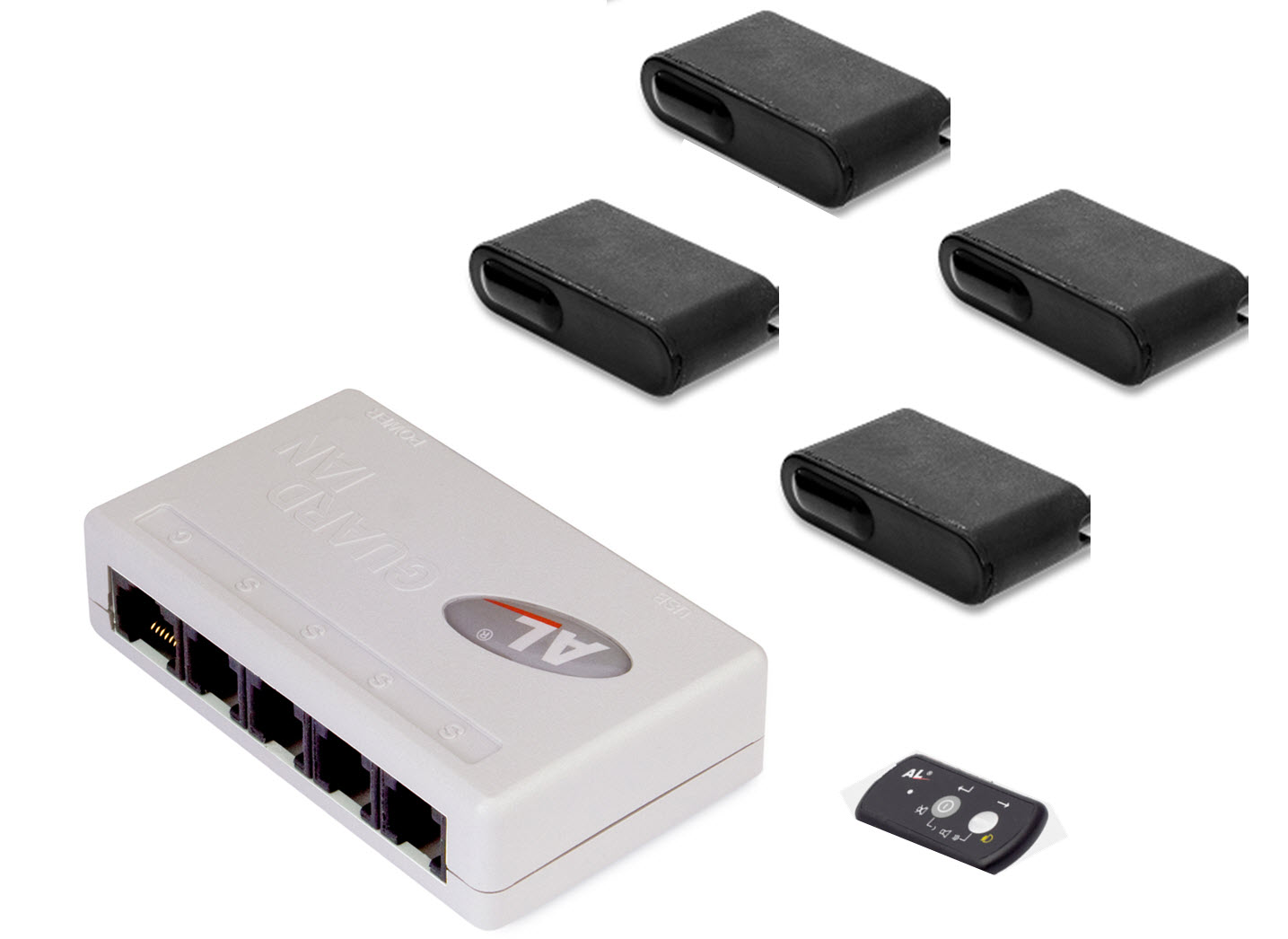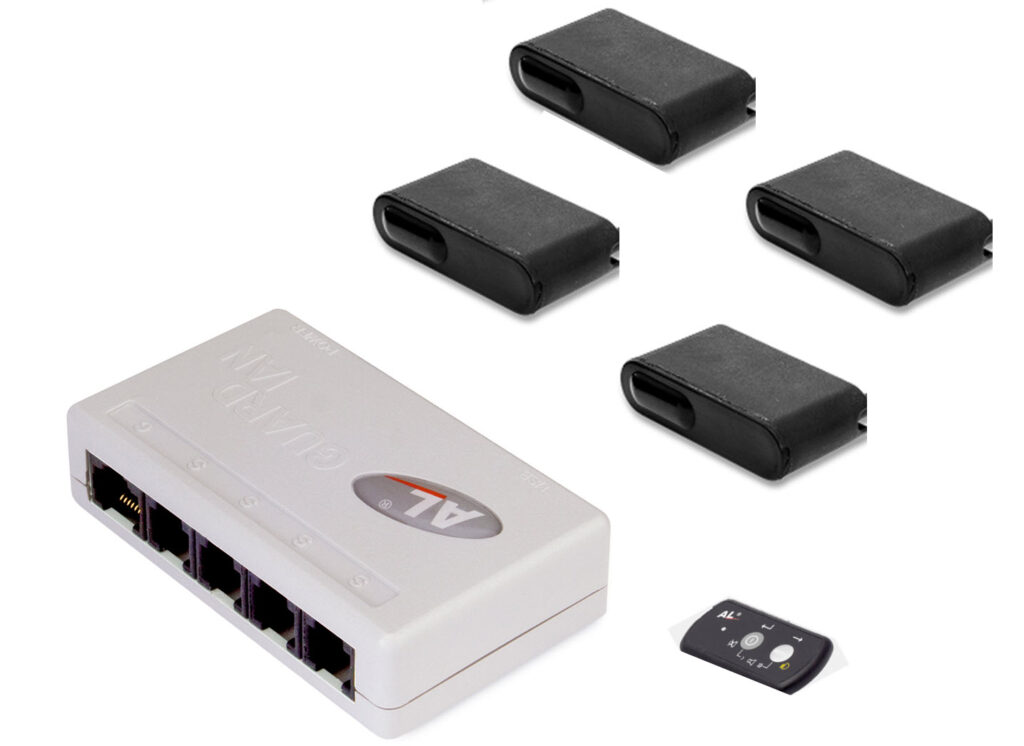 You can also get the couples a laser jammer for their car to keep them from getting any more speeding tickets. They would appreciate having this device because it would save them from getting too many demerit points, which would make them lose their driver's license. The new couples will be happy to get a laser jammer as a wedding gift even though it isn't a romantic gift.
4. Magic Wand Remote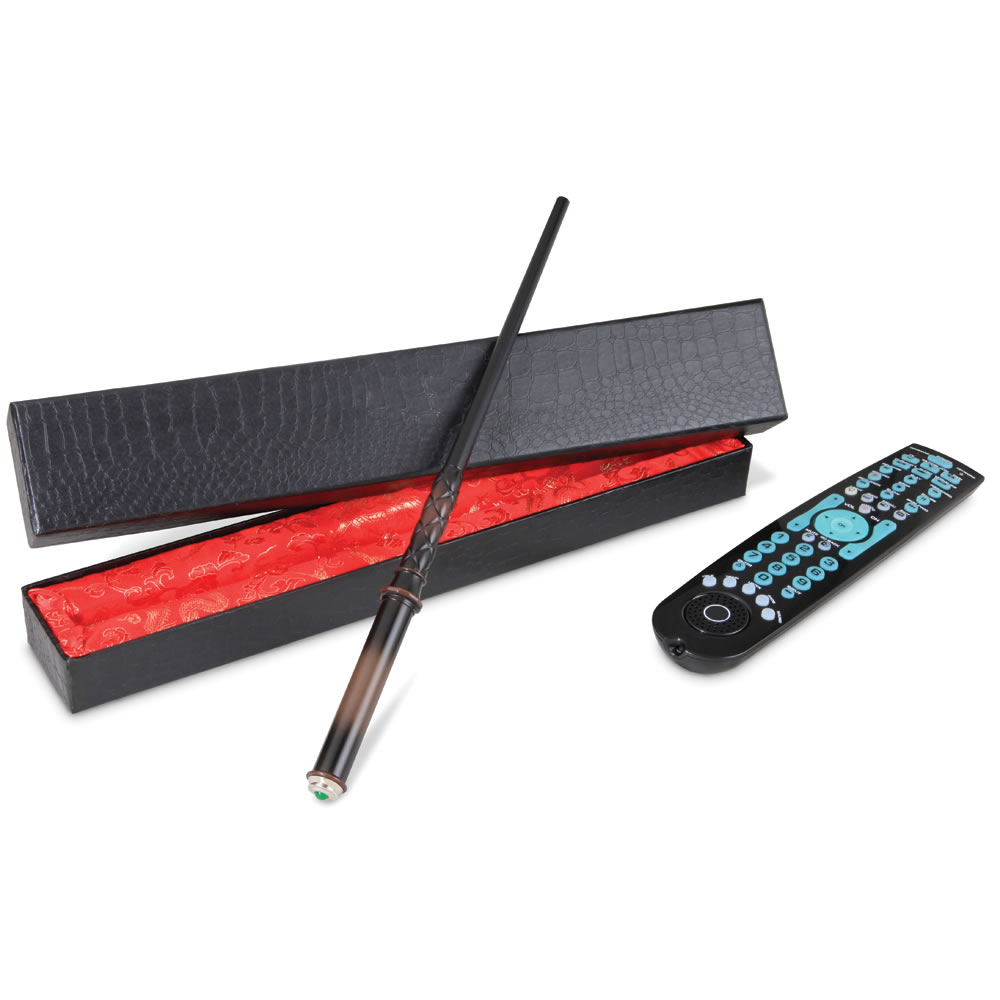 Isn't it wonderful when you dare to be different? Nobody likes the boring TV remote control, but you can impress the bride and groom with this wonderful gift by getting them a magic wand remote. Just like the Harry Potter movies, they can have a little bit of magic when changing the channel on their TV.
5. BaggyPal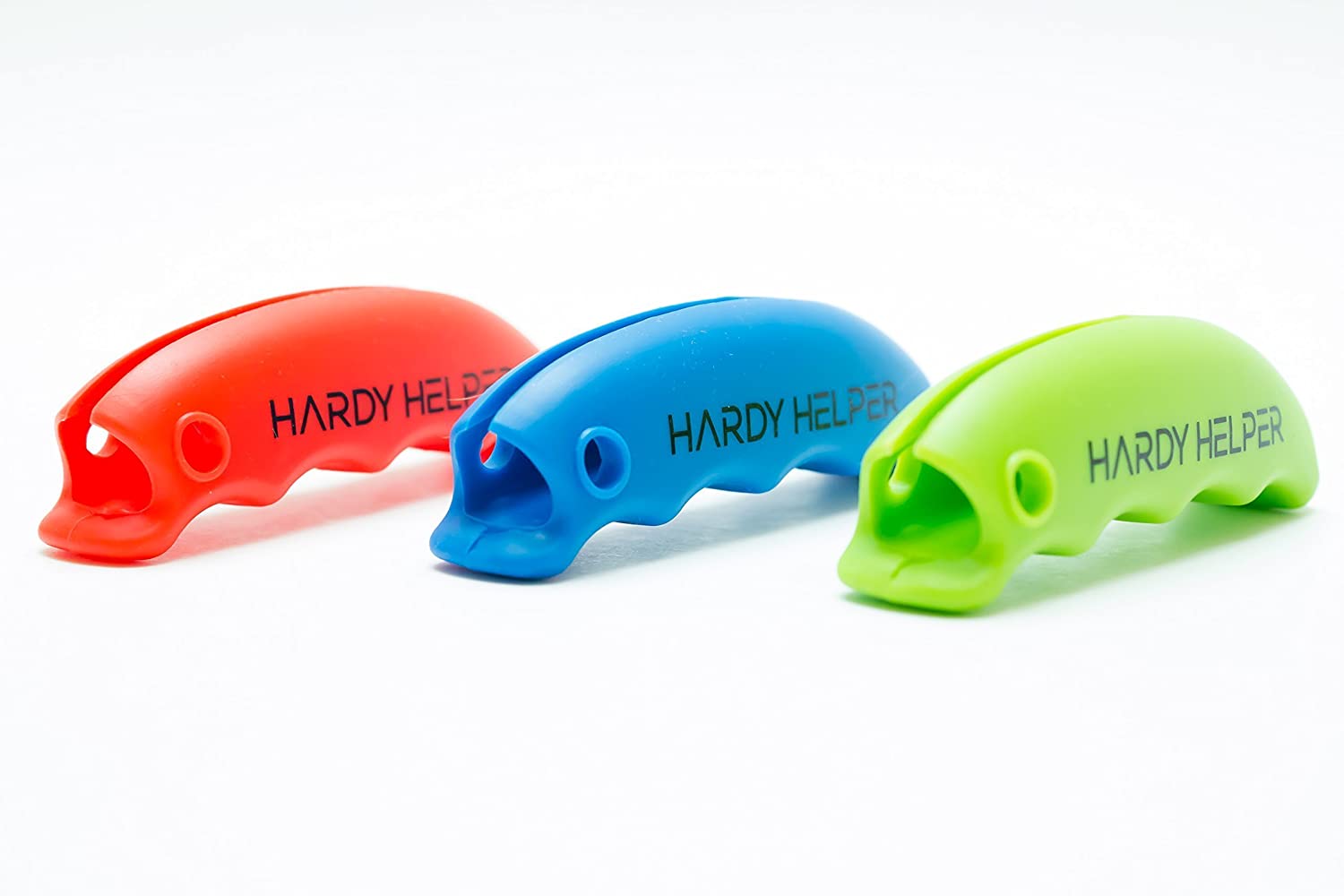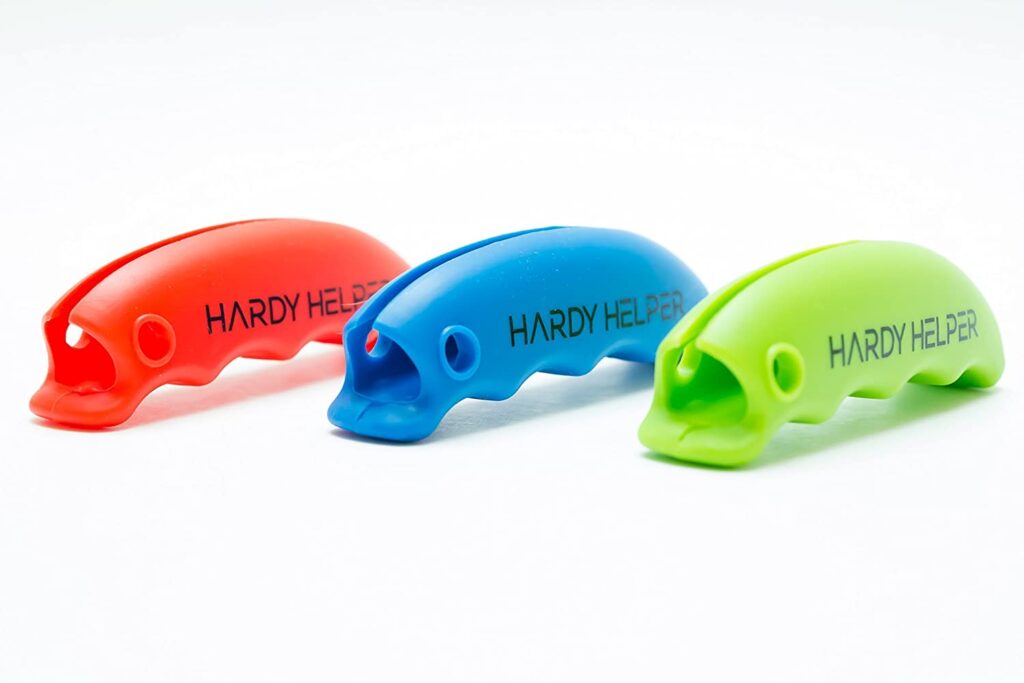 This is another unromantic gift, but also a very useful one for the couples. You will hardly find anyone thinking of getting them a BaggyPal. Imagine if the couple has to carry multiple grocery bags at a time, they can hardly do it without getting itchy and aching fingers. They can use this handle by inserting them into multiple bags to make it convenient to carry their grocery bags.
6. Personalized Cookie Jar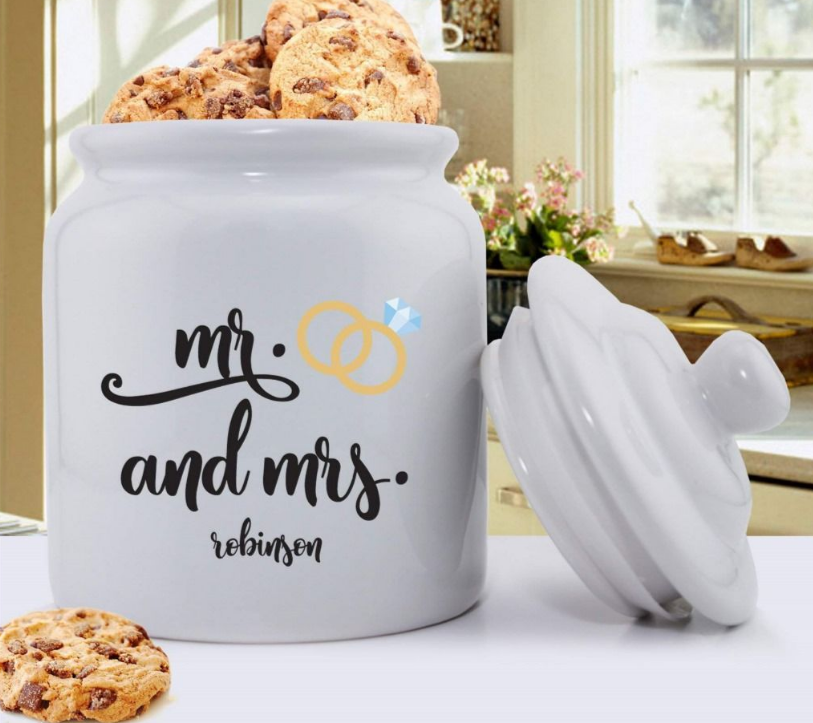 If the bride loves to make cookies, this will serve as a wonderful wedding gift for her. You can make a personalized cookie jar that will be used to store their baked goodies. You can inscribe words like Mr & Mrs, the couple's names, and even their wedding date or some other romantic words that will make your gift unique.
7. Travel Destination Maps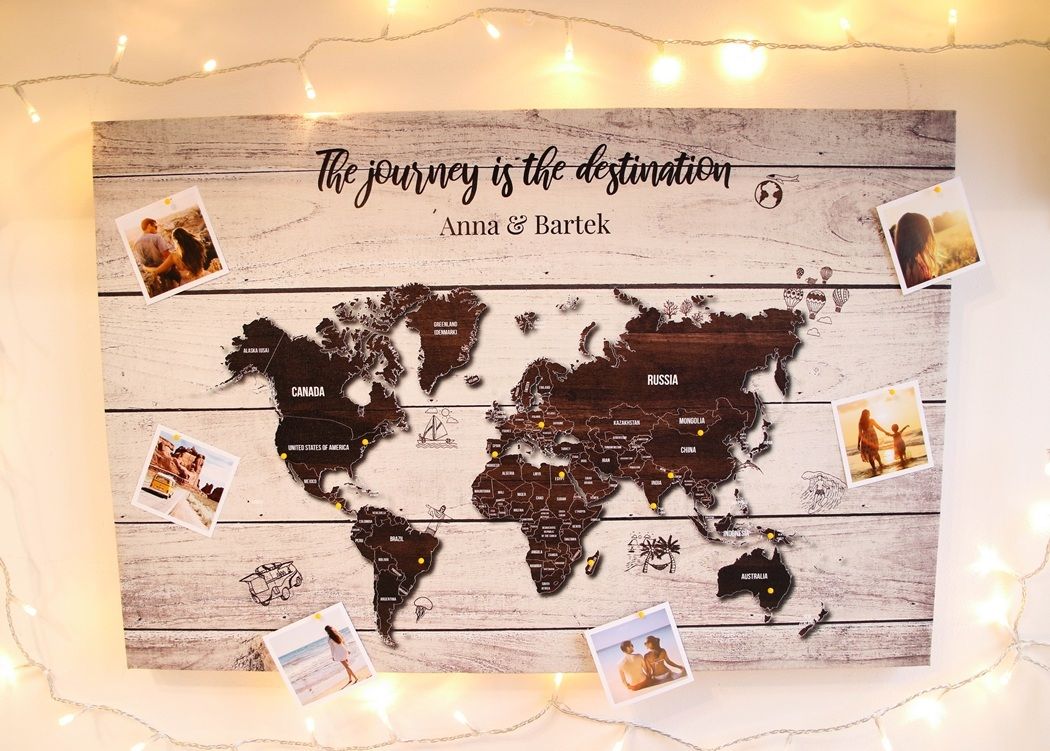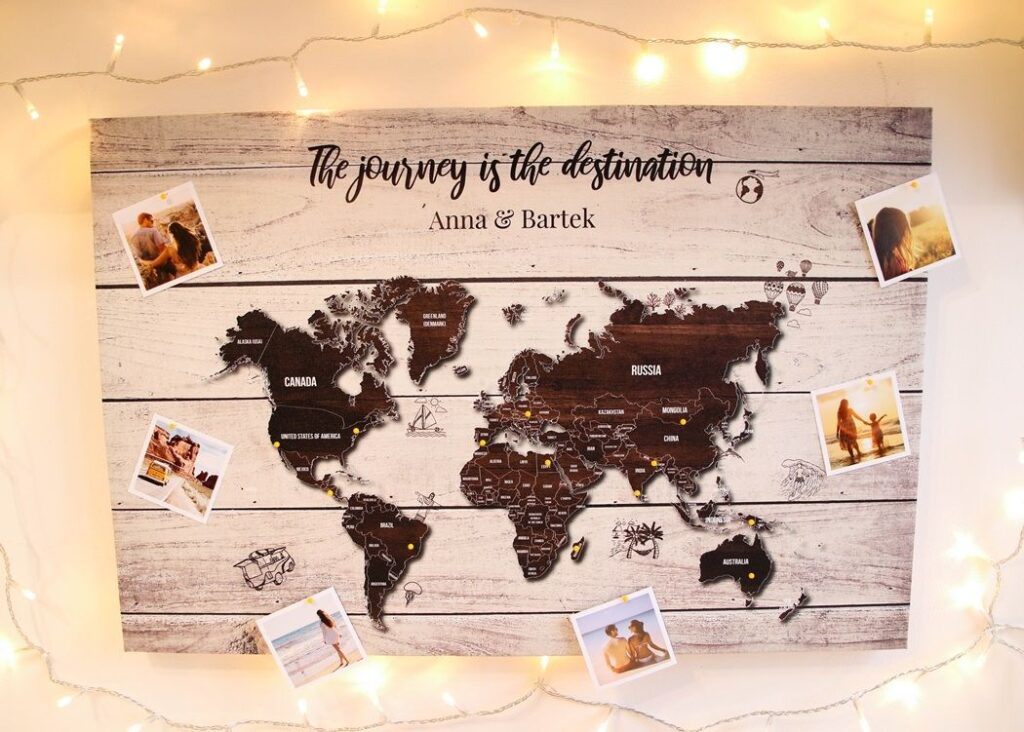 This is the type of gift couples need, and one that will inspire them to visit new places around the world. If they will be traveling, they would need a map. It would be great to get a personalized map that comes with multiple flags to mark the places the couples have already visited, and the ones they plan to go to next.
8. Road Trip Cup Holder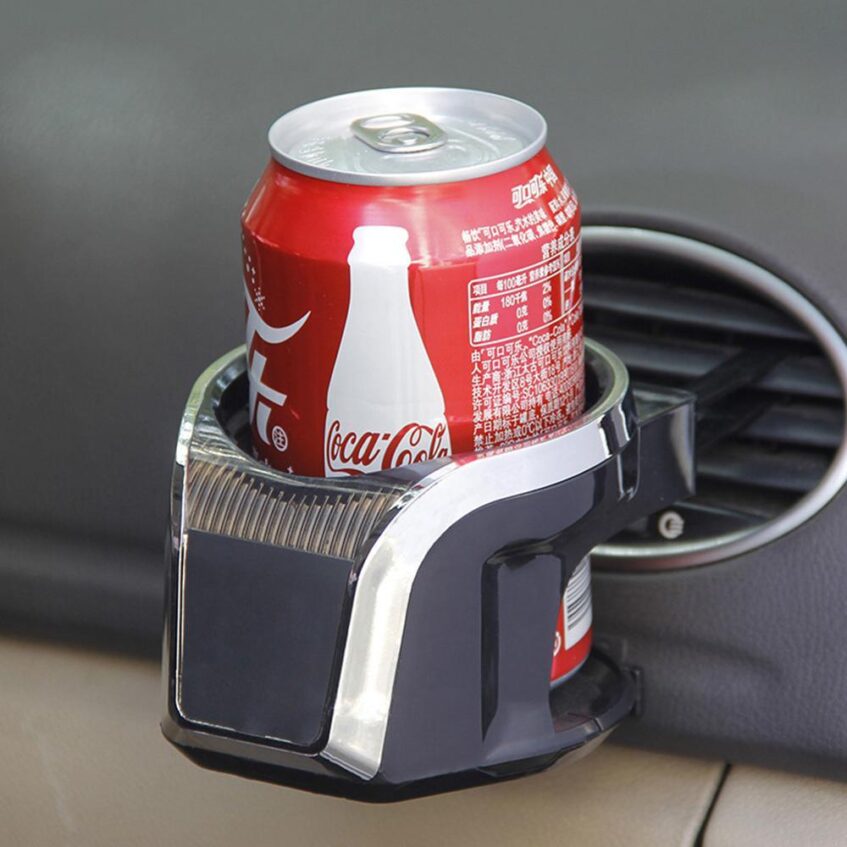 Couples may decide to go on a fun road trip, and what would be better is if they have your road trip cup holder to go with them. You can't possibly get them electronics on a road trip because the battery may run down, but they will appreciate having the cup to stay hydrated while on the road.
9. Big Bobber Floating Cooler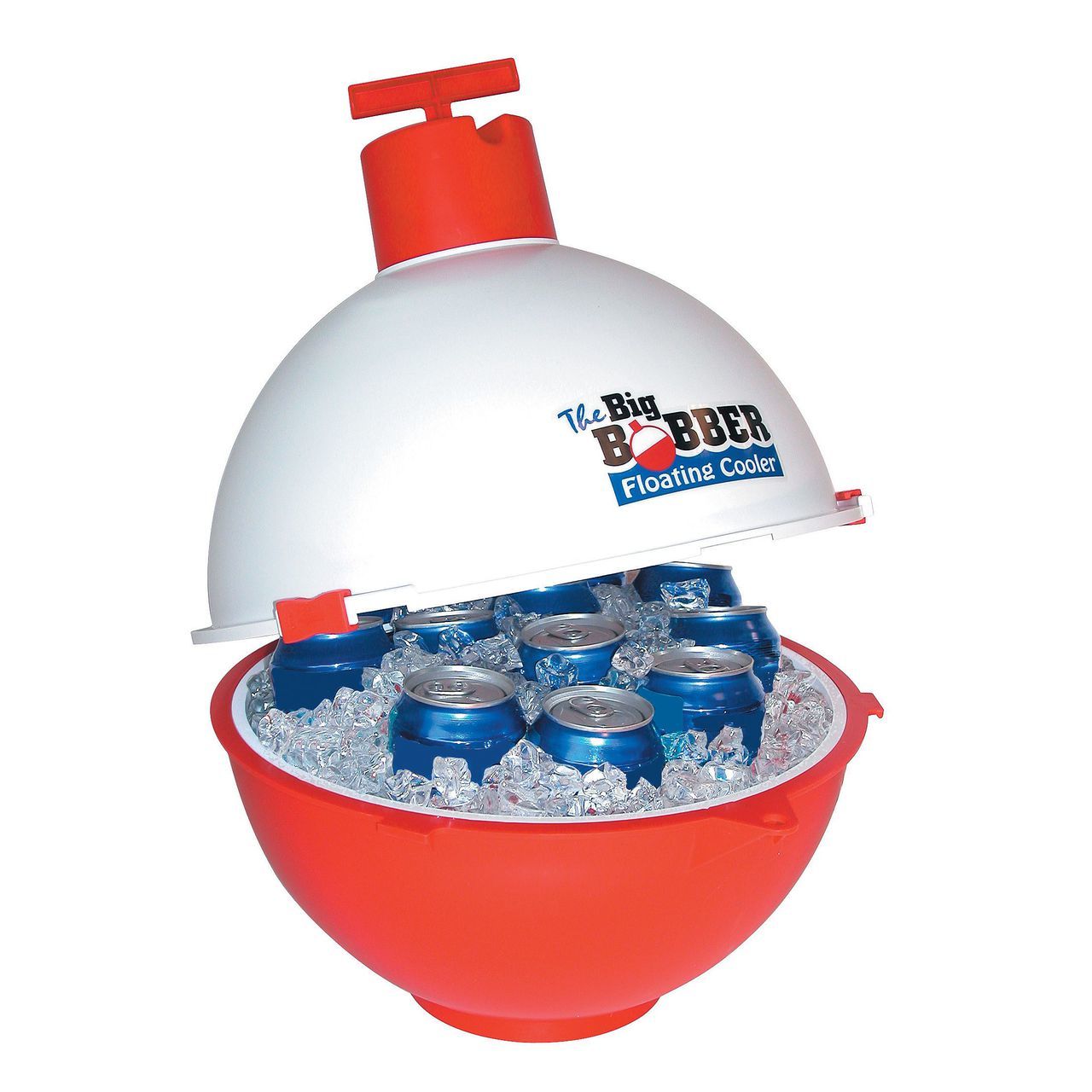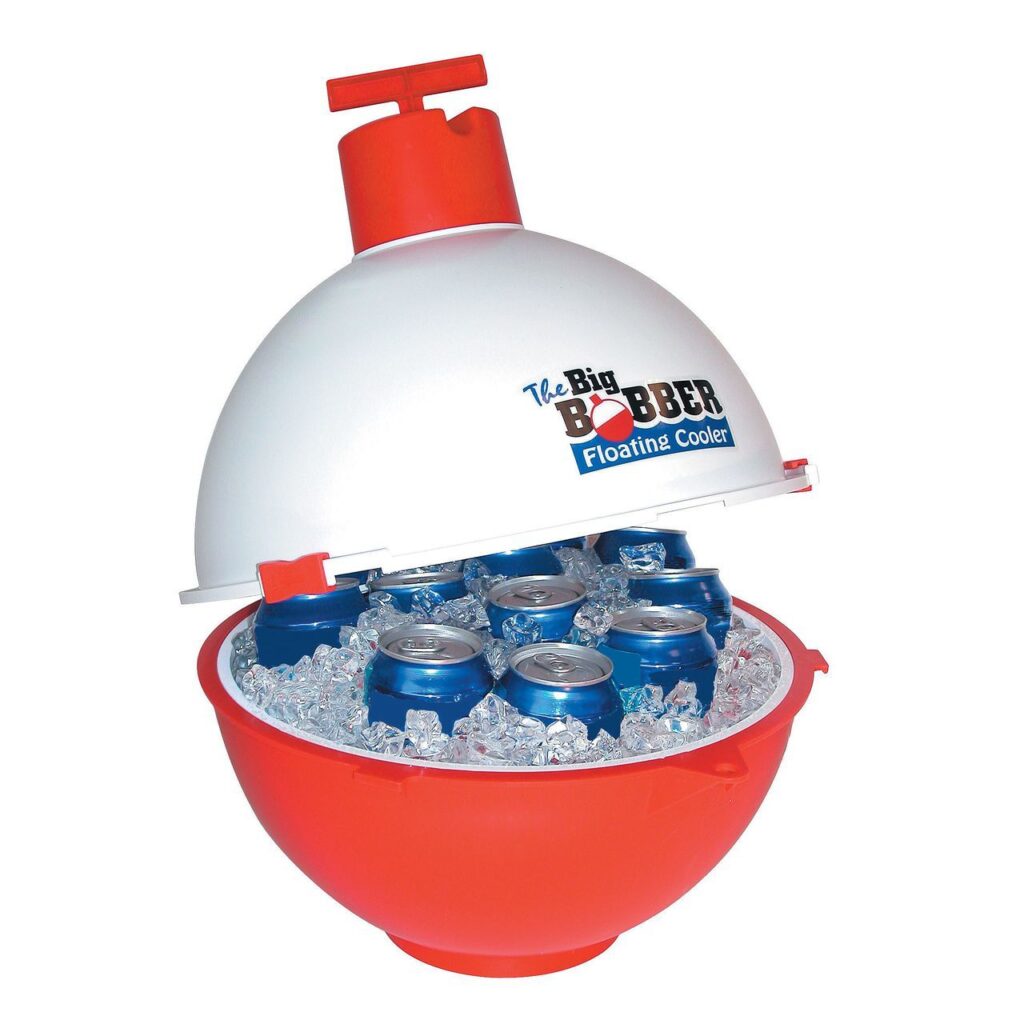 You can give the new couples a treat by getting them a floating cooler as a wedding gift. If they decide to go fishing or choose to spend their time at the beach, the Big Bobber Floating Cooler is just what they need. They can keep their drinks chilled, and close to them while lounging by the poolside or beach.
10. Customized Ceramic Piggy Bank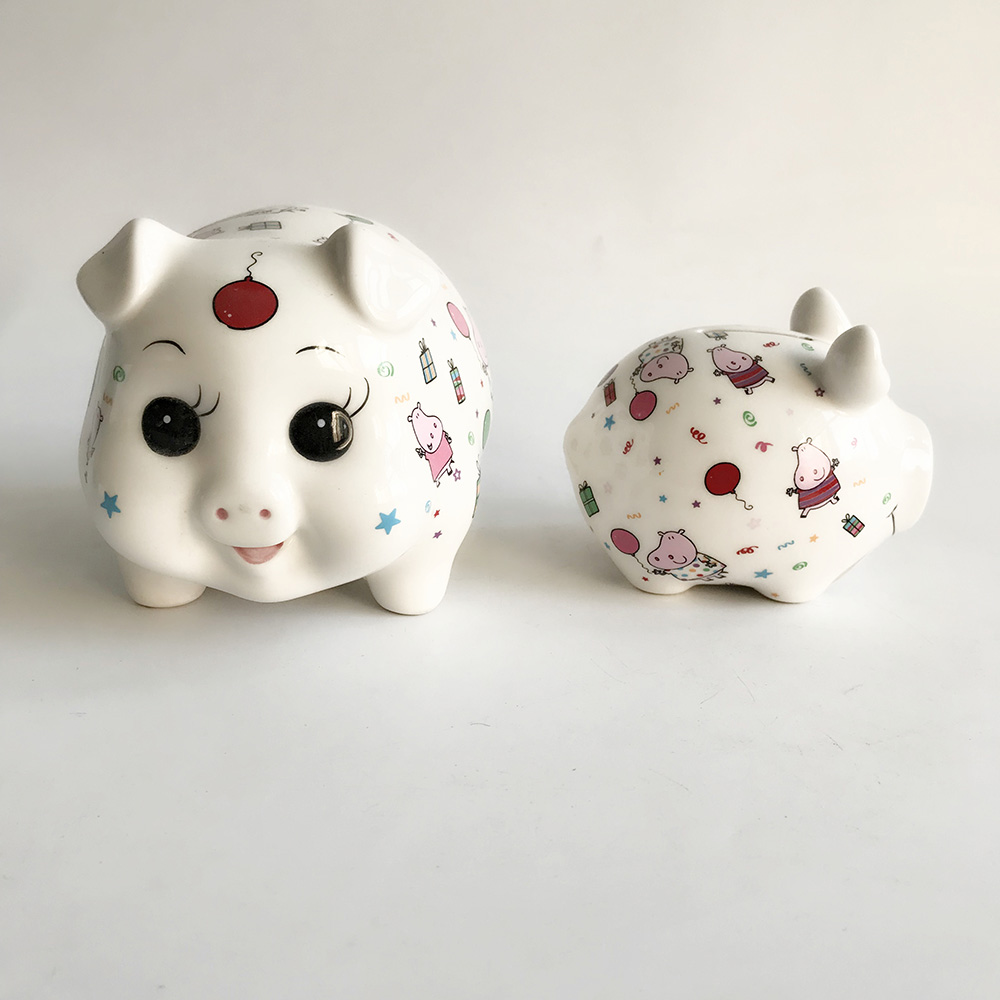 This is another interesting wedding gift you can get for the bride and groom. Piggy banks are always very cute, especially the ones made with fine quality ceramic and are customized with the couple's name in fine calligraphy. They can use the piggy bank to store money for a rainy day when they just might need it.
11. Custom Made Wooden Book Rack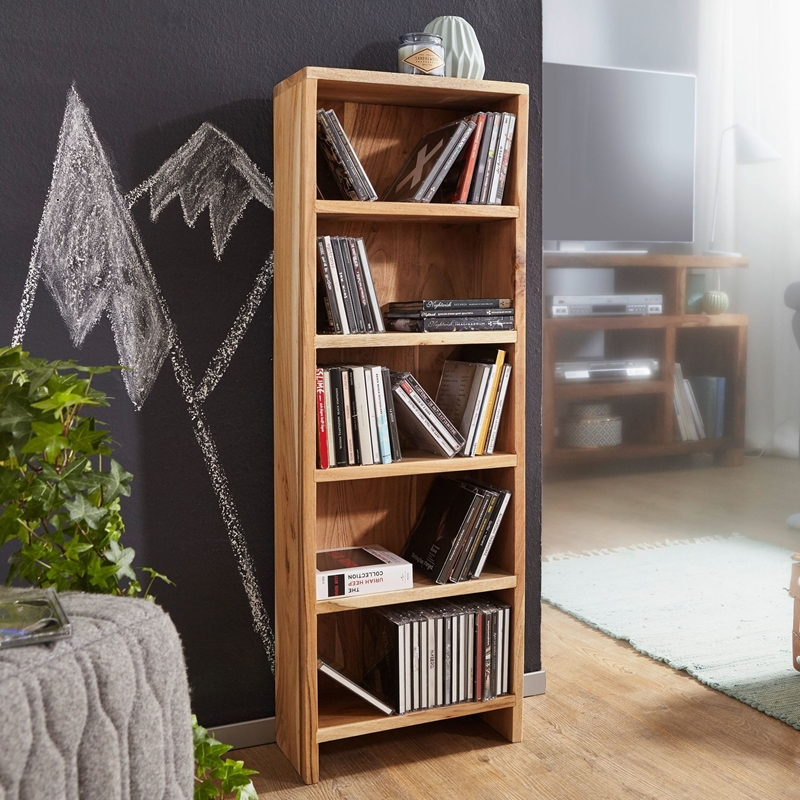 This is also another uncommon wedding gift for newlyweds. The custom wooden bookcase can be used to keep their favorite literature and will be one that will be used to remember their wedding celebration. This bookcase allows them to uniquely display their books, and they can even use the pins as bookmarks.
12. The Organized Reader's Bookstand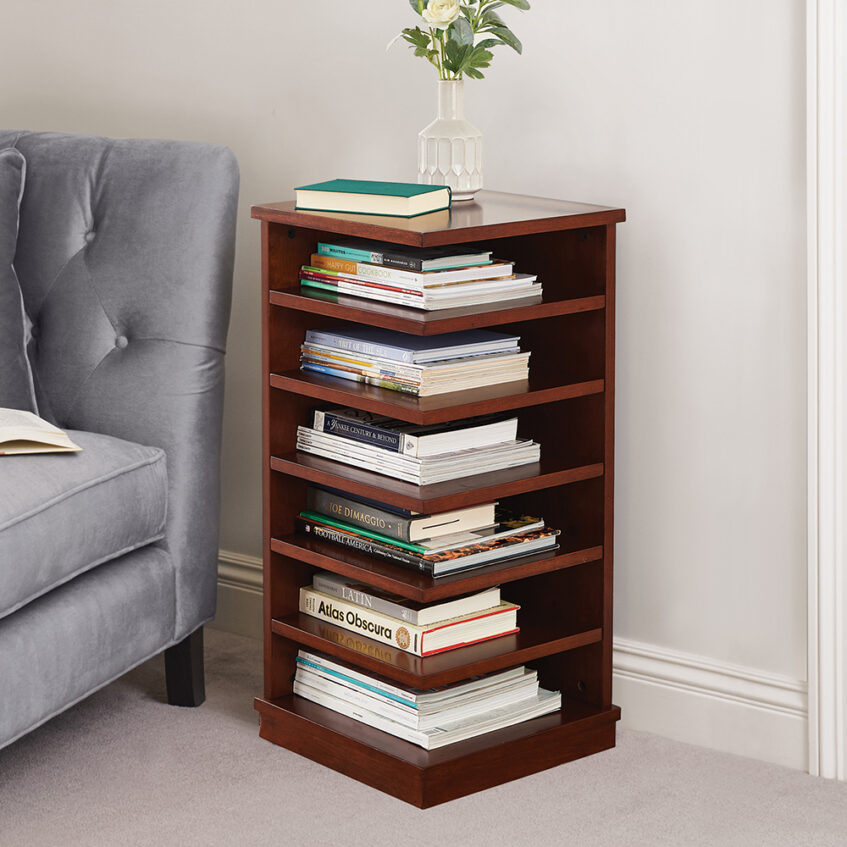 You can also get them an Organized Reader's Bookstand, especially if the couples are moving into a new home after the wedding. This unique wedding gift will allow them to keep important books and documents well organized. They can always have access to them when they need it.
13. Self Adhesive Paper Art Deco Mural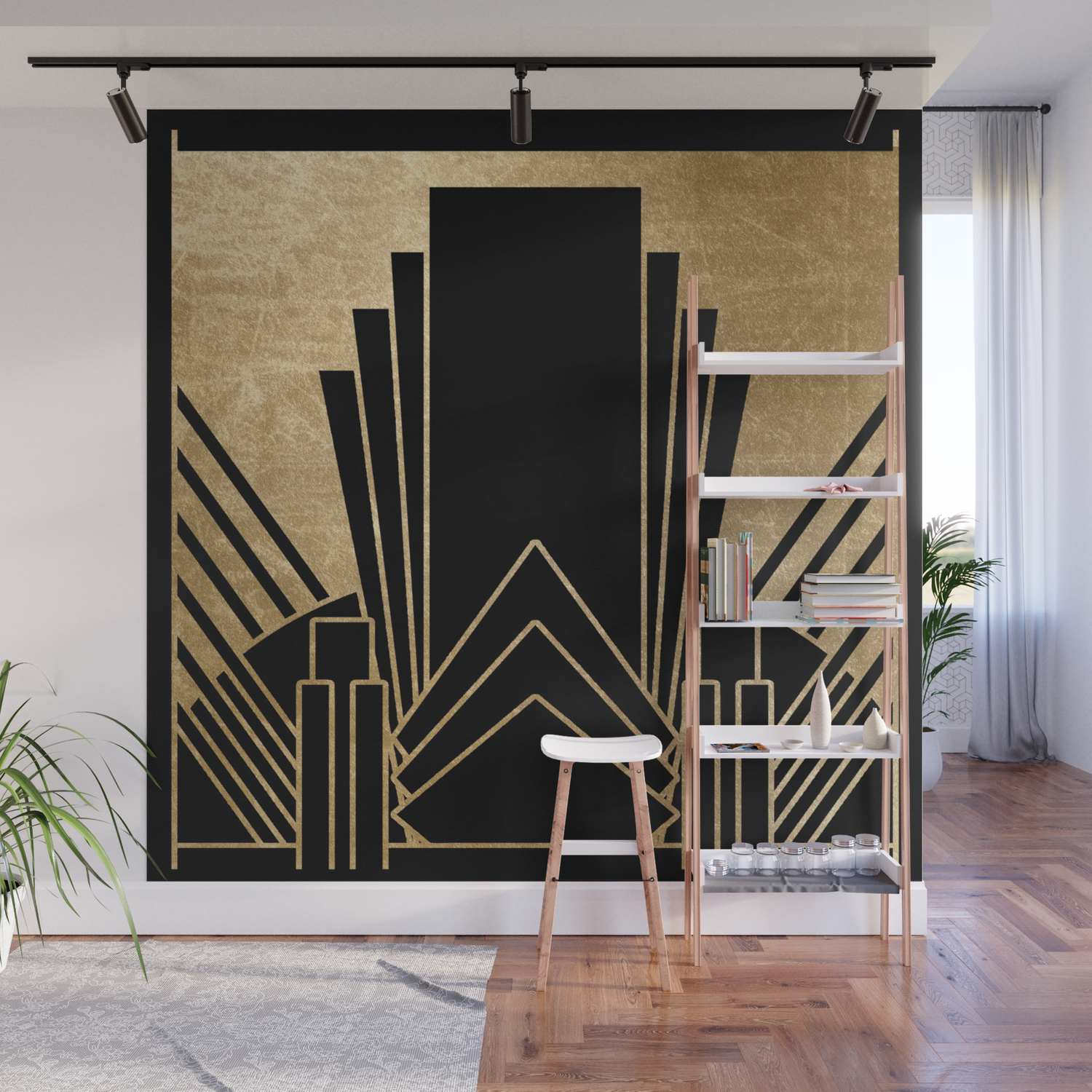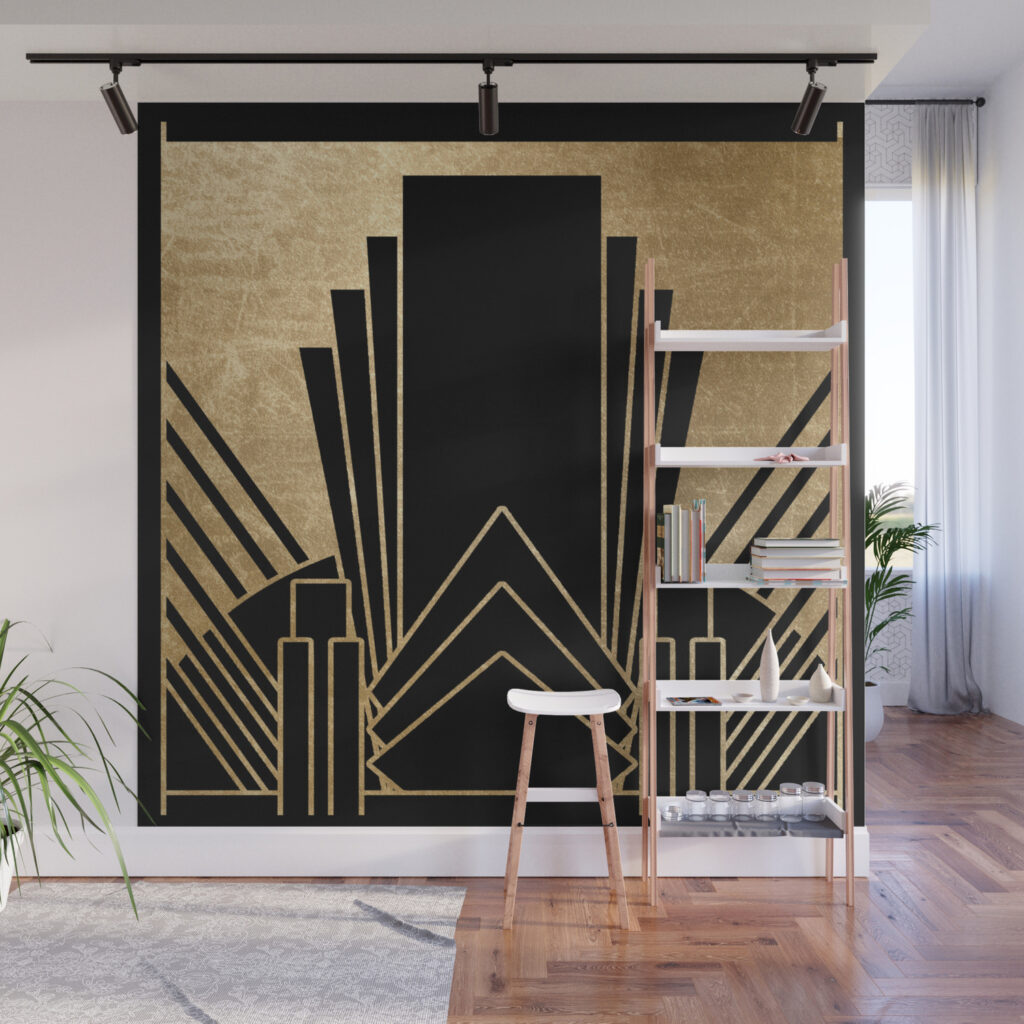 You can add to the newlyweds home décor by getting them a wallpaper art as a wedding gift. This self-adhesive paper art design can always be removed without damaging the walls when moving out of their home. It is a lovely gift to get for the bride and groom.
14. The World's Lightest Carry On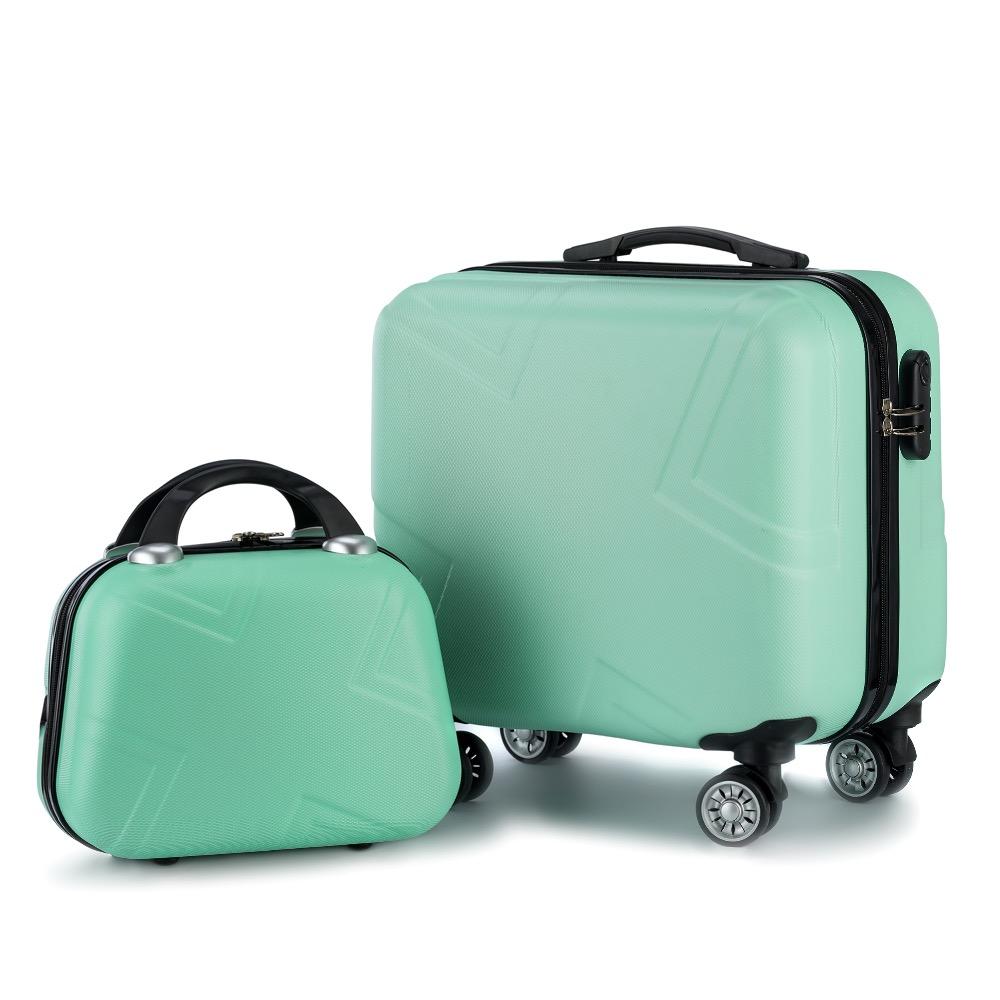 This wedding gift will be useful for couples when packing up for their honeymoon. They can have this light bag to hold their things instead of carrying bags that are heavier than the content inside it. This carry-on bag is about lighter than other bags of the same size.
15. Industrial Chandelier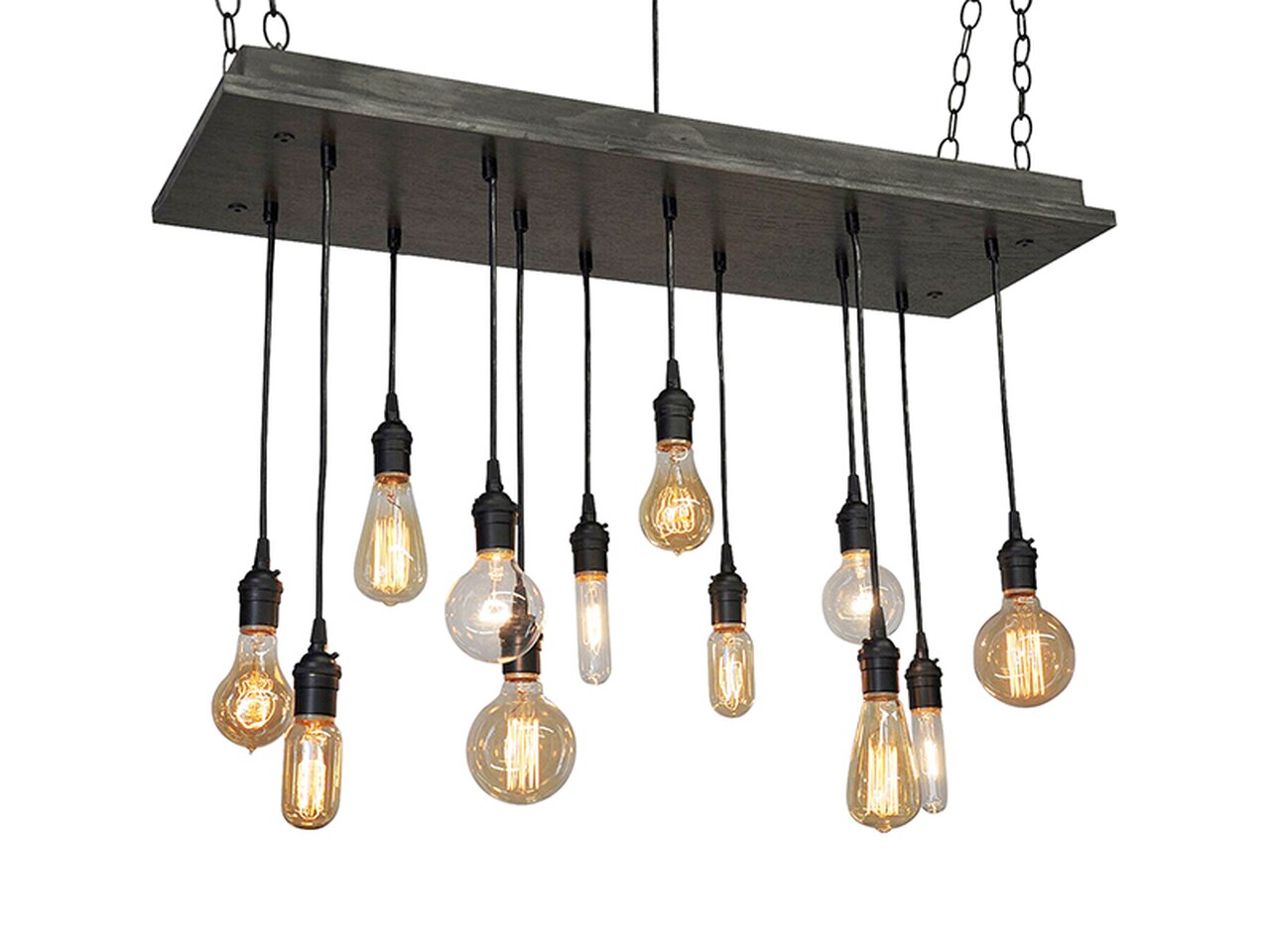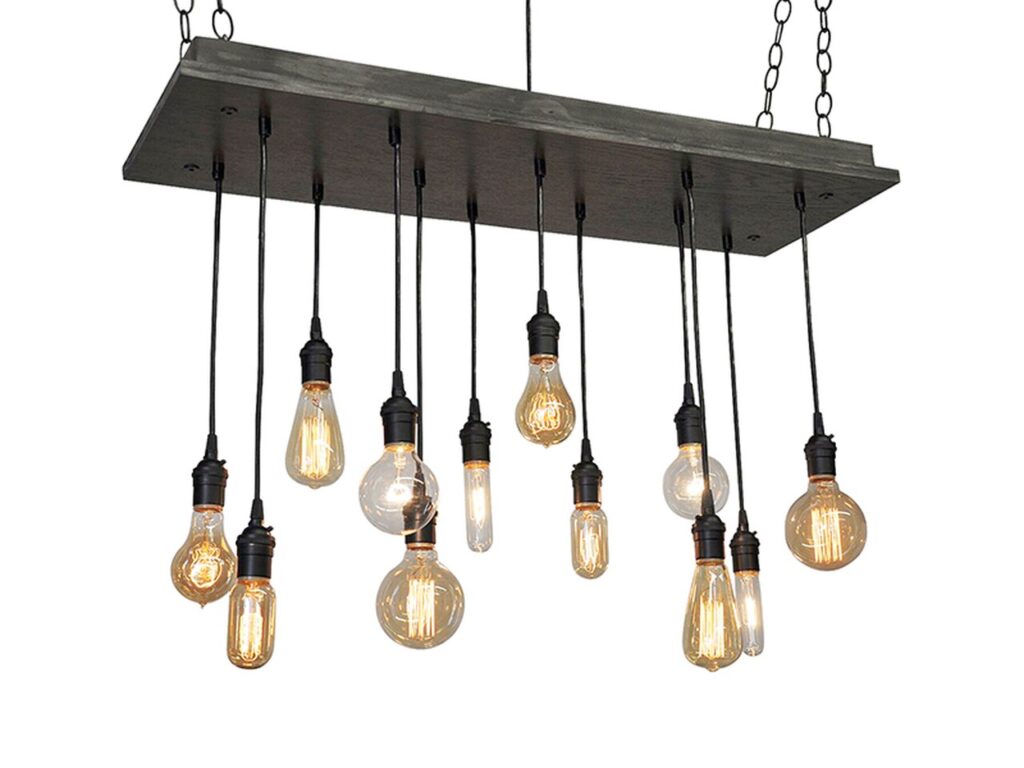 Getting the newlyweds an industrial chandelier isn't a bad idea at all and will stand out. Not only is it unique but they will appreciate having this gift as it enhances their home décor. The chandelier provides adequate lighting with its beautiful light bulbs, and they can install it either in their dining area or kitchen
16. Hollow Book Safe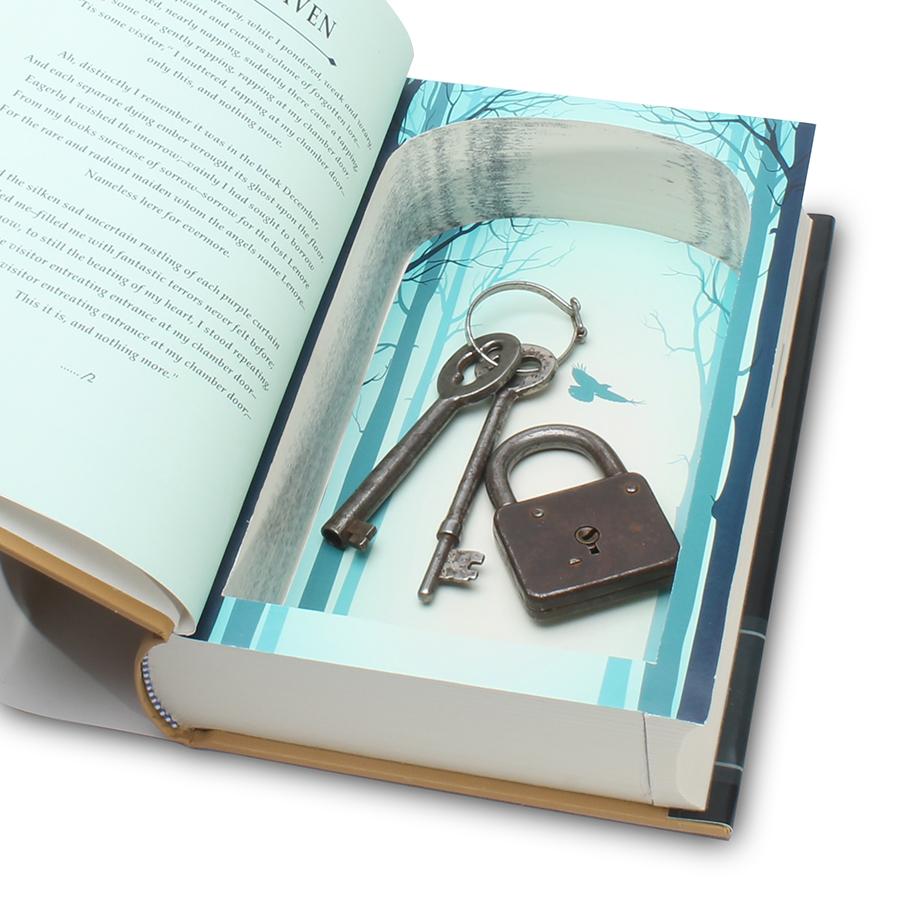 You can also get a hollow book safe for the newlyweds. This secret storage space provides enough space to hold small items that the couples want to be hidden from view. They can place it on their shelf, and no one will know that it holds anything secret. It also has many book titles one can choose from.
17. Pierced Porcelain Hurricanes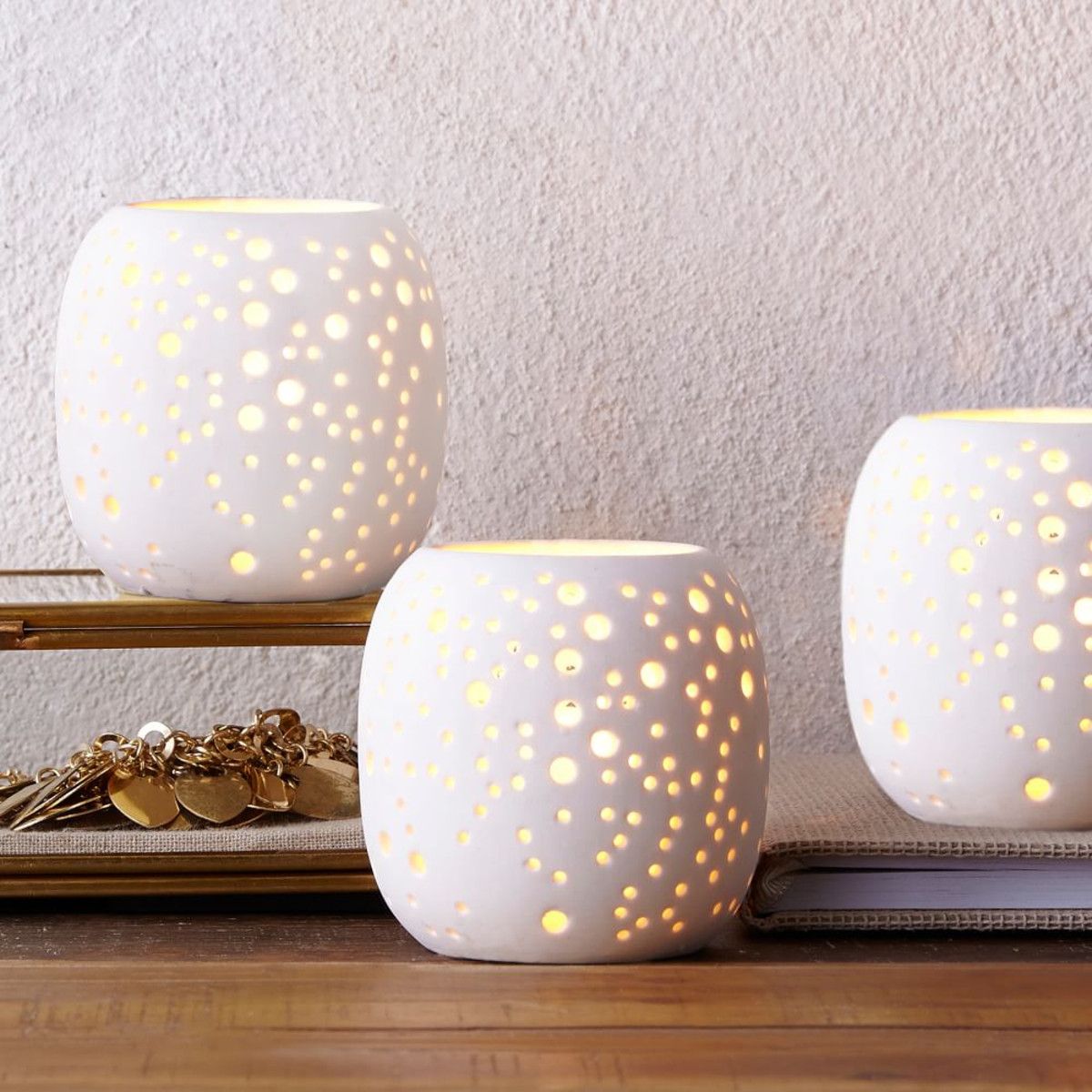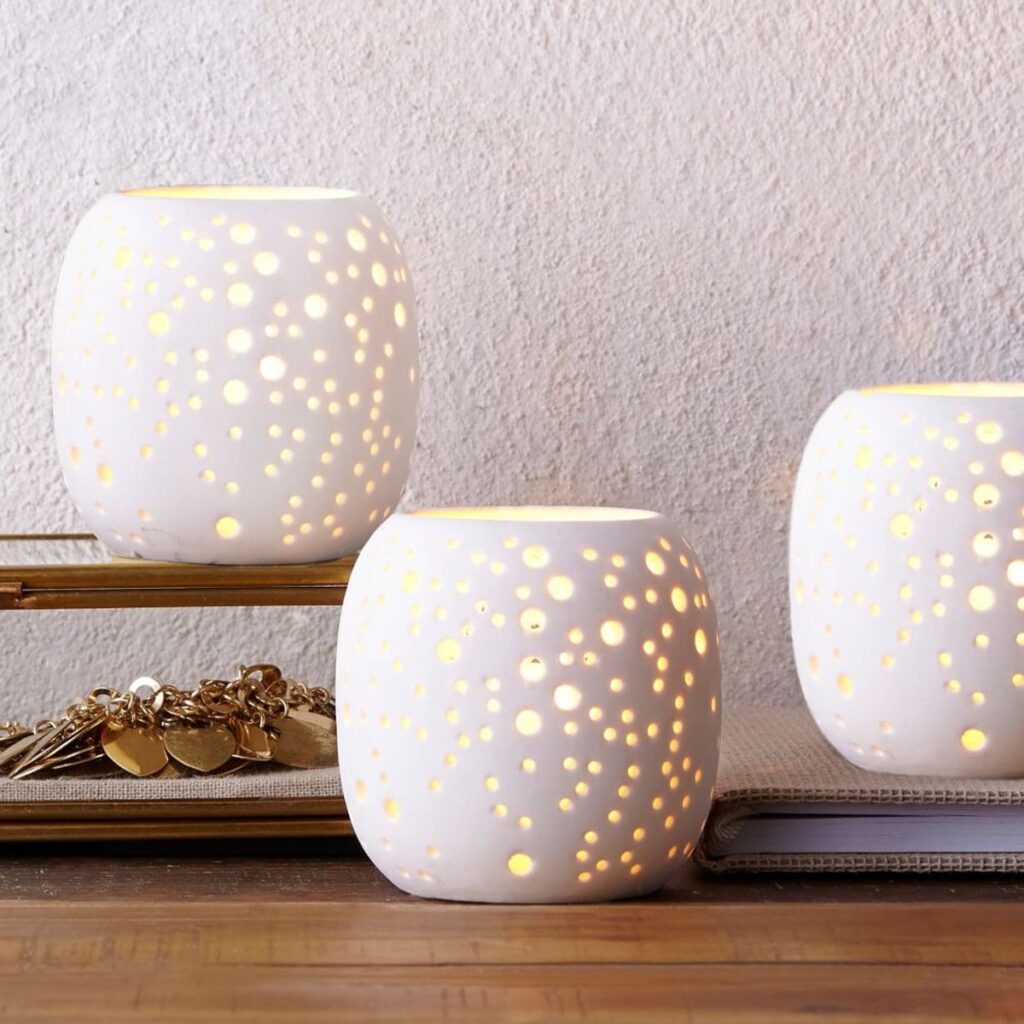 Lighting is everything when it comes to home decor, and the pierced porcelain hurricanes just do that. The newlyweds can choose to install them inside the house out outside. The décor has small holes pierced in it making the lights look like constellations when lighted candles are placed in it.
18. A Special Chalkboard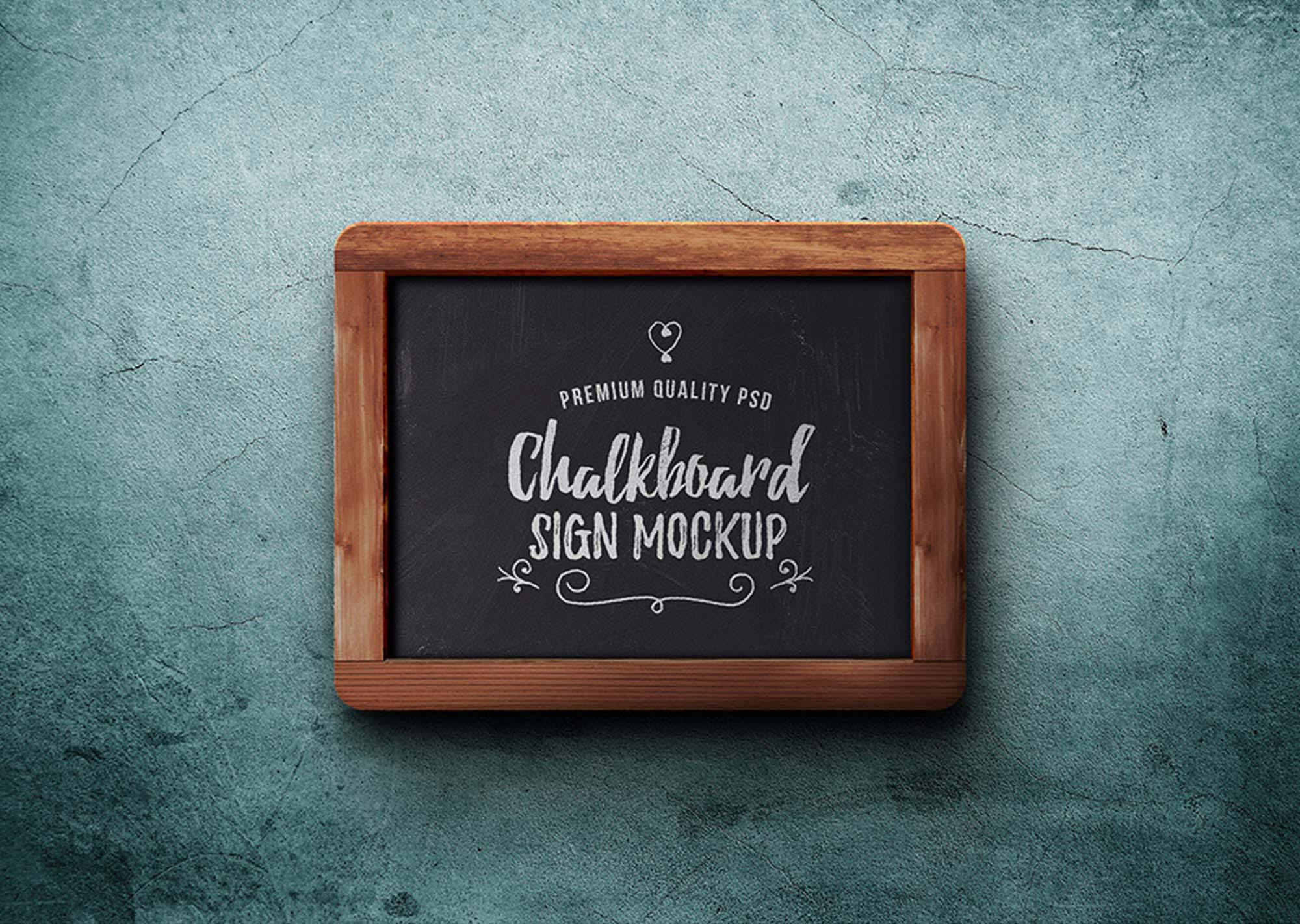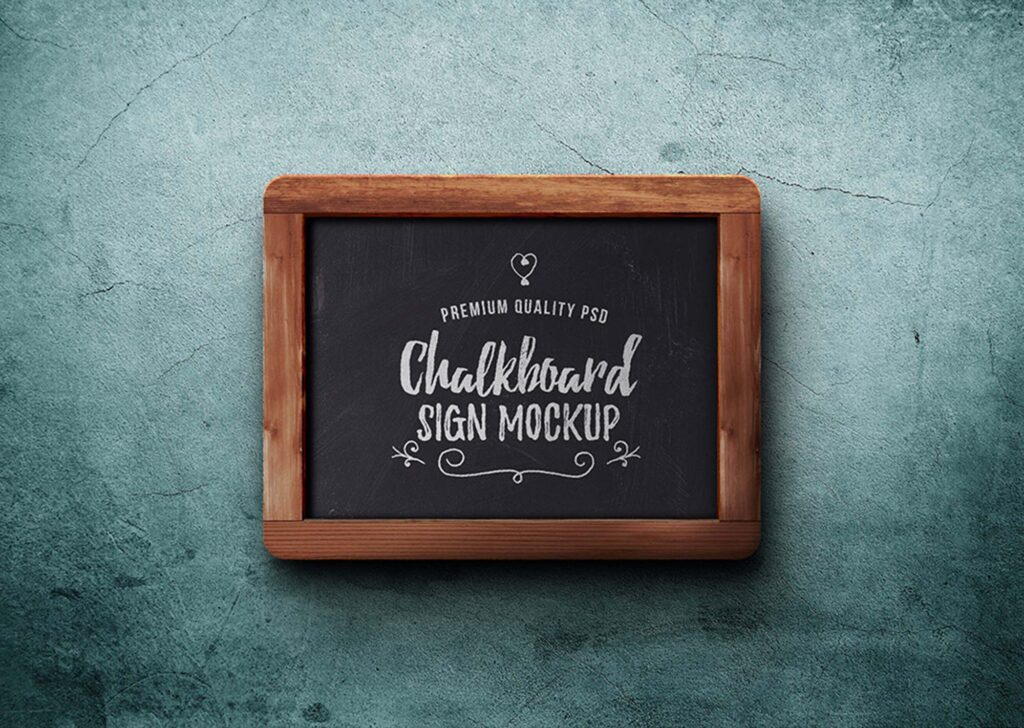 You can get the bride and groom this uncommon gift to always let them remember why they married each other. The couple can always leave sweet notes on this board every day. You can make give them this special chalkboard by customizing it with their names and their wedding date.
19. LED Starter Kit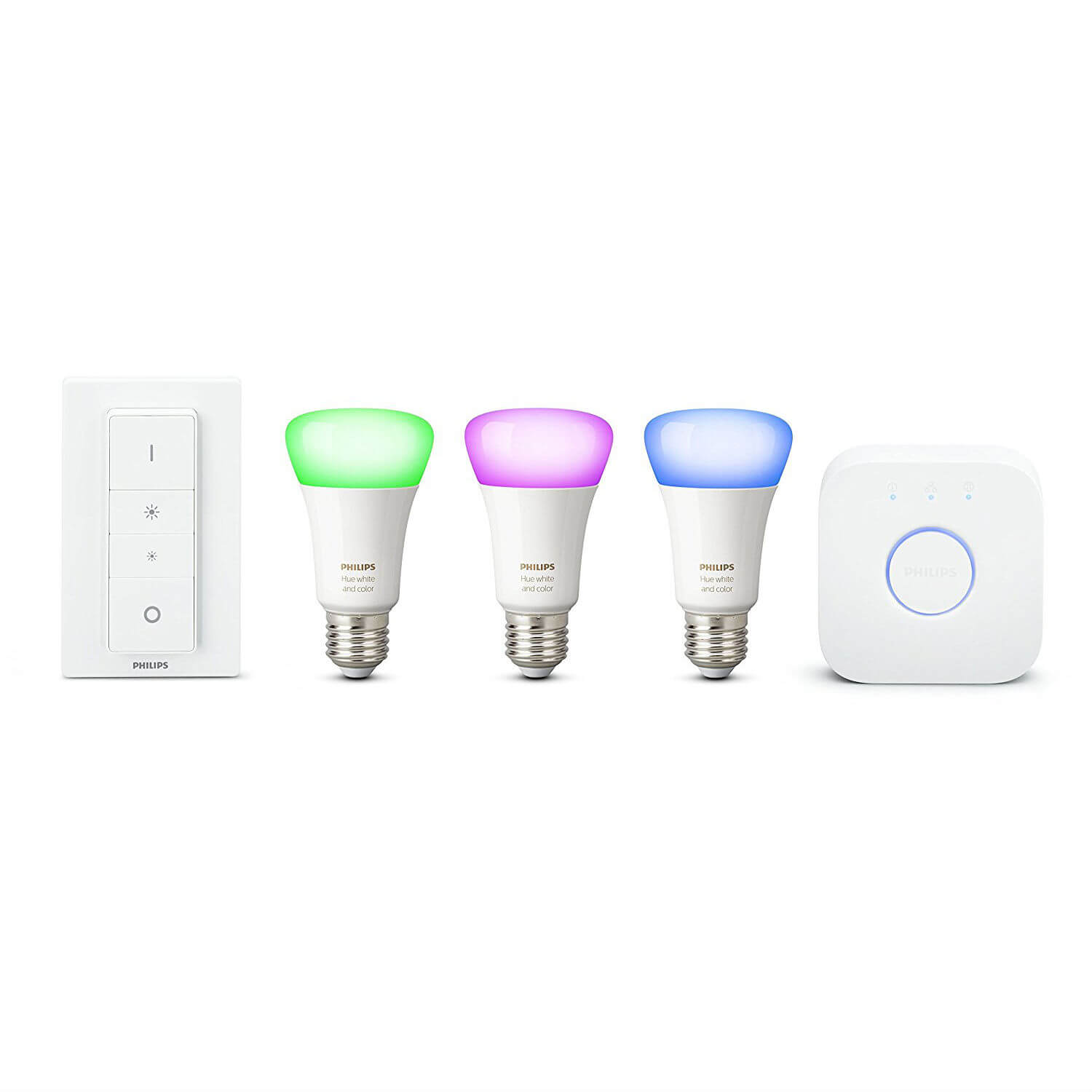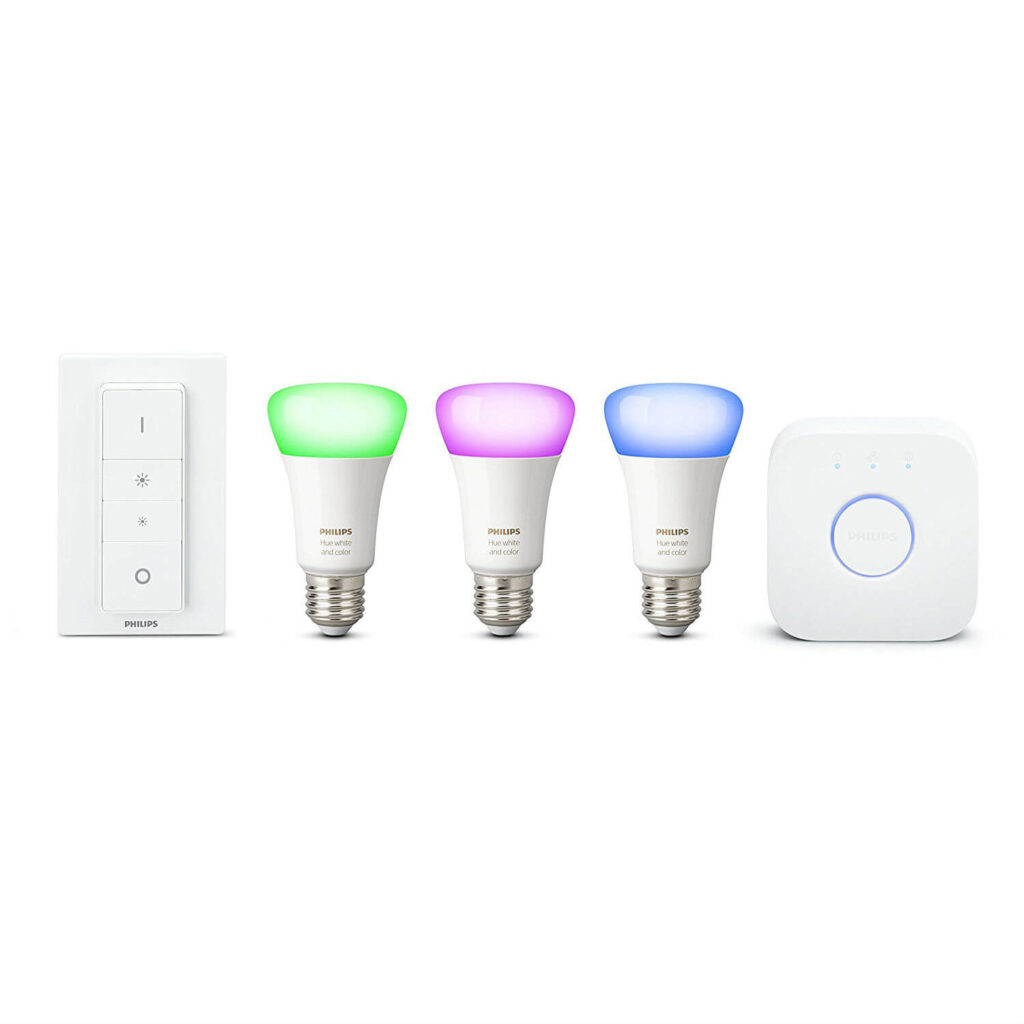 The LED light features can also be dimmed to give the bride and groom the perfect lighting indoors. It works with any standard lamp, and is very popular among homeowners.