Fifty is a big number, especially when you consider how many years two people can spend together. It means that if you're related (or befriended) to the happy couple, throwing a party or finding a special, one-of-a-kind gift for them is essential. But what can you get someone who has been happily married for such a long time? Nothing can surely amaze them now.
Well, let us try. Today, we'll give you some ideas for the best unusual gifts for a 50th wedding anniversary. Personalized music records, a letter from a celebrity, a personalized newspaper, a high-quality weighted blanket, a one-of-a-kind dinnerware set, and a pair of gold watches are just a few of the ideas that came to our minds. Read on to discover more about them and make sure you know how to impress the happy couple.
1. Personalized Music Record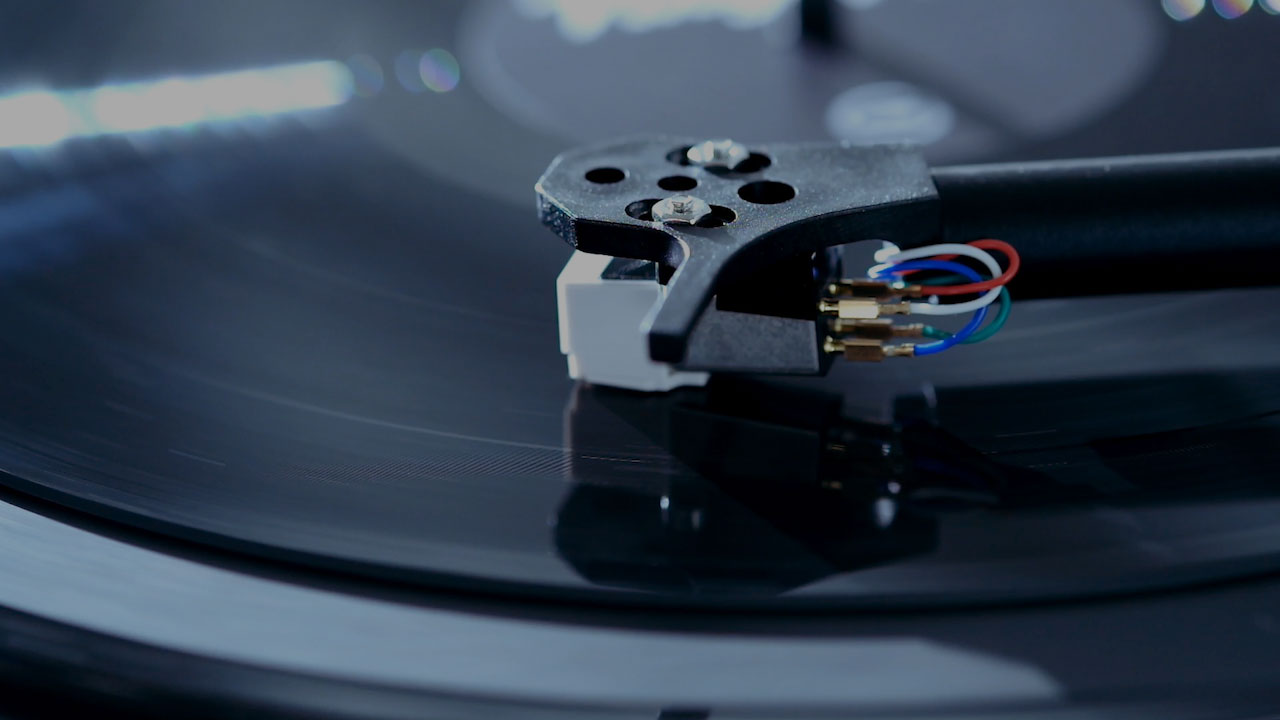 Shops selling personalized gifts, such as trendingcustom.com, have lately become a go-to source for all who seek unique gift ideas. One of such personalized gifts that you can give your friends is a customized music record.
It is a perfect choice for those who want to surprise the happy couple with something unique and memorable. A personalized music record is a great way to celebrate the special day, and it will surely be a great conversation starter. You can purchase a music record and have it engraved with your personal message or the couple's names and wedding date.
In the old days, people used to record their favorite songs on a record. Nowadays, we use CDs and other media. However, this is not the only option you have! The best gifts for someone's 50th wedding anniversary are those that will let them relive their younger years. And what could be more nostalgic than a personalized music record?
A vinyl record can also be a piece of art along with its case — many people even hang them on the walls instead of pictures. However, you don't have to limit yourself to vinyl records. You can create a CD with their favorite songs — even add an audio message — and put it in a personalized case.
2. Letter From a Celebrity
Many people love to have a playful interaction with their favorite celebrities. So, you can try to get a letter from someone who will impress the happy couple. For example, an actress or a singer could write you a short note and send the autographed photo along with it. Just make sure to research and find someone close to the couple.
Or, you can try to find a celebrity who is willing to record a special greeting for them. You can even ask them to include a song they've written or a video recording. You can be sure the couple will be over the moon if they receive a gift like this!
3. Personalized Newspaper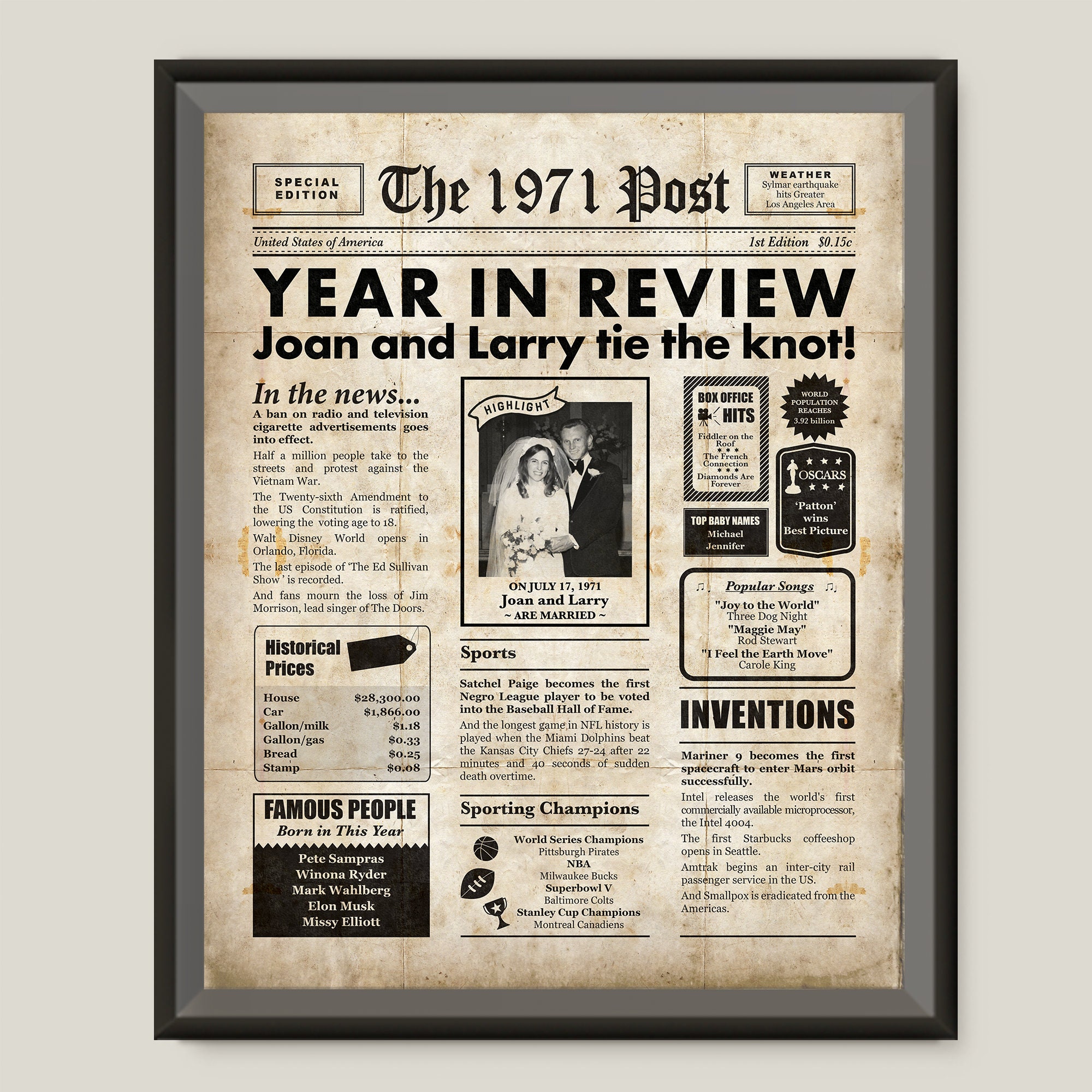 If you're looking for a unique gift for a 50th anniversary, try getting your friends a personalized newspaper. Offering them this will let them relive the happiest moments of their lives — and it won't be too expensive either. You can create a newspaper with the best events of their lives and their wedding day on the cover page.
Use your creativity and put together some great articles and photos. This newspaper will be a true testament to their relationship and their love story. It'll be a one-of-a-kind gift for them and something they'll surely be proud to display in their home!
4. High-Quality Weighted Blankets
Weighted blankets are trendy right now, but they're also good for many health benefits — not to mention that they look really cool!
We all need some comfort when we feel like we're stressed out, and weighted blankets are the best solution to this problem. If you want to surprise the happy couple with an unusual gift, go with something like this.
These blankets offer the pressure our bodies need to calm us down. We all know how hard it is to relax nowadays, so finding a gift that can do this for your friends is just perfect. Moreover, weighted blankets are durable and made of high-quality material. Thanks to this, they can be used for years to come! Plus, you can buy many different styles of weighted blankets online.
5. One-of-a-Kind Dinnerware Set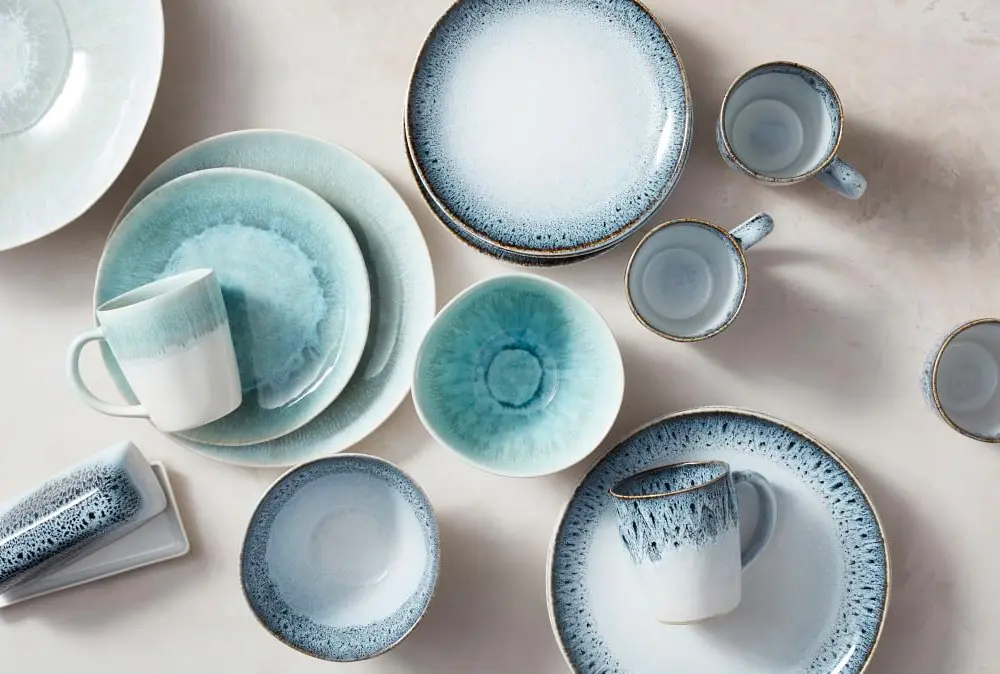 Personalized dinnerware sets are rare nowadays, making them an unusual gift idea for a 50th wedding anniversary! They can be useful in many ways — but they also look great in homes where couples want to keep things classic.
You can simply buy your loved ones a set of ceramic plates, mugs, and bowls with their names on them. They'll surely appreciate your thoughtfulness. Plus, they'll have lots of fun showing off their new plates at parties!
6. Matching Gold Watches
Gold watches are an elegant gift for a 50th wedding anniversary — especially if they're personalized. It is an excellent idea for men and women alike, and it's something that the couple will cherish forever. They can even use them to pass on their love story to their children and grandchildren.
It's an extraordinary gift idea for people who are looking for something unique yet meaningful. But it's also an attractive option for those looking to treat themselves with something nice. Plus, gold watches are some of the best gifts for parents, so you can get them for your mom and dad if you want to show your love!
7. Customized Journal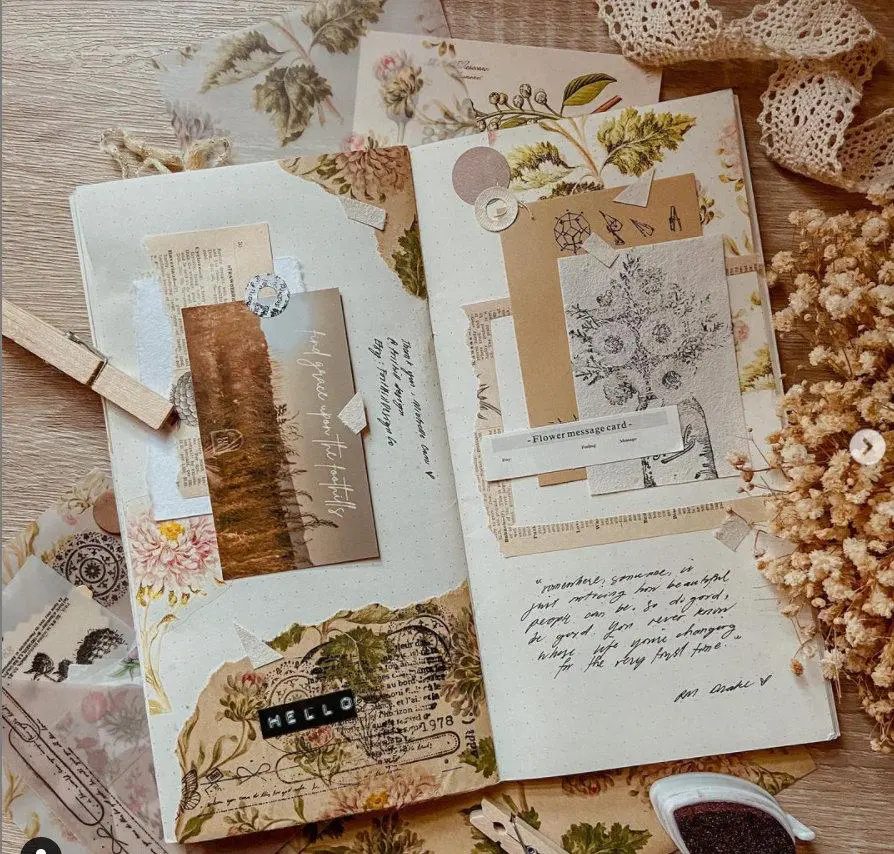 Journaling is a great way to get your thoughts out of your head and onto paper. And it's an outstanding tool for achieving goals and staying organized, so everyone should do it!
Why not give the happy couple a journal they can use to record their daily thoughts? You can even add a little note on the front page!
And if you're worried about it being too dull, there are plenty of other options out there! You can find journals that have been made from recycled materials or filled with funny sayings or inspirational messages inside!
The Bottom Line
And there you have it — seven gift ideas that you can use to surprise the happy couple on the day of their 50th wedding anniversary. While these ideas aren't 100% practical — they're definitely unique! And we know that when it comes to 50th wedding anniversary gifts, most people don't want practicality. Instead, they want something special.
You can get many things for recipients, including a letter from a celebrity, personalized music record, matching gold watches, and many more! Pick something that you think they will like the most, and enjoy the looks on their faces as they unwrap the present. Good luck!