A wedding day is probably the most important day for most women. You've spent a lot of time preparing, choosing the wedding dress, shoes, accessories, and stylish to ensure you look gorgeous. Nevertheless, you should remember that after the celebration with your loved ones is over, you'll have some time alone to celebrate with your partner.
If you're looking forward to using your female charm, you might want to do so in stunning nightwear. Sexy lingerie can do wonders in making the night special for both you and your partner. Luckily, there are lots of different lingerie that come in different fabrics, styles, lengths, and colors to choose from.
Here, we provide you with ideas on what to wear during your first wedding night to make it even more romantic.
Things To Keep In Mind Before Shopping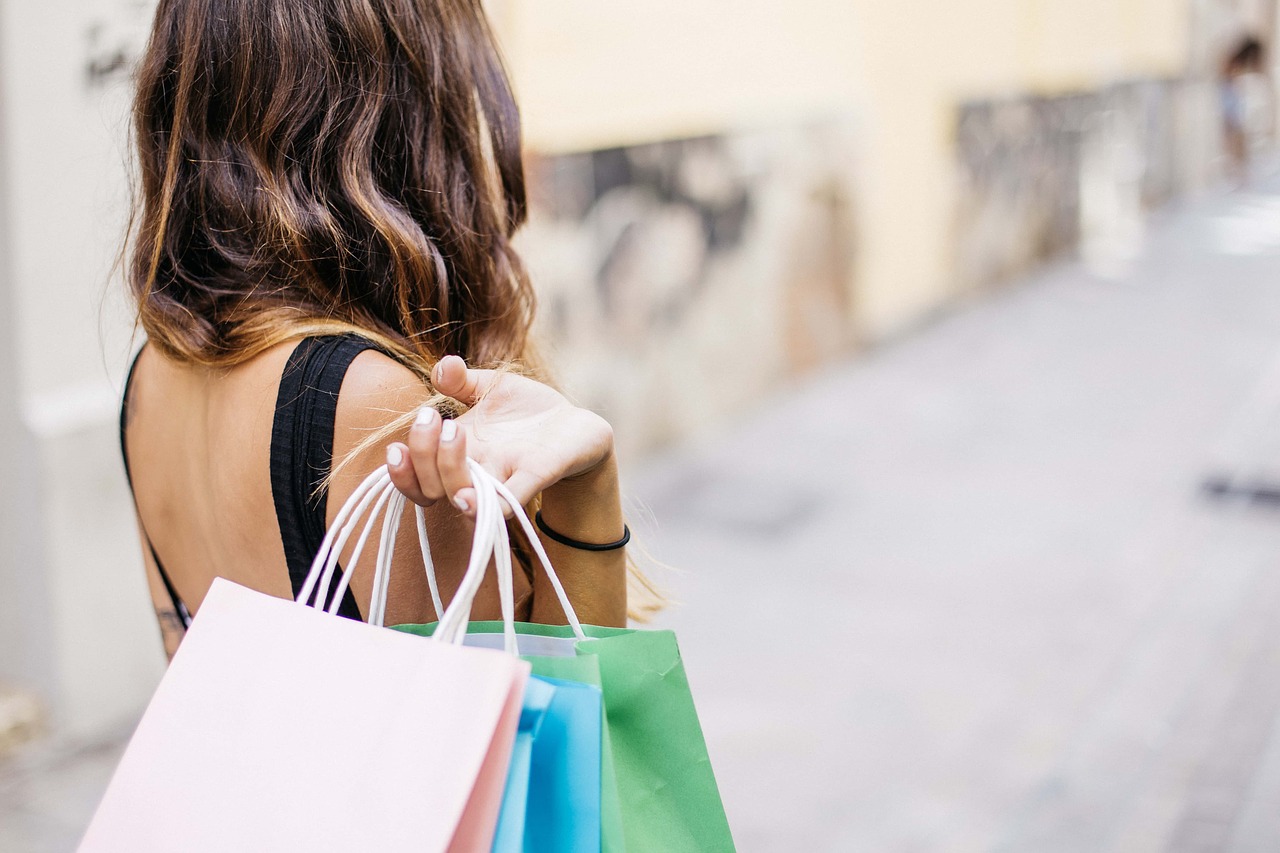 Before shopping for your first wedding nightwear, it's important to make some notes to avoid purchasing something that you won't be comfortable in or will have no use after the occasion. While buying the first wedding night lingerie, remember to:
Choose comfort first. While considering what your partner would like, your comfort and confidence should inform your decision on the best lingerie
Purchase lingerie that is reusable after the first wedding night. You don't want to spend your hard-earned money to purchase something that you'll use for only a few nights. Ensure to invest in something that will serve you for a while
Choose nightwear that fits you. Avoid purchasing nightwear that's too tight or too loose. The idea is to go for lingerie that hugs well on your curves for a more captivating look
What To Wear On Your First Wedding Night
Now that you know what to keep in mind when choosing what to wear on your first wedding night, look for stunning clothing options you may want to consider. You may also want to check Natori to see top designer options that can help elevate your lounge.
Here are some of the nightwear options to consider: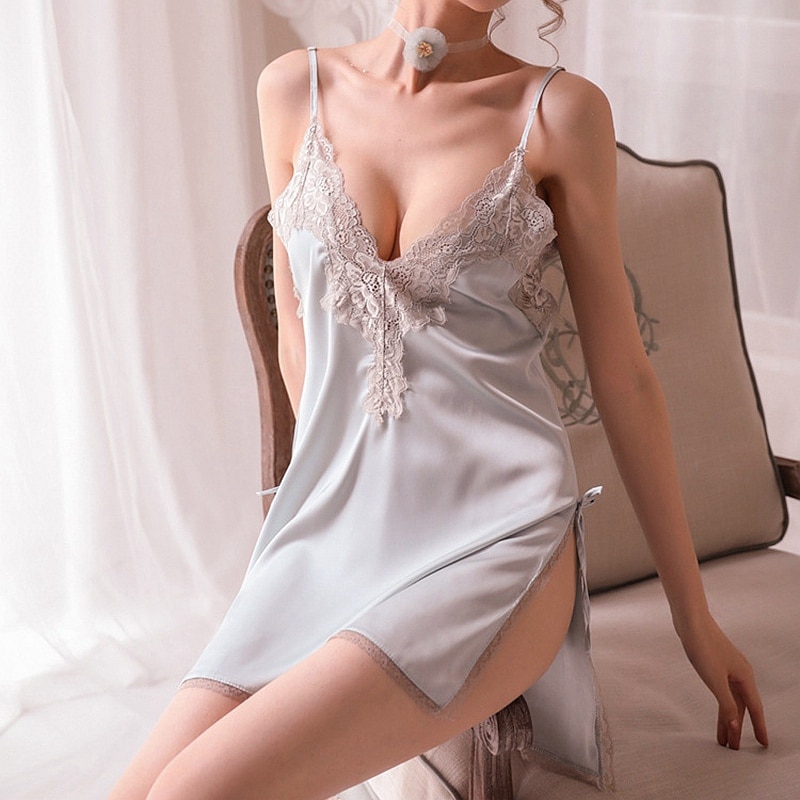 Silk wear is among the gorgeous first wedding nightdresses option. The dresses are made from soft material that's comfortable to wear. In most cases, these nightdresses are short and come with thin strap sleeves. Generally, silk wear is tailored to fit perfectly and make you comfortable.
A nylon nightgown can be the best choice for your first wedding night. Women with an outstanding design taste can especially feel comfortable in a nylon nightgown. A plus-size nylon nightgown that's stitched on the sides highlights the body, making the bride appear sexy.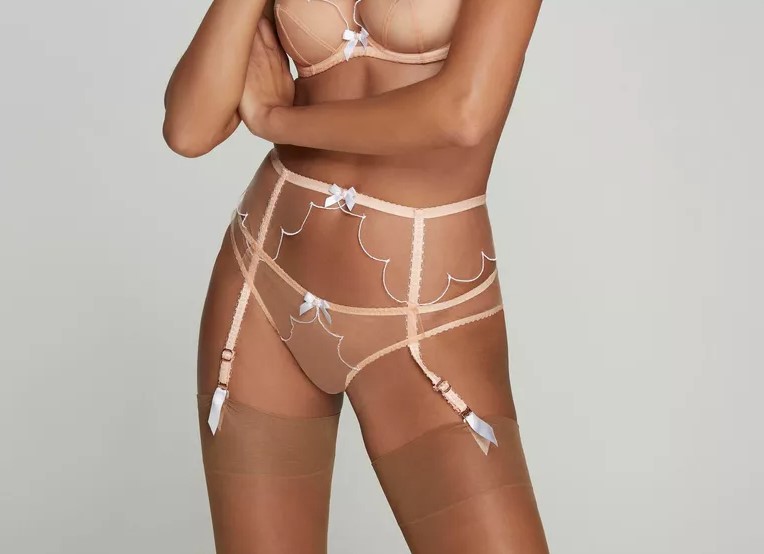 If you're looking forward to making your partner feel out of this world by just a mere look at you, then a nude nightgown might be your ideal first wedding night lingerie. A nude nightgown is designed with a material that allows a clear view of your body to arouse curiosity. Nude lingerie comes in different colors to suit different individuals' tastes and some lace for decoration.
A gorgeous dressing gown such as a satin gown is ideal for a romantic first wedding night. It's smooth and soft, making your partner want to touch you throughout the night. Additionally, this type of nightgown is perfect for both slim and plus-size individuals.
Bra set is also among the best lingerie for a romantic night. A sexy bra set that's comfortable will make you feel confident and attractive on your first night. They come in different colors and sizes and are versatile in types to meet different buyers' needs.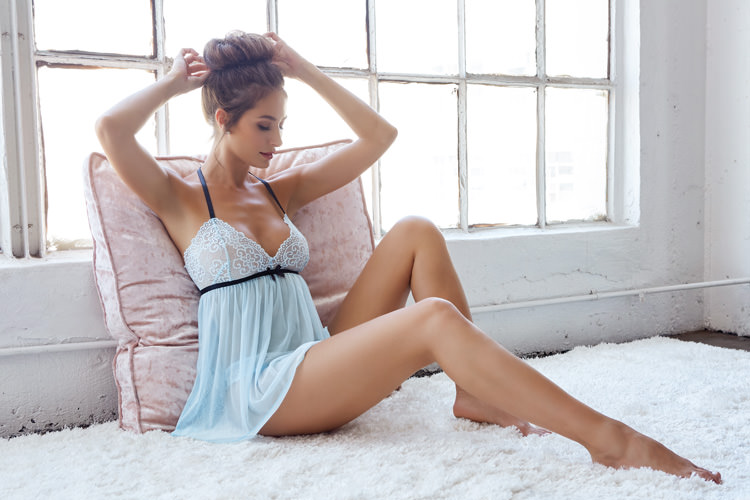 Babydolls are very popular when it comes to wedding night lingerie. They're perfect for the easy revealing of the legs. Additionally, babydoll lingerie is made from silk and lace that are comfortable to touch. This type of lingerie is sexy and makes you feel like a princess while making a statement on your first night.
With its elegance, a long nightgown can also be a perfect choice for your wedding night. Due to its length, a long nightgown looks and makes you look fancy. Also, long lingerie makes you look a bit taller.
However, it's not recommended that you wear a simple traditional long nightgown; you might save that for the future. The idea here is to wear a long fancy nightgown that makes you stand out. It's your first wedding night, and you have to look your best.
If you aim to drive your partner crazy with your appearance on your first wedding night, then you might consider wearing short chemise lingerie. For a more captivating look, a short chemise designed with a see-through fabric can do the wonder. Some chemise lingerie comes with lace or patterns, different colors, and lengths. Therefore, you can choose from a variety.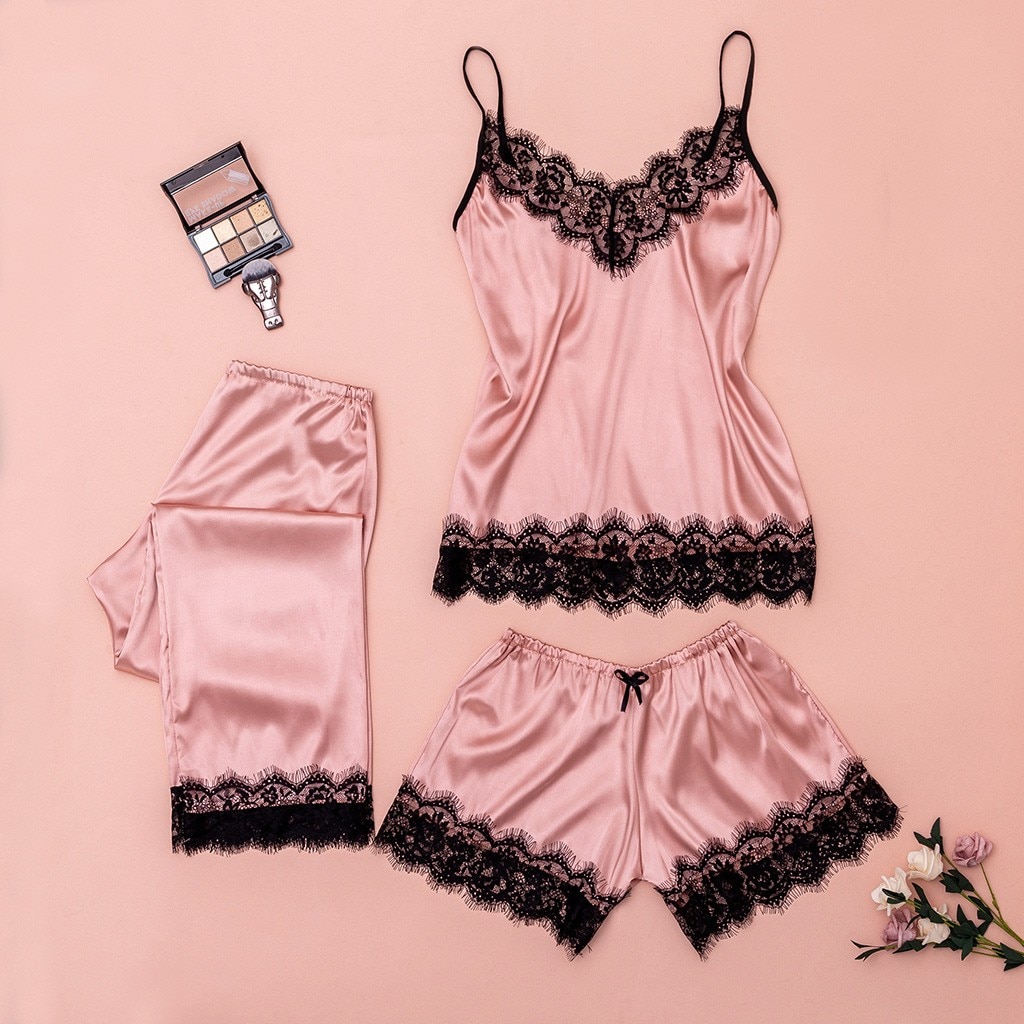 Regardless of your shape, sexy satin pajamas are a better choice for your first wedding night lingerie. Satin pajamas are also comfortable and sexy. You may consider choosing the one with lace or see-through fabric to make you feel more attractive.
Bodysuits are making an entry into most brides' wedding night outfits. The reason behind brides choosing bodysuits is that they reveal your curves naturally, making you appear sexy. For a little tease, try out the ones with lace and bold cut-outs.
To make your wedding night special, you might consider wearing long sheer lingerie. They reveal the beauty of the bride through its transparent fabric. With such a nightdress, you're sure to create a romantic atmosphere on your first night.
Classic Bridal Nighty Dress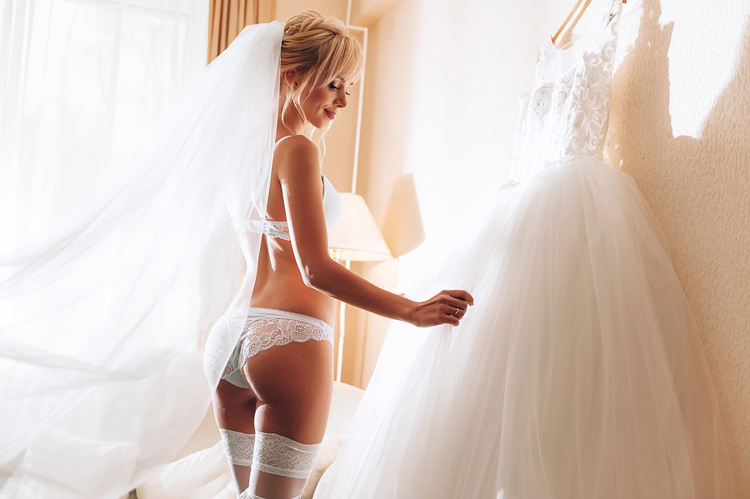 A stylish bridal nightdress can also catch the attention of your partner. For instance, a classic design made from satin fabric with a full sleeve floral lace robe can be astonishing for your wedding night. Classic bridal nightdresses come with lace on the front to adjust to the size you're comfortable with. This type of night dress is comfortable and the best nightwear for any night.
Conclusion
The first wedding night can be made special with a variety of lingerie. There are lots of transparent and beautiful nightwear that can blow up your partner's mind. Laced nighties also create a romantic atmosphere between couples. Ensure that you begin your long life together with a gorgeous look that's hard to forget. However, as earlier mentioned, your comfort should come first. Other than concentrating on beauty, ensure to purchase lingerie that will make you comfortable and reusable.