Finally, you've popped the question or said the most life-changing 'Yes' in your life, and now you and your partner are engaged. Getting engaged is perhaps one of the most amazing and memorable moments in life that you and your partner will share. When you get engaged, it doesn't only mean giving a ring to your partner or wearing a big shiny one on your finger. More importantly, that ring comes with a commitment that both of you have decided to share the rest of your lives together.
Finding your life partner is probably one of the best things that could happen to you. So it's only right you want to announce your engagement from the rooftops and tell everyone how happy and excited you are for this next chapter.
However, you may be wondering how to break the news to your loved ones. One great approach is to do it the classy way.
How To Announce Your Engagement The Classy Way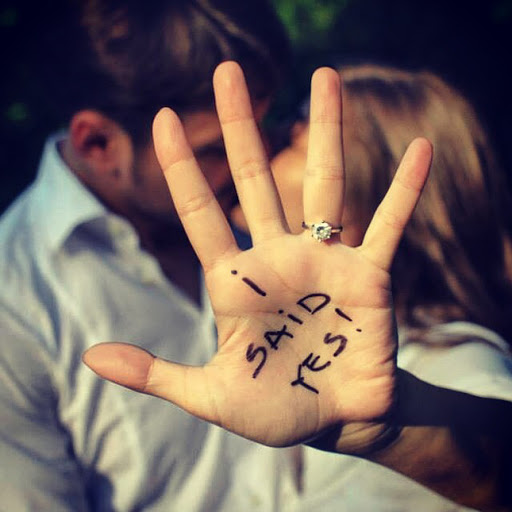 Before figuring out how to announce you're engaged, be sure to savor the moment and feel all the shock, tears, and excitement brought by this new milestone in your life. Once both of you are comfortable with sharing the news, that's the perfect time to notify your closest family and friends before making the announcement public.
From online declarations to glamorous photoshoots to traditional dinner celebrations, there are plenty of announcement styles for every engagement. To present to you ideas on getting the word out, here are eight classy ways to announce your engagement.
1. Throw A Party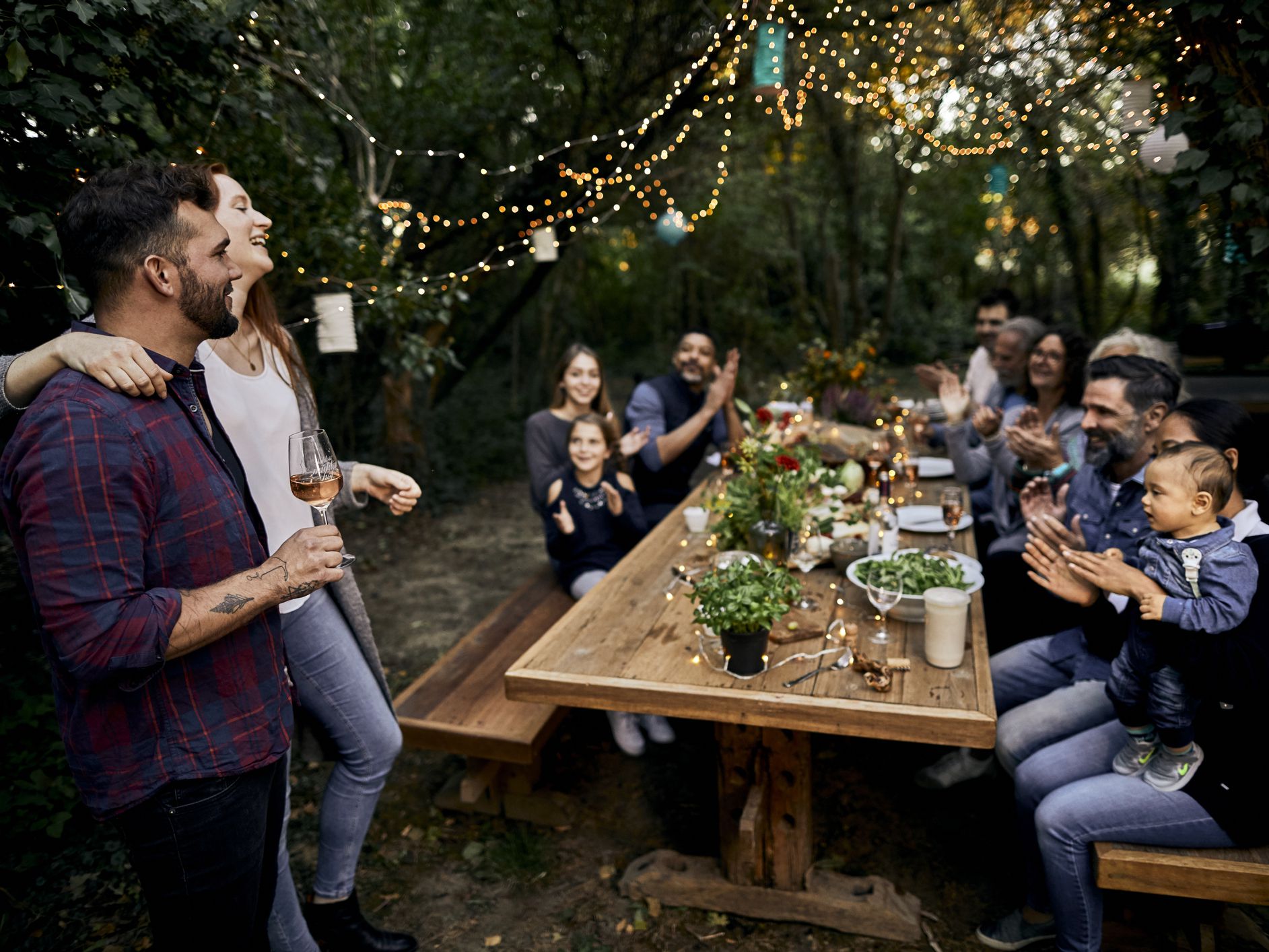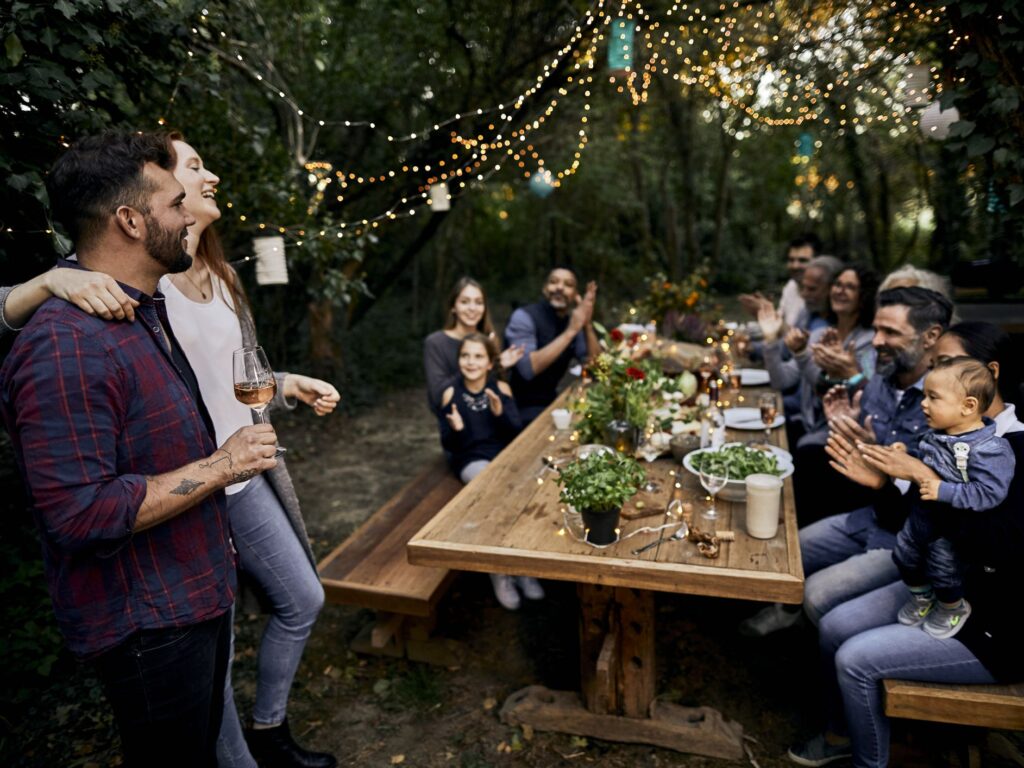 Throwing a party is one of the most traditional yet still classy ways of announcing an engagement. If you wish to get the word out with good food, wine, and companionship, you may do so through a party. Before you make your engagement publicly official, try to arrange a private party with your family and friends. You could hold it at your house, in a fancy restaurant, or at any place of your choice.
You could create formal invitation cards stating the date, time, location, and purpose of what this party is about. You may refer for inspiration from sites like Greenvelope.com and other stationery websites for examples of wording for your invitation cards.
The best thing about this type of announcement is the chance to personally see the emotions and hear the well-wishes of people you know would be happy to know this important milestone in your life. And of course, you also get to celebrate it right away with food, wine, and some good music.
2. Make A Virtual Announcement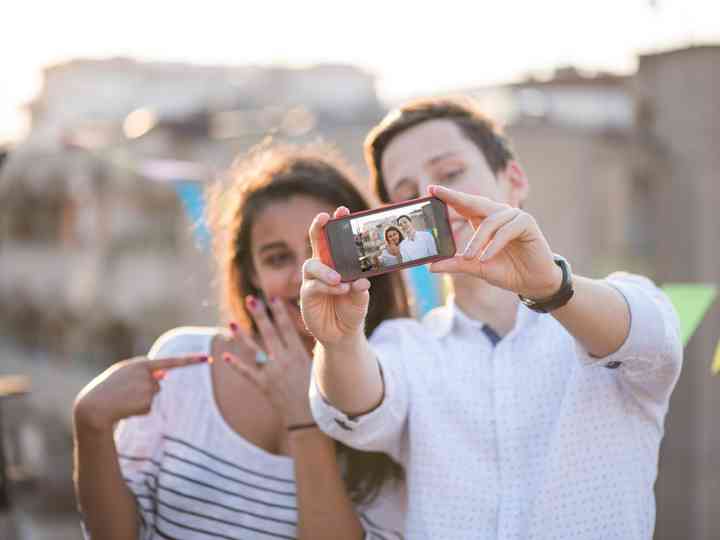 If you and your fiancé happen to be in a different country or your closest friends and family are in distant places and their schedules won't allow all of you to meet in person, you could make the announcement virtually. Thanks to technological advancements, now it's possible to reach out to family members and loved ones through messaging platforms and telecommunication apps.
You could talk face to face with them and break the news to them and still be able to see their real-time reactions and celebrate the moment virtually. You could arrange an engagement party another time when everyone else is free and available.
3. Have A Glamorous And Professional Engagement Shoot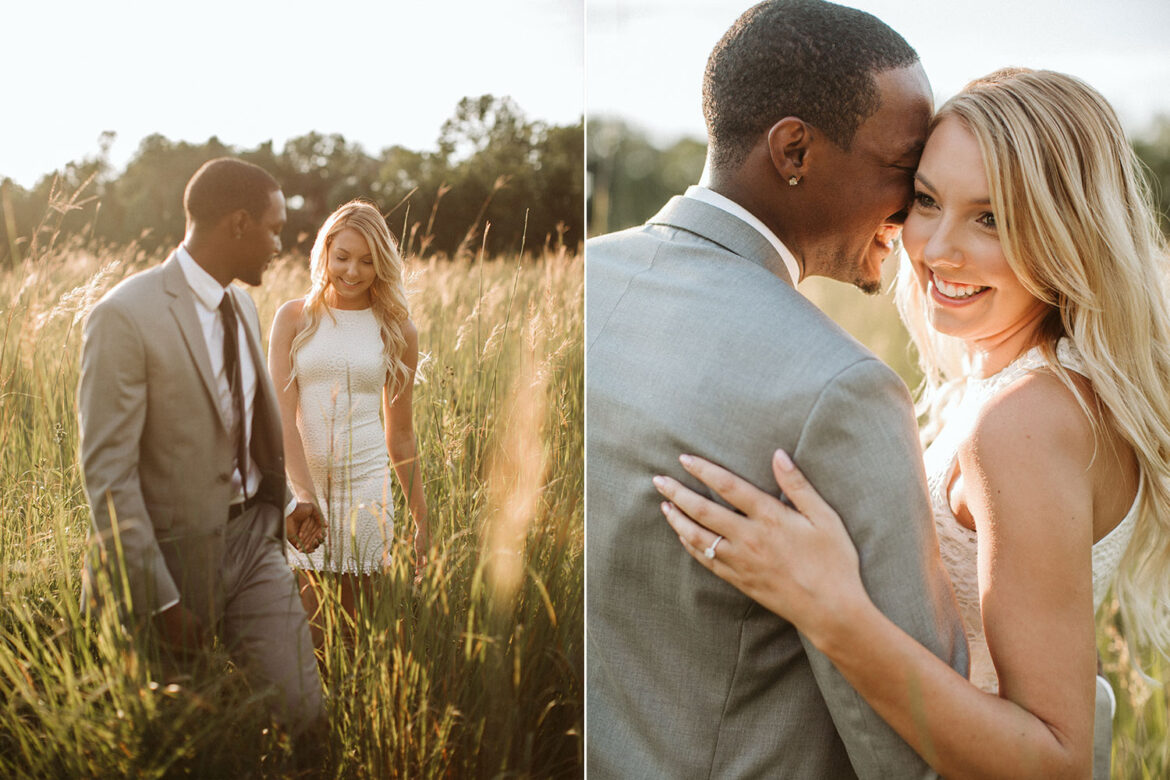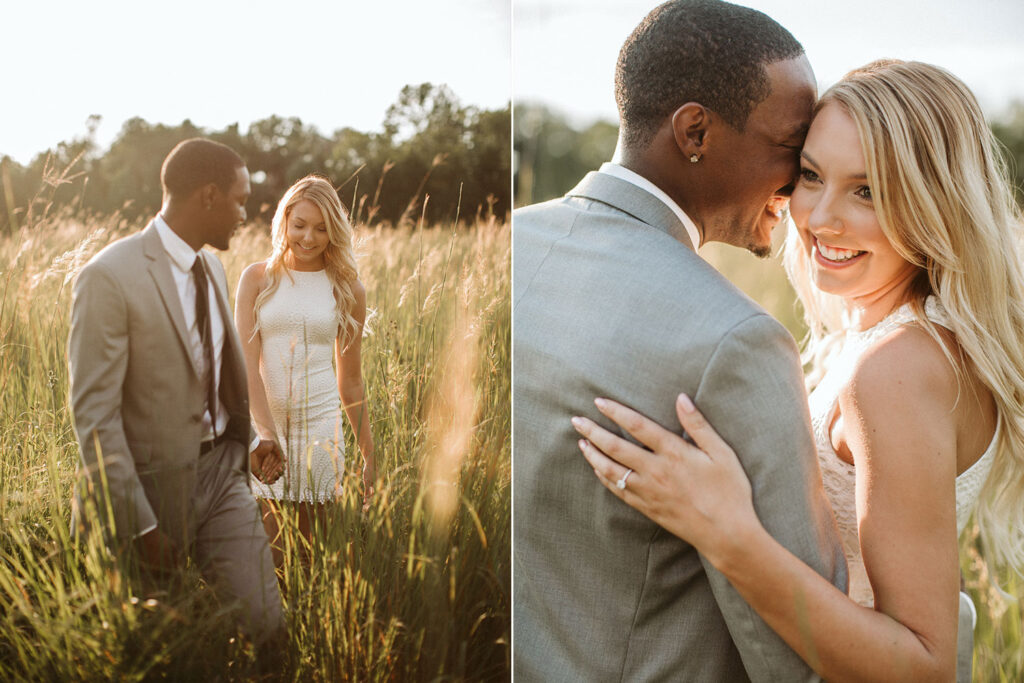 Another classy way to announce your engagement is by having a professional engagement shoot. Use this time to bask in the newly engaged bliss privately with your partner before you spread the word. You could choose a theme for your engagement shoot that would relate to both of you.
If you've both decided to have a Bohemian-themed wedding, for instance, you could have a Bohemian engagement shoot.
Then create a post with a caption to let your friends and family know you've been engaged for a while now.
4. Let Your Kids Make The Surprise Announcement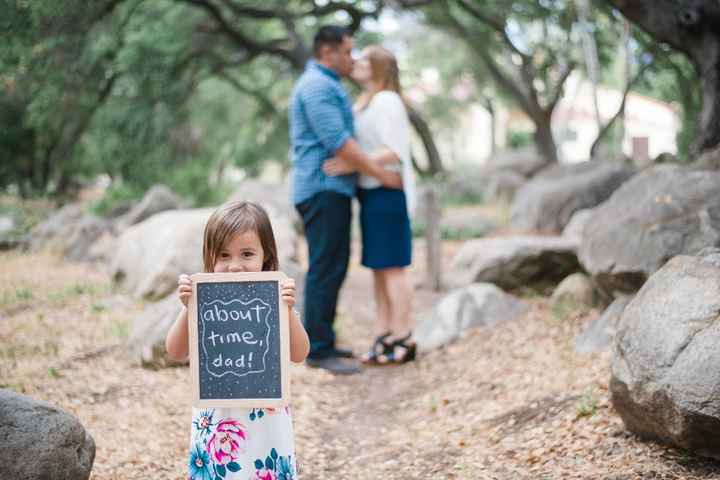 If you have kids together, you could let them make the surprise announcement to your family and friends. You could make the kids wear personalized T-shirts saying, 'They're engaged' or 'My parents are getting married' or 'My mama said yes,' for instance. Then take the kids for a visit to your parents' or friends' house and let them figure it out.
Another way is by taking a photo of your children with the engagement ring on their palms. Still another way is taking a family picture with you and your partner showing off the ring, and your kids are on each side of you joining the celebration.
5. Involve The Pets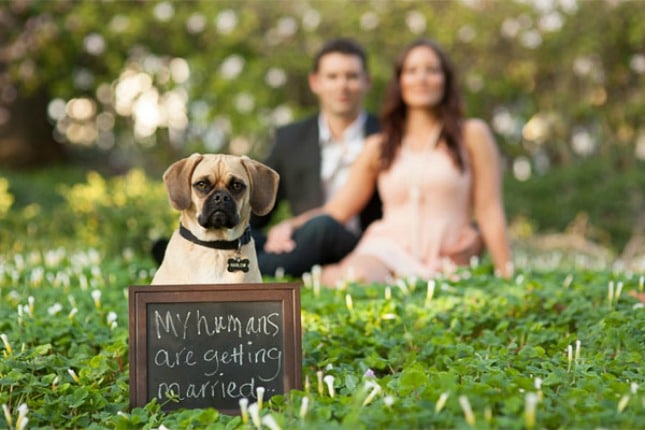 If you don't have kids but have pets, you could also include them in the engagement announcement. If you have a couple of dogs or cats, dress them up with wedding outfits and let them wear a sign on their neck saying, "My bosses are getting married." Another idea is to include your pets in your engagement photo shoot and let them pose with your engagement ring.
6. Capture The Candid Moment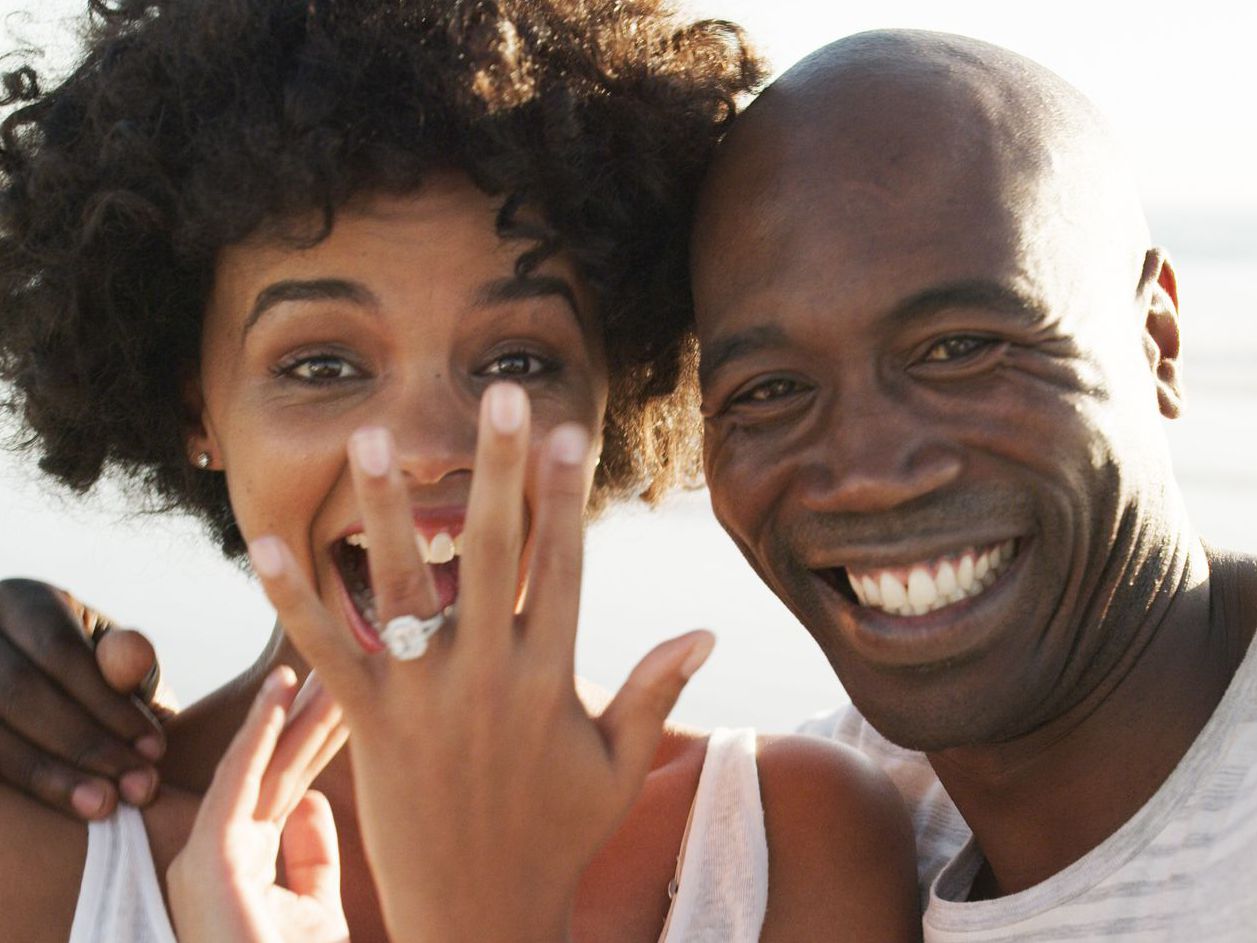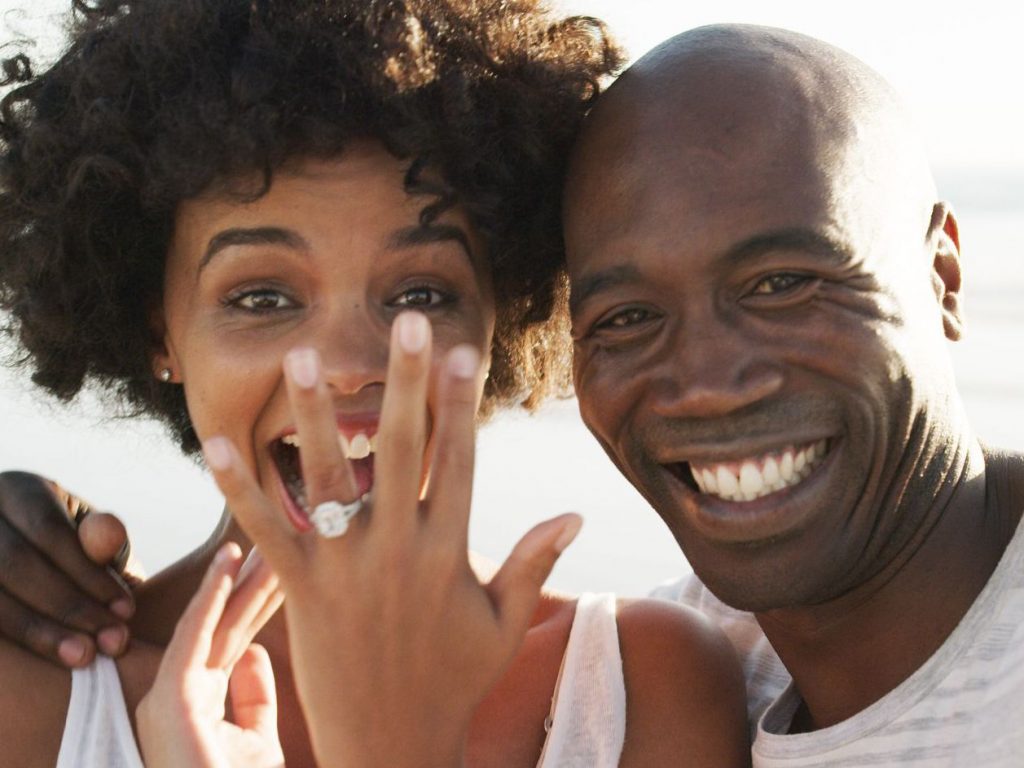 If you're the one planning the engagement, it'd be a good idea to have a photographer with you during the proposal and let them hide somewhere while waiting for you to kneel on one knee. As soon as you pop the question, let the photographer capture the actual moment, most especially your partner's reaction. If you can't hire a photographer, you may set up a hidden camera instead.
Once you've had that special moment captured, you could use that picture to spread the word about your engagement on social media. You could also do a slideshow. Everyone who'd see the images would easily figure out they'd be hearing wedding bells pretty soon.
7. Create A Video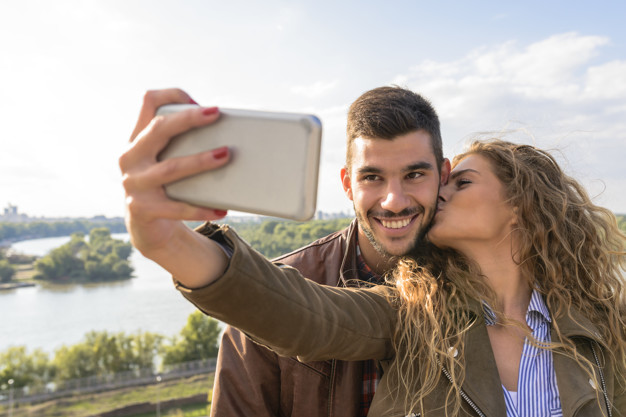 You could get creative by making a video that shows how you started dating then entered into a more serious stage until you became engaged. You could do this by compiling throwback photos and ending the video with a recent photo of both of you engaged.
Or you could do short dance steps reenacting the proposal, so people could figure out the engagement. You could also include the actual reaction of the people who've personally witnessed the proposal if you have videos of them.
8. Show Off The Glitter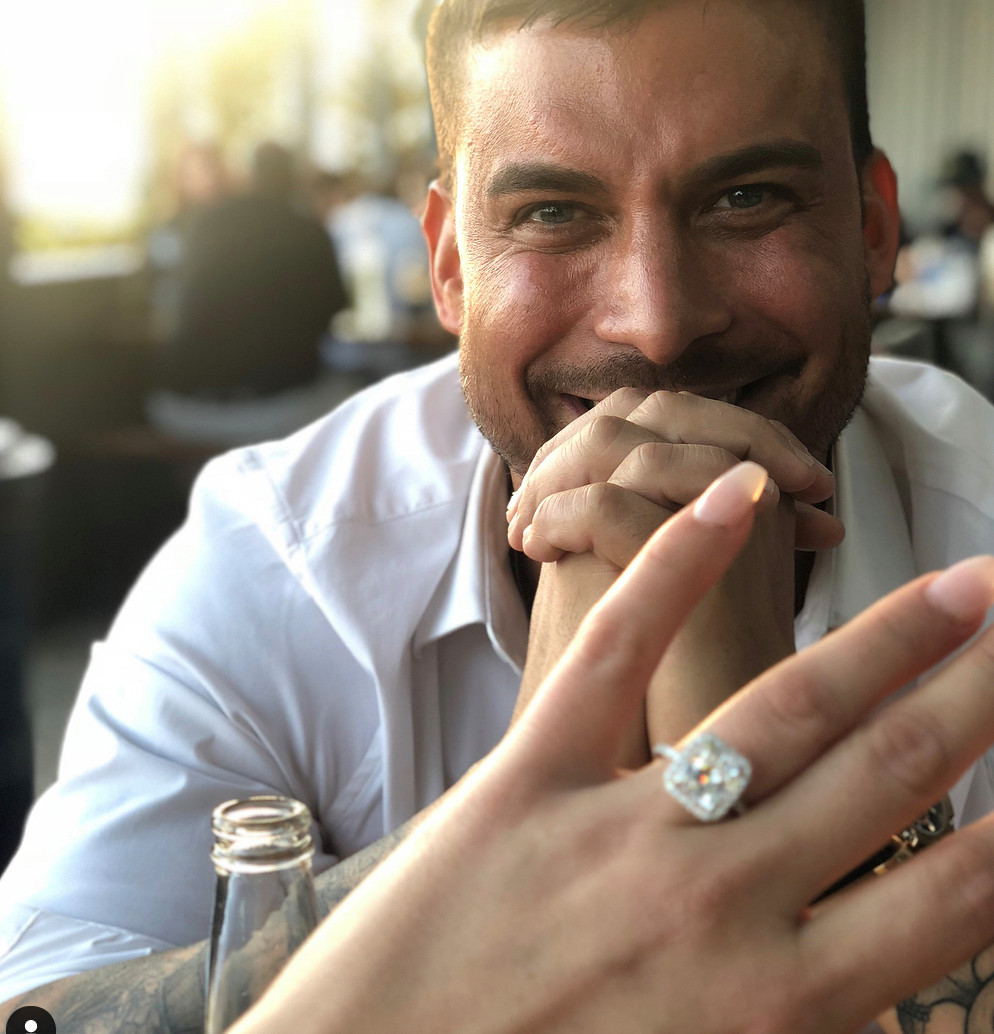 The easiest way to break the news about you being engaged is to simply show off the glittering ring. Without saying a word, people would be able to tell what the ring means.
You could call your friends or family for a meetup at your favorite café or restaurant. As you arrive there, you could purposely hand them the menu while at the same time showing off the ring.
If you're planning to show off that glitter on social media, you could find a cute background and snap a photo of your hands on your phone. Then let the picture speak for itself.
Takeaway
If you've recently got engaged and want to spread the word out, check out the list above and see which one suits you and your partner's personality, relationship, and taste. There are many ways to go on with your engagement announcement. But whichever way you do it, what's important is both of you are genuinely happy about leaping to this next chapter of your relationship.